When I look back on this month, it completely floors me how much we fit into 31 days.
In August alone, my dad came to visit us in Boston, we packed up and moved out of our Boston sublet, we visited my friend Katie and her family in Maryland, took a day trip to D.C., hung out with friends in New York City, said goodbye to the USA for the fall, flew to Europe, spent a day in Oslo, and explored Prague for several days.
I seriously can't believe we fit all that in there, but it was incredible.
Where We've Been:
Boston, Massachusetts
Providence, Rhode Island (only Jeremy)
St. Mary's County, Maryland
Washington, D.C.
Oslo, Norway
Prague, Czech Republic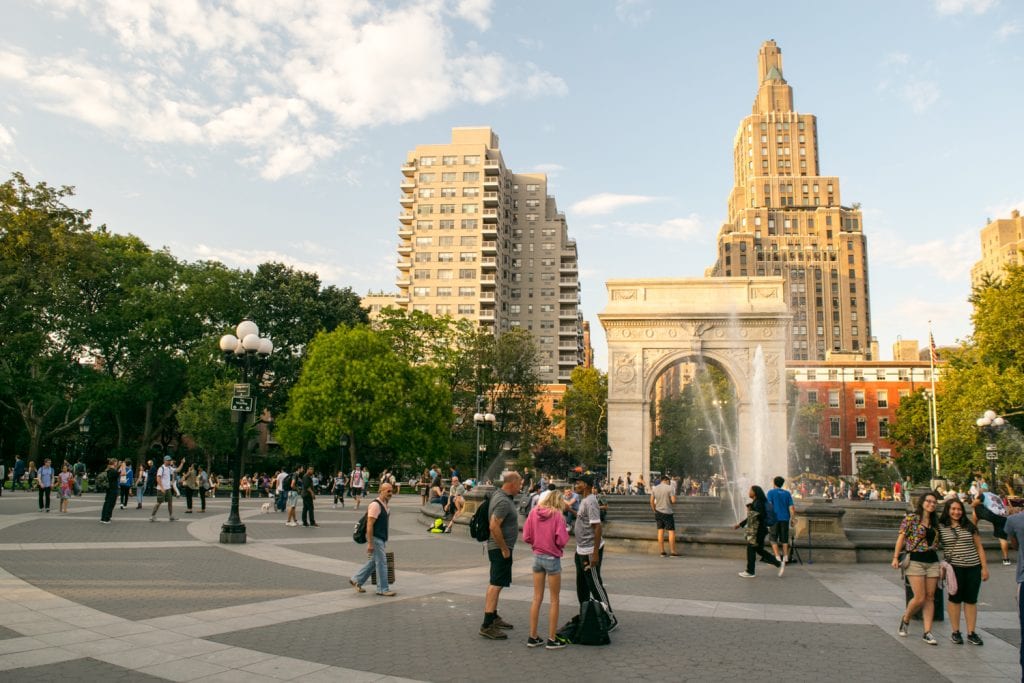 Highlights of August 2017:
I don't even know where to start.
Seeing our people, as always, was a major highlight: my dad, our family friend Demetri who came up to Boston with him, my NYC friends, finally seeing my friend Katie again after more than four years (the last time we hugged in person, she was attending Jeremy's and my wedding as a bridesmaid!).
Outside of that, the biggest, most overarching highlight of August was getting back on the road again: our summer of stillness was very good for us on many levels, but we have been itching to hit the road and see new places for weeks.
We've been walking around with goofy grins for days: Prague is fairy tale levels of beautiful, and there is nothing else we would rather be doing in the world right now than getting back into our long term travel groove while in Europe.
Challenges of August 2017:
Sleep!
Between tons of time with loved ones (which meant more late nights and drinking than usual), a lot of movement, and dealing with jet lag from hopping to the other side of the Atlantic, we have spent quite a bit of this month exhausted.
Luckily, that seems to be righting itself now: after one memorable morning in Prague where we woke up at 5 AM after just a few hours of sleep and headed out to enjoy the Charles Bridge and Prague Castle before they filled with tourists (worth it, by the way), our sleep schedules quickly adjusted to European time and we are feeling like ourselves again.
Best Money Managing Move:
… I honestly can't think of one. Oops.
While we didn't go as crazy as we could have with spending this month, between getting ready to head to Europe, seeing a last-minute Broadway show in NYC, renting a car in Maryland, and eating out everyday in Prague (we didn't end up feeling like doing grocery shopping here…), it hasn't exactly been an inexpensive month either.
We can say this: September will almost certainly be cheaper.
Most Popular Instagram Photo:
Jordan Pond sure is beautiful! It's crazy how far in the past our trip to Acadia National Park already feels…

August 2017 Posts:
On one hand, writing was a little thin on the blog this month: only three posts! On the other hand, two of these were long — the Boston post is 4,000+ words — so I think that word for word I actually got a similar amount of writing done to other months!
39 Incredible Things to Do in Boston — We had so much fun diving into getting to know Boston this summer–we can't recommend this incredible All-American city enough. If you're headed to the northeast USA, plan some time here!
Your Complete Packing List for Europe in the Fall — A year and a half of full-time travel later, we're getting this packing thing down: this list is insanely detailed, like most of the lists we use in the Storm house.
The Perfect Amount of Time to Spend in Any Travel Destination — Don't let travel snobs get you down: check out why the perfect amount of time to spend in any destination is the amount of time that you have!
What's Next:
Hello, Slovakia!
We are going to be spending the first part of September exploring the High Tatras of Slovakia, and it feels magical to be back among the mountains. We can't wait to get tons of hiking in this week!
From here, we'll head to an old favorite: we fell in love with Budapest during our first visit in 2015, and we can't wait to get back and explore more thoroughly. We already have several things planned out there, including a day spent exploring the caves under the city!
After Budapest, who knows! We still expect to spend several weeks in Italy this fall, but we'll likely go somewhere else between Budapest and Italy. Greece, Bulgaria, Romania, Germany, and France have all been discussed–clearly, we have some narrowing down to do.
Oh, well–I have no doubt that wherever we end up by the end of September, we'll have had an unforgettable month!