Belgian Christmas markets, delicious food, beautiful decor, and magnificent cities are just a few of the many reasons to visit Belgium in winter!
This small country in Western Europe may not get the winter tourism recognition that nearby destinations like Germany and France do, but visiting Belgium in winter–and especially visiting Belgium at Christmas–is bound to delight.
Here are the best things to do in Belgium in winter, plus tips and information you need to know before you go!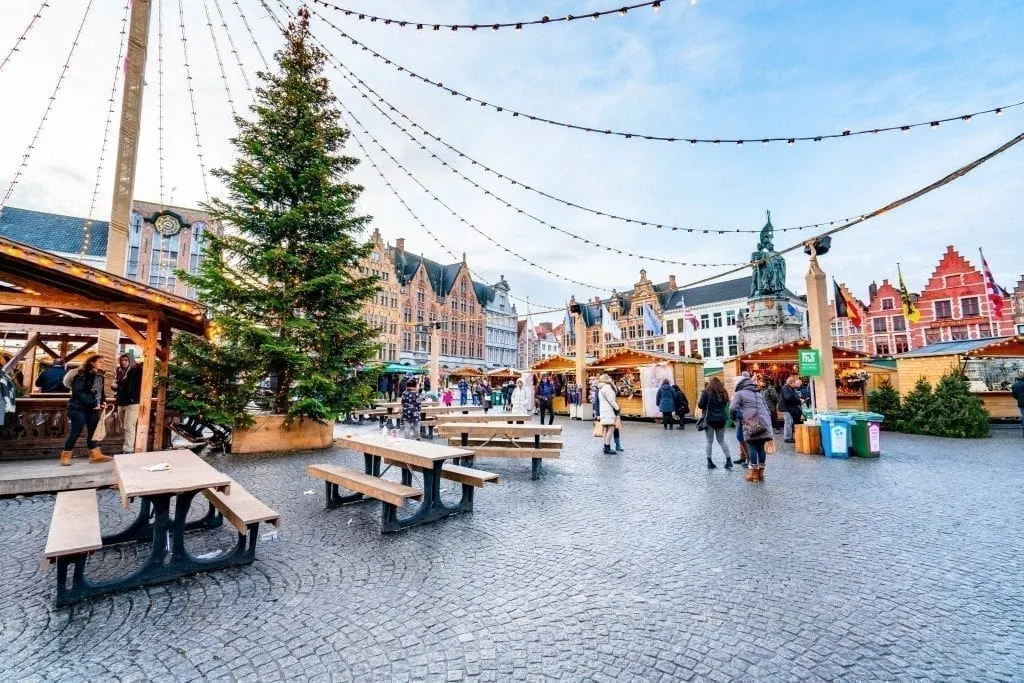 The Best Things to Do in Belgium in Winter
Visit Christmas markets in Belgium.
Without a doubt, the best time for a winter trip to Belgium is from late November (in certain cities) through December, when you'll be able to experience the beautiful Christmas markets in Belgium!
From the idyllic Christmas markets of Bruges to Brussels' Winter Wonders event, Belgium Christmas markets are an absolute delight.
To be perfectly honest, Belgium's Christmas markets don't quite stack up (in our opinion, anyway) to those of Alsace in Northern France or the ones in nearby Germany–expect less immersive decor, for starters–but they are absolutely beautiful and add an incredibly festive cheer to Belgium's cities and towns.
If you're looking for the top Belgium winter attractions, the Christmas markets should be the first thing on your list.
Sample Belgian hot chocolate.
Belgium is justifiably famous for its chocolate, so it's no surprise that Belgian hot chocolate is a sought-after winter treat!
When exploring outdoors gets to be a bit too chilly, duck into a cozy cafe to enjoy a decadent Belgian hot chocolate.
Bundle up for a canal cruise.
A canal cruise in Bruges is one of the best things to do in Belgium year-round, and chilly weather is not a reason to skip it!
Not heading to beautiful Bruges on your winter trip to Belgium?
A canal cruise in Ghent is also packed with gorgeous views that you won't forget anytime soon.
Shop canal cruises today!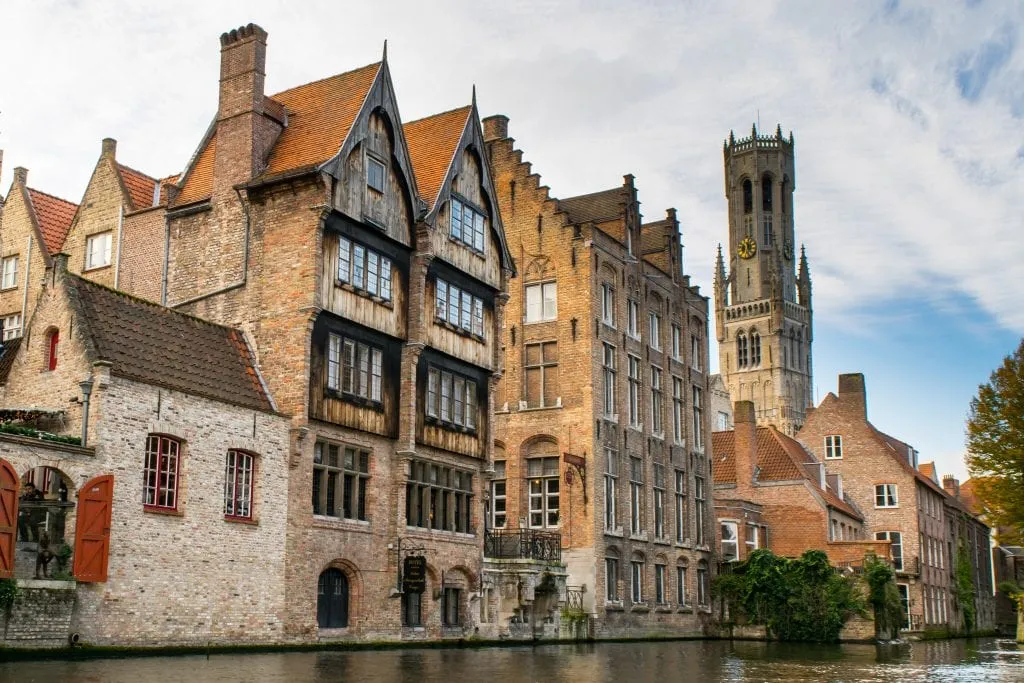 Marvel at the beauty of Bruges in winter.
There are plenty of beautiful places to visit in Belgium, but there's a reason that Bruges is among the most popular!
Between its incredible architecture, interesting history, maze of canals, and long list of things to do, there is nowhere quite like Bruges!
And, while Bruges is known for being incredibly crowded with tourists, visiting Belgium in the winter is a fantastic way to dodge the worst of the crowds and experience Bruges' beauty at its best.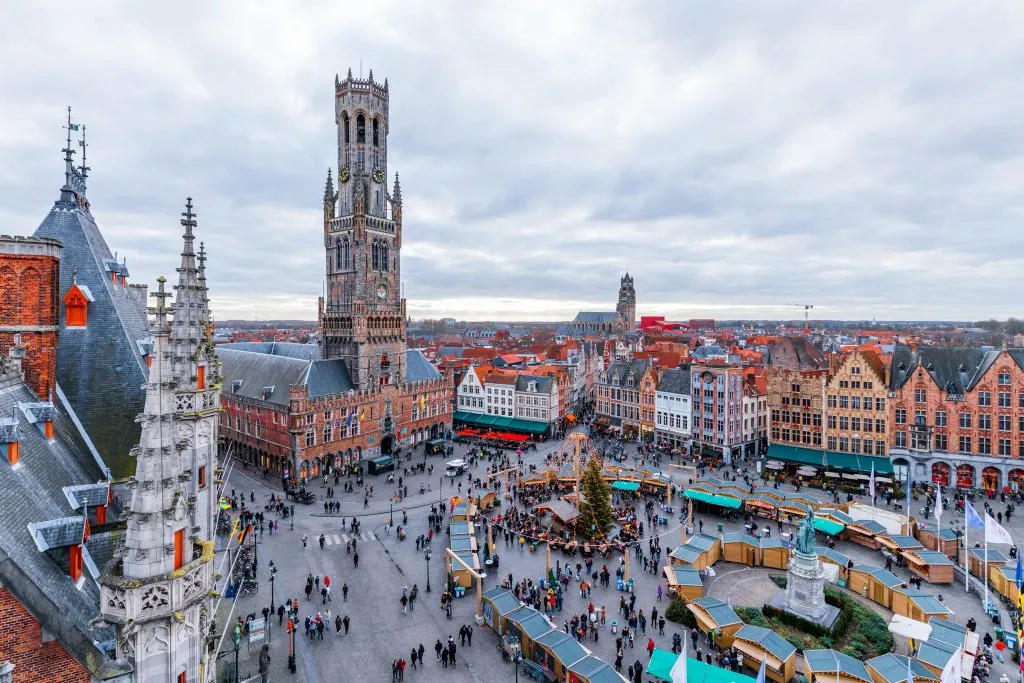 Enjoy the Christmas decor of Grand Place (Grote Markt).
Brussels' Grand Place (also known as Grote Markt) is always a striking place to visit.
It's truly one of the most beautiful main squares in Europe!
Add in a giant Christmas tree, a life-size manger scene, and plenty of other Christmas decor, though, and it's safe to say that the square shines brightest during the holiday season.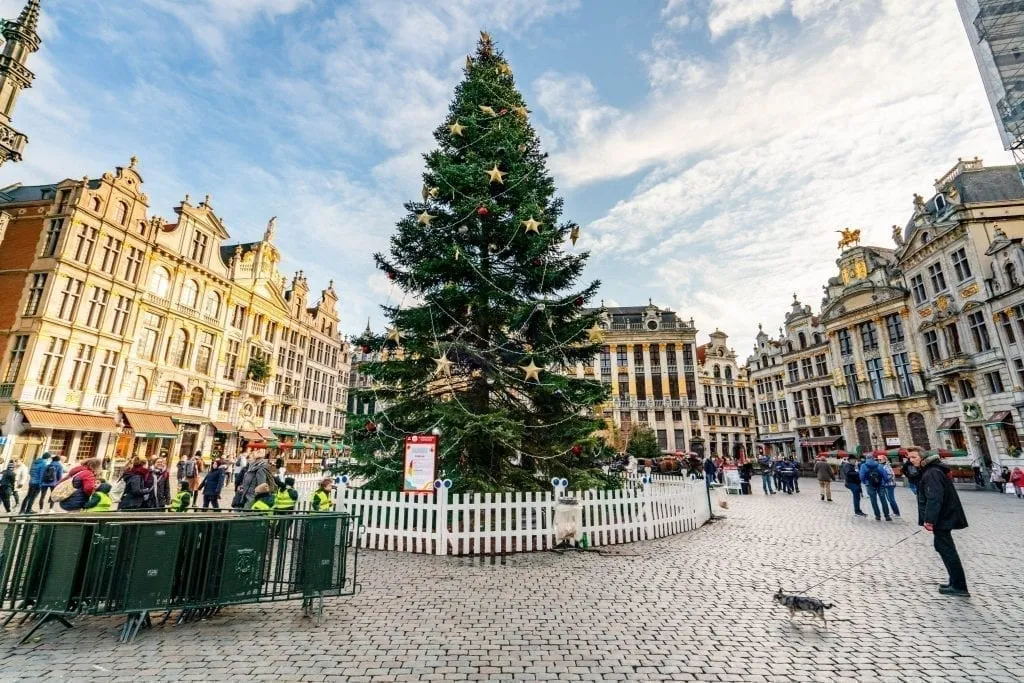 Warm up with a Belgian chocolate workshop.
Looking for something fun to do indoors when exploring Belgium in winter?
This popular chocolate workshop will leave you warmed up and buzzing on sugar!
Not only will you learn about making Belgian chocolate, but you'll also enjoy hot chocolate as you go and leave with a box of homemade chocolate, too.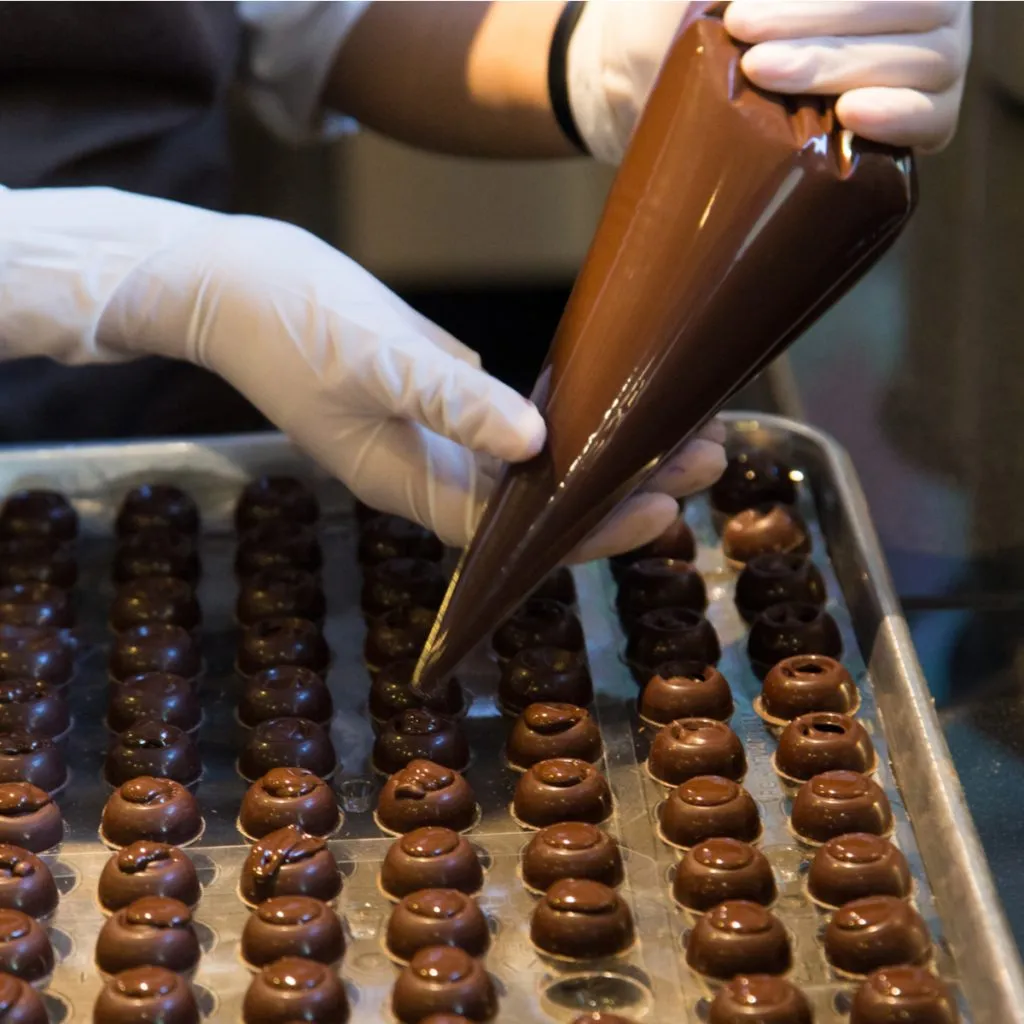 Eat soup!
Belgium is, generally speaking, not the most budget-friendly destination in Europe.
A great way to save a few pennies, though? Soup!
No matter what Belgian city you're visiting, you're likely not too far from a simple soup restaurant where you can order a bowl of soup with crackers and bread, plus sometimes cheese and fruit, for well under 10 Euro (often around 5).
On our first trip to Belgium in winter, we were definitely on a budget and took full advantage of soup restaurants.
And, when we returned a couple of years later with more to spend, we still ended up eating almost daily bowls of soup!
Celebrate Saint Nicholas Day (Sinterklaas).
In Belgium, kids don't count down the days until Santa visits on December 25.
Instead, they celebrate Saint Nicholas Day (December 6) and Saint Nicholas' Eve (December 4).
While Santa and Sinterklaas are absolutely not the same, they have many similarities, including traditions such as children receiving gifts, and Saint Nicholas having a big white beard and red clothes.
You can read more about Sinterklaas here.
If your winter trip to Belgium overlaps with December 5-6, be sure to see what Sinterklaas traditions (such as parades, for example) are taking place near you.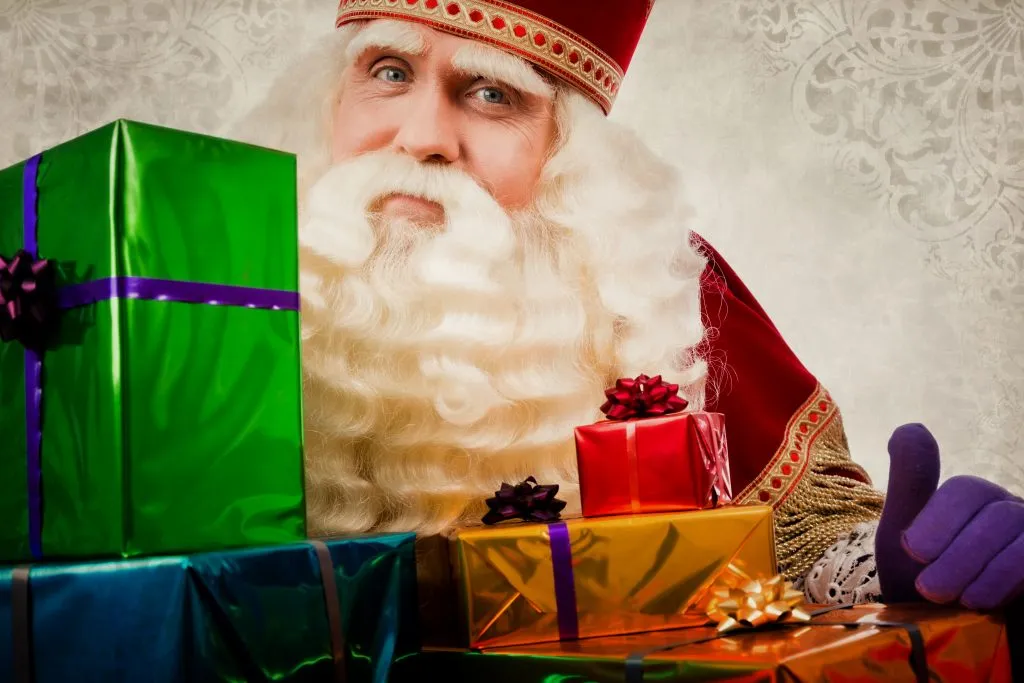 Admire the lights in Belgium at Christmas.
What do you get when you combine Belgium's magnificent architecture with thousands of Christmas lights?
Absolute magic.
Long, slow walks through city streets simply to admire the lights is definitely one of the best things to do in Belgium in winter!
See if you can spot Mannekin Pis decked out for December.
I'll be honest, I do not remotely understand the obsession with this statue in Brussels of a little boy urinating (there's also a corresponding little girl and a dog that you can find in the city), but he is incredibly popular and famous for his many outfits–Christmas outfit included!
When we visited in mid-December 2019, he wasn't wearing one, but if you're looking for a strange photo op, it's worth stopping by Mannekin Pis to see what he's wearing (if anything) when you're exploring Brussels on foot.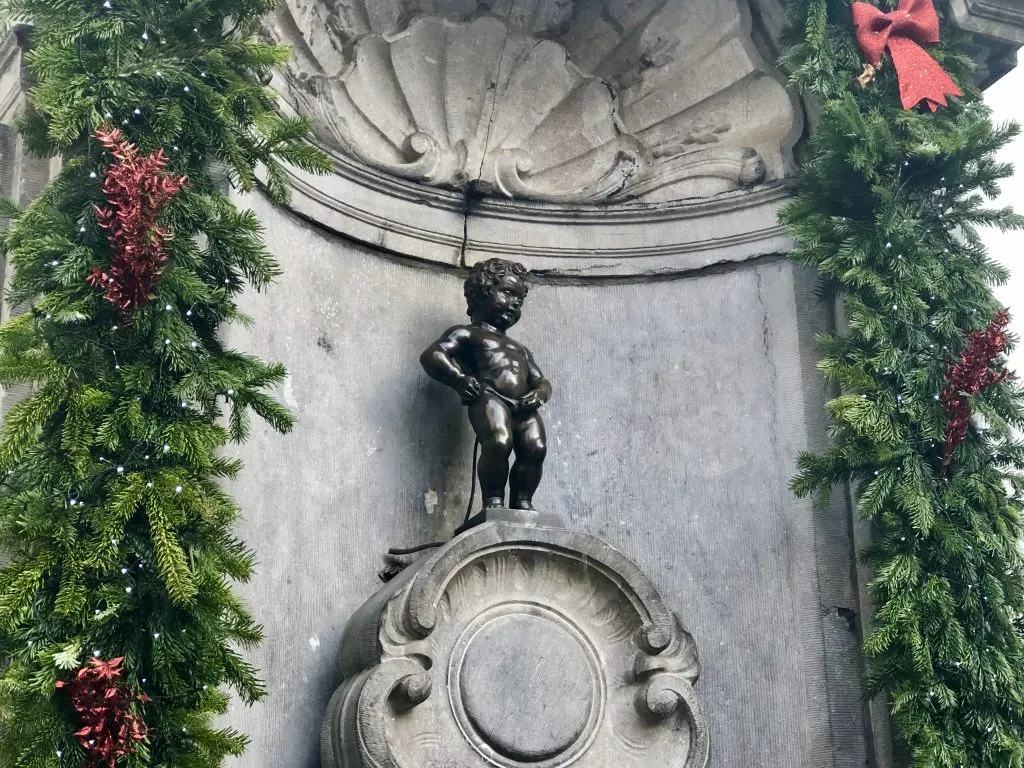 Tips for Visiting Belgium's Christmas Markets
Check opening dates for Christmas markets before booking your trip.
If visiting Christmas markets is a cornerstone of your Belgium winter trip, you don't want to accidentally miss them!
Unlike many places in Europe, Belgium's Christmas markets start on the late side, usually a week or so into December (though there are exceptions).
This site is a great reference point when finalizing the dates of your trip.
Don't expect to see mug rentals.
That's more of a German and Austrian thing!
You will find plenty of gluhwein/vin chaud at Christmas markets in Belgium, though.
Belgium Christmas markets are great places to sample local treats.
Belgian waffles, Belgian frites, Belgian hot chocolate… all of these are must-eats when visiting Belgium year-round, but there's no better place to enjoy them than at a Christmas market!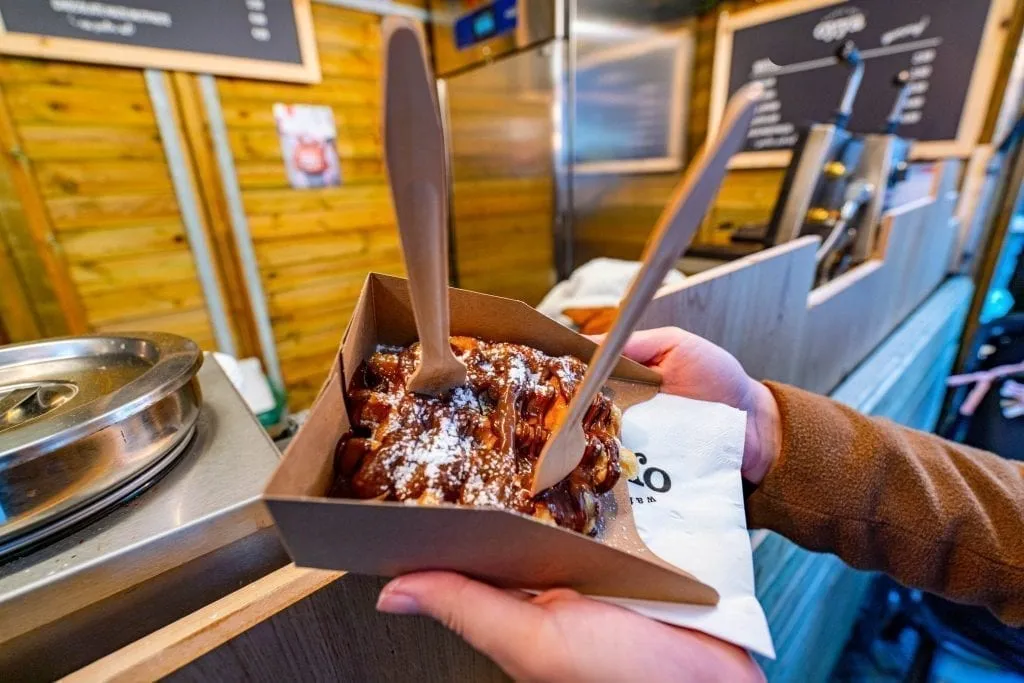 Bring cash, and ideally small bills.
Some stalls do take cards, but not all–better to come with Euros in hand to shop for some of the best Christmas market souvenirs!
Be sure to visit at least once during the day and once at night.
The atmosphere of the Christmas markets in Belgium is wonderful at all times, but they truly come alive at night, when locals head out for a bite to eat (often with their kids and dogs tagging along as well) and musical performances often take place.
That being said, don't discount a daytime visit, either!
During the day, you'll have more elbow room, better light for photos, and an easier time shopping.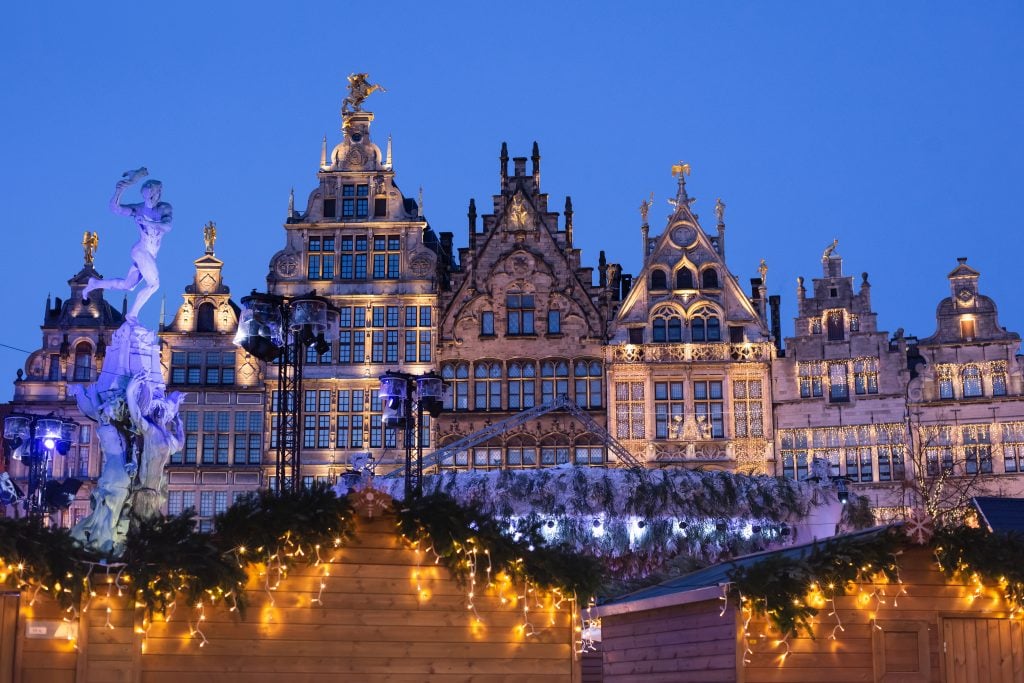 Brussels isn't the best place in Belgium for Christmas markets.
Brussels' Winter Wonders event is lots of fun, and the Grand Place is beautiful and well worth seeing when visiting Belgium at Christmas.
However, the markets themselves are more spread out than in other cities, giving them a different vibe than, say, the fairytale-esque beauty of Bruges.
Where to Stay in Belgium in the Winter
Due to Belgium's small size and excellent train system, you have lots of flexibility when deciding where to stay when visiting Belgium in winter.
You can choose to stay in any one of these cities and day trip to the others, move every night, or take one day trip and stay in two different cities–the choice is yours!
Personally, we'd recommend staying in Bruges.
It's probably the most beautiful city in Belgium (in our biased opinion), and its popularity with daytrippers means that you'll be able to enjoy the city much more if you're also able to experience it during the quiet(er) evenings.
From Bruges, Ghent is 20-30 minutes away by train and Brussels is about an hour away by train, so you'll have many of the most popular places in Belgium in winter at your fingertips!
If you'd like to include Antwerp on your trip to Belgium at Christmas (we loved it decked out for the holidays!), you'll travel about 2 hours by train from Bruges and will likely need to change trains in Ghent or Brussels.
Here are some well-reviewed and perfectly located hotels in Bruges to consider for your trip to Belgium.
Budget
Hotel Notre Dame — Cozy Hotel Notre Dame is located within a quick walk of most of Bruges' major sights, including a five-minute walk from Town Hall, and boasts comfortable rooms, an included continental breakfast and excellent reviews.
Mid-range
The Black Swan Hotel — Housed in a 17th-century building just around the corner from Grote Markt, the popular Black Swan Hotel is perfect for visitors to Bruges looking to stay in a beautiful, centrally-located building without a luxury price tag.
Be sure to check out the gorgeous conservatory, where an included breakfast is served each morning!
Luxury
Relais Bourgondisch Cruyce — Luxurious Relais Bourgondisch Cruyce is a stunning boutique hotel located in a prime location within Bruges: not only along a canal but at the place where two canals meet!
Featuring magnificent rooms decorated with antique decor, wonderful views, and exceptional reviews, Relais Bourgondisch Cruyce is the go-to choice for luxury seekers or those celebrating a special occasion during their trip to Belgium.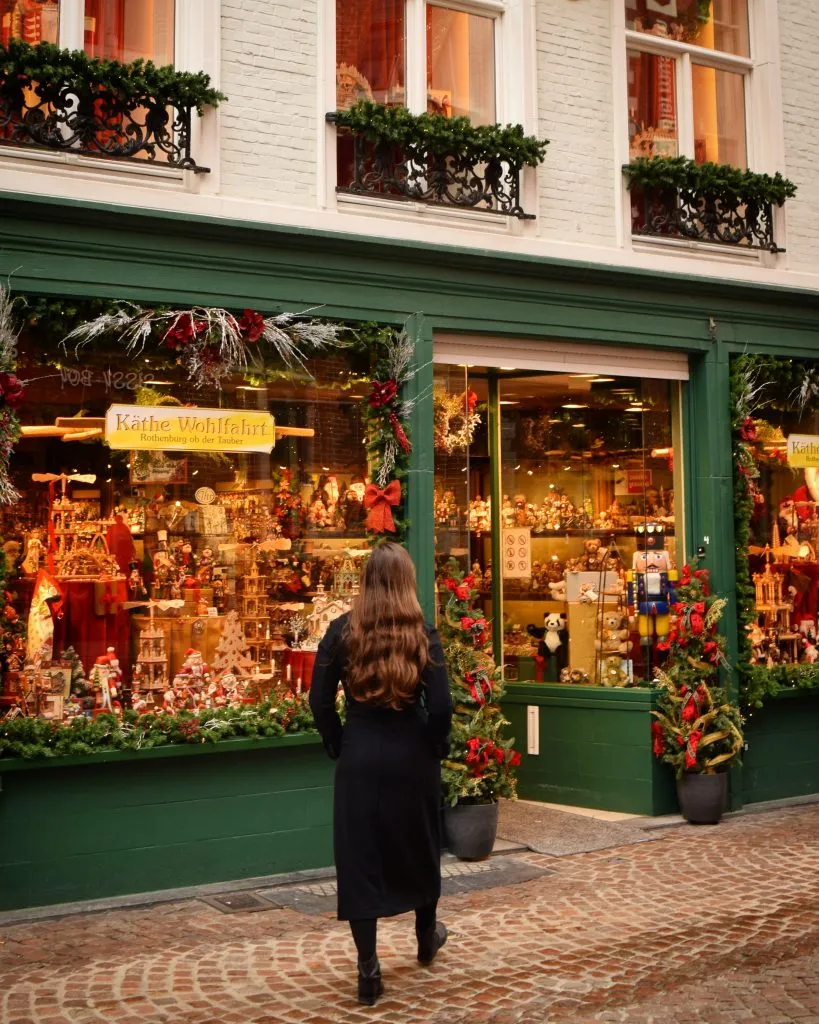 Typical Winter Weather in Belgium
Winter weather in Belgium can typically be described as chilly, overcast, and damp–the humidity in the air means that we definitely feel the chill when visiting Belgium in winter, and bundle up accordingly.
In Bruges, for example, the average high temperature in December is
45°F (7°C), with a low of 38°F (3°C).
January and February are slightly chillier, with an average high of
44°F (6°C) and low of 36° (2°C).
It rains an average of 12 days a month in December and January in Bruges.
Since Belgium is a small country, typical winter weather is fairly similar in other cities.
Snow is possible, but not very common, throughout most of Belgium in winter.
What to Pack for Belgium in Winter
We recommend checking out our complete winter packing list for Europe before you go–but here are a few essentials to consider as you plan your trip to Belgium in winter!
Travel Insurance — We don't ever suggest traveling without travel insurance–anything can happen, and this is definitely a case of better safe than sorry. We use and recommend Safety Wing for trips to Belgium.
Pacsafe — We can't recommend our Pacsafe enough: this travel safe is affordable, sturdy, easy to pack, and will help keep your valuables safe in your hotel room (not that you should need to worry much about theft from your hotel room during your trip, but it's better to be safe than sorry!).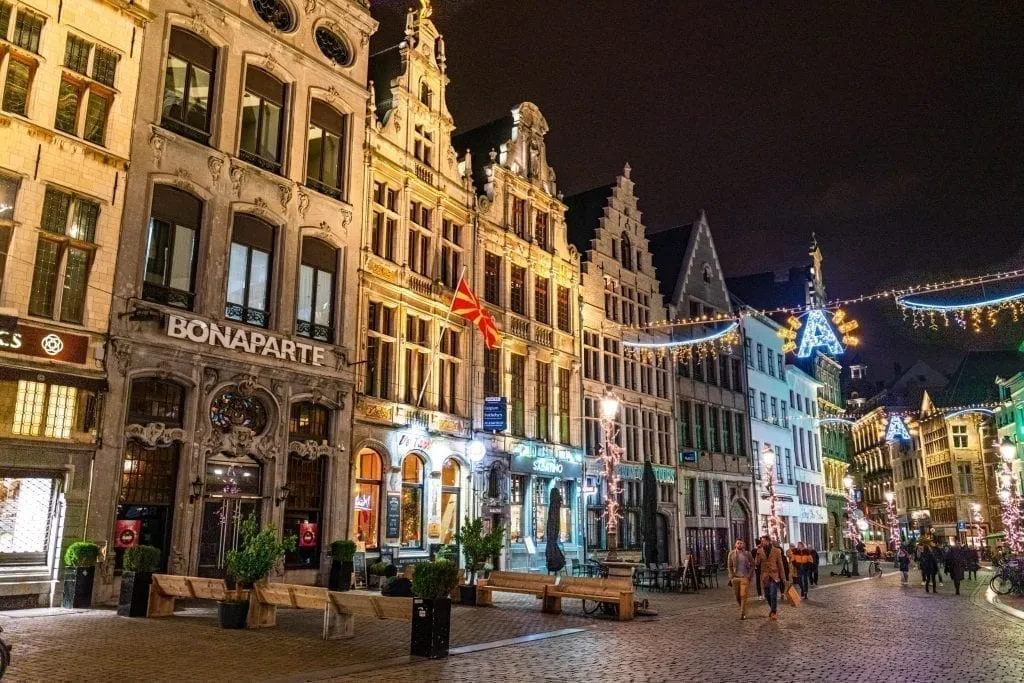 Travel Adaptors for Belgium — If you're coming from outside of Europe, you'll definitely want to make sure you can plug in your electronics once you arrive!
Comfortable Day Bag — We currently use Pacsafe's sleek anti-theft backpack and love it, but if you don't want to shell out the cash for this trip, that's totally understandable.
Just aim for something comfortable to wear, not flashy, and medium-sized–we used a Northface Jester backpack for years and loved it as well.
Umbrella — With rain falling on almost half the days during December in Belgium, it's best to come prepared with a travel umbrella!
Lotion — Winter in Belgium can be rough on the skin–be sure to pack a moisturizing lotion.
Lip Balm — You know what's not fun? Eating Belgian frites (which are definitely not French fries) with chapped lips.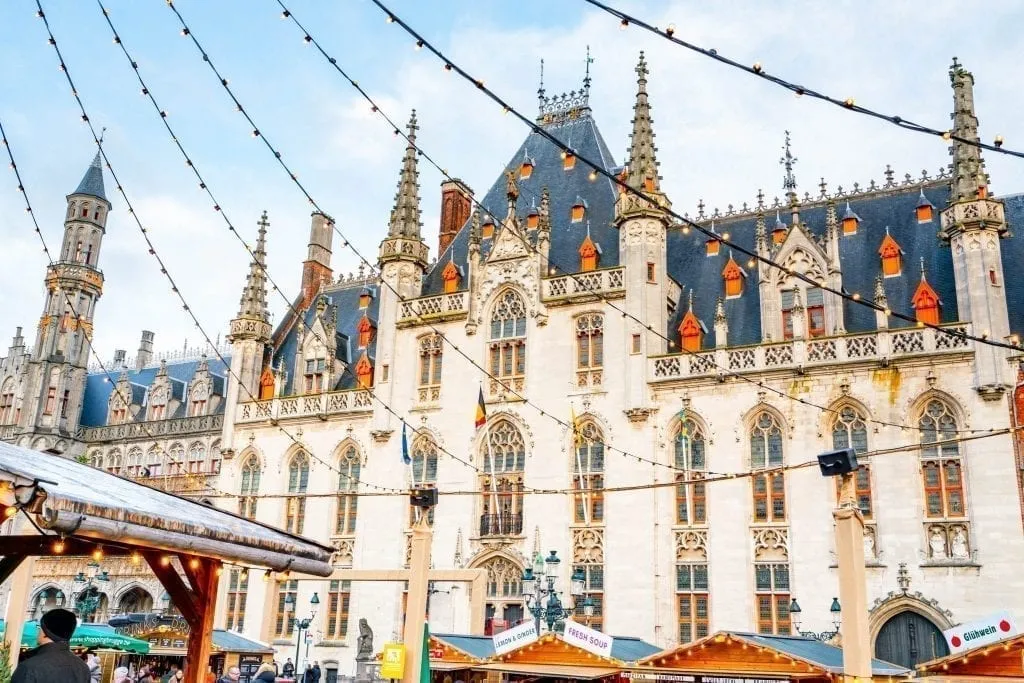 Portable USB Charger — Avoid having your phone die when you're out exploring, and throw a portable USD charger in your day bag! They also come in particularly handy on long flights.
Purell Hand Sanitizer — Christmas markets, in particular, tend to mean lots of finger foods, eaten outside, often not near a bathroom where you can wash your hands.
Bringing along hand sanitizer for your Belgium winter trip will make your life much easier.
---