There is nowhere quite like the great–and gigantic–state of Texas, so it's no surprise that there is an enormous number of fantastic weekend getaways in Texas to choose from!
Texas is (one of) our home state(s), and it is endlessly diverse, packing everything from deserts to cities to canyons to wine country into one incredibly epic state.
Texas is arguably the US state that we know best. We were both born there, I lived in Austin for a few years as a child, we've lived in both San Antonio and Austin together as adults, and having deep family roots in Austin means that even when we don't call Texas home, we continually return to visit.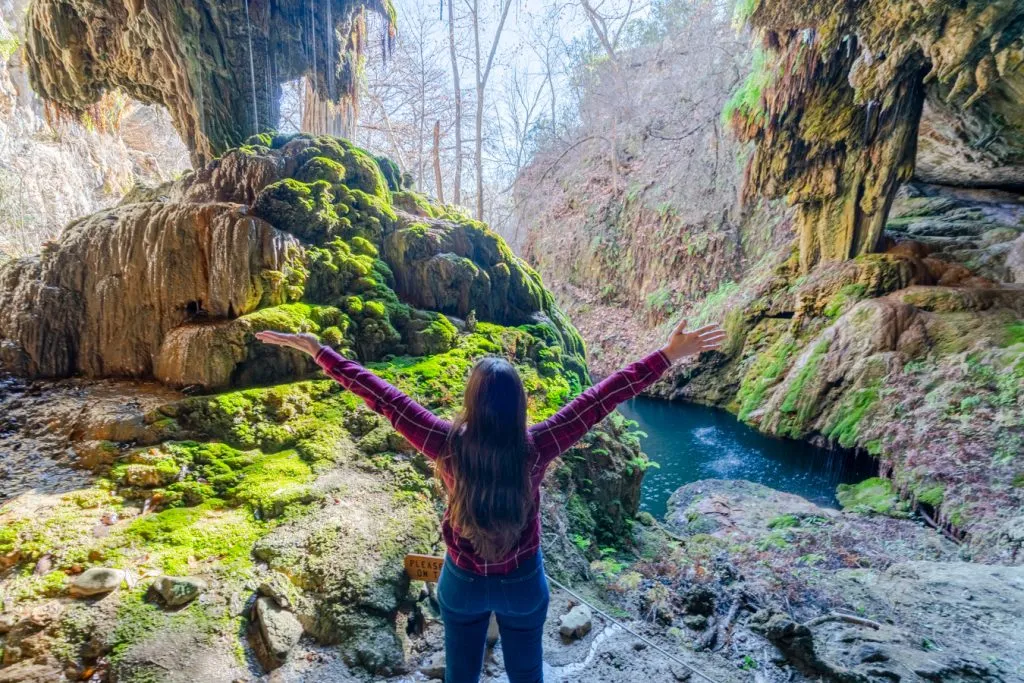 We compiled this list of the best Texas weekend trips based on our years of exploring the state, and quite honestly, writing this has made me deeply homesick for the Lone Star state!
If you're looking to spend a few days exploring a new corner of the state, here are the best weekend getaways in Texas!
Note: After writing this post, we moved back to Austin for a year and launched Lone Star Travel Guide, our travel site dedicated entirely to Texas.

If you're looking for more Texas travel inspiration, we'd love to have you join us there!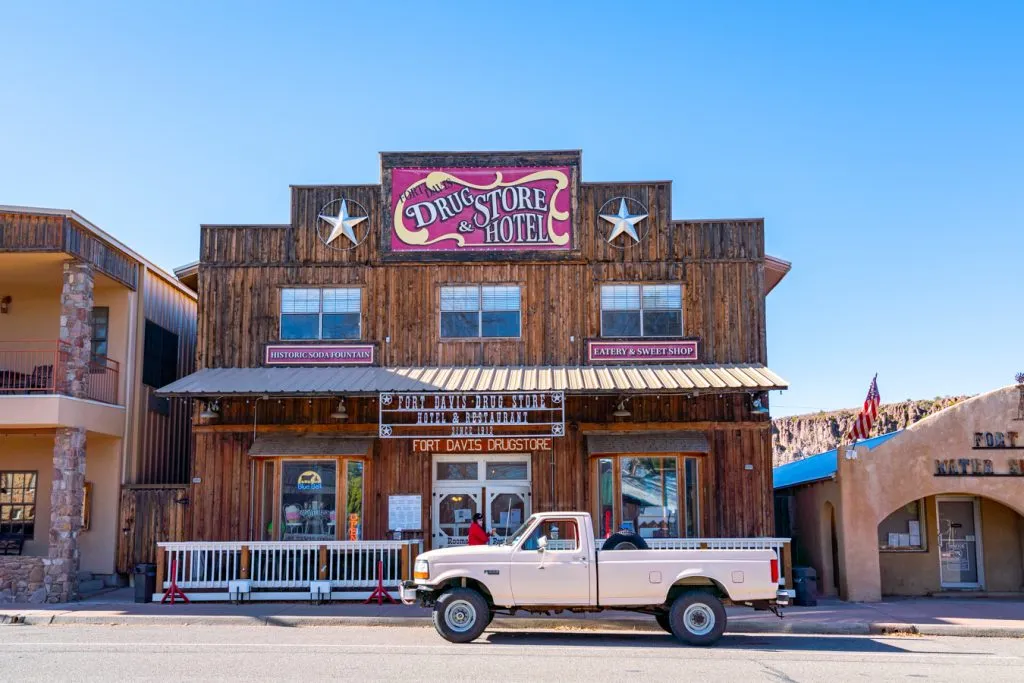 Best Texas Cities for Weekend Getaways
Have a city break on your mind?
Texas' major cities each have a flavor all their own–but any one of these cities would make for a perfect Texas weekend getaway!
Austin
Probably the best-known of all these weekend getaways in Texas on the overall domestic and international tourism scene, Austin is known for its live music, incredible festivals (most notably the famous SXSW), and excellent food.
Be sure to stroll through Zilker Park or head out onto Lady Bird Lake, hit up the boutiques and street art around South Congress, check out the State Capitol, visit Mount Bonnell, and sample a bit of Austin's famous nightlife during your weekend in Austin.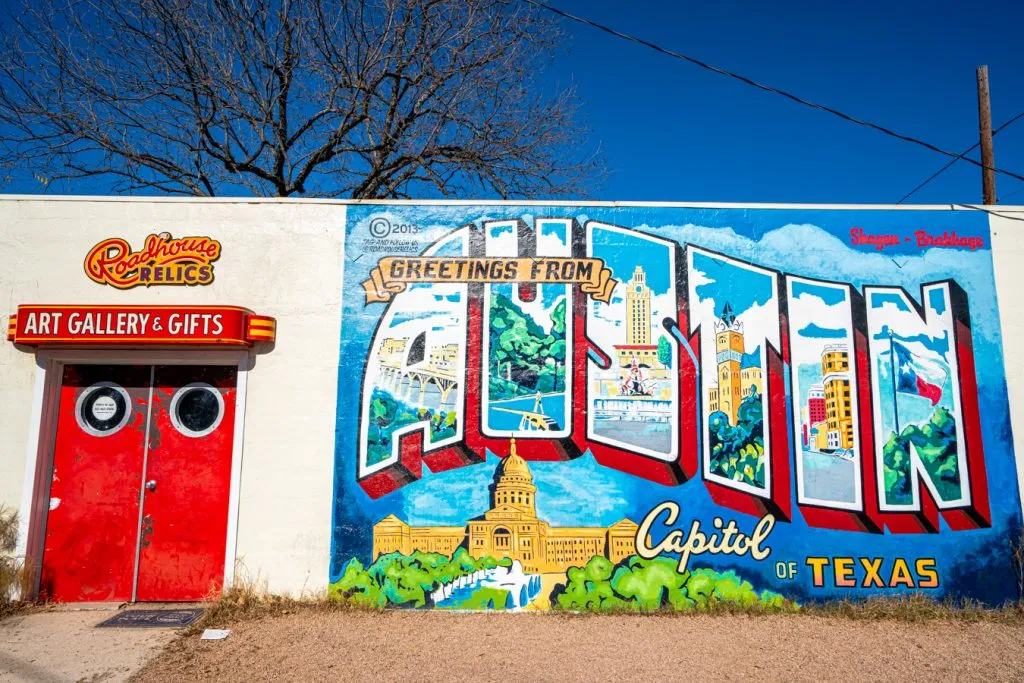 San Antonio
Home to Texas' most famous building (the Alamo), our former home city of San Antonio is easily one of the best cities for weekend trips in Texas.
Yes, check out the Alamo, but get beyond it too: San Antonio is home to Texas' only UNESCO World Heritage Site, the 18th-century San Antonio Missions, and the Alamo is one of only several properties to be included–and it's arguably the least interesting of them all (personally, my favorites are Mission San Jose and Mission Espada).
While spending a weekend in San Antonio, you'll no doubt want to hit the famous Riverwalk once or twice, but consider also visiting the Japanese Tea Garden, the incredible Witte Museum, and the Majestic Theater.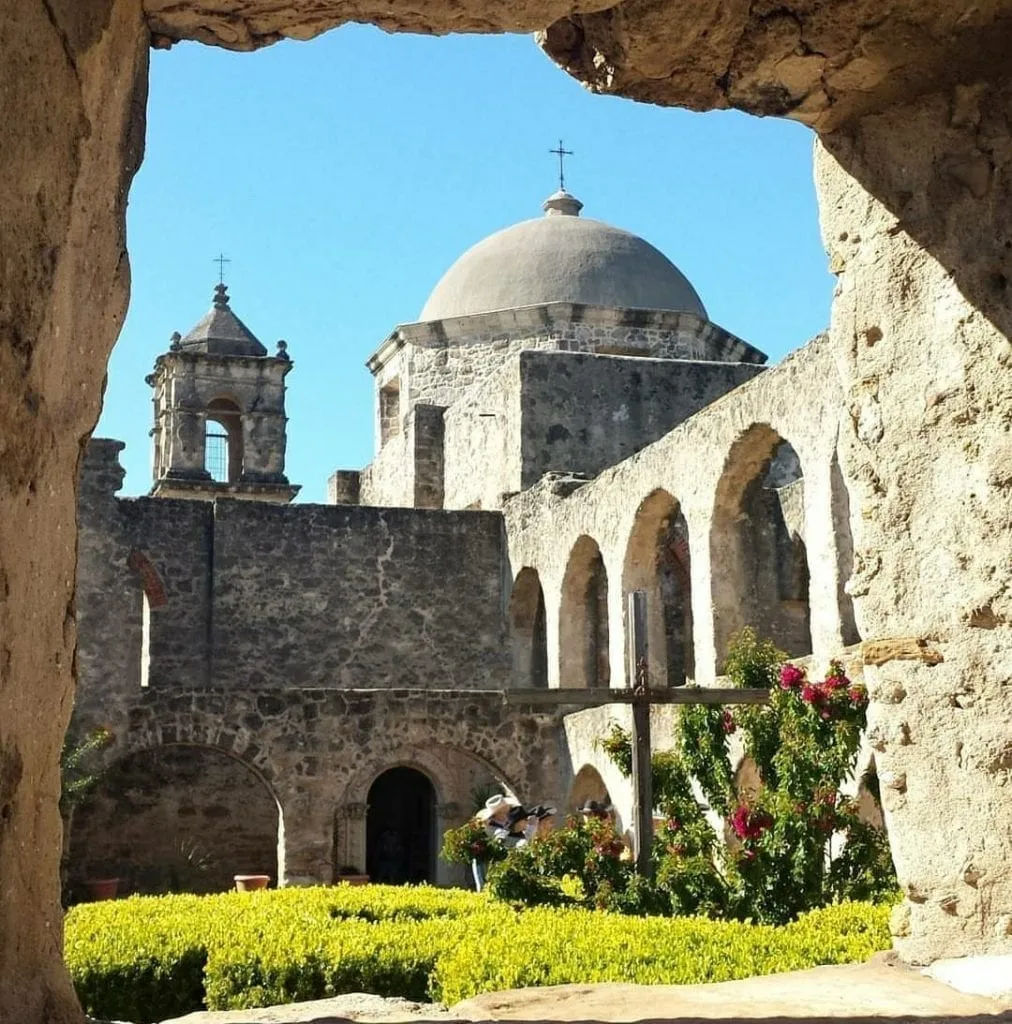 Dallas
If everything is bigger in Texas, it might just be biggest in Dallas: known for big hair, big (oil) money, and big buildings, Dallas is a quintessentially Texan city–and also one of the fastest-growing cities in the USA, with an excellent food scene and plethora of things to do.
Of course, no weekend trip to Dallas would be complete without a somber exploration of the assassination of President Kennedy, whose murder in Dallas in 1963 is one of the most haunting in the USA's collective memory.
On a lighter note, though, Dallas offers far more than morbid history: with phenomenal shopping (not even kidding, people from surrounding states flock to Dallas on the weekends for its shopping), excellent skyline views at Reunion Tower, and great gardens and museums (the Dallas Arboretum is stunning), you'll find plenty of fun things to do during a weekend in Dallas.
You can even add on mini day trips to other places in the metro area, like Grapevine and Frisco, Texas!
Fort Worth
Though it's easy to lump Fort Worth in with its more famous next-door neighbor of Dallas, the city is absolutely distinct and has a vibe all its own.
The Fort Worth Stockyards was the go-to spot for cowboys and livestock as they moved west during parts of the 19th century, but today, they are part of Ft. Worth's popular historic district, where restaurants, bars, and honky-tonks at what was once the "Cowtown" where ranchers would stop with their livestock.
Be sure to also check out Fort Worth's growing craft beer scene if you decide to check out this Texas weekend getaway, and of course, don't forget to stop by Sundance Square!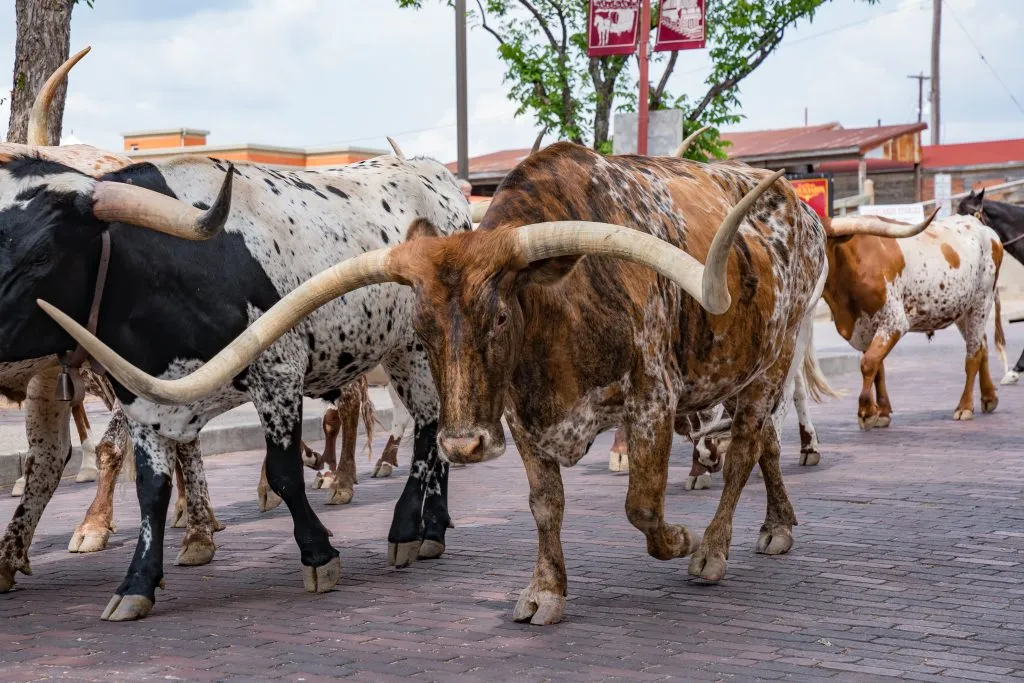 Houston
Houston is a bit of an enigma when it comes to these weekend getaways in Texas: it doesn't get a fraction of the attention on the tourist circuit that Austin or even San Antonio does, and yet, Houston is one of the most diverse cities in the country and is home to one of the most interesting attractions in all of Texas: The Johnson Space Center.
Visiting one of the best space museums in the country isn't the only reason to visit Houston, though: as the 4th largest city in the USA, Houston's art and food scenes are not to be underestimated!
From Houston, you can also put together a fun day trip to Brenham, Galveston, or any number of East Texas destinations.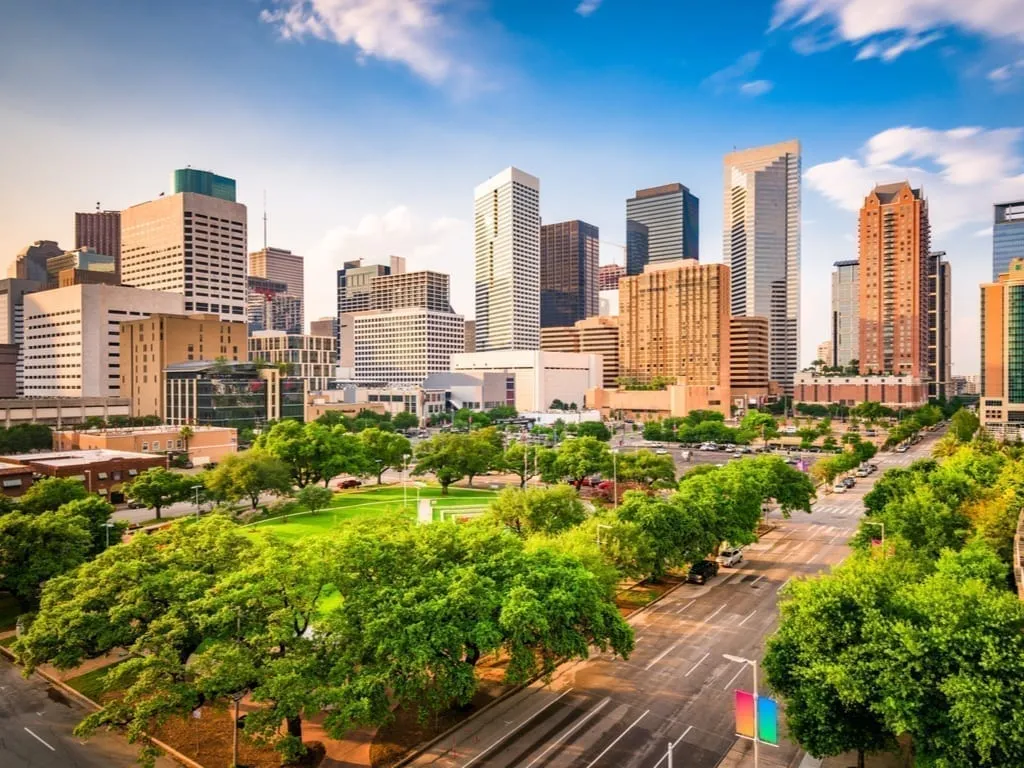 Nature-Focused Weekend Getaways in Texas
Texas' enormous size translates to a wide variety of choices for the best nature-filled weekend getaways in Texas.
With two national parks and more than 80 state parks, not to mention plenty of campsites and Texas cabins to choose from, you may have a hard time narrowing it down–here are some of the best places to spend time outdoors during a weekend in Texas.
Big Bend National Park
With sweeping beauty that encompasses desert, mountain, and canyon landscapes in one park, Big Bend National Park in southwest Texas is easily one of the best places for weekend trips in Texas.
In addition to hiking and beautiful nature, the park is also well-known for its dark skies, and as a result, is internationally recognized as a phenomenal place for stargazing.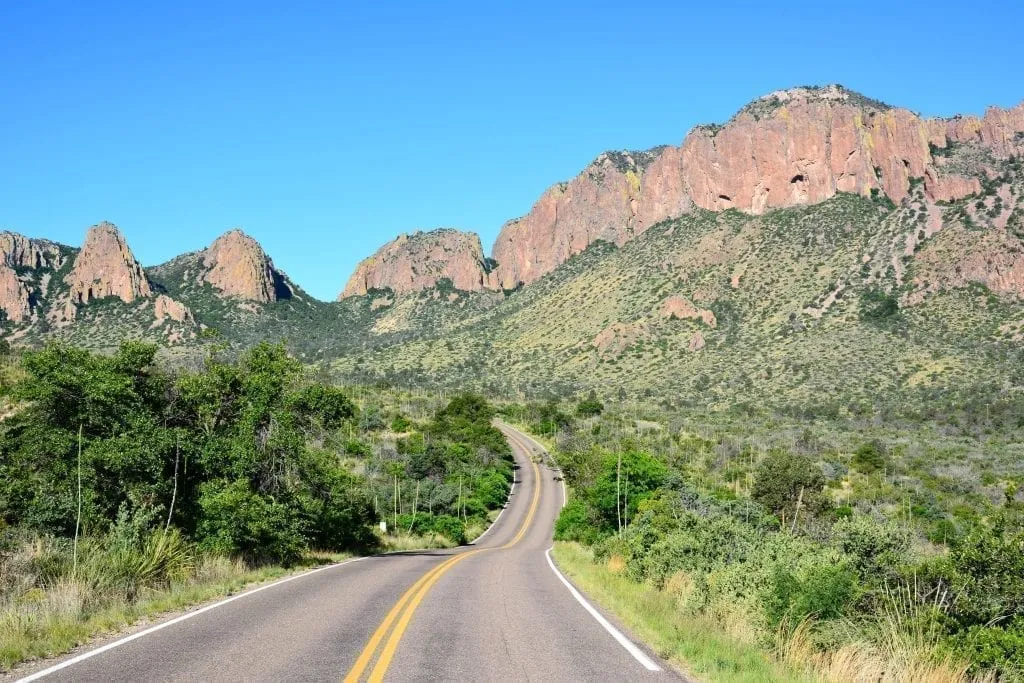 Palo Duro Canyon State Park
Known as the "Grand Canyon of Texas", Palo Duro Canyon is the second-largest canyon in the USA and is home to truly unforgettable views.
Plan a weekend away to hike to the iconic Lighthouse, soak in the beauty of the canyon and the desert, and maybe try out some horseback riding or zip-lining while you're there!
As Palo Duro Canyon is located less than an hour away from Amarillo and Texas' portion of Route 66, consider also adding stops at Amarillo's Route 66 Historic District and the iconic Route 66 roadside attraction of Cadillac Ranch.
Float the River
If there's one thing that Texans can agree on, it's that grabbing an intertube, along with some snacks and drinks, and floating down a river with them is an excellent way to spend the summer.
The Frio River in Garner State Park and the Guadalupe River near New Braunfels are both incredibly popular places for this.
If you're looking for one of the most local weekend getaways in Texas, you can't go wrong with floating the river (and it's safe to say that there are plenty of rivers to choose from).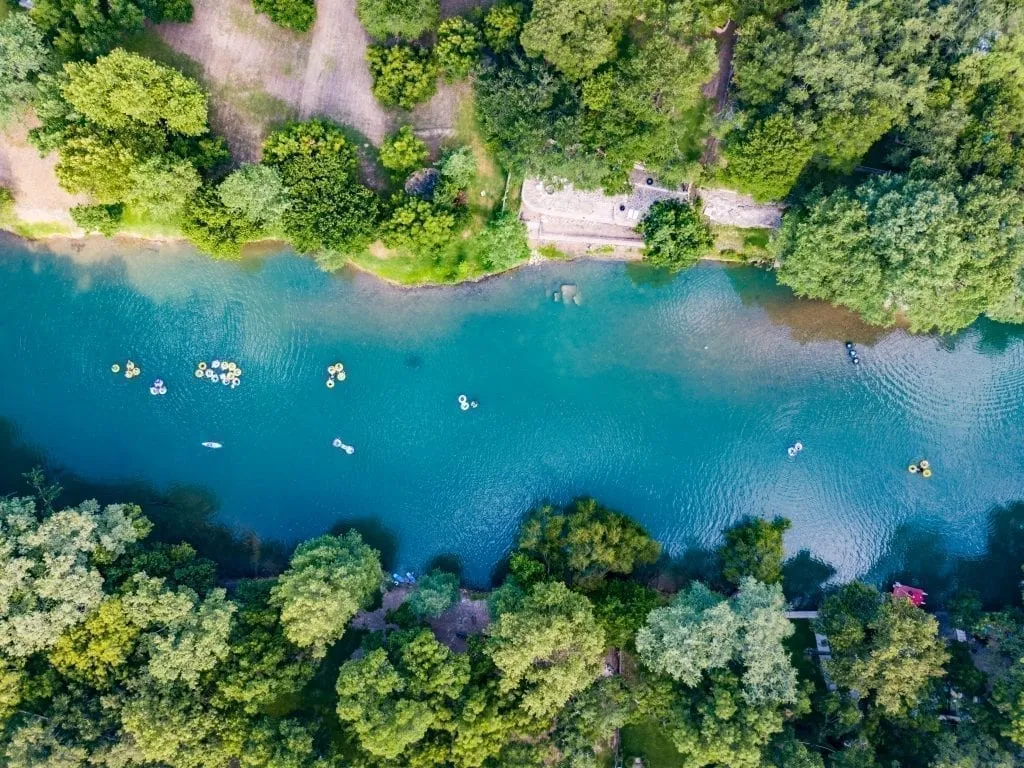 Guadalupe Mountains National Park
Located east of El Paso, the stunning Guadalupe Mountains National Park is home to the four highest peaks in Texas, located in the incredibly vast Chihuahuan Desert, and is also known for its incredible fall foliage.
With a surprisingly mild climate for much of the year, Guadalupe Mountains National Park makes for a fantastic Texas getaway destination.
Be sure to make time to hop across the New Mexico state line and visit Carlsbad Caverns National Park, too–it's practically next door and is one of the coolest weekend trips near Texas.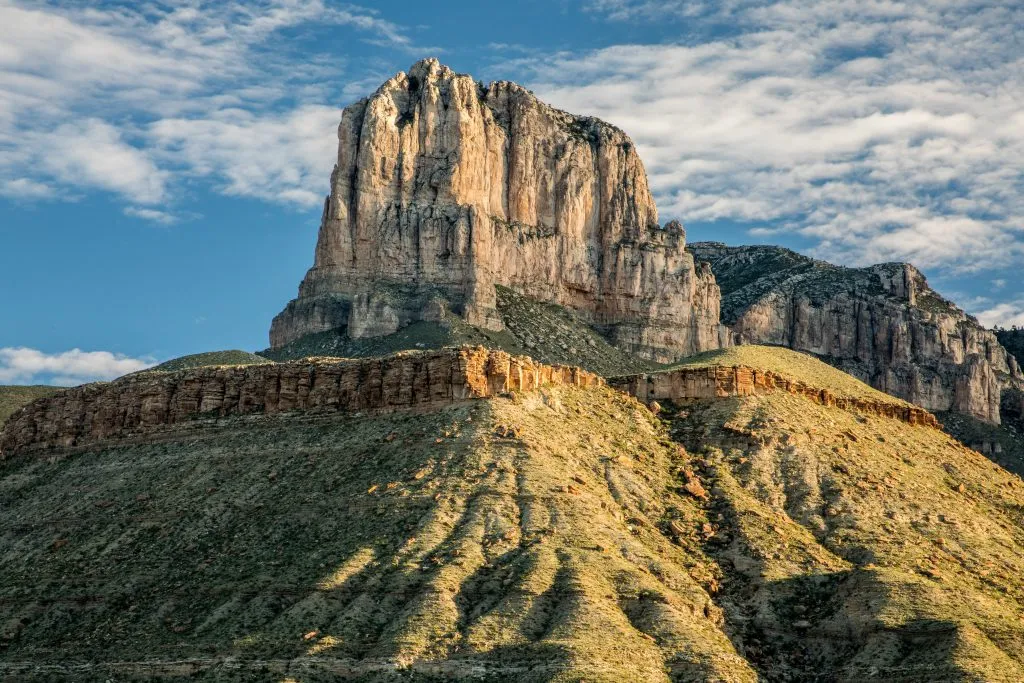 Dinosaur Valley State Park
The most notable feature of Dinosaur Valley State Park can be easily guessed from its name: if you head down to the river, you'll be able to spot actual dinosaur footsteps, fossilized and frozen in time, in the riverbed.
With 20 miles of trails and a river to enjoy, it's safe to say that the fossils aren't the only draw, either.
If you do head out to Dinosaur Valley State Park, be sure to spend some time in the charming town of Glen Rose, as well!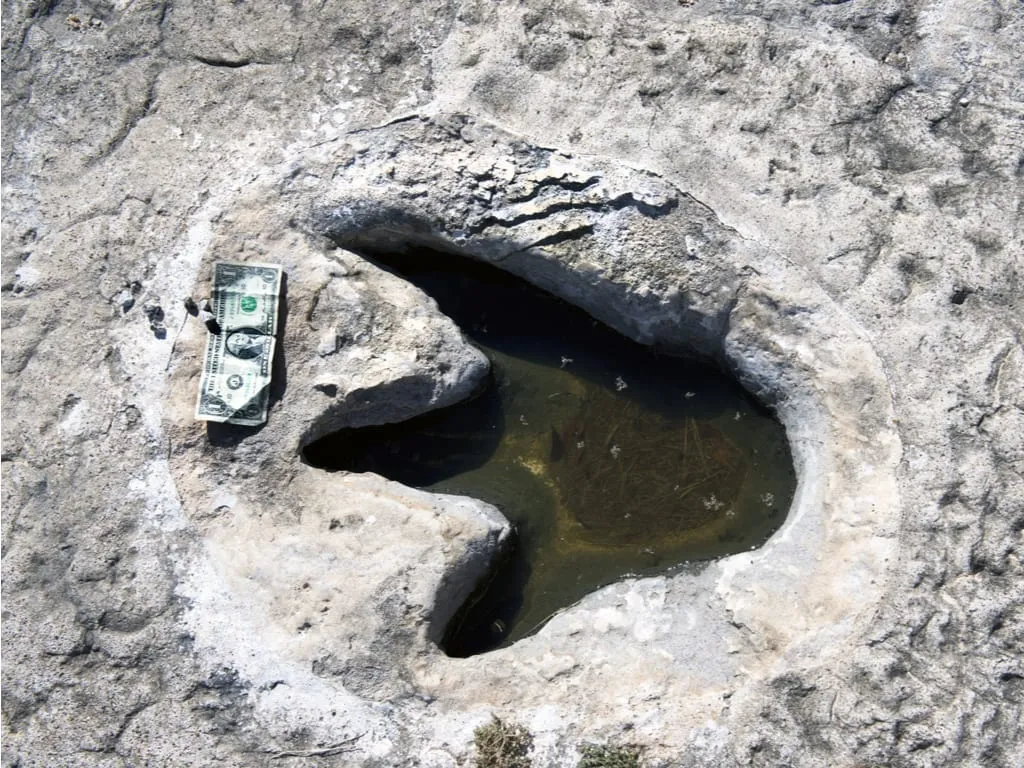 Pedernales Falls State Park (+ Johnson City)
Packed with both hiking trails and swimming holes (aka pools formed in between each of the small waterfalls in the river), Pedernales Falls State Park makes for an incredibly fun Texas weekend getaway, and one of my personal favorites dating back to childhood!
In addition to the park itself, it's worth mentioning that Pedernales Falls is located practically next door to Johnson City, the former home of President Johnson (though, fun fact, the town is not named after the president or his family) and close to the current home of the LBJ Ranch, which is now a National Historic Site.
Best Small Town Texas Weekend Trips
The Lone Star State's small towns are among my absolute favorite places to visit in Texas: not only is the state littered with adorable, well-preserved 18th and 19th-century downtowns, you'll also find a lot of lesser-known culture in them!
For example, while it's well-known that Texan and Mexican cultures have close ties, how many non-Texans know that there are strong veins of German, Czech, and even Alsatian heritage still running through some of the best small towns in Texas?
Here are some of the best small-town weekend getaways in Texas!
Fredericksburg
Known for its prevalent German heritage and many, many wineries, Fredericksburg is the perfect Texas getaway for wine lovers!
With plenty of vineyards to choose from, not to mention a plethora of great restaurants and shops in town, Fredericksburg is easily among the top weekend getaways in Texas.
Some of the best things to do in Fredericksburg (beyond the wineries, that is), include shopping the boutiques on Main Street, visiting the National Museum of the Pacific War, day-tripping to the tiny town of Luckenbach, watching the bats at Old Tunnel State Park, and enjoying a hearty German meal or two.
Want to hike off all that good food?
Consider climbing nearby Enchanted Rock during your stay!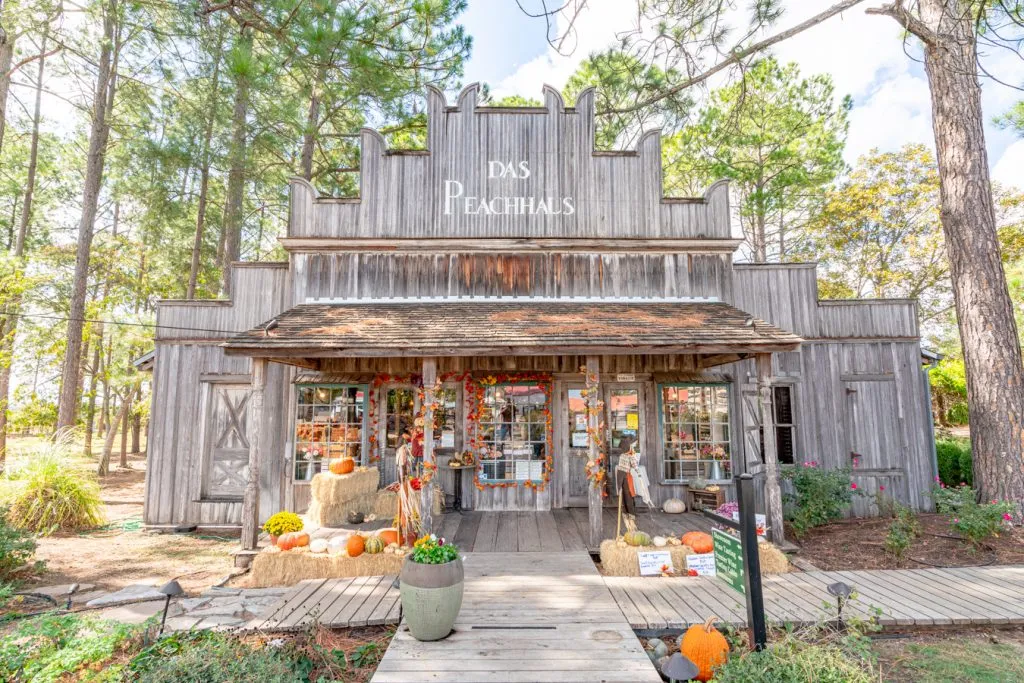 New Braunfels
Located between Austin and San Antonio, the originally German town of New Braunfels is one of the best-known weekend getaways in Texas for those who live in either Austin or San Antonio, partially because of access and partially because of how many classic Texas pastimes you can find there.
Whether you want to float the Guadalupe River, go dancing in the classic Gruene Hall, check out the original Schlitterbahn, or visit the incredible Natural Bridge Caverns, New Braunfels has you covered.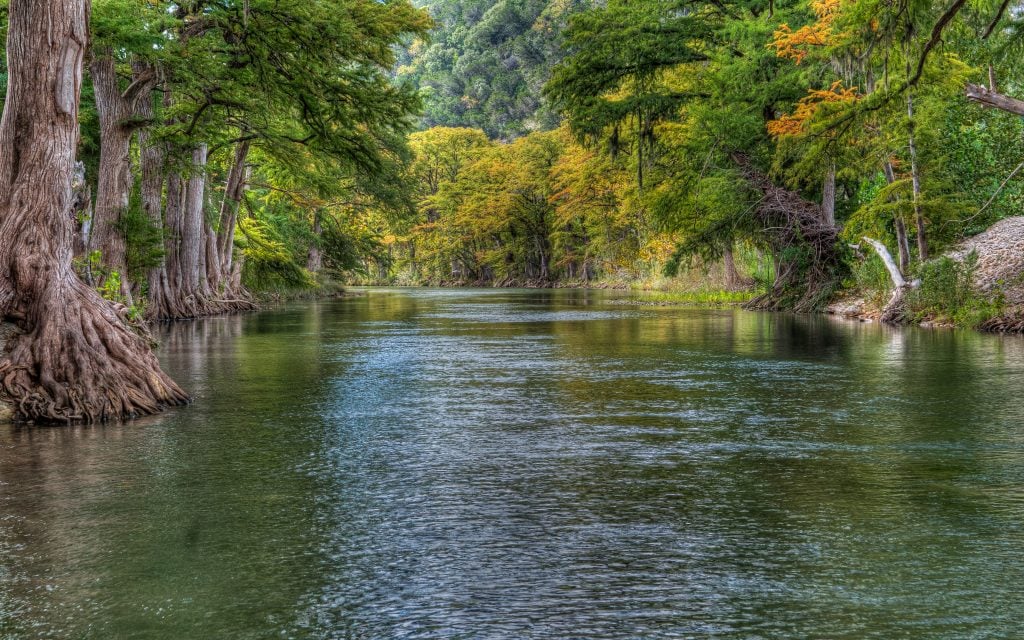 Ennis
There are plenty of reasons that Ennis could qualify as one of the best small town weekend getaways in Texas–its cute historic district, great Czech food, and annual Polka festival among them–but the absolute best reason to spend a weekend in Ennis comes around in April: bluebonnet season.
Home to 40 miles of what is called the Official Bluebonnet Trail of Texas, there is no better place to admire Texas' iconic–and absolutely stunning–wildflowers each spring.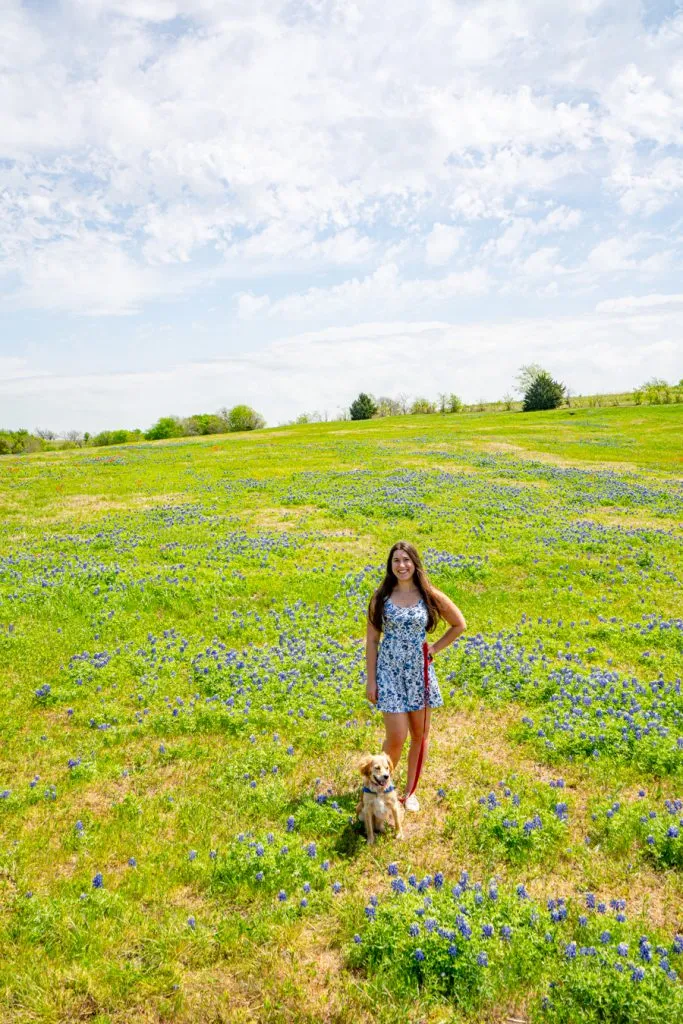 Waco
Once known primarily as the home of Baylor University, Waco is now even more widely known for something entirely different: home improvement, or more specifically, Chip and Joanna Gaines.
The Gaines, who are Waco locals, gained immense popularity with their HGTV show Fixer Upper and brought some of that fame home to Waco by opening up the Magnolia Market at the Silos in 2015.
Part store, part bakery, and part event space, the Silos (as they're known around town) have propelled Waco onto the tourism map, drawing visitors from across the country to the small town of Waco.
The city has seen a predictable explosion of excellent restaurants and things to do in Waco thanks to the popularity of the Silos.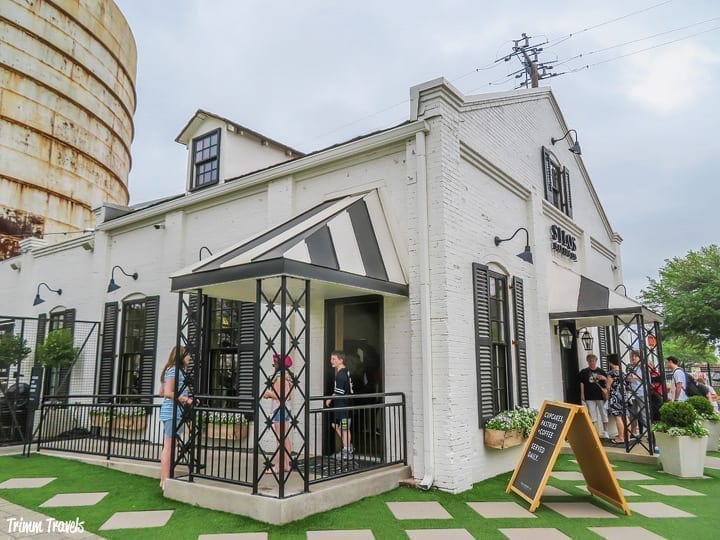 Luckenbach
Home to just 13 official residents, the positively minuscule town of Luckenbach is well-known as a country music hotspot, with a popular dance hall and far more live shows than one would expect from a town of merely 13 people!
While it would take a serious amount of dedication to turn Luckenbach into a standalone Texas weekend destination, nearby attractions like Fredericksburg, Old Tunnel State Park, and Enchanted Rock State Natural Area can be combined with Luckenbach to form a fantastic getaway!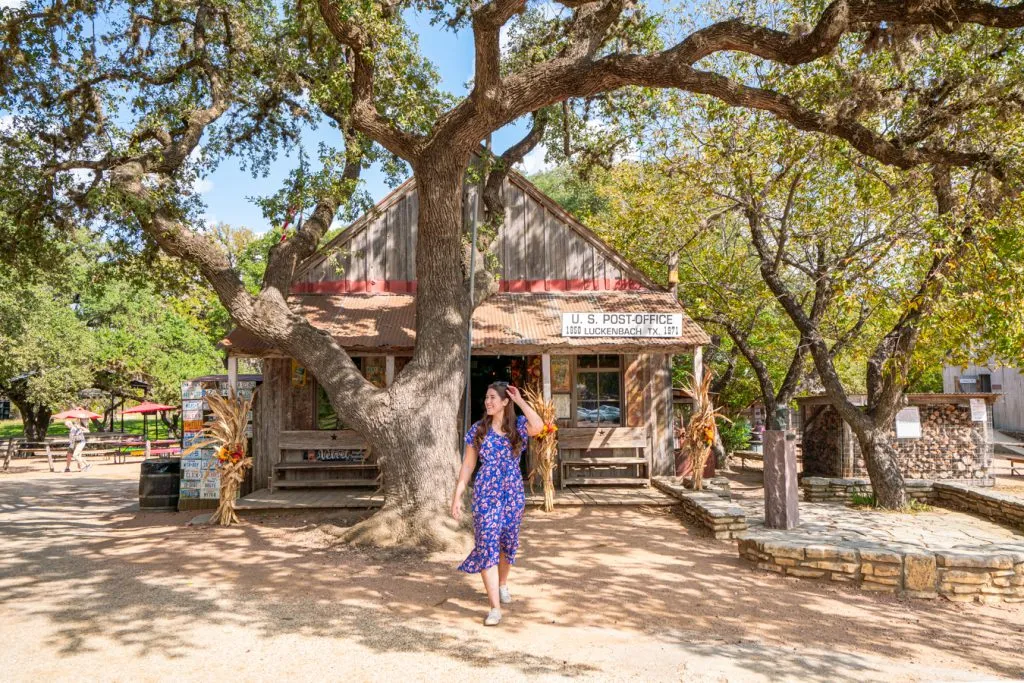 Marfa
Known for its quirky art installations (complete with works by Andy Warhol in its small museum), the small town of Marfa, Texas is perhaps most famous for how utterly unexpected it is.
Featuring excellent food, a location near-ish to Big Bend National Park (hint: don't try to day trip between the two), and the otherworldly Marfa Lights, Marfa is a captivating town that is all the more enchanting for the fact that it is located in the middle of nowhere.
Located deep in the desert of West Texas, Marfa is often said to be home to the smallest Prada store in the world–though it is never open. 
The store (technically an art display) is actually located in nearby Valentine–but it's a credit to the whimsy of Marfa that the installation is so strongly associated with the town despite having a (slightly) different address.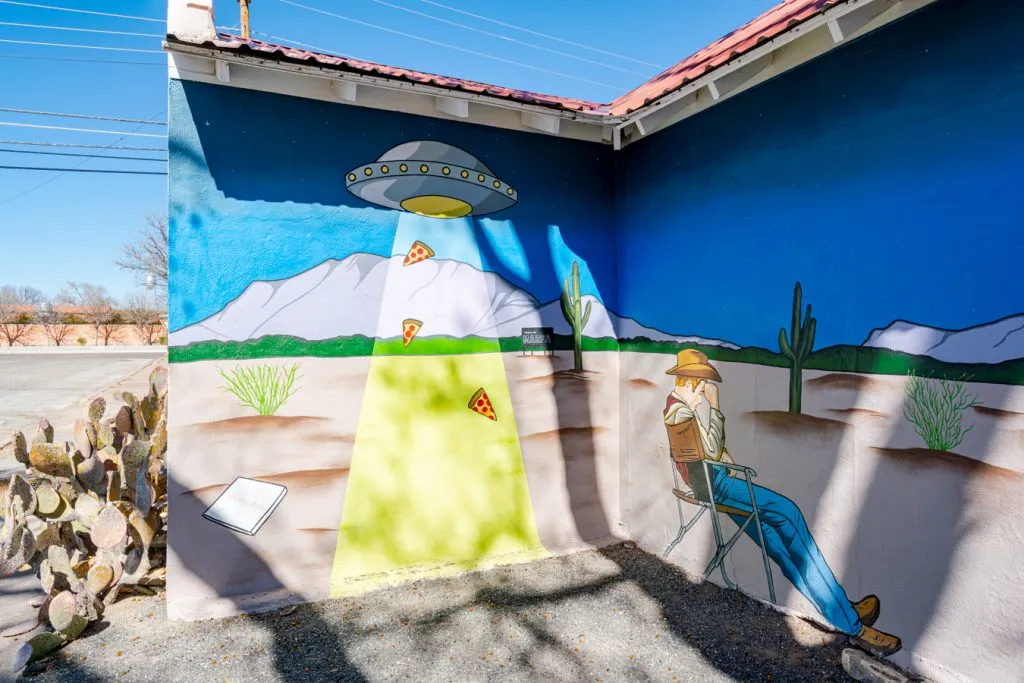 Wimberley
Set less than an hour from the state capital of Austin, the delightful town of Wimberley, Texas is well-known in the Texas Hill Country for its artistic vibe, many whimsical touches (including 30 uniquely painted boot statues spread around town), its famous natural swimming holes, and its proximity to many vineyards and distilleries.
It also happens to be one of our personal favorite Hill Country towns!
The best things to do in Wimberley include going for a swim in the infamous Jacob's Well or Blue Hole during the summer (both of which you'll need to snag advance reservations for), browsing art and antiques, doing a wine tasting (or several), and climbing Mount Baldy for excellent views of the Texas Hill Country.
Wimberley can be easily combined with a trip to Austin or even San Antonio and is within close proximity of other central Texas highlights like Fredericksburg, Johnson City, and Canyon Lake.
… But that being said, it also makes a fantastic standalone destination, and once you arrive, you may find it difficult to leave!
Dripping Springs
Located just outside of Austin and nestled in the Texas Hill Country, the small town of Dripping Springs is primarily known for two things: weddings and Hamilton Pool Preserve, which has become one of the most recognizable Texas landmarks over the last decade or so.
The many wineries surrounding Dripping Springs make it a prime wedding venue in Texas, though of course its vineyards, distilleries, and even olive farm all make the town worth visiting even without a wedding.
Then, of course, there's Instagram-famous Hamilton Pool, the natural pool that was carved out of limestone when a river caved in thousands of years ago, leaving a refreshing hangout (complete with a 50-foot waterfall!) behind for generations of Texans to enjoy.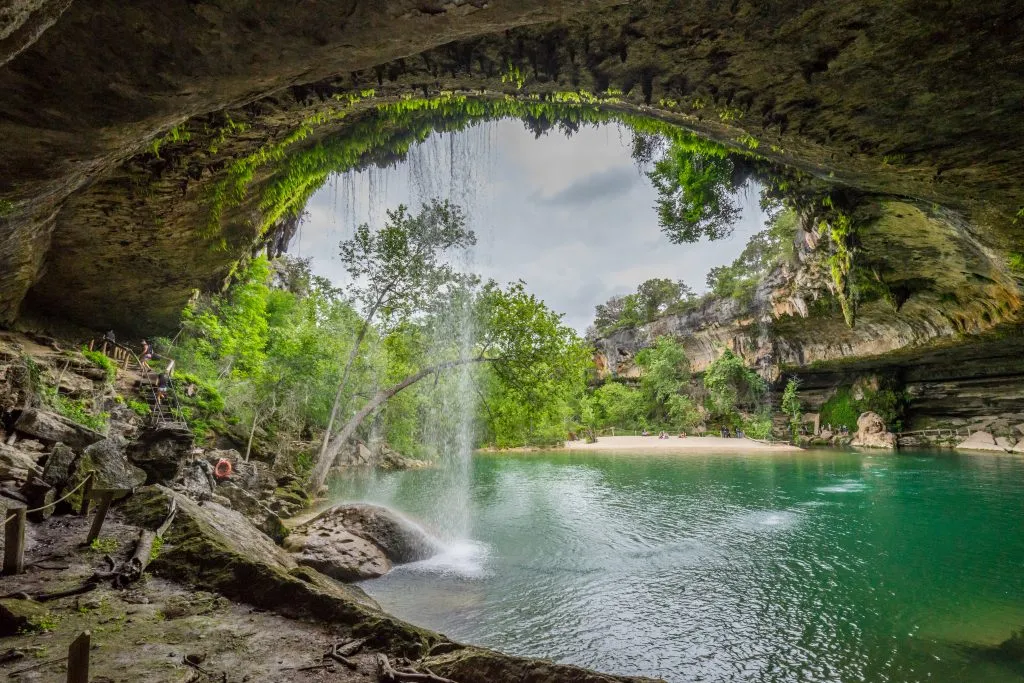 Beach Getaways in Texas
I'll be perfectly honest: as both a lover of Texas and a lover of beaches, you'll never catch me saying that Texas' beaches are among the best in the country… but if you're looking to soak up some saltwater and enjoy a laid-back beach town or two, you definitely have some solid weekend trips in Texas to choose from!
South Padre Island
Located on a barrier island in the Gulf of Mexico, South Padre Island is among the most popular weekend getaways in Texas for people hoping to hit the beach, from laid-back retirees to young families–but during Spring Break, it becomes the most popular party destination in Texas.
With long stretches of beach, a turtle sanctuary, and plenty of classic beach town activities, South Padre is arguably the most beloved beach getaway in Texas (though admittedly, if you grew up in Texas, that probably depends on where your family headed).
On a personal note, the island will always hold a special place in our hearts for the fact that we spent our first wedding anniversary there!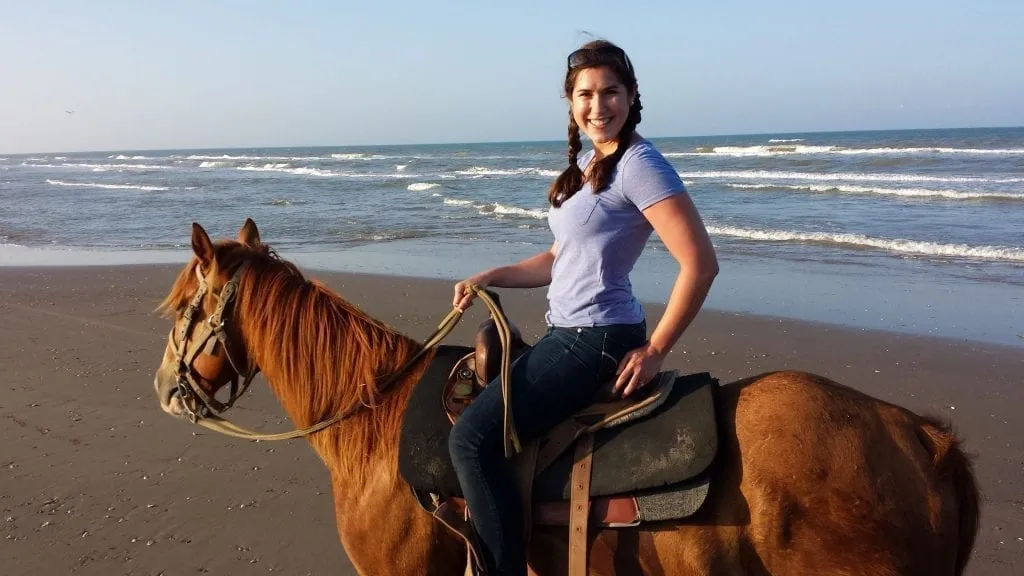 Port Aransas
Located on Mustang Island, charming Port Aransas is certainly one of Texas' best beach getaways but is perhaps even better known for its many fishing opportunities and incredible dolphin sightings.
Be sure to head over to both Padre Island National Seashore and Mustang Island State Park to enjoy the many local beaches while there!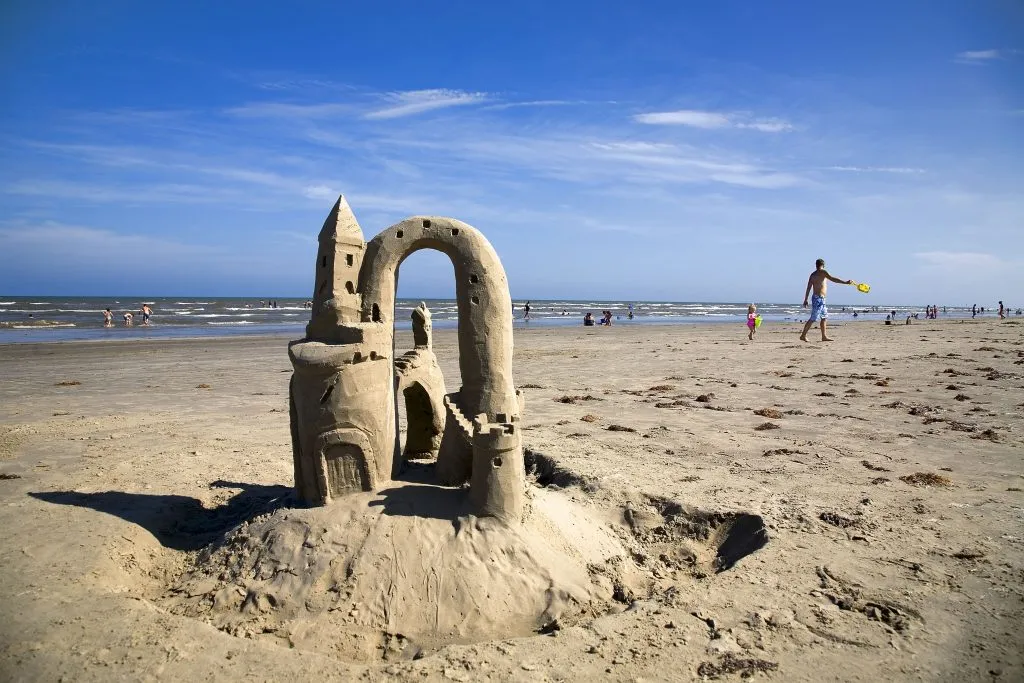 Galveston
There's a reason that Galveston is one of the best-known beach destinations in Texas!
Home to sandy beaches, plenty of fishing, the beautiful Strand Historic District, family-friendly amusement parks, and even stunning historical homes like Bishop's Palace to tour, Galveston has something to offer all kinds of visitors–especially given its location, which makes it an incredibly convenient weekend getaway from Houston.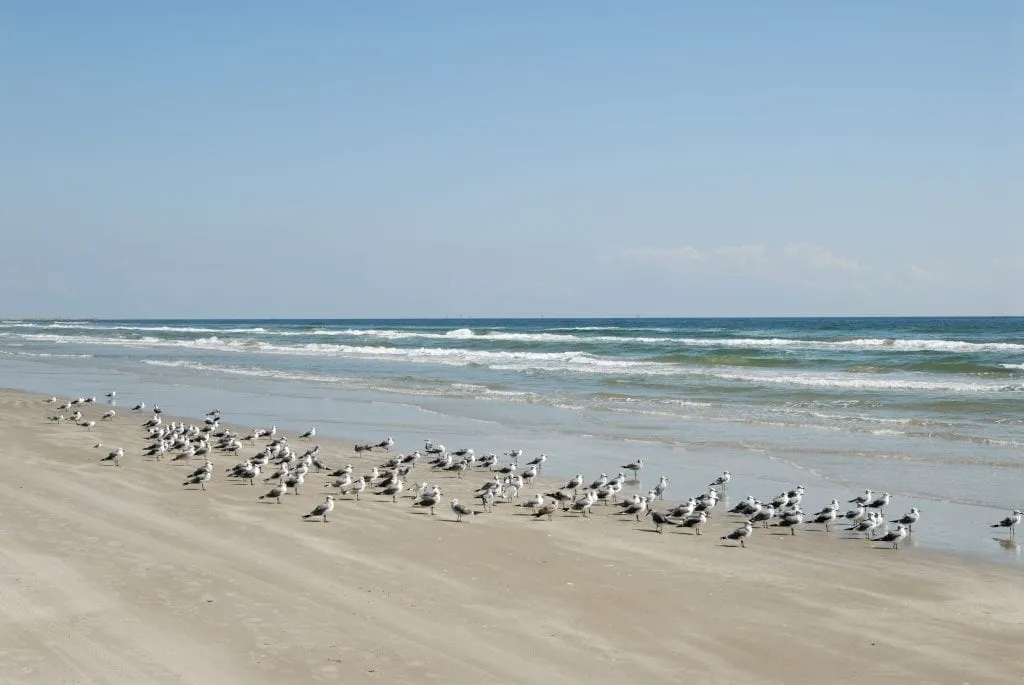 Theme Park Weekend Getaways in Texas
Want to focus your Texas weekend trip on thrilling rides and escaping the real world entirely?
Consider heading off to one of Texas' major theme parks!
Six Flags Fiesta Texas (San Antonio)
Located in San Antonio and nestled next to a former quarry, Six Flags Fiesta Texas (and its attached water park, White Water Bay) is home to some incredible roller coasters (Poltergeist, Superman, and Iron Rattler were endlessly exciting for me as a child, and held up well into adulthood), as well as plenty of family-friendly options.
Six Flags Over Texas (Arlington)
The original Six Flags park (though not the oldest counting properties that the brand acquired later), Six Flags Over Texas is packed with rides and shows, including some truly incredible roller coasters–the New Texas Giant is among the most popular.
Opening in 1961 as the first park belonging to the Six Flags brand, it's at this park you can peak into a bit of Texas history that has now become a national brand: "Six Flags" is a reference to the six flags that have ruled over Texas since the 1500s (Spain, France, Mexico, the USA, the Confederacy, and briefly, Texas itself as an independent nation).
More than 50 years later, Six Flags Over Texas endures as a beloved Texas weekend destination!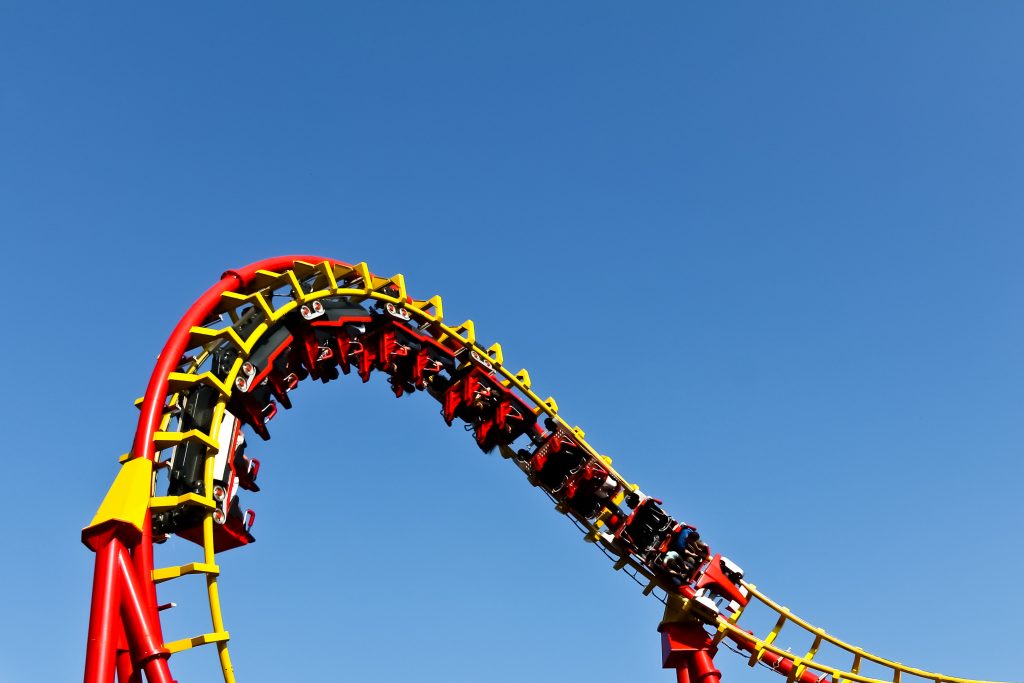 Schlitterbahn (New Braunfels)
While the Schlitterbahn brand has several parks now, the original–and biggest–is located in New Braunfels and has been open seasonally since 1979.
Half of Schlitterbahn New Braunfels uses spring-fed river water from the Comal River to feed its rides, making it one of the more nature-friendly water parks around. 
Map of the Best Weekend Trips in Texas
Take This Map With You! Click each highlight to pull up the name of the destination. To save this map to "Your Places" on Google Maps, click the star to the right of the title. You'll then be able to find it under the Maps tab of your Google Maps account! To open the map in a new window, click the button on the top right of the map.