If you've found this article, there's a good chance that you're sitting at a restaurant in Italy right now, looking at a bill with a mysterious "coperto" line item.
Don't worry!
This isn't a scam or a ruse: the Italian coperto is a longstanding cultural practice.
Here's what to know about the coperto in Italy.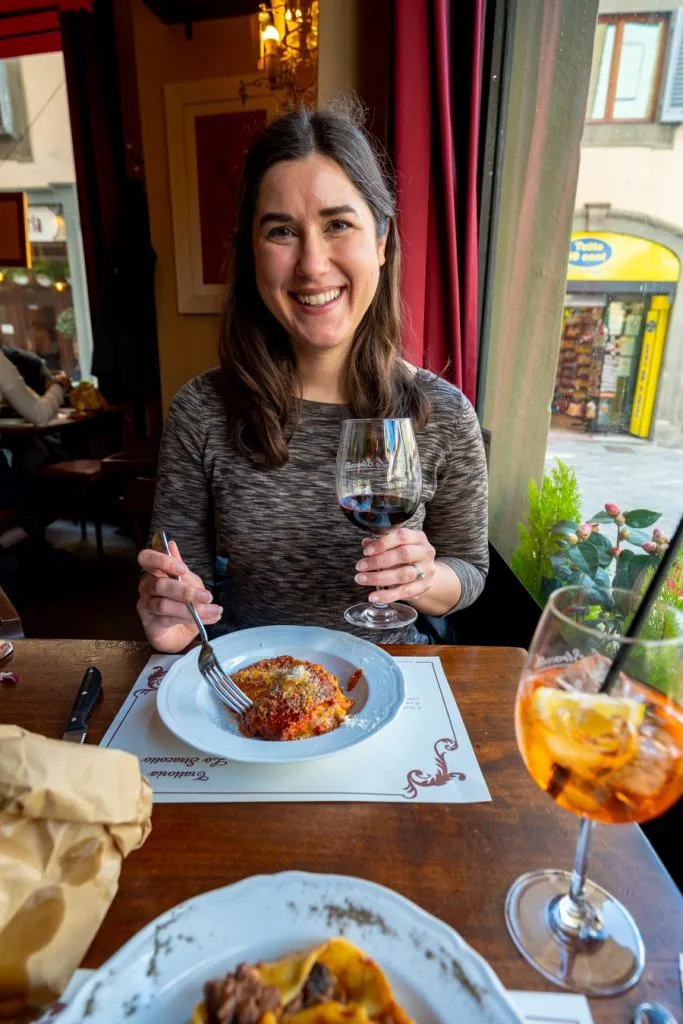 Some links in this post may be affiliate links. If you make a purchase through one of these links, we may earn a small commission at no extra cost to you. Please see our

disclosure policy

for more detail.
What Exactly is a Coperto in Italy?
A coperto in Italy is simply a cover charge–and yes, you'll see it just about everywhere!
Typically, a coperto is between 1 and 3 Euro per person and is charged for adults and children alike.
However, there is no legal limit to the coperto, so if you're at a swanky rooftop bar overlooking a famous landmark or at a divine restaurant perched on the edge of the Amalfi Coast… it may be more.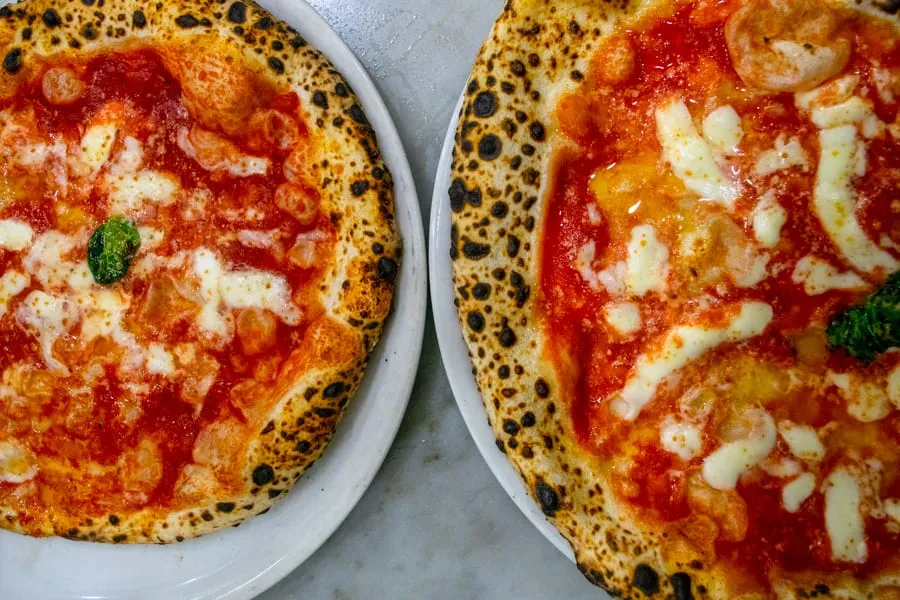 Traditionally, the coperto in Italy is considered to cover the place each person is taking at the table–the silverware, plates, and tablecloth that will need to be washed, etc.
Some restaurants will write it as a "pane e coperto" (bread and cover) charge, but the bread doesn't need to be included for it to be a legal coperto (with one exception we'll cover below).
At the end of the day, though, the Italian coperto is simply an accepted cultural practice, and let's be real: no business turns down money that they can fairly collect.
How do you know what the coperto is?
We have eaten at hundreds of restaurants in Italy, and never encountered an eyewatering coperto charge–but it does happen!
Sit down in Piazza San Marco or Positano without doing your due diligence, and there's a risk of a giant coperto.
Legally, the coperto must be written on the menu.
You can usually find it around the edges of the pages, in small print–try looking at the top and bottom of the first and last pages.
Some restaurants will also have it on the blackboard outside listing the day's menu or specials.
It's best to establish what the coperto is before sitting down to eat, especially if you're in a particularly touristy area.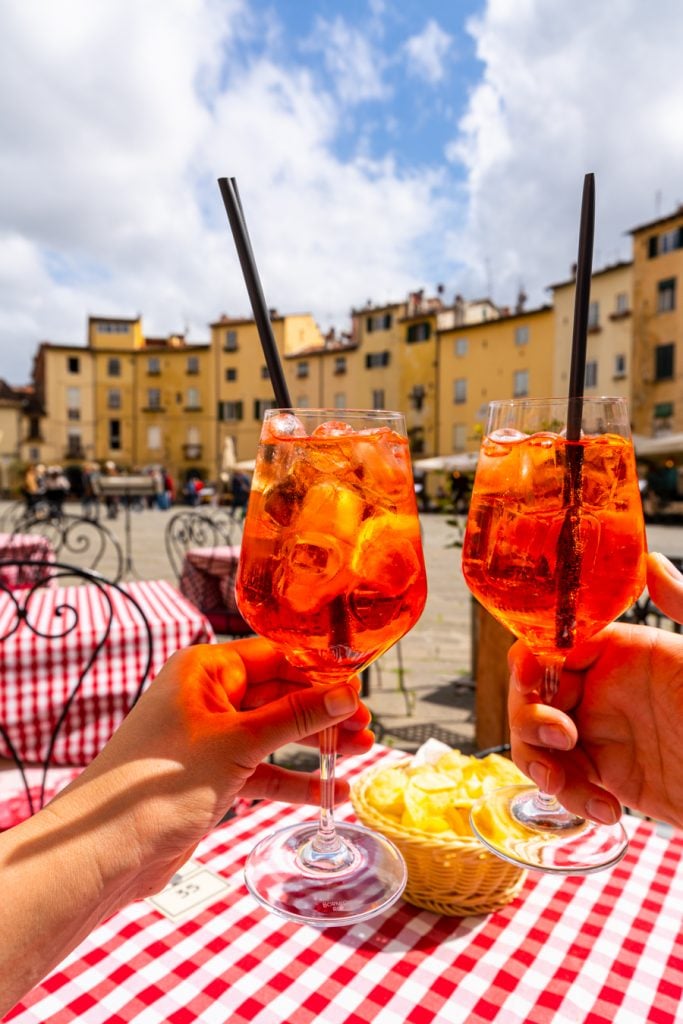 About the Coperto in Rome (+ The Rest of Lazio)
Technically, the coperto charge is banned in one of Italy's 20 regions: Lazio, where Rome is located.
However, in practice, restaurants in Lazio tend to follow very similar rules as the rest of Italy… and simply call it a "pane" (bread) charge.
Technically, a coperto cannot be haggled and a pane charge sometimes can (if you don't eat the bread).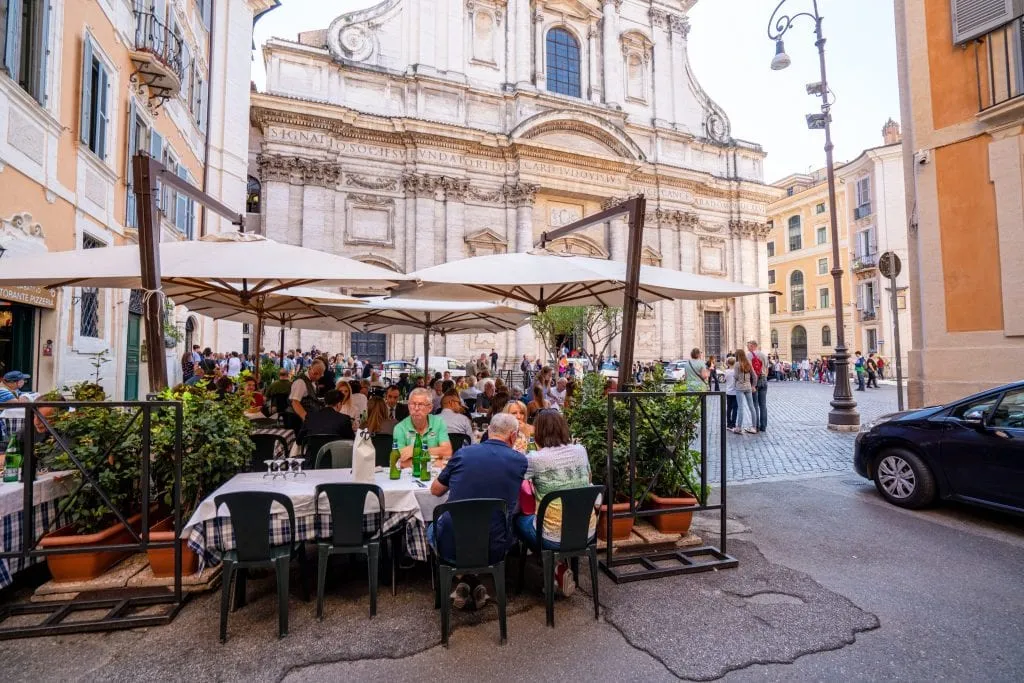 Other Types of Charges at Italian Restaurants
Beyond the coperto, there are a few other types of additions to the bill to keep an eye on!
Servizio
A servizio is a service charge (similar to a tip, but not exactly–it may not go to the servers), and–unlike the coperto–is often seen as a "tourist tax".
When it pops up, it's almost certainly in touristy areas and averages around 10% of the bill.
Like the coperto, it must be written on the menu to be legal.
If the servizio charge isn't written on the menu but you are charged one anyway, you can ask to have it removed… depending on how dedicated you are to arguing over the charge while on vacation.
Servizio charges for parties of 8 or more are considered much more culturally acceptable, however, servizio charges for smaller parties are getting more and more popular in touristy areas.
Pane
Far more often than not, a coperto charge will cover both your bread and cover together when dining in Italy (so often that "pane e coperto" is frequently used on menus)… but not always.
Italian restaurants reserve the right to charge for bread separately, so when in doubt, avoid eating bread that is offered to your table if you're on a strict budget (or ask how much it is).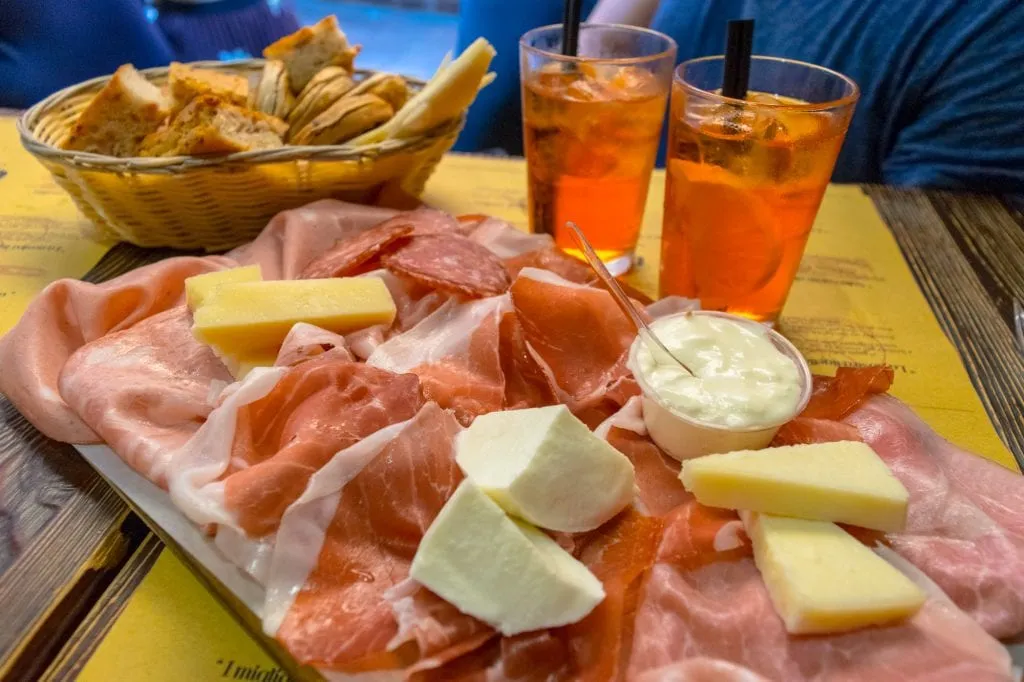 Mancia (Tip)
And, finally: the tip.
Tipping at restaurants in Italy is absolutely not like in the USA.
You are not obligated to leave a tip, but in the case of exceptional service, a typical thing to do would be to round up your bill to the next 5 or to leave a couple of Euro in coins.
In Italy, the coperto and the mancia are completely unrelated to each other, so don't mistake one for the other!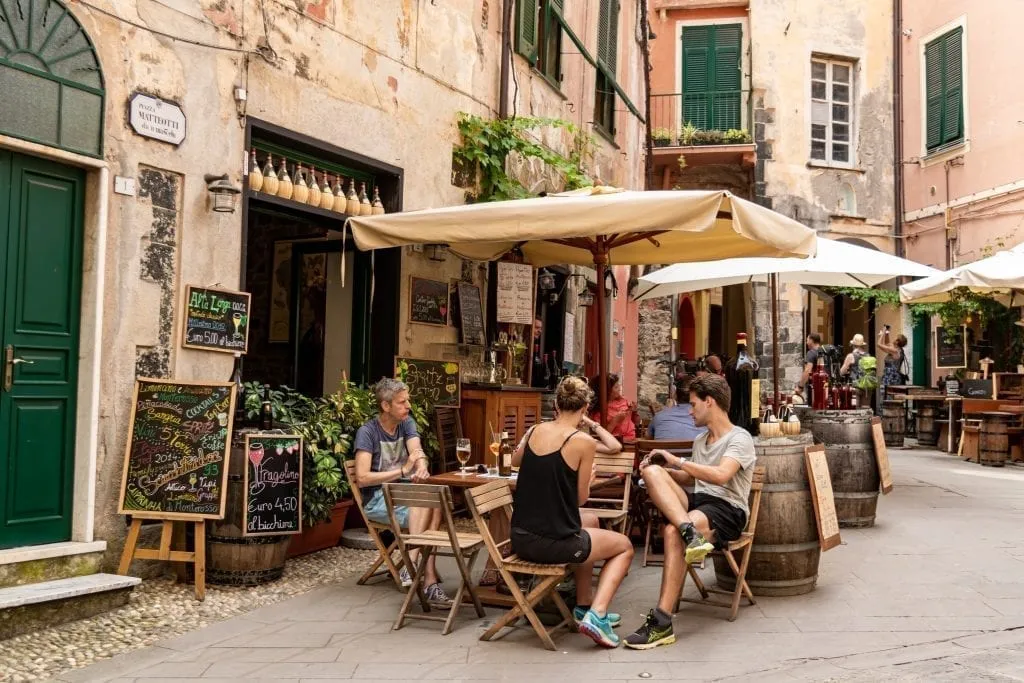 Ready to Keep Exploring Italy?
Here on Our Escape Clause, we adore Italy–enough that we have 100+ blog posts dedicated to helping travelers explore this incredible country!
If this article was helpful, we recommend checking out our guide to 101 Essential Italy Travel Tips next.
We also have posts detailing Italian coffee culture and breakfast culture, plus guides on which delicious things to eat in Rome, Florence, and Sicily.
You can use the search bar in the top right corner of the screen (or on mobile, in the pop-out menu) to search for travel guides related to your next destination–where you will undoubtedly be charged more Italian copertos.
This time, though, you'll know exactly what to expect!