December was one of those months that I look back on completely gobsmacked at how much we have done–it's hard to believe that our time in Salzburg was only a month ago!
Between visiting several destinations, changing continents, and the shaky grasp on time that goes hand-in-hand with celebrating the holidays, December feels like it stretched on forever (in the very best way).
Where We've Been
Salzburg & Innsbruck, Austria
Bolzano & Rome, Italy
New York, New York
Raleigh & Beaufort, North Carolina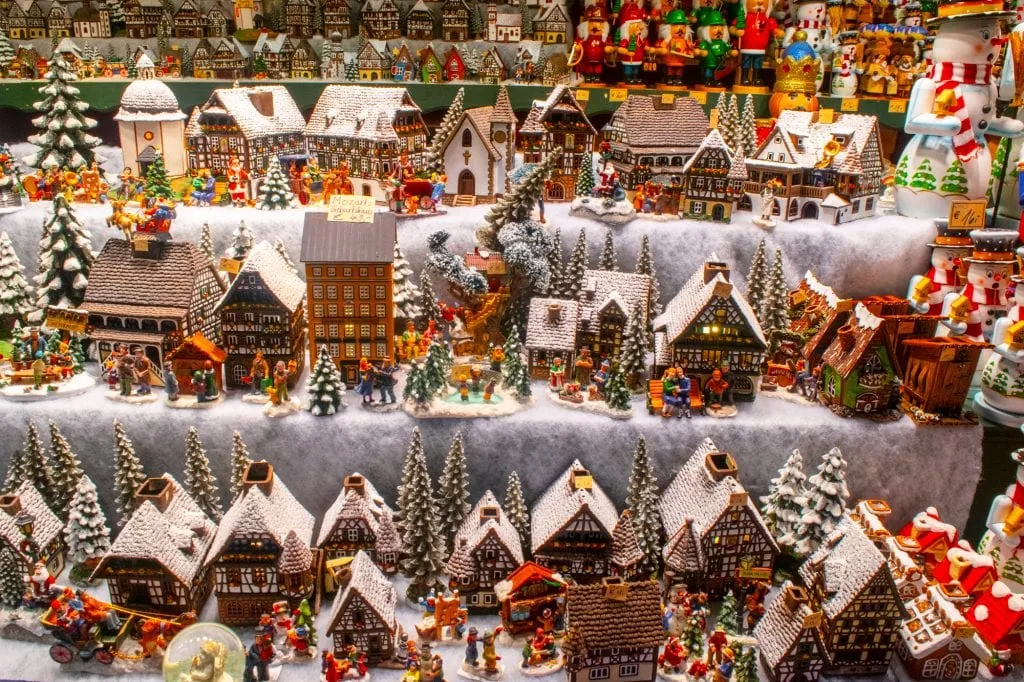 Highlights of December 2018
Experiencing the Christmas markets in Salzburg. We visited Christmas markets in seven cities this year, and it was incredibly easy to identify our favorite: Salzburg stood out well above the rest! From the beautiful markets to the city itself, we were completely charmed by Salzburg and are already dreaming of going back.
Seeing the best cable car view of our lives near Bolzano. We've ridden cable cars near Bolzano in the past, and it's always lovely, but during our December trip we were treated to an incredibly crisp, clear day paired with views of the lingering fall foliage, and it was a stupendous sight.
Hanging with friends in New York. We always have so much fun in New York: not only is the city itself delightful, but our visits there mean that we get to see some of our closest friends.
This trip included basically zero sightseeing (we didn't even make it to Rockefeller Center is see the tree), but we did spend lots of late nights catching up, see a show on Broadway (Waitress–highly recommend it!), and eat our weight in Indian food.
Spending Christmas with family. I hadn't spent Christmas with my mom in a couple of years, and with my Grammy in a couple of decades, and it was wonderful to finally spend another holiday season in North Carolina!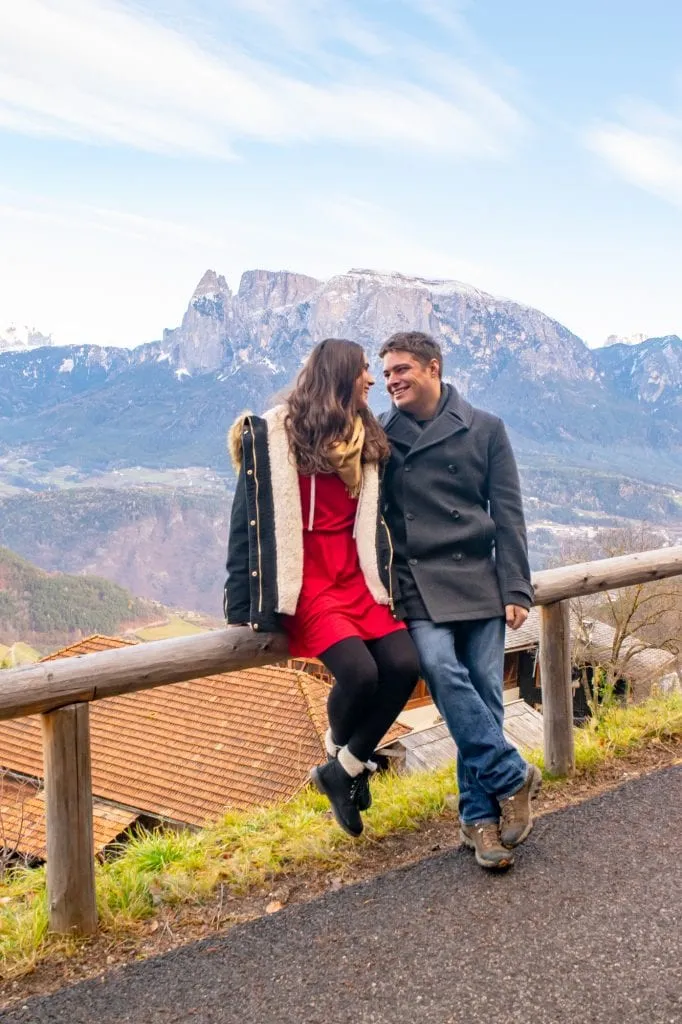 Challenges of December 2018
Tiring ourselves out by traveling so fast. We knew it was coming as soon as we booked our Christmas market trip through Austria, Czechia, and Italy: so many destinations in such a short amount of time was absolutely going to exhaust us, and almost certainly leave less time for work than we would like.
Well, no surprise there–it happened, and by the time we got back to Rome, we didn't feel like doing anything except eating pasta, catching up on work, and resting.
Featured Travel Product of the Month
It's that time of year again: our posts for warm weather destinations like Latin America, including packing lists, are being read like crazy!

If you're planning a trip to escape the cold to somewhere without drinkable tap water, be sure to bring a Steripen along for the ride. You'll save money, put less plastic into the environment, and have less hassle to contend with (trust me, it's not fun to constantly be watching your bottled water supply).
We've used our Steripen in about a dozen countries, and never gotten sick from the water to date.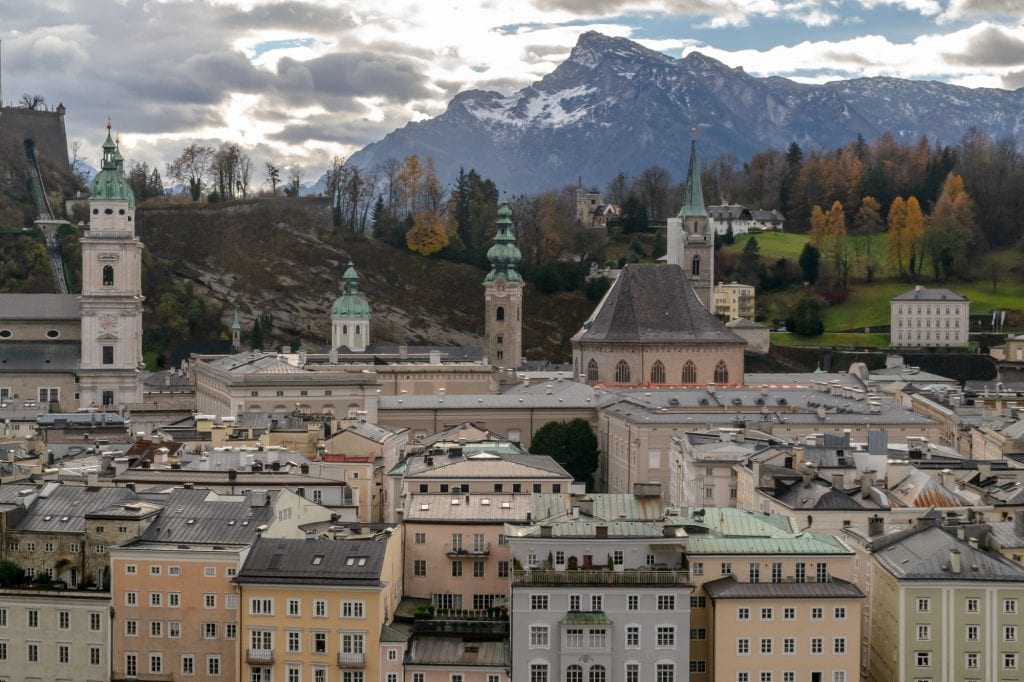 Featured Travel Book of the Month
Ever dreamed of living on a sailboat? Of visiting remote atolls in the Pacific? Of seeing nothing but turquoise water in all directions?
If so, reading Love With a Chance of Drowning will have you quivering to go sailing! The story of a couple–one experienced sailor, one non-experienced sailor who's terrified of the ocean–sailing across the Pacific Ocean is bound to ignite a yearning for adventure in anyone who loves the water.
Most Popular Instagram Photo
This photo from our trip to Malta in 2017 was popular on Instagram this month–apparently, I'm not the only one who starts craving warm weather again immediately after holiday festivities are over!
December 2018 Posts
Each December, I write two posts rounding up our year in addition to our usual content.
I had lots of fun putting together this year's posts:
We Have to Go Back: Our Favorite New Destinations of 2018 — We were surprised by some of our favorite new destinations this year (Alsace), and not at all surprised by others (South Africa).
Travel Stories of 2018: Our Year in 12 Vignettes — It's always the moments that stick out the most: from our silliest travel mistake to awe-inspiring experiences, these are the memories we're quickest to recall when we think of our travels in 2018.
I also wrote our usual travel posts this month, most of them centered on our time in Central Europe!
Budapest or Vienna: Which City is Right for You? — Despite their close proximity, Budapest and Vienna are two very different cities.
How to Travel from Vienna to Český Krumlov By Train — It requires a few steps, but this train journey is easy to complete… and includes some beautiful views along the way.
Salzburg in Winter: A Massively Detailed Guide — Salzburg was an absolute delight! Here's all our advice for planning a winter trip to the city.
What Does a Trip to Italy Cost (On Any Budget)? — There are as many budgets as there are travelers, but this guide is intended to give a ballpark estimate of daily expenses in Italy–plus some tips on how to keep costs down.
How to Plan a Festive Austria Christmas Market Trip — Austria's Christmas markets are incredibly festive, full of delicious food, beautiful crafts and decor, and gobs of holiday cheer. You can't ask for a better trip to take in December (or even late November).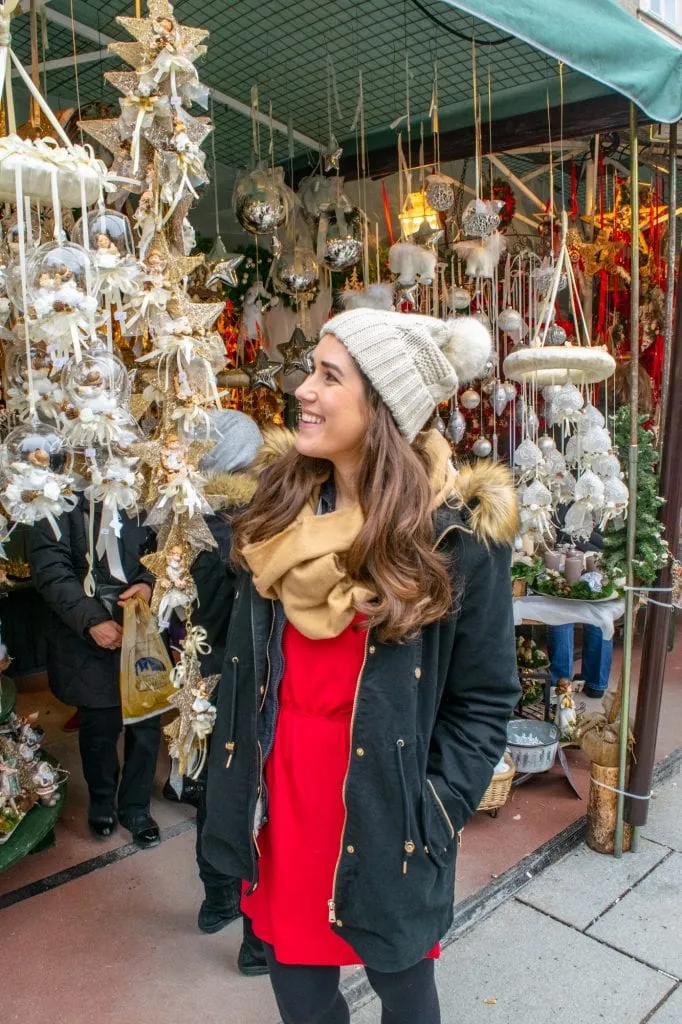 What's Next
January will be a quiet month for us: we'll be splitting our time between North Carolina, Oklahoma (if we're really focused, maybe spending a weekend in Oklahoma City doing some sightseeing, rather than just hanging out in the suburbs the whole time!), and Texas, and our trips will be mostly about family rather than sightseeing.
When we're not enjoying family time, we'll be working. We have so many projects planned and new ideas that we want to implement on the blog this year, some very obvious (like adding pages and making the site easier to navigate), and some basically invisible (like backend work to make the site run more smoothly).
In other words, we'll probably be quite silent on the social media front this month, which will be a nice change of pace before flying back to Europe in February!