February was a fast-paced month: several destinations, several changed plans, several exciting adventures, and one relationship milestone.
Even though February is the shortest month of the year, it sure didn't feel like it to us! After focusing on traveling at slower speeds in Europe this fall and then spending a leisurely holiday season with family in the USA, I'm not going to lie: hitting as many destinations in Colombia as we did during February kind of kicked our butts a bit.
But that's okay–Colombia was amazing, and it was totally worth it.
Where We've Been:
Minca, Santa Marta, Medellin, Salento & Guatape, Colombia
Miami, Florida
Raleigh, North Carolina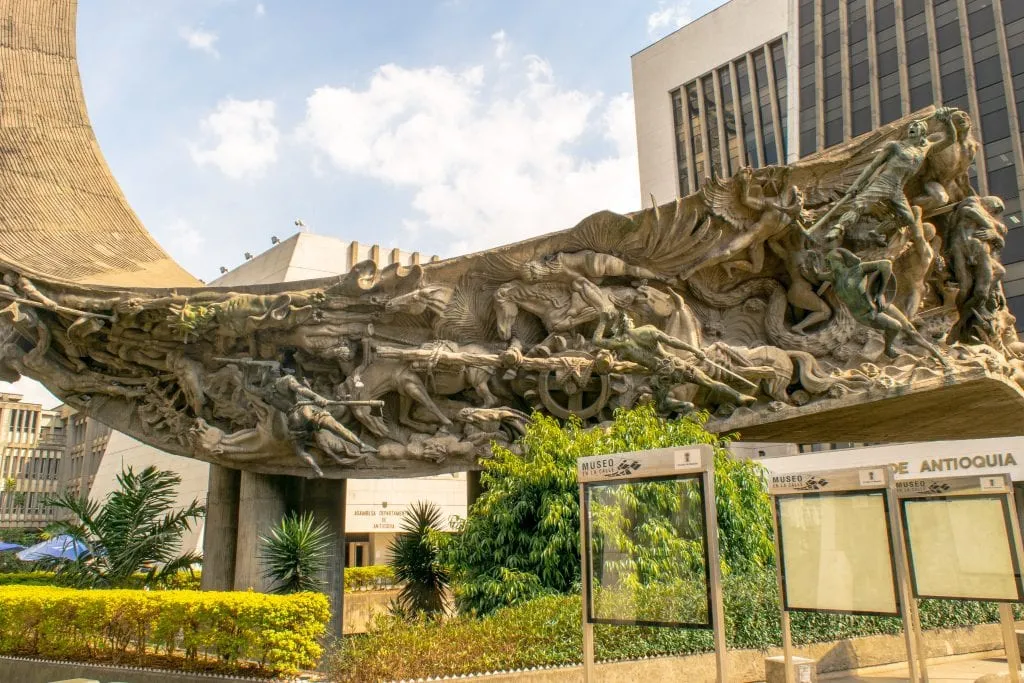 Highlights of February 2018:
Celebrating 10 years of being a couple. Jeremy and I celebrated a relationship milestone at the end of February: we've officially been "together" for a decade! We don't typically celebrate our dating anniversary anymore outside of a "hey, that's today!" kind of thing, but a decade is kind of a big deal at our ages.
We'll do something special to celebrate later in March, but for now, we loved taking the chance to reflect on 10 years of amazing memories.
Everything in Salento. From hiking in the Cocora Valley to our romantic Valentine's Day horseback ride out to a waterfall to playing tejo, everything about our time in Salento (except for the inevitable afternoon downpours) conspired to make it one of our favorite destinations in Colombia.
Learning about exotic fruits in Medellin. Our Medellin fruit tour was fun on several levels: first because we got to try all kinds of fruits we had never heard of (including FOUR different kinds of passion fruit), and second because it made us realize, yet again, how important food is becoming in our travels.
It's funny–neither of were big foodies growing up, but we sure are now! We've slowly been including more food experiences on our travels and our blog, and I don't expect that to slow down in the months to come.
Getting to hang out with my Grammy in Raleigh. As amazing as traveling is, one of the biggest benefits of our location independent lifestyle actually has nothing to do with exotic destinations–it has to do with controlling our time.
It felt so good to be able to book tickets to visit my Grammy without being concerned about asking off work, balancing vacation days, weighing the price of visiting family over the price of having time to visit a new country this year… when you're location independent, all of that melts away.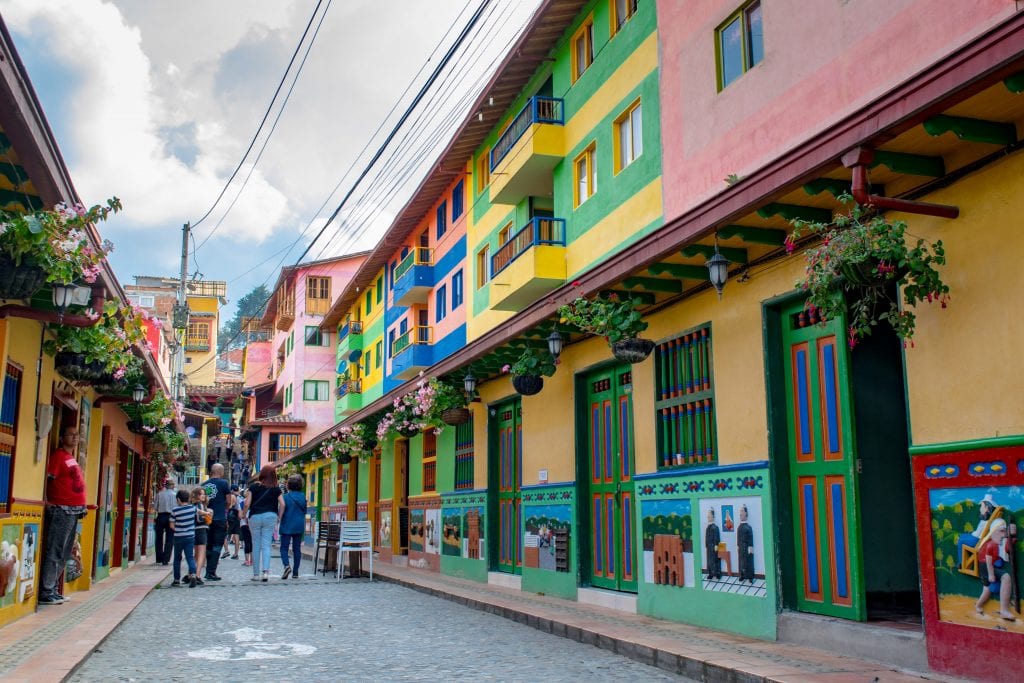 Challenges of February 2018:
Getting incredibly sick in Minca. We don't get sick very often on the road, and despite all of the food we try, we rarely have digestive issues. There are two notable exceptions to that for me (Jeremy has a stomach of steel): I got sick in Palenque, Mexico in 2016, and then again in Minca, Colombia.
It was highly unpleasant. I'll spare you the details, but it was roughly three days of my body violently expelling anything I tried to put into it, and another three days after that of feeling exhausted, achy, and barely human.
Deciding not to continue traveling in South America right now. This was not an easy decision.
We flew to Cartagena in January with the intention of seeing 3-4 countries (Colombia, Ecuador, Peru, and possibly Bolivia) over the course of a few months and leaving the continent in late April.
It only took us a few all-day bus rides in Colombia, though, to decide that that wasn't going to work for us.
As it turns out, there is precious little that we consider being worth 20-hour bus rides… and backpacking through South America means dealing with many of those.
As much as we want to see the rest of South America eventually, the long bus rides coupled with the less-than-reliable wifi (making it harder to work, especially for Jeremy, who regularly uses video chat) and the fact that Colombia felt, in some ways, like backpacking Central America all over again, made our decision clear: we weren't going to finish our original South America route right now.
Featured Travel Product of the Month:
We are often asked how we take photos of the two of us together that aren't close-up selfies… this is it.
These remotes are incredibly inexpensive and easy to use with our camera (we have the Nikon-paired one, though Amazon also makes one for Canon cameras
)–if you look closely, you can often spot where Jeremy is holding it in our photos together!
Recommended Travel Book of the Month:
As part of my new goal to incorporate more of my obsessive love of books into the blog, we're adding a travel book recommendation to our monthly reviews.
These will mostly be books focused on the act of traveling itself, but may also occasionally include books that simply exhibit a vivid sense of place–the type of books that inspire you to immediately start browsing for plane tickets to a particular destination!

On the eve of their planned one-year RTW trip, Kim and her husband are given $1,000 by close friends with very clear instructions: while you're traveling, give this money away.
Don't overthink it, don't worry about it, don't even feel like you need to tell us who you gave it to and why–simply hand it out as you see fit on the road.
I loved this book, not only for the couple's interesting story and inspiring travels (and for reminding me, once again, how badly I want to see Nepal), but also for the interesting conversations it presents surrounding generosity, from the perspective of both giving and receiving.
Most Popular Instagram Photo:
It's no surprise to me that Tayrona National Park is popular on Instagram–Cabo San Juan beach is ridiculously beautiful!
February 2018 Posts:
Costa Rica vs Nicaragua: Which One Should You Visit? — Trying to decide between visiting popular Costa Rica or offbeat Nicaragua this year? Here's our guide to help you decide!
Pozo Azul & Marinka Falls: Chasing Waterfalls in Minca, Colombia — You could never tell from the top photo on this post that I would be horribly ill in just a few more hours! We loved our time spent with the waterfalls of Minca–it was a great change of pace from the hot beaches of Cartagena and Tayrona National Park.
What to Pack for Colombia: The Ultimate Colombia Packing List — After a little more than a month in the country, here's what we suggest bringing on a trip to Colombia!
NOLA for Bookworms: Best Books About New Orleans & Coolest Bookstores — When we planned a self-led bookstore walking tour in New Orleans, I never anticipated turning it into a blog post!
Once we finished, though, I couldn't resist sharing all the beautiful bookstores we found, along with my suggested New Orleans reading list.
10 Things We've Learned About Love as a Full-Time Travel Couple — In honor of spending 10 incredible years together, we put together this list of 10 things we have learned about love and our relationship during our full-time travels!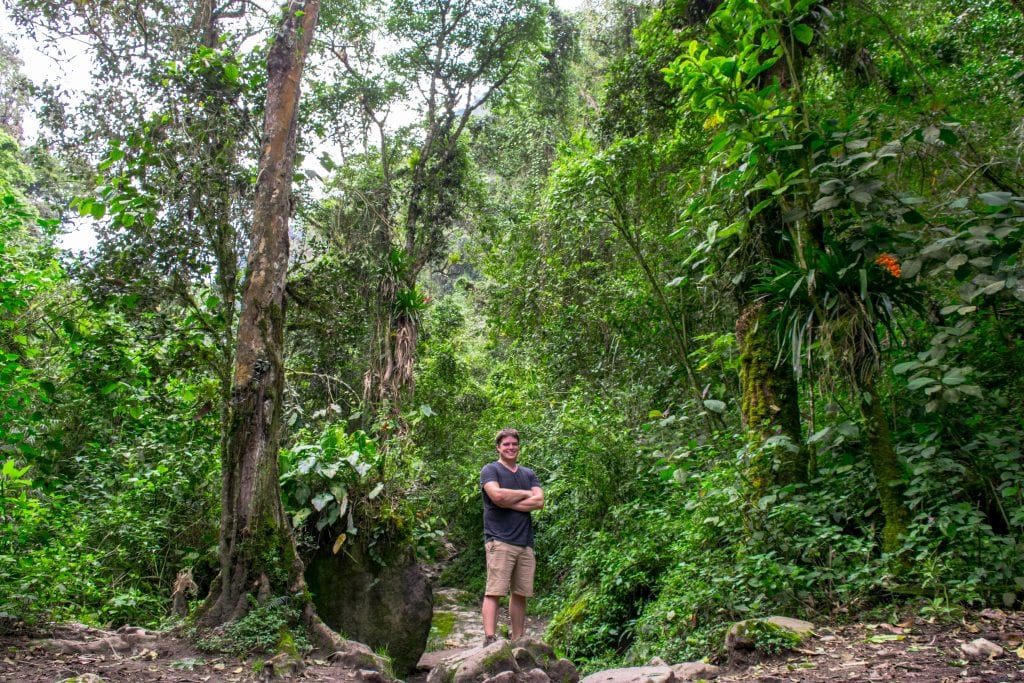 What's Next:
Europe, we just can't stay away from you!
After deciding to leave South America earlier than planned, it was pretty obvious where we would end up: Europe, the continent that we have never been ready to leave, no matter how long we stay.
I don't know how long we'll be there, but we expect it to be quite a while (excluding potential side trips to the surrounding regions, of course). Not only are there literally dozens of countries in Europe that we're still dying to see for the first time, we also can't wait to explore many of the ones we have visited more in-depth.
Given our track record with continuing to be as fickle as ever when it comes to travel plans, I'll keep the bulk of our not-yet-finalized plans to ourselves… but we do have tickets booked to Paris, with a short 3-day layover in Lisbon built in, so barring something incredibly unpredictable, we will be hitting up those cities in just two weeks!
In the meantime, we're going to be spending our time hanging out on the coast of North Carolina with my mom and her three adorable dogs: we are so excited to have time to hang out with her, have dogs to love on again, to enjoy the beaches of my childhood (even if it's not swimming weather), and to catch up on work after some very fast-paced travel in Colombia.