I have a confession to make: I did not expect to fall in love with Madrid. While I knew it must be awesome in its way, the main reasons we ended up here were a combination of 1) it was a logical stop when trying to plan a first destination between San Antonio and Italy, where we needed to arrive at a certain time to meet my family, and 2) Jeremy's always dying for an excuse to speak Spanish.
Oddly, while I didn't expect to fall in love with Madrid, it was one of the first cities that got me wanderlusting after Europe as a child: one of my best friends is half Spanish by birth, and her father took her to Madrid for a few visits in childhood. In my middle school days, photos of her in front of Madrid's landmarks were some of my first glimpses into a world that seemed so far away at the time.
Grown-up Kate, though, thought that pulling up Madrid's highlights on the internet didn't yield results quite as fascinating as other European cities.
Turns out, awkward, wanderlusting, middle school Kate: 1. Grown-up Kate: 0. Madrid is fantastic.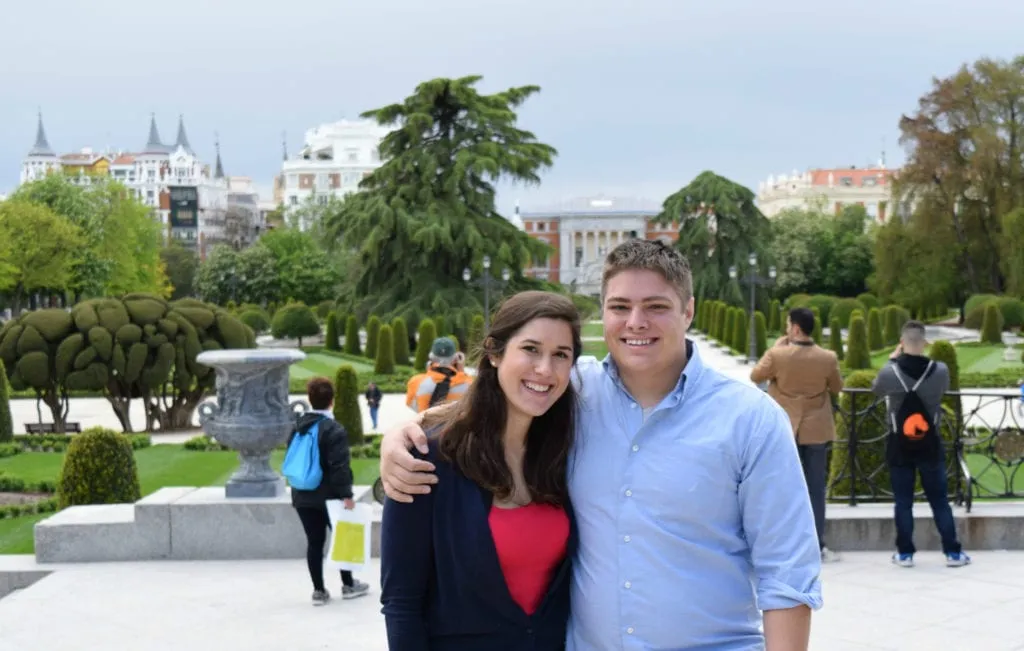 It's so fantastic, in fact, that as I sit here on my final night in the city, listening to the sounds of Plaza del Sol coming in through the window of our Airbnb, I'm desperately wishing we had a few more days here (and then 50 more in Spain overall after that).
The real beauty of Madrid, for me, ended up lying not in a list of monuments and world-class museums (in fact, we saw relatively few of those considering the time we spent here), but in the hustle and bustle of the city itself. There's a vibrant energy here that is just addicting.
I don't think I could ever live in Madrid–I'm not nearly enough of a city girl for that–but I would definitely like to spend a couple of weeks soaking up all of the fun (and food!) here. Jeremy, of course, is happy as a clam jabbering away in Spanish and could stay forever–he loves it even more than I do.
It's impossible to narrow Madrid down to one post, but I'll start with three of our favorite experiences (that belong on any Madrid itinerary): the tapas, the churros con chocolate, and the open air market.
The Tapas: Mercado San Miguel
There is no shortage of delicious food in Madrid, but we found ourselves overwhelmed: how do we know which places are good? How do we know what will be tasty and what to order?
We worked around this problem by hitting up the much-recommended and gorgeous Mercado San Miguel. Open daily, just steps away from Plaza Mayor and a short walk away from our Airbnb, I am so glad that we saved this place for our last day… otherwise, we probably would have eaten there daily.
Mercado San Miguel is home to dozens of different vendors selling everything from tapas to drinks to fresh fruit, but the emphasis is on tapas and other prepared foods that you eat in the marketplace. Since everything is right in front of you, you just walk around, see what looks good, and go from there.
I'm told that it's a little more expensive than other Madrid food markets, but my taste buds weren't complaining: Jeremy and I stopped at 4 different vendors, trying several different kinds of tapas and stuffing ourselves silly before topping off the whole affair with a sangria and an apple tart bigger than my fist. We were so full, but it was absolutely worth it–and at 17,25 Euros total, not a bad price for what we deemed a brunch.
Next time we visit, we would definitely consider taking a food tour in Madrid–Spanish cuisine is just our style!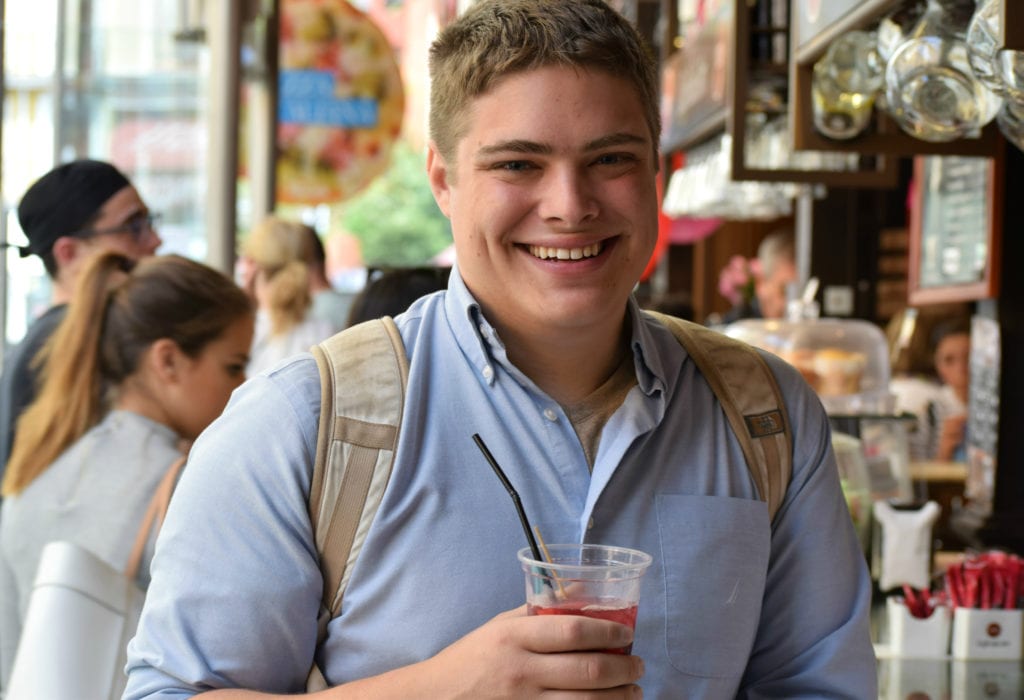 The Churros Con Chocolate: Los Artesanos 1902 & Chocolatería San Ginés
Let me just say: it's a really good thing that we don't live closer to anywhere that sells churros con chocolate because we would gain 50 pounds each. They were so good that we ate them twice, and if we didn't have to be up at the crack of dawn for our flight to Italy tomorrow, we'd probably stop by again on our way out of town.
Spanish churros look just like the churros that I'm used to from the states, minus the cinnamon-sugar coating on the outside. They taste, to me, remarkably like funnel cake. The chocolate that they're served with is given to you in a mug–the consistency is somewhere in between hot chocolate and chocolate syrup that you'd put on an ice cream sundae, leaning more toward the second.
The purpose is to dip your piping hot, deep-fried pastry into the velvety, rich chocolate and chow down… and then, to drink the rest of this chocolate syrup that is way too thick to be a drink by normal standards. This is, easily, one of the best things to do in Madrid. I read that some places will give you hot milk to cut the chocolate with if you like, but we didn't see anyone doing so at either of our locations.
We tried Los Artesanos 1902 first, purely because we passed by and it looked tasty. We hadn't yet looked up what to do with the chocolate, so after I finished my churros, I found myself awkwardly eating the chocolate with a spoon, not wanting to let such tastiness go to waste, but also not quite ready to believe that it was intended for me to drink the stuff.
As we learned later, Chocolatería San Ginés is the more famous of the two (and no more than a quarter of a mile away from Los Artesanos 1902), and "the place" to eat chocolate con churros in Madrid, at least for us tourists. According to one of our tour guides, it's also a popular spot to eat after midnight on New Year's.
They were delicious, and the same price as those at Los Artesanos 1902 (4,00 Euros a serving), but it was also insanely hectic there and their chocolate was slightly thinner than Los Artesanos 1902–if I was picking one to visit again,, it would be Los Artesanos 1902. But, to be fair, when picked between fried pastry and chocolate or fried pastry and chocolate, there's no such thing as a bad choice.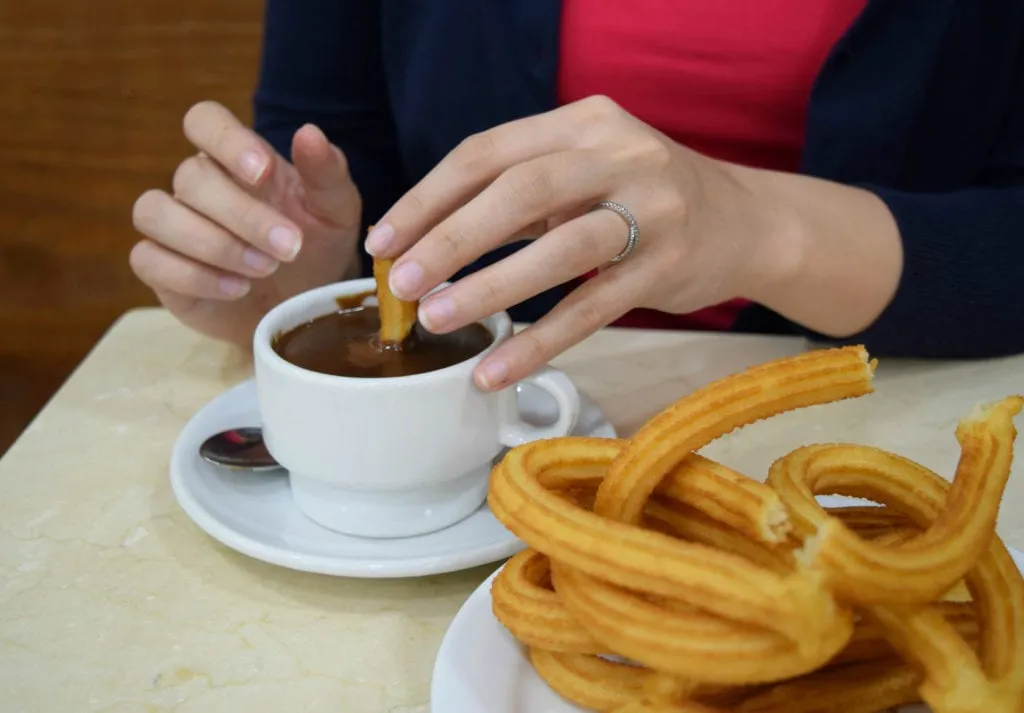 The Open Air Market: El Rastro
On Sundays from 10:00am to 3:00pm, a peculiar thing happens in Madrid: over 2300 stalls are set up in a giant open-air market downtown… and none of the stalls serve food. In a city that I basically ate my way through, this was a novelty.
El Rastro is a flea market that sells… well, it looked like everything but food, but there was an emphasis on eclectic clothes and accessories. There were also pots and pans, art, old-fashioned metal toys, records and phone cases.
The area was packed: it was not uncommon to have 2-3 people touching you at a time, there were character re-enactors all over the place (not unusual for Madrid from what we saw, but they definitely added a certain flavor: Edward Scissorhands reached out and chopped at my hair), and live music playing. It was hectic in the best way, perfect for people-watching, and an absolute blast to wander through.
It was a place that you can't help but feel happy and energetic. I left with two pairs of harem pants that I am quite excited to wear in Morocco next month!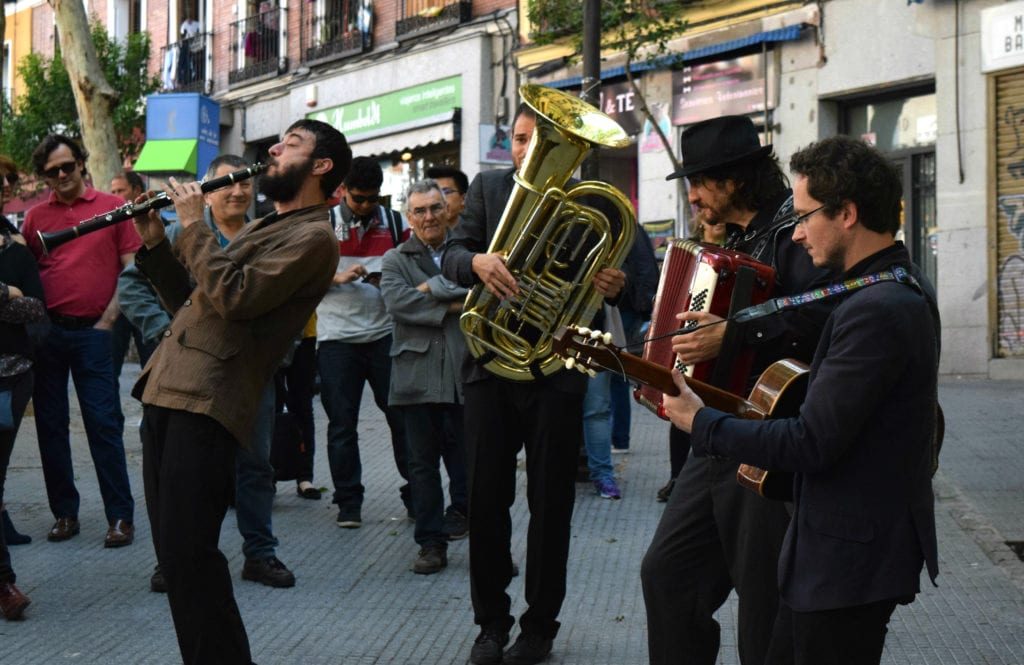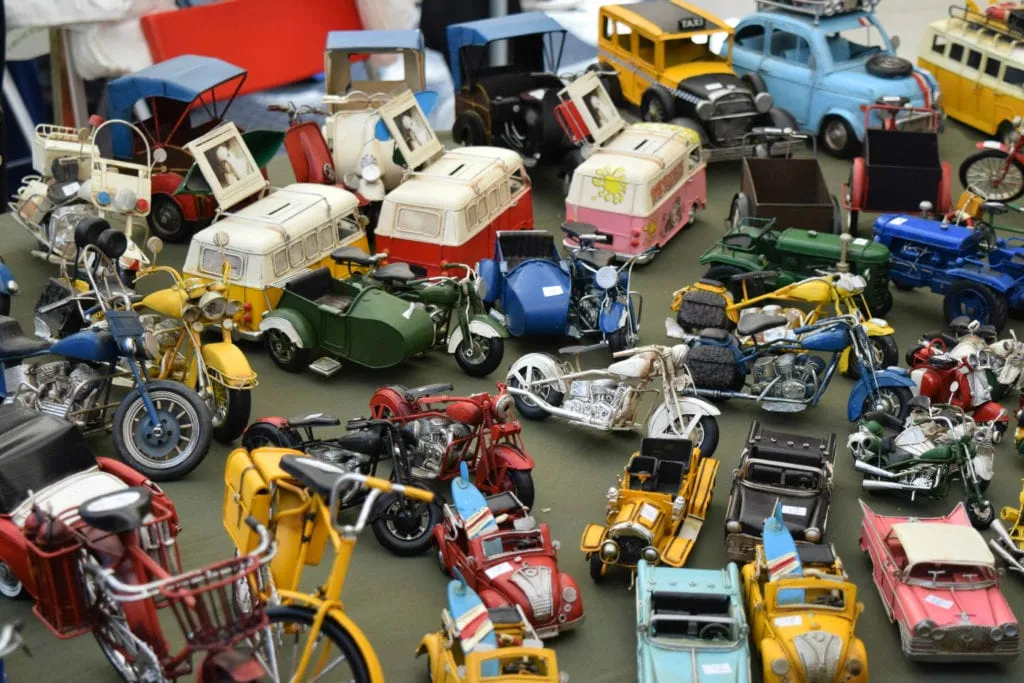 Though unexpected, we adored our time in Madrid–and we're not even a little bit sad that we left so many things undone in Madrid that we fully plan to go back, and eventually maybe even visit Madrid in winter (I have a slight suspicion that churros and chocolate will taste even better when it's cold outside).