Updated December 2017.
Booking a trip is always a complete whirlwind of activity, choices, and constantly making decisions that you're not 100% certain about.
While we've adapted to this during the course of our full-time travels, I'll never forget how indecisive I was the first time my finger hovered over the "book" button for our very first trip to Paris (also our very first trip to Europe), or when booking our honeymoon to The Bahamas (the first time we ever left the USA).
The best way I've found to counteract those nerves? Knowing where to start, what to look for, and where to dive in.
To help with that, we've put together this list of travel resources–some that we use personally, some that we've stopped using, and some that we're just familiar with.
Take a deep breath: it's time to start planning.
Getting There & Around:
Planes:
Flight Search Engines:
Our trip planning always begins with transportation: before booking lodging or committing to excursions, we always, always commit to actually going.
This is where we always begin our flight search. Google searches the various booking sites for you and pulls up all available flights from almost every carrier–including discount carriers. From there, we tend to book with the best-priced carrier directly.
We used Expedia as our go-to flight search engine for years and never had any problems. After a few too many horror stories about issues booking through third-party carriers, we stopped using them in favor of booking directly with the companies, but I wouldn't hesitate to recommend Expedia to someone comfortable with the risk.
Scott tracks flight deals (particularly round-trip international tickets beginning and ending in the United States) and then emails them out to subscribers. We've seen some amazing deals this way. We use the free service, though there is a premium option as well if you're looking to track flights very closely.
Scott tracks flight deals (particularly round-trip international tickets beginning and ending in the United States) and then emails them out to subscribers. We've seen some amazing deals this way. We use the free service, though there is a premium option as well if you're looking to track flights very closely.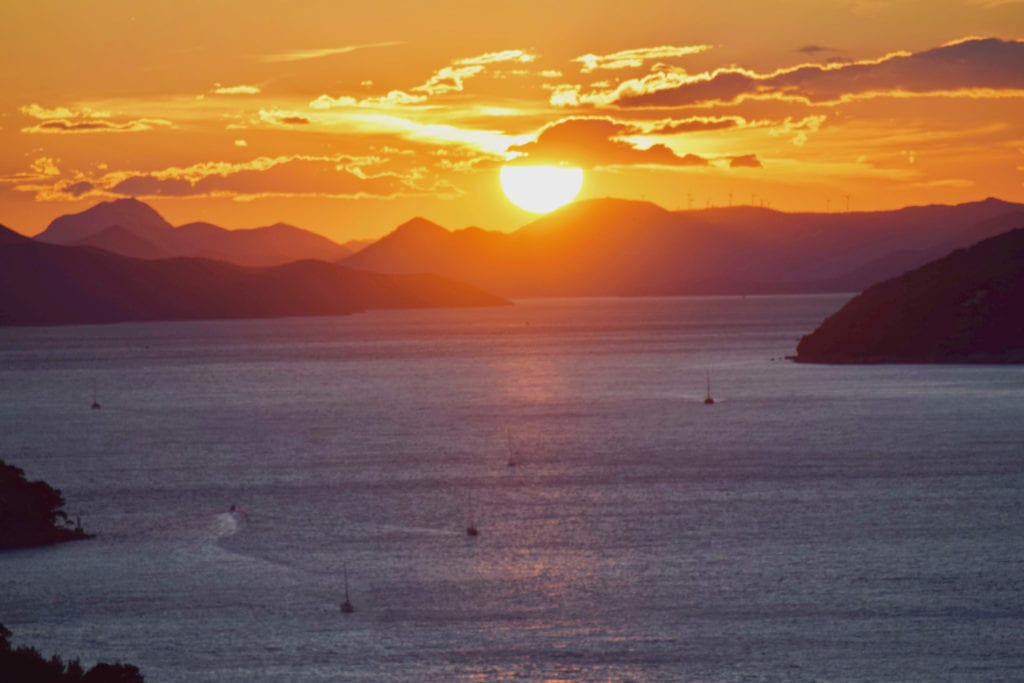 While we aren't as familiar with them, Skyscanner
, Priceline,
Orbitz, Kayak, and Momondo are also popular search engines used for flights.
Keep in mind that when booking through any third party carrier, the customer service you receive from an airline in the event of something going wrong will likely be diminished from what you receive if you book directly.
Low-Cost Airline Carriers:
Europe:
You either love them or hate them, but we love them: in our opinion, Ryanair offers one of the most competitive ways to get around Europe (and a few other surrounding countries). They're efficient and cheap, the planes feel clean and safe, and we've always had great experiences with them–just please, please make sure that you read the fine print and bring your printed boarding pass to the gate!
One of the first companies to bring transcontinental bargain flights to the United States. We have had great experiences with them, though their site isn't incredibly user-friendly.
We haven't found their prices in Europe to be as competitive as Ryanair's, but they have started offering transcontinental flights from the United States to Europe as well.
While not as inexpensive as Ryanair, Pegasus Air is a Turkish bargain airline, and therefore flies to parts of Turkey/Greece/Eastern Europe that Ryanair doesn't reach.
Budget airline, primarily in Europe. We haven't found their prices competitive enough to use yet, but it's always worth checking.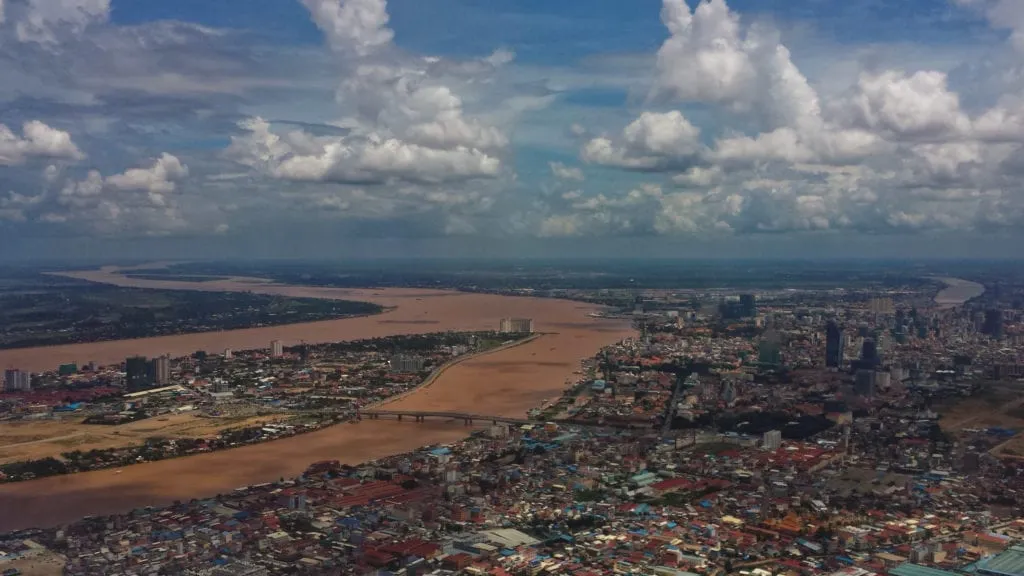 United States:
Not technically a budget carrier, but I love flying Southwest in the USA, and now into some parts of Latin America.
We've found their prices to be comparable to other airlines, but once you add in the fact that bags are included in Southwest's price and that by booking directly through them you are able to change your flight with no cost (even their cheaper tickets!), Southwest becomes the clear winner.
Southwest is protective of their flights–you won't find them listed on any search engine, including Google Flights. Be sure to check their website directly.
Alaska Air
Budget carrier on with a focus on the northwest United States.
Budget carrier in the United States.
Budget carrier with a focus on the United States.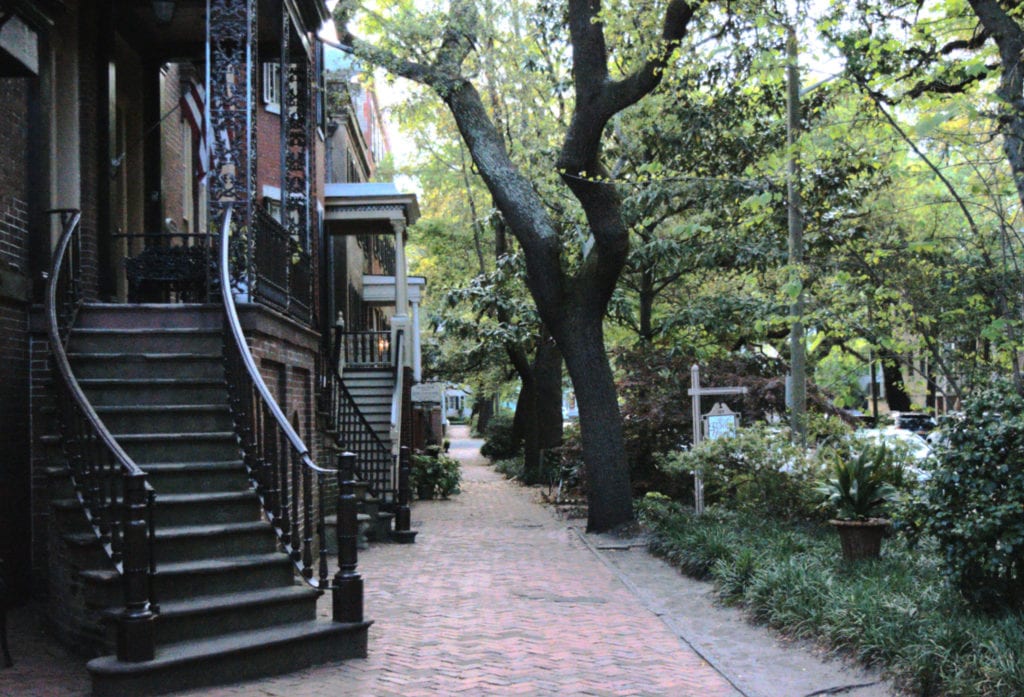 Asia:
Budget carrier in Asia. We used Air Asia on several flights in Southeast Asia and never had any issues.
Budget carrier in Asia.
Trains:
A popular train pass company in Europe. We have never found train passes to be worth the price tag as compared to buying tickets a la carte as we need them, especially since planes and buses often offer better deals than trains.
However, exploring Europe by train is sometimes the cornerstone of a trip, so if that's your goal, a pass may be in your best interest. Be sure to check the fine print for blackout dates, class availability, and other odds and ends.
The United State's train system is not nearly as extensive or popular as Europe's, but you can buy both single tickets and multi-destination tickets on it. We expect to use Amtrak for the first time this summer and are looking forward to forming our own opinions.
Buses:
Typically, buses aren't something we book in advance, and we buy on location with whatever the local company is. There are a couple of exceptions to that, though.
This German bus company services lots of routes to major travel destinations in Europe, often for significantly less than train or air travel between the same two cities.
This company was our go-to transportation traveling through Mexico, and we couldn't have been happier with them. The service-to-price ration is wonderful, and they travel just about anywhere you could want to go within Mexico.
Cars:
We don't rent cars often, but when we do, we go with small, inexpensive cars that we can find at the lowest price.
All are major rental car agencies in the USA that also have an international presence. We have rented from all of them and would not hesitate to use any of them again.
Global rental car agency that we have frequently found competitive prices with while in Europe.
Controversies aside, in some parts of the world, Uber is incredibly useful to have. We were particularly happy to have it in Mexico City, where Uber is considered safer and more economical than traditional taxis.
Car-sharing service around the world.
Though we haven't had a chance to use it yet, Blablacar is gaining popularity among travelers, particularly in Europe. This is a long-distance ridesharing service: think Airbnb for transportation.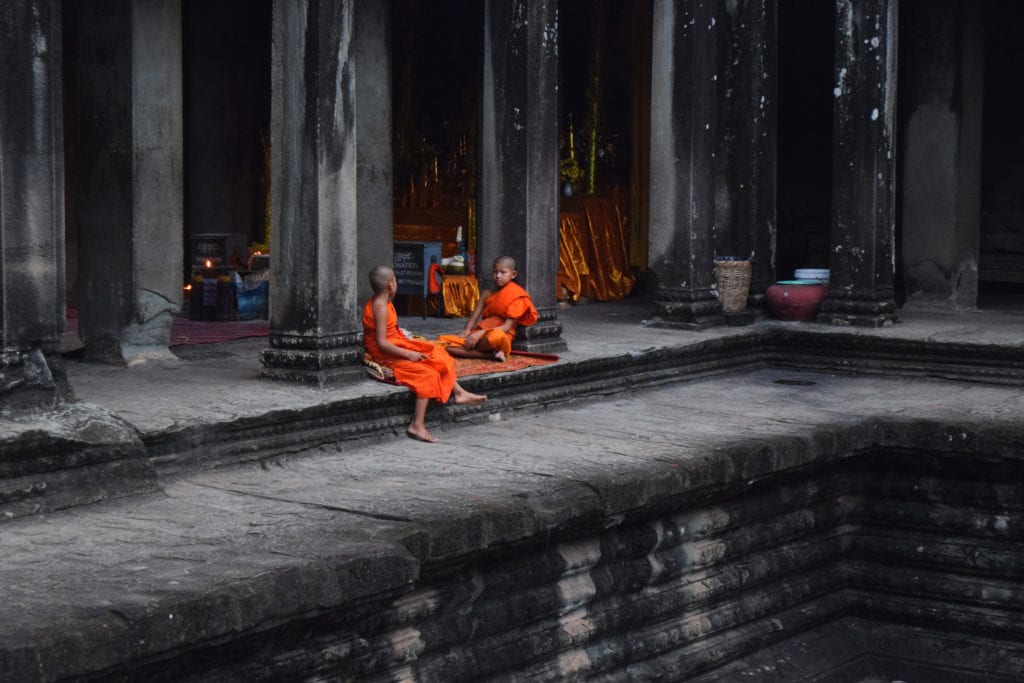 When renting a car anywhere in the world, remember to pay close attention to the insurance situation. Your car insurance in your home country may or may not cover the rental abroad, that coverage may or may not be limited, and your travel insurance policy and the credit card you used to book the rental also may or may not offer coverage.
Bottom line: read the fine print and know exactly how much risk you are taking on when renting a car.
Finding Where to Stay:
Airbnb is almost always our first stop when choosing lodging, and we've consistently found great places to stay through it. After dozens of Airbnb stays, we've only had one negative experience, and even that was pretty mild (the promised wifi didn't work). If you haven't tried Airbnb before, sign up with our link to receive a discount on your first stay!

If Airbnb is a bust or we want to stay in a hostel/hotel/guesthouse, booking.com is our next stop. We love the sheer number of reviews that the properties usually have, and they tend to be fairly accurate. We've also had great experiences with their customer service, which is a plus.
If the first two don't work out, Hostelworld is our next step. Typically, we've found Hostelworld most useful in Europe, though they have listings around the world. They don't tend to have as many reviews or properties as booking.com, and often the properties they do have are also listed on booking.com, so we don't use them often. We have occasionally found properties here that we didn't find elsewhere, though.
We used Agoda throughout Southeast Asia due to their numerous good reviews/word of mouth recommendations through the internet. We were very satisfied with them there, but once we left Southeast Asia we noticed an uptick in prices compared to booking.com and fewer listings. For now, we'll stick with using them in Asia only.
Though we've stayed in multiple VRBO properties, we've never actually booked one ourselves: my grandmother uses them regularly and we have stayed on family group trips in VRBO's several times. Similar in setup to Airbnb, VRBO is a peer-to-peer home rental service. I've observed that the homes there tend to be larger/more luxurious than those on Airbnb, catering to a different clientele–though there is some overlap of listings.
We've never tried Couchsurfing, but it remains a popular way to find lodging abroad. Supply has dwindled in recent years as the number of "takers" (people wanting a free place to stay, perhaps without socializing with the host as would be considered typical while couchsurfing), has begun to outnumber the "givers" (people wanting to open their homes).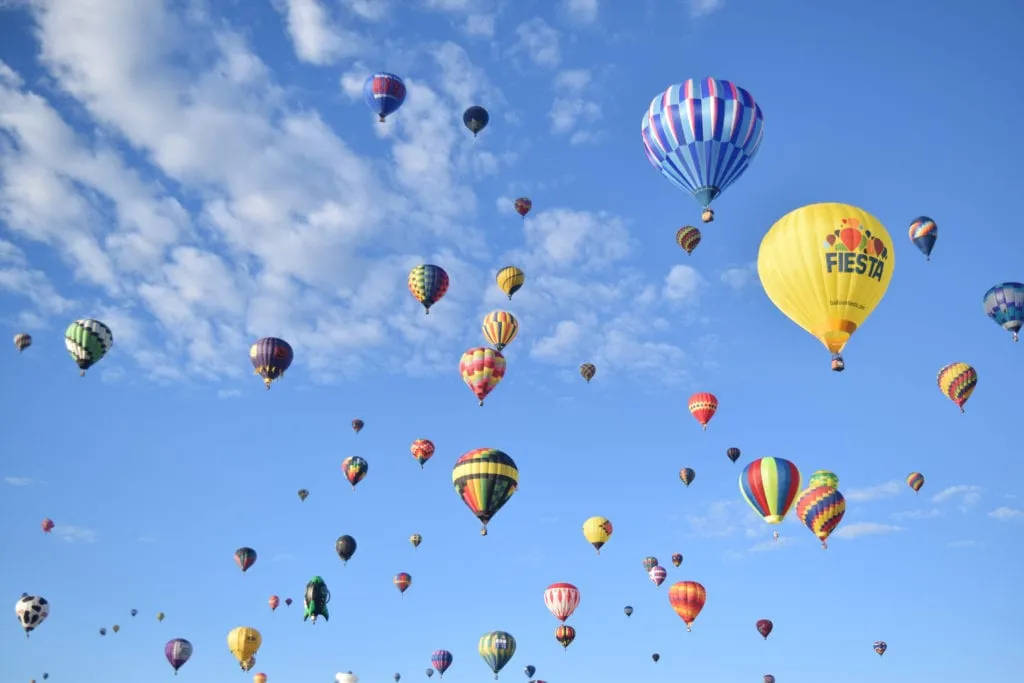 Though we don't have as much experience with booking lodging through them, H
otels.com, Priceline
, and Expedia
are also popular ways of finding hotels.
Finding Things to Do:
Searching for Attractions:
A great jumping off point to learn the basics about a destination and start planning a tentative route and budget.
We don't book tours through Trip Advisor (they're usually insanely overpriced), but we do use Trip Advisor to scan the top attractions in any area, to get a general picture of what highlights we can expect.
Rather than social media, we consider Pinterest to be a great search engine. We often find engaging blog posts about our destinations on Pinterest that are from blogs too small to dominate the Google search rankings.
Who would skip this step?
While we tend to rely more on the internet than paperbacks these days, there's still something incredibly fun about having a guidebook to flip through. If you have a home to bring the books back to and like using them as a souvenir of sorts, it may be worth it to pick up a guidebook for a trip that requires a lot of planning.
Tours and Excursions:
More often than not, we book our tours and excursions on the ground. However, the faster and more structured the trip is, the more likely we are to book in advance.
Get Your Guide offers competitively priced tours, day trips and excursions that in our experience are typically priced similarly to what you'll find on location. They're our first stop when looking for a Skip the Line tour for a popular attraction or day trip that we need to schedule in advance of arriving.
City Passes:
City passes are a good deal–sometimes. Our advice is to add up everything you plan to use the City Pass for and compare that cost to the pass itself–if you're breaking even or saving a little money, it's likely worth it.
One thing that we love about city passes is that they can encourage visits to lesser-known museums and attractions that are included in the price. These attractions are often interesting, but easy to overlook unless you've already "paid" for them.
City Passes are very popular in world-renowned destinations such as London, Rome, and New York
, but don't forget to check the tourism office in smaller destinations for their city cards–they can often be a complete bargain. Our city pass for Bolzano, Italy certainly wasn't advertised with the same intensity as the Paris Pass–but the Bolzano Pass ended up being a much better deal.
While you can purchase passes in advance, we've never been to a city that wasn't also selling them on site in a tourism office or nearby location.
Travel Insurance:
We use World Nomads during all of our extended travels. Though we've been lucky enough to never have to file a claim, we love the clarity of the website, the ease of purchasing online, and the clear explanations of coverage.
World Nomads is highly recommended among long-term travelers, and we consistently hear good things about their customer service from those who have to file a claim.
Staying in Touch:
Technology is a wonderful thing when it comes to travel–it's easier to stay in touch with home than ever before! Here are some of the most popular apps and tools to keep in touch on the road (other than email, phone calls, and social media, of course!).
These days, we tend to also buy a local SIM card in addition to using apps that connect to wifi so that we have internet access on the go when wifi isn't available. SIM cards and data are very affordable in most places worldwide, and having access to Google Maps alone during the day is invaluable.
One of the most popular ways to stay in touch on the road, this app offers low-cost video chat among other services.
Free texting app that works via wifi. Whatsapp is ubiquitous in many countries, and in addition to keeping in touch with loved ones on it, we've used Whatsapp many times to communicate with tour operators, taxis, Airbnb hosts, and more. It's one of the best travel apps around and definitely worth downloading!
Similar to Whatsapp, this app is extremely popular in China.
Less popular than Whatsapp and Skype, Viber offers another option for using your phone internationally.
Travel Gear:
Most of our travel gear, from our camera
to our money belt
and almost everything in between, was purchased on Amazon due to the competitive prices and convenient delivery.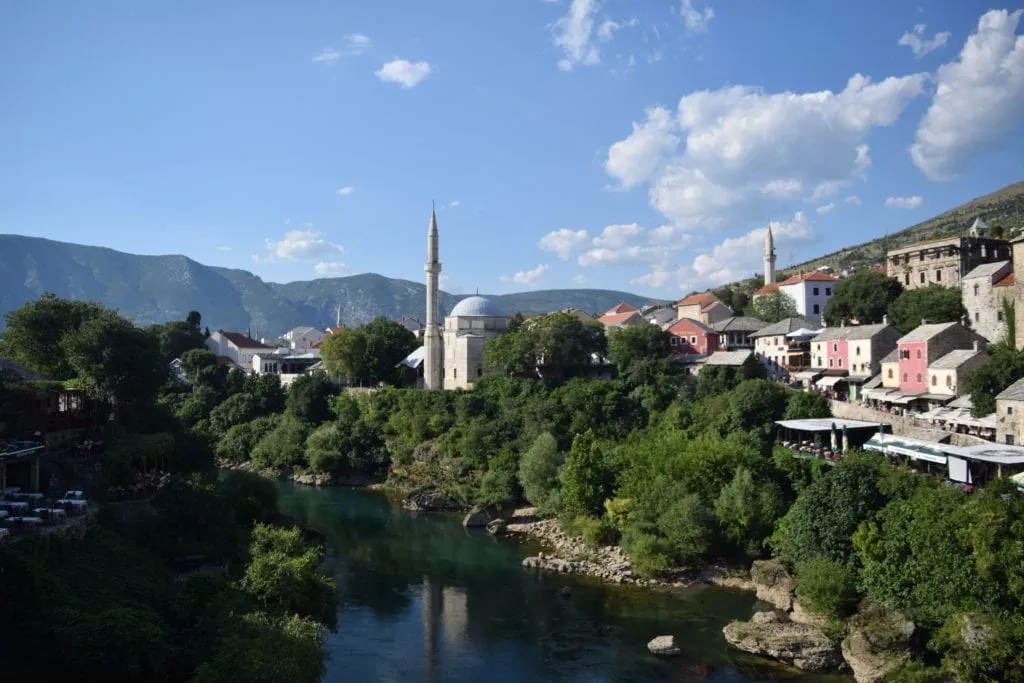 Do you have any go-to travel resources? Let us know in the comments, and we'll update anything we've missed!
Some links in this post are affiliate links. If you click through one of these links, we may earn a small commission at no extra cost to you. We are committed to only ever recommending products and services that we personally use and like.