If there's one thing that we have learned more than any other over the last 5+ years–more than how to adapt to foreign countries on the fly, more than how to haggle in markets, more than how to make the most of long haul flights–it's how to work while traveling.
From cramped private rooms in hostels in our backpacking days to charming coffee shops around the world, figuring out how to work and travel simultaneously was the most essential component to turning our intended round-the-world trip into a full-fledged travel lifestyle.
Here's a quick rundown of our story, along with our best tips for handling the logistics of working on the road.
Whether you want to mix up your life working remotely with a couple of weeks in a nearby cabin or are hoping to take off on a multi-country trip, here's our best advice for working while traveling.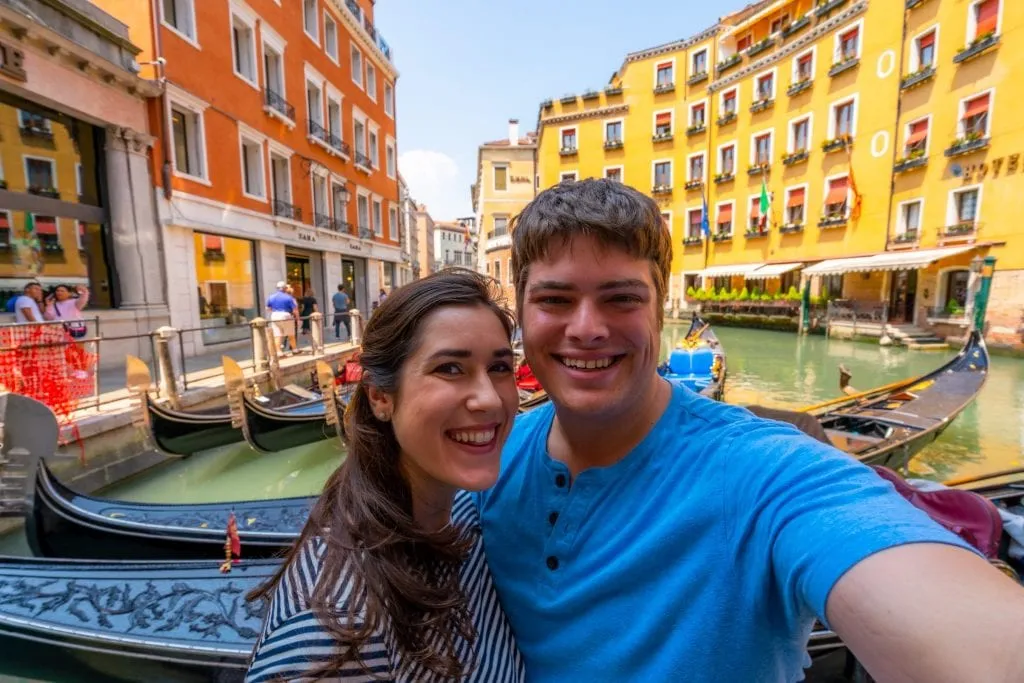 Some links in this post may be affiliate links. If you make a purchase through one of these links, we may earn a small commission at no extra cost to you. Please see our

disclosure policy

for more detail.
How We Work and Travel Successfully
Obviously, when we talk about working on the road, the question on everyone's mind long before we get to the details of time management, WiFi connections, and tax headaches, is how exactly we make money in the first place.
Here's the short version of the last 5+ of our lives: in our mid-20s, my husband Jeremy and I set off on a 6 month round the world trip.
We sold our house, a car, most of our belongings, saved money to travel, and set off with the goal of spending it down and then returning to our "normal" 9-5 lives.
By month 3, we knew that 6 months wasn't going to be nearly enough.
Instead, we sold our other car–our last remaining possession of value–and headed to Latin America for another nearly 6-month trip through Mexico and Central America.
We fell in love with destinations like Oaxaca, Chiapas, Volcano Acatenango (okay, that one is a serious love/hate thing), and San Juan del Sur, all while knowing that we were on a strict time limit: if we didn't figure out how to make money while traveling, normal life would come calling for us again by mid-2017.
Luckily, we managed to scrape by.
Jeremy leveraged his skills as a software developer to start freelancing, first on Upwork and quickly via word-of-mouth.
Meanwhile, I focused my energies on building the website you're reading right now.
There was one other detour–Jeremy worked full-time as a remote employee for a US-based company from May 2017 through the beginning of 2018–but with that exception, all of our income since 2016 has been earned via freelancing or through our own businesses.
Along the way, we've sat at our laptops in 40+ countries, typing away to earn money while traveling.
Today, our income comes solely from our websites, including this travel blog.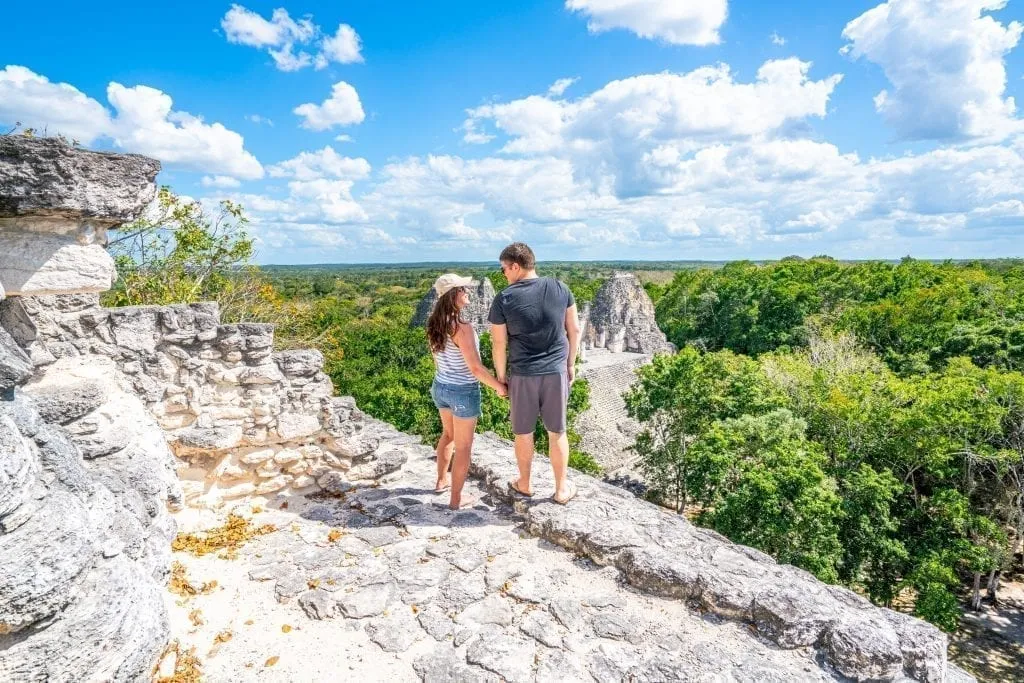 Our Best Logistics Tips for Working While Traveling
Looking for the logistics of how to work and travel from day to day?
Photos of laptops on beaches are pretty and all, but the behind-the-scenes of working on the road are quite a bit less glamorous.
Start and end your work with a routine.
Even if you don't "commute" to work in the traditional sense, it's still important to have a routine to start your workday.
This is a great way to get yourself in the right mindset to be productive and to separate your travel life from your work life.
Your routine can be as simple as brewing a cup of coffee before sitting at your desk or as long as a walk through town on your way to a co-working space–whatever works for you.
Don't neglect your physical health.
Unfortunately, days spent crouched behind a laptop followed by nights of restaurant food and drink are not a recipe for physical health!
Make a conscious effort to prioritize healthy eating and exercise, of course, but also aim to have an ergonomic workspace.
Working from bed in a cramped hostel is more likely to lead to back pain than success!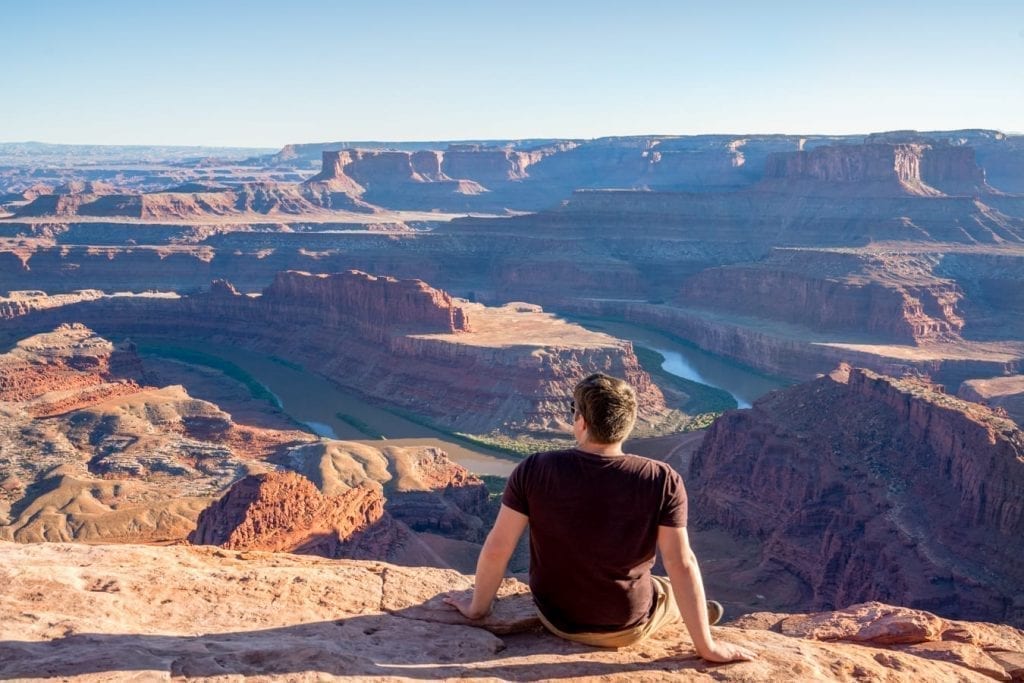 At least double the amount of time you hope to spend anywhere.
Want to spend 3 days in Paris or a week in Italy?
Go ahead and make that 6 days or 2 weeks–seriously.
Once you add in work while traveling, the amount of sightseeing you can do cuts down dramatically.
In general, the slower you travel, the less stressed you'll be.
Our most productive periods of combining work and travel have generally been when we spent a month or more in one place!
Don't travel on heavy work days.
Managing your internet connection, from buying and topping off SIM cards to checking to see if the apartment you've rented has strong enough internet, is a constant chore when you work and travel.
If you have meetings–especially video meetings–scheduled, don't move accommodations that day!
The chances of having internet problems are too high to bother with when someone else is counting on your work that day.
Know your physical needs for working while traveling.
Do you prefer coffee shops? Co-working spaces?
A decent desk or kitchen table to work from in an Airbnb?
Whatever your work preferences are, learn them and stick to them.
These preferences will help you decide everything from what neighborhoods to stay in while traveling to what your daily schedule will look like.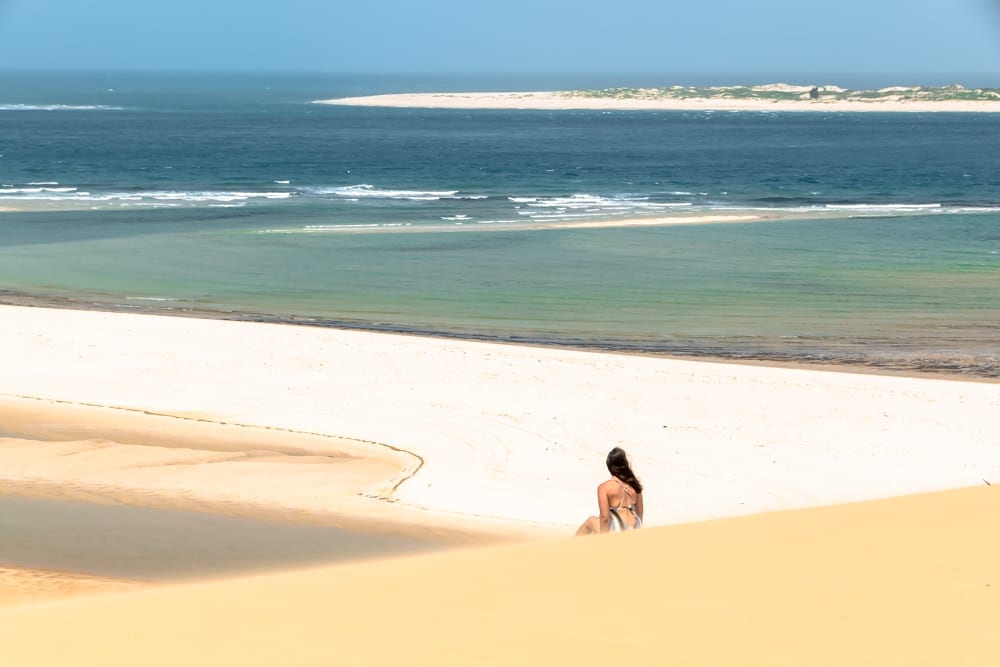 Learn your company's definition of "working remotely".
In the last couple of years, there has obviously been an absolute explosion in the number of people working remotely, and many of them may never go back to the office!
If that's you, first of all, congratulations.
But second, be sure to check with your company before planning to combine work and travel, especially if you hope to travel internationally.
Many traditional companies are not interested in the tax headaches that come with nomadic lifestyles and will turn you down flat.
Traveling domestically can be a bit more acceptable, but it depends where and how often.
The bottom line is that if you don't work for yourself, don't book a one-way plane ticket before talking to your company (and if you do work for yourself, have a chat with your accountant).
Spend money to make money (and stay sane).
When we first started to work and travel, we focused a lot on saving money (which was necessary, especially while building our businesses!).
The result was a lot of time spent working from less-than-ideal situations, whether that was getting frustrated with work tasks taking twice as long as they should due to slow internet, or ending up with a sore back from hunching over a couch with a laptop all day.
Bottom line?
Be fiscally responsible, but splurge on the best working conditions you can afford.
Not only will you be more comfortable, but you'll literally work more efficiently, saving yourself stress and giving you more time to actually explore the destination you're visiting.
Keep track of time zones carefully.
Missing meetings or deadlines due to getting confused about time zones is a sure-fire way to leave your coworkers and/or clients frustrated with your attempts to work while traveling.
As soon as you settle into a new location, memorize your "new" time obligations based on your time zone, and stick to them religiously.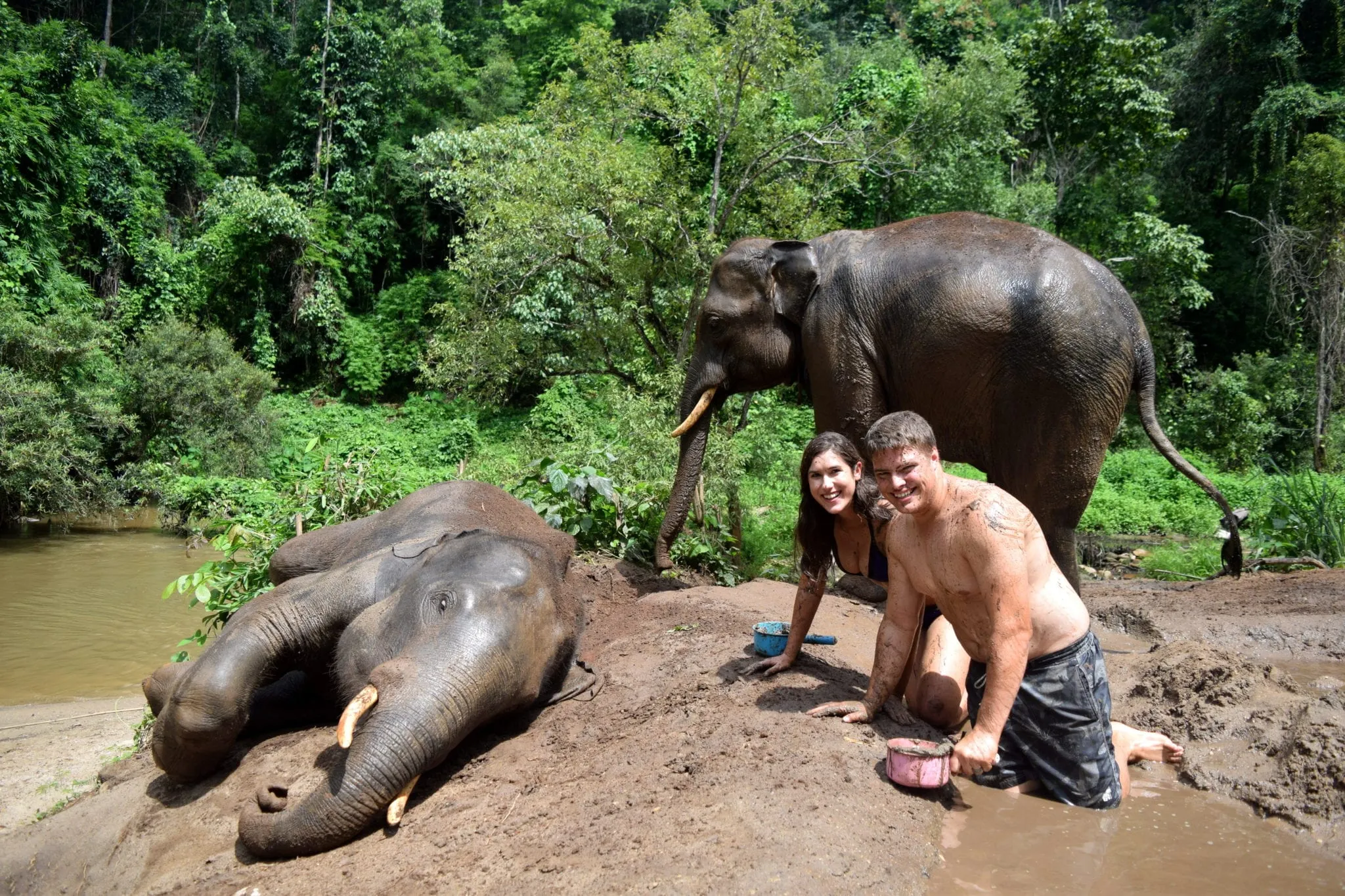 FAQ About Work While Traveling
That's nice, but I don't have a travel blog or a bunch of savings. Can I still work and travel?
Yes, probably.
Lots of people do–the savings is more of a limiting factor than the website, as many travel jobs have at least some start-up costs.
If you're working remotely already, some companies are flexible about adding in travel while you work (especially if you stay in the same timezone and/or country).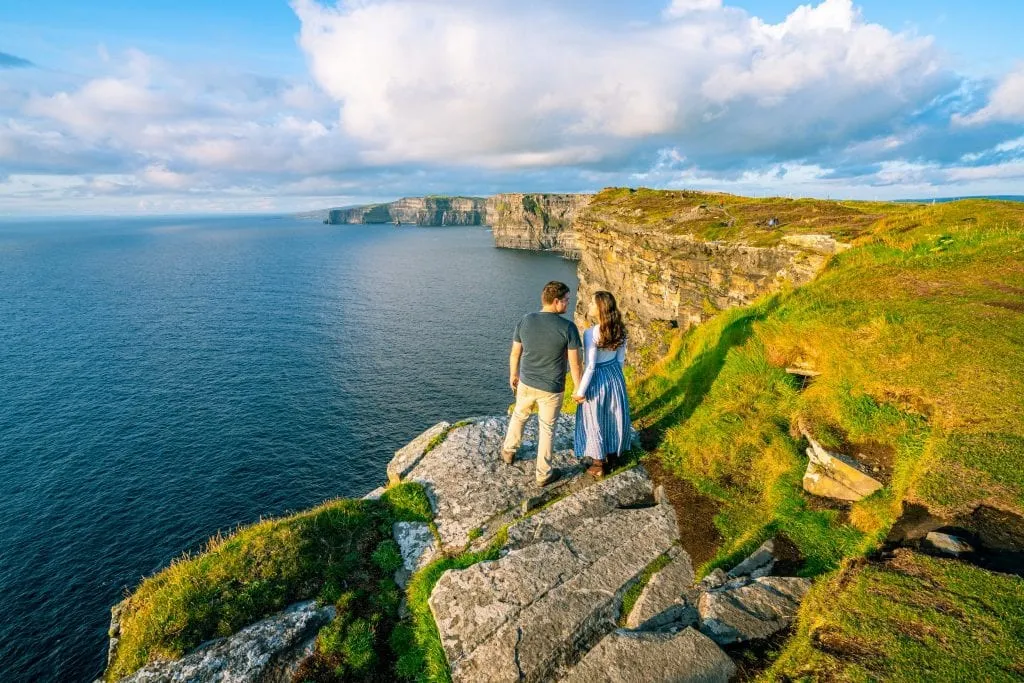 We've based our tips for working remotely around our personal experiences, as well as tips that we've picked up from the many digital nomads that we've rubbed shoulders with around the world, but there are dozens of ways to work and travel.
Travel jobs such as teaching English abroad or online, working in hostels, participating in a program like WWOOF or Workaway, or building a non-travel-blog online business are all popular ways to work and travel.
It's worth noting that with the exception of that last item, those travel jobs are temporary, not careers–they may keep you afloat, but they'll only go so far in helping you to work and travel indefinitely.
People who are most financially successful when working while traveling tend to either run their own business or work a typical 9-5 job that just happens to be able to be done on a laptop.
What do you do about taxes?
We pay all of our taxes with the help of an accountant.
Taxes vary dramatically around the world, so if you're planning to move to another country while working and traveling, be sure to get professional advice.
Back in our pre-travel days of working 9-5, we did our own (relatively simple) taxes, but these days, we absolutely could not get by without an accountant.
If you plan to work while traveling, we highly recommend seeking professional advice ASAP.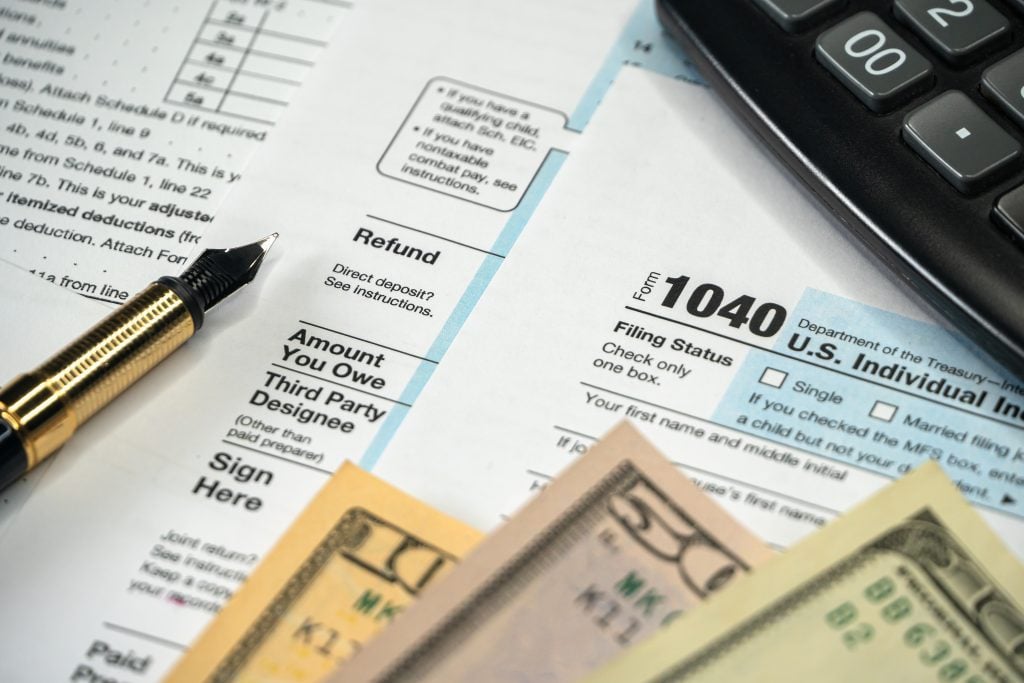 Isn't it exhausting?
After about year 3, yes, absolutely.
There's a reason we were talking about getting a home base long before 2020 made it a near-requirement!
However, it's also incredibly engaging to work in different places around the world–and to enjoy days off in spectacular locations.
Though we don't foresee being fully nomadic again in the near future, we plan to continue working while traveling for as long as possible, whether that's by squeezing in an hour of work in the morning before exploring a US national park or by enjoying a couple of weeks on a work-cation in Rome.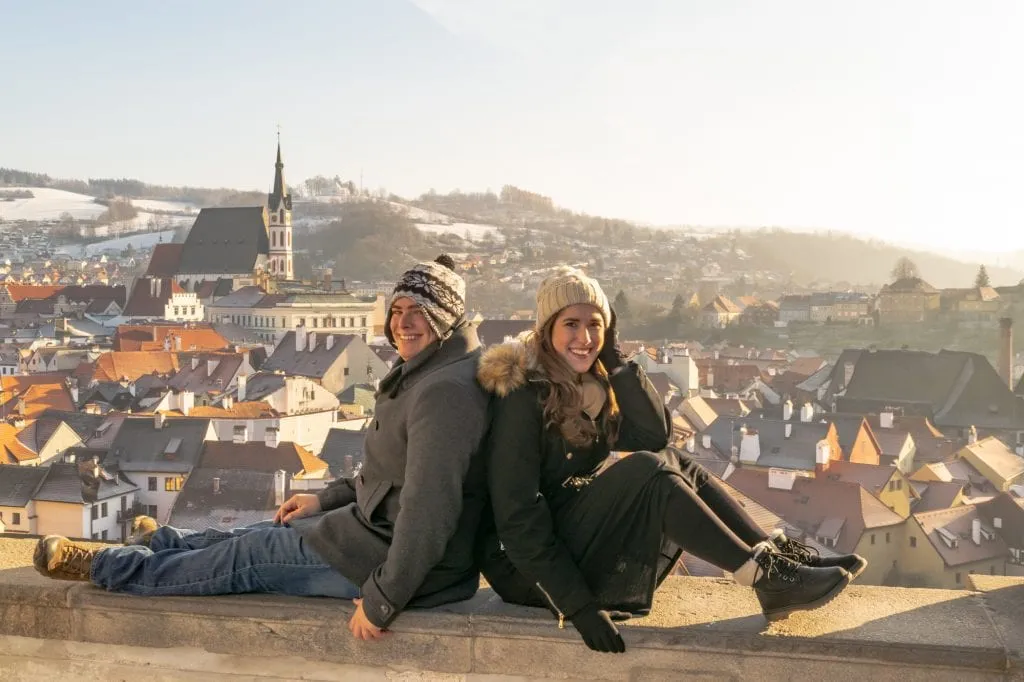 Do you ever actually work at the beach?
Did I put this in here as a joke?
Yes and no–you'd be surprised by how often we've been asked this!
I don't think we've ever brought our laptops to the beach, and have zero plans to.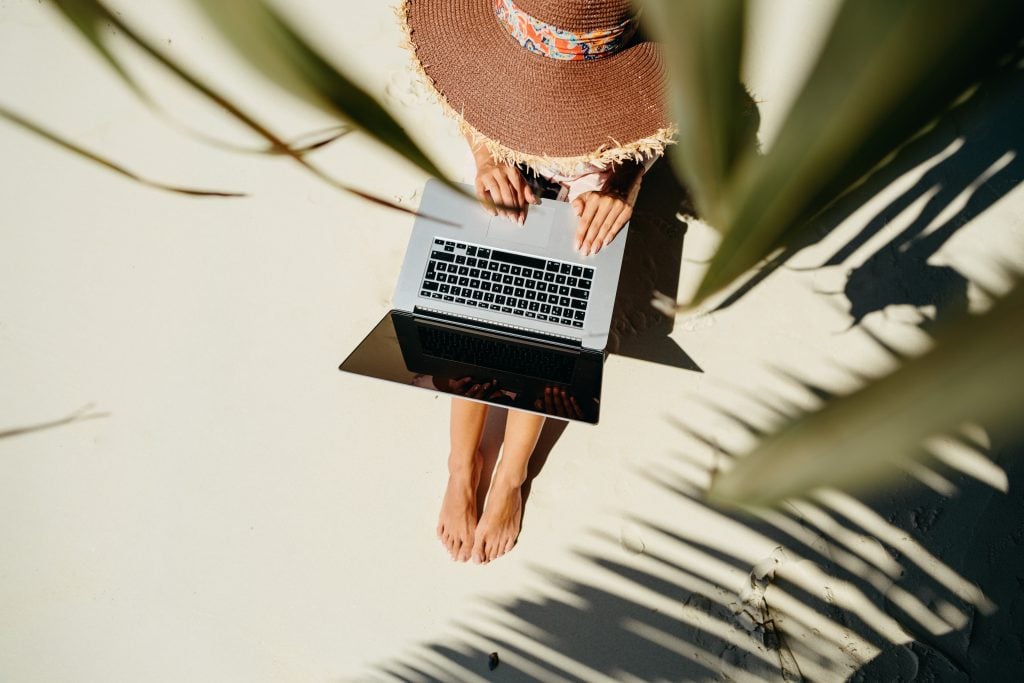 I'd much rather be at the beach and not work.
And, at the end of the day, that's the real draw of combining work and travel.
Your workdays may be similar to being at home, and even more logistically challenging… but in the off-hours, there's usually a beach, a beautiful city, or an exciting food scene waiting to be explored.
And, for us, that's worth a lot of headaches along the way.