July opened with me being chased across a Bulgarian beach by some very angry stray dogs (while Jeremy, forever the chill one, slept peacefully in our rented apartment).
Suffice it to say–it has all been uphill from there!
This has been a month mostly focused on work, something that will continue to hold true for the first half of August as well.
Here's what we've been up to.
Where We've Been:
Kavarna, Burgas, & Sofia, Bulgaria
Istanbul Turkey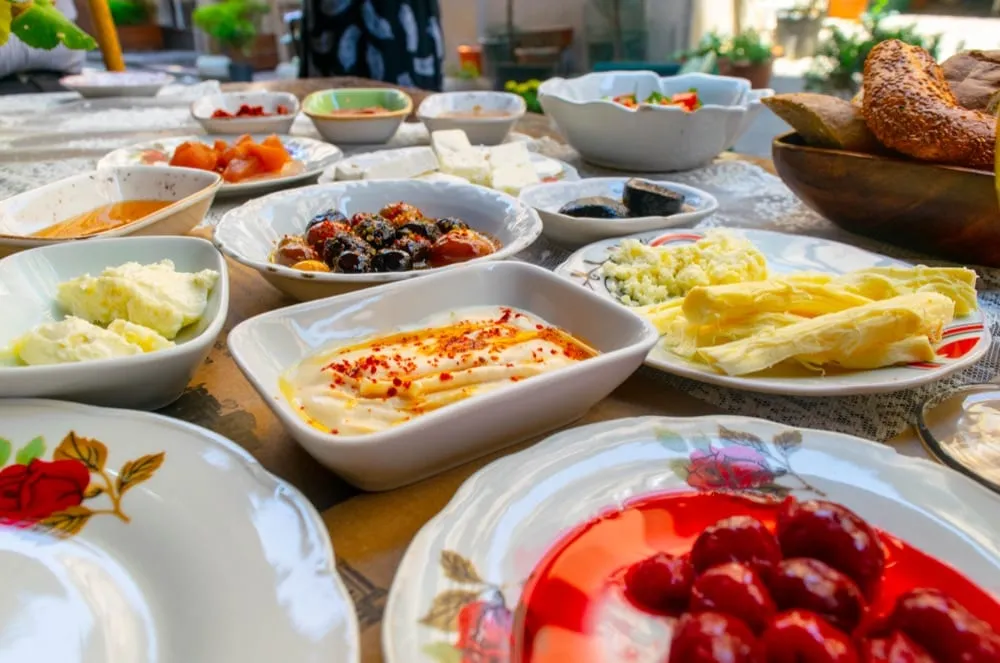 Highlights of July 2018:
Visiting the pink lakes of Bulgaria. We loved the pink lakes of Mexico, so it's no surprise that we found the ones in Bulgaria to be amazing as well (plus, unlike in Mexico, you can swim in these!)
Coworking with friends in Bulgaria. I mentioned this in our June review too, but as our time working in coffee shops with friends in Sofia extended into July, it bears repeating. From both a social perspective and a work perspective, it was so wonderful to adopt our friends as "coworkers" while we were in Bulgaria.
Eating all the Turkish breakfasts. Turkish breakfasts are up there with down-home USA southern breakfasts, New York brunches, and Guatemalan desayunos tipicos on the list of our favorite breakfasts in the world, and we have been happily indulging twice a week since we have arrived.
Working like crazy. Not to toot our own horns or anything, but we have been so productive this month! From writing and promoting new content to revamping old content to strategizing for the future to Jeremy's behind-the-scenes contract work, we have been working hard to make sure this summer is one of growth for us.
The hard work has paid off on many fronts, and we are thrilled with the results.
Challenges of July 2018:
Getting prepared for our next round of travel. In mid-August, we're heading off on our next bout of fast-paced travel through several new-to-us countries… and as a result, we've been using our time in Istanbul to get prepared.
This has ranged from errands like getting our passports renewed and visiting the dentist, to shopping for different odds and ends we'll need for the region, to checking and double-checking visa requirements to make sure that we (hopefully) don't get hit with any surprises on the ground.
It hasn't been hard, exactly, but it has definitely taken up quite a bit of time in Istanbul that could have otherwise been spent sightseeing, relaxing, or working!
Featured Travel Product of the Month:
We're big proponents of bringing goggles on any trips that are going to involve swimming: they're cheap, they're light and easy to pack, and being able to see underwater makes swimming so much more fun!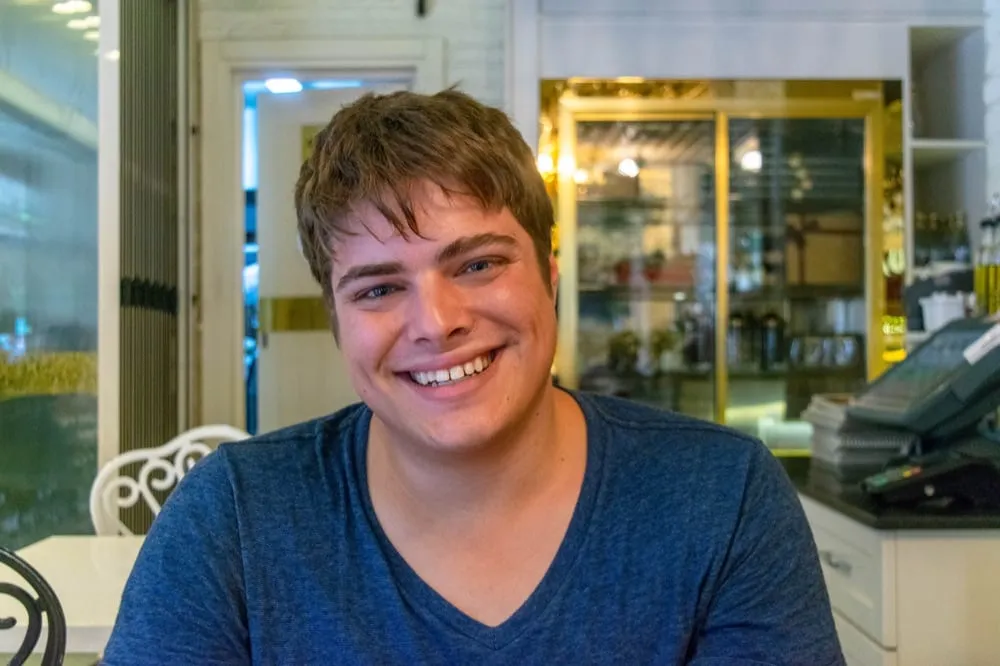 Featured Travel Book of the Month:
I'm only halfway through this book, but I already feel comfortable recommending it to fellow Italy travel lovers!
Lighthearted and hilarious, this series of essays is written by an Italian, about Italians, for the benefit of non-Italian visitors (and perhaps the occasional Italian who enjoys poking fun at themselves).
If you've done any traveling in Italy, you'll find yourself giggling at several of these!

This is a quick, easy read that is perfect to take on summer trips.
Most Popular Instagram Photo:
Lavender, sunflowers, and us–this is one of my favorite pictures from our Bulgaria road trip!
July 2018 Posts:
The 11 Best Day Trips from Bologna (By Train!) — Bologna is perfectly positioned in Italy to quickly reach many other incredible cities by train! Day trips to Milan, Verona, Florence, Venice, and more are all at your fingertips in Bologna.
16 Interesting Facts About San Marino (+ How to Visit) — The fifth smallest country in the world is not only beautiful, it's fascinating! Here's what we learned about the self-proclaimed oldest republic in the world (plus how you can visit).
The Charm of Cappadocia in Vignettes — Our time in Cappadocia was dreamy and relaxed–these are the best moments.
How to Plan the Perfect Honeymoon in Tuscany — Tuscany is the ultimate honeymoon destination. Here's how to plan the perfect one, from where to stay to where to visit to what to pack and more!
An Incredible 2 Days in Istanbul Itinerary — If you only have 2 days in Istanbul, here's how to make the most of them!
How to Take a Flawless Florence to Siena Day Trip — Siena is one of the most popular day trips from Florence, and one we can heartily recommend (Siena is magnificent!). Here's how to pull off the perfect day trip.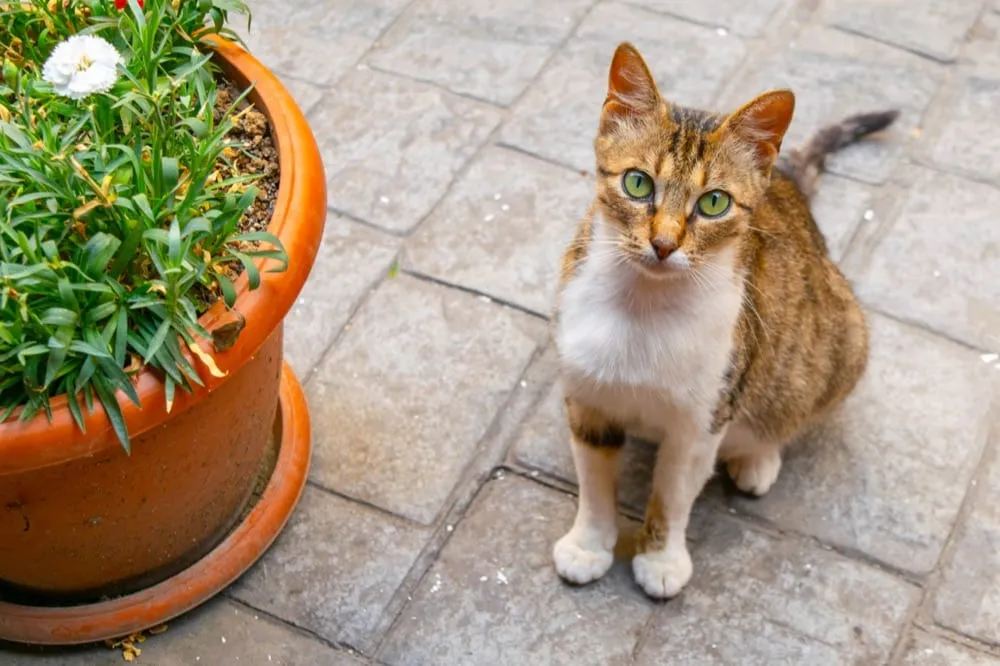 What's Next:
The first half of August will find us still right here in Istanbul, quietly working and getting prepared for what's ahead.
After that, we're off to Paris! We are so excited for our next visit to the City of Lights, and we'll be spending almost a week there diving a bit deeper into the city (and possibly taking a day trip or two).
The real reason we're going back to Paris, though, is that we have a flight booked from Paris to a whole new-to-us region of the world–somewhere thousands of miles away from anywhere on the planet that we have set foot before.
We'll announce the destination(s) at the last second, but suffice it to say that we can't wait!