One favorite country and one new country: June has been all about Italy and Bulgaria!
Where We've Been:
Bolzano, Lucca, Florence, Siena, Pistoia, Cinque Terre & Milan, Italy
Sofia, Plovdiv, Burgas, Kavarna, Varna, Kazanluk & various tiny towns in Bulgaria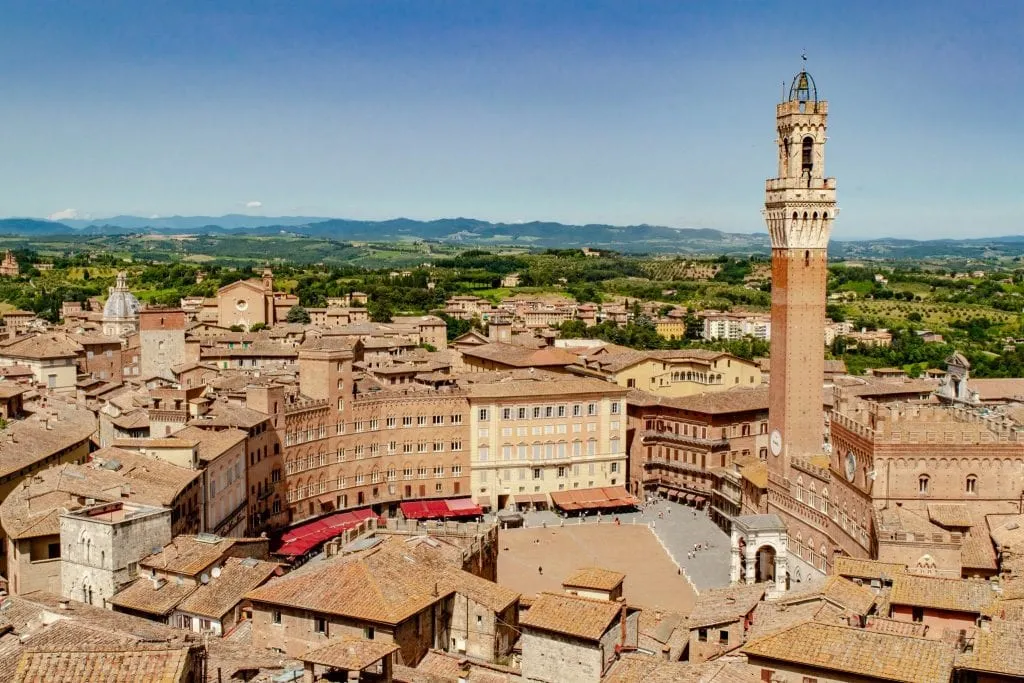 Highlights of June 2018:
Hanging out with family in Tuscany. It's always a special treat to get to see family members, but it's even better when they come to us!
We had a bunch of family come to join us in South Tyrol & Tuscany this month, and we had an absolute blast being with some of our favorite people in some of our favorite places.
Getting together with friends in Bulgaria. The upside of traveling full-time is that we get to make friends all over the world. The downside is, we are very rarely physically in the same place as our friends.
Luckily, we have friends who are now living in Sofia, and our time there was peppered with time spent working together at coffee shops and enjoying long, delicious dinners.
Seeing Cinque Terre again. Our first trip to Cinque Terre in 2016 was a bit of a comedy of errors, and we only ended up seeing one village (Monterosso al Mare).
Though this trip also had its challenges (rain and the logistics of handling a large group), we were able to see four of the five villages and solidified that we will definitely be planning at least a few days in Cinque Terre eventually.
Road tripping through Bulgaria. Sunflower fields, endless rows of lavender, bonding with blogger friends, delicious multi-course meals that cost around 5 Euros/person… even with having so many (more on that in a second) things go wrong, our six-person blogger road trip through Bulgaria was a blast!
Visiting Siena. We knew we wanted to make time for a couple days in a new Tuscan town while we were in the region this month, but we weren't prepared for how awesome Siena would be! The town is beautiful, the sightseeing is interesting and easy, and the food is delicious.
Challenges of June 2018:
Connecting with Milan. After our first visit to Milan in 2016, we declared that we didn't know what all the fuss was about. This month, we tried hard to connect with the city… and pretty much failed.
That's okay! Milan isn't the Italian city for us, but we still had a great time (and put together a fantastic one day in Milan itinerary for people who want a taste of the city).
So much rain (and traffic) in Bulgaria. Our Bulgarian road trip was a blast, but we were plagued with rain for almost the entire trip. When the rain did stop, the skies mostly stayed gray.
When the sun finally came out on our final day, it was just in time to get stuck in a 3-hour traffic jam on the highway–in a car with no air conditioning.
Though our road trip was definitely a high point of the month, it definitely wasn't without its challenges when it came to dealing with the weather and driving through the occasional storms.
Getting chased by some very angry stray dogs. I can count the number of times I've feared for my bodily safety while traveling on one hand, but walking down a deserted beach at dawn and accidentally wandering into the territory of some very ferocious dogs that may or may not have wanted to murder the girls I was with and me is definitely on that list.
(Jeremy was lucky enough to sleep through that one–he had the sense not to pull an all-nighter like most of us!).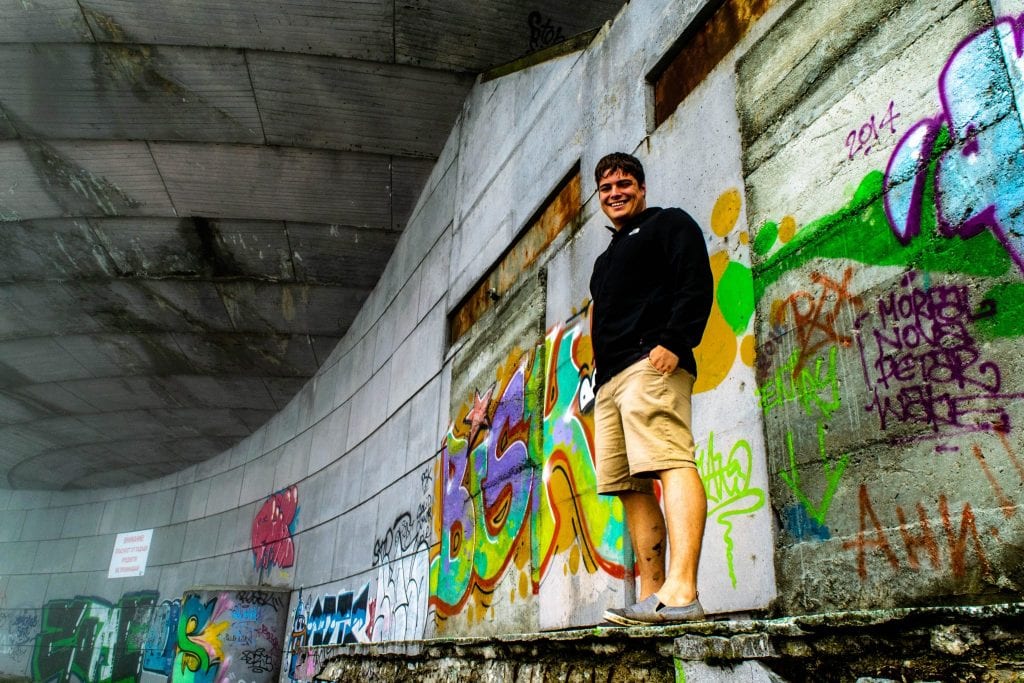 Featured Travel Product of the Month:
This month, we ended up purchasing a second travel umbrella from a street hawker when the sky decided to treat us to a ferocious downpour in Florence.
While we love having the stories behind picking up umbrellas as needed (we also bought one in Madrid in 2016), you'll be able to get a longer-lasting one of better quality if you buy ahead of time.
Which direction you decide to go is your call–but keep in mind you'll need to either pack an umbrella or be prepared to buy one on most trips!
Featured Travel Book of the Month:
This book has been pretty popular for Amazon purchases this month, so it seems like a great time to mention it here!
Nine Lives tracks the lives of nine real New Orleans residents, running the gambit from a wealthy family who owns a mansion in the Garden District to a poor family from the Ninth Ward, and every walk of life in between.
Like many books about New Orleans, there are two other non-human main characters: Hurricane Katrina and New Orleans itself.
This is a beautiful book–I couldn't put it down, and guarantee that reading it will have you anxious to book a flight to New Orleans (and if you do, check out our suggested New Orleans itinerary!)
Most Popular Instagram Photo:
Vineyards on vineyards: our photos from South Tyrol are always popular on Instagram, and I can't say I'm surprised–look at all those grapes!
June 2018 Posts:
21 Incredible Things to Do in Bologna — Heading to Bologna? There are a surprising number of things to do in this food-centered city!
The Subtle Joy of Doing Nothing in Tuscany — We adore traveling in Tuscany, and sometimes our favorite thing to do there is… absolutely nothing.
The Ultimate One Day in Bologna Itinerary — Bologna makes an excellent day trip from Florence, Milan, Verona, or even Venice in a pinch. If you have limited time in the capital of Emilia-Romagna, this is how to make the most of your day.
2 Days in Boston: The Ultimate Weekend Itinerary — This time last summer, we were in the middle of our 3-month stint in Boston! I've always regretted not writing more about our time in New England, and it was high time to resolve that. If you're planning a short trip to Boston, this is what to do (and what to eat).
Paris vs Rome: Which Iconic City is Right for You? — Trying to decide whether or visit Paris or Rome? It's not an easy decision… but here are some differences between the two to help you make the right choice.
What's Next:
Once we leave Bulgaria after the first week of July, the month is going to be a slow one for us travel-wise–we're heading back to Istanbul for a full five weeks!
There are a few reasons for this: our allowed days in the Schengen Zone are almost up, we need an affordable place in Europe to get some work done for several weeks, and we need to eat approximately 10,000 more Turkish breakfasts.
As tempting as it would be to keep traveling at a fast pace over the summer, the truth is, we need to slow down. We have tons of work to get done, and we want to set ourselves up for success in the months ahead… because we have an absolutely epic trip coming up this late summer and fall.