March was an excellent month: dedicated half to time with family and half to some truly magical travel, these last 31 days have been very, very good to us.
Where We've Been:
Raleigh & Beaufort, North Carolina
Lisbon, Portugal
Paris, Strasbourg & Colmar, France
Munich, Germany
Highlights of March 2018:
Discovering the beauty of Alsace. I have been wanting to visit France's northeastern wine region for years, and am delighted to say that Alsace has totally lived up to the hype–in fact, I feel pretty comfortable saying that this place is going on the "we must keep going back" list!
We split our time between stately Strasbourg and charming Colmar, and we are head-over-heels for both of them: the picturesque towns, delicious wines, unique combination of French and German culture (yes, we will take both a fresh pretzel and a crepe, thanks), and gorgeous backdrop in the countryside all make this an utterly enchanting region to visit.
Hanging with my mom in Beaufort. Sometimes, you just want to chill out–and for us, after our trip to Colombia was one of those times. Two weeks in a small beach town with my mom and her three adorable dogs was the perfect remedy, and we miss them already.
Getting back to Paris. As the first European city we ever visited, Paris will always hold a special place in our hearts–and we were delighted to find that it still felt just as magical the second time around. What was once an intimidating and overwhelming city now felt like an old friend, and we left already talking about making a third trip back.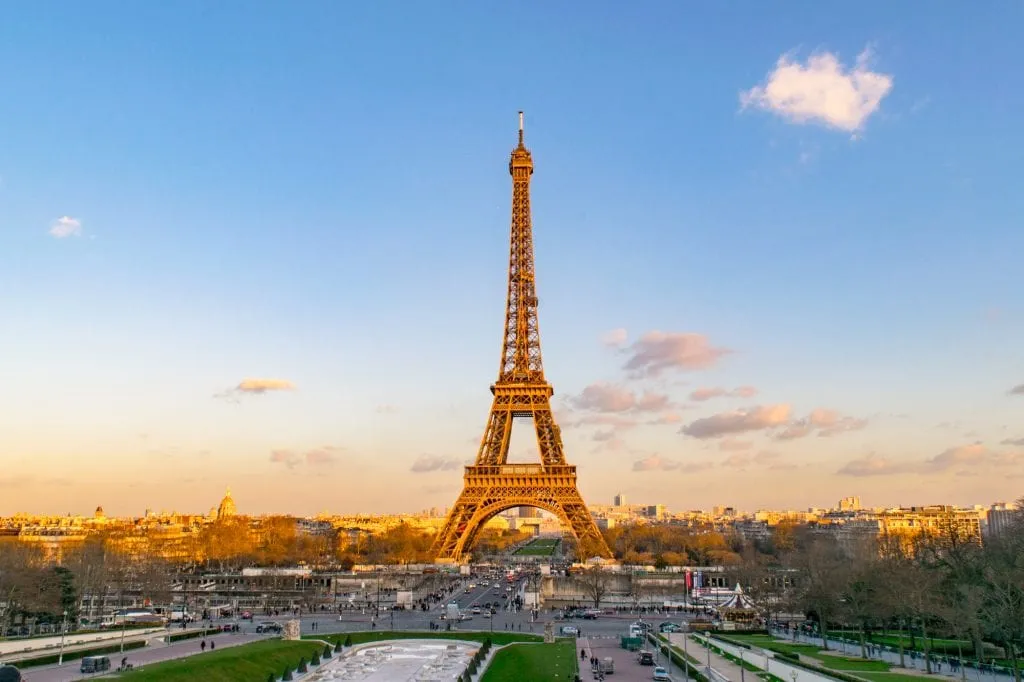 Challenges of March 2018:
Western Europe isn't cheap, ya'll. As much as we have enjoyed our travels in March, there is quite a price difference between, say, France and Colombia! As much as we loved our travels, it's for the best that we're headed somewhere more affordable for the bulk of April.
We almost had to buy a random plane ticket at the airport in Raleigh. For the first time ever, we were told before boarding our flight to Lisbon that we had to show proof of onward travel in order to check in for our flight.
Airlines are well within their rights to ask, of course (in most cases, they are responsible for getting you home if your destination country refuses you entry), but it's still a somewhat uncommon practice in our experience.
We have never been asked for proof of onward travel in an airport anywhere before (not even in places like Thailand and Colombia, where we had actually prepared onward travel documents just in case, as they're more likely to ask there), and we were not expecting it in order to board a flight to an EU country.
Luckily, halfway through buying a ticket out of the Schengen Zone for a random date in the future, I remembered that we had already gotten our Turkish e-visas, which apparently was sufficient to board.
Predictably, when we actually landed in Lisbon, they asked us exactly zero questions beyond a casual "where are you headed after Portugal?" before stamping our passports and waving us on.
Featured Travel Product of the Month:
Sound like a bit of a random travel item?
It is, but as long as you're not a carry-on only traveler, we highly recommend bringing one with you!

Ours is most active as a fruit, bread, and cheese knife and as a corkscrew for wine bottles, but we have also found ourselves using the scissors fairly regularly on the road.
Recommended Travel Book of the Month:
March is the month of Spring Break for much of the world, so what better book to feature than one that feels like a constant Spring Break?
Kristin Newman's memoir about her exploits around the world is one of the most hilarious books I have ever read in my life and also left me completely excited to visit several new destinations, including Russia, Israel, and Argentina.
If you like to laugh, travel, or both, this is a book for you.
As a bonus–if you ever watched How I Met Your Mother, you can spot at least one inspiration for a minor story arc in the show in this book (remember when Robin brought home the Argentinian boyfriend?).
Most Popular Instagram Photo:
I love when I'm wrong about which posts will be the most popular on Instagram.
I was a little iffy on this shot of Guatape. We visited late in the afternoon on a somewhat cloudy day, so the lighting is much different than the "typical" Instagram shots of Guatape when the islands and water are more vibrant and colorful, plus the highest deck was closed when we visited, meaning we had fewer views to work with–but this shot was popular all the same!
March 2018 Posts:
The Complete Guide to Salento (+ Best Things to Do!) — Salento was our favorite destination in Colombia (by a slim margin, but still), and we think it should be on everyone's Colombia itinerary! This guide is packed with the best things to do, what to bring, how to get around, and more!
The Best Things to Do in Guatape (For More Than a Day Trip) — The standard day trip to Guatape is wonderful and all–but if you can swing it, this colorful town deserves at least one night of your attention. Here's what to do while you're there.
Florence or Rome: Which Classic Italian City is Right For You? — Trying to choose between a visiting the Cradle of the Renaissance or the Eternal City is no easy task! While they do have plenty in common, there are also significant differences to consider. Here's what you need to know.
What to See (And Eat) in Ghent in One Day — Waffles, Belgian frites, chocolates, more waffles… and there's some pretty epic stuff to see in Ghent, too! Truly, this fairytale city is such a gem–don't overlook it while in Flanders!
Playa Blanca: Is Cartagena's Most Famous Beach Worth Visiting? — Playa Blanca is known for its silky sand, vibrant turquoise waters, and incredible Caribbean setting… and also for its crowds, litter, and persistent salespeople. Was it worth the trip? We think so!
Our Second Trip to Paris: The Best New Experiences — In which I share our favorite new experiences from our second time in Paris, but also quite a bit about how we have grown as travelers since our first trip. As it turns out, going back to Paris caused quite the wave of nostalgia for us!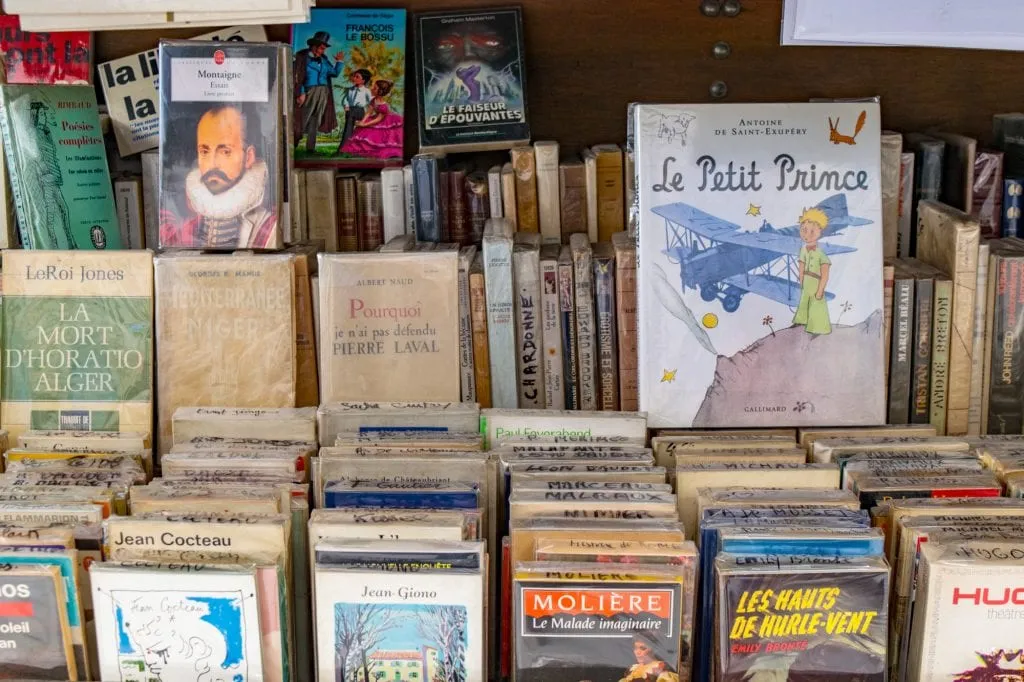 What's Next:
We are finally going to Turkey!!
… And now that I've typed that, I'm half-convinced that I've jinxed it and the trip won't happen. But, considering our plane leaves in less than three days, I figure we've safe to announce it!
Jeremy and I have been trying to get to Turkey for years, but it just never quite worked out.
Turkey is one of those countries we want to do right: going is a bit of a commitment, and the timing is finally right.
If all goes according to plan (in order words, quote me on nothing), we should be spending roughly a month in the country, taking in Istanbul, Cappadocia, Pamukkale, and a selection of cities along the coast–Bodrum, Izmir, and Fethiye are all on our radar.
We are ridiculously excited: we're going to be starting with a solid two weeks in Istanbul, which should give us plenty of time to catch up on work as well as explore many of the nooks and crannies of a city that has been on both of our bucket lists since elementary school!