I know that this is a cliche way to start a post, but I just have to say: HOW IS THE TIME GOING SO FAST?
I can't believe that Jeremy and I have already been on the road for a solid month. We have seen and done so much, and each day sticks out vividly. At the same time, though, the days are just flying by.
Where We've Been:
Madrid, Spain
Bolzano, Italy
Lucca, Italy (Our base for exploring Tuscany, including Pisa, Volterra, Florence and a small taste of Cinque Terre)
Erg Chebbi, Morocco (and a few other short stops on our 3 day/2 night tour, including Tinghir and Aït Benhaddou)
Fez, Morocco
Chefchaoeun, Morocco
Tarifa, Spain
High Point:
It's nearly impossible to narrow it down, but I have to go with hiking to Edelwiss and beyond with my dad and grandparents near Bolzano. It was wonderful to share that moment with them, the views from the hike were some of the best of my life, and, as the cherry on top, my always forward-thinking Grandma had the foresight to bring a bottle of wine on the trail with us. Drinking wine out of plastic cups surrounded by nature and some of my favorite people will not be forgotten anytime soon!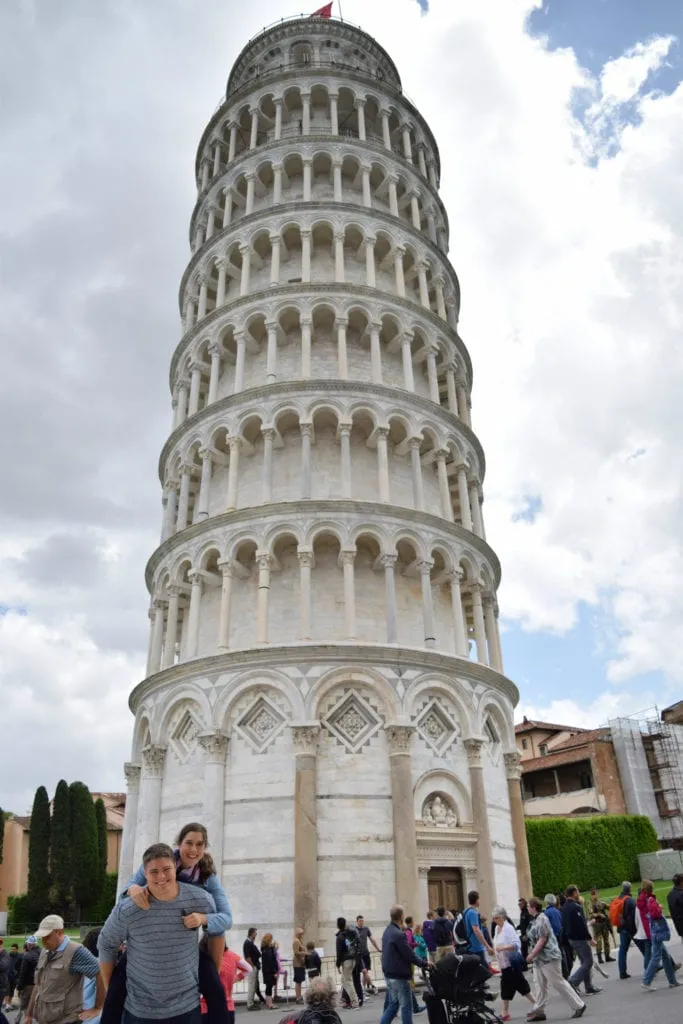 Biggest Challenge:
Adjusting to Morocco. There are a lot of upcoming posts about Morocco, but here's a (very) brief summary: we loved it, but it challenged us in new ways. We learned a lot, and had some unforgettable adventures (sleeping in the Sahara, exploring the blue city of Chefchaouen, and spending hours wandering the souks of Marrakech, to start), but there is no doubt that it was also overwhelming. Morocco pushed us physically, mentally and emotionally, and almost swallowed us whole many times.
As much as we enjoyed it, this is one location that we did not feel we were leaving too soon.
Three Favorite Posts:
It's Departure Day! — This post takes me right back to the start of our adventure. As the rational part of my brain predicted, the doubt and anxiety have almost completely evaporated.
Highlights from Madrid — I was so surprised by how much I loved Madrid! It is such a vibrant city, and the food was absolutely delicious. I would pay a lot to be eating at Mercado San Miguel again right now.
Why You Should See Bolzano, Italy — This town has been recommended to us by my grandparents for years, and it absolutely lived up to the hype. Bolzano and the surrounding area has some of the most gorgeous landscape I have ever seen, and vineyards absolutely everywhere. I would recommend this place to anyone with an interest in the outdoors or wine (or both).
What's Next:
The very last thing that we had pre-booked for our RTW trip was a budget airline flight from Fez to Milan. Our plan, at one point, was to spend one night in Chefchaouen, go back to Fez, and fly out from there.
That didn't happen.
Instead, we extended our stay in Chefchaouen twice, for a total of three nights there, and completely blew off that flight (goodbye, money, I'll try not to think about you).
We took a bus ($4.00 per person–I miss Morocco prices already) up to Tangier, ferried back to the south of Spain, and are now going to spend some time exploring this area. We loved Madrid so much, and yet, everyone keeps saying it's the least memorable city in Spain–we just have to know what we're missing.
After that, the general plan is to make our way to the Balkans: my must-see countries include Slovenia and Bosnia and Herzegovina, and I wouldn't say no to some more time in Croatia as well.
At some point, we'll fly to southeast Asia, and then eventually to South America for the final leg of our trip.
That being said: other than being in Spain, I am not promising anything! We seem to be changing our minds constantly about where to go next, and I LOVE IT. This plan-as-you-go travel has been a goal of mine for my entire life, and I find myself grinning from ear to ear all the time due to how deliriously happy I am that this dream is coming true.

For the most up-to-date information on where we are and where we're going, along with notifications of new posts, be sure to sign up for our weekly email in the right sidebar (or at the bottom of the page, if you're on mobile).