We began and ended month four of our travels on an island.
In other words, it has been a good month.
In between starting month four on Koh Tao and ending it here on Koh Rong, we explored plenty of beaches, waterfalls, cities, jungles, and even a cave.
Though this month has been dotted with more challenges than usual–namely, sickness and burn out–it has overall been a month filled with joy and new experiences.
Where We've Been:
Koh Tao, Bangkok & Chiang Mai, Thailand
Luang Prabang, Vang Vieng & Vientiane, Laos
Phnom Penh & Koh Rong, Cambodia
High Point of Month 4:
The most unforgettable experience of the month was definitely playing with elephants outside of Chiang Mai.
Going in, we knew that visiting with elephants was going to be a fantastic experience, but it blew both of our expectations out of the water. We ended up getting a private tour by default (going during the wet season has some perks), and had four elephants and five guides between the two of us.
We got to feed, bathe and play with the elephants–they were hilarious, whip smart and slightly unnerving giants.
The guides were happy to be our designated photographers (they were clearly used to it), and we have some of our best photos of the two of us from that day.
We will never, ever forget elephant day!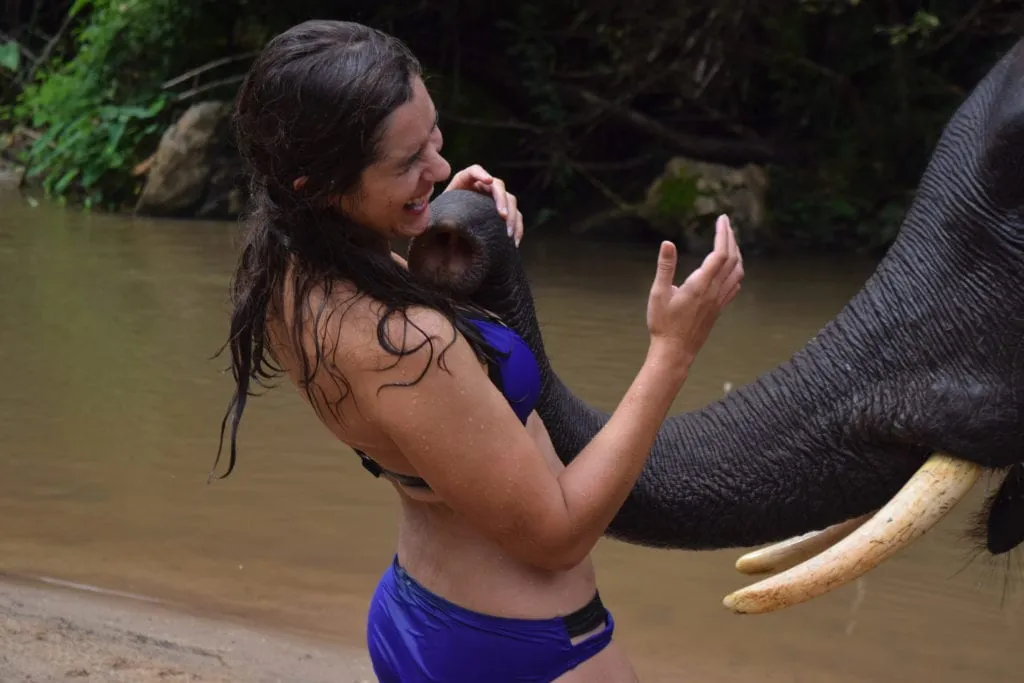 Biggest Challenge of Month 4:
Sickness and burn out struck this month. Month four included some of our quickest-paced travel yet, during a time that we were really ready to start slowing down.
We pushed through Laos and Phnom Penh at a fast pace, even though we were exhausted. If you receive our emails, you already know that I spent most of our time in Vang Vieng sick–we actually left the town without tubing!
We were disappointed by that, and also by the rain–Laos is the country where our luck ran out with the wet season weather.
The weather didn't effect us much in Thailand, and hasn't in Cambodia so far, either (knock on wood), but we definitely saw our plans impacted in Laos–let's just say that the advertised turquoise waters of the country were more brown than blue when we visited.
Three Favorite Posts of Month 4:
Mostar: The Scarred City — Mostar is one of those places that sticks with you. From the breathtaking beauty of the river and Old Town to the haunting destruction of the buildings that have not been rebuilt since the war in the 1990's, it is a captivating place that I think everyone should visit.
6 Rookie Travel Mistakes We Made (And How to Avoid Them) — I have to smile reading this post, as it takes me back to a time that was not very long ago chronologically, but feels like a lifetime of travel lessons ago–we've learned a lot on the road.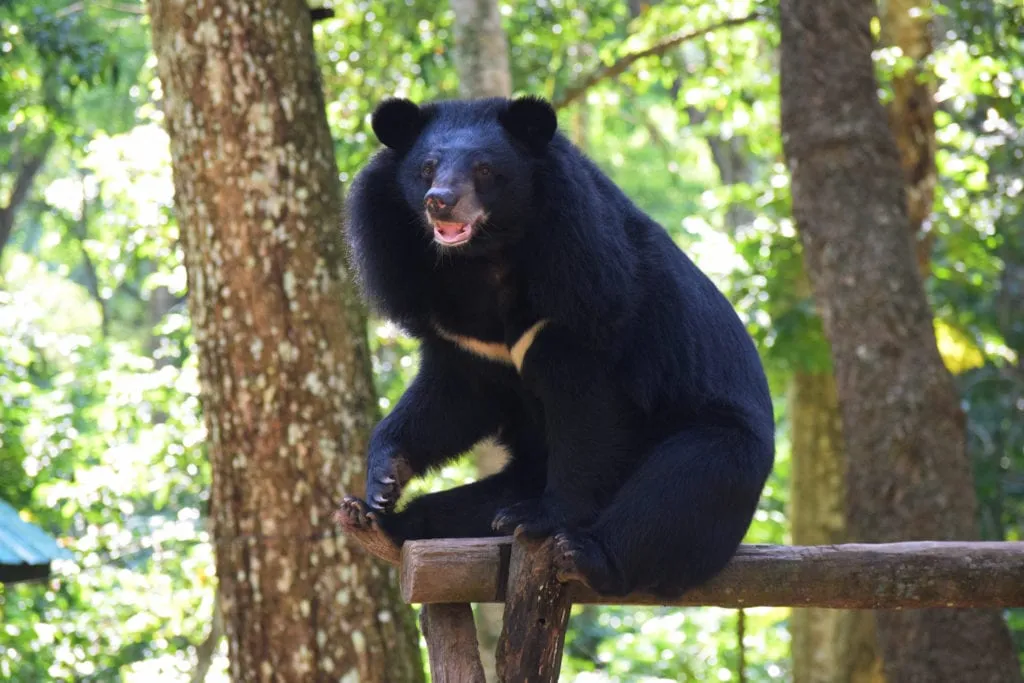 Learning to Scuba Dive Around Koh Tao — We are now addicted to scuba diving. I suspect that this new hobby will cost us dearly over the years in financial terms, but it has already enriched our lives so much. Exploring the sea while breathing underwater is absolutely incredible!
What's Next:
Once we are sufficiently vegged out from indulging in a week on the beach on Koh Rong, we are headed to Siem Reap!
Visiting the temples of Angkor Wat feels almost like a traveler's right of passage: almost all long-term travelers who come through southeast Asia go there, and almost all are amazingly impressed. I have no doubt that we'll love it, but I also think that when our 3-day pass to the temples expires, we'll be happy not to look at another temple for months.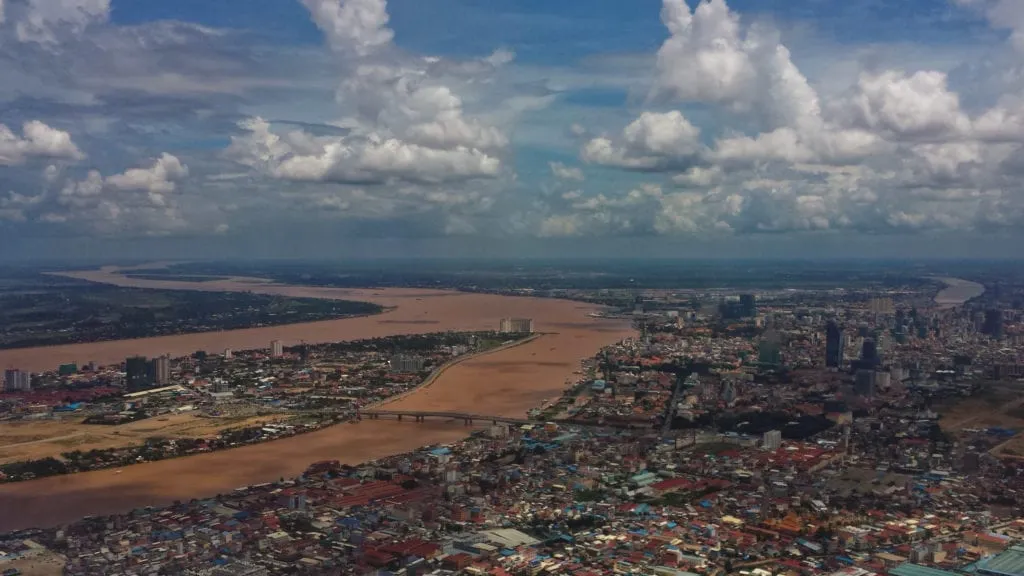 After Siem Reap–well, we're keeping that to ourselves for now, but suffice it to say that it is a big change of plans. We're working on ironing out our next steps and deciding where we want to close out 2016–and several continents are on the table as possibilities.