This has been a month of exhausting plane rides and road trips: from Cambodia to Oklahoma, and Oklahoma to New Mexico and back, we've spent a lot of time in transit during the past month–and it has all been worth it. We have had an incredible amount of new experiences, some of which we never could have predicted.
Where We've Been:
Koh Rong & Siem Reap, Cambodia
Los Angeles, California, USA (for a brief layover, but I suppose it counts–we did leave the airport and visit Santa Monica Beach!)
San Antonio & Austin, Texas, USA
Edmond, Oklahoma, USA
Albuquerque, New Mexico, USA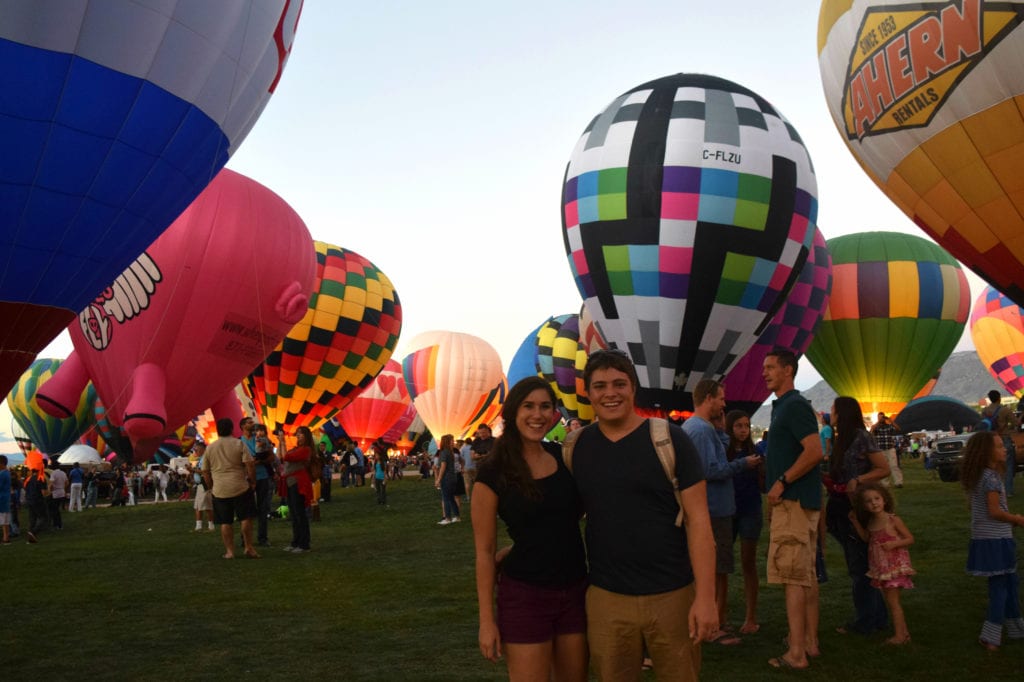 High Point of Month 5:
I know that I say this every month, but I really can't narrow it down past two this time!
High Point of Travel: Walking among some of the lesser known temples at the Angkor Temple Complex and being completely alone with the history–no crowds or other people's cameras in sight. A very, VERY close runner-up would be seeing the Mass Ascension of hundreds of hot air balloons at the Albuquerque International Balloon Fiesta.
High Point at Home: Surprising my family with our homecoming–we told them we were coming home a week later than we actually did. My parents were certain that we were in Malaysia right up until the point that they saw our faces!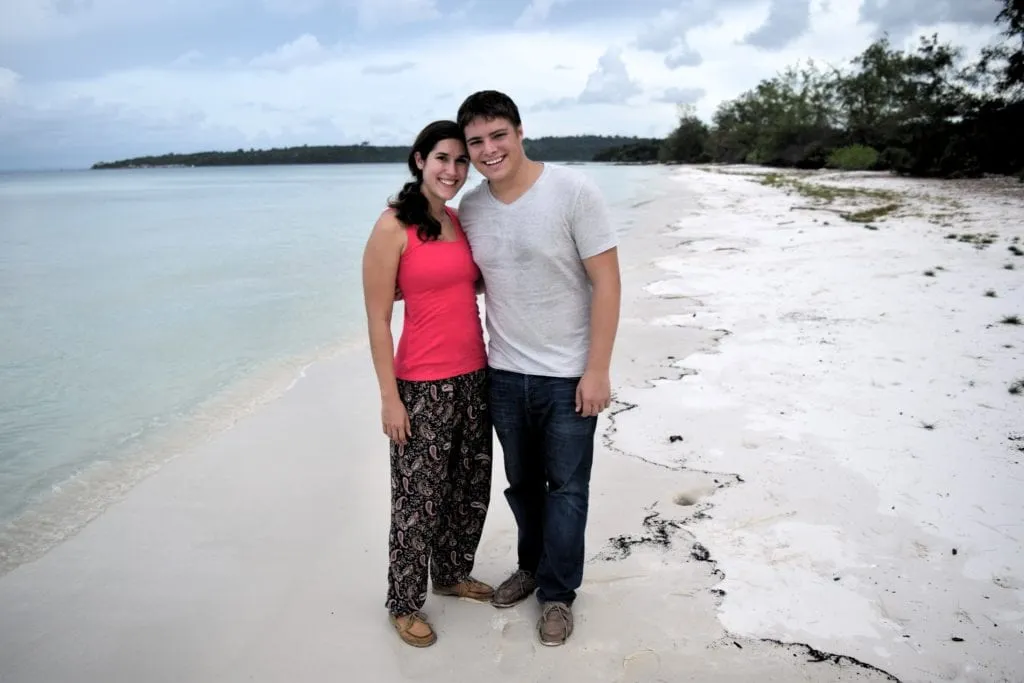 Biggest Challenge of Month 5:
Going through with the decision to return home until after Thanksgiving.
We knew that taking a break between Asia and South America made sense logistically, since we had time-sensitive things to take care of here (if you receive our Monday emails, you've already read about this). We also knew that we were tired, and that a few months of hugging loved ones and eating familiar, home cooked foods would be rejuvenating.
But, but, but… I like plans, and tend to be resistant changing them. I would be lying if I said that I wasn't a little bit irritated with myself and the universe for not following through to the letter on the 6 month RTW trip that we initially laid out.
We're looking on the bright side, though: in many ways, it is great to be home. We're working out more consistently than we did on the road, eating healthier, and laying down plans for our next few moves.
I'm also hoping to catch up on blog content–as a small silver lining, having several weeks at home will allow me to get posts back a little closer to real time–right now, the posts are about two months behind real life.
Three Favorite Posts of Month 5:
I took my biggest ever break from posting when we got home, and went a solid two weeks without a single post. I'm not thrilled with myself for that, but collapsing into a pile of blankets with a Netflix marathon seemed like a necessary use of quiet moments at the time.
I did adore every post this month, though, so rather than cut just one of the four, here they all are:
13 Ways to Fall in Love with Bangkok — We loved Bangkok! … But even though I say that now, I did not love it on our first visit (Jeremy was enamored immediately). Here's how to make sure you fall in love with this magnificent–and overwhelming–city.
How to Crush the Competition as an Airbnb Host — Quite a while ago, Jeremy and I started a list of all the things that we were impressed with Airbnb hosts doing, so that we could replicate them if we ever decided to host. Eventually, that list grew into this post.
How Following My Travel Dreams Changed My Life — My original life plan involved me being an attorney right now. I am so glad that I didn't follow through with that plan, and travel dreams were one of the things that got me to start questioning what was really next.
How to Ethically Visit Elephants in Thailand — We adored interacting with elephants–I even named it our top experience of month 4. Rather than write (yet another) post about the ethics surrounding riding elephants, I skipped to the practical stuff: here is our advice on finding an ethical elephant experience in Thailand.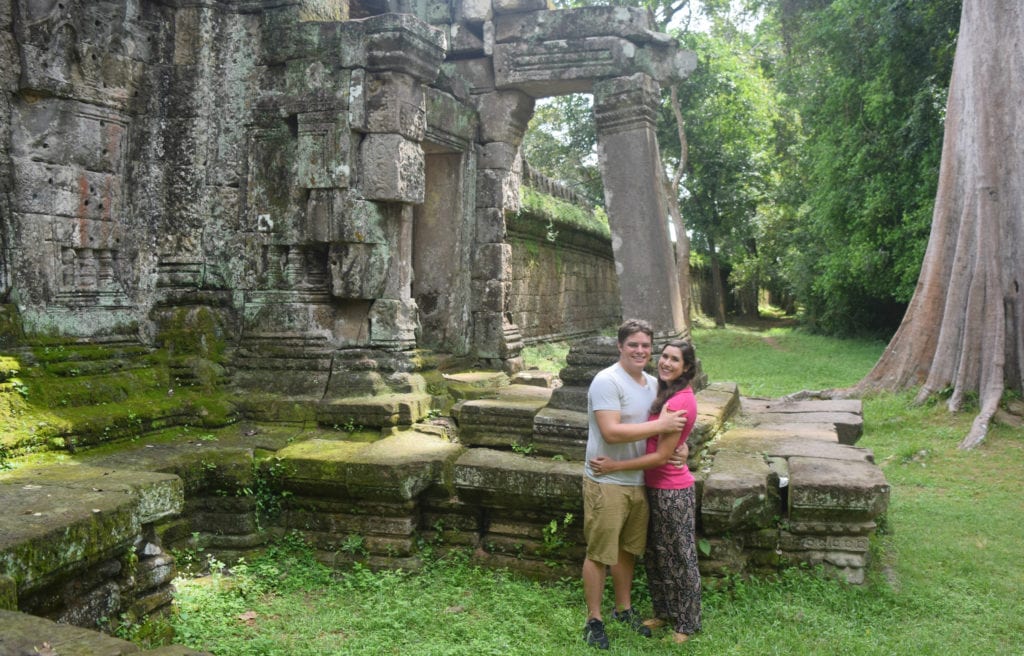 What's Next:
We don't know exactly when we're headed to South America, but we're 87% certain that we'll depart in either December or early January–we're debating whether or not to stick around family for Christmas or spend our first Christmas as just the two of us.
In the meantime, we'll be taking a few road trips (heading back out west to Utah or Arizona and diving a bit deeper than we did last year, spending a week on South Padre Island, crossing another couple of states or national parks off of our list, cashing in on invites across the country from friends and family… there are a lot of options on the table). I'll also be working on the blog, and Jeremy will be figuring out some job options, and we'll pepper our weeks at home with day trips around Oklahoma.
Yes, Oklahoma! There are a few… well, not world class, but still pretty cool natural sites around the state, and despite living here for a decade, there are many that I haven't visited. I'm especially looking forward to seeing the Oklahoma Salt Plains, which I never even heard about for the first several years of living here.