Jeremy and I have always dreamed of international travel, both independently in childhood and together once we fell in love as teenagers.
During college, we planned our first international adventure to the jungles of Costa Rica (update: we're finally going to Costa Rica in 2017!). We never went: jobs, money, and early graduation goals kept our eyes pointed forward. As it turned out, neither of us ended up leaving the USA a single time in our lives until the day after our wedding three years ago, when we took off for our honeymoon in the Bahamas.
To say that we went crazy for international travel is a bit of an understatement: a week in the Bahamas turned into a week in Paris within six months, which turned into a quick trip to Mexico, then a multi-country Europe trip, and then, of course, our current RTW trip. Before and in between all these trips was plenty of travel within the USA, as well.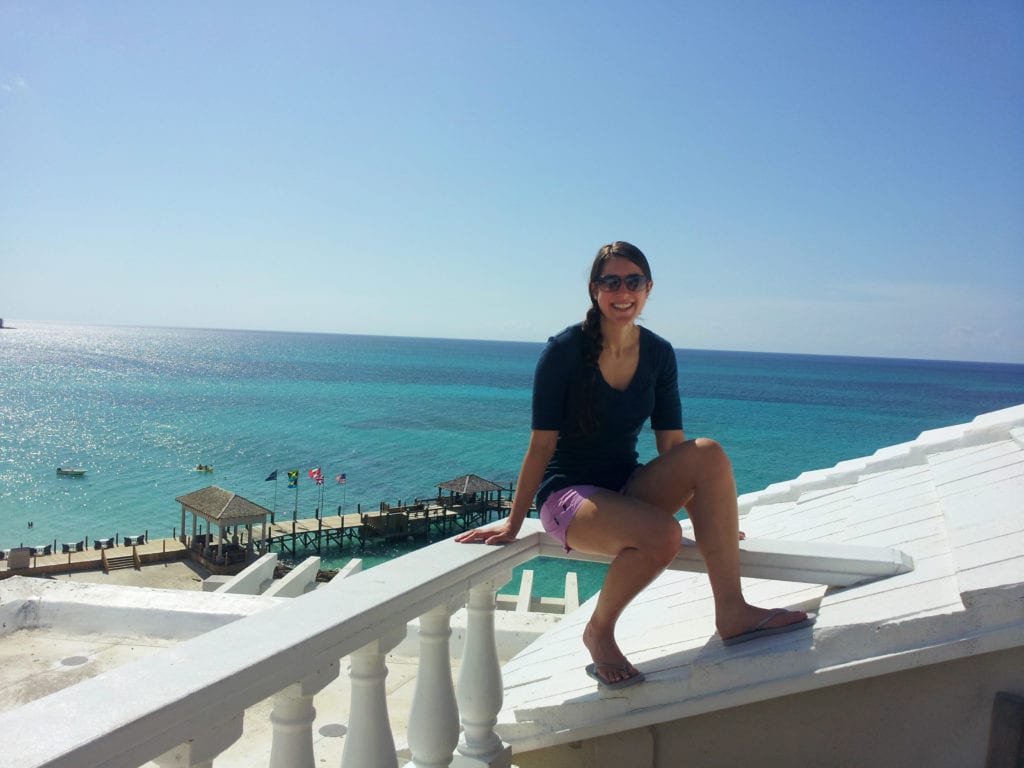 Each destination has taught us a lot about ourselves, each other, and travel in general–and while we've been lucky to avoid common travel scams, plenty of that learning has come through rookie travel mistakes that we made.
Here are six of our most unnecessary travel mistakes over the past few years (and how to avoid them).
1. Only taking our phones as cameras.
Assuming that we would never want the photos for anything other than snapshots, we brought only our phones to take photos with for our first few international trips… and we quickly regretted it. While phone cameras have come a long way (and even further in the years since), a point-and-shoot would have been inexpensive and added much more quality, with very little bulk.
These days, we're thrilled to carry around our small, beginner DSLR: the Nikon D3300. Check out this post for the details of the camera accessories we carry these days!
2. Not taking enough landscape and detail photos on our first few trips.
The photo reels from those first trips include very few photos without either of us in them–at the time, my thinking was that these famous landmarks had been photographed a million times by far more powerful cameras and educated photographers–what was the point of taking more?
As it turns out, the point is that even if there are a million just like it on the internet, there is nothing quite like your photo of the Eiffel Tower, and it's worth snapping a couple for yourself. The weather, the crowds (and their clothes–they don't mean much now, but wait 30 years), the way you felt taking the photo–they are all memories worth preserving.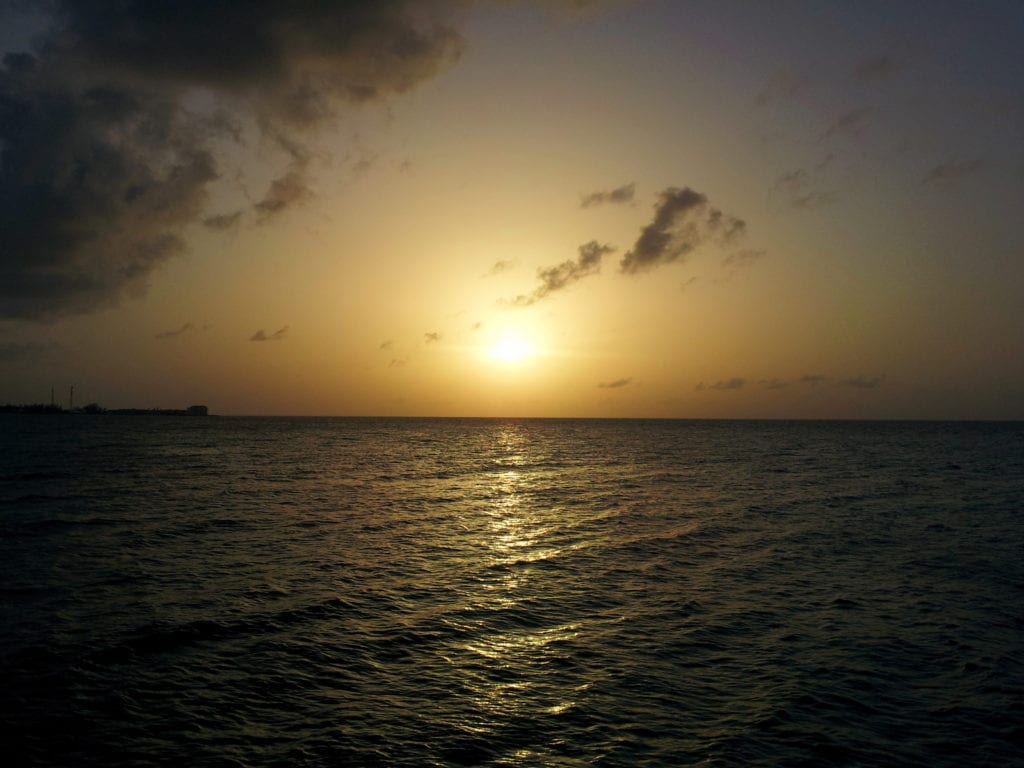 3. Not using ATM's sooner.
I'm not even sure if this qualifies as one of our travel mistakes as much as a life mistake: Jeremy and I spent our first few trips not using ATM's… because we didn't have PIN numbers set up on our debit cards.
In the USA, virtually all of our transactions are handled on rewards credit cards (the rewards of which are promptly turned into more travel).
It took us a few embarrassing rounds of not bringing enough cash and ending up paying cash advance fees on our credit cards to get this issue resolved, and now we use ATMs all the time when abroad.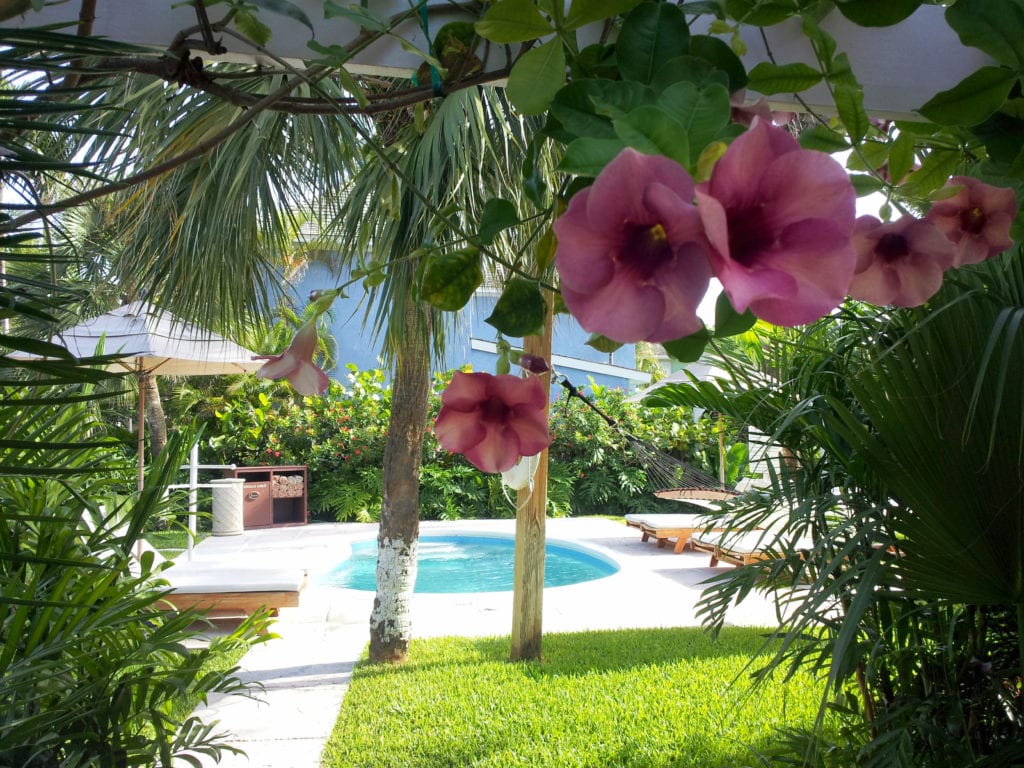 4. Over planning.
This is such a hard balance to strike, which I've mentioned on here before: how much planning is too much? How much is too little? Where is the right balance for avoiding travel mistakes?
The beginning of our RTW trip saw a (relatively inexpensive, but still) Ryanair flight go to waste, as we didn't end up making it back to Fes from Chefchaouen to catch it.
Our new rule: unless it's something that we're 100% sure about doing and must book in advance (like transcontinental plane tickets), don't. The future is ridiculously unpredictable.
5. Fretting about lodging filling up.
On our first trip to Paris, we booked a hotel (first mistake, it was way too pricey for what we wanted) four months in advance, with the idea being that we didn't want to have to worry about finding lodging at the last minute in a foreign country.
We were traveling in January. I cannot overstate how overblown this fear was.
Unless you're traveling somewhere that is sure to sell out (New Orleans during Mardi Gras, for example), there's absolutely no need for these dramatics.
We now often book lodging for our first couple of nights in a destination ahead of time, and then adjust as needed from there. After all, there's no better way to be sure about the quality and location of a place than actually seeing it in person!
Our typical pattern for booking lodging these days? We check Airbnb first, then booking.com (or Agoda.com if we are in Asia), and Hostelworld as a backup. We haven't ended up sleeping in a single bus station yet!
6. Not catching onto Airbnb sooner.
For our first few international trips, we were too anxious to try Airbnb–renting a private home from a complete stranger over the internet and then showing up at that home in a foreign country just didn't sound like a solid plan.
Surprisingly, though, it is a solid plan–using Airbnb has saved us money, enriched our experiences, and given us an easy in with locals who are friendly to travelers. We feel so passionately about it now, in fact, that I wrote an entire guide for first timer's using Airbnb, and actively encourage everyone to try it.
Want to give it a whirl yourself? Click HERE for $35 off your first stay with Airbnb!
One of our favorite things about traveling is the constant learning, from random pieces of history to how to navigate public transportation in a given city. We will undoubtedly continue to grow as travelers and discover more travel mistakes in the years to come, but I feel comfortable saying that we are definitely not rookies anymore.
Check out this list for more things you need to know before visiting Europe or beyond!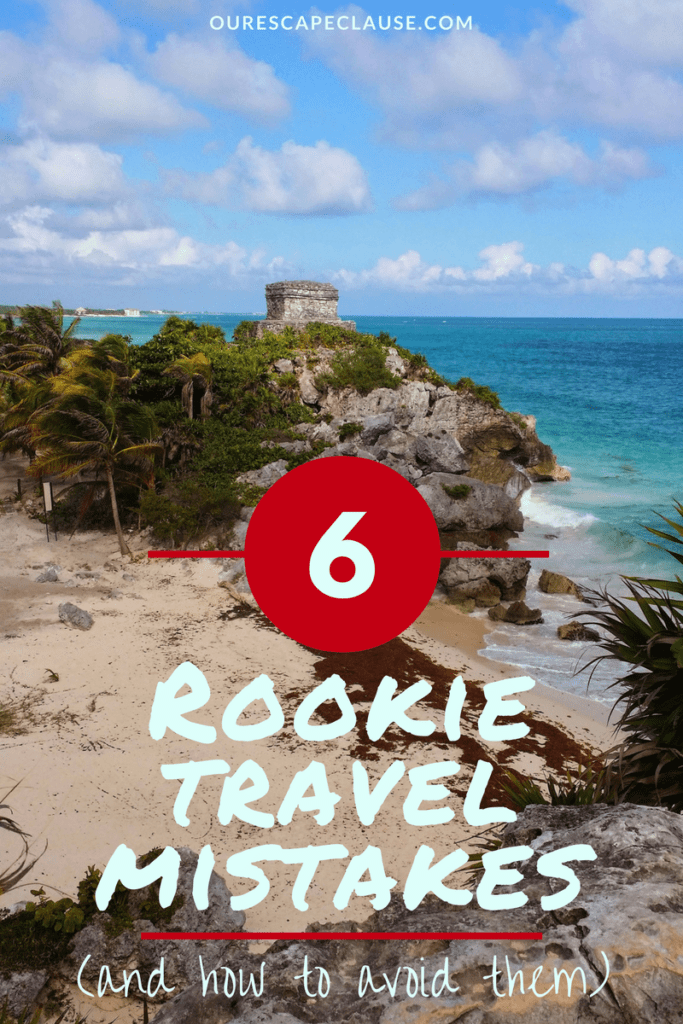 *Some links in this post are affiliate links. If you click through one of these links, we may earn a small commission at no extra cost to you. We are committed to only ever recommending products and services that we personally use and like.