September was our first full month in Europe of 2017, and to say we enjoyed it would be an understatement.
From wine tastings, to hiking, to caving, to sailing excursions, we have had an absolutely incredible time–October has a lot to live up to!
Where We've Been:
Bratislava & High Tatras, Slovakia
Budapest, Hungary
Valletta, Marsaxlokk, Bugibba, Mdina, Gozo & Comino, Malta
Rome, Italy
Highlights of September 2017:
Our time in Budapest was packed full of adventures, but both caving under Budapest and our wine, cheese & charcuterie tasting tour rank as experiences that we'll be discussing for years to come–we just had so much fun with them!
In Malta, it was impossible to beat staring out over the Blue Lagoon and Crystal Lagoon–and the fact that I was able to enjoy several hours on a boat with only a tiny bit of seasickness at one point was an enormous highlight in and of itself! Seriously, guys, Sea Bands
: they're magic.
As for our time in Rome, well: walking out of our metro stop lost in a discussion about what to eat for lunch and looking up to realize that the Colosseum was right in front of us was absolutely amazing.
My breath literally caught in my throat, and we had such an incredible time exploring the Colosseum and Roman Forum on the very last day of September (the fact that it was 70 degrees and sunny outside didn't hurt, either!).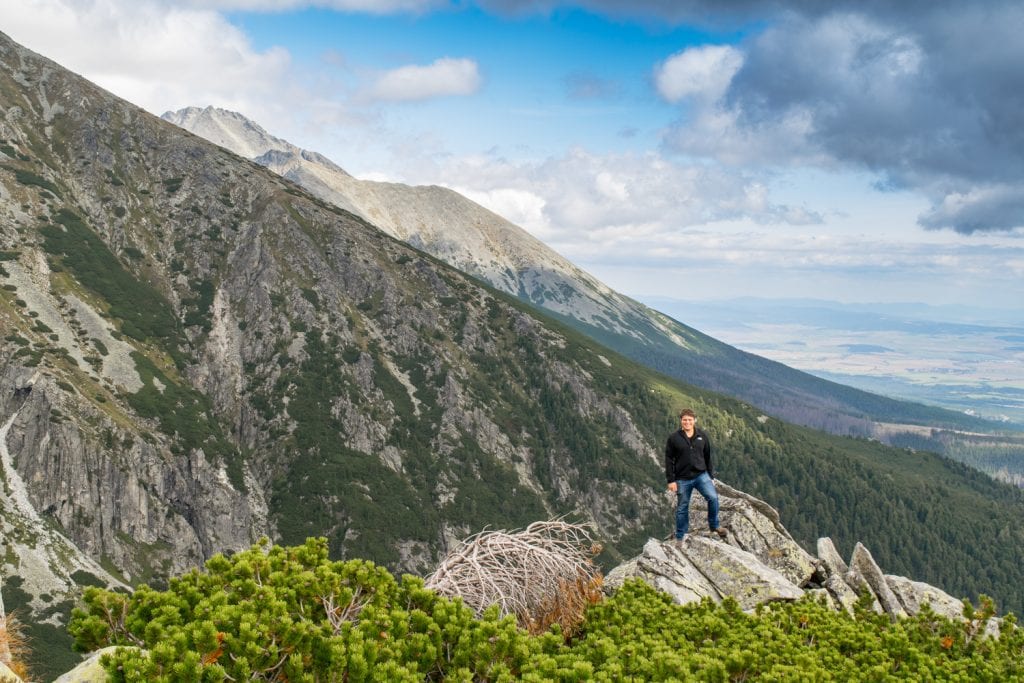 Challenges of September 2017:
In Slovakia, we were hit with terrible weather while in the High Tatras: it rained every day we were in the mountains, often for the entire day. The sun only came out a couple of times, briefly, and we didn't end up hiking nearly as much as we had wanted.
Oh, well–the trip was still worth it!
The biggest challenge of September, though, came in the form of an eye infection I came down with in Budapest: I wasn't able to wear my contacts for more than a week (or visit the thermal baths during that time, sigh), and we had to run all around town to find a store that could make glasses with same day turnaround so that I could still get out and explore.
At least the actual doctor's appointment was easy enough: I was seen just an hour after walking in to see if a doctor was available, and the appointment and the two sets of eye drops prescribed came to less than $20 USD!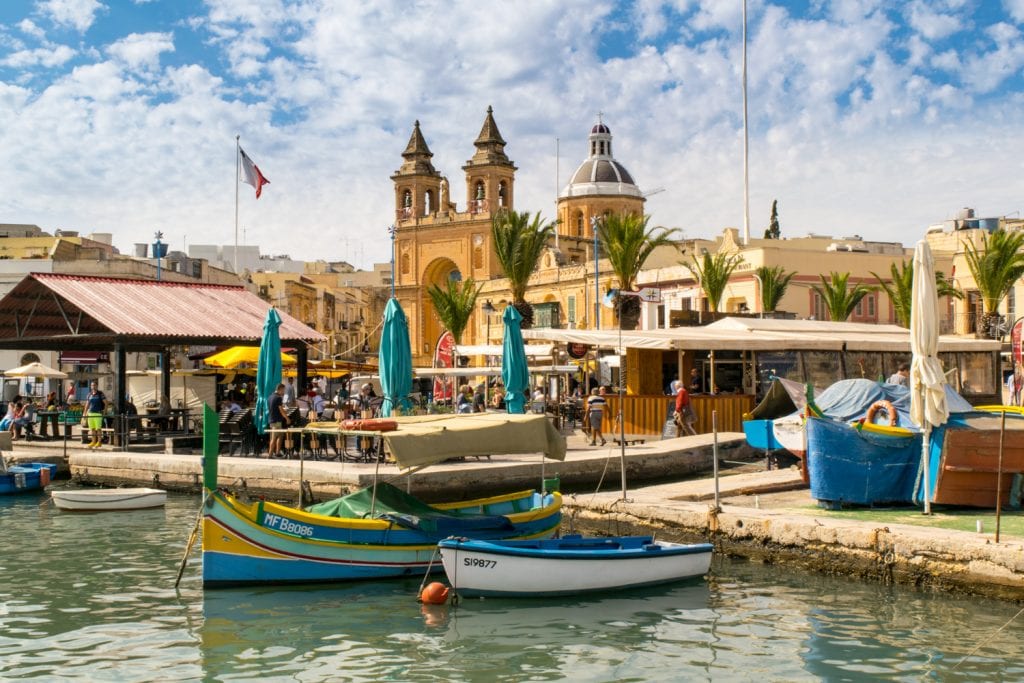 Best Money Managing Move:
Staying still for two weeks in Budapest.
We knew that we wouldn't want to travel nearly as quickly as we did in 2016 during this round of Europe travel–not only has our travel style naturally evolved, but with Jeremy working regular Monday-Friday hours, we have to be a bit more strategic to get everything in that we want to in a given destination (especially without exhausting ourselves!.
Our two weeks in Budapest were perfect, and exactly what we needed to catch our breath–and our wallets, as the travel between destinations eats into our budget significantly.
Most Popular Instagram Photo:
When the sun did grace us with its presence in the High Tatras, the photos were unbelievable–like this stunning mountain lake view.
September 2017 Posts:
6 of the Absolute Best Viewpoints to Visit in Prague — Prague's biggest asset is its fairytale beauty–here are the best spots to admire it from.
Show Me The Money: Travel Budget for Prague — Our evolving travel style, excitement at being back in Europe, and penchant for tasty restaurants all caused our Prague travel budget to be a bit higher than we would have liked. Oh, well.
5 Reasons to Go Hiking in the High Tatras of Slovakia — This mountain range is a bit off the beaten path for people outside its region, but we loved it (even with the rainy weather that we dealt with).
Prague or Budapest: Which One Should You Visit? — Almost everyone who visits both of these beautiful Central European capitals has a strong opinion on which one is "better"–here's ours, along with some practical information to help you decide.
Eating Our Way Through Budapest with Taste Hungary — Wine. Cheese. Charcuterie boards. Cakes. Coffee. Pastries. Gelato. … We had an absolute blast on our tours with Taste Hungary, and left completely stuffed both times!
8 Exciting & Unusual Things to Do in Budapest — We skipped the highlights like Gellert Hill and Parliament in this post in order to discuss some of the city's lesser-known strong points–it's some of these that help Budapest rank among our favorite cities in the world!
What's Next:
Italy, Italy, and more Italy: with the exception of a quick few days in a new destination toward the end of the month, all of October is going to be spent in one of our favorite countries in the world.
We're starting in Rome, where we're working our way through the first-time-in-the-city highlights, and then taking off for Tuscany.
We've rented an apartment in Florence for a solid month, and have already started sketching out an incredible itinerary for our time there: horseback riding, Vespa tours, side trips to the smaller Tuscan villages, wine tastings, and a day trip to Cinque Terre have all been discussed.
Who knows exactly how much of our to-do list we'll manage to accomplish, but we are so excited to settle into one place for a whole month, explore Florence in depth, and eat all the Italian food we can get our hands on.
Many thanks to Caving Under Budapest, Taste Hungary, and Barbarossa Excursions in Malta for hosting us on our adventures with them! All opinions are, as always, our own.
Some links in this post are affiliate links. If you click through one of these links, we may earn a small commission at no extra cost to you. We are committed to only ever recommending products and services that we personally use and like.