When we started traveling full-time more than 2 years ago, we had no idea just how long our list of places we wanted to see would get… and we definitely had no idea that we would ever go to Mozambique.
South Africa, on the other hand, we've been dying to see from the start.
One place on our original list, one new treasure that we discovered through years incessantly of traveling and consuming stories about travel… the combination made for quite the wonderful September.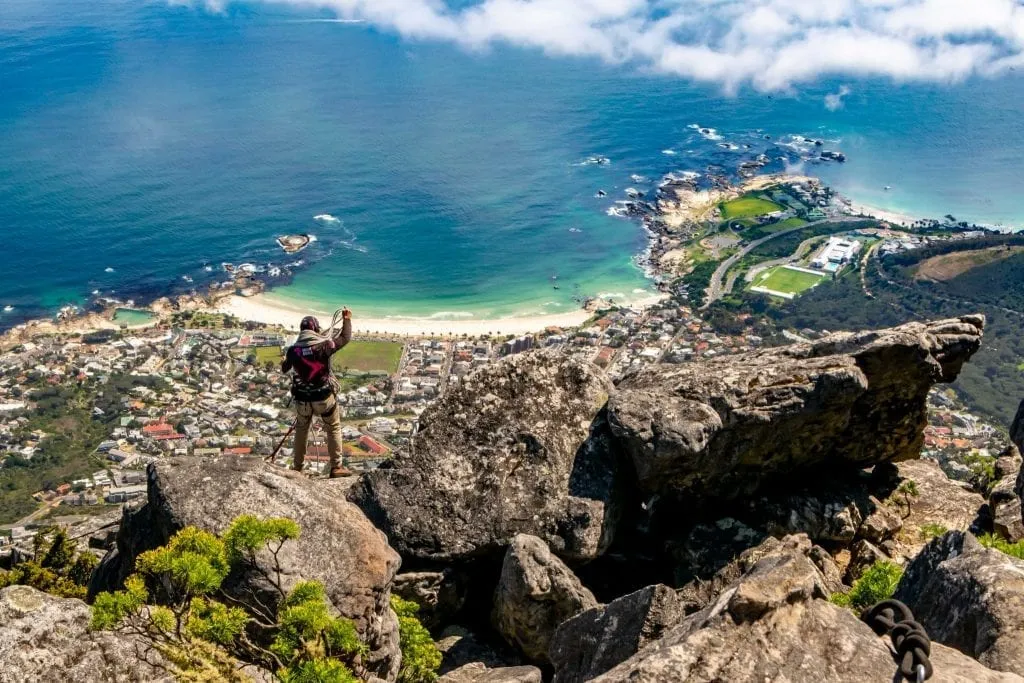 Where We've Been:
Tofo & Vilanculos, Mozambique
Cape Town, South Africa
Highlights of September 2018:
Staring out across the sand dunes on an uninhabited island near Vilanculos. I've already waxed poetic about our day on the islands near Vilanculos in this post, so I'll keep it brief here, but to put it simply: it was one of the most unique places we have ever been.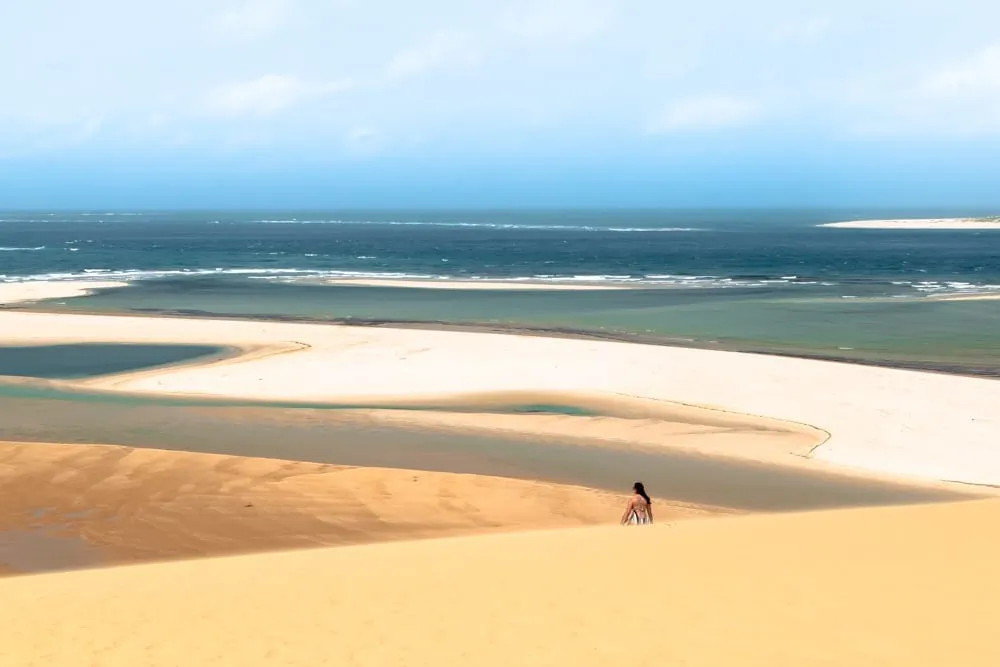 Seeing two whales–one of them a calf–right next to our diving boat. Spending the first week of September in the tiny town of Tofo led to plenty of wonderful memories–meals overlooking the water, scuba diving in the Indian Ocean, long walks on the deserted beach–but realizing that we had unknowingly scheduled our trip for whale season was a fabulous bonus!
As our tiny rubber boat made its way out to the dive site one day, we were gifted with the best whale sighting of our trip: a mother and calf not 20 feet from our boat, jumping gently out of the water.
I would love to have pictures of that moment… but I think I remember it all the more for being able to do nothing but stop and commit it to memory that second.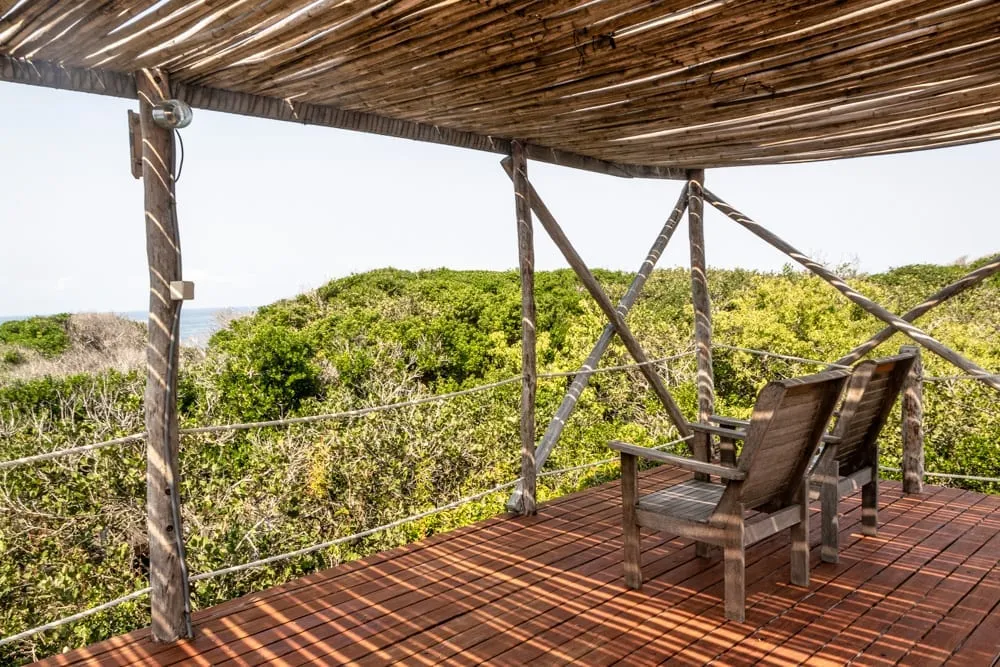 Hiking Lion's Head. We came to Cape Town ready to experience the outdoors: the hiking, the beaches, the wine country. As we began ascending Lion's Head… we knew our expectations were right on the money.
How many cities have epic hikes overlooking the cityscape, a mountain range, and the stunning coastline within a 15-minute drive from downtown?
Not many.
Falling head-over-heels in love with Cape Town. Oh, Cape Town–this city has more than lived up to our (high) expectations. The nature, the wine, the incredible food scene (this city home to the best burgers we have ever eaten, hands down), and the excellent price tag all have worked to make Cape Town one of our new favorite cities in the world.
We ended up deciding to stay for a solid month, and that was absolutely the right decision.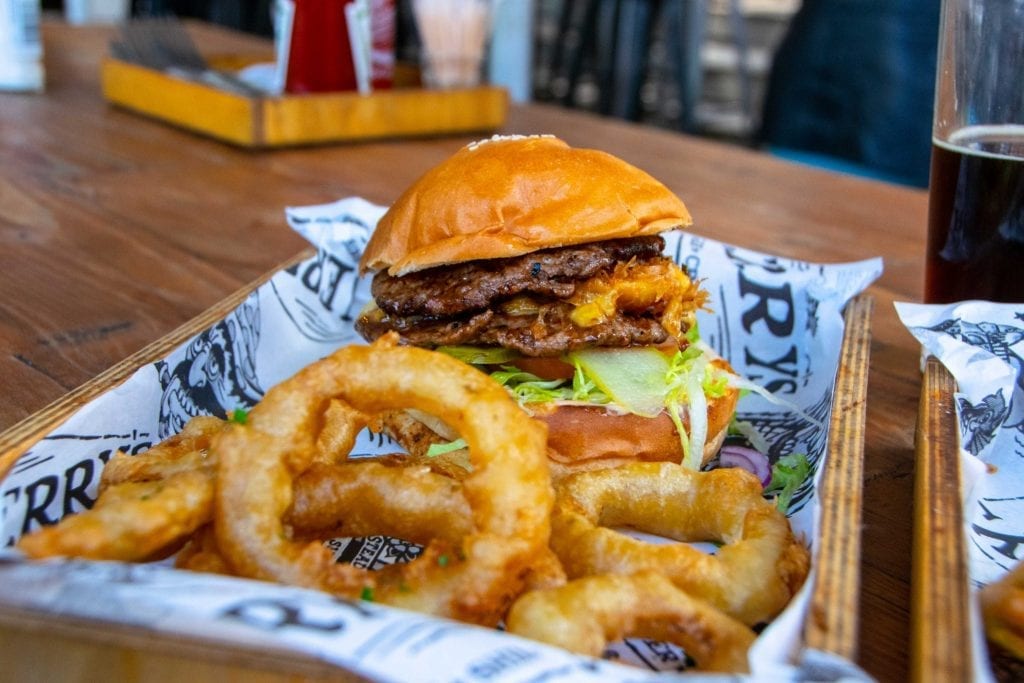 Challenges of September 2018:
Battling the side effects of doxycycline. Nausea sucks. Joint pain sucks. Ear pressure that makes scuba diving difficult sucks. Having to take these drugs for 6 weeks sucks.
Everything about doxycycline sucks… except for the not getting malaria part. That's pretty important.
We know we made the right call by taking anti-malarial medication in Mozambique (and we're still on it, based on the requirement to take doxycycline for 4 weeks after leaving the malarial zone), but let's just say that we'll definitely be investigating other drug options before the next time we head into a malaria zone.
Accepting that we need a new travel schedule. How many times have I written in these monthly reviews that we need to slow down?
Six, seven, a dozen?
We're ready to listen. After nearly 2.5 years on the road, we're just flat tired. Tired, and weirdly starting to feel (like many bloggers, honestly) that traveling is starting to get in the way of running a travel blog.
And while we are insanely passionate about our travels, we're also passionate about our business.
So, after we finish up a month in Cape Town and a quick South African road trip, we're heading to another destination for a solid month. Then a bit of traveling, and then probably home for Christmas.
Slow and steady.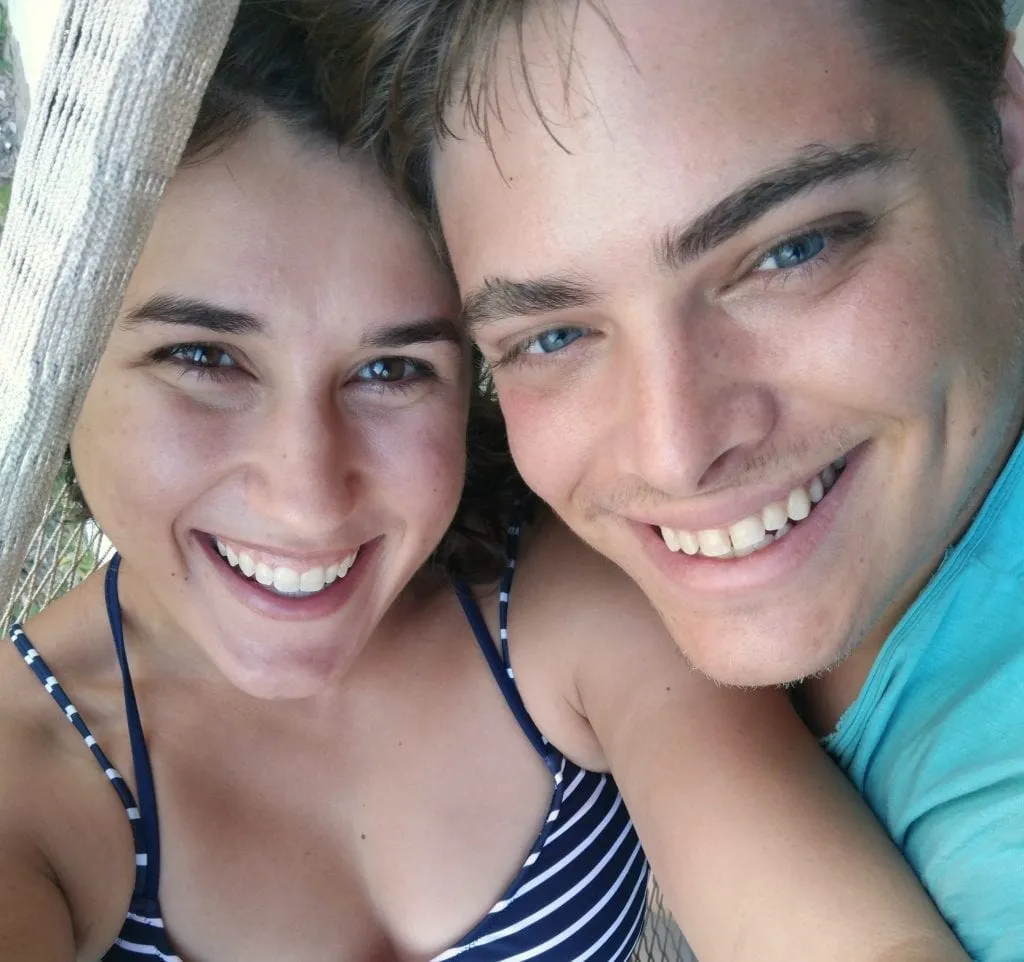 Featured Travel Product of the Month:
Planning a trip anywhere near water?
Consider bringing a dry bag: they're inexpensive, easy to pack, and make it incredibly easy to safely bring your camera, phone, and other valuables on a boat trip, a kayaking trip, or anything else that might see your electronics get frighteningly close to water.
We love ours (we picked it up at a marketplace in Laos, but we've linked a similar, well-reviewed one above), and use it all the time when we're around water.
Featured Travel Book of the Month:
It's officially the month of Halloween!
I can't think of a better destination to feature this month than Savannah, which purports itself as one of the most haunted cities in America.
John Berendt's famous non-fiction novel about a real-life murder in the 1980's is known for both its spellbinding storytelling and its impressive success in capturing the spirit of Savannah. It's impossible to read this book without wanting to travel to Savannah yourself… maybe even to check out the home where the crime took place, which is open to the public.
Most Popular Instagram Photo:
It's not even a contest: this shot overlooking Camp's Bay from Lion's Head was the undisputed winner on Instagram this month.
September 2018 Posts:
This was an extremely prolific writing month–I'm actually pretty impressed with myself for how much I got done, especially considering that we were traipsing around Mozambique for the first half of September!
Tofo, Mozambique: What to Know & How to Get There — When we started researching our trip to Tofo, we quickly became frustrated by the lack of information available online… and set out to fix that. Here's everything you need to know if you're planning a trip to Tofo!
One Day in Paris: The Ultimate Guide — Only have one day in Paris? Don't worry–you'll still be able to see quite a bit! Here's how.
The 11 Best Views of Florence & How to Visit — Florence's skyline, with Duomo erupting from the center and towering over the rest of the city, is iconic. Here are the best places to admire it.
Fun & Ridiculous Moments in Vilanculos, Mozambique — Our time in Vilanculos was wonderful… but we also had quite a few things go hilariously wrong!
44 Fun Things to Do in Istanbul — After spending around 2 months exploring Istanbul this year, we've got a pretty solid feel for the tourist highlights in the city. Here's a (super long) bucket list for anyone hoping to dive deep into Istanbul.
One Day in Florence: Everything You Need to Know — If you need to rush and see Florence in one day, you definitely can! Be prepared to leave with sore feet, a full stomach, and hundreds of new photos on your phone/camera.
Visiting Versailles From Paris: The Complete Guide — Versailles is easily the most popular day trip from Paris. If you're looking to head to Versailles for the day, we've covered everything you need to know–what to do, how to get there, and how to get tickets!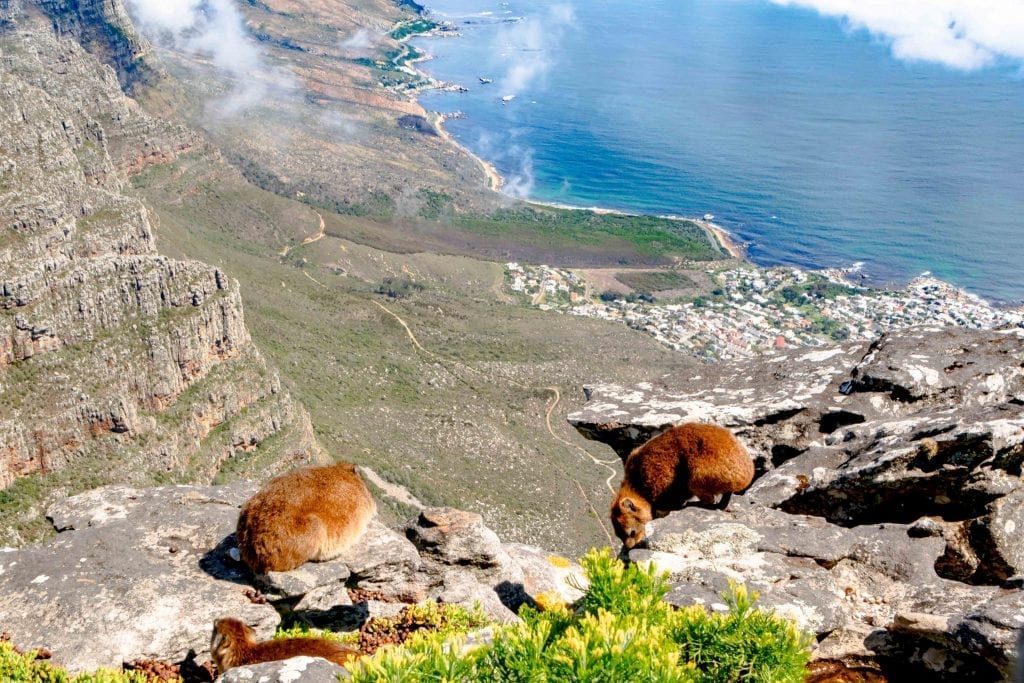 What's Next:
For the last several months, we've been quietly mourning the fact that after our incredible fall in Italy in 2017, we probably weren't going to make it back for the season this year, as there is so much else to see: we're all the way in southern Africa right now, the Middle East has been calling our names, we're pushing a year since we've visited Oklahoma, and even if we did decide to go back to Europe, shouldn't we visit somewhere that we haven't already spent almost 2 months this year?
Well, uh, that's all perfectly logical… and we booked tickets to Rome anyway.
What can I say? October in Italy is just too lovely to pass up!
So, after an amazing (if less fast-paced than we initially planned) 2 months in southern Africa, we'll be heading back to Italy in mid-October.
We've rented an apartment in Rome for a month, and we're so excited to dive deep into the city and surrounding area. There are some major Italy highlights, like Mount Vesuvius and Pompeii, on our list, but also lots of time built in for appreciating the heaven that is Italian food and wine.