Making a travel packing list for long-term travel is nearly always overwhelming.
Choosing between what to bring and what to leave behind, deciding what your absolute backpacking essentials are, what to stash an extra supply of and what to buy on the road, trying to predict what you will really need while you are gone and what will gather dust in the bottom of your bag… packing is an exercise in making hundreds of small decisions very rapidly, a process that only seems to get harder the more you overthink it.
We've definitely made our share of travel packing mistakes: it turns out that I didn't need six pairs of socks or two pairs of yoga pants, for example (though Jeremy still wishes we had a travel coffee maker to fuel his obsession, so there's definitely some individual priorities to consider here).
Some items, though (like a pair of swim goggles or a good sling bag), are worth their weight in gold while on the road.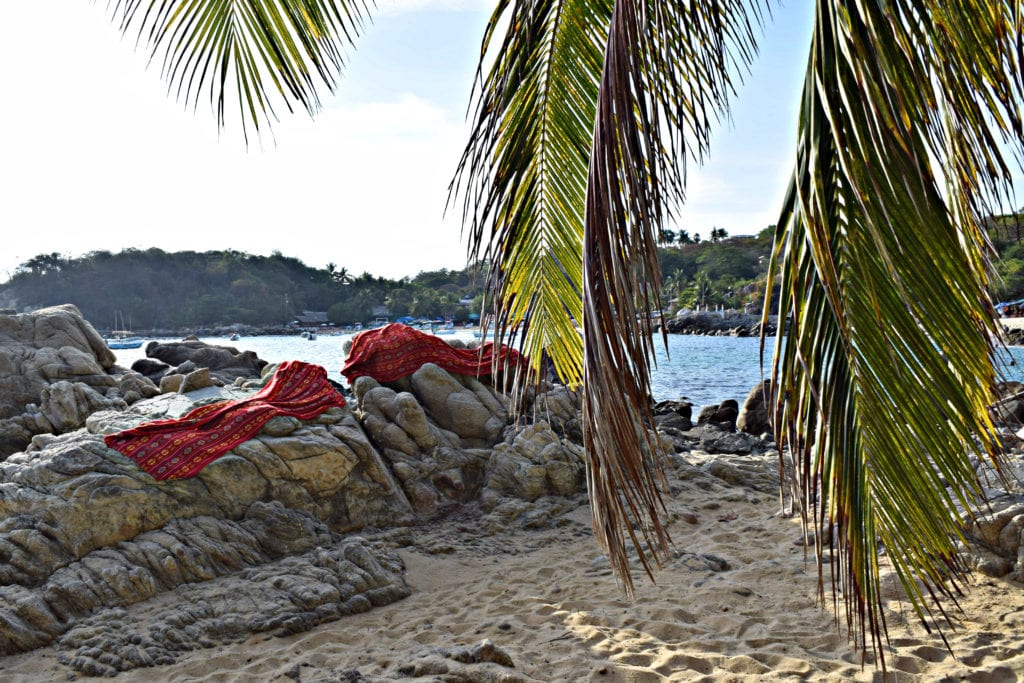 Here are 12 tiny items on our travel packing list that we are constantly glad that we have loaded into our travel backpacks–and not just because they take up barely any room in our bags.
I mentioned our Steripen in my review of our 8th month of full-time travel: I estimate that it saves us close to $100/month when traveling places where it is not safe to drink untreated tap water… and that even includes replacing the batteries!
2. A Dry Bag
We worry so much less about our camera now that we have a dry bag to throw it into. Not only does it come in handy on boats and around bodies of water, it's great when there's rain in the forecast–tucked in there, we don't sweat bringing the camera around.
We have a small 5L dry bag right now, though we may consider upgrading to a 10L or 15L down the road.
We love our Nalgenes–we started our travels with two, though one disappeared between Oaxaca and Puerto Escondido.
Our remaining Nalgene gets daily use, is the perfect size to use with our Steripen, and saves us both time and money when out exploring for the day.
4. Extra Lens Caps for our camera
We're now up to three lost lens caps in eight months of travel.
The first time we lost a cap, we ended up storing one of our lens in a sock for a few weeks while looking for a camera store (we eventually replaced it for about double what Amazon charges in Ljubljana).
Stuffing a few extra caps in our bag is definitely worth the lack of a headache if one wanders off and/or gets accidently dropped off the side of a mountain and/or falls into a lake (the environmentally concerned human in me is cringing writing that).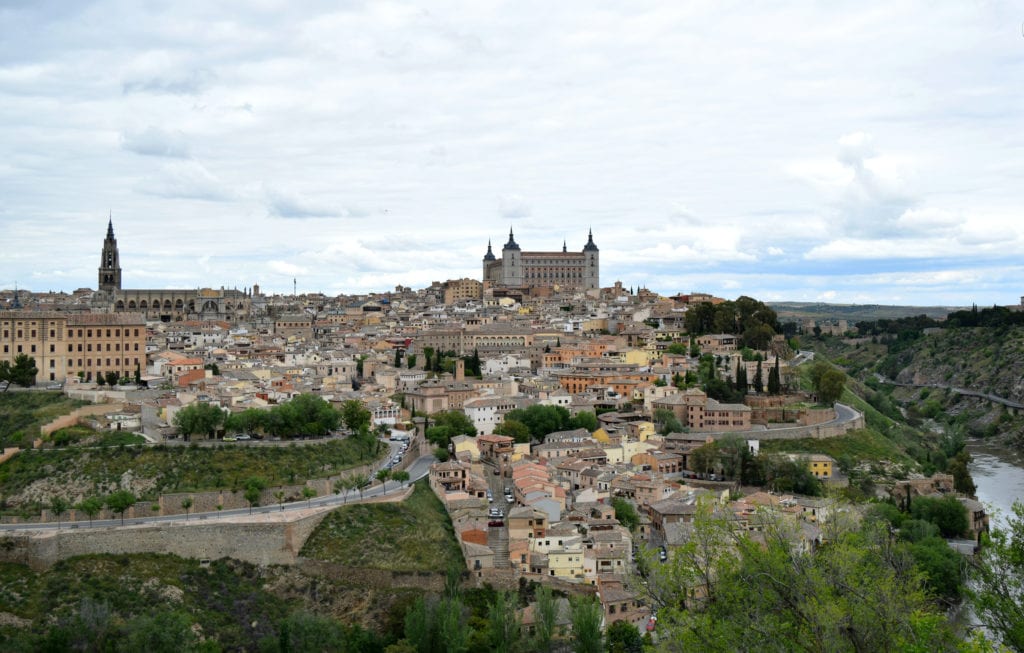 Sadly, we left our cable behind in an Airbnb, but we'll replace it when we get the chance.
One small, feather-light cable, and suddenly, watching Netflix on a laptop can turn into watching Netflix on a nice TV! Our HDMI cable made watching Game of Thrones so much better last summer.
We both love to swim and are always hopping in bodies of water whenever we get the chance. Both lap swimming for exercise and swimming around looking for beautiful fish are greatly enhanced by being able to see (and in the case of nearly blind people like Jeremy and me, worrying about losing a contact lens).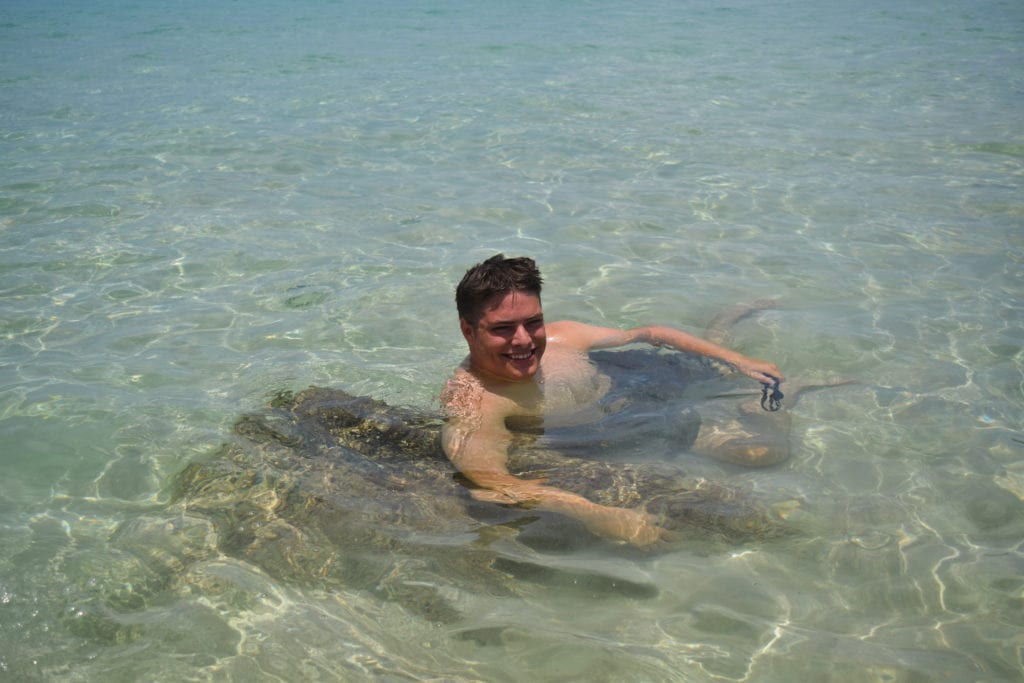 These amazing things are designed to charge electronics via USB cables while on the go–our power pack can charge our phones about 10 times before losing battery, and it has saved our skins more than once when we got lost after long travel days.
8. A Composition Notebook
A very inexpensive travel accessory, but one that I love: it's always nice to be able to write things down, whether it's things to do, attractions to see, or simply journaling.
Why a composition notebook specifically? Unlike spiral notebooks, composition notebooks won't scratch your electronics or attack your clothes.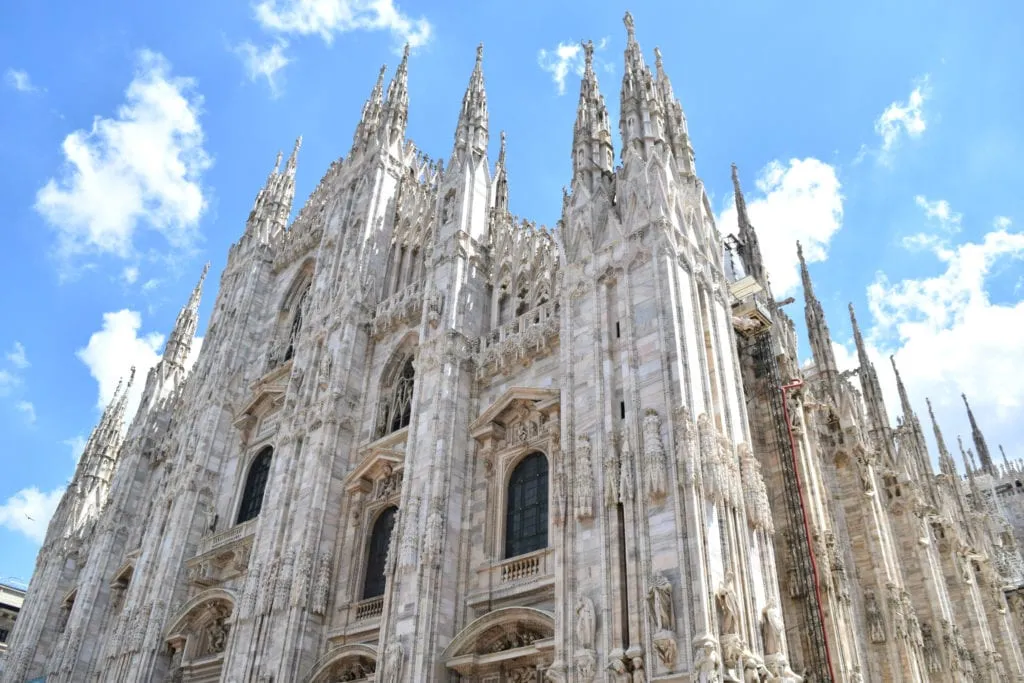 9. A wallet that zips
Jeremy and I almost never used cash when living in the United States, so when we started traveling, we suddenly had to adapt to constantly having bills and coins (often from multiple currencies) on us.
I'd actually recommend a couple of these–one to carry with you, and one to leave in your bag with backup cash and any currencies that you aren't currently using.
You can pick up a coin purse on Amazon, but since they're inexpensive and sold in essentially every tourism destination, it'll probably be more fun to pick one up on the road.
Incredibly light and durable (the medium size holds up to 50 pounds!), RuMe bags are designed for people on the go, making them perfect for travelers.
Our RuMe bag is most frequently our grocery bag and our beach bag and has occasionally been our laundry bag in a pinch.
It's incredibly useful, much better for the environment than leaving a string of plastic bags in our wake, costs very little, and takes up almost no space in our bags.
11. Basic over-the-counter medicine
You know what's terrible?
Being incredibly sick, feeling like death, and having to wander out into the pharmacy of a foreign country with Google translate in hand, with a desperate hope that A) They'll understand what you need, and B) they'll have it in stock.
In Paris, I ended up taking home ibuprofen instead of allergy medicine and was not thrilled about the result.
Rather than risk it, throw some basic over-the-counter medicine in your bag–it's much less stressful that way.
Peanut butter sandwich making. Fruit slicing. Wine bottle opening.
We use this knife all the time, and when I asked Jeremy what items to include on this list, he immediately mentioned the Swiss Army knife.
Just don't forget to check it: this isn't a great idea for carry-on-only travelers.
As we continue traveling, I'm sure that we'll refine our packing process more and more (though I doubt it'll ever stop being overwhelming to make a travel packing list for and pack for 3+ months). I'm confident, though, that these twelve items will stay on the travel packing list list–they're too useful and too easy to carry to ever be worth jettisoning.
*Some links in this post are affiliate links. If you click through one of these links, we may earn a small commission at no extra cost to you. We are committed to only ever recommending products and services that we personally use and like.