Our travel budget for Nicaragua had a different balance than in most of the countries we visit: we were tired from our time in Mexico, Belize, Guatemala, and Honduras, which led us to spend less time (and money!) on excursions and more on laid-back activities like hanging out at "home" and taking walks around town.
On the other hand, knowing that we would be spending more time in our lodging caused us to splurge on it a bit more than we would have at the beginning of our trip through Mexico and Central America–so ultimately, the average costs all balanced out, and we still ended up spending only a bit more per day than in ever-affordable Guatemala.
Trip Length: 28 full days
Total Cost: $1998.37, $71.37/day, $35.68/person/day
All prices are in USD.
Lodging: $1168.49 for 29 nights, average of $40.29/night
Our lodging costs didn't skyrocket as much as we initially feared in our travel budget for Nicaragua–this has more to do with the fact that lodging in Nicaragua is simply affordable than any effort on our part to keep the costs down.
We did receive two weekly discounts for booking a 14-night stay at our splashed out Airbnb in Granada, bringing that price to a little over $40/night. Our most expensive lodging in Nicaragua was easily the La Punta Resort on Ometepe, which we frankly found overpriced for the services provided.
Where We Stayed in Nicaragua:

Leon: Central Lodge Hostel — This small hostel was basic, but exactly what we needed. It was quiet and clean, the a/c worked, and it was just a five minute walk to the main square of Leon.

Granada: Our Airbnb in Granada was one of our favorite Airbnbs of all time: it was extremely clean, very modern with plenty of nice finishes, and had a private plunge pool inside the apartment–what's not to love? The owners couldn't have been nicer or more helpful. Never used Airbnb before? Sign up here to get a discount on your first trip!

San Juan del Sur: Moke Huhu Guesthouse — We called Moke Huhu home in San Juan del Sur. The property is in a great location, right in the center of town and a short walk from the beach. The first room we were put in here was both cramped and loud, but when we upgraded to a larger room with an ensuite bathroom for an extra $5/night, our experience at Moke Huhu got much better. We wouldn't hesitate to stay here again if we head back to San Juan del Sur and are looking for a budget hotel.

Ometepe: Hotel La Punta Resort — This hotel wasn't sure what it was trying to be. It billed itself as a resort, but operated more like a hotel–the large dining room was only open for breakfast (even though most restaurants and shops cost $15 USD round trip to access by tuk-tuk and were too far away to walk to). They didn't sell tours, but there wasn't a good place to access any outfitters within walking distance. Essentially, it was a nice, quiet hotel that didn't make any effort to compensate for its beautiful, but remote, location. We will definitely stay closer to town if we visit Ometepe again.
Transportation: $58.20
For the most part, transportation in Nicaragua was ridiculously cheap. For example, we took a chicken bus from San Juan del Sur to Rivas (about one hour) and a taxi from the center of Rivas to the dock to catch a ferry to Ometepe (about 15 minutes), for a grand total of $2.19/person.
Taxis ran about $2/ride in Granada for our grocery store runs, but more than 5x that to reach town in pricey Ometepe for a similar-timed ride of about 15 minutes (another reason we would recommend staying in town while on Ometepe, rather than at a more rural property).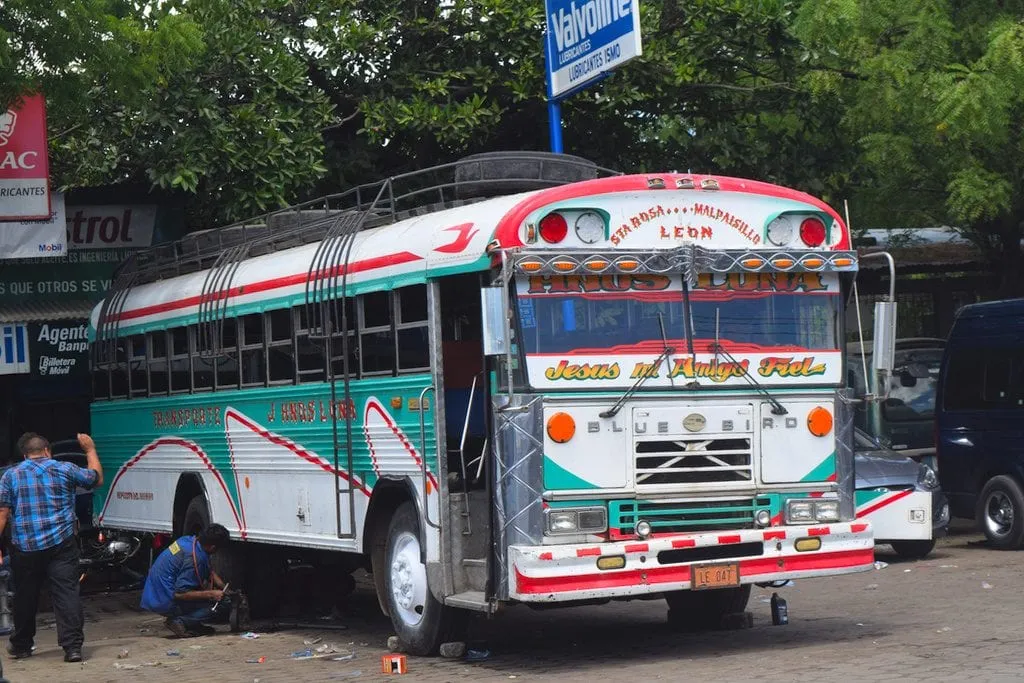 Restaurant Food: $280.22
Restaurant food costs varied wildly in Nicaragua: in San Juan del Sur, for example, we paid less than $3/person for a great desayuno tipico (usually scrambled eggs, gallo pinto, corn tortillas, avocado, and coffee or juice) from one of the comedors in the market, but dinner at a more tourist-oriented restaurant could easily run almost $10/person–even more at Nica Thai, home of the worst Thai food we have ever eaten (seriously, no matter how bad your craving is–just don't).
Groceries: $253.28
We exclusively ate at home during our two weeks in Granada, and for most of our time on Ometepe. Like in most places we've visited in the developing world, packaged goods (especially those from brands familiar to Americans) will come at a bit of a premium, but basics like eggs and produce will be priced below what we are accustomed to in the United States.
Read Next: How to Spend Two Weeks in Nicaragua (And Fall in Love With the Country)
Tours & Excursions: $206.66
Even though we were tired in Nicaragua, we still found our way out to some amazing stops: our evening tour of the Masaya Volcano ran $15/person from Granada, and ducking into the Leon Cathedral and Iglesia de Merced in Granada only ran a few dollars.
We received a discount for our sunset ride with Rancho Chilamate, but to keep this travel budget for Nicaragua consistent I calculated it as if we had paid the full $79 USD/person, and also added in the tip we gave our wonderful guides.
Miscellaneous: $31.52
We were lucky that not many miscellaneous expenses came up in our travel budget for Nicaragua: $3/person for an exit tax when we left and a few dollars here and there for toiletries, tips, and bathroom runs were about all the random costs that we had.
About half of this cost is made up of a vase that we bought at a market near Granada–and we proceeded to trek it from Nicaragua, to Costa Rica, to Panama, to Costa Rica, to Boston, and then back to Costa Rica before finally bringing it to Oklahoma, where it will hang out at my dad's house until we have a permanent address again.
Note to self: save souvenir shopping for within a couple of weeks of heading home–we had no idea how long of a journey that vase would take when we bought it!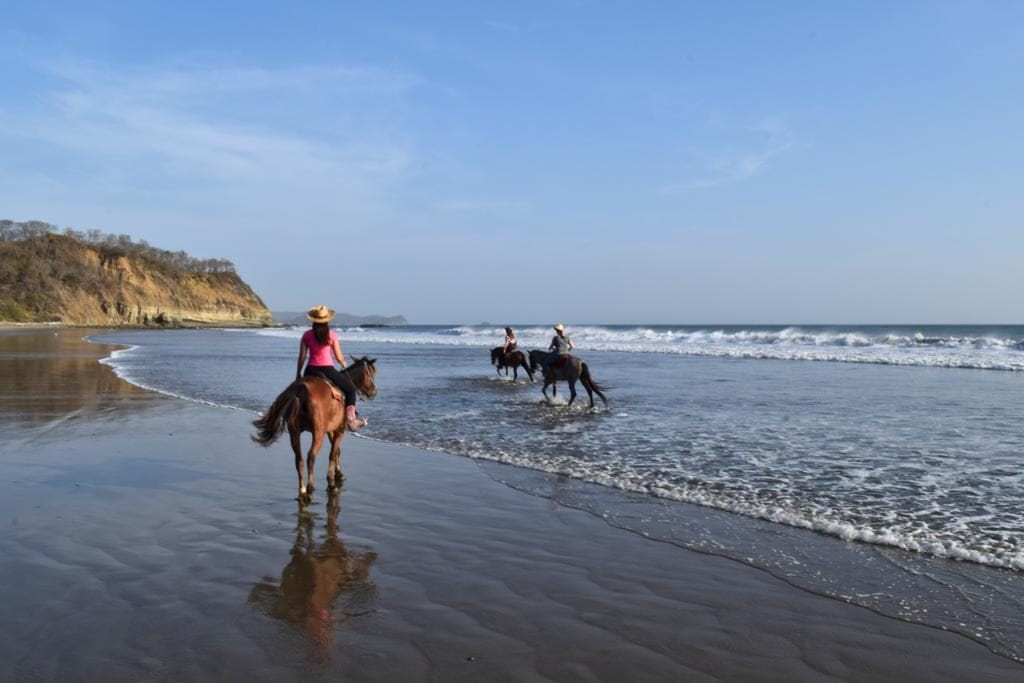 Overall, we are completely satisfied with our travel budget for Nicaragua–had we done a few more excursions, the cost certainly could have jumped, but we likely would have compensated with less cozy accommodations instead of letting our costs get too high.
For a look at a Nicaragua (and Panama, and Costa Rica) travel budget that includes a tiny bit more luxury, check out this travel budget for Central America from Ali!
One thing is for certain: writing this from our summer sublet in pricey Boston has certainly made me nostalgic for prices in Central America!