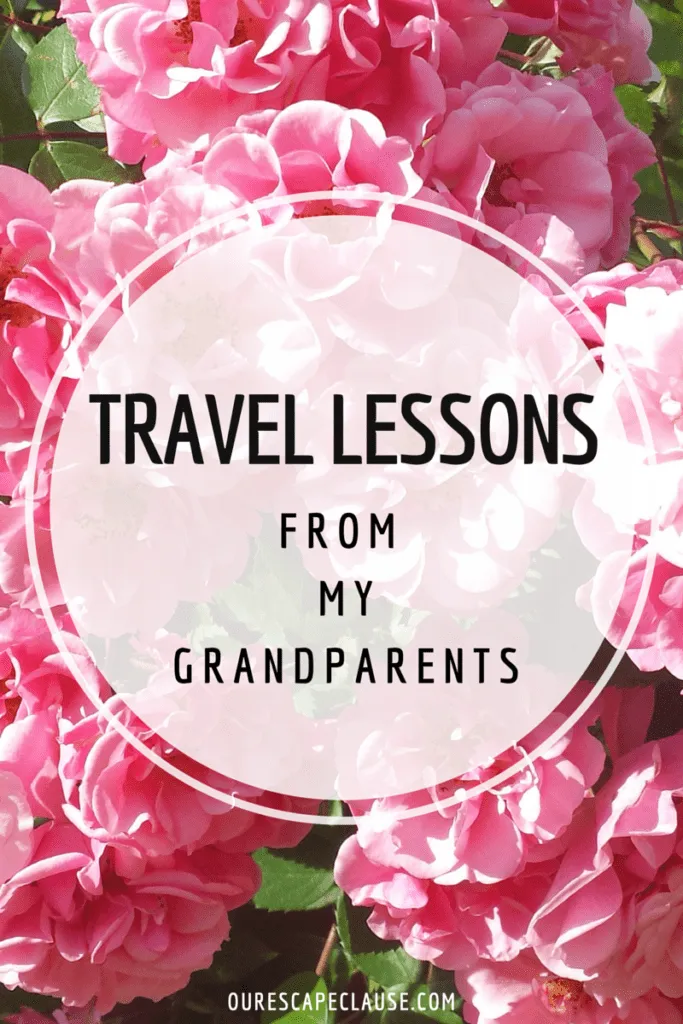 Jeremy and I have been lucky enough to have incredible role models in our grandparents: strong, lively, intelligent, warm, adventurous and loving.
Today, I would like to give a shout-out to one set in particular: my paternal grandparents. Grandma and Grandpa,as they're known to us, have been globetrotting since long before I was born. After 52 years of marriage, I can't count the number of times that they have gone abroad or traveled around the US, but this summer we were lucky enough to travel abroad together for the first time.
Traveling with family was a fantastic experience, and a great mix-up from the "normal" pattern of Jeremy and I traveling as a couple. Days were packed with incredible sights and delicious food (I swear, my grandparents move so fast that I can barely keep up half the time, and my Dad definitely inherited the trait), and nights were filled with games, chocolate and glasses of wine. We would do it over again in a heartbeat, and hope to plan another trip within a couple of years.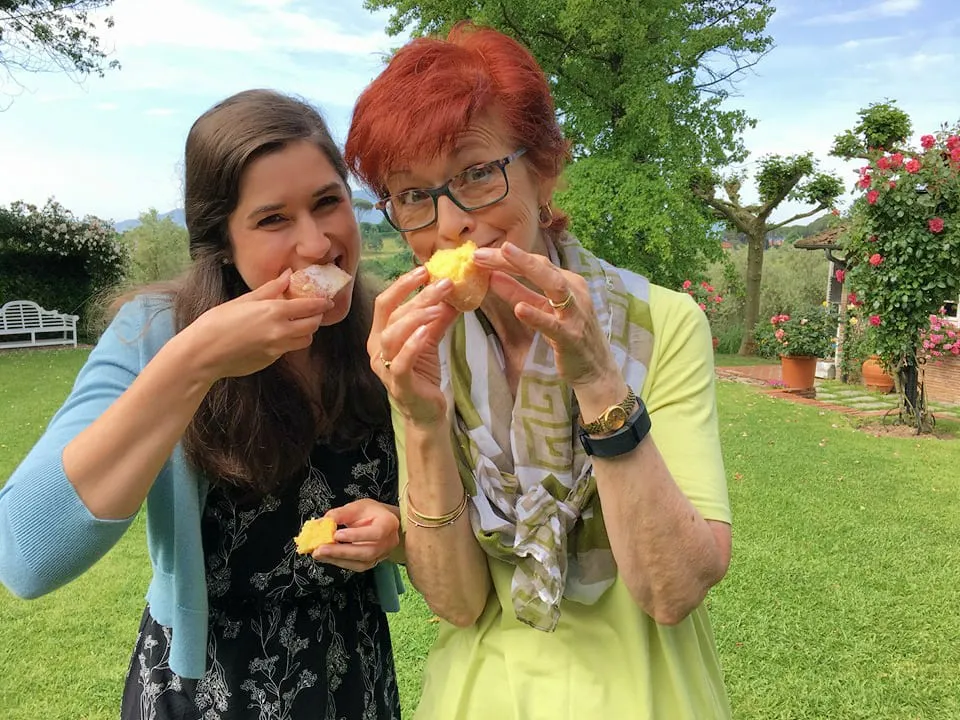 On this trip and in the 25 years before, here are some travel lessons that they have taught me:
1. Don't be afraid to take risks.
My grandparents grew up in a different era. In their childhoods, their world was Cleveland, Ohio. They married young, and a few whirlwind years later, packed up their two young children and took off for Houston, TX.
A cross-country move may not seem like an enormous deal today (or strictly travel, but I think it is: it's certainly exploring a new-to-you part of the world), but in roughly 1970, they may as well have been going to Australia. Communication to home included letters and long-distance phone calls (remember when those were a thing?), and they left behind the friends and family that were their support system in early years.
Today, though, they credit daring to make that move as one of the best choices they made in their marriage: Houston in the 1970's was the booming land of opportunity, and they built a beautiful life there–complete with plenty of travel and an idyllic childhood for my dad and aunt to look back on.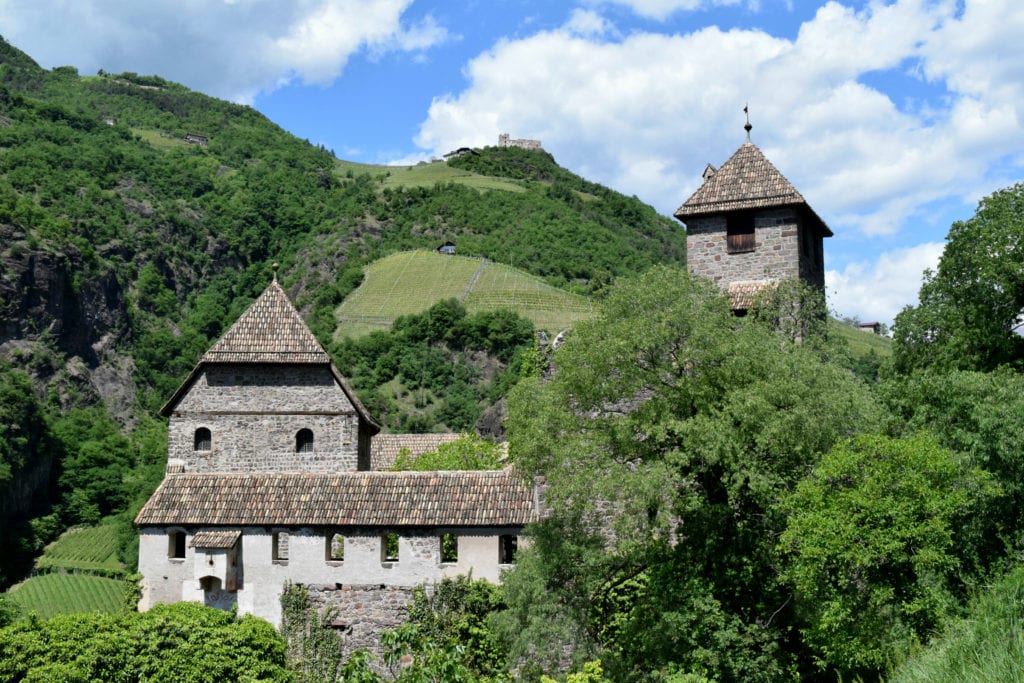 2. Don't worry about country-counting.
Traveling widely is wonderful, yes–but traveling deeply, returning to an area again and again, and getting to know its culture very well–there's value in that, too.
Grandma and Grandpa have now traveled to Bolzano, Italy three times (and I would bet good money that they will be back), and Tuscany even more. They're returned to cities like Florence many times–often bringing new friends and relatives along for the ride to introduce these beautiful places to new people.
3. Embrace the markets.
I love my grandparents' version of lunch while in Europe: a piece of crusty bread, some delicious cheese from a market, a piece of fruit, and maybe some meat. It's delicious, filling and inexpensive–and best of all, it gives you a great excuse to stop into the local markets and buy things like giant slices of parmesan.
In a similar vein, cooking at home opens you up to cultural experiences that aren't available in a restaurant (no matter how "off the beaten path" it is). The open-air, more "traditional" markets are definitely fun, but cooking a dish can often also send you to the local version of a supermarket. From navigating the labels to discovering new products, it's an enormous learning experience, tons of fun, and results in delicious food.
I've written before about how Jeremy and I like to eat at "home" when on the road to save time and money–my grandparents were definitely a huge example in managing that while traveling.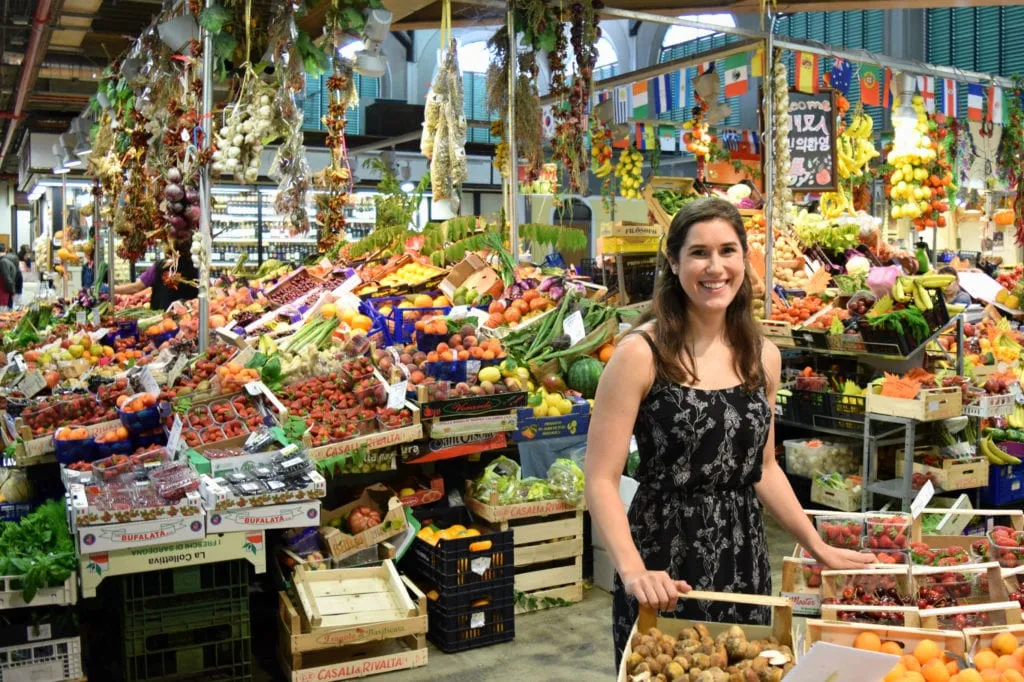 4. Protect your skin.
Frankly, we don't do this enough. But, in the words of my Grandma and Grandpa (and Dad) — "Sunscreen is not enough. Wear a hat."
We actively work toward doing this more, though we're not nearly at their level–my grandparents wear hats like I wear shoes.
5. Be welcoming, but don't sacrifice your own goals.
For longer than I have known them, my grandparents have traveled in groups of all kinds: corporate trips, extended family trips, trips with friends.
Today, they're generally the ones taking the lead on planning for any group trips that they go on, and they've come to operate by a simple rule: "we'll build an itinerary together, we'll spend lots of time together–but, there are things we're going to want to go and do and see. You can come, or not. No hard feelings–but we're going to get this done."
I love this mindset. When traveling with groups, especially large ones, the opportunity for miscommunications, frustrations, mismatched desires, and occasionally getting sick of each other runs rampant. Rather than wait for any or all of these issues to present themselves, decades of traveling has taught my grandparents to set expectations early: we don't need to be attached at the hip, and we're all going to have a good time regardless.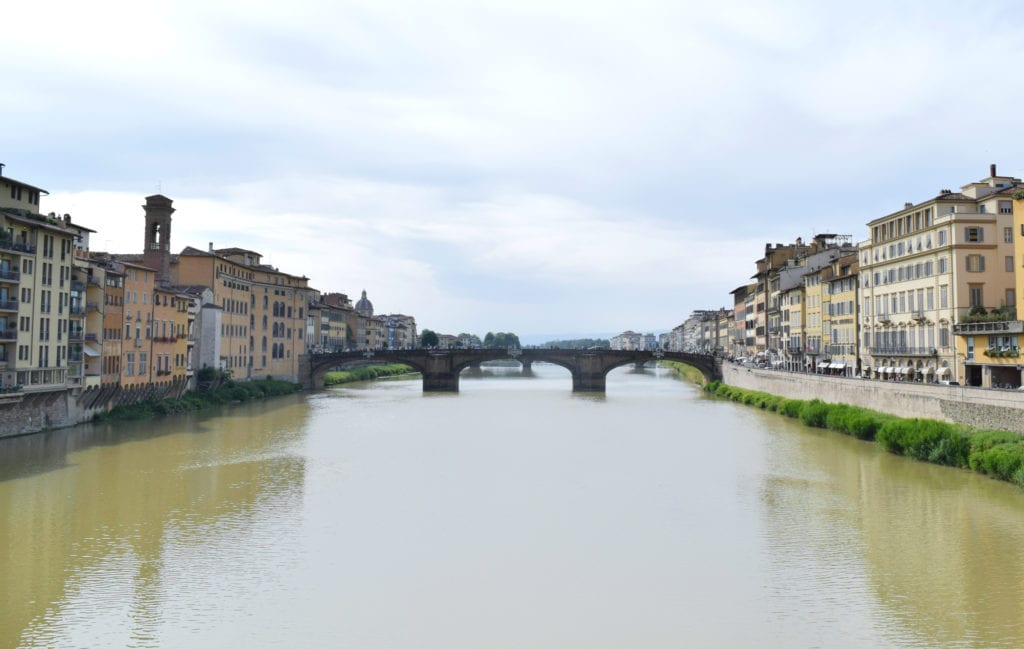 6. Don't be afraid of language barriers.
Before I had ever traveled abroad, language barriers intimidated me. My grandparents travel to Italy more than anywhere else, so over breakfast many years ago, I asked my Grandma if she and Grandpa had ever learned Italian.
She smiled and said, "No, just a few words and phrases. But a few words and a smile can get you a long way."
She was 100% correct so far: Jeremy and I have never felt much of a sting from language barriers. Let's hope it holds true once we get to Asia and can't read the alphabet!
7. The memories will truly be cherished.
My wanderlust is nothing new–it's a beast that I've been wrangling with for my entire life. As a small child, I vividly remember flipping through my grandparents' photo albums and staring at their framed photos, happy to capture pieces of the destinations.
What made it even better, though, was the narrations: the photo of a market hanging in their house that I have loved forever? That was a market in Florence (one that they took me to just a few weeks ago). The purple flowers? Those were from Italy, too–a beautiful property that they once stayed at, completely with an incredibly steep dirt road to approach it.
The beautiful photo of yellow roses climbing a house that is hanging in their home? To my Grandma, that's a window back to the day more than 20 years ago that she climbed on top of a trashcan to get the perfect picture in Paris.
These photos and stories have taught me a lot, but especially this: 1) you will never regret taking photos, and 2) the memories will stay with you forever.
8. Build additional "homes" abroad.
Unpack your bags. Cook a meal. Do a load of laundry. Run to the supermarket. Make your coffee at home in the mornings.
Anything that you can do to normalize where you are staying and make it a home-away-from-home increases comfort on the road–and it often cuts costs, too! After a long day of sightseeing, having a place to unwind and relax that really feels like "yours" (even if for just a few days) can keep exhaustion and burnout at bay, and leave you far more energized than you would be otherwise.
Grandma and Grandpa have taught me this by example for many years–I strongly suspect that it's one of the main reasons that they prefer to rent houses (their favorite company to rent through is VRBO, and they haven't let us down yet!) as opposed to staying in hotels when possible. It's also likely contributed to the fact that Jeremy and I rent Airbnb apartments more often than using any other kind of accommodation.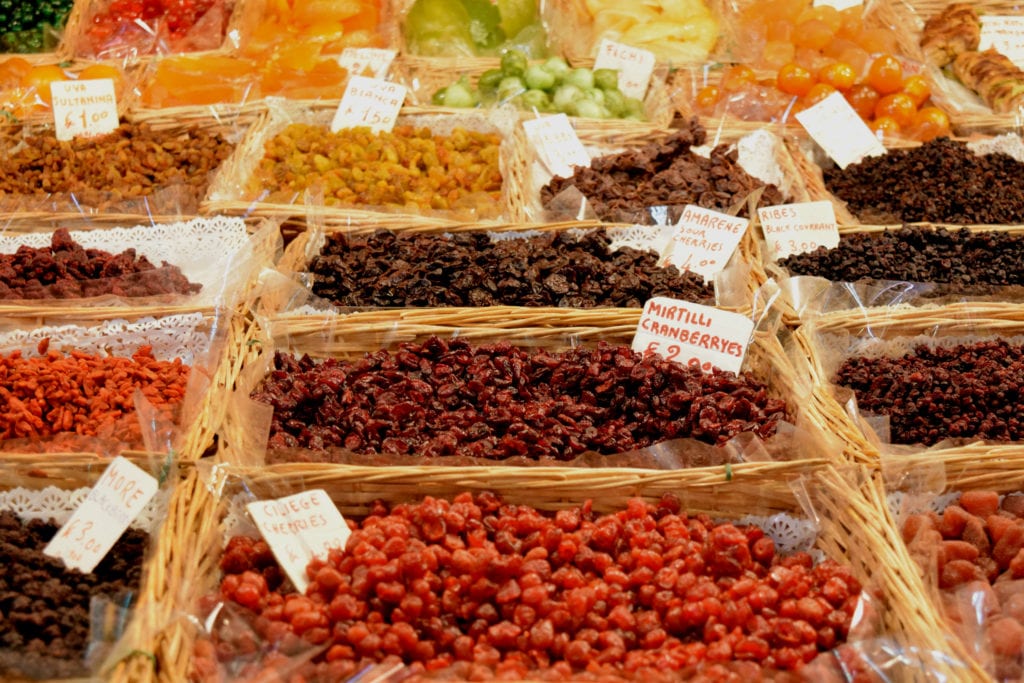 9. Plan extensively, but don't be afraid to wing it.
When planning our recent Italy trip together, my grandparents had very different tactics for helping my dad prepare for his first trip across the pond.
My Grandma's advice included a very long list of items to bring, things to remember, and things to do before going. My Grandpa's advice was simpler: "Do you have a credit card and a passport? Then you'll be fine!"
As their granddaughter, this story makes me chuckle, but I also think that both pieces of advice are amazing. I'm a planner at heart, and love to map out destinations (even for trips I'm not taking anytime soon). But on the other hand, when things go sideways during travel (and they always will eventually), a couple of absolutely bare essentials can see you through almost any crisis.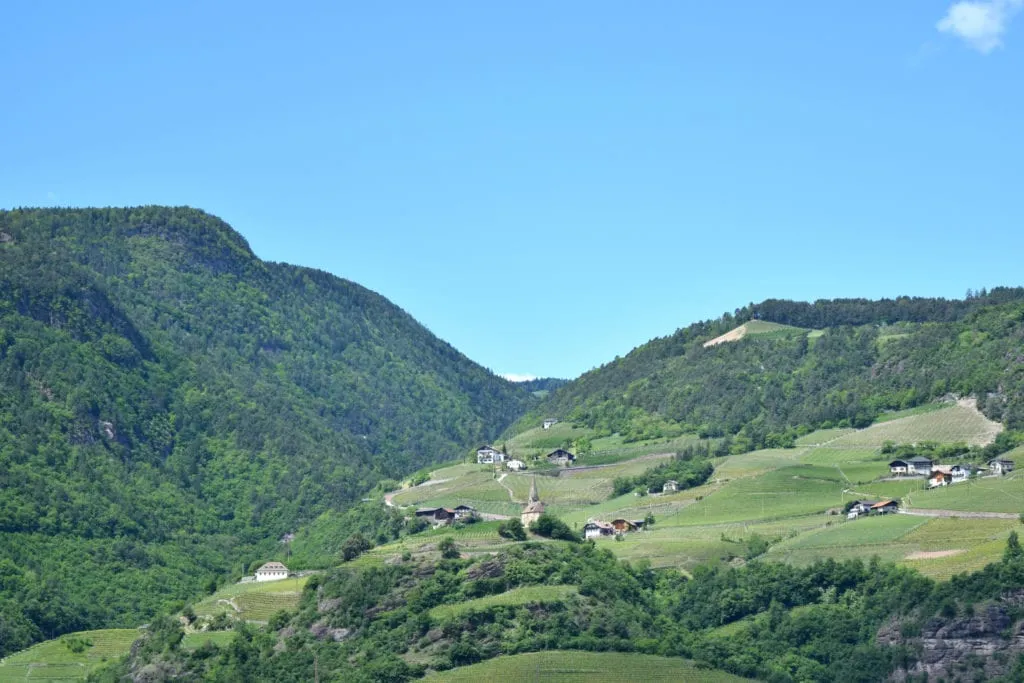 This is a fairly short list, and if I broadened the list away from travel-related lessons, I could easily quintuple the amount of lessons that I have learned from grandparents–both this set and my others (including my wonderful grandparents-in-law).
So, with that, I would like to end this post a little differently than normal and make a request: if you have a parent or grandparent that you love and have a relationship with, but don't talk to often, give them a call. A text, an email, a facebook message–all of those would work, too, and be better than nothing, but a call is best. I can almost guarantee that they will appreciate it more than they'll tell you.
I cannot even begin to express how much my life has been enriched by fostering friendships with family members outside of my generation. I can easily say that it is one of the greatest joys of my life, and one that I hope everyone will experience if possible.
*Some links in this post are affiliate links. If you click through one of these links, we may earn a small commission at no extra cost to you. We are committed to only ever recommending products and services that we personally use and like.