This is the first time that I've written a monthly round up where we have only set foot in one country while we are traveling outside the United States.
We are still in Mexico and loving it, and though our time here is coming to a close, we are 100% certain that we'll be spending more time in Mexico in the future.
This was also the month that–finally, after nine months of procrastination–I started a Facebook page for Our Escape Clause. Click here to give us a like and follow! I'm really enjoying the page so far, and have been sharing a mix of posts from the blog, photos, and links to other interesting travel content throughout the web.
Where We've Been:
Oaxaca, Puerto Escondido, San Cristobal de las Casas, Palenque, Merida, Valladolid, Playa del Carmen & Isla Holbox, Mexico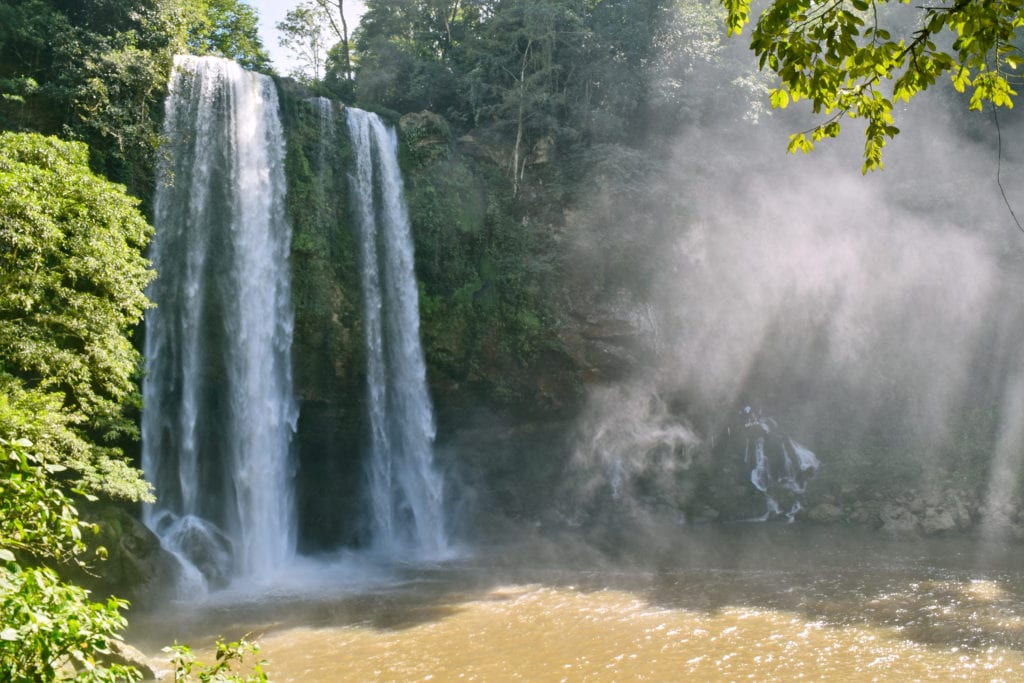 Highlights of Month 8:
There were so many incredible things that happened this month, it feels almost like it has been one highlight after another.
Learning to surf in Puerto Escondido, riding horses through the countryside of Chiapas, and swimming in the stunning cenotes surrounding Valladolid are definitely on the list for activities that we would love to do again.
As for most memorable sites, visiting the pink lakes of Las Coloradas, seeing the stunning beaches of Playa del Carmen (once we figured out how to access the ones not covered in crowds), and taking in the colorful sunsets on Isla Holbox are definitely up there.
Challenges of Month 8:
I got horrifically sick in Palenque: fever, vomiting, not being able to keep a bit of food down, the works. That essentially became 36 hours of staying in a (blessedly fairly comfortable) hotel room and waiting for the pain to end, while Jeremy got tasked with finding the right medicine while speaking Spanish.
I suspect some bad food at a tourist restaurant near Misol-Ha was the culprit, but we'll never really know for sure.
Much less painful, but still annoying, our other major challenge this month was finding a way to get two hours from Valladolid to Las Coloradas. Surprisingly, no tours go there! After a couple of days of asking around town, we ended up having to negotiate a day rate with a taxi driver.
Best Money Managing Move of Month 8:
Without a doubt, our Steripen
. We bought it before leaving for Mexico, because the sheer number of plastic water bottles that we were going through in Southeast Asia made us feel terrible from an environmental perspective.
It works like a charm–we haven't had a single issue with water yet. We use our wide-brim Nalgene
with it, because the Steripen is too wide to fit into a traditional water bottle.
I was a little concerned before using this system for the first time, but now I swear by it!
The only downside? The Steripen goes through AA batteries rather fast, four batteries roughly every 100 liters. We're still coming out a million miles ahead financially, but I'd rather not be tossing so many batteries.
Most Popular Instagram Post of Month 8:
We had never heard of Hierve el Agua before planning our trip to Oaxaca, but it ended up being one of the highlights of our time there! Instagram definitely agreed.
Three Favorite Posts of Month 8:
Three Days in Mexico City: Your Complete Itinerary — We fell head over heels for Mexico City! North America's biggest metropolitan area is full of history, beautiful architecture, museums, culture, and–most importantly–delicious and dirt cheap food. We will definitely be back.
Travel Stories of 2016: Our Year in 10 Vignettes — This was a different sort of blog post for me: less about the destinations themselves, and more about brief but memorable experiences we had throughout the year. I loved writing and sharing this one.
11 Reasons Adventurers Must Visit Chiapas, Mexico — It would be impossible to pick a favorite place in Mexico, but Chiapas is definitely a contender. Chiapas flies well under the radar (at least for American travelers), but the combination of stunning nature, easily accessible excursions, a safe environment and low prices make it somewhere that we consider unmissable.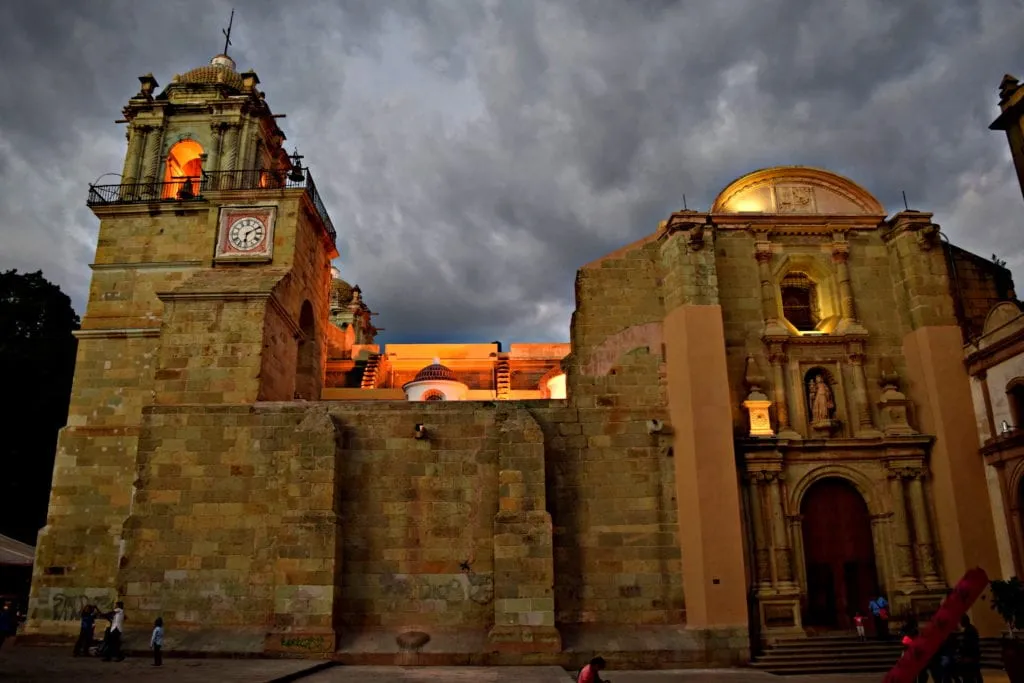 What's Next:
Beautiful Belize, we are coming for you!
We have just a few days left in Mexico, which we're spending on the adorable Isla Holbox (no paved roads, no cars, and beautiful beaches–swoon). After that, we'll be in Belize for just under two weeks, exploring both the coast and the interior of the country.
From there, it's off to Guatemala! Guatemala, like Mexico, is a country that we want to take our time in–we expect to be there for about a month. If all goes as planned, we'll (hopefully) get to spend at least a week and a half at Lake Atitlan!
*Some links in this post are affiliate links. If you click through one of these links, we may earn a small commission at no extra cost to you. We are committed to only ever recommending products and services that we personally use and like.