Portland, Oregon is known the world over as one of the sweetest, friendliest, and most charming cities in the United States–and 3 days in Portland is definitely long enough to realize that the city lives up to that hype.
Jokes abound about how every Portlander is in a band and works at a bookstore and, well, Portland does have a thriving music scene and the world's largest bookstore.
It's a beautiful city full of parks, donuts, and good coffee, and a long weekend in Portland will no doubt include plenty of all of those.
Three days is just the right amount of time to a variety of the best things to do in Portland; which includes the best food, parks, music venues, museums, and bookstores.
Here is everything you need to do and know for a perfect 3 days in Portland, Oregon.
Note: this Portland blog post was written for Our Escape Clause by Portland local Will Heath of Books and Bao. Thanks for joining us, Will!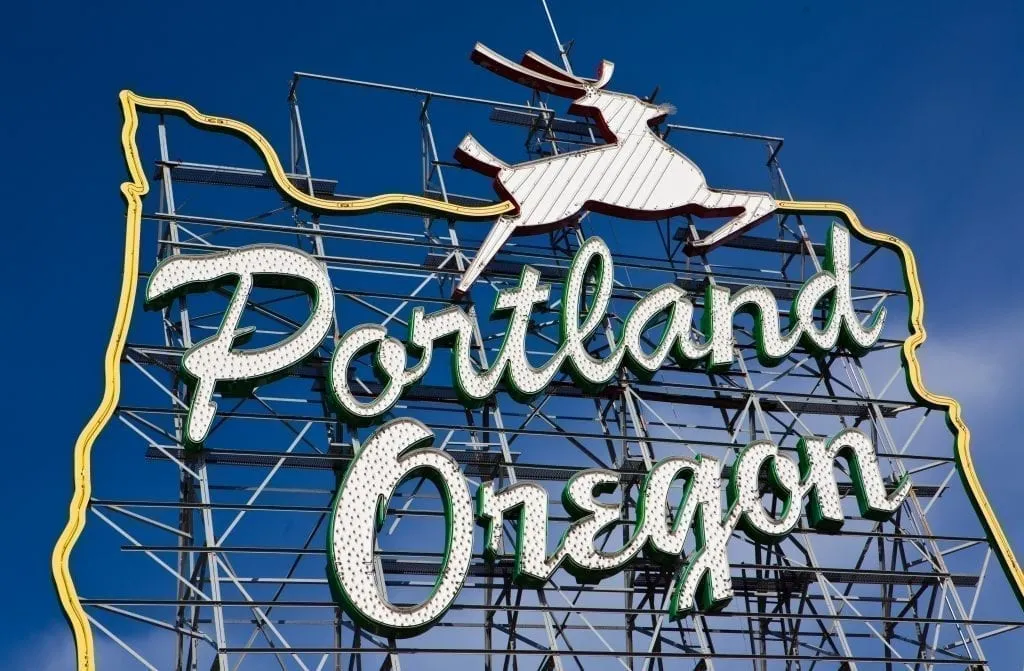 Some links in this post may be affiliate links. If you make a purchase through one of these links, we may earn a small commission at no extra cost to you. Please see our

disclosure policy

for more detail.
Day 1 in Portland Itinerary: The Pearl District
You can think of the Pearl District as central Portland, even though it isn't actually in the middle.
This is the financial hub of the city, where all the high rises rise high and all the best shopping can be found.
The Pearl District is where Portland begins; it's a short walk from the Willamette River which cuts the city in half, and it's also where many of Portland's most famous tourist attractions and must-visit places can be found, all within walking distance.
Its prime location and the huge number of attractions make the Pearl District the best place to start your 3 days in Portland itinerary, starting with the world's biggest bookstore.
Explore Powell's City of Books, the world's largest bookstore.
Powell's City of Books is an enormous building. So big, in fact, that the front desk offers a free, and beautifully decorated, map to help you navigate through the world's largest bookstore.
Powell's is the pride of Portland. Locals and visitors alike cherish this enormous city-sized building that sells books both new and used, in every style and flavor you could imagine.
To really take it in, you need a good two hours to really explore and enjoy Powell's. The shop is even famous for the fact that it provides baskets because they know you're going to get carried away and gather more books than you can carry as you venture deeper into this labyrinth of books.
On the ground floor, Powell's has a lovely little café, but we do recommend you leave that till last since it's a great space to recuperate and flick through your newly purchased books with a flat white and a view of the bustling streets outside.
Powell's offers new and used books, and you'll also find sales on hardbacks that are now available in paperback. It's very easy to find a steal here, both in the used section and in the sales. And, it being the biggest bookstore on the planet, Powell's really does stock everything you could imagine.
When you finally reach the top, you'll discover that Powell's also has a rare book room that has been decorated like the musty old study of a college professor, complete with antique wooden desks and atmospheric lamp lighting. This room holds some incredible secrets, like rare first editions and signed copies of both antiquarian and modern books.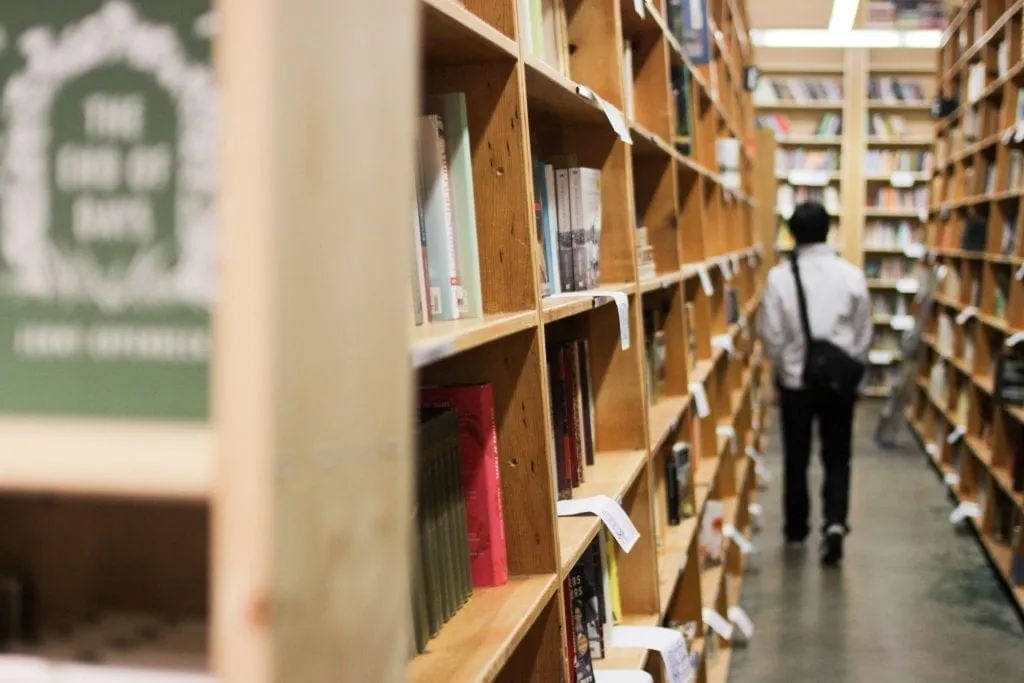 Grab a donut at Voodoo Donuts.
Voodoo Donuts divides locals, mostly because it is so popular with tourists and locals spend their time loudly insisting that Blue Star sells far superior donuts. And while that might technically be true in terms of quality, Voodoo Donuts is such a fun experience that goes beyond just enjoying a good donut.
This world-famous donut shop is beloved amongst visitors to Portland thanks to the hilarious and charming novelty that is its range of strange donut concoctions and their delightful naming choices (some of which are certainly not appropriate if you're bringing your kids along, so make your choice wisely).
There is an absurdly wide selection of donuts to choose from at Voodoo Donuts, and they're all very reasonably priced (all cheaper than the locals' beloved Blue Star). They're also huge, ranging from a realistic but still bloated size to something that's far more a cake than it is a donut.
Voodoo Donuts has some extremely friendly and accommodating staff; they know that so many visitors are first-timers and they're happy to flex their knowledge about any and every donut on their roster. Just be warned that this place is intensely popular, and so it's a smart idea to visit Voodoo Donuts in mid-morning or mid-afternoon to avoid the lunchtime rush.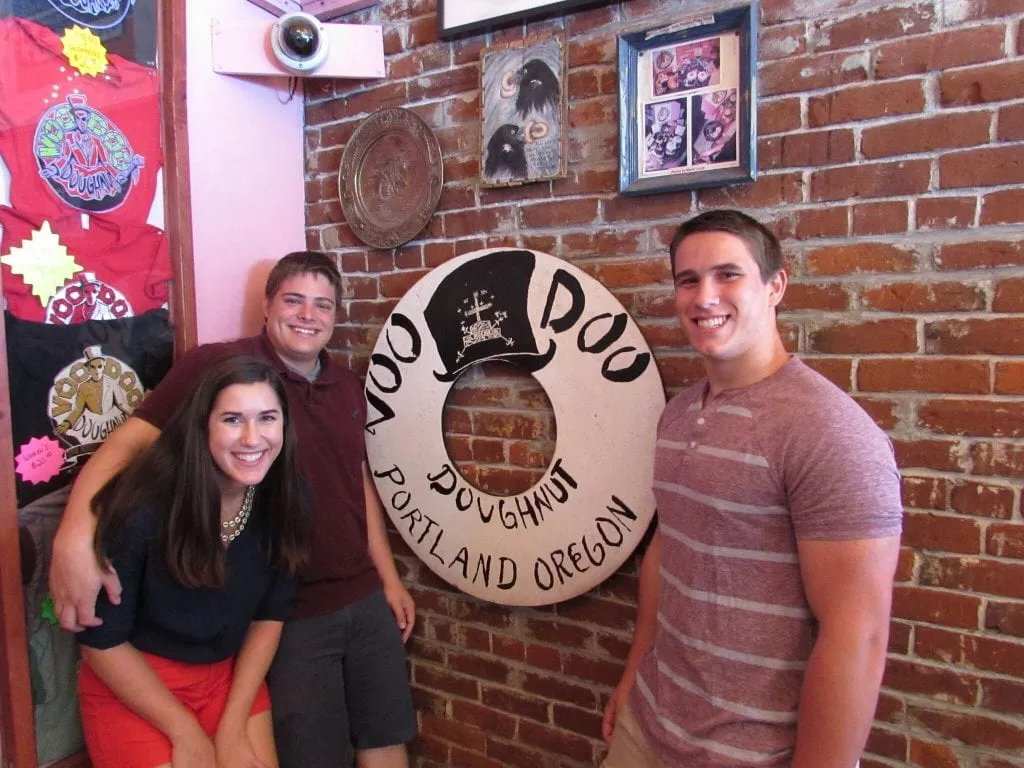 Walk across the Broadway Bridge and down the riverside.
There are an awful lot of bridges in Portland. They stitch the two halves of the city together across the Willamette River.
Broadway Bridge is a particularly iconic bridge, however, with it having the steel aesthetic of the Brooklyn Bridge and the red paintwork of the Golden Gate Bridge. It can also be easily reached on foot from the Pearl District since it begins just behind Union Station.
Getting up close to the industrial steel architecture of Broadway Bridge is akin to heading back in time to Portland's industrial roots.
But far beyond that, once you're up atop the bridge, you'll find that it offers you a great view of the downtown Pearl District skyline and another of the rest of the river and neighboring bridges to the north and south. Broadway Bridge itself is an impressive part of Portland's history, but the views that it offers are epic and worth admiring during your Portland weekend getaway.
From the Broadway Bridge, you can take a stroll up the waterfront on the Pearl District side. This is a long and tranquil walk that offers you beautiful and unique views of several different Portland bridges from the ground level.
Walking north, your right side will be river waves, massive cargo ships, and gargantuan overhead bridges. Your left side will be beautiful and fancy apartment buildings. And all the locals you'll pass will be joggers and residents walking their dogs. It's a perfect and peaceful afternoon stroll that encapsulates the friendly peace of Portland, as well as its rugged industrial lineage.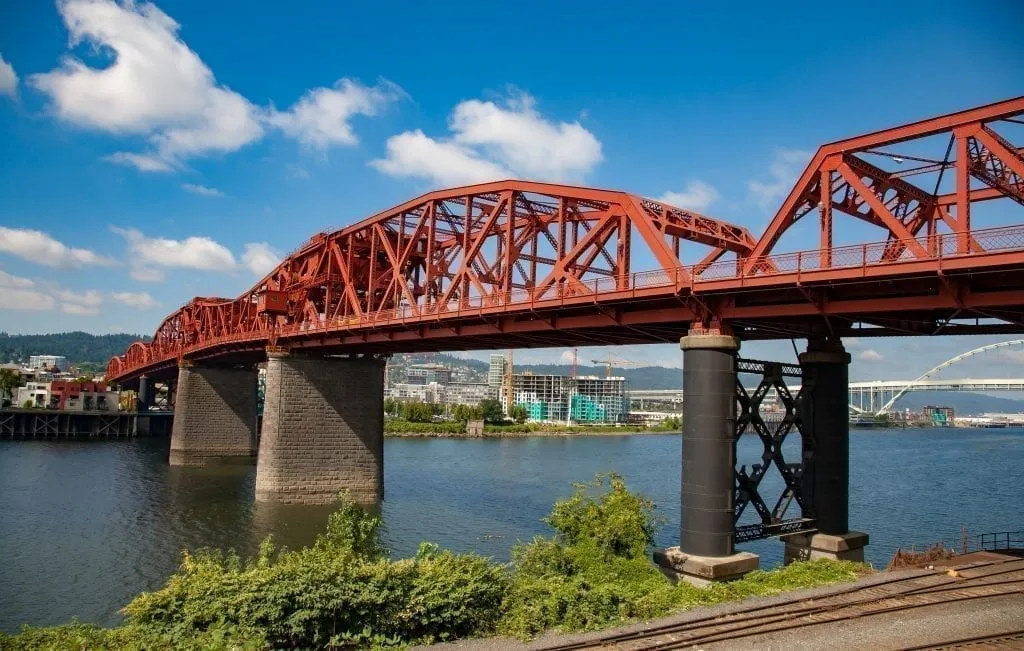 Day 2 in Portland Itinerary: Forest Park & Portland's Japanese Garden
Start your morning by heading straight to Portland's Japanese Garden.
Often and proudly touted as the best Japanese garden in the USA, Portland Japanese Garden is a huge area packed full of all the details and aesthetics that you'll find in the very best traditional gardens in Japan. That includes wooden bridges over gentle streams, a tea house when you can enjoy fresh matcha tea, and a Japanese rock garden of raked stones and arrange rock pillars.
It's easy to spend at least two hours exploring and relaxing at the Portland Japanese Garden. It's an open and dynamic space that easily takes the top spot on the list of most beautiful places in Portland, especially on a clear blue day.
This is because clear blue skies allow the streams and waterfall to shimmer and offers an unparalleled view of Mt Hood in the distance. On a clear day, standing in the Portland Japanese Garden, the view of Mt Hood looks hardly any different to the coveted views you can get of Mt Fuji on a summer's day in Tokyo.
… and then stop by the Rose Garden.
Beside the Portland Japanese Garden is a rose garden that can only be enjoyed in the summer months. While the Japanese Garden is open year-round, visiting in the summer is certainly the best choice if you also want to enjoy the bonus rose garden next door.
Beyond simply exploring the garden and enjoying some green tea at the teahouse, the Portland Japanese Garden also hosts frequent events that change week to week. These events range from musical performances that use traditional Japanese instruments, such as the koto harp, to traditional Japanese tea ceremonies and even lectures and mindfulness tours of the garden.
Visit Pittock Mansion, Portland's most important historic building.
Pittock Mansion can be found just north of the Portland Japanese Garden and is a perfect stopgap on your way to Forest Park and the Witch's Castle. The Pittocks, after which the mansion was named, were an influential Portland family who were largely responsible for turning the once small pioneer town into a thriving industrial port.
Their mansion was almost demolished back in the sixties but saved by the community. To this day it exists as a gorgeous piece of historical architecture in the form of a museum.
This gorgeous museum is Portland's answer to Downton Abbey. Not only is it a real, tangible part of Portland's history, but it's also a simply gorgeous building to explore.
An enormous drawing room complete with a library, fireplace, chandeliers, and stunning furniture. A music room complete with harp, grand piano, and delightful details like sconces and tall windows looking out onto the grounds. A cool detail of Pittock Mansion is how the furniture and furnishings are all originals that were crafted by talented local craftsmen over a hundred years ago.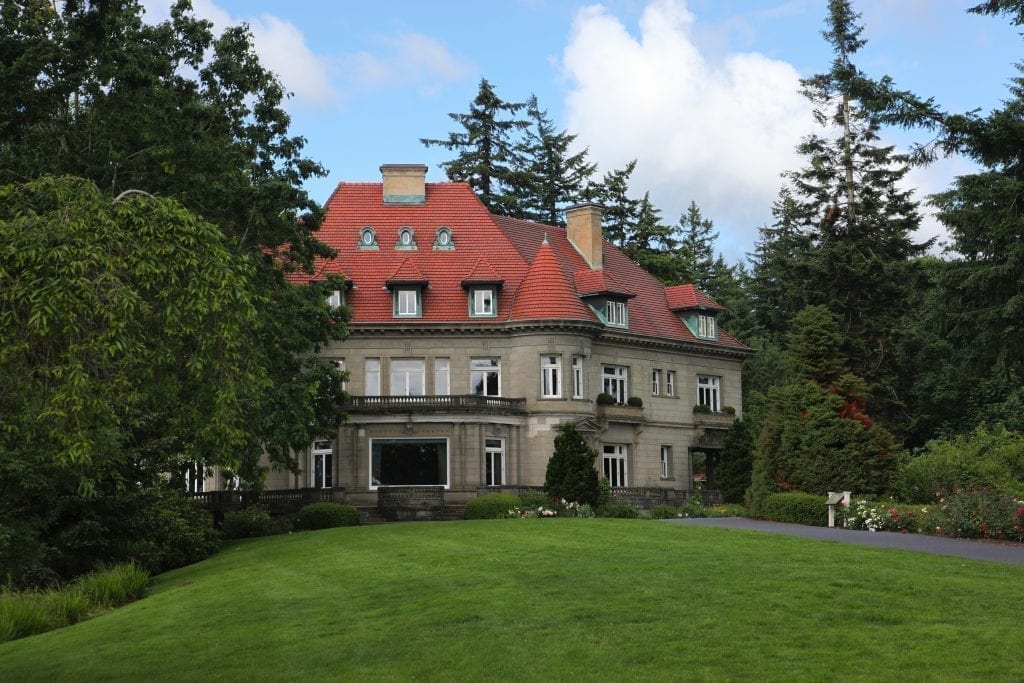 Explore the Witch's Castle.
This is one of the most strange and unique things to do in Portland on this itinerary. The Witch's Castle has nothing to do with witches at all, and neither is it a castle. And yet, it is undeniably a very unique and out-of-place structure.
The Witch's Castle is a stone ruin that very much resembles a medieval European house. What's so cool about this structure is not only its creepy, ghostly, ruinous stone structure but also the legend that surrounds it.
Where the Witch's Castle now stands, a 19th-century man bought the land from another gentleman and then proceeded to elope with that gentleman's daughter. The father was furious, and when the couple returned, the father shot the man dead in cold blood, and so the rumors of hauntings in the area began.
The Witch's Castle is just one part of the enormous Forest Park, which takes up so much of west Portland's landscape. You can start with the Witch's Castle and then head north and hike through the varied landscape of forest park. Follow the Wildwood Trail, which will take you from the Witch's Castle across several kilometers of rugged green wilderness.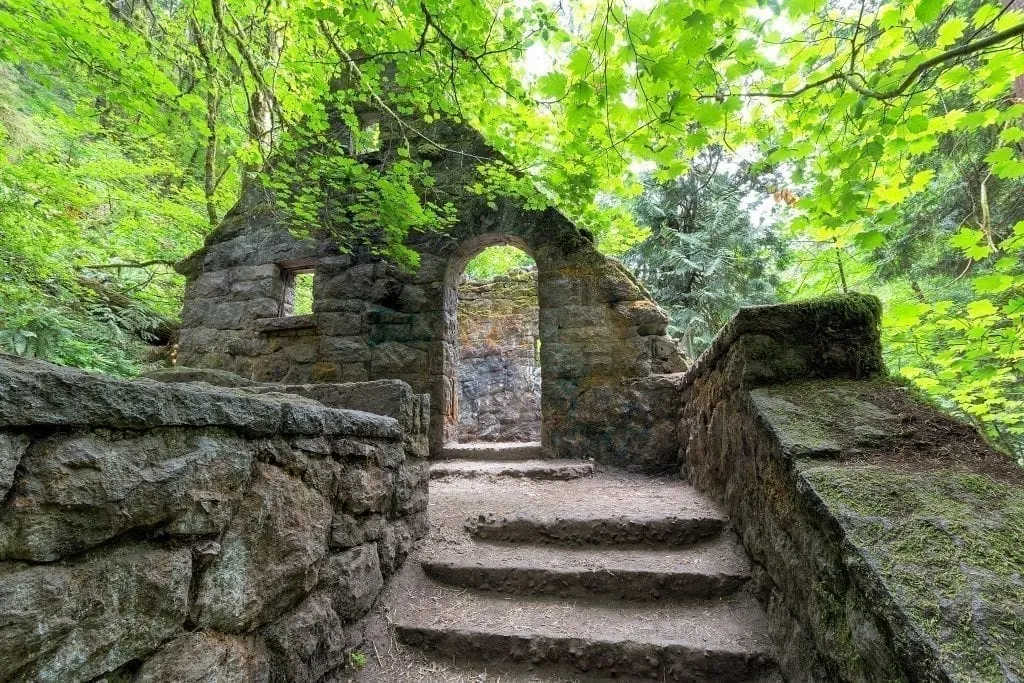 Spend the afternoon exploring Portland's street food scene.
After a morning and afternoon of visiting gardens and hiking across the natural landscape of Portland, you will have worked up one massive appetite. And, since Portland is famous for its wealth of international cuisine, especially in its food carts and street food options, there is no better option than to take a fabulous food tour of these legendary street food carts. These chefs are all amazing, and with this popular tour, you get to enjoy the best of them.
Book your street food tour in Portland today!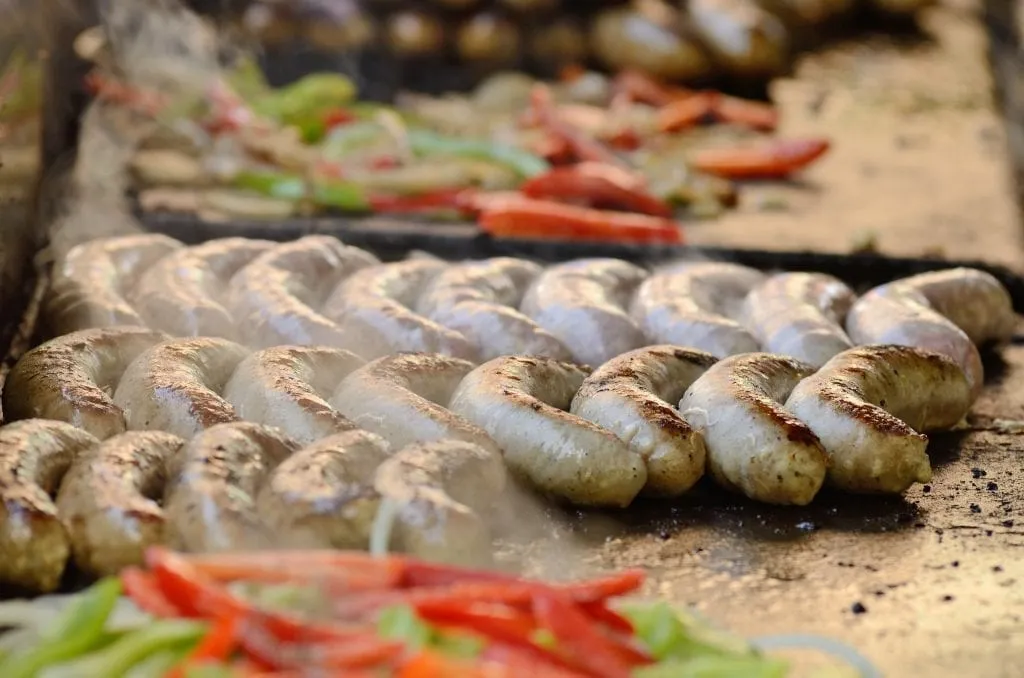 Day 3 in Portland Itinerary: The Northwest District
The Northwest District is a beautiful and semi-residential area of Portland and is home to many of the most picturesque and beautiful homes in the city. It's situated between the downtown Pearl District and the wilderness area that contains Forest Park and the Portland Japanese Garden. It's here that you can find some of the most unusual and exciting hidden spots in Portland.
Visit the Freakybuttrue Peculiarium and Museum.
This is easily Portland's most unusual museum. The Freakybuttrue Peculiarium is an incredibly fun and unique Portland experience. Entry costs just $5 each, and when you first enter, you'll be greeted by a ten-foot-tall sasquatch replica that you can hug and take photos with. From there, it only gets stranger.
The Peculiarium is a small museum that guides you from one strange experience to another. The whole place is filled with cheesy but fun supernatural ad science fiction gimmicks to experience and play with. There's a doll's house you can examine, with each room displaying a different horror element, like a bedroom with a ghost and a bathroom with a squid monster dragging a woman down the toilet.
At the Peculiarium, you can step into a room behind a curtain which feels like something out of The Twilight Zone; it shows you the inside of a human brain and encourages you to play along with a scripted mad science experiment. Then there's a coffin you can get into which simulates being buried alive (don't worry, it's not actually scary at all).
This is a cheesy 50s sci-fi museum full of heart and silliness that embraces the weird and wonderful supernatural conspiracies of the world, from government experiments gone wrong to alien autopsies and, of course, Oregon's own Sasquatch. There's a lot of fun here to be had for just $5.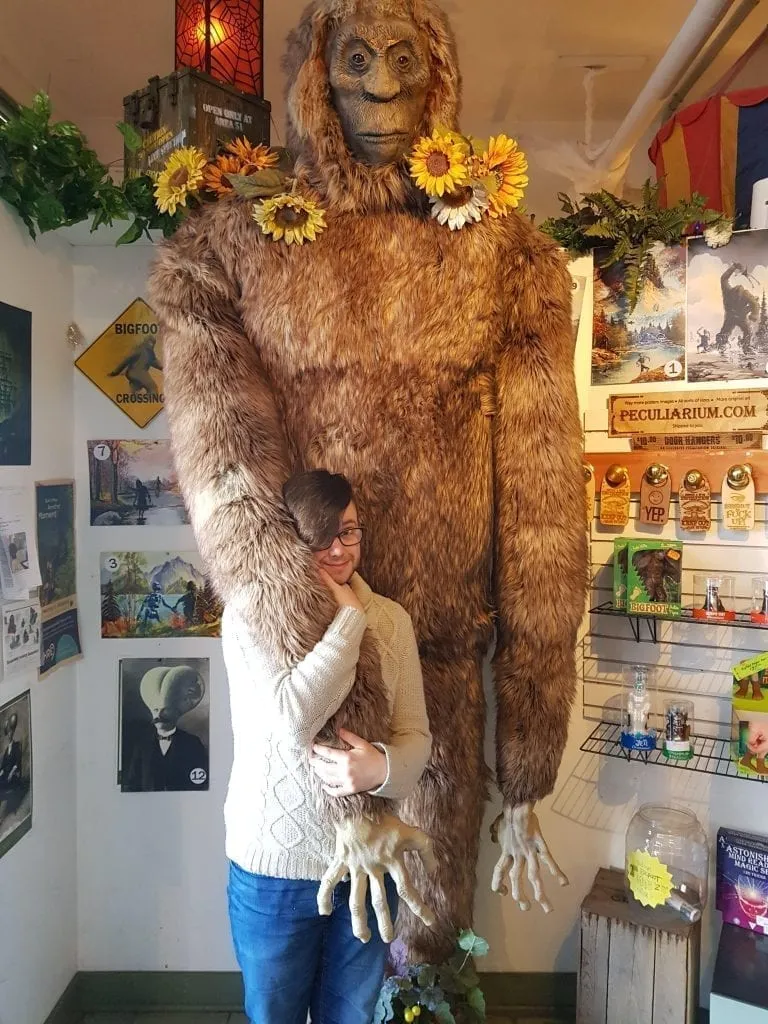 Wander down 23rd Avenue.
This north-south road will take you past some fantastic pitstops where you can grab a coffee and a snack on your way to another museum and a vintage cinema. Your first stop will be Blue Star, the donut shop which every Portlander will insist is far better than Voodoo Donuts. So, now is your time to finally try their donuts and decide for yourself which you prefer.
Your second pitstop is at Barista, one in a local chain of Portland coffee shops. Portland is second only to Seattle for its vibrant coffee scene, and the Barista chain of coffee shops represent the finest and fanciest coffee in Portland. Just down from Blue Star, you'll find a Barista where you can either drink in or take a coffee out with you.
Enjoy an old movie at Cinema 21.
Take a left off 23rd Avenue onto NW Irving St. Here, you'll find every Portlander's favorite movie theatre. Cinema 21 is a beautiful little independent and vintage movie theatre that plays classic American cinema from decades past. A few hours spent at this cinema is a very fun time.
Cinema 21 sells all kinds of snacks and beverages, including full pizzas and even local beers.
The Escape New York Pizza is delicious; pair this with a beer and a classic film in a comfy seat at a vintage cinema, and there's no experience like it in all of Portland.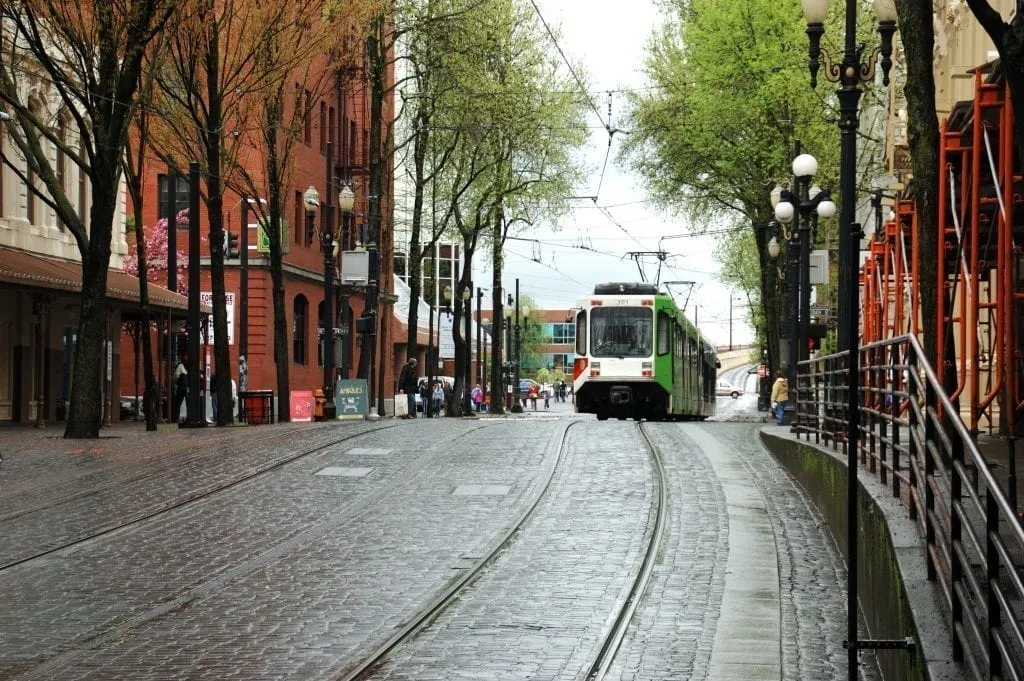 Alternative Day 3 in Portland Itinerary: Multnomah Falls + Mt. Hood Day Trip
If you'd rather get out of the city for the last day of your long weekend in Portland, why not take a day trip to Mt. Hood? From the Japanese Garden you will have spied this incredible snow-capped mountain, and now you can easily get there yourself.
This fantastic tour will take you there and back, with plenty of interesting stops like Multnomah Falls and views of the Columbia River Gorge, which are some of the best places to visit in Oregon.
If you'd rather not join a tour, you can also drive yourself there if you have a car of your own (more on driving in Portland below).
Either way, the greenery, waterfalls, and views you get once you're up there are unparalleled and are an amazing way to close out your 3 day Portland itinerary.
Book your day trip to Mt. Hood & Multnomah Falls today!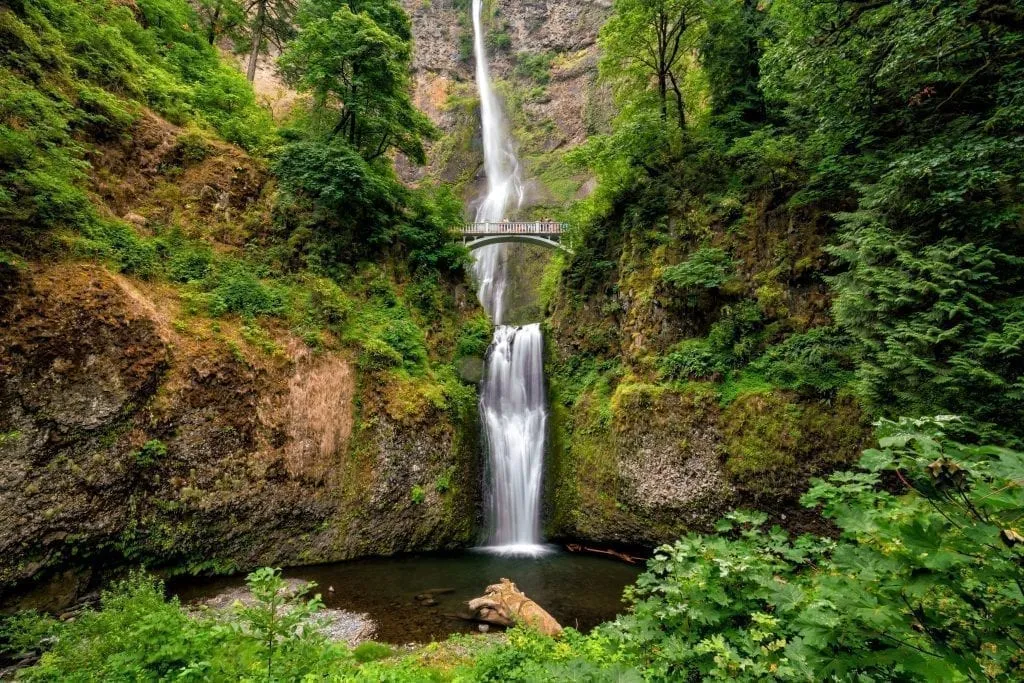 Where to Stay for a Long Weekend in Portland, Oregon
As we've already mentioned, Portland is split in half by the river.
East Portland is a very wide open, quiet, and residential area. There are some lovely restaurants and cafes to visit, but most of the best tourist stuff that you'll want to see and explore is all in west Portland's Pearl and Northwest Districts. Therefore, these are the districts you'll want to stay in.
The Pearl District is where most of Portland's coolest hotels can be found. And the Northwest District is a more upscale, upmarket neighborhood of beautiful homes. You can find some great places to stay in both areas, and here are your three best options for budget, mid-range, and luxury hotel stays.
The only thing to know about the Pearl District before booking your hotel is that it has a severe homeless problem. Most of the city's rough sleepers congregate in the Chinatown area of the Pearl District but, regardless, homelessness has become an increasing issue in Portland that is quite upsetting to see.
Budget
The Society Hotel — This is a very Portland hotel. It has a rustic hipster aesthetic of exposed brick and vintage aesthetic, but the service is top-notch, and the restaurant serves a local cuisine that's as satisfying as it is filling.
Within walking distance from this hotel are some of the best attractions and sights in the city, including the picturesque Northwest District and all the unique features of the Pearl District, including the river and bridges.
Mid-range
Park Lane Suites & Inn — Found in the upmarket and residential Northwest District, while still being within walking distance of the exciting Pearl District as well as the gorgeous Japanese Garden and rose gardens, this hotel is in the perfect location.
At a mid-range price, you get some beautiful décor and all the best amenities, including a large TV and wood furniture that soothes and makes you feel right at home during your long weekend in Portland.
Luxury
Hampton Inn & Suites (Pearl District) — This gorgeous modern hotel is right at the heart of the action.
Powell's City of Books and Voodoo Donuts are both just around the corner, as is all the best shopping in the city.
The hotel itself features an indoor pool, a rooftop terrace, and spacious sweets that feel more like a private apartment than a hotel room, making it the perfect choice for luxury travelers exploring Portland in 3 days.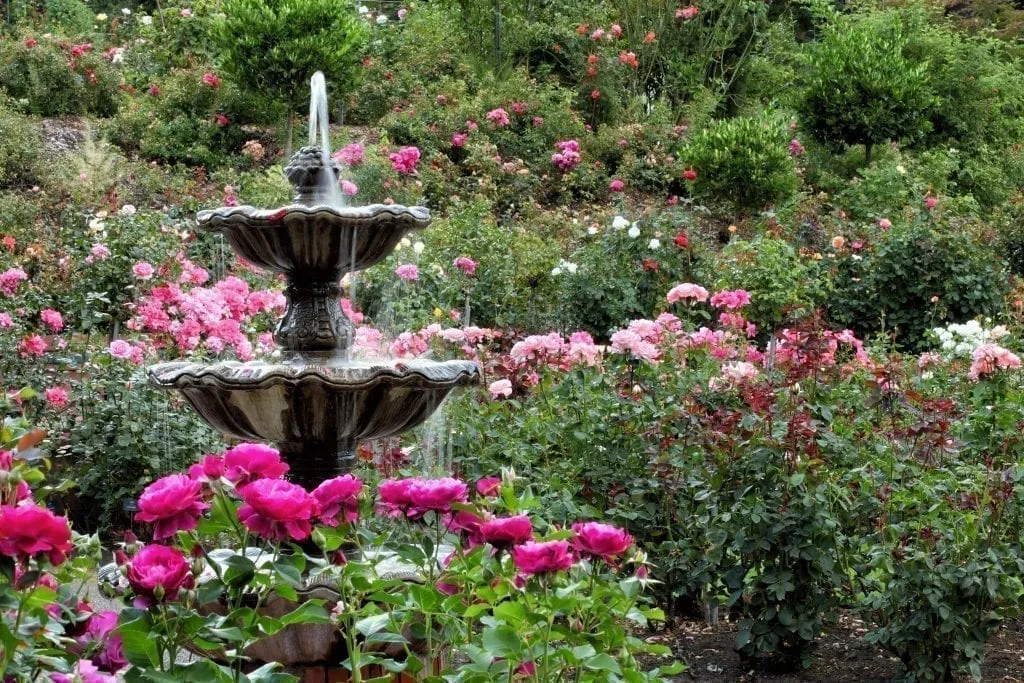 Where to Eat in Portland OR
Portland has a wonderful selection of great world foods, and many of them are east of the river but they are so worth the extra distance you may be able to justify the travel to get there–especially these few.
Gado Gado
This is an authentic Indonesian restaurant that serves far more than chicken satay. The food is fresh and varied. From grilled fish to a thick and sweet beef curry, as well as pork dumplings to die for.
Bollywood Theater
This is an Indian restaurant owned by local Portlanders who have studied the cuisine until they became experts in Indian dishes, and it certainly shows. The paneer dishes, in particular, are exquisite, and they cook rice to perfection, better than you ever thought rice could be prepared
The Carts on Foster
This is an awesome selection of food carts in Southeast Portland. There are a total of seventeen, some of which are beer gardens and even hair salons.
But most are food carts that serve up delicacies from around the world, from Mexican to Scandinavian cuisine. If you want to try out Portland's legendary food cart scene during your 3 days in Portland, this is the place to do so.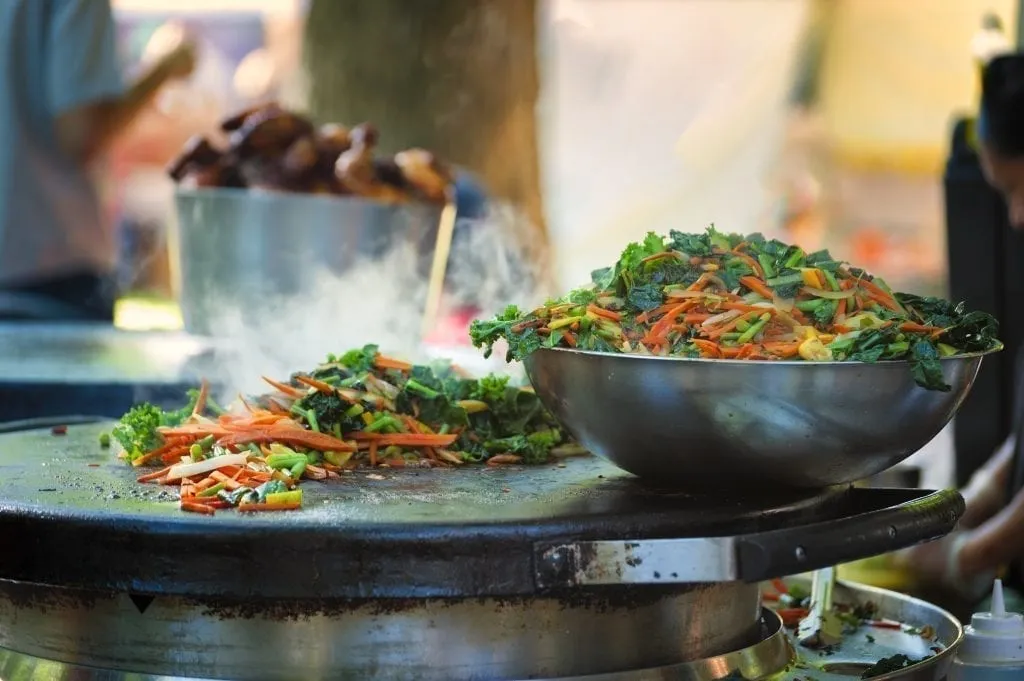 Getting Around Portland
Portland has a fantastic public transport system. It's not as good as that of New York City, but it is far better than cities like Los Angeles.
You can certainly get away with not having a car in Portland, especially if you are situated on the west side of the river, where the downtown district and all the city's most fun places can be found. This part of town is easily walkable, so you don't even need to rely on public transport.
If you are using public transport, however, the buses and trams work perfectly and are cheap to use.
Portland has a special transit app that you can download to your phone for free called the Hop Fastpass. You can top this up anytime and use it to get on any bus or trap with the tap of your phone; no cash requires. The buses go everywhere, and you can wait at any bus stop for no more than 15 minutes before a bus will turn up.
Having a car does make things a little easier, especially if you're planning on taking a day trip out of the city to visit one of Portland's waterfalls or hikes. In fact, if you are heading to Mt. Hood and don't want to book a tour, having a car is a must. But a car can also be more hassle than it's worth for a long weekend in Portland, especially downtown.
East of the river, parking on every street is free and easy, but west of the river there are meters on every street, and finding a place to park can be stressful. Relying on public transport is easier and takes away a lot of parking stress.
When to Visit Portland
Portland is one of the best places in Oregon and has something to offer regardless of the season. In winter, the snow will fall and in fall the foliage is breathtaking. However, the spring and summer months (anywhere between March and August) are still the best time to spend 3 days in Portland.
In the spring, Portland erupts with cherry blossoms that rival Tokyo's hanami season. The cherry blossoms are on every street and transform Portland into a wonderland of vibrant pinks and whites. Combining this spectacle with a visit to Portland Japanese Garden makes spring in Portland better than spring in any other US city.
In the summer, the roses are in bloom, and a visit to the rose garden that's found beside the Portland Japanese Garden is captivating.
This is also the time when the parks are full, the streets are bustling, and you can enjoy the fun of eating and enjoying coffee outside.
Strolls across the bridges and along the riverside, as well as hikes across Forest Park, are best enjoyed during the summer months.