Given that we spent most of our 12 full days in Belize relaxing rather than hitting the sites, we still managed to pack quite a lot of fun into our short time there!
Our best experiences in Belize, like in most destinations, included some that were expected and some that were a delightful surprise.
1. Watching the sunset from the pier in Placencia.
A short walk away from the Sailfish Resort in Placencia was a dock facing almost directly west. Watching the sunset from there, while seeing the boats come and go from the peninsula was an incredibly peaceful experience–I may have even thrown in a few yoga poses to help make it even more relaxing.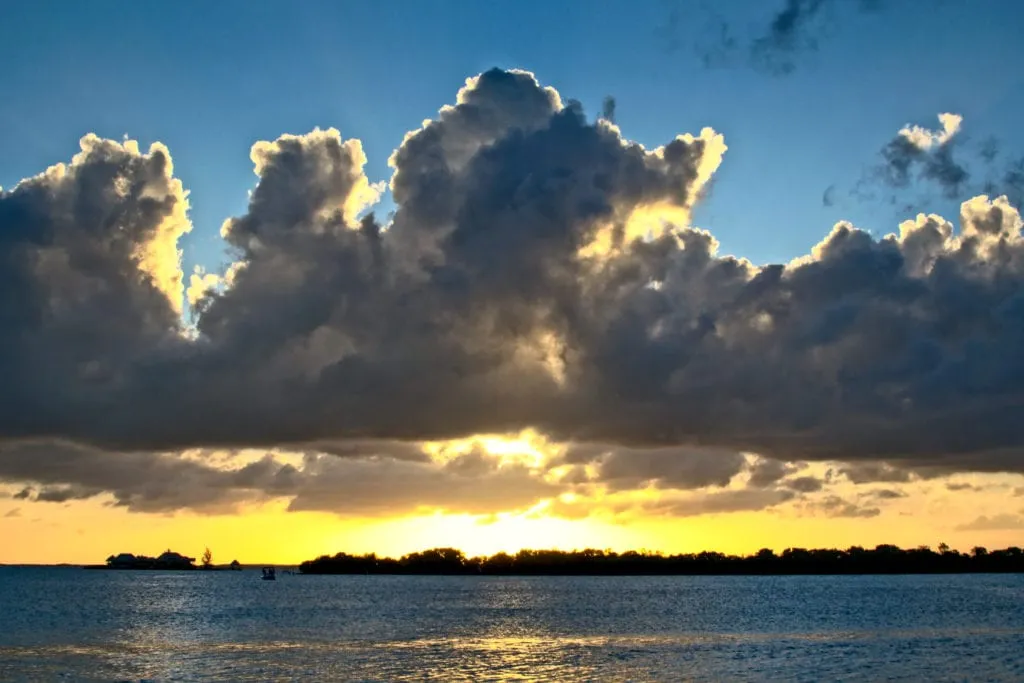 2. Taking our first chicken buses.
Chicken buses (converted North American school buses) are common across Central America, but Belize was our first stop. It was a surprisingly enjoyable experience, a great place to meet other travelers, not as hot as expected (open windows make everything better), and a great chance to expand our horizons before potentially attempting similar transport in Spanish speaking countries.
It took a little getting used to to have the money handler on the bus find out where we were going and say things like, "Here, get off at this deserted corner and the right bus will pick you up in 5 minutes"–but they were always right and we didn't have any trouble getting around.
3. Meeting new dog friends.
While our lifestyles are not exactly conducive to a pet these days, Jeremy and I are both animal lovers. When our travels give us an excuse to play with or get some snuggles from a sweet fur baby, it's the cherry on top of a great day.
In Placencia, we were lucky enough to make two dog friends: Einstein, who lived at the hostel and demanded that guests throw his ball all day, every day, and Ace, who lived in the grocery store and could never have enough love and attention showered upon her.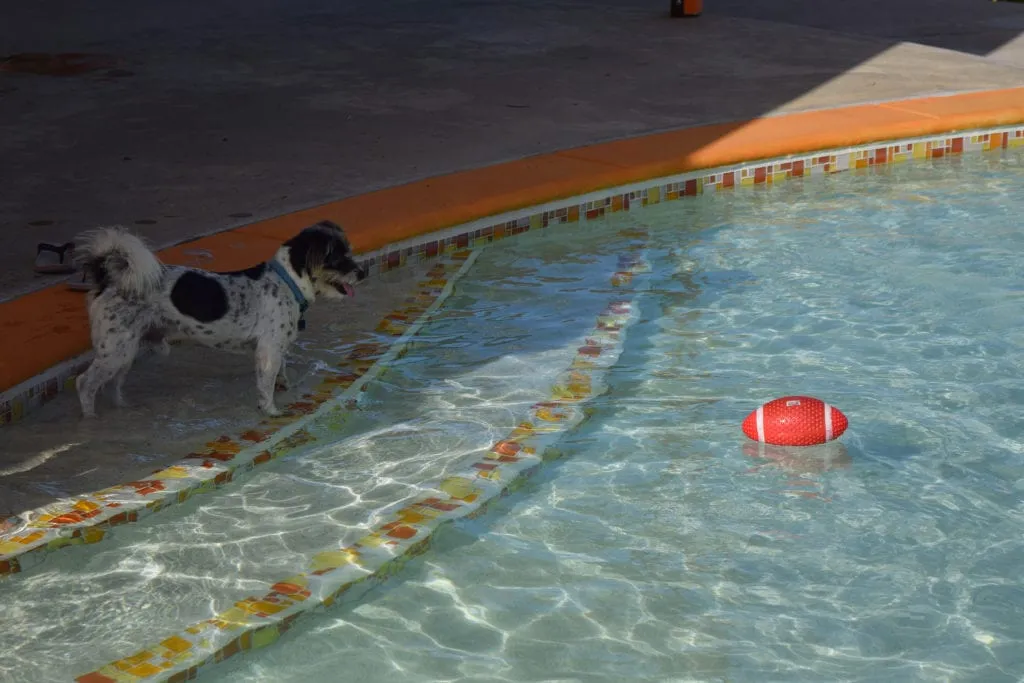 4. Hanging out with Iguanas.
Though our primary interaction with iguanas was at the Iguana Sanctuary in San Ignacio where we got to hold and feed the lizards, perhaps our most memorable iguana encounter was in Placencia. Near the lagoon, we looked up into a tree and saw a large iguana sitting right over our heads!
5. Exploring the Calah Pech ruins in San Ignacio.
We enjoy ruins, but are not enormous ruin enthusiasts–if this had been part of a pricey day trip, we likely would have skipped it.
Luckily, though, the Calah Pech ruins are walking distance from San Ignacio and were completely uncrowded when we were there. The combination of that and the low price ($5 USD entry) made for a very peaceful afternoon in the shade of the jungle.
6. Touring the ATM Cave.
Last but certainly not least among our best experiences in Belize: touring the ATM Cave. This was one the #1 reason we went to San Ignacio, and was absolutely the highlight of our time in Belize.
The Mayans believed caves to be the opening to the underworld, and remains of offerings as simple as corn in clay pots and as brutal as the full skeleton of a human sacrifice victim can be seen right where they were left long ago–give or take a little water movement.
This is a wet cave, and essentially has two major draws in one tour: first, the Mayan history and relics, and second, the adventure portion–the natural formations are stunning, and the obstacles–from climbing a roughly 15 ft. rock to reach a new room to squeezing into a tunnel so tight that rock touches your neck on both sides at the entrance–make this the perfect place to get adrenaline racing.
Each of our best experiences in Belize makes me look back at our time there and smile–if we make it back to Belize in the future, it will be with quite a bit of money set aside for some of its largest attractions.
Diving in the Belize Barrier Reef Reserve System (including diving the Blue Hole of Belize, of course!), a flight over the Blue Hole, plenty of time on the Cayes, and potentially a sailing trip from Caye Caulker to Placencia are all on our wish list of things to do in Belize!