Taking a day trip to Florence from Rome will almost certainly lead to a frantically busy day followed by tired eyes and sore feet on the train ride back to Rome–but it'll be worth it.
Well over half a dozen trips to Florence (including a very memorable month-long stay) and counting later, we're still just as obsessed with the Cradle of the Renaissance as ever–and we want to make sure you finish up your Florence day trip feeling the same way.
Here's everything you need to know in order to take an incredible, independent day trip from Rome to Florence!
Some links in this post may be affiliate links. If you make a purchase through one of these links, we may earn a small commission at no extra cost to you. Please see our

disclosure policy

for more detail.
Getting to Florence from Rome Independently
To take an enjoyable day trip to Florence from Rome, there is exactly one logical transportation method: the fast train.
Trains leave regularly from Rome throughout the day, normally from Termini but occasionally from Tiburtina.
They'll then arrive in Florence about an hour and a half later, giving you plenty of time to explore during your Florence day trip!
Regional (aka slow) trains also travel regularly from Florence to Rome, but take nearly 4 hours each way, making them impractical for a day trip to Florence.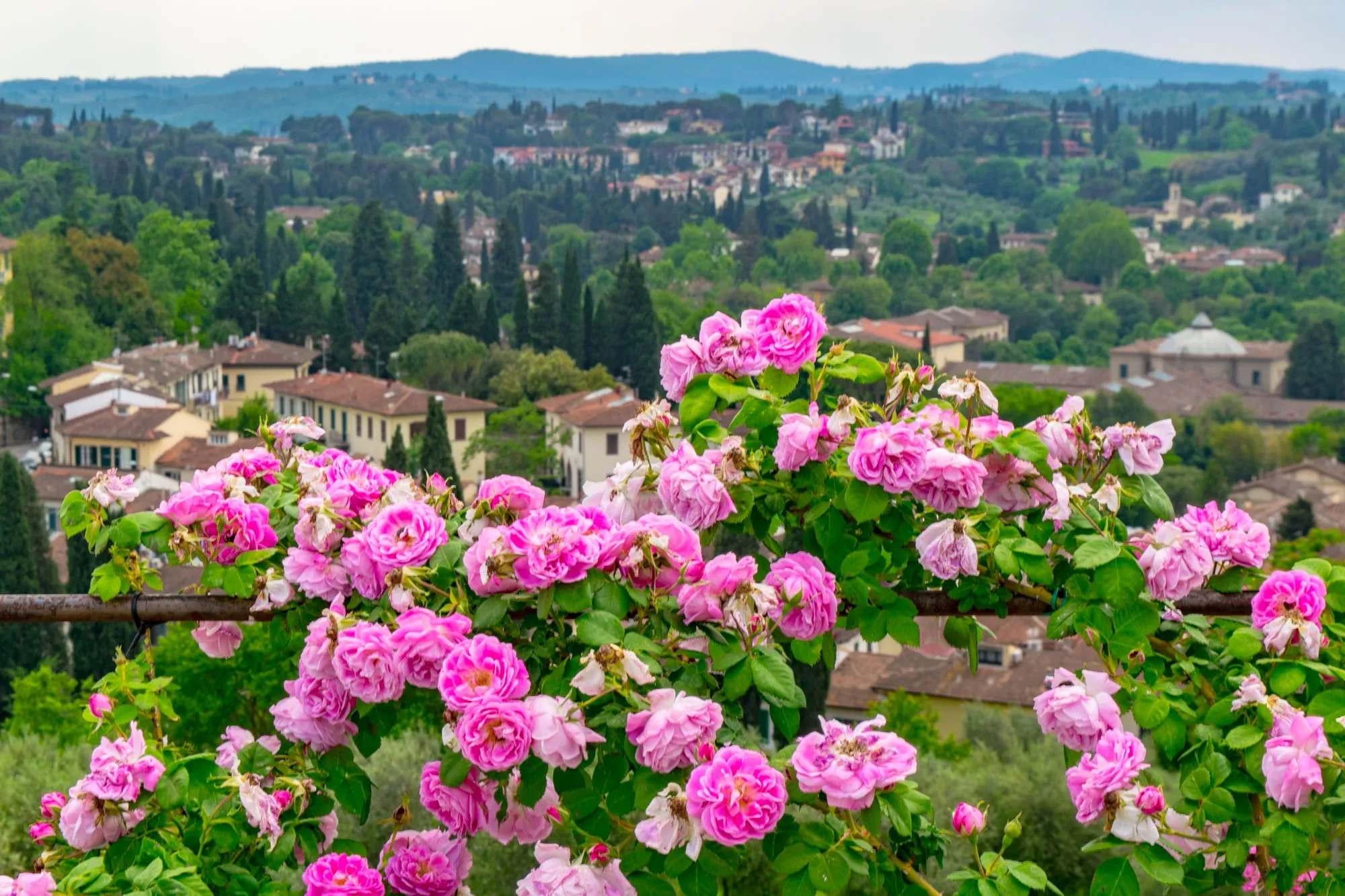 Keep in mind that fast train tickets from Rome to Florence can get very pricey, and do rise in price as your dates get closer–so as soon as you're able to commit to a date, be sure to book your tickets!
We normally book with Trenitalia and have never had any issues with them, but Italo Treno also has trains on this route.
In order to compare prices and train times, we recommend searching for tickets through Omio, which will compare multiple companies and help you find the best route.
Trains will arrive at Florence's Santa Maria Novella station, which is less than a 10-minute walk from the Piazza del Duomo and the cultural center of Florence.
Shop train tickets for your day trip to Florence today!
What to Do on a Day Trip to Florence from Rome
There's no way to cover all of Florence during a day trip, of course, but there's definitely time to see enough to make the trip worth it!
Here are a few things we recommend prioritizing during your day trip to Florence, Italy.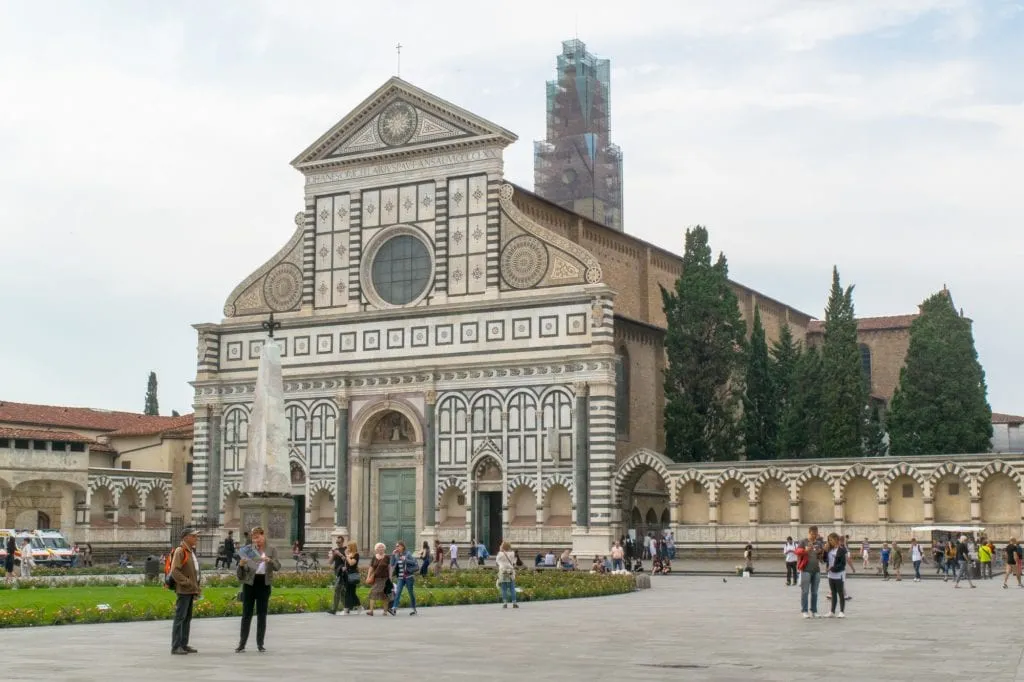 Visit David at the Galleria dell'Accademia.
The delightful, compact Galleria dell'Accademia was built specifically to house the masterpiece that is Michelangelo's David.
The fact that it is the home of one of the most famous works of art in the world combined with the fact that it is a small and manageable museum makes it the perfect stop on a day trip to Florence from Rome!
You won't have any time to spare on your Florence day trip, so be sure to schedule your visit with David in advance.
Book your tickets to see David now!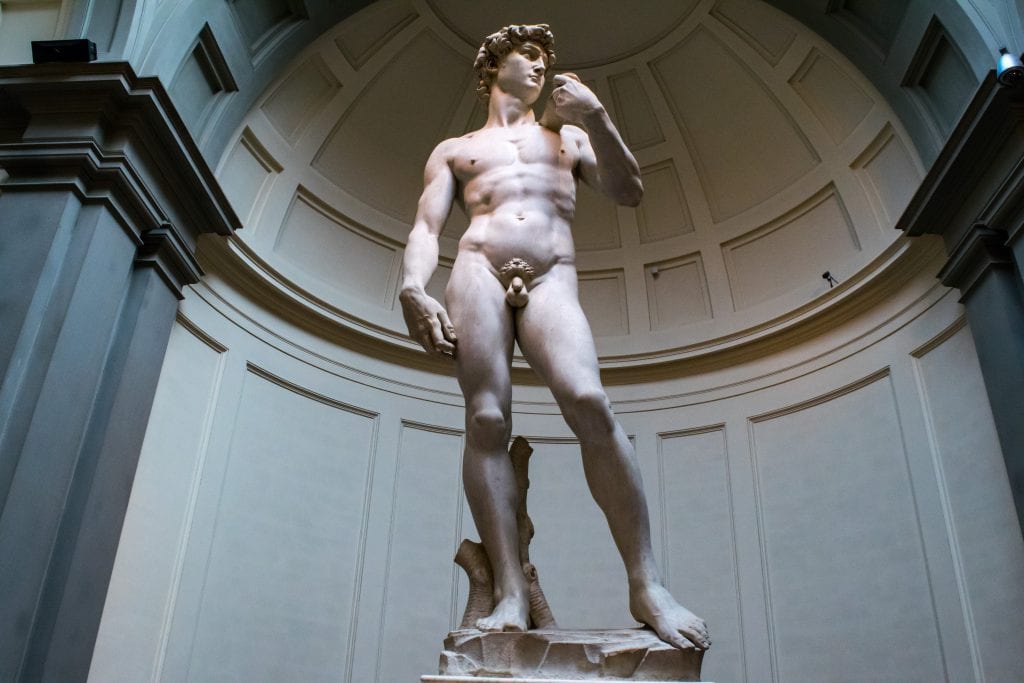 Admire the Piazza del Duomo.
Florence's Piazza del Duomo–dominated by the magnificent Santa Maria del Fiore Cathedral–is iconic to Florence and absolutely unmissable during your day trip to Florence from Rome.
However, I'm going to make a possibly controversial suggestion here–don't go inside.
The lines can get very long, and after the 1966 flood in Florence, most of the cathedral's art and decor were moved to the Duomo Museum, leaving the interior of this cathedral surprisingly bare given its fame and magnificent exterior.
With more time in Florence, I'd definitely suggest going in (along with exploring surrounding sights like the cupola, bell tower, and baptistery), but for a Florence day trip from Rome, it's best to keep moving.
Besides–if you're staying in Rome, you have access to St. Peter's Basilica, and I promise this interior will pale in comparison to that!
Check out Mercato Centrale and the San Lorenzo Market.
Mercato Centrale is Florence's bustling central food market: come here to enjoy the views, sample Tuscan delicacies like wine and olive oil, and shop for foodie souvenirs.
On the top floor, you can find all kinds of prepared food if you're looking for a bite to eat!
The San Lorenzo Market sits outside the Mercato Centrale, and though once upon a time it was a busy local marketplace, today it exists for the benefit of Florence's ever-present tourists, hawking souvenirs and leather goods of all kinds.
The leather here is not typically good quality, but as the market is right by the Mercato Centrale, it's still worth a quick walk through during your Florence day trip from Rome.
Stroll across the Ponte Vecchio.
The Ponte Vecchio is Florence's oldest bridge, famous for the buildings that are built on either side of it.
Long ago, this bridge used to be populated primarily by butchers who would dump their scraps into the Arno below (just imagine the smell!).
In 1593, though, Grand Duke Ferdinando I decided to move goldsmiths and jewelers to the bridge instead–and more than 400 years later, that's exactly what you'll find populating the shops of the Ponte Vecchio during your day trip to Florence.
As beautiful and interesting as the bridge is, though (it's also home to part of the Vasari Corridor), it's hard to admire the bridge while you're on it.
For that, take a short stroll over to the nearby Ponte Santa Trinita.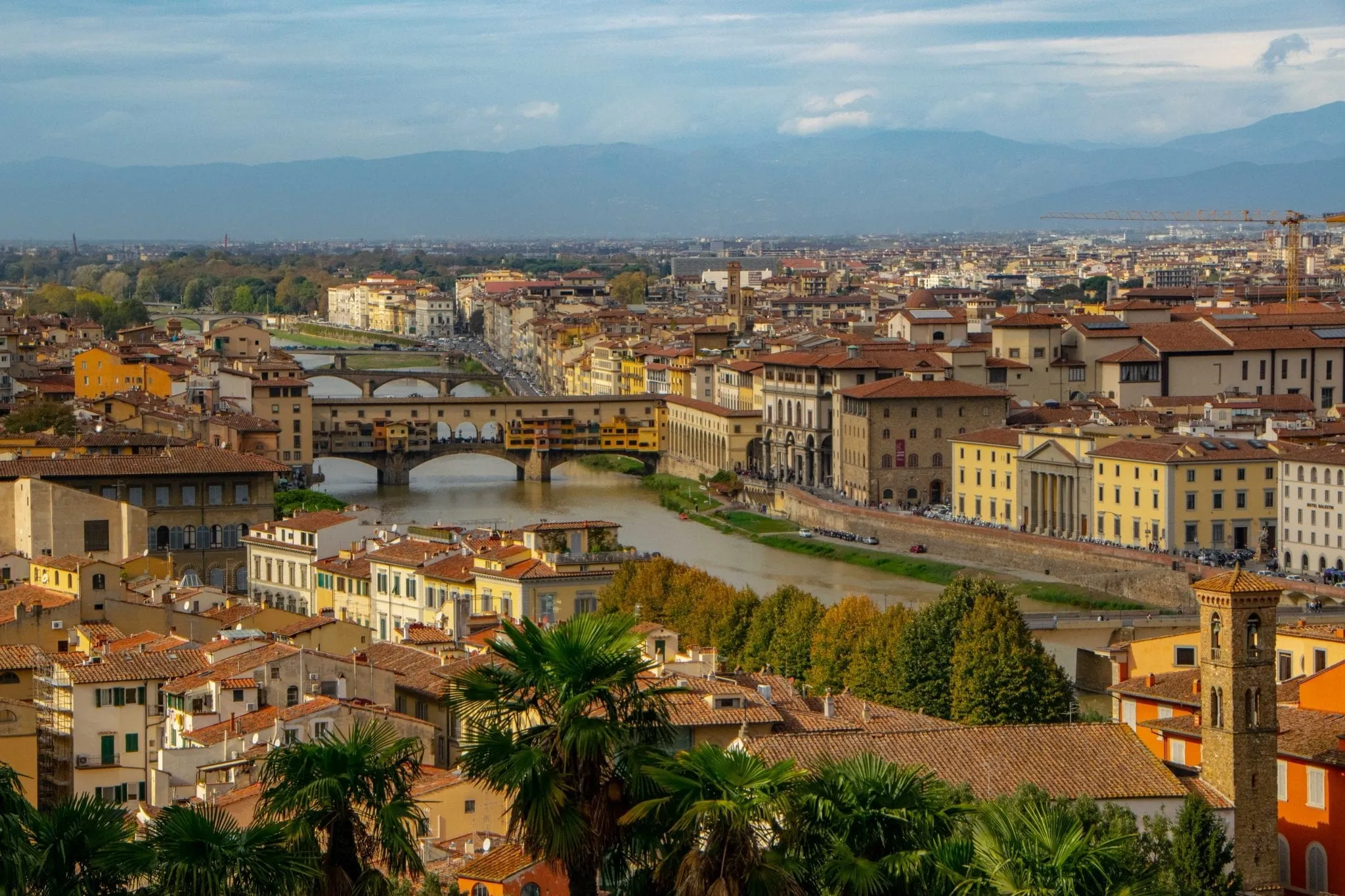 Check out the Uffizi Gallery.
You may or may not have time for the Uffizi during your Rome to Florence day trip: it's essentially a matter of priorities.
The Uffizi Gallery hosts one of the premier Renaissance art collections in the world, including plenty of works by Botticelli and Da Vinci, and it is a magnificent sight.
However, it is also a bit pricey as compared to the rest of this list, requires a large chunk of time (at least a couple of hours), and it is absolutely essential to prebook skip-the-line tickets to visit.
Without booking ahead, a combination of the lines and the art at the Uffizi could easily eat up the bulk of your day in Florence!
If you're a Renaissance lover or art buff who is incredibly excited to see the Uffizi, by all means, plan ahead and visit (it truly is a spectacular museum)–but understand you may have to cut a few other things from your day trip to Florence.
Want to make sure you make the most of your time and see the highlights of the Uffizi fast?
We loved taking this popular tour of the Uffizi!
Skip the lines and book your timed entry to the Uffizi Gallery today!

Prefer the context of a tour?

We loved this tour of the Uffizi!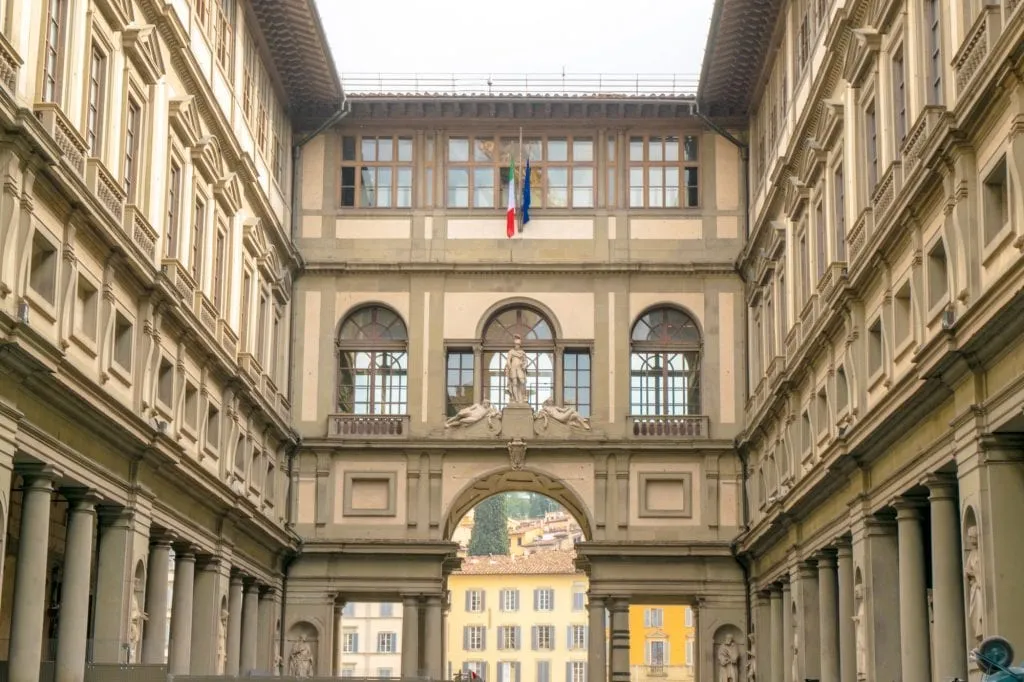 Admire the Piazza Signoria.
For those not inclined to visit tot Uffizi during their day trip to Florence from Rome, be sure to still stop by the Piazza Signoria!
This is one of Florence's most significant and beautiful piazzas.
Not only is the Uffizi nearby, but the square is dominated by the Palazzo Vecchio, which still operates as Florence's town hall today (the tower also boasts one of our personal favorite views of Florence).
The impressive Neptune's Fountain is also in the piazza, along with a free open-air collection of incredible statues.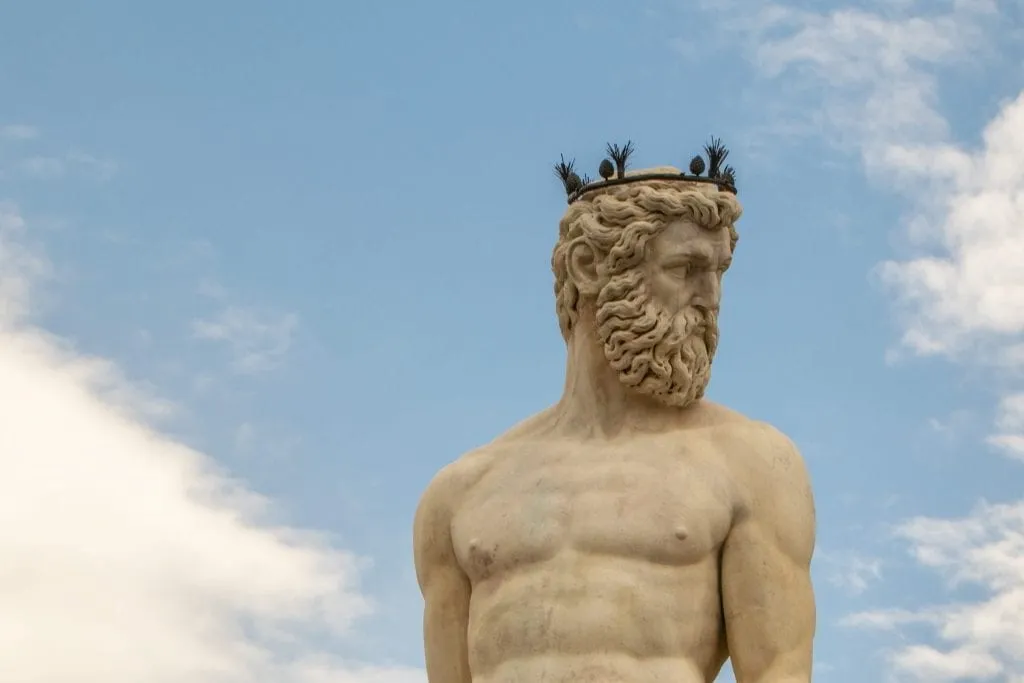 Enjoy the views from the Piazzale Michelangelo and San Miniato al Monte.
A fabulous–and free–view of Florence, complete with views of the Duomo, the Arno River, and the Ponte Vecchio, can be found at the popular Piazzale Michelangelo.
Yes, the piazzale is popular, but it's with good reason!
The views are fabulous, and we still like to stop by on most of our trips to Florence.
If you have a little extra time during your day trip to Florence from Rome, consider climbing an extra couple of minutes up to San Miniato al Monte, which boasts still higher views of Florence from the front of a 1000-year-old church.
The secret is out about this beautiful church–I wouldn't necessarily call it a hidden gem anymore–but it is significantly less crowded than Piazzale Michelangelo and offers another beautiful view of Florence.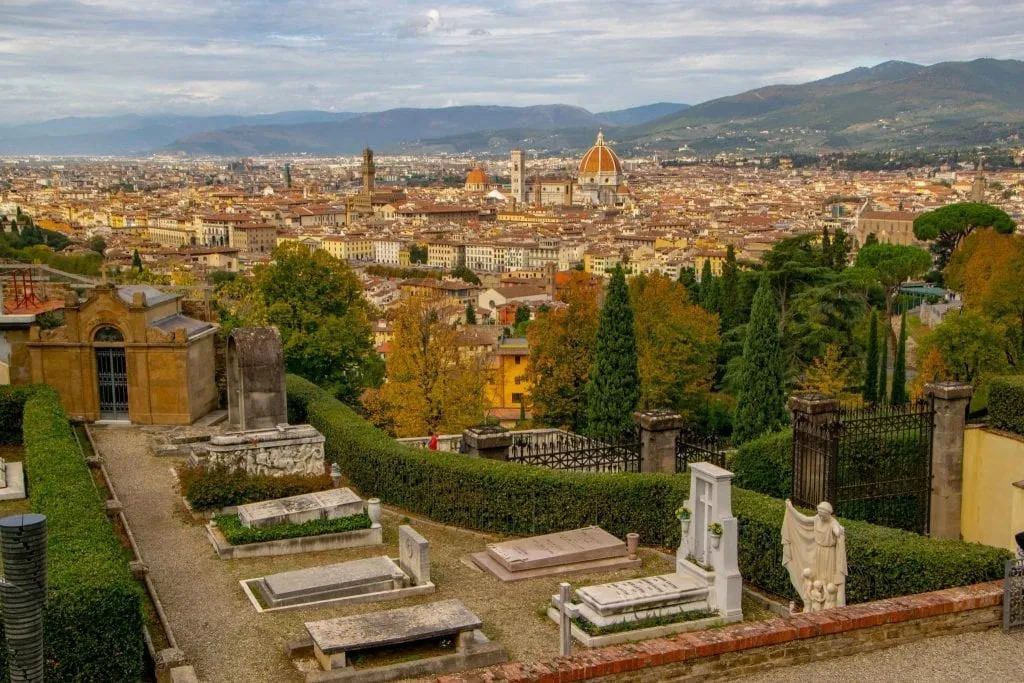 Essential Florence Day Trip Tips
Get an early start.
The earlier you can pull yourself out of bed and onto the train, the better.
Every extra hour you can squeeze into your day trip from Florence to Rome will be well worth it!
If you're feeling tired, there's no shame in starting the day with a cappuccino in Rome and quickly following it up with a caffè (aka espresso) when you arrive in Florence!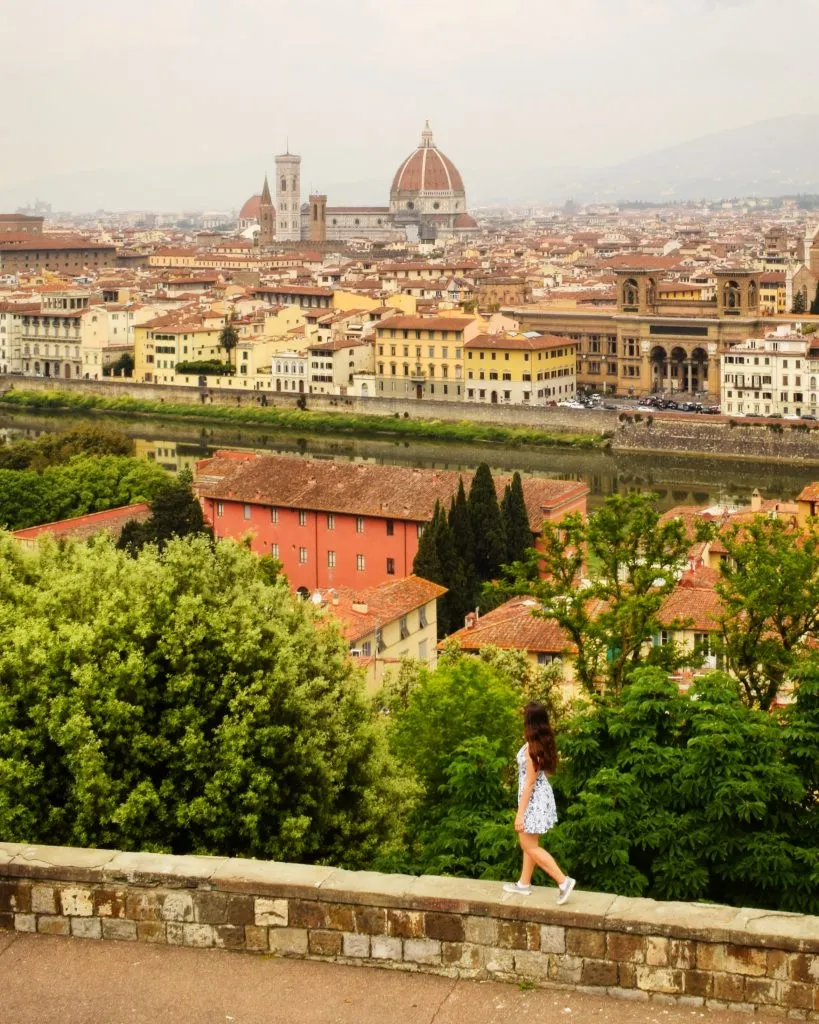 The sooner you can commit to a day for your Florence day trip, the better.
I mentioned this above, but it bears repeating: the fast train tickets between Florence and Rome increase in price as the dates get closer, sometimes dramatically.
The sooner you can book yours, the more money you will save!
Shop train tickets for your day trip to Florence today!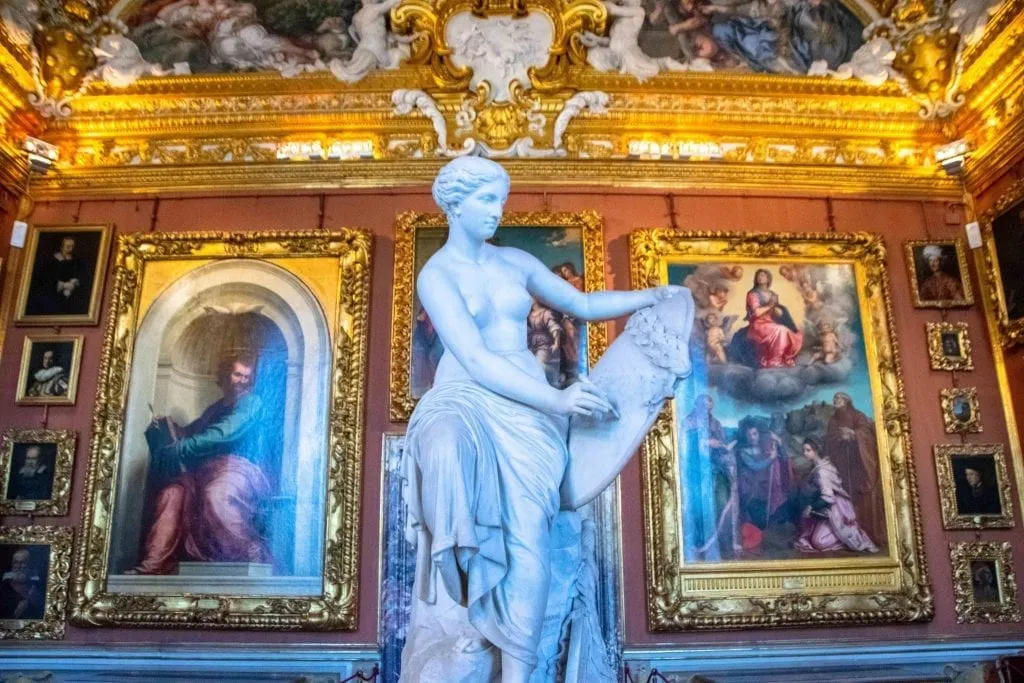 Book any tickets you need in advance.
This especially goes for visiting the Galleria dell'Accademia and the Uffizi!
The only realistic way to experience these museums on a day trip from Florence to Rome without making it the only thing you do that day (especially the Uffizi!) is to skip the line.
Purchase your tickets to the Galleria dell'Accademia or the Uffizi today!

Timed Entrance to David & the Galleria dell'Accademia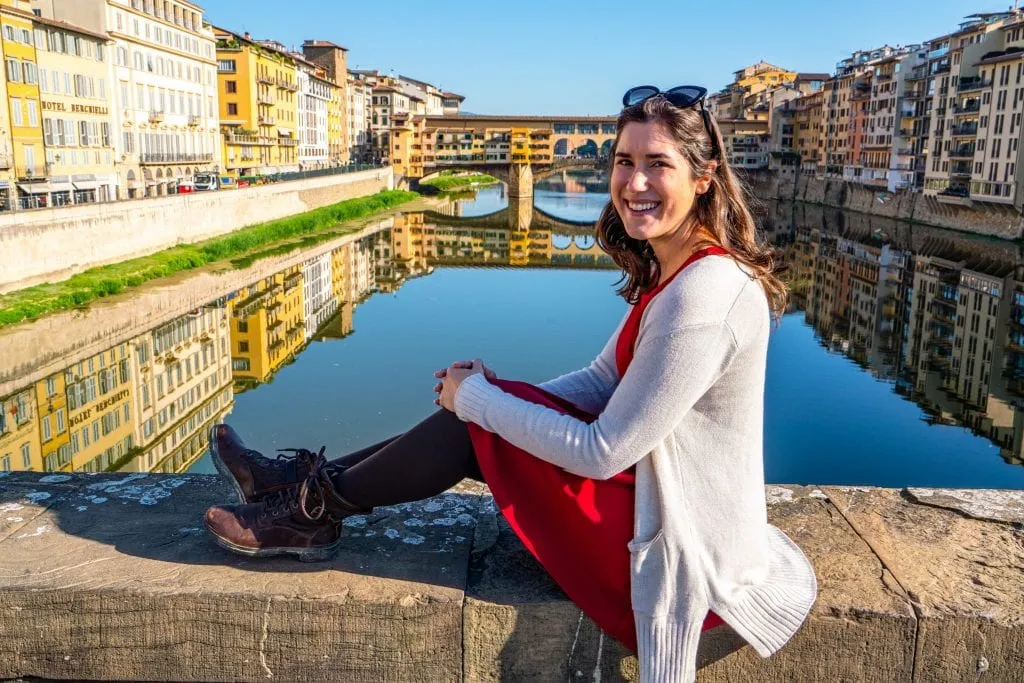 Limit yourself to one sit-down meal.
… You won't go hungry, though!
We recommend supplementing with a panino, and later on, a gelato.
Osteria All'Antico Vinaio is probably the most popular panini shop in Florence, but it often has very long lines that we wouldn't recommend spending part of your Florence day trip in.
We also love Il Cernacchino and Il Panino del Chianti for panini (obviously accompanied by a glass of chianti!).
For gelato, Vivoli is often touted as the best gelato in Florence, and we've always enjoyed Gelateria Edoardo and My Sugar.
… But the truth is, whether it's the piled-up touristy gelato or the traditional gelato served out of silver canisters, we've never had a regrettable scoop in Florence.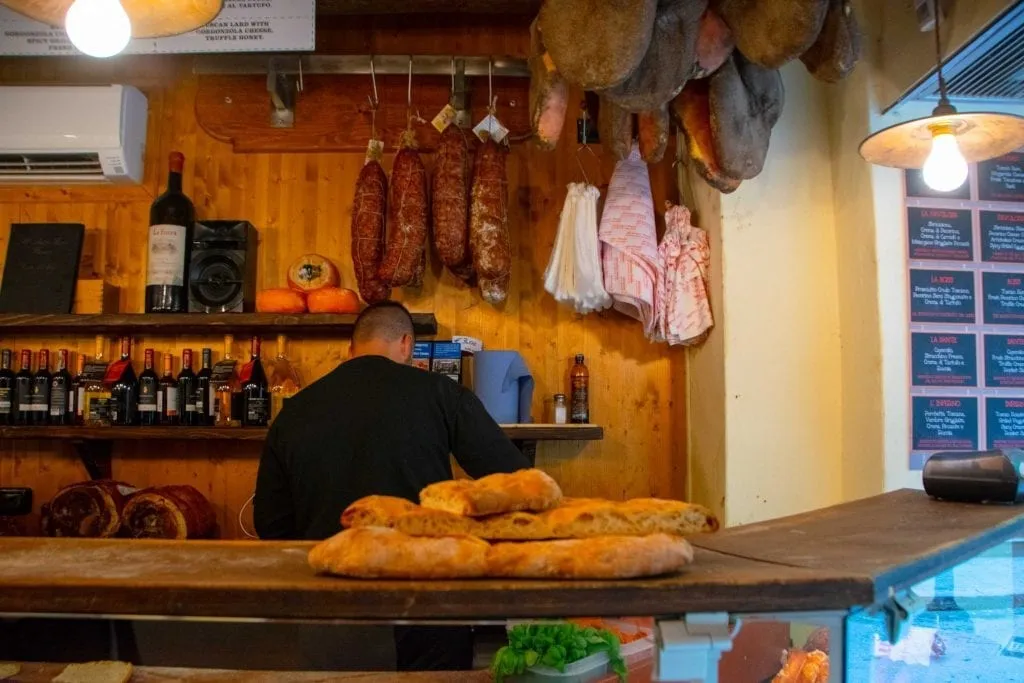 Keep in mind restaurant opening and closing times.
You'll generally be able to find restaurants right in front of touristic hotspots like the Piazza del Duomo and Piazza Signoria open all day, but the bulk of the (tastier) restaurants in Florence will open between 11-12:30 for lunch, close at some point around 3:00, and then reopen for dinner around 7:30.
So, if you have a train back to Rome scheduled for around 7:30, keep that in mind!
If you find yourself hungry during a weird time frame and don't want to settle for high prices or fast food, head up to the first floor (aka second floor for my fellow Americans) of the Mercato Centrale, which is open continuously until midnight and has plenty of options available.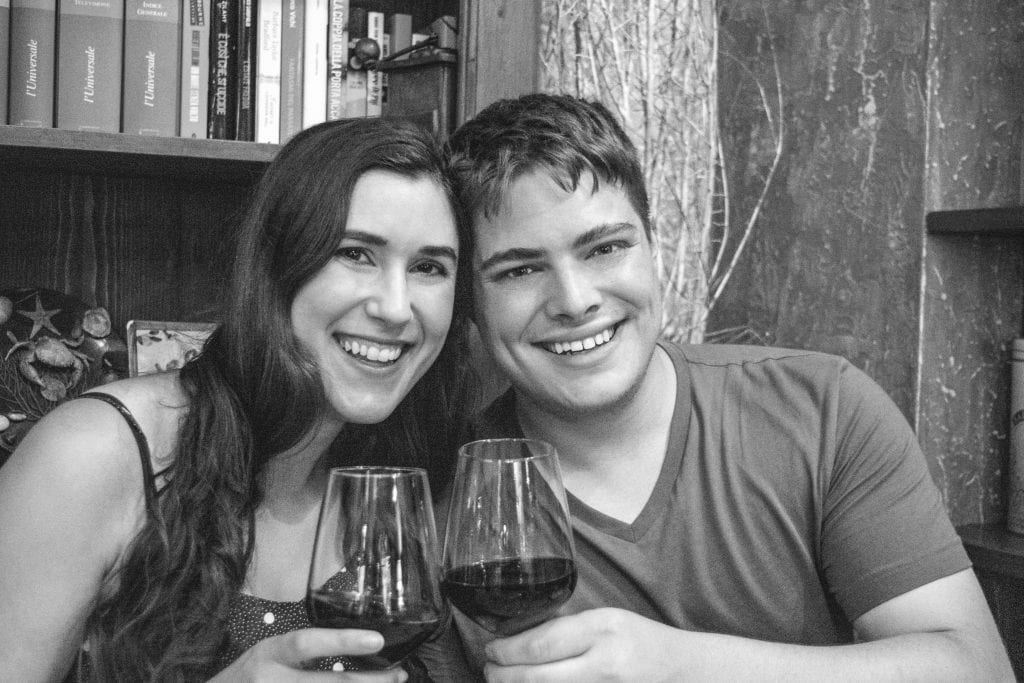 Immediately start planning your trip back to Florence.
A day trip to Florence from Rome is definitely an amazing way to get a taste of the city!
Many years ago, our first visit to Florence was actually as a day trip, and it inspired us to continue to return year after year.
That being said, Florence and Tuscany definitely deserve a little undivided attention if you're lucky enough to have a chance to revisit Italy in the future!
There are countless interesting things to do and delicious things to eat in and around Florence, and it remains one of our favorite parts of Italy.
If you know you'll have the chance to return to Italy soon, hopefully, a Florence day trip is enough to convince you to book a few nights in Tuscany next time!