I often feel like my love of books doesn't get enough attention on this blog.
From seeking out quirky independent bookstores to buying books as souvenirs (even in languages I don't read and have no intention of learning) to maintaining a "to read" list that is about a mile long at any point in time, suffice it to say that a love of reading is a big part of my life.
I'm writing in first person, but most of this applies to Jeremy, too: he doesn't consume books quite as voraciously as I do these days, but he's a lifelong reader himself–in fact, back in our teenage dating days, we first started flirting with each other by one-upping each other on the Russian and Czech novels we had read.
Yes–we are nerds at heart.
I've wanted to incorporate more book-based content on the blog for awhile, and I can't imagine a better destination to start with than New Orleans: whether it's in-depth cultural books about New Orleans or simply novels set in New Orleans, this is a city that loves its stories, its authors, and its bookstores.
We spent quite a bit of our time in New Orleans focusing on its literary angles: if you follow us on Instagram (and if you don't, you should!), you may remember us spending a whole day on Instagram Stories going on a self-led walking tour of the best independent bookstores within walking distance of the French Quarter (and we found a lot of them!).
Today, I want to share some of the literary aspects of New Orleans: from the best books about New Orleans to the best New Orleans bookstores to add to your itinerary, here's how to release your inner bookworm in New Orleans!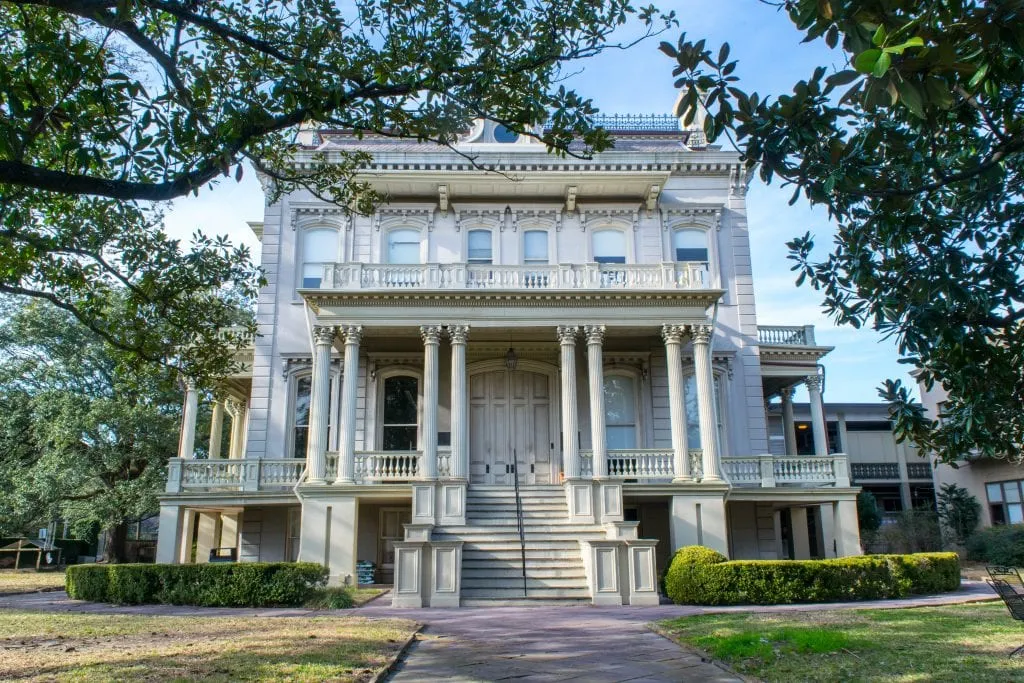 Some links in this post may be affiliate links. If you make a purchase through one of these links, we may earn a small commission at no extra cost to you. Please see our

disclosure policy

for more detail.
How I Read While Traveling
As much as I adore having beautiful books lined up on shelves, let's face it–carrying around heavy, bulky books about New Orleans while traveling is way too much of a hassle.
While traveling, I recommend reading on a Kindle
or via the Kindle App
on your phone to save space. I carry dozens of books around with me this way, and while I miss turning pages, the flexibility, lack of weight to carry around, and ease of downloading new books on the go make it worth it.
Jeremy frequently prefers to listen to ebooks rather than read them–for fellow ebook fans, Audible
is a fantastic option. If you've never used it before, consider picking up a free trial
before heading down to New Orleans!
New Orleans Reading List: The Best Books About New Orleans
Before heading to New Orleans, I compiled a giant list of all the best books about New Orleans with the intention of reading several of them before and during the trip.
I was quite successful… but clearly, didn't get through this many books.
So, while some of these I have finished myself, others are still on my to-be-read list–but I don't hesitate to recommend any of them for people wanting to get to know New Orleans. All of these books are renowned or remembered for a reason–and with a place like New Orleans, multiple perspectives are a necessary precursor to any type of understanding.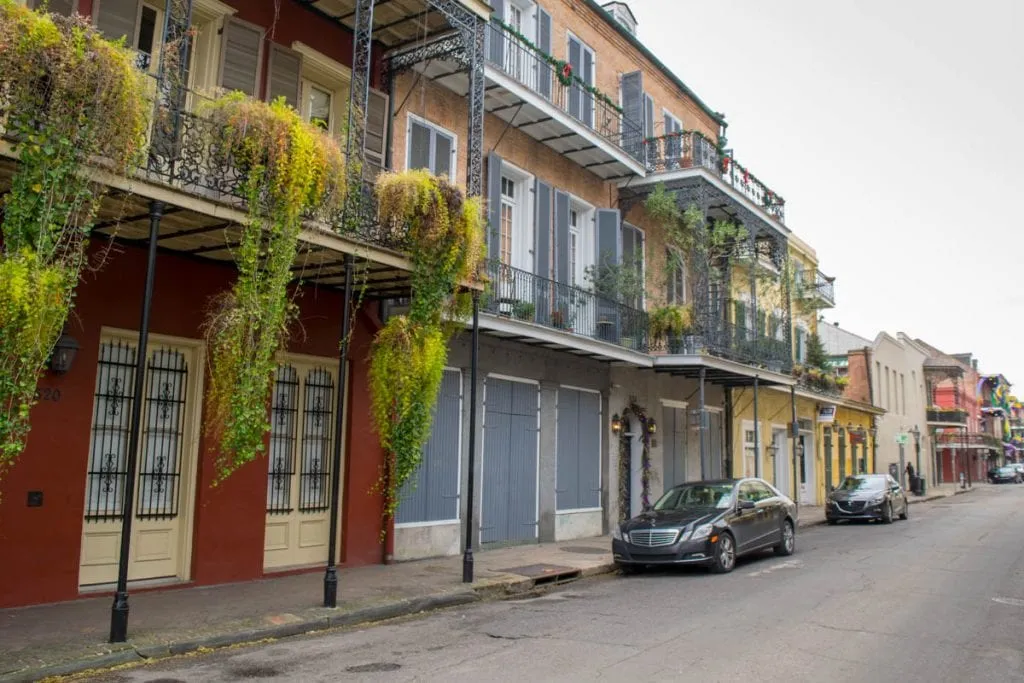 Best Books About New Orleans: History, Culture & Other Nonfiction
This book immediately got me into the spirit of New Orleans, because it has everything: interwoven stories, vastly diverse characters that all draw you in in their own way, a story that spans decades… and the kicker? It's all true.
I'd recommend starting your New Orleans reading list with this book!
When it comes to large-scale disasters like Hurricane Katrina, the sheer enormity of the horror can often make us forget to zero in and hear the small-scale stories that make up the much larger picture.
That's what Five Days at Memorial attempts to do.
During the five days after Hurricane Katrina hit, the remaining employees, patients, family members, and pets who had taken shelter in Memorial Hospital all grappled with being stranded in the city–and eventually, horrible choices were made.
This is, ultimately, the story of how some doctors ended up euthanizing their patients, why they did it, and what happened next.
I wasn't able to put it down.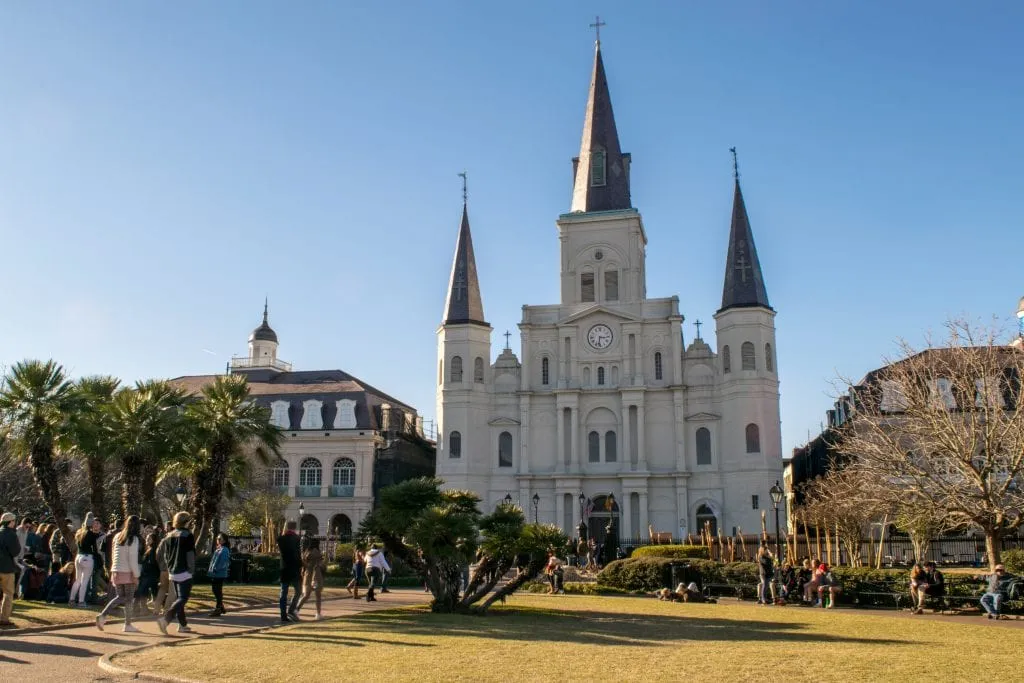 The Spanish, the French, the Native Americans, the Caribbeans: it was a complex web of influences that led to the city of New Orleans as we know it today, and they are all still very visible in the makeup of the city–if you know where to look.
Why is New Orleans unfathomable?
According to the authors, because there "no two people live in quite the same city".
Told in a series of intimate essays, this is New Orleans up-close-and-personal–the way it should be.
New Orleans' baby dolls aren't quite the picture that comes to mind when picturing children's toys.
These baby dolls were sex workers–specifically black sex workers–who participated in Mardi Gras by dressing up and acting out in one of the only ways they could in a time in which their choices were extremely limited.
Yes, dating back to 1912, they dressed up as baby dolls.
No, not everyone was happy about this (or that women–especially women of color–were participating in dressing up for Mardi Gras at all).
No, that didn't stop them.
And in fact, in a post-Katrina New Orleans–they're being revitalized.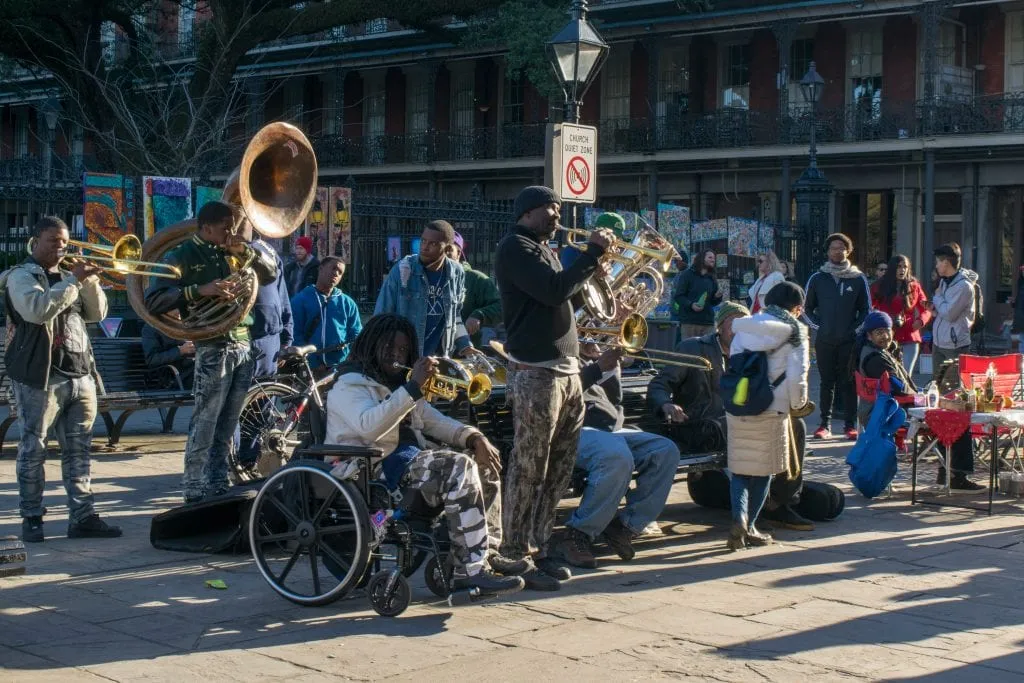 This is New Orleans through food: through red beans and rice and po'boys and far, far more.
It's about an adoptee of the city finding a home there through its cuisine, and–like so many books about New Orleans–it's about Katrina, the things that changed after, and the things that didn't.
The older I get, the more I appreciate books styled in the form of essays–they're beautiful, often poetic, and have a directness that novels frequently can't quite accomplish.
A twenty-year veteran of New Orleans (and an immigrant from Transylvania, incidentally the same place my great-grandfather and some assorted other relatives hailed from), Andrei Codrescu uses his essays to take us right to the heart of New Orleans.
Long before there was Katrina, there was the Great Mississippi Flood of 1927–another example of water reshaping New Orleans.
Politics, science, civil engineering, social justice–due to one flood, they all came together, and combined with the times, caused a ripple effect that was felt far beyond New Orleans.
If you're looking for a wide-angle view of Hurricane Katrina (and a long read)–one of the first published after the disaster, and published by a New Orleans resident–this is the book.
Outside of New Orleans, there is the bayou–and in the bayou, there are the people who live there.
Not New Orleanians, and with a culture all their own, these people saw their own set of challenges during and after Katrina: this is the story of how one family handled the disaster, and what happened next.
Looking at this list, something becomes very obvious: it's very Katrina heavy.
There are a lot of reasons for this, I think: first, Katrina thrust New Orleans into the national spotlight, meaning those books were likely to win awards and press that meant they were easier to find when I started doing my research into the best books about New Orleans.
Second, I personally find the storm interesting, so those books had a tendency to catch my eye.
And third, New Orleanians lived–and in many ways still do live–Katrina, day in and day out. Even books on here that ostensibly aren't about Katrina at all, if they were published after 2005, will virtually always include it–how could they not?
The storm reshaped too many lives to ignore: any story about New Orleans post-2005 is, in some way, a Katrina story.
Best Books About New Orleans: Fiction & Novels Set in New Orleans
I still can't figure out if I like this Pulitzer Prize winner, and I finished it weeks ago.
It's hilarious. It's engaging. It's pure New Orleans, from the colorful characters to the references to fun New Orleans spots like Pirate Alley (currently home of Faulkner House Books, among other things!).
But, the main character is also an obnoxious wannabe edgelord, and several of the characters are rather unsympathetic.
I will say this: I don't think you'll be sorry you read it.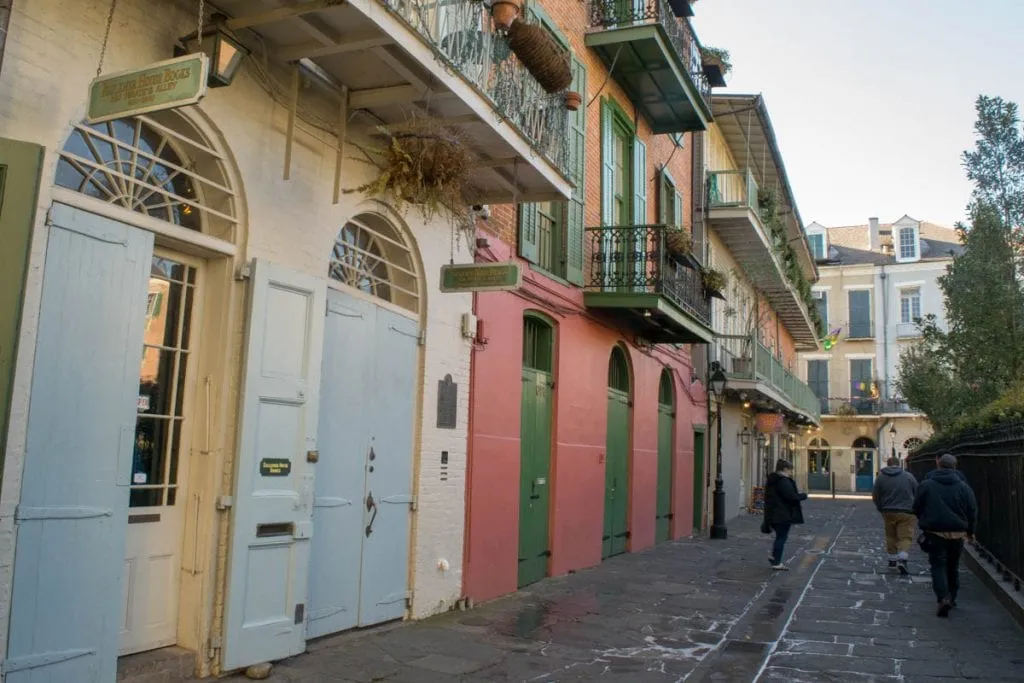 I'm a big believer in preferring to see plays rather than read them, so this one is on the backburner for now–but Tennessee Williams' famous play about Blanche DuBois remaking her life in New Orleans is definitely on my list.
Coincidentally, when we were in New Orleans one of my best friends was busy starring as Blanche in her community theatre's production of the play half a country away!
This is a fictional book… that tells a very real story.
This novel follows two families from New Orleans (one black and one white) through the aftermath of the storm: about where they end up, how things change, and how deep and vibrant the culture of New Orleans is.
Colorful characters, peeks inside various subcultures, and time spent in the 1960's, New Orleans style–that's what Rheinhardt, the main character of Hall of Mirrors, finds waiting for him when he rolls up to the Big Easy.
A 2011 National Book Award winner, Salvage the Bones is nothing if not utterly brutal: set in the 12 days leading up to Hurricane Katrina, the story is told from the perspective of children living in absolutely abject poverty, without decent parents to care for them.
Honestly, I really want to read this book (it's been downloaded onto my phone for a month), but I feel like I need to be in the right mood for it: it's not anywhere close to a happy story.
Two black brothers return home from a tour of duty, only to be handed the keys to finding their birth parents by their white mother–and so begins Hold It 'Til It Hurts.
War, adoption, racial identity, family–the themes of Hold It 'Til It Hurts are both modern (the war in question is the modern war in Afghanistan) and absolutely timeless.
A bit of a departure from the admittedly heavy books above, Interview with a Vampire is classic New Orleans: beginning in (a clearly fictionalized, as most of the characters are vampires) 18th century New Orleans, with bounces forward in time to the modern era, the city itself comes alive as the background of the exploits of blood-drinking and night-walking Louis, Lestat, and Claudia.
Truman Capote's first novel is classic Southern Gothic literature–and what better place for that than New Orleans?
The book opens with 13-year-old Joel Harrison Knox arriving in New Orleans with plans to live with his absent father in the wake of his mother's death–but because this is New Orleans, the cast of colorful characters he meets end up reshaping his life in unexpected ways.
[instagram url=https://www.instagram.com/p/BeQlt37BFEh/?taken-by=ourescapeclause]
This list of some of the best books about New Orleans is clearly not exhaustive–we would need much more than a blog post for that–but in all of my research before and during the trip, and all of our trips to various New Orleans bookstores while in the city, this list became my personal New Orleans reading list–and I'm willing to bet there are at least a few books here that will draw you in, too.
Nerdy New Orleans Bookstores to Add to Your Itinerary
Our self-led walking tour of independent bookstores in and near the French Quarter ended up being one of our favorite things to do in New Orleans!
If you have room in your New Orleans itinerary, be sure to screenshot this list and find these bookstores for yourself–they're all well worth a peek inside.
Faulkner House Books
Set in a home that William Faulkner once lived in, this is a bookstore that brings to mind elegance: the store is beautiful, the books are beautiful, the original Tennessee Williams writings on the wall are beautiful… and it's (maybe?) haunted.
Because why not, right?
This is New Orleans we're talking about, after all, so despite the fact that William Faulkner died far away in Mississippi, New Orleanians still claim that he haunts the place.
… Though, for what it's worth, I had the opportunity to chat with Garner Robinson, the owner of the shop, over email, and he is adamant that the shop is not haunted!
Arcadian Books & Art Prints
If Faulkner House Books is elegant and refined, Arcadian Books & Art Prints is… the complete opposite of that.
Set just a five-minute walk away from Faulkner House Books, Arcadian Books is the type of place where you feel like you just walked into the Weasley's house: after all, nothing but magic could possibly be keeping that 15-foot tall stack of books from toppling over on top of you, right?
This is the kind of place where nothing is in order, everything smells like old books, and you want to stick around to dig for treasure. Just be sure to maneuver carefully as you look around!
Crescent City Books
Among the most well-known of all of these bookstores, Crescent City Books is set a short walk outside the French Quarter, and is well worth crossing Canal Street to experience.
The interior is beautiful, complete with a chandelier and multiple rooms for browsing, and this is easily the biggest of the New Orleans bookstores we visited.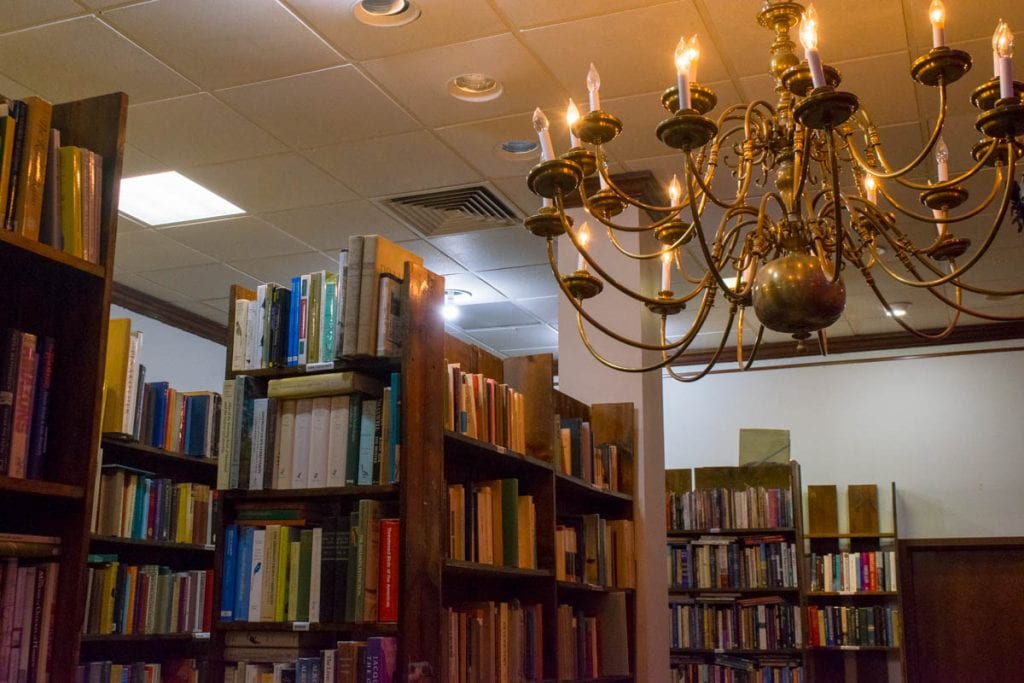 Beckham's Bookshop
Beckham's Bookshop made it onto our list the second that we saw it was dog-friendly: what could possibly be better than a pretty bookshop? A pretty bookshop with puppies!
Though the freezing weather the day we were exploring meant that there weren't any doggos around to play with, the shop itself was still worth peeking into: we beelined for the travel section, of course.
Garden District Book Shop
Though it is geographically set apart from the rest of these New Orleans bookstores, the Garden District Book Shop is absolutely worth dropping into while visiting Lafayette Cemetery or touring the Garden District–especially for vampire fans.
This is the bookstore that Anne Rice used to use to do all of her book signings when she lived in the Garden District, which is actually a bit hard to imagine–this is probably the lightest, brightest, and most modern bookstore of all the ones we visited!
It is a beautiful shop, though, and we loved getting a chance to browse.
Librairie Book Shop
Of all the New Orleans bookstores on this list, this is the only one we didn't get to experience personally: Librairie Book Shop was closed the day we stopped by, but it sure looked lovely through the window!
They are said to specialize in local-oriented books, making it a great place for souvenir shopping–we'll definitely try to visit again on our next trip to New Orleans!
Authors with Ties to New Orleans
Many familiar names and faces have passed through New Orleans over the years, and the city is happy to claim writers (and artists of all types) as their own.
Here are some of the most familiar!
William Faulkner
Though William Faulkner didn't stay in New Orleans long–he spent less than a year living there in the mid-1920's–his professional writing career kick-started while in the city, and New Orleans loves to claim him as one of their own.
Tennessee Williams
Tennessee Williams himself dubbed New Orleans as his "spiritual home", and after first moving to the city at age 28, he continued to return to live in New Orleans on and off throughout his lifetime.
Fans can follow his movements to his former homes, as well as favorite places to stay and play, throughout the city.
Anne Rice
More recent than most of the names on this list, Anne Rice and her large body of vampire-and-fantasy related fiction have both called New Orleans home.
The author was born in New Orleans, spent the bulk of her childhood and teenage years there, and later returned for sizable periods of her adulthood as well, once owning a magnificent home in the Garden District that looks absolutely fit for an author who writes about vampires.
Many of her books are set in New Orleans, including her first and arguably most famous, Interview with a Vampire.
Kate Chopin
Kate Chopin lived in New Orleans for nearly a decade, during a busy time of her life: while in New Orleans, all six of her children were born, and her family's financial status eventually took a turn for the worse, causing the family to leave the city.
One of Kate's novels (At Fault) is also set in New Orleans.
Truman Capote
Though he moved away at a young age following his parents' divorce, Truman Capote was born in New Orleans and later returned as an adult to work on his first novel, Other Voices, Other Rooms, which is set in New Orleans.
Ernest Hemingway
Is there any well-known city in the world that Ernest Hemingway didn't get drunk in?
New Orleans is no exception–the rotating Carousel Bar in Hotel Monteleone was once haunted by the likes of Ernest (and Tennessee Williams, and William Faulkner, and Truman Capote, and… the list goes on).