Brainstorming souvenir collection ideas for your next trip and looking for unique things to collect while traveling?
I have lots of ideas to share!
After visiting 50+ countries and traveling full-time for years, I am an unapologetic lover of travel souvenirs, from the free (pretty ticket stubs to various attractions, Broadway programs) to the inexpensive (vintage maps) to the traditional (the number of ceramics I have bought around the world is mildly ridiculous).
And really, I didn't always think this way: during the first year my husband Jeremy and I backpacked the world, I bought very few souvenirs.
Other than photos and a few items like ticket stubs, a carved elephant from Thailand and a vase from Nicaragua are the only physical reminders I still have of that incredible time.
And, while I cherish them both, I regret not carving out a bit of room in our budget and backpacks for a bit more.
No, you don't need to buy souvenirs while you travel, but mine bring me immeasurable joy that continue to pay happiness dividends over time.
Sometime around the point where I carried that Nicaraguan vase (it's not a particularly small vase either) in my backpack through 4 countries, I realized that shopping for unique items from around the world is clearly worth it to me.
If you feel the same and are looking for a fun theme for your travel souvenirs, here are some of the best things to collect while traveling!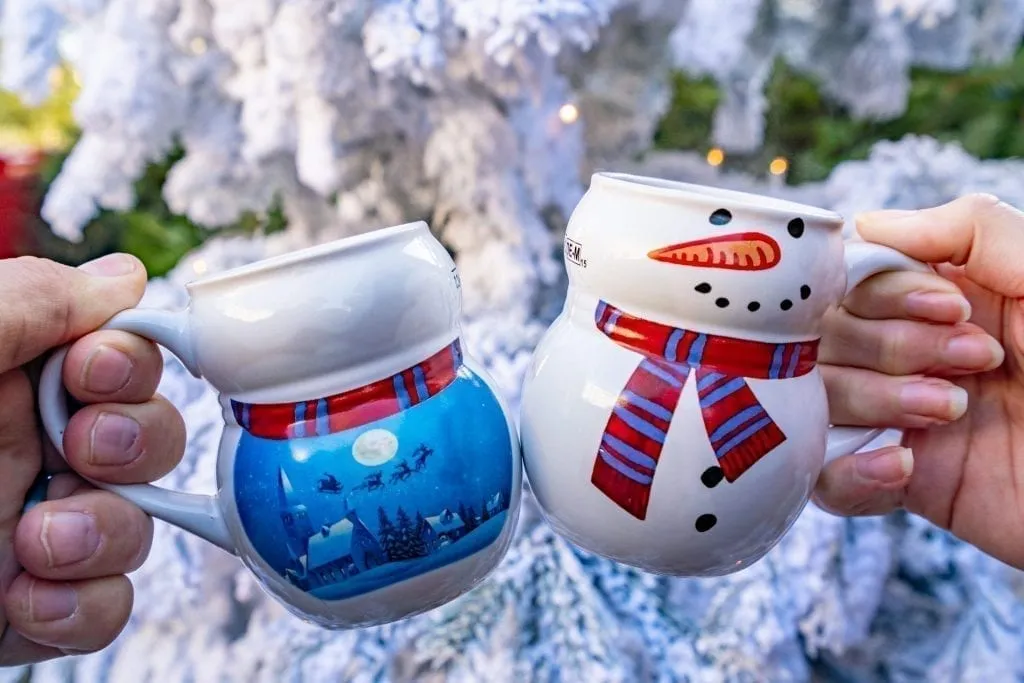 The Ideal Features Of Something to Collect on the Road
When deciding what to collect while traveling, I'd recommend landing on something that is either worth displaying as a group, or something that you can actually use many of.
To me, the ultimate purpose of a souvenir collection is to add joy to your life by sparking travel memories throughout your day-to-day existence, and either a beautiful display or a collection of something you reach for frequently in daily use can accomplish that goal.
(Or both, of course—there's no rule that you can only have one kind of travel souvenir collection!).
And why a collection instead of just randomly purchasing souvenirs as you go?
In my experience, a souvenir collection pays dividends that are greater than the sum of its parts, by wrapping up disjointed travel memories into one physical representation of your adventures as a whole.
Don't get me wrong: I still purchase all different kinds of souvenirs, but collections are worth the effort.
By creating a cohesive collection, you can also add a method to the madness of souvenir shopping, make it easier to narrow in on what you actually want (and/or will use), and you'll also find it can make it easier to say no to things that would end up as regrettable impulse purchases.
And, of course, it's also easiest if most of the items you'd like to add to your collection are (reasonably) small.
You can certainly ship your new treasures home from many places around the world, but it definitely adds both costs and logistical headaches to your quest for the perfect collection of travel souvenirs.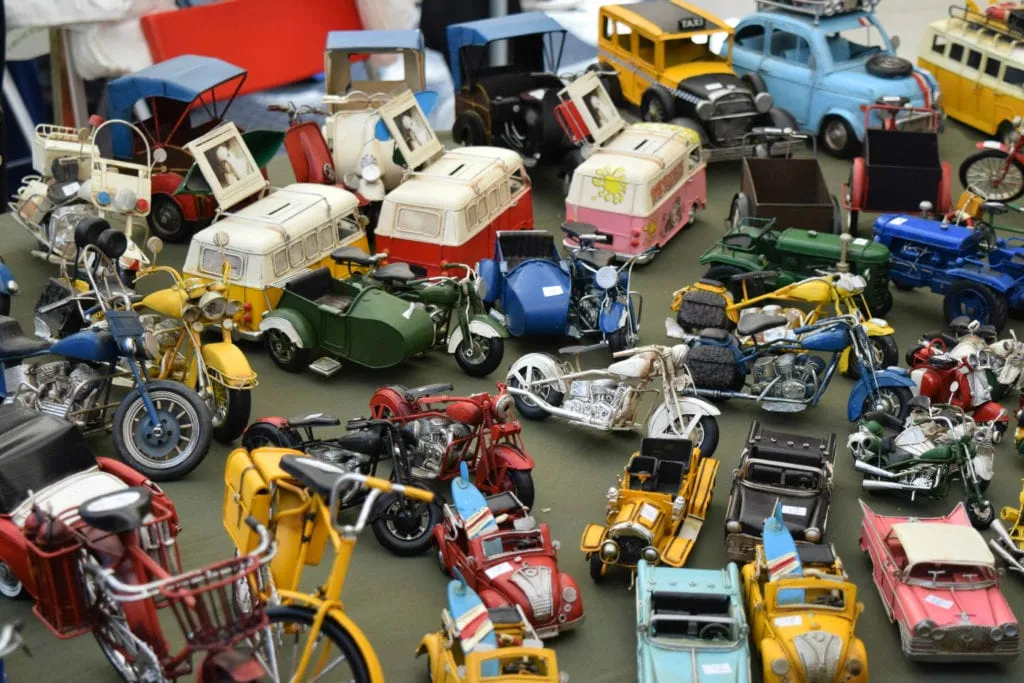 Display-Worthy Things to Collect While Traveling
If you're looking for travel souvenirs to display at home, these ideas have you covered!
Local Figurines or Dolls
Local figurines or dolls, either of animals, people, or both, are one of the most interesting things to collect from around the world.
Virtually every culture has some sort of handicraft that represents either local animals or people, and both options are a wonderful way to create a unique travel souvenir collection that shows the heart of the cultures you have visited.
Local Maps
This can be as contemporary as collecting modern maps of the towns you visit and using them to create a collage or other artwork at home.
… or it can be as vintage as browsing antique markets for out-of-date maps from decades or centuries past!
These are often very affordable (they're frequently ripped out of old books of maps and sold page-by-page, and can look wonderful when framed), and also fascinating.
My 19th-century Italy map with the pre-WWI boundaries is one of my favorite souvenirs from Italy, and I only spent 4 Euro on it.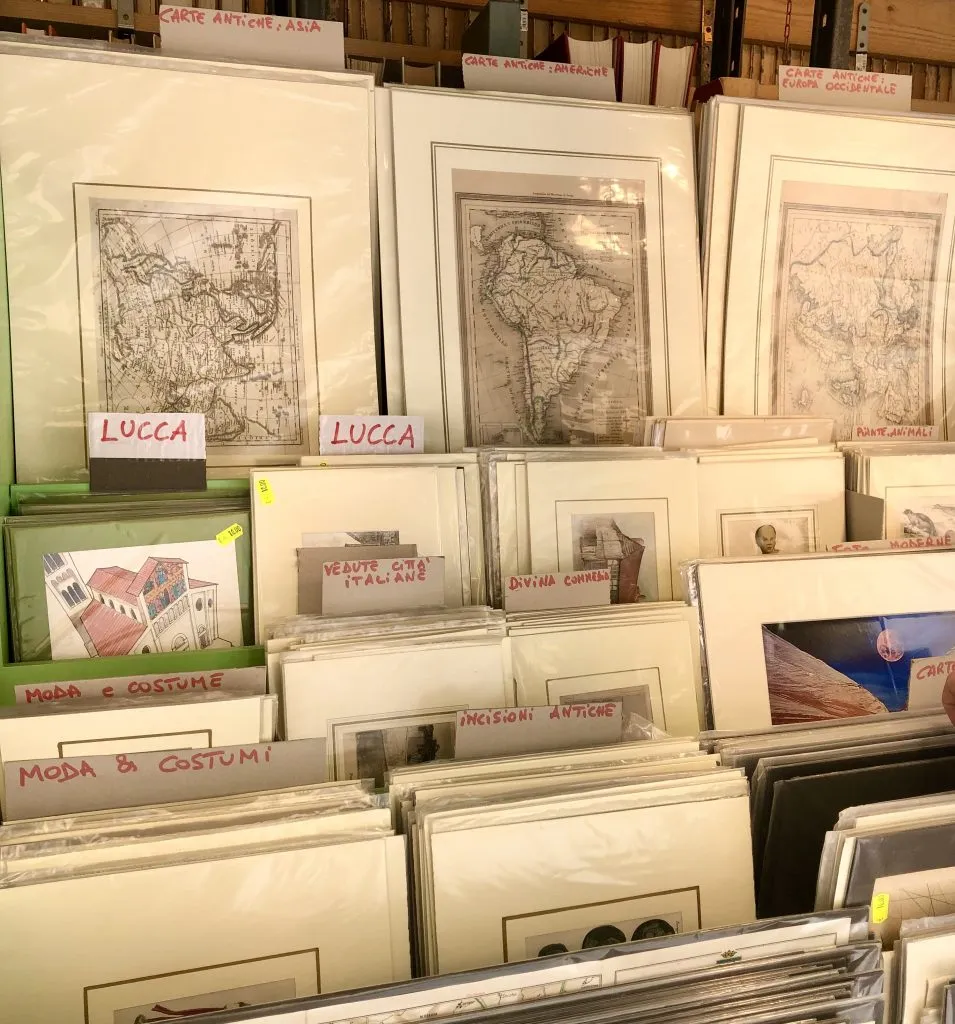 Vintage Papers
In a similar vein to local maps, you can often find fascinating vintage papers at markets around the world, ranging from postcards filled out 80 years ago to photographs of strangers to advertisements and pamphlets printed decades ago.
This is very much in the vein of "one man's trash is another man's treasure", but if you collect items in a similar vein from around the world, the resulting collection can be incredibly cool!
Original Art
I'm still kicking myself for not springing for an oil painting I fell in love with in Montmartre almost a decade ago!
Buying original art when traveling can be one of the most unique souvenirs you can find, and due to its nature, it's absolutely something you should jump on when you find something you love… because you may not be able to find it again soon.
While collecting original art can certainly be an expensive idea for a travel souvenir collection, it doesn't have to be: you can find both vintage and contemporary art at all price points when traveling.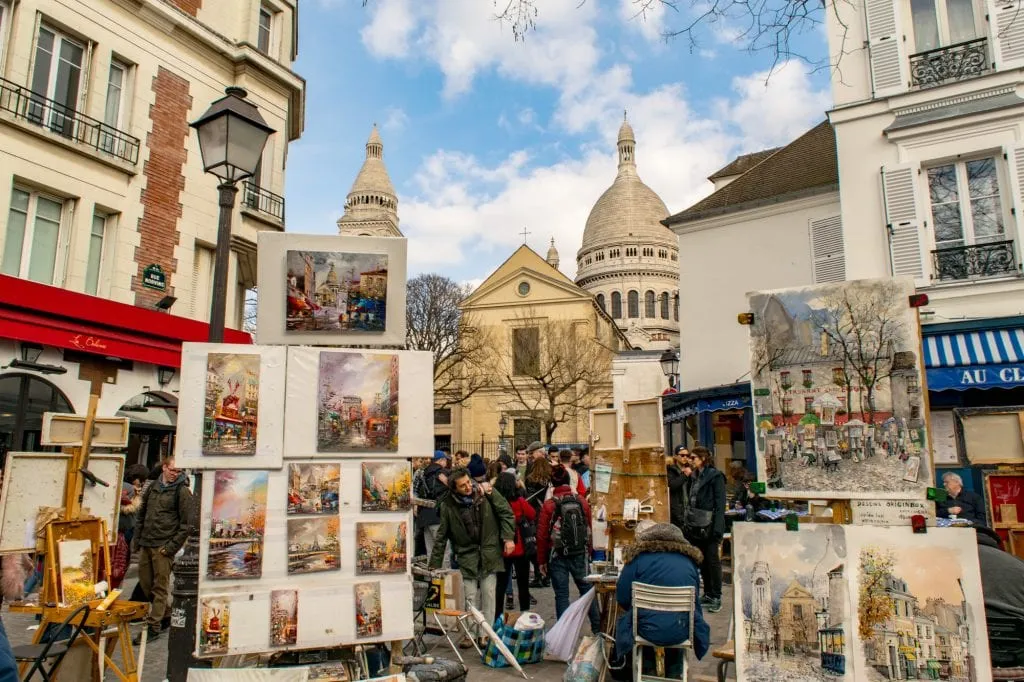 Books (New or Used)
As a self-professed bibliophile, I will always advocate for books as travel souvenirs.
What kind of books, exactly?
Well, that's up to you!
Options include beautiful copies of books purchased at famous bookstores, books focused on the local culture (history, art, cooking, guidebooks, you name it), or vintage books that strike your fancy.
One of my favorite books that I've bought while traveling is a 1995 copy of Lonely Planet Slovenia, which was the very first Lonely Planet Slovenia guidebook published after Slovenia became an independent country.
If you're into local history, art, and culture, don't shy away from poking around the book sections in gift shops of churches and museums, either.
Some are pretty bare, yes, but you'll sometimes find them stocked with books about the local area that were done in a limited printing (so you may not be able to find them on Amazon, for example).
Vintage Tchotchkes
Souvenir markets around the world are overflowing with often beautiful and interesting vintage items, from mirrors to figurines to old electronics to decor pieces to flowers, and so much more.
These items, picked up at markets, antique shops, or anywhere else you may stumble upon, can be some of the most unique travel souvenirs of all!
Some are expensive and (rarely) valuable, most are just an opportunity for a clever decorator to give new life to a discarded item (and many finds are very affordable).
In many ways, the more random or unexpected the item, the more memorable of a souvenir it is.
Wine Corks
Going on a wine-centered trip?
Consider keeping the corks of the bottles you drink along the way, and then displaying them in a glass vase or jar when you get home!
Currency
Whether you prefer coins, paper money, or both, holding back a bit of currency from the place you were visiting makes for a fun travel souvenir!
Tea Towels
Leaving this one under "display" instead of "sort of useful", because no one actually uses the pretty tea towels they buy abroad, right?
In our house, at least, those are purely for display.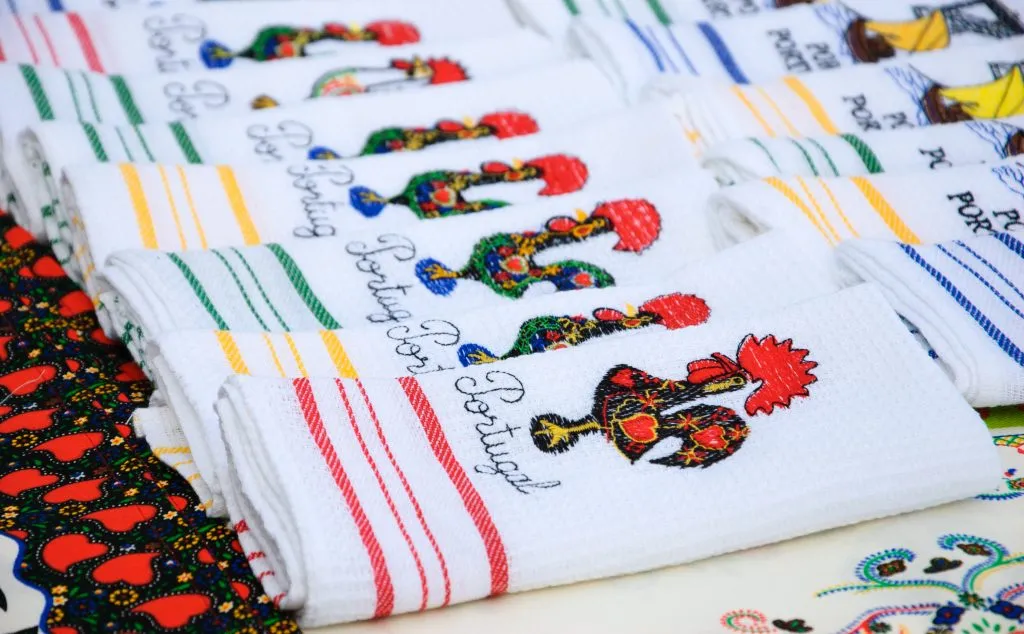 Pressed Pennies
I'll admit, I haven't pressed a penny in about 20 years–but if you're looking for an inexpensive, very portable, and fun souvenir, a bowl of pressed pennies kept on a coffee table or shelf will certainly do the job!
Masks
Masks, like dolls and figurines, are one of those items that exists in a wide variety of cultures, but is interpreted very differently depending on where you are.
This can make for a dynamic souvenir collection (and masks look so striking hanging on a wall).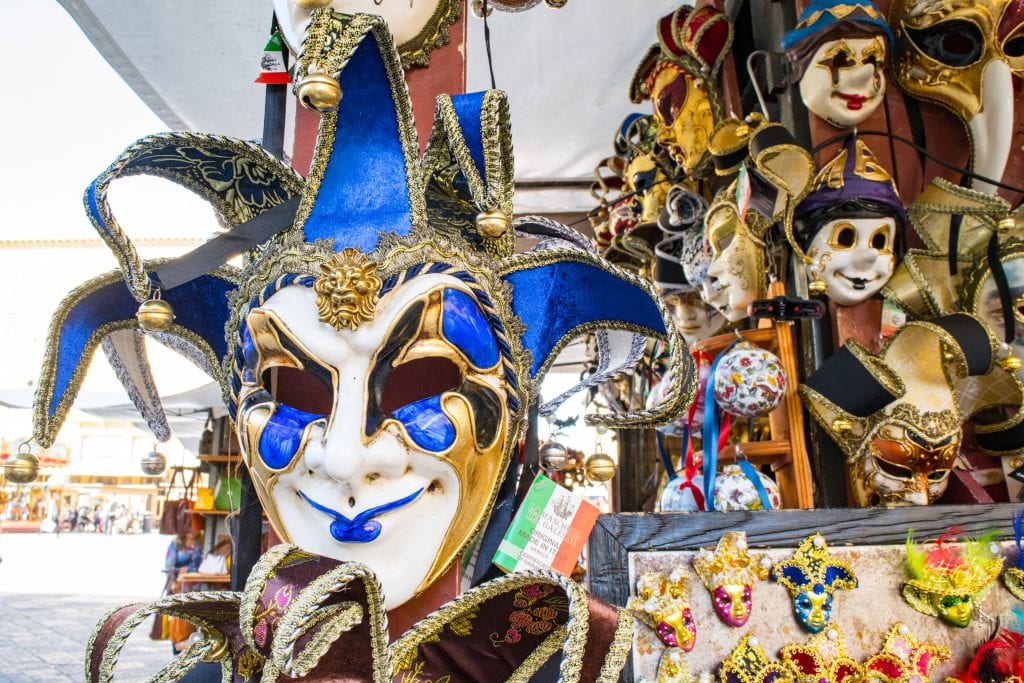 Photos
Yes, of course, all photos you take on a trip (and who doesn't take hundreds these days?) are a souvenir of sorts!
However, to create a cohesive collection, consider picking a theme or two of photos that you will always shoot so that over time, you have examples of something specific from many locations.
This doesn't need to be a scenery shot–in fact, as someone who has taken literally hundreds of thousands of photos while traveling, I'll be the first to say that the candids are often the most sentimental.
Consider taking a photo of your first breakfast at each destination, or one of each method of transportation you use (boats, taxis, tuk tuks, planes, trains–it all counts).
Other options include animals you meet along the way, the less-photographed back of popular monuments, or a close-up of an architectural detail that catches your eye at each "iconic" spot.
Take all the other typical photos too, of course–but creating a themed collection of shots can make for a memorable travel souvenir.
Spoons
Souvenir spoons may just be the most classic souvenir to collect when traveling.
If they don't appeal to you though, there's always the option of collecting spoon rests!
Spoon rests are both eye-catching and easy to source: you'll find them at virtually any souvenir shop around the world.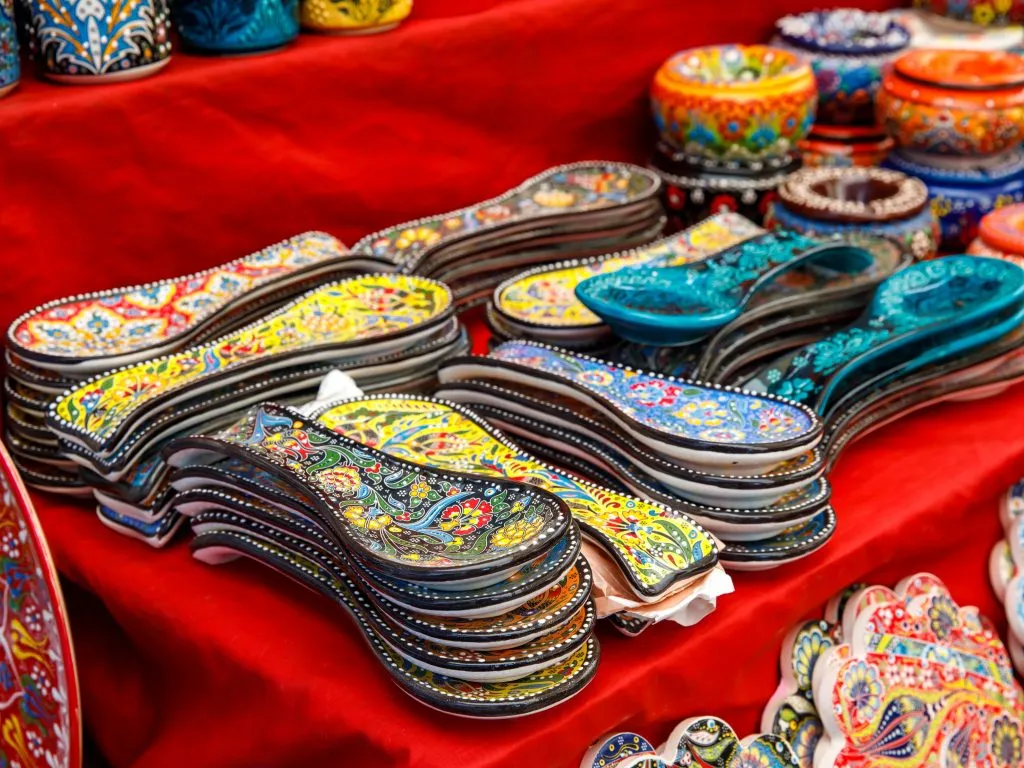 Kitschy Icon Statues
A figurine of the Eiffel Tower or Colosseum displayed in your office?
Maybe a little kitschy, but fun.
A full collection of kitsch featuring several landmarks from around the world like Big Ben, Chichen Itza, Petra, and Angkor Wat, all grouped together as one souvenir collection?
Absolutely delightful, over-the-top kitsch.
(Sort Of) Useful Sounveir Collection Ideas
If your idea of what to collect when traveling leans more toward function than decor, then these souvenir options are for you!
Water Glasses
Mugs may be a more traditional collection option, but an eclectic collection of water glasses sourced from all over the world is a fun way to mix up your kitchen!
Dishes
Similar to water glasses, an eclectic mix of dishes can be a wonderful way to remember your trip!
I already mentioned my ceramic habit above–and it has led to many colorful new additions to our kitchenware!
Consider options like serving dishes, teapots, or teacups and saucers (one of my friends has been collecting these for years).
Alternatively, consider buying one of the same kind of item–one salad plate, one soup bowl, etc, in each location.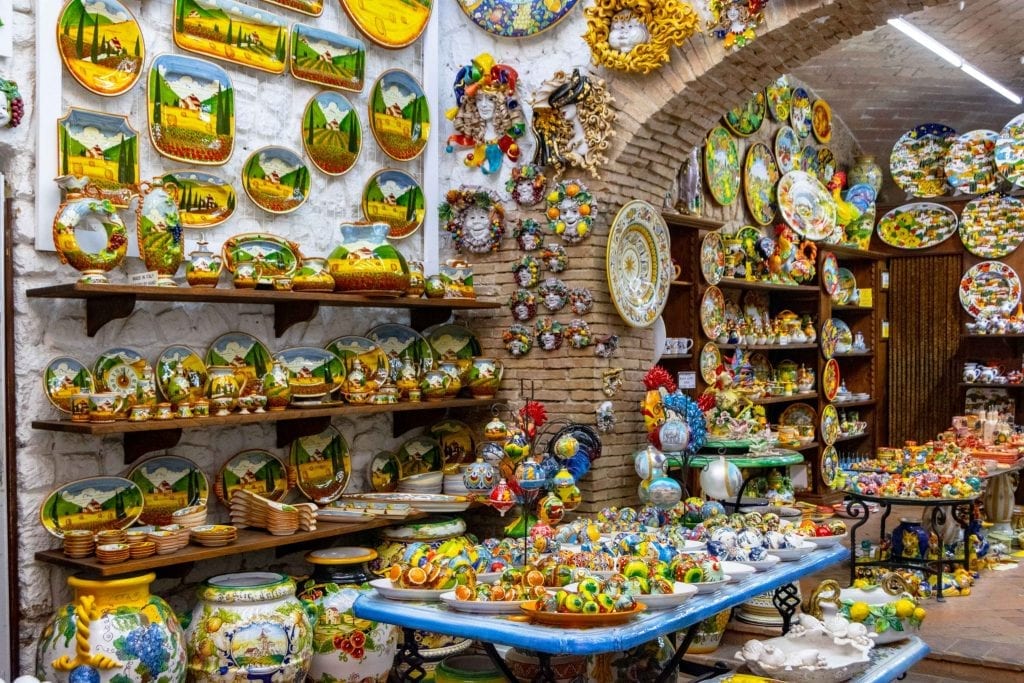 Placemats
Easy to buy, easy to pack, and popular as souvenirs all over the world: placemats make wonderful travel souvenirs!
Notebooks/Journals
This only counts as "useful" if you actually write in them, of course, rather than put them on a shelf and stare at them (not that I have any experience with that…).
But, if you use notebooks in your daily life, picking up new ones as you travel can be a fantastic way to incorporate your travel memories into your daily life!
I keep a daily to-do list, and the notebook I keep them in right now came from Libreria Acqua Alta in Venice–and it makes me smile every morning when I pick it up.
Jewelry
Whether your interests run toward fine jewelry, local handicrafts, or some combination of the 2, jewelry makes for a fantastic travel souvenir collection.
It's something small, extremely unique to your style, and fun to pick out!
Reusable Bags
Reusable canvas bags are a popular souvenir that you'll see in all the usual souvenir shops these days!
Buy several in a few different locations around the world, and you'll have a full collection of grocery bags to shop with at home.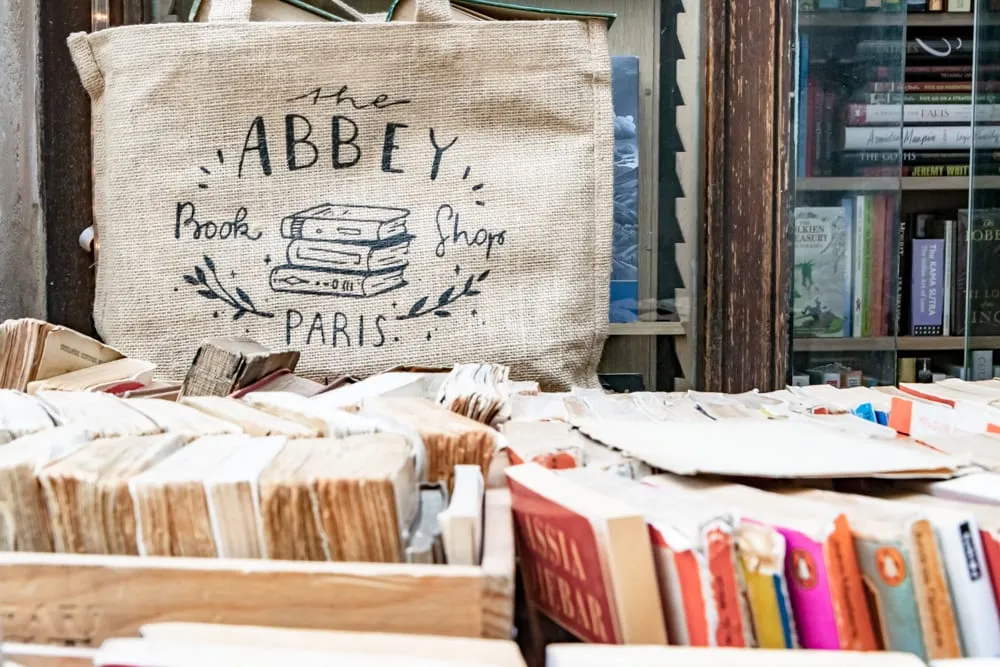 Aprons
Do you like to wear aprons when you cook?
If so, a collection of aprons from around the world can help bring your travels home with you!
Available around the world and at a variety of price points, aprons are easy and fun to shop for when traveling.
Mugs
Prepare a hot drink and fondly remember a fun travel destination: what could be a better combination than that?
Clothing
I hesitate to include clothing here because while it's an excellent souvenir idea, it's harder to make a "collection" of.
If you have a passion for clothing, though, it can be done!
For example, you can collect the same category of item from each place (say, a new scarf in every city), or you can instead choose to purchase something iconic from each destination (say, a wool sweater in Ireland).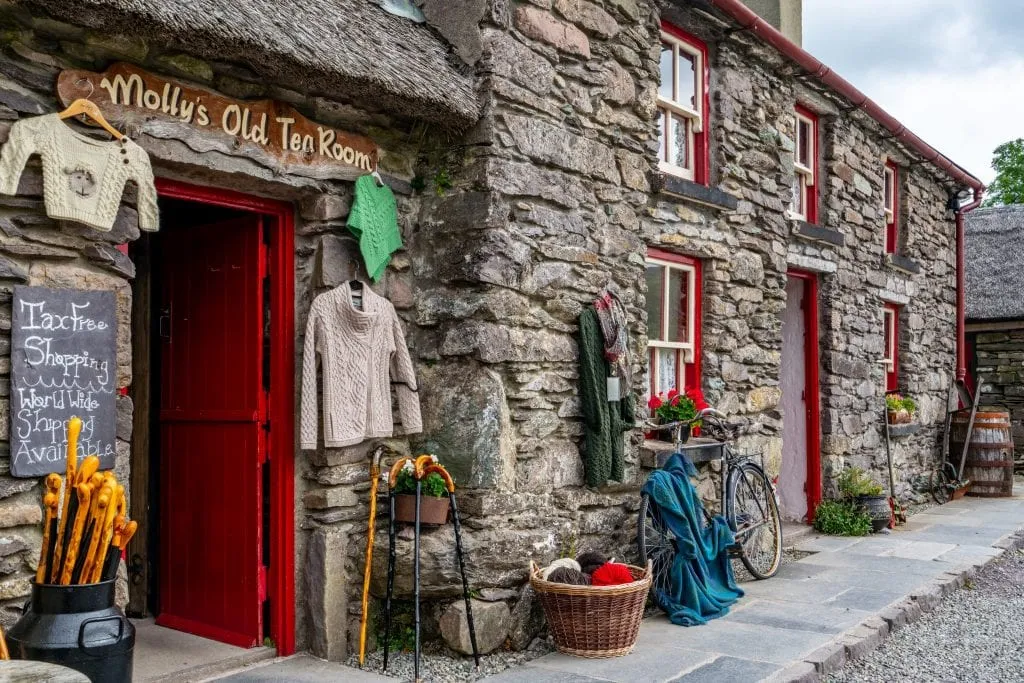 Coasters
I never once considered collecting coasters until I randomly stumbled upon one I liked in Porto, Portugal, and started keeping it on my desk.
I quickly realized I smiled and thought of Porto every time I sat down with my coffee in the morning–and if that isn't the mark of a successful souvenir, I don't know what is.
I now plan to collect more coasters at my favorite destinations while traveling and keep them scattered around the house!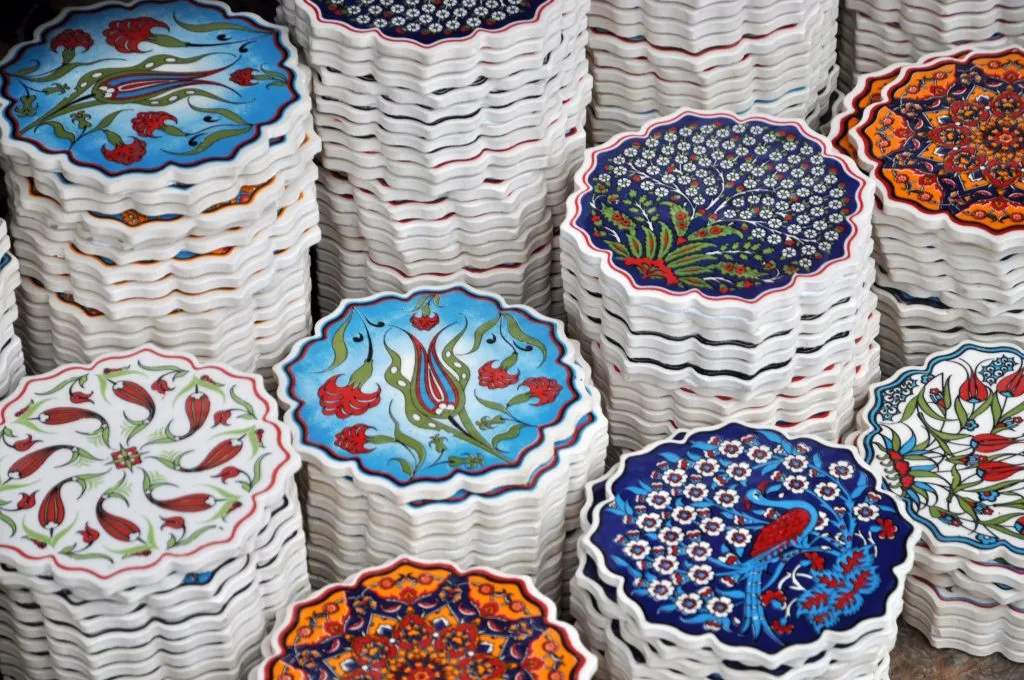 Christmas Ornaments
Christmas ornaments are one of the most classic souvenir collection ideas for good reason!
The combination of their small size, varied price points, and the fact that you only get them out once a year (and get to relive your travel memories in the process) makes Christmas ornaments one of the ideal things to collect while traveling.
Pens
If you're the type that likes to keep a mug of pens somewhere in the house, what better to fill it with than a different pen from every destination you visit?
Bookmarks
A bit more unique than a postcard, yet still inexpensive to buy and very easy to carry home, bookmarks are a fun option for souvenirs to collect on the road!
This goes quadruple for bibliophiles, of course.
Beach Towels
This really only qualifies as useful if you swim regularly at home and/or like to visit lots of tropical locations.
That being said, if you have a pool or beach that you use regularly at home, a different beach towel from each place you visit can add a dash of whimsy to your towel cabinet!
Magnets
An oldie but goodie: there are several reasons magnets are one of the most popular souvenir collection options out there!
Relatively cheap, easy to transport, and available everywhere, a magnet collection for your fridge will always be a fun way to display your travel memories.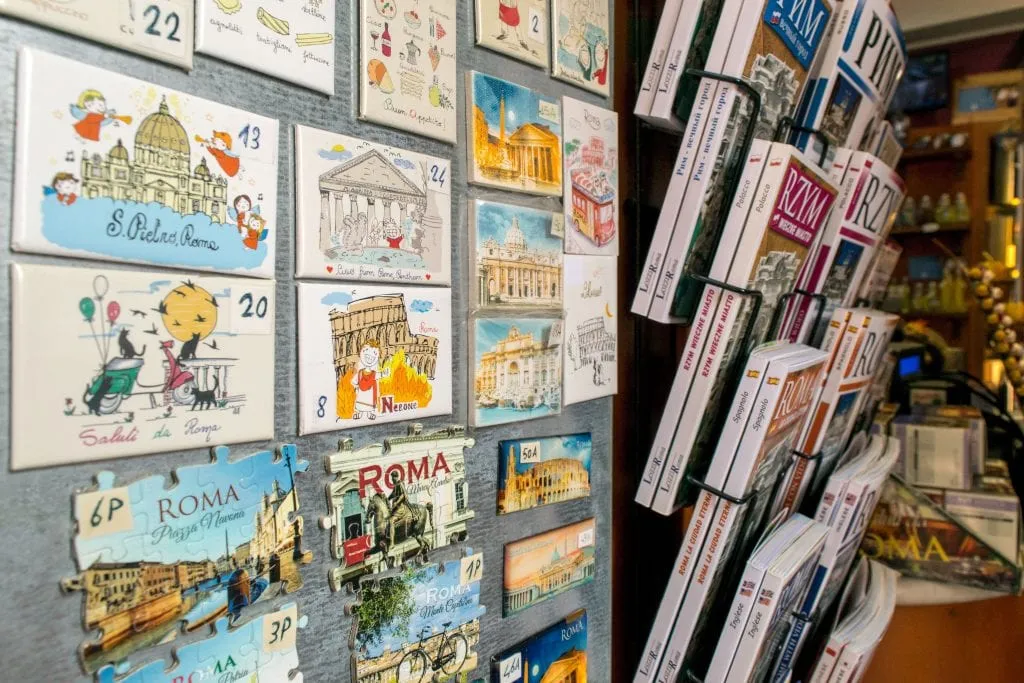 Attraction Tickets
For a souvenir collection that doesn't cost a penny more than your travels do, save all the attraction tickets you collect along the way!
Creative display options can include a shadow box, using them as bookmarks, and letting them pile up in the backs of drawers so when you eventually clean them out, you'll smile to see them again.
(We may have used that last one a time or two–I think our Angkor Wat tickets, which I kept in part because they printed our photos onto them, are still somewhere mixed in with our general paperwork from that year).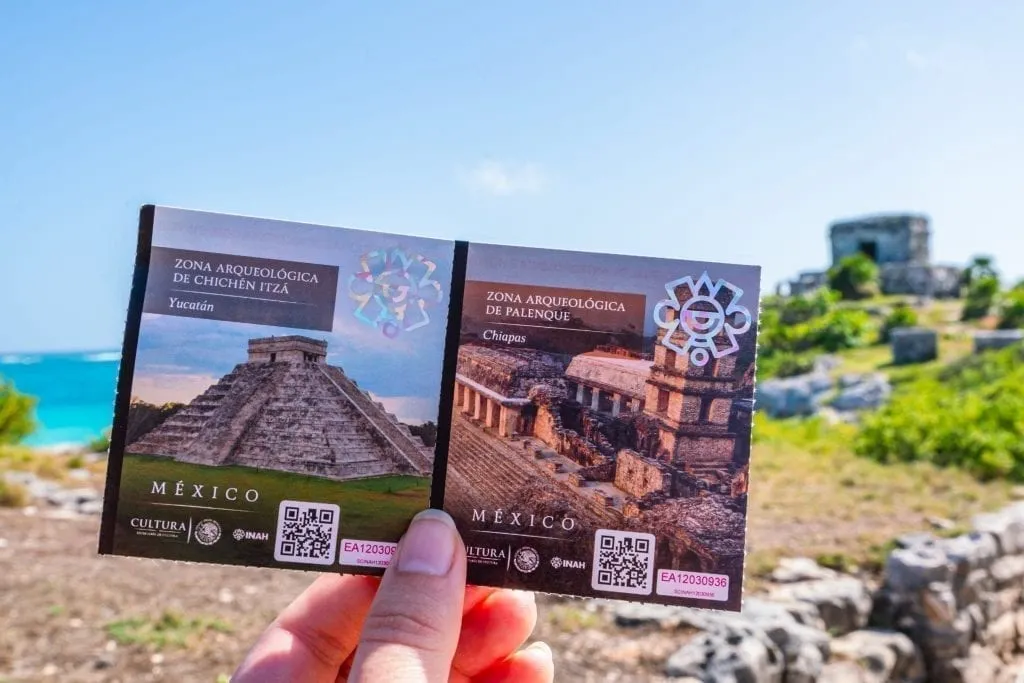 Candles
If you love to burn candles at home, where better to shop for new scents than as you travel?
Foodie Souvenirs
I'm not going to cover all the many delicious possibilities for food and drink that can act as a souvenir in this guide, mostly because (with the possible exceptions of wine and spices), you can't really "collect" something that won't last more than a few weeks after your return.
That being said, we love shopping for local food around the world and recommend you do the same!
Tips for Building the Perfect Souvenir Collection For You
It doesn't literally have to be the same item.
Collections have exactly as much or as little meaning as we give them–so that means you're the only one who has to recognize the theme between your items of choice!
A group of animal-themed souvenirs, for example, that is collected in a mix of mediums and styles, may not be immediately apparent as a collection to others (especially if it's not displayed in one place).
To you, though, the theme can add depth to your shopping while traveling.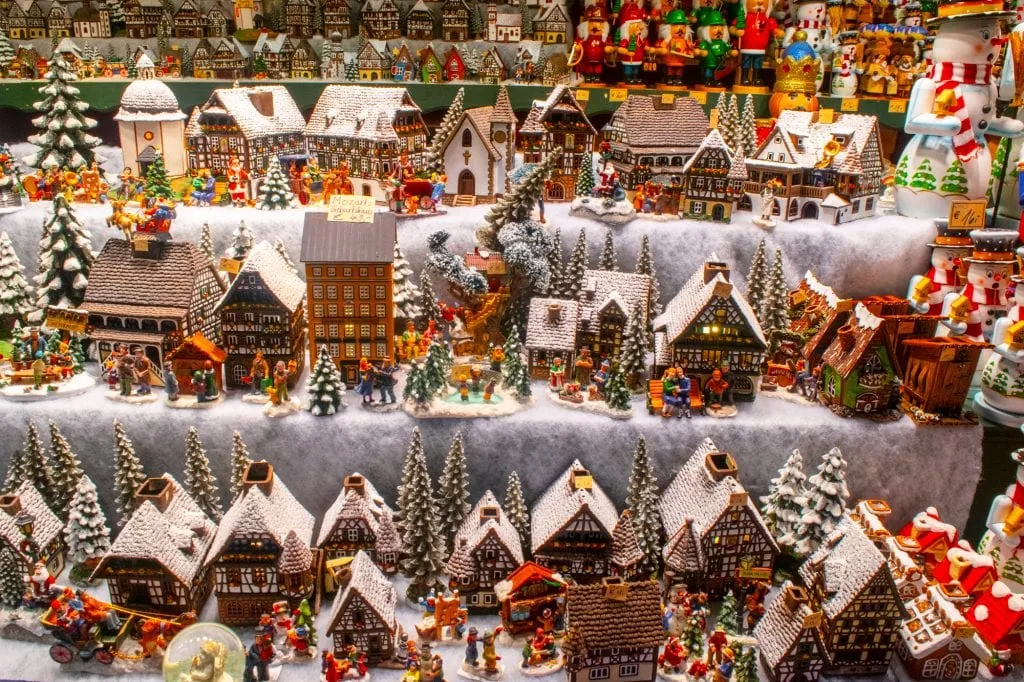 You can create a capsule collection of souvenirs in a single trip.
While it can be fun to create long-term travel souvenir collections over a period of years, it can also be very rewarding to create a capsule collection in a single trip!
If you're planning a trip to Europe with stops in Paris, Venice, and Amsterdam, for example, choosing a theme and picking up similar souvenirs in each place can be a wonderful way to remember your trip as a whole.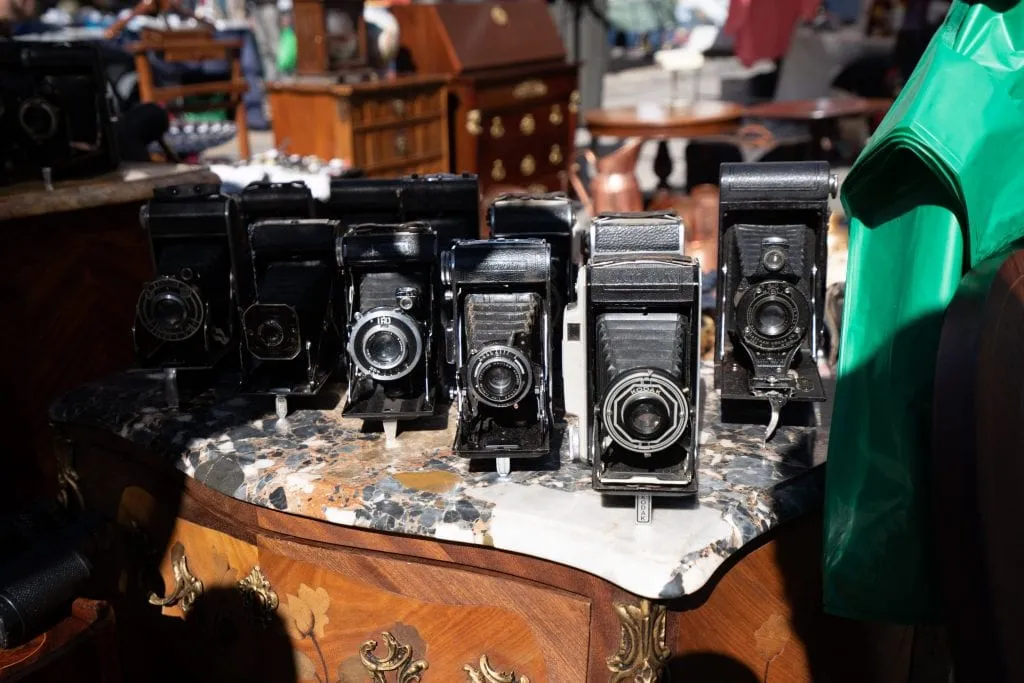 Things you collect while traveling gain meaning with time.
There isn't a single souvenir that I own that means less to me now than it did the day I picked it out.
In fact, it's usually the opposite–and by quite a wide margin, too!
This is partially due to the fact that I haven't kept less-meaningful purchases, of course, or let them go when they were no longer useful (RIP, adorable elephant romper that shrunk in the wash).
Still, if you know you're the kind of person who enjoys sentimental items, don't hesitate to buy some souvenirs while traveling: in 10 years, you'll be glad you did.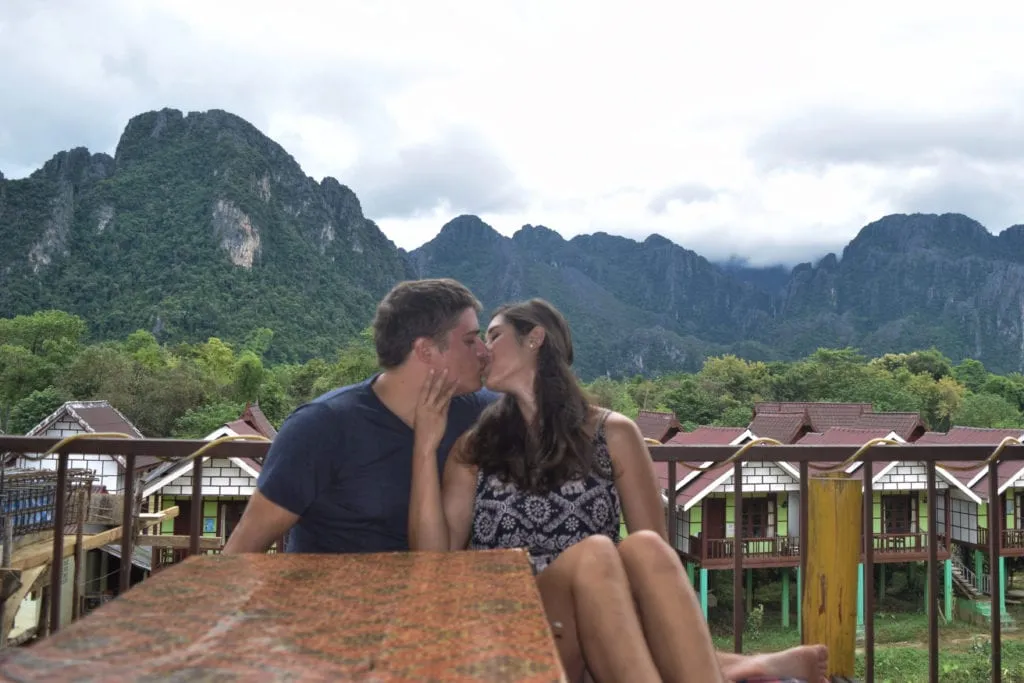 Make a souvenir shopping list.
Generally, I find that I'm most successful with collecting souvenirs from travel when I go in with a plan.
This doesn't need to be extremely detailed, but doing a bit of cursory research on what products and handicrafts a destination is known for and what prices you can expect to pay can go a long way in helping make sure you curate the perfect souvenir collection for you!
I find knowing a bit about what to expect and what I plan to buy makes it easier to make purchase decisions when in, say, a bustling market stall next to a person who wants to haggle over the price of an object.
That being said, I've definitely been very satisfied with spontaneous travel souvenirs, too!
If you're shopping for gifts while traveling, a theme can help here, too.
Whether it's a magnet for each of your coworkers or a mug for each of your best friends, picking a theme when shopping for groups can definitely make it easier to pick out souvenirs for others.
When you find something you love, pounce.
When shopping for souvenirs, it can be hard to strike a balance between not over-buying early in the trip as opposed to not buying something you'll wish you had snapped up.
I tend toward the second issue–I hem and haw over purchases at the best of times–but there are several souvenirs I wish I had grabbed while I had the chance over the years!
Learn from my mistakes: if you're looking over something that will be hard to replicate elsewhere, like work by a particular artist, and you still want it within a couple of hours… get it while you can.
My personal collections of travel souvenirs are definitely missing a few pieces that I wish I would have sprung for!