With its beautiful architecture, celebrated food scene, amazing location right on the water, and storied history, it's no surprise that Charleston is one of the top weekend getaways in the country! Spending a long weekend in Charleston is a fantastic way to experience one of the south's top cities, and 3 days in Charleston, SC is long enough to see a wide variety of what the city has to offer.
I've visited the Holy City several times, and plan to continue visiting for the rest of my life.
It's simply one of those cities that just keeps you coming back for more!
If you're planning a Charleston vacation soon, here's what to know before you go–and how to spend the perfect long weekend in Charleston!
Some links in this post may be affiliate links. If you make a purchase through one of these links, we may earn a small commission at no extra cost to you. Please see our

disclosure policy

for more detail.
The Perfect 3 Day Charleston Itinerary
Day 1 in Charleston: Historic District, Waterfront + Food Tour
Start your 3 days in Charleston by snapping photos at the Battery.
This scenic section of Charleston is lined with mansions right along the water and makes a beautiful first stop in the city.
The promenade, which overlooks where the Ashley and Cooper Rivers meet, makes for a gorgeous morning walk.
While you're there, be sure to check out the beautiful White Point Garden to enjoy its classic southern oak trees dripping with Spanish moss before moving on.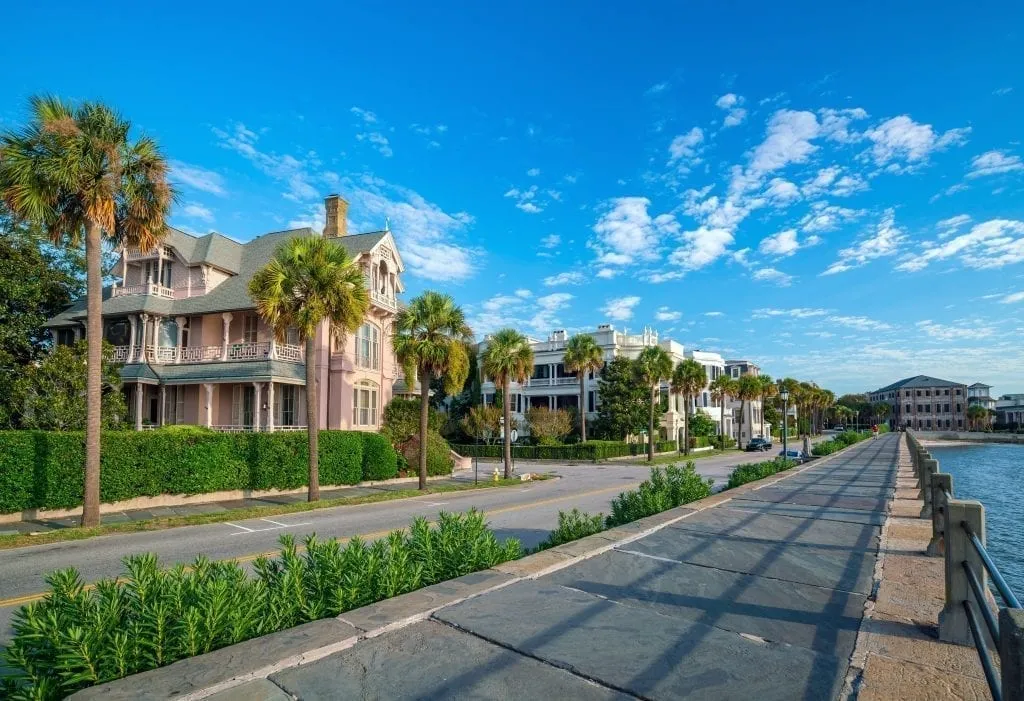 Stroll over to colorful Rainbow Row.
Of course, any Charleston itinerary has to include a stop at Rainbow Row!
This line of pastel-colored houses lined with palm trees is one of the most iconic sights in the city and is located a (gorgeous) 10-minute walk from your first stop, on East Bay Street.
Though the homes date to the 18th century, the bright colors only date to the 1930s and 1940s.
Speculation abounds as to why they were painted, with theories varying from simple aesthetics to coping with the summer heat to helping drunks find their way home at night.
Whatever the real reason is, there's no doubt that they're worth seeing when exploring Charleston in 3 days!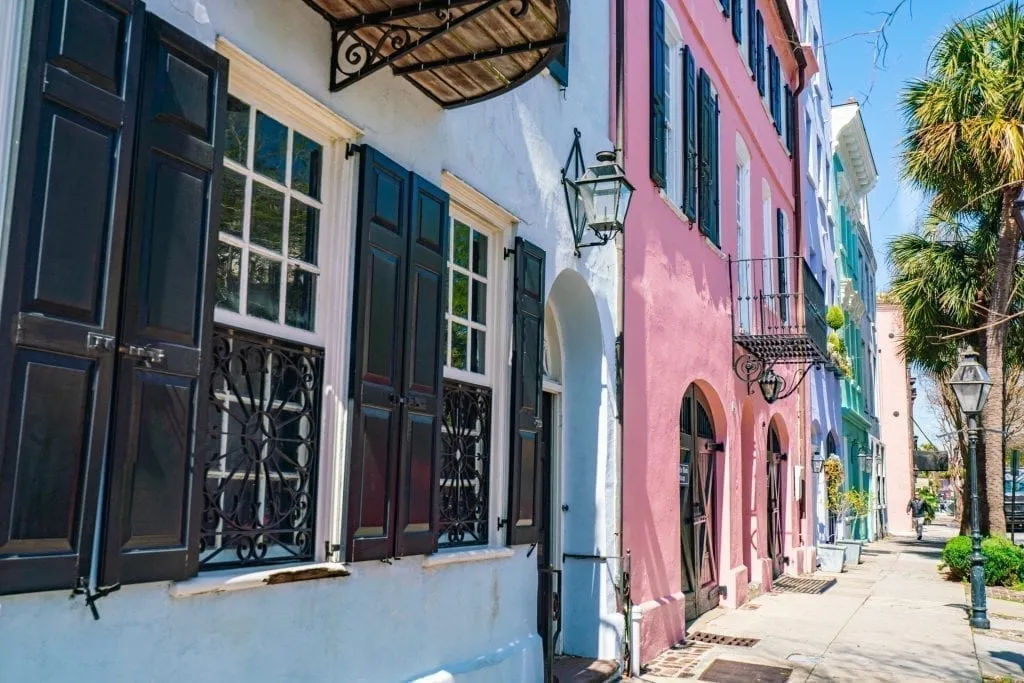 Head over to the Old Exchange & Provost Dungeon.
Built in 1771, the Old Exchange & Provost Dungeon has a long history of being one of the most consequential buildings in Charleston.
During its centuries, it has operated as a custom house, as a military prison during the American Revolution, as the site of horrific public auctions of enslaved people, and as a place to entertain elite members of society (including George Washington).
Today, it is one of only four remaining buildings where the US Constitution was ratified.
Touring the museum, including the dungeon, is a very interesting look into the many layers of Charleston's past.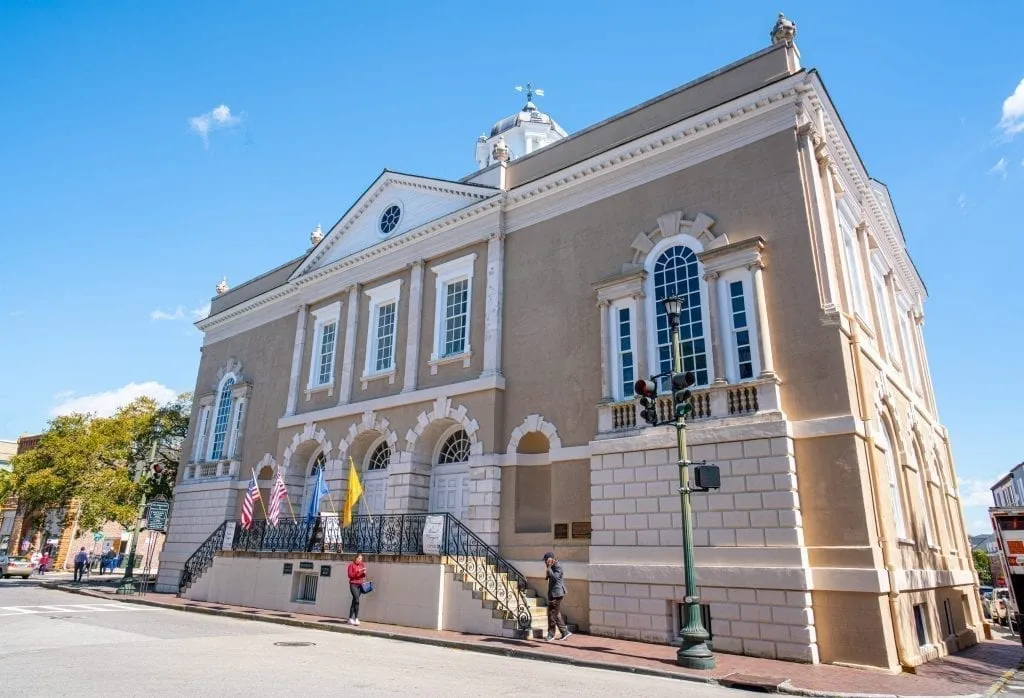 Dive into Lowcountry cuisine on an epic food tour.
Charleston is known for its food scene, from the multiple James-Beard-award-winning chefs heading up the city's best restaurants to simple Lowcountry fare served at unpretentious diners.
No weekend in Charleston is complete without enjoying as much food as humanly possible, and the best way to make sure you sample a wide variety of Lowcountry foods during your Charleston vacation is to start with a food tour.
Food tours are one of our favorite ways to get acquainted with a new city, and Charleston is no exception!
Not only will you learn a bit about the city itself during what is essentially a walking tour with a focus on food, but you'll also get to taste a wide variety of dishes quickly, which means you'll have a better idea of what to order at restaurants for the rest of the weekend.

This popular food tour gets great reviews and is a fantastic addition to your Charleston itinerary!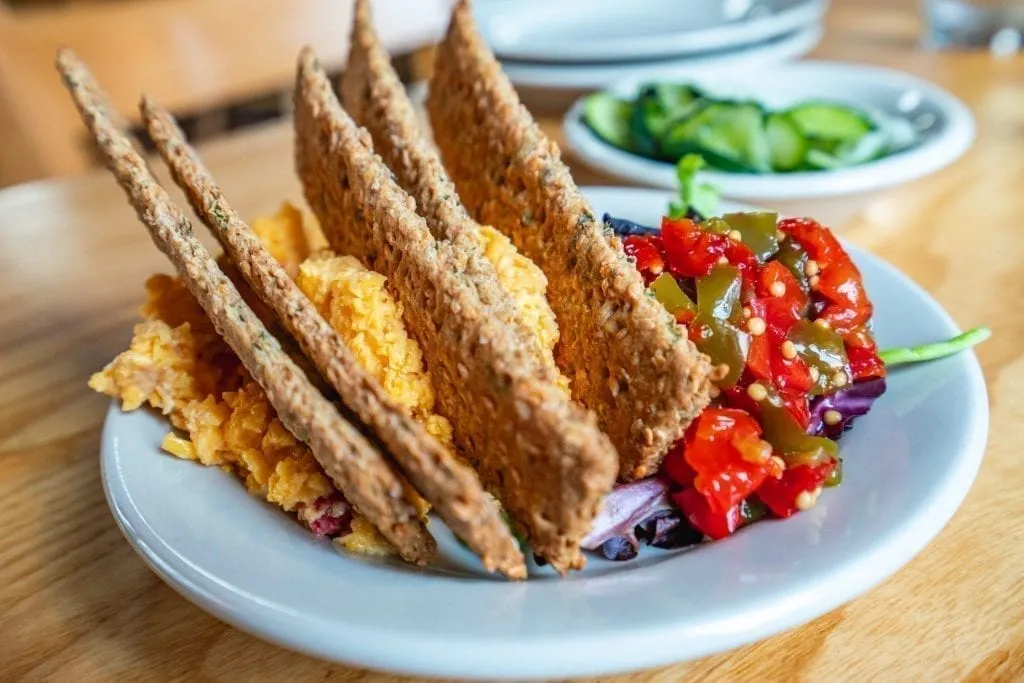 Walk off the food with a stroll through Waterfront Park.
Beautiful Waterfront Park is one of the most popular places to visit in Charleston, known for its great views of the Cooper River and its charming pineapple fountain.
You won't need long here, but a quick stop in Waterfront Park is a must when spending a few days in the Holy City!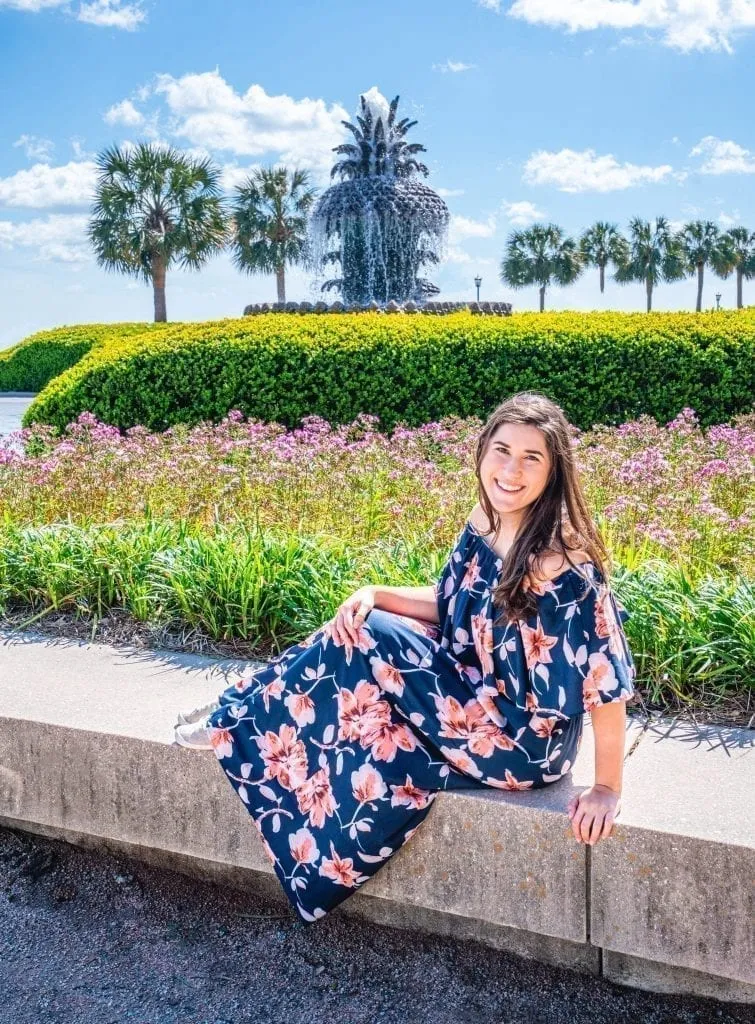 Make your way to the Old Slave Mart Museum to learn some important history.
There is no way to talk honestly about the history of Charleston without placing the enslavement of Black people at the center of the conversation.
Throughout this Charleston itinerary, you'll rarely stop somewhere that wasn't impacted, either explicitly or implicitly, by the exploitation of enslaved people.
There are many places to learn about the history of the US slave trade in Charleston, but the Old Slave Mart Museum is a compelling place to start.
You likely learned at the Old Exchange & Provost Dungeon that the yard outside the building was once a popular place to hold auctions of enslaved people before 1856.
That year, an ordinance was passed prohibiting the sale of human beings in the open, so Ryan's Auction Mart (along with other similar properties) opened on the site of this museum, and people were held and auctioned off here between 1856 and 1863.
Today, the Old Slave Mart Museum serves to tell the stories of the people who were exploited by the slave trade in Charleston, complete with primary sources–and considering that an estimated 40% of the enslaved people brought to the US passed through Charleston, there are far too many stories to tell.
Snap photos along Chalmers Street.
While the Old Slave Mart and Museum is home to truly heavy history, it is also located in a deceptively charming setting.
Chalmers Street, where you'll find the museum, is one of Charleston's famous cobblestone streets, and it is undeniably beautiful.
Just up the street is also where you'll find the famous Pink House, one of Charleston's top photo spots!
Browse the stalls at the Charleston City Market.
Since the late 18th century, the beautiful Charleston City Market has been a center of commerce in the city.
Today, it caters primarily to visitors shopping for beautiful souvenirs!
Everything from inexpensive Charleston magnets to gorgeous original artwork can be purchased from the stalls here, and it's a fun place to browse regardless of what you're searching for.
During my last trip to Charleston, I picked up a whimsical set of bookends featuring hedgehogs!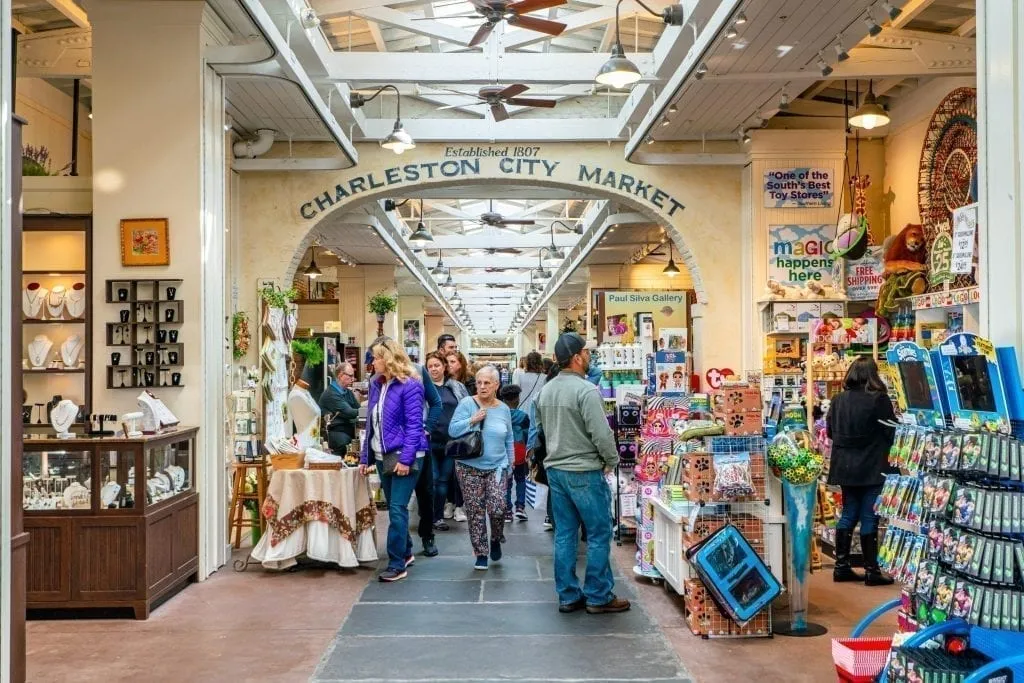 Day 2 in Charleston: History Beyond Charleston + Ghosts
Learn how Charleston acquired its wealth on a day trip out of town.
When visiting Charleston, you'll no doubt hear about the fact that in the 18th century, Charleston was one of the richest–if not the richest–city in the south.
The reason why, of course, involves slavery.
While it's a misconception that slavery only existed on plantations (it's estimated that by 1860, 20% of enslaved people in the US lived in cities), they obviously played an enormous role.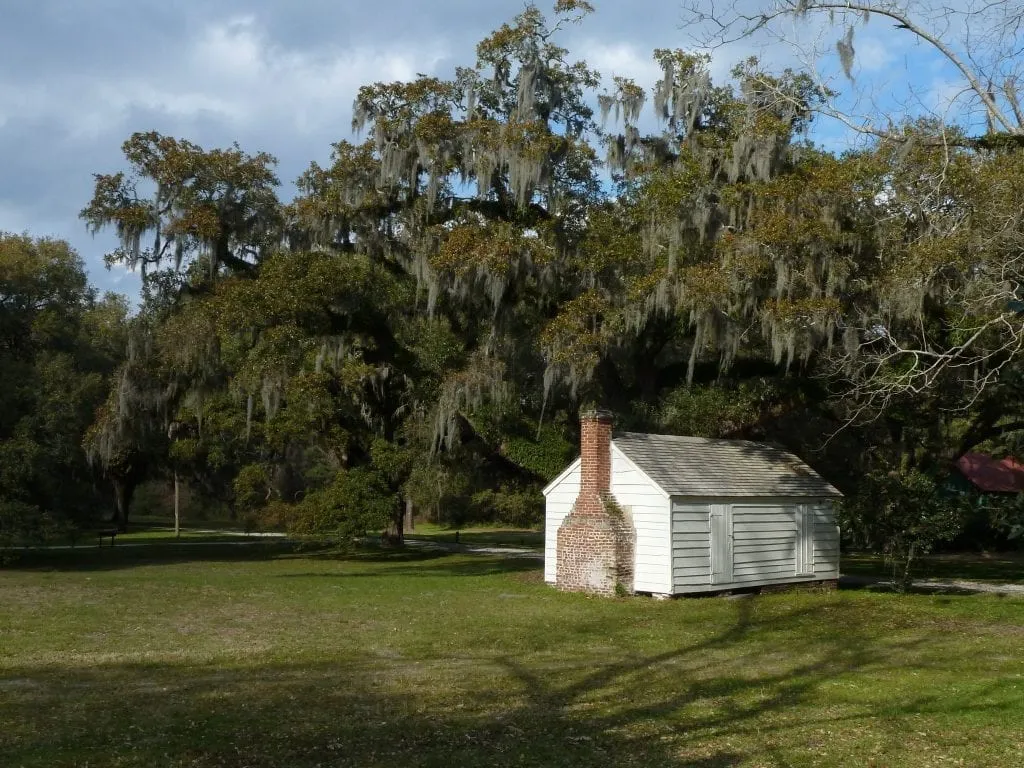 Today, visiting one of the many former plantations remains one of the most popular things to do when spending a few days in Charleston.
The plantations-turned-museums have faced an overdue reckoning in recent years for their lack of focus on the experience of enslaved people.
Many of them are making conscious improvements, and overhauling their tours and experiences to focus on the enslaved people who worked the land.
The McLeod Plantation has a reputation for putting the lives of enslaved people at the forefront of its visit, not unlike the Whitney Plantation in New Orleans.
Other plantations, like the popular Magnolia Plantation, are more like "history a la carte"–a phrase borrowed from a local who described it that way when I asked about its current reputation.
You can certainly find the history of enslaved people there–I visited in 2010 and very clearly remember the sad experience of touring the cabins of enslaved people–but you must seek it out yourself, for example via and not rely on the Big House tour alone.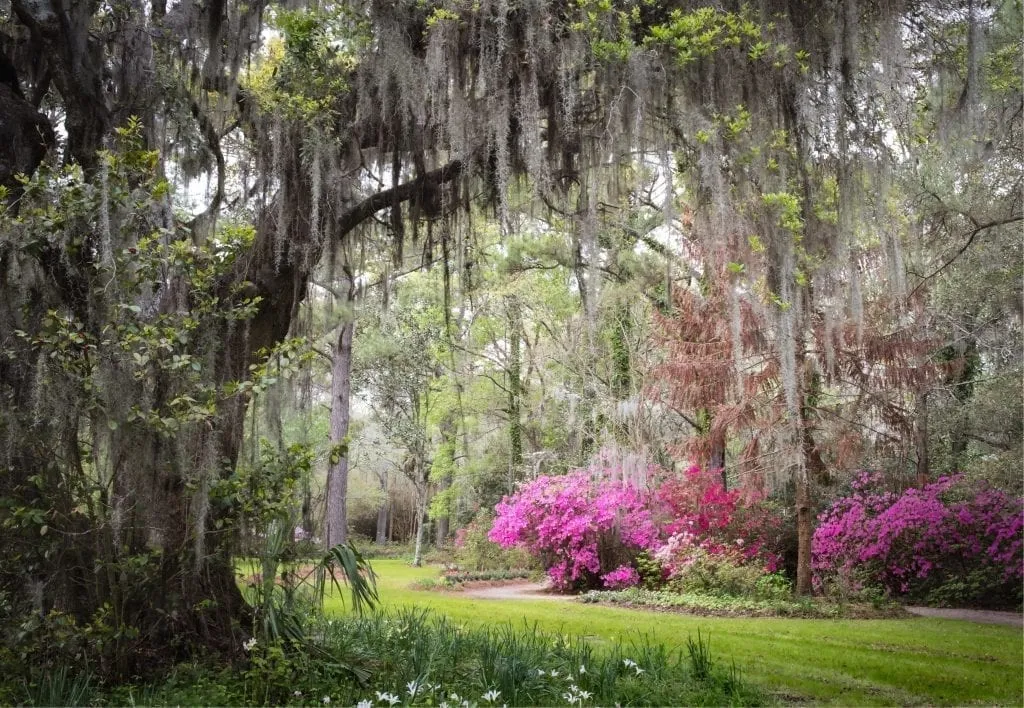 Take a drive out to see the Angel Oak Tree.
Charleston is known for its beautiful live oak trees, but none are more impressive than the Angel Oak Tree!
After a heavy morning steeped in dark history, decompress for a bit before heading back to town with a quick drive out to the Angel Oak Tree–a stunning 300-400-year-old live oak tree that is incredibly memorable to behold.
According to local legends, the ghosts of enslaved people sometimes appear as angels around the tree.
The tree is free to visit, and if you happen to get an early start and have extra time, you may also enjoy visiting the nearby Charleston Tea Garden, the only place where you can tour a tea factory in the USA!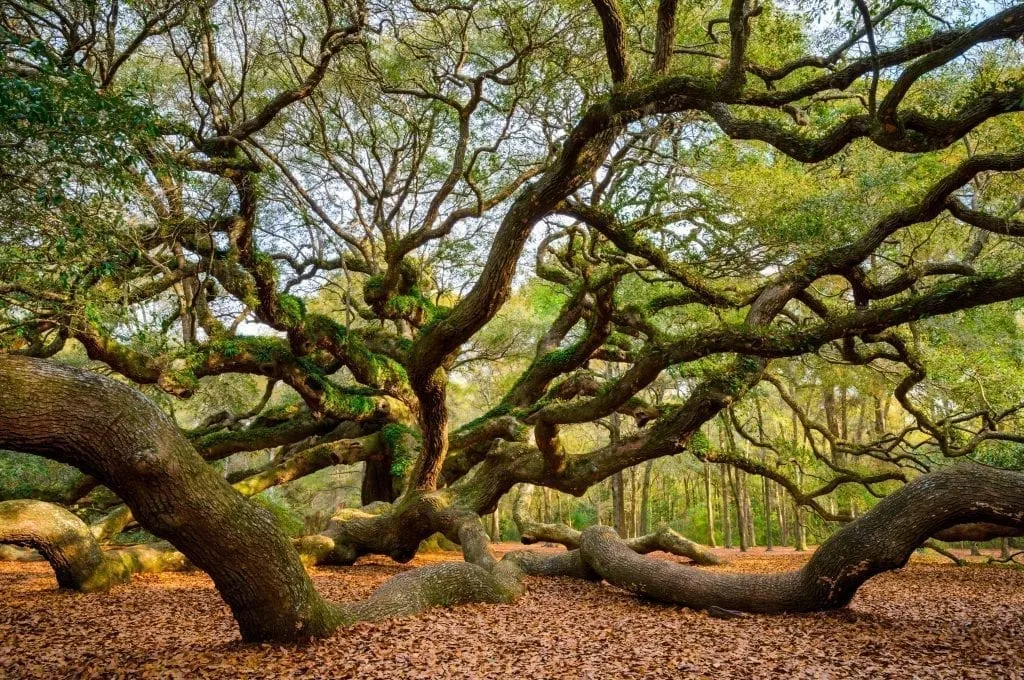 Head back to the historic district and browse King Street.
The history of King Street dates back to the colonial period when the street was named for King Charles II and served as the main thoroughfare in what was then called Charles Town.
Today, it remains the most popular shopping street in Charleston, packed with shops, boutiques, and excellent Charleston restaurants of all shapes and sizes.
It's also beautiful–whether you plan on shopping til' you drop or just enjoying the view, it's worth experiencing King Street during your long weekend in Charleston.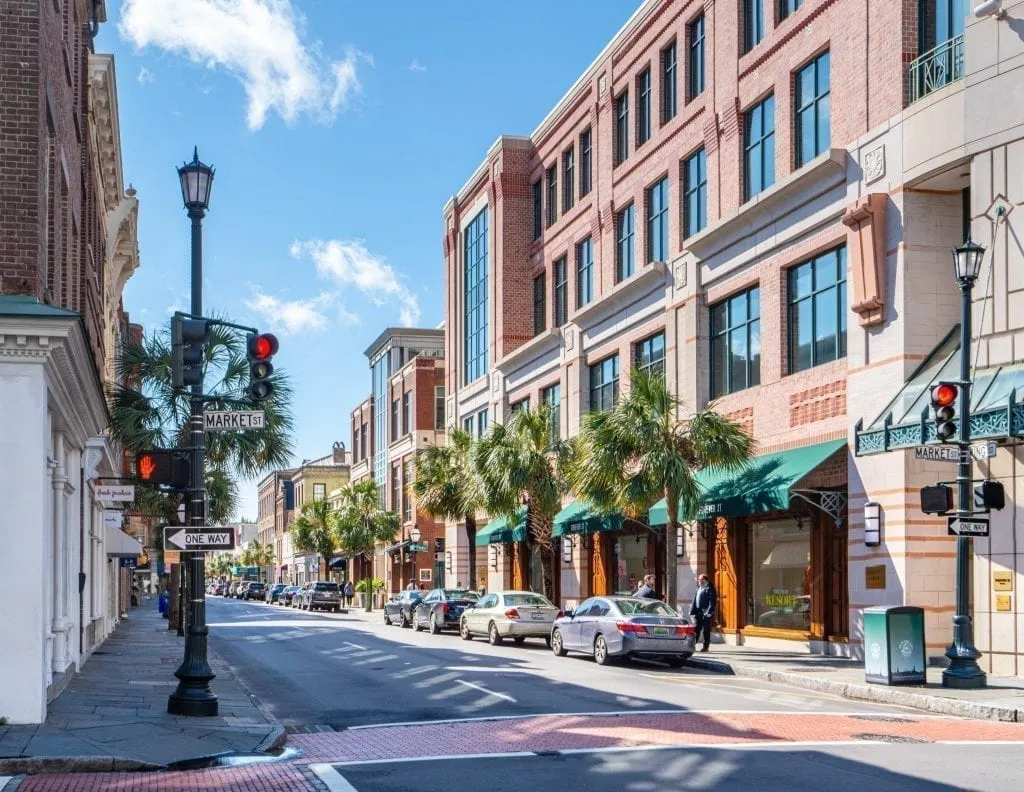 Close out the second day of your Charleston itinerary with a ghost tour.
Based on what has been covered on this weekend in Charleston itinerary so far, is it any surprise that the city is often considered one of the most haunted in the USA?
You definitely don't need to believe in ghosts to appreciate a ghost tour in Charleston!
In addition to legendary hauntings, a good tour will also provide you with stories from the city's history–consider it a nighttime walking tour through the more colorful parts of history (for example, dueling).
This ghost tour gets fantastic reviews and is a great option.
Alternatively, consider touring the haunted city jail, or for those who simply aren't into ghost tours, heading out on a pub crawl!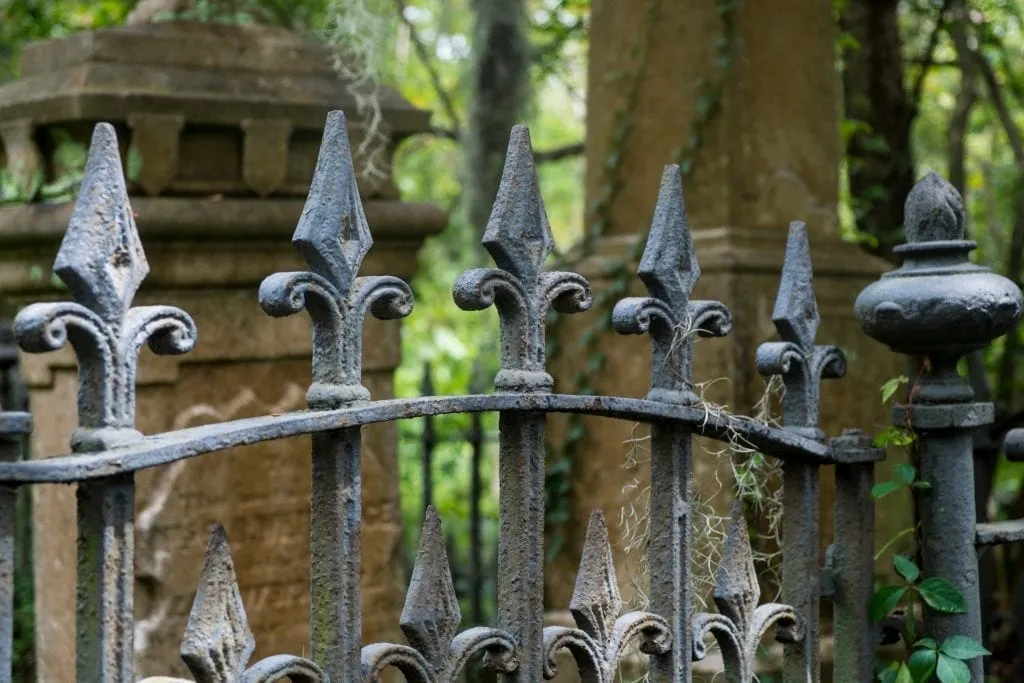 Day 3 in Charleston: Fort Sumter + Beach Day
Begin the last day of your Charleston vacation with a visit to Fort Sumter.
Located on an island in the Charleston Harbor, Fort Sumter is best known for being the site of the first shots fired in the US Civil War.
But, while Fort Sumter was certainly most active during that time, it was also manned during the Spanish-American War, WWI, and WWII.
Want to learn a bit about Charleston's military history but don't care to head out to the fort? Patriot's Point is another option!
Home to 3 naval ships and more than two dozen historic aircraft, it's a fascinating chance to get an up-close look at US military equipment from the 20th century.
Buy your ticket + ferry ride for Fort Sumter today!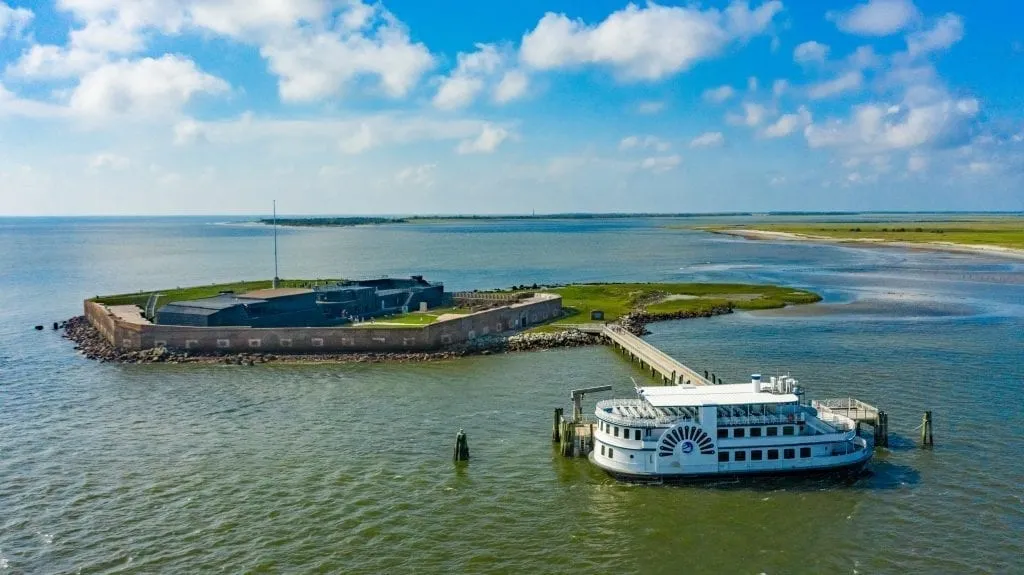 Head to Folly Beach to enjoy a bit of sun and sea.
Folly Beach is one of the most popular beaches in the immediate vicinity of Charleston–and considering how gorgeous it is, it's no surprise.
If you're visiting Charleston during the summer, bring your bathing suit and prepare to jump in!
Even if your weekend in Charleston, SC, takes place during the offseason, though, Folly Beach is still a beautiful place for a walk.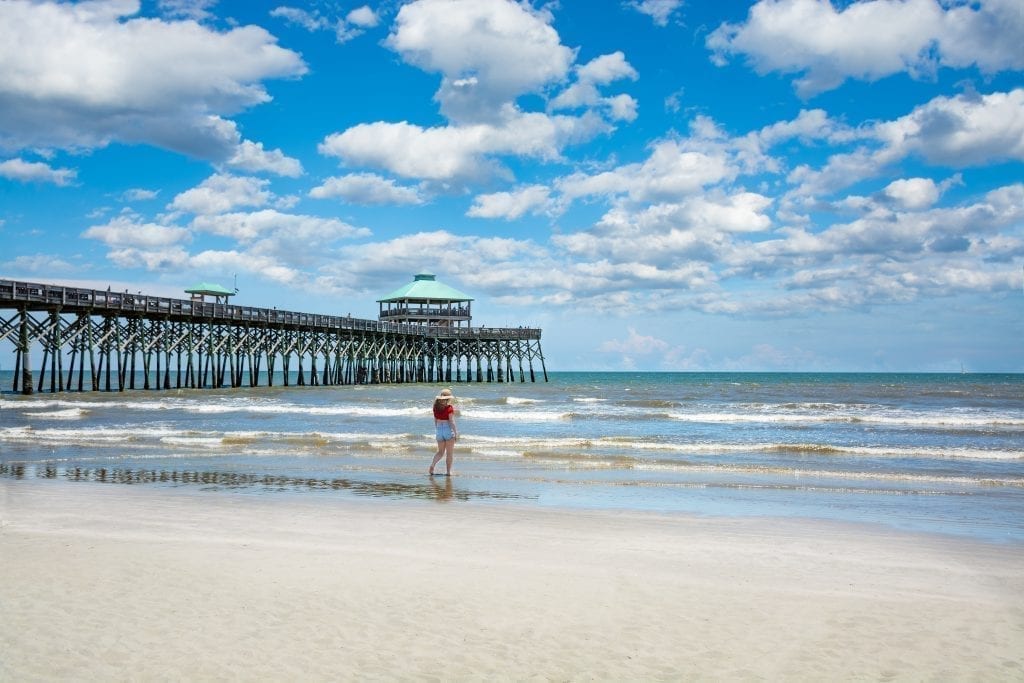 Travel back into Charleston to tour one more piece of history at the Aiken-Rhett house.
House museums are incredibly popular throughout Charleston–not only are the properties beautiful, but they're also an interesting way to look into the past.
Like virtually every other aspect of Charleston, though, the homes of its wealthiest citizens became as beautiful as they did through enslaved labor.
The Aiken-Rhett house doesn't shy away from this reality and shows off not only the gorgeous property but the tragic stories of the people who made it so.
Wrap up your 3 days in Charleston with an epic Lowcountry supper.
Before closing out your long weekend in Charleston, there's one more thing left on the list: having an over-the-top, indulgent, delicious Lowcountry supper.
Charleston is positively covered in fantastic restaurants, but for a memorable experience, consider Husk (the original location is in Charleston!), FIG, Slightly North of Broad, or Magnolia's.
All are extremely popular, well-reviewed options worthy of a special-occasion dinner!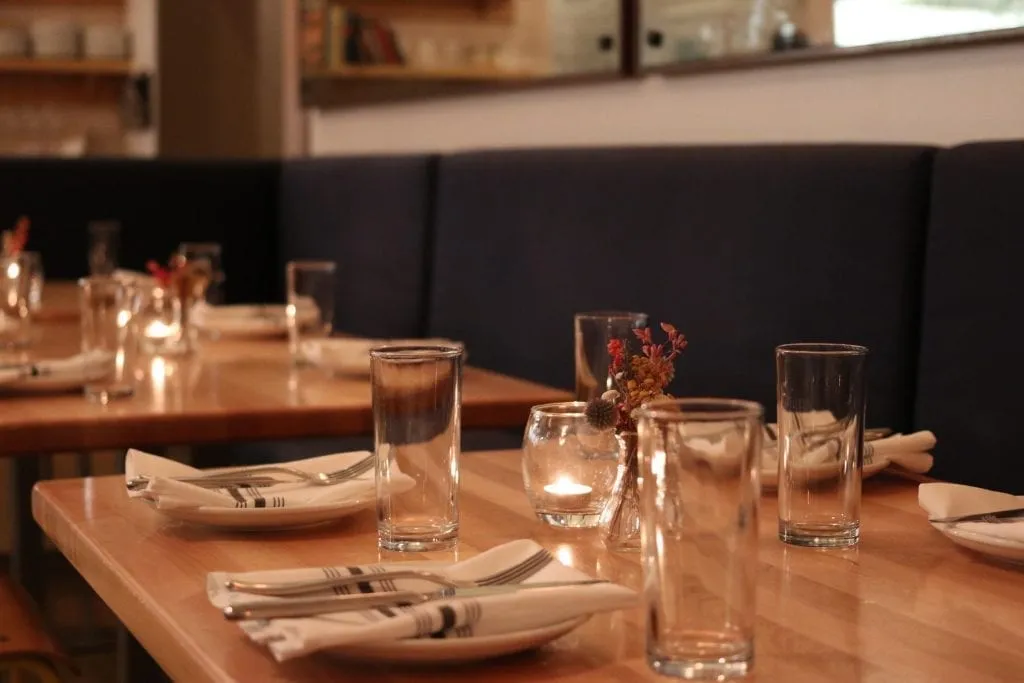 Where to Stay for a Long Weekend in Charleston
If possible, we recommend staying within walking distance of popular sights in the historic center of Charleston during your long weekend in the city, which will put you in a great position for both sightseeing and reaching many of the best restaurants in the city on foot.
Charleston is far from the most budget-friendly destination in the south, however–hotels tend to be pricier than even nearby Savannah.
Also, keep in mind that parking is generally not included in the stated rate at most downtown hotels in Charleston, so be sure to check the fine print before booking.
Here are a few well-located properties that make great places to stay during your 3 days in Charleston!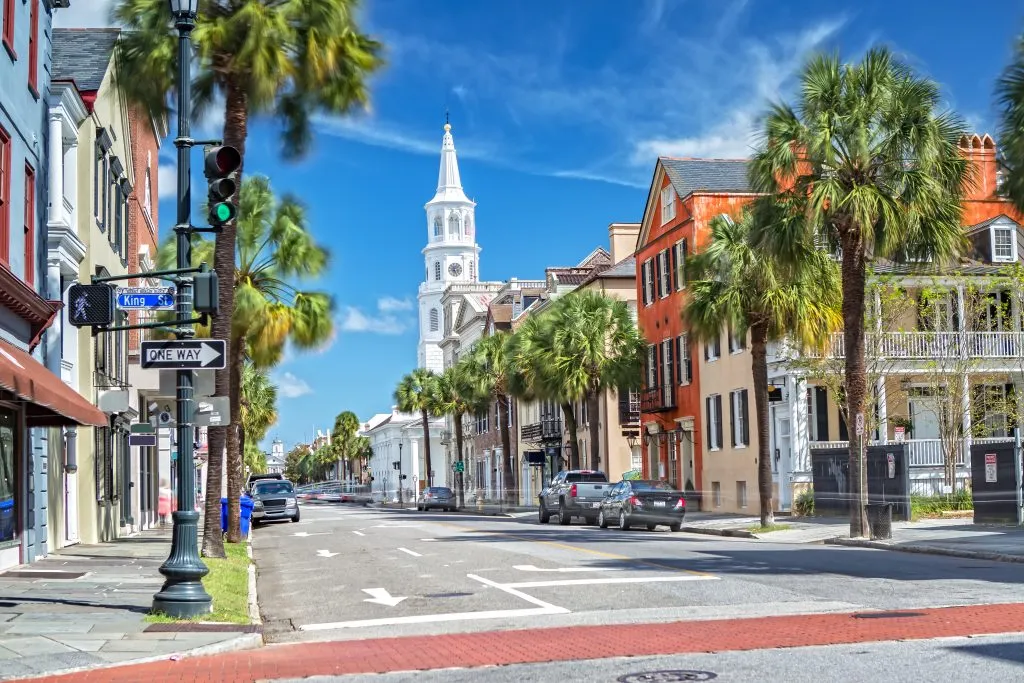 Budget
Days Inn — "Budget" is a relative term when looking for a place to stay in the historic center of Charleston.
If you want to avoid driving into the center for sightseeing, your best bet is the reliable Days Inn, which offers no-frills rooms, on-site parking, and an absolutely magnificent location within walking distance of many of Charleston's biggest sights.
Also, if you do stay here, don't miss the coconut cake served at Toast, which is located right next door!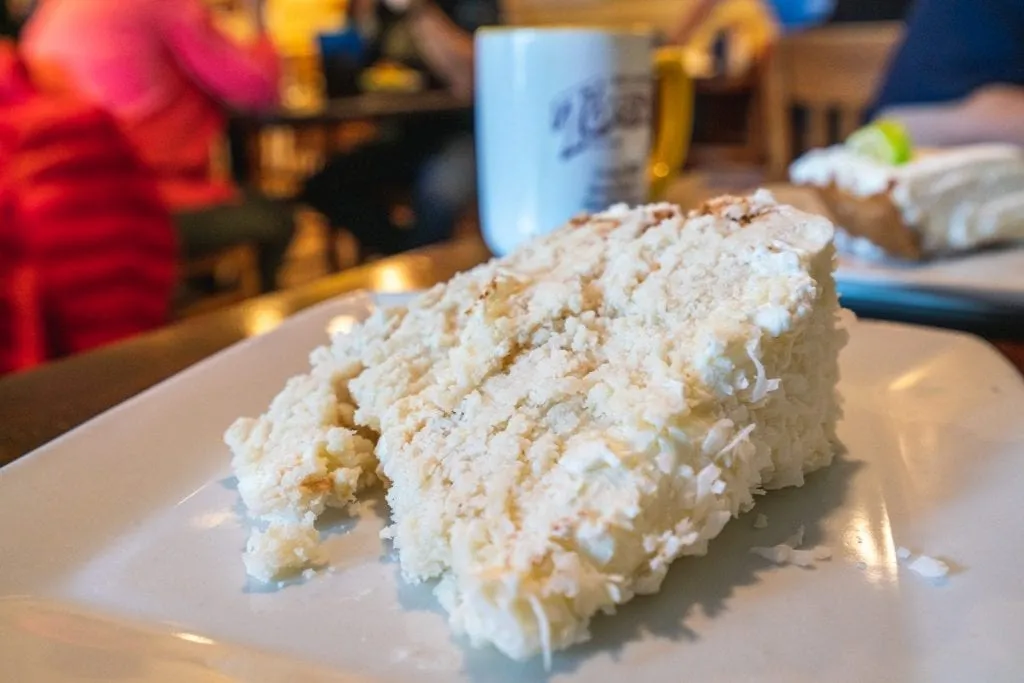 Mid-range
The Jasmine House — This stunning boutique inn is housed in a Greek Revivalist home dating to 1843, and decorated to the nines!
This is exactly the kind of property visitors dream about planning a trip to The Holy City, and the impeccable reviews and fantastic location make The Jasmine House the perfect place to stay when spending 3 days in Charleston.
Luxury
Harbourview Inn — For charming luxury in the heart of historic Charleston, check into the gorgeous Harbourview Inn, located just steps away from Rainbow Row and Waterfront Park.
The inn features excellent views from its rooftop, a phenomenal included breakfast, and excellent reviews.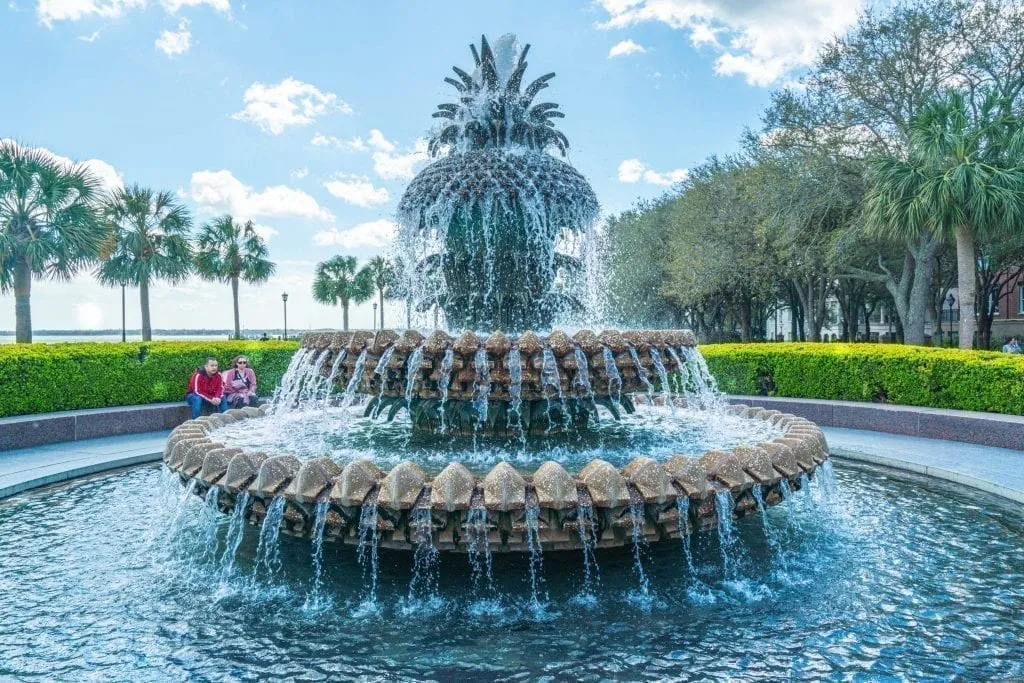 More than 3 days in Charleston?
Have more than a few days in Charleston?
There's no chance you'll run out of things to do!
With more time, consider adding on a visit to the Gibbes Museum of Art, heading out to Sullivan's Island, touring the Old Charleston Jail if you didn't already, and visiting the Nathaniel Russell House.
If you want to live out your inner Allie-and-Noah romance with your partner, consider heading out to Cypress Gardens, where the famous boat scene in The Notebook was filmed (and yes, you can rent your own rowboat!).
There are also plenty of additional day trips to take from Charleston!
You can even day trip to beautiful Savannah, which is only a 2-hour drive away!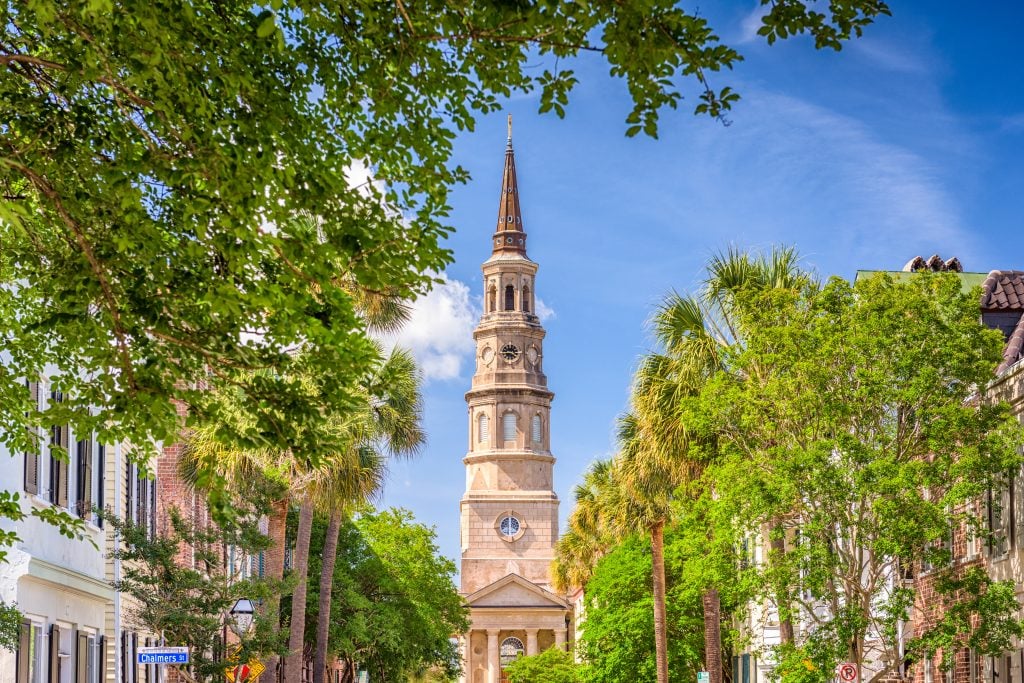 Getting Around During 3 Days in Charleston
Though the historic center of Charleston is very walkable, you'll definitely want to have a car with you when you visit.
Everything on this Charleston weekend itinerary that isn't located in the historic downtown, from the McLeod Plantation to Folly Beach, is best reached by car.
If you're planning to rent a car for your three days in Charleston, the best way to find one is to search through Discover Cars, which will sift through dozens of companies to find the best combination of low prices and reasonable rental terms for your road trip.
Shop rental cars for your Charleston vacation today!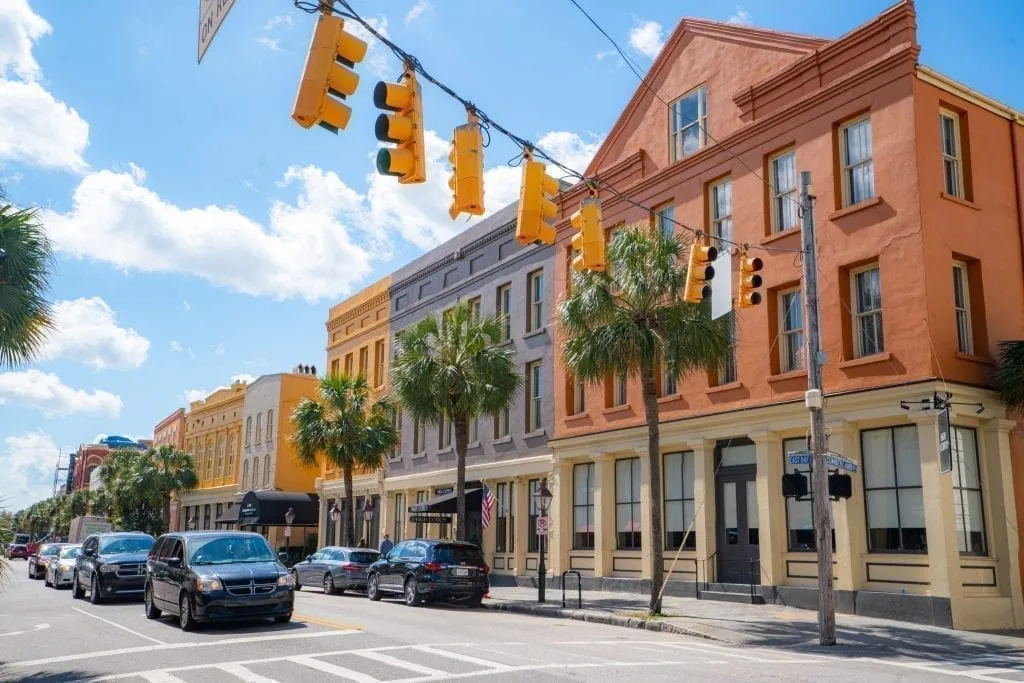 When to Visit Charleston SC
The Holy City is a fantastic destination year-round, but the best time to visit Charleston is in the spring when the weather is mild and the flowers (including the magnolias and azaleas!) are in bloom.
The second-best time is fall, once temperatures start to cool off.
Summer is typically very hot and humid, but the nearby beaches do help compensate a bit!
Winters in Charleston are extremely mild (the coldest month of the year, January, sees average high temperatures of 57°), so while things won't be blooming, it's still a fun time to spend 3 days in Charleston, SC.