Known for its opulent homes, cobblestone streets, legendary food scene, and historic architecture, it's no surprise that there are plenty of Instagrammable photo spots in Charleston, SC!
From its downtown core to its beaches and beyond, you will never be far from beautiful places to take pictures in Charleston.
Here are some of the best Charleston photo spots to seek out during your trip–plus a map to help find them.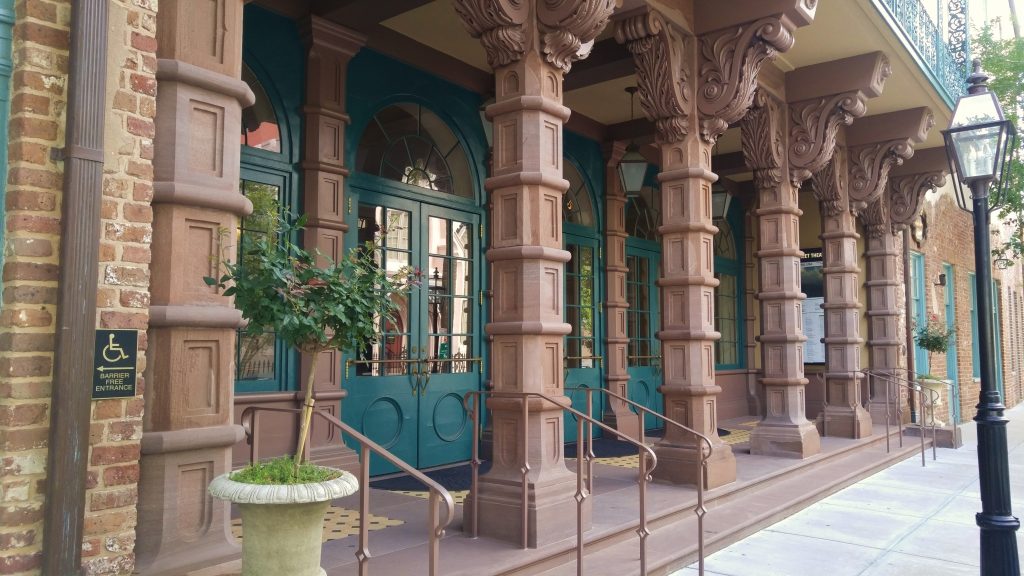 Some links in this post may be affiliate links. If you make a purchase through one of these links, we may earn a small commission at no extra cost to you. Please see our

disclosure policy

for more detail.
The Best Places to Take Pictures in Charleston, SC
Rainbow Row
Of course, no blog post on the best Charleston Instagram spots could start with anything but famous Rainbow Row!
These candy-colored houses are one of the most recognizable landmarks in the city.
Though the homes date to the 18th century, the bright colors only date to the 1930s and 1940s.
Speculation abounds as to why they were painted, with theories varying from simple aesthetics to coping with the summer heat to helping intoxicated people find their way home at night.
From a Charleston photography perspective, however, keep in mind that they can be a bit tricky to photograph.
Cars are generally parked right in front of the houses (you can see an example in the above photo), so photographing them from across the street is difficult.
Plan to play around with your angles when snapping photos at Rainbow Row in Charleston!
The Pineapple Fountain at Waterfront Park
Beautiful Waterfront Park is one of the most popular places to visit in Charleston, known for its great views of the Cooper River and its charming pineapple fountain.
The pineapple fountain is just as photogenic in real life as it looks in pictures, but like most popular Charleston Instagram locations, there are usually crowds of people around enjoying it!
Creativity with your angles or an early wake-up call is a must for photographing downtown Charleston in general.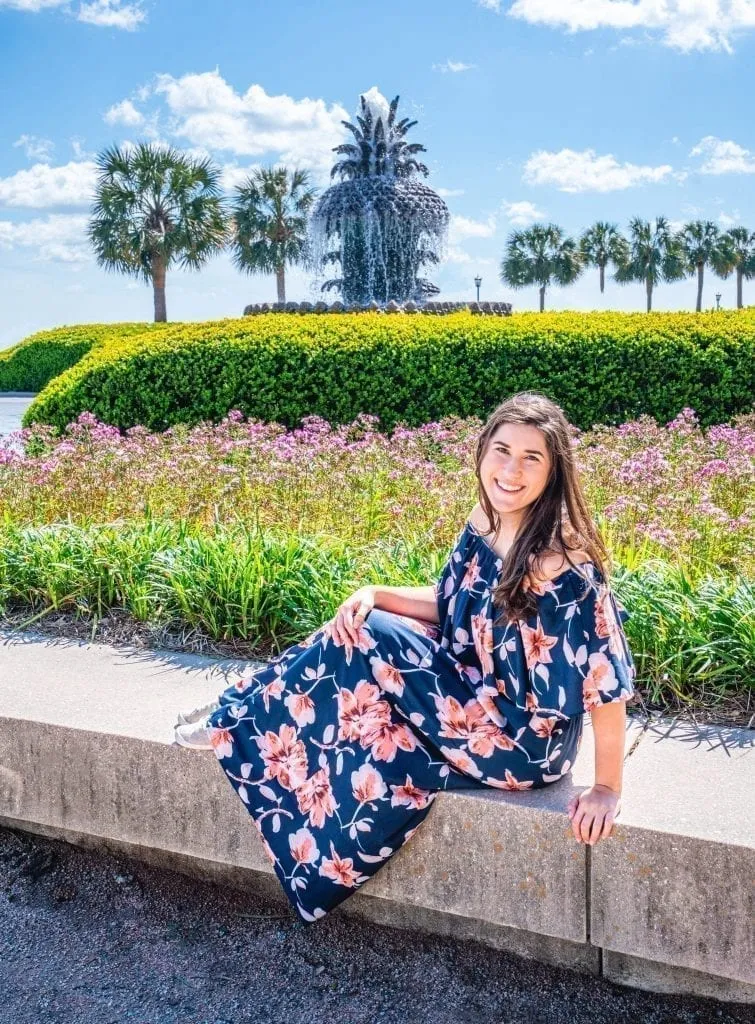 King Street
The history of King Street dates back to the colonial period when the street was named for King Charles II and served as the main thoroughfare in what was then called Charles Town.
Today, it remains the most popular shopping street in Charleston, packed with shops, boutiques, and restaurants of all shapes and sizes.
Unsurprisingly, given its status as the home of many of the Holy City's best boutiques, it's also a fantastic place to snap photos in Charleston!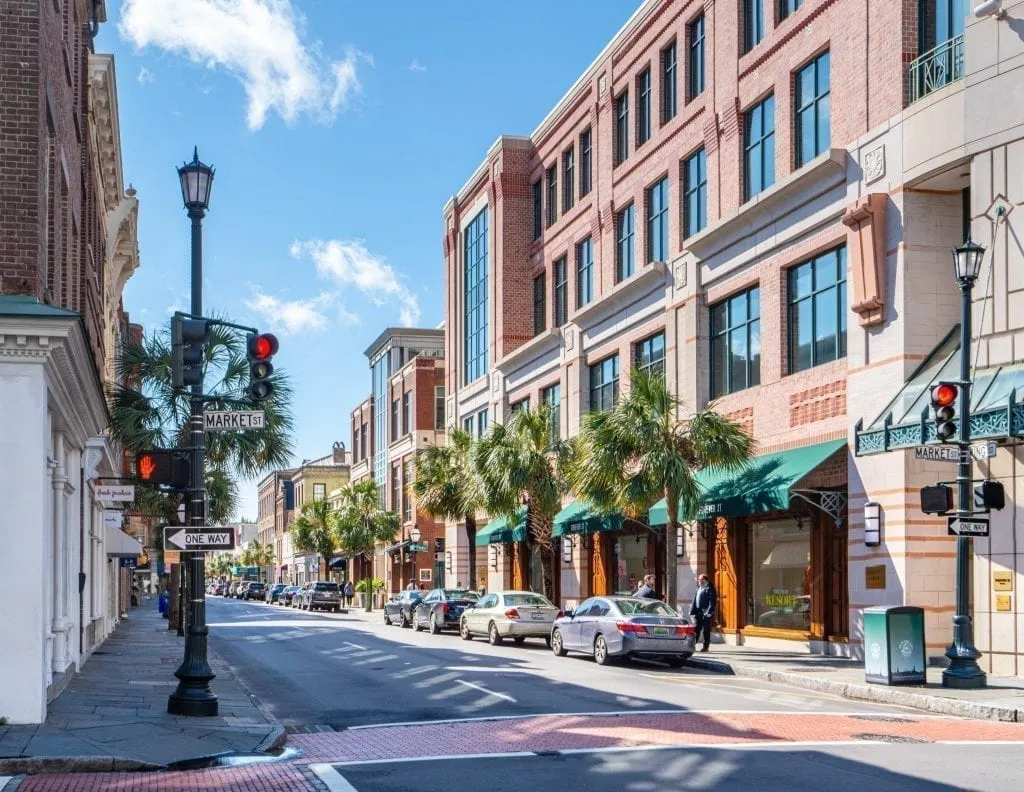 The Battery
Whether you're photographing the promenade, the river, the opulent homes that overlook the water, or all three, The Battery is one of the best places to take photos in Charleston!
With plenty of distinctive features that encapsulate many of Charleston's most classic charms, from its architecture to its waterfront setting, you can't miss The Battery when visiting the Holy City!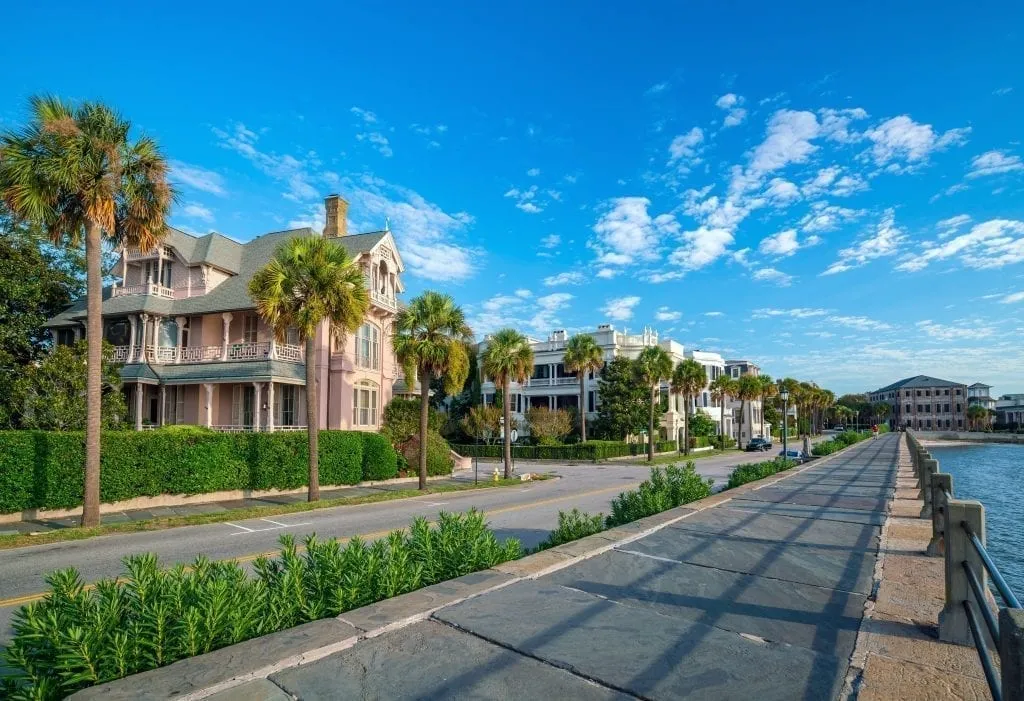 The Angel Oak Tree
Stretching over 60 feet high and estimated to be between 300 and 400 years old, Charleston's Angel Oak Tree is believed to be the largest oak tree east of the Mississippi!
It's remarkable to behold in person and feels almost surreal–like something out of a fantasy novel.
While the Angel Oak Tree lies about 30 minutes away from downtown Charleston, it's worth adding to your list of photography locations in Charleston!
(Also, if you do make it out there, the Charleston Tea Garden is lots of fun and close by).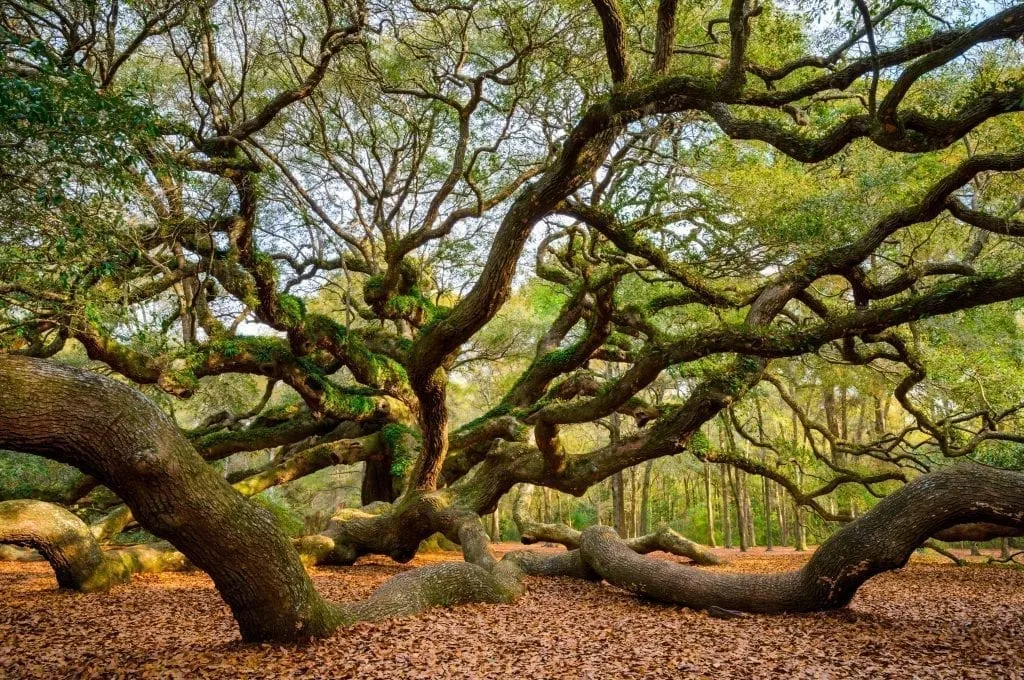 Folly Beach
Charleston is surrounded by beaches and beach communities, from Sullivan's Island to the Isle of Palms.
If you're looking for a beautiful, photogenic beach close (ish) to downtown, though, you can't beat the classic Folly Beach!
With a wooden boardwalk and wide stretches of sand, Folly Beach is a charming southern beach that's a joy to photograph.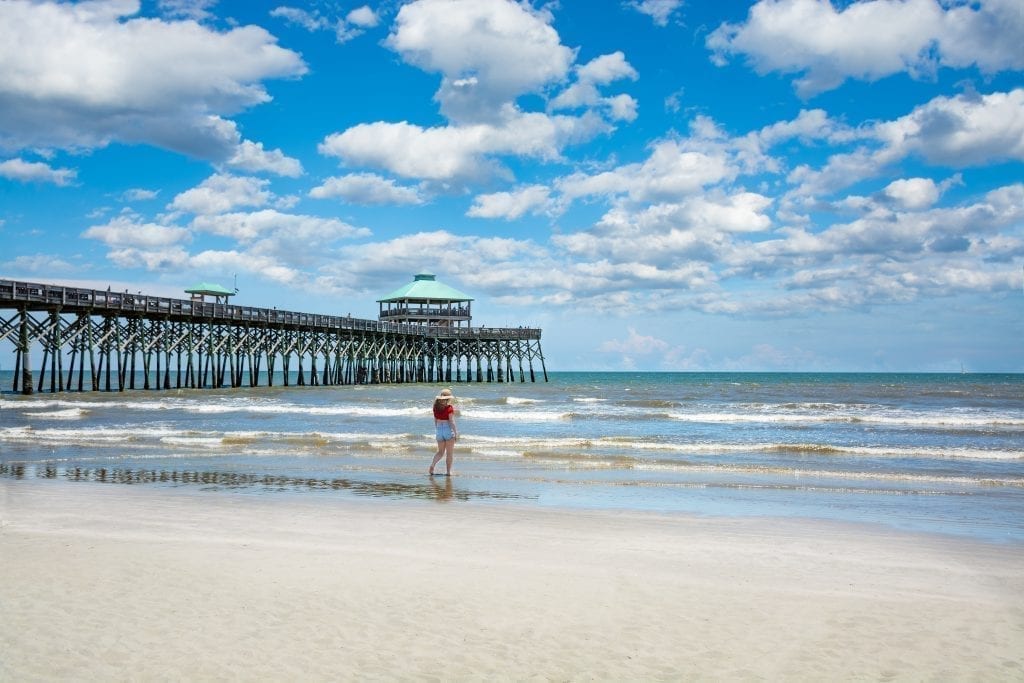 St. Philip's Church
Located on–where else–Church Street, the steeple of St. Philip's Church is one of the most distinctive features of the (generally low-lying) Charleston skyline!
Broad Street
One of the main thoroughfares of downtown Charleston, beautiful, stately Broad Street is lined with Charleston photo spots!
Be sure not to miss the photogenic St. Michael's Church while you're there.
At the end of Broad Street, you'll find the famous Old Exchange & Provost Dungeon.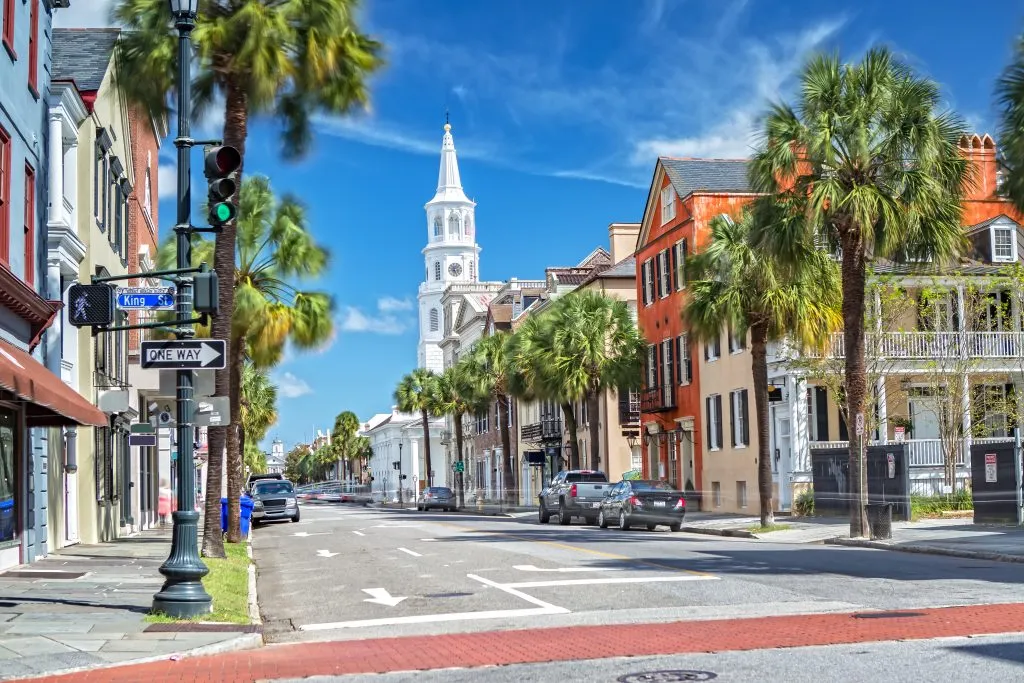 White Point Garden
Located near The Battery, this beautiful park features a gazebo and some truly gorgeous oak trees.
When in the south, including Charleston, no photoshoot is complete without at least a few pictures of stunning oak trees dripping with Spanish moss.
White Point Garden is the perfect place to find some without leaving downtown!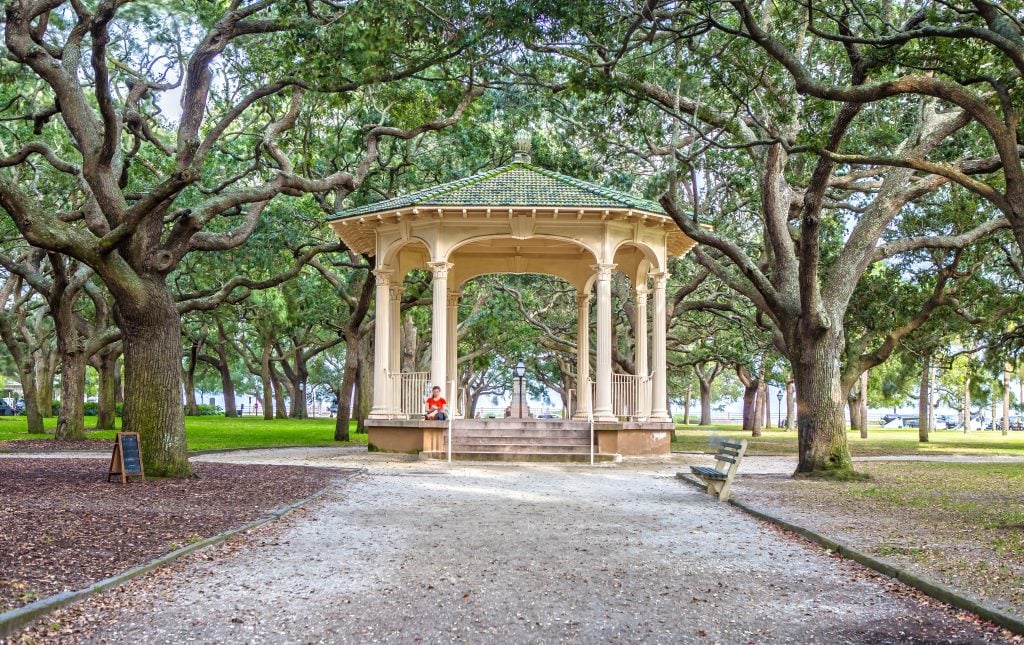 Lowcountry Food
With a widely celebrated food scene and countless thriving restaurants, there's no doubt that there are plenty of places to photograph Charleston's delicious Lowcountry food!
For a memorable dining experience, consider Husk (the original location is in Charleston!), FIG, Slightly North of Broad, and Magnolia's.
Husk is particularly photogenic, and if you nab a table on the patio, you may even get some good light to work with when taking photos!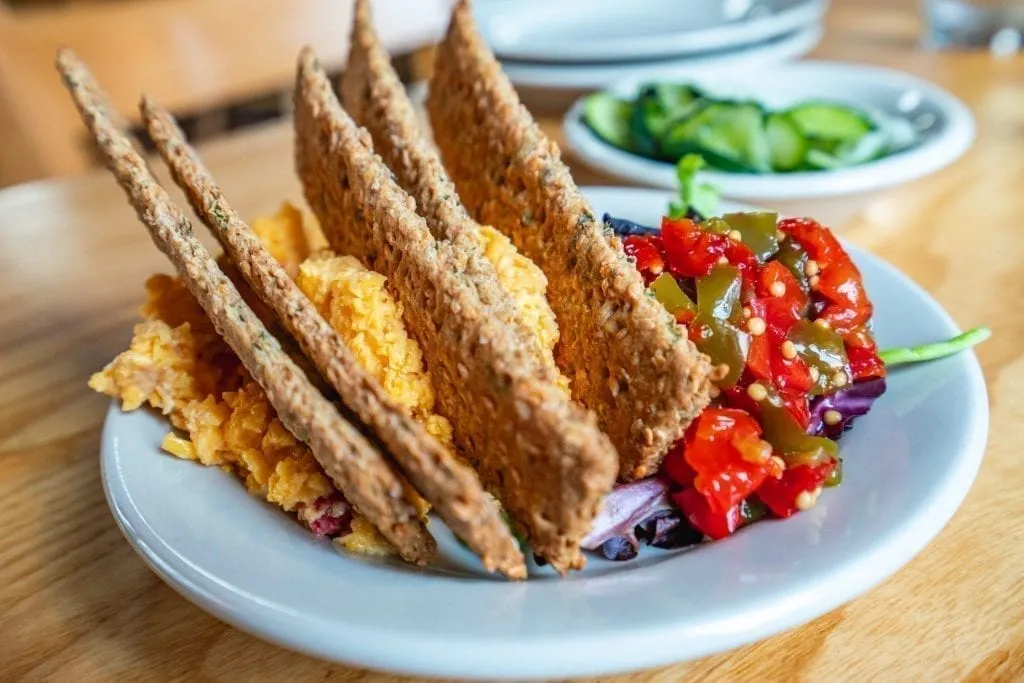 Philadelphia Alley
Tucked between Queen Street and Cumberland Street in downtown Charleston, this tiny cobblestone alley has a long history that includes two fires.
Today, though, it survives as a beautiful, shady corner of the city that also happens to be one of the best places to photograph Charleston!
South of Broad
Located at the tip of the peninsula–literally, south of Broad Street–South of Broad is known for being one of the wealthiest and most beautiful neighborhoods in the city.
While we've already called out a few locations in South of Broad, such as The Battery, it's worth mentioning the neighborhood in general.
If you're looking to get lost wandering among gorgeous Lowcountry homes, this is the place to do it!
Of course, be sure to be respectful of the homeowners here!
Photographing facades is generally a given, but stay on public property when doing so!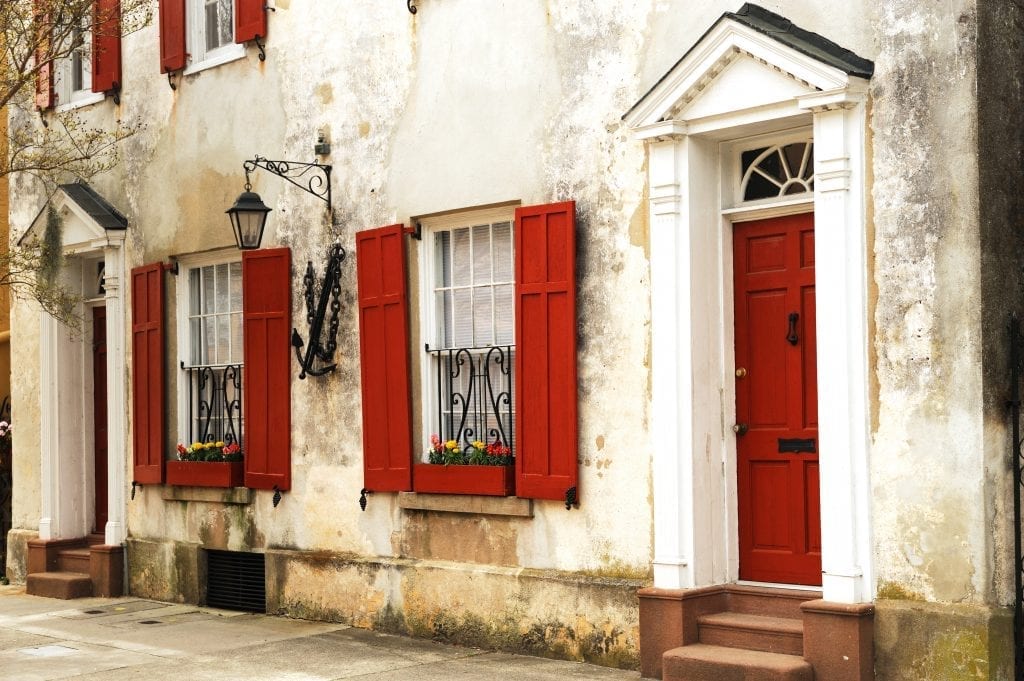 Cypress Gardens
Want to feel like you've been transported into The Notebook?
In Cypress Gardens, you can: this is where Allie and Noah's famous boat scene was filmed!
It's incredibly gorgeous, of course, but keep in mind that it's also about a 40-minute drive outside of downtown Charleston.
Depending on how long you have to enjoy the city, it may or may not make sense to come out here!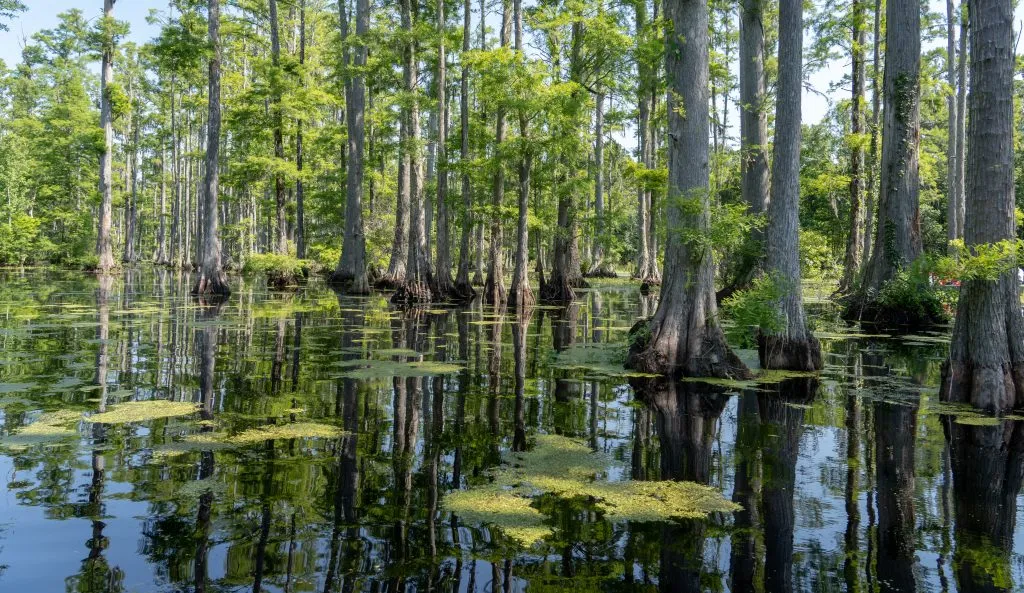 Chalmers Street
With its colorful houses and historic cobblestones, Chalmers Street just might be the prettiest street in Charleston to take pictures of!
This is also where you'll find the famous Pink House, which is reported to be one of the oldest residences in town (though this is debated), as well as being one of Charleston's undisputed top Instagram spots!
You'll find the Pink House at 17 Chalmers Street.
Charleston City Market
Touristy, yes, but markets across the world tend to be incredibly photogenic, and the Charleston City Market is no exception!
Whether you want to shop for souvenirs or not, it's worth adding City Market to your list of Charleston Instagram spots.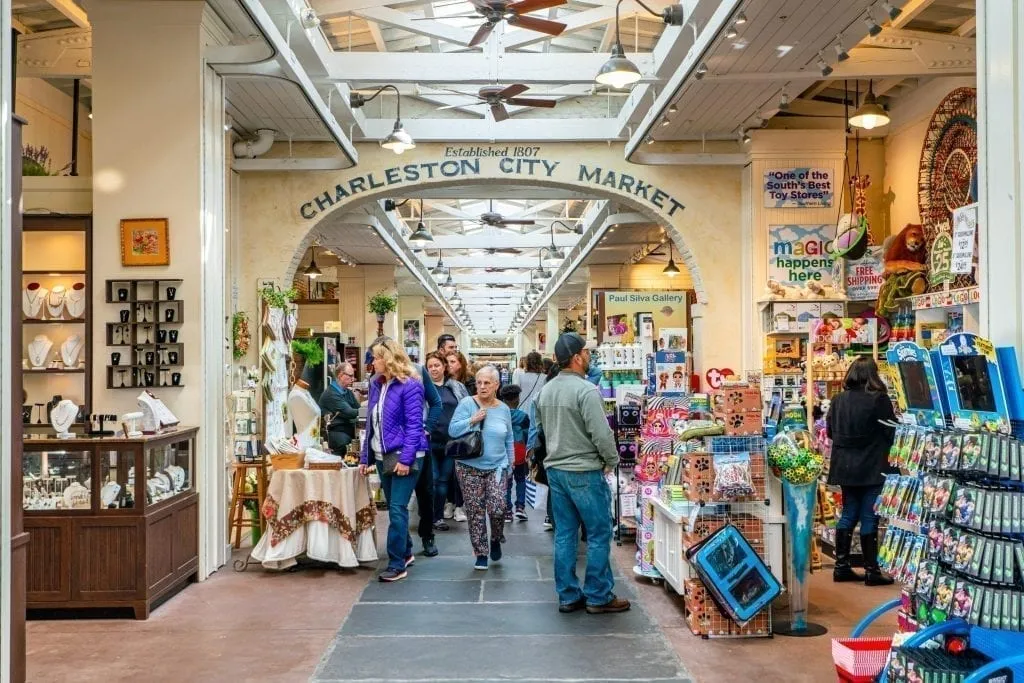 Dock Street Theatre
Dating to 1809, the beautiful Dock Street Theatre is listed on the National Register of Historic Places and is one of the best Charleston photo spots to visit!
Unlike most theaters, this one was initially built as a hotel.
While the exterior is where most photographers stop, if you have time, you can always take a break from photographing Charleston, SC, and see a show!
Charleston Photo Spots Map
Take This Map With You! Click each highlight to pull up the name of the destination. To save this map to "Your Places" on Google Maps, click the star to the right of the title. You'll then be able to find it under the Maps tab of your Google Maps account! To open the map in a new window, click the button on the top right of the map.