I've gone back and forth with sharing this and similar posts: on one hand, I love budgets and budgeting, and love the excuse to talk/type about it. On the other hand, I can't guarantee that we're always going to want to share every penny we spend. Right now, for example, we are traveling with family in Italy, and our budget is not completely self-directed or reflective of our usual travel style.
At the end of the day, though, I write this blog primarily to 1) entertain myself, 2) keep a record of our journey, and 3) write the kind of posts that I like reading on travel blogs. Budget breakdowns for actual trips definitely fall within all 3 of those criteria, so I am officially sharing our budget for Madrid… but, no promises for the future.
Here is our total Spain budget (excluding flights in and out):
Lodging: $295.00 — In Madrid we rented a private flat for 5 nights, booked via Airbnb. If you're looking for where to stay in Madrid, you'll find there are plenty of amazing neighborhoods to choose from!
Transportation: $51.62 — Includes metro tickets to/from the airport, bus tickets to/from Toledo, and metro tickets to reach the bus station–in general, we found Madrid to be incredibly walkable.
Restaurant Food: $93.39 — We don't eat out much, but we did have one breakfast to die for (Spanish tortilla is not like Latin American tortillas, but order it anyway), one passable lunch in Toledo, an incredible array of tastiness at Mercado San Miguel, and almost $20 worth of churros and chocolate (not even a little bit sorry).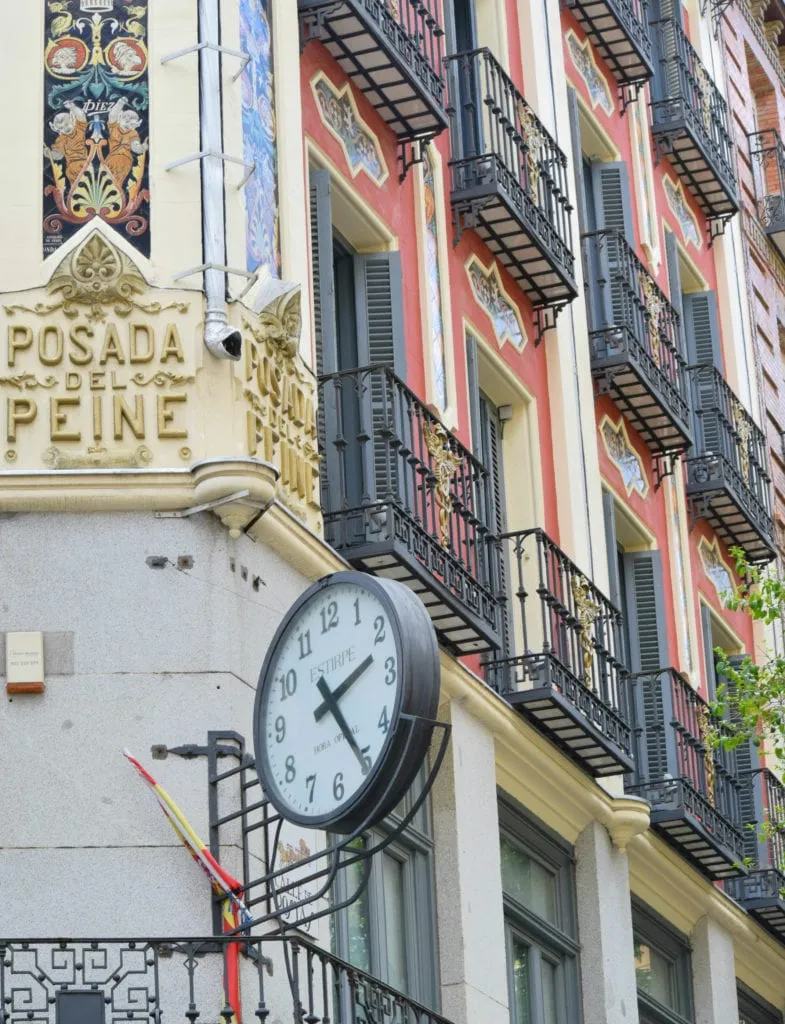 Groceries: $24.73 — We found groceries to be perfectly reasonable–this covered a loaf of bread, 4 rolls, a package of strawberries, 4 apples, a pack of ham, a pack of sliced cheese, a bag of shredded cheese, a dozen eggs, and more butter than we could use in four days. Oh, and two big bags of potato chips as a splurge.
Tours: $59.33 — This included three tours: our "free" walking tour (we tipped the guide 10 well-deserved Euros), a 2.5 hour Spanish Inquisition tour (we learned a lot, definitely recommend taking one if you are interested in the subject), and a hop on/hop off tour in Toledo. There are so many amazing things to do in Madrid, both for free and not–on a return visit, I could see us splurging a bit more!
Miscellaneous: $23.96 — AKA, $4.56 for an umbrella that we bought from a street vendor, and just under $20 for me to buy two pairs of harem pants at El Rastro.
We spent 4 full days in Madrid, landing late in the evening on our arrival day and leaving early in the morning on our departure day. This budget includes absolutely everything–every penny we spent.
As I wrote about during our recent road trip through the southern United States, we love to eat at "home" to save both money and our waistlines. Our inexpensive groceries fed us enough meals to drastically reduce what we would have spent eating out regularly, and it was more comfortable overall.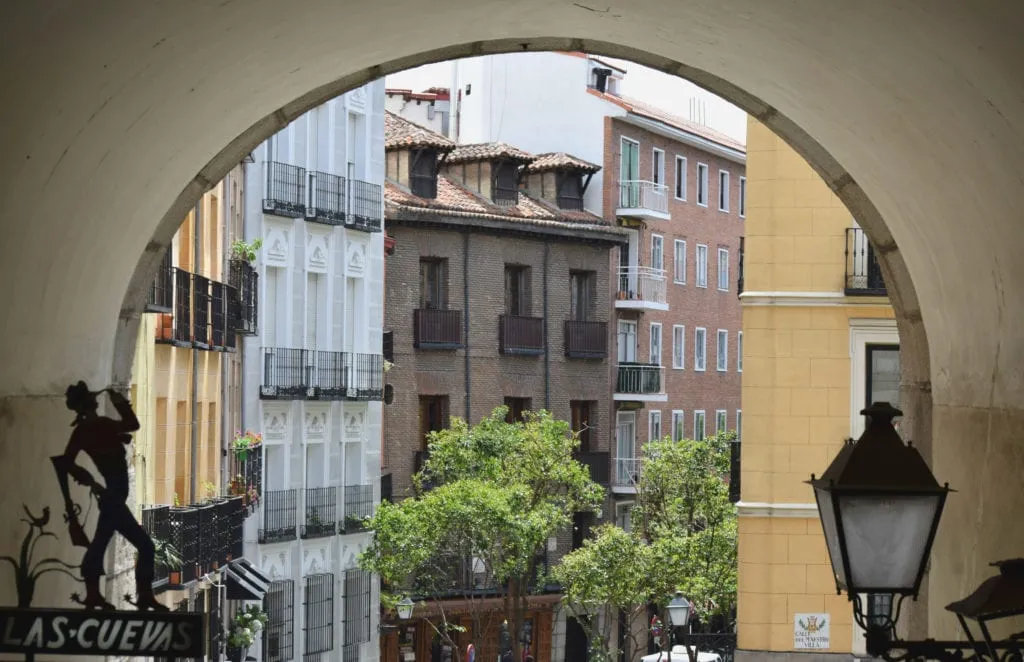 The private Airbnb flat was a bit of a splurge–at $59.00 per night, it ate up a huge part of our budget. We prepaid for this months ago, so by the time we got there it felt like "free" money. We won't be so lucky in future destinations, but we will likely continue to spend a large amount on lodging. Simply put, we like our privacy, our space, and our room to cook!
Overall, we did not feel tied down or like we were on a particularly small budget in Spain–we did everything that we wanted to do that was not restricted by time (and though it can be done, we're glad we had more than a couple days in Madrid), sampled the delicious food, learned a lot, and soaked up the atmosphere. At an ultimate cost of $67.25 per person/per day ($134.50/day for the two of us), it felt like a bargain on our moderate budget, and we definitely feel like we arrived at an excellent time to visit Spain.
A couple of simple switches (hostel for private Airbnb being the easiest win) could quickly turn Madrid into a sub-$50 per person/per day destination, which I consider more than reasonable for traveling a fascinating and engaging city in western Europe. One day, we'd love to go back and see what our budget would be for backpacking Spain as a whole!