Sometimes, you plan a trip and it goes just perfectly in execution: sunny weather that is neither hot, cold or humid, little to no traffic, all of your "must sees" available without a hitch. On our Southern US road trip, this was Savannah.
Other times, well–other times it rains for days straight with barely a couple of hours in between storms, a brand-new memory card breaks and conveniently loses almost a full day's worth of photos, the carefully-researched hotel turns out to be undergoing cumbersome construction, you and your travel partner both get sick (at different times, of course), and did I mention it raining for days straight?
Sadly, all of these things happened on our recent trip, and the vast majority of them chose to hover over our time in Charleston, SC (the exceptions being the illnesses, those were nice enough to wait to strike, and one rainy day in the Smoky Mountains).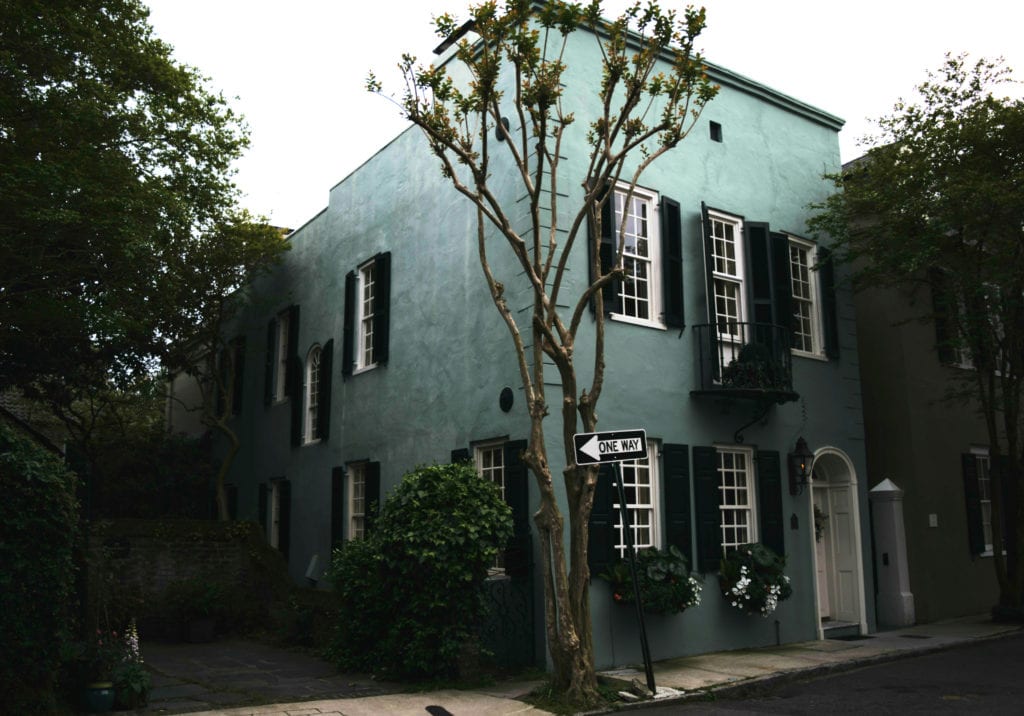 We had one sunny morning in Charleston (obviously when our memory card chose to break) and one cloudy afternoon, and other than that–rain, rain, rain. In a city best explored from the outdoors, it wasn't what we were hoping for.
I hesitated to even write these things out in a post, because frankly, it feels a lot like complaining about a fantastic vacation that we should be (and ARE) incredibly grateful for. But–it's also honest. Travel is awe-inspiring, beautiful, one of my greatest passions in life–and sometimes it's also annoying, exasperating, and wears on your patience like nothing else.
So, what is to be done when Mother Nature and the forces of the universe conspire against you? Unfortunately, our powers against them are somewhat limited–but a decent attitude and careful focus on the highlights can certainly help keep an imperfect visit from turning into a completely wasted one.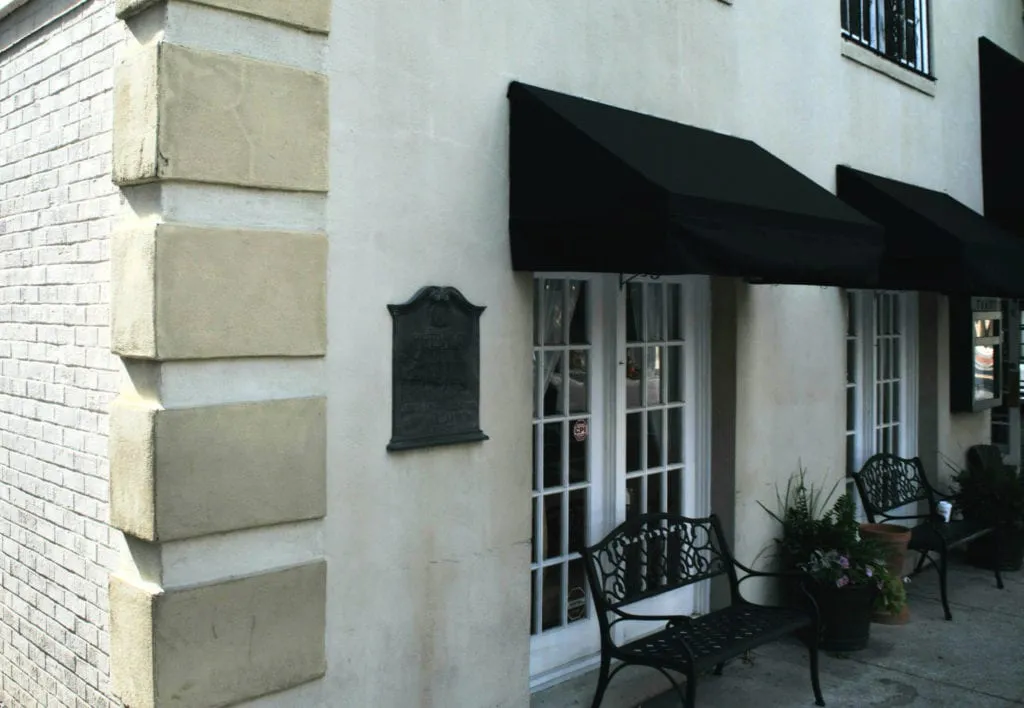 The question that we continually ask ourselves when hit with less-than-ideal circumstances is this: "What can we do to make this afternoon/day/weekend memorable, fun and/or productive?" Normally, we can come up with a halfway suitable answer.
In Charleston, the solutions were things like finding the perspective to enjoy our almost photo-free visit to the Charleston Tea Plantation and smiling into the rain when admiring helicopters at Patriot's Point.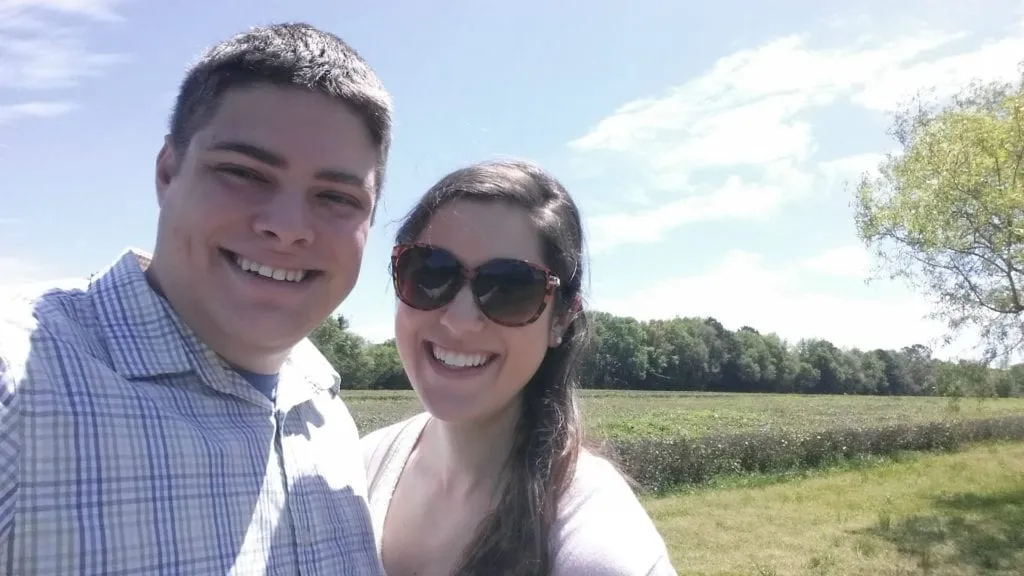 In my grumpiest moments, I found myself feeling quite strongly that we didn't do much while we were in Charleston. Looking back on it, though, we actually amassed quite a list for a visit that lasted just a couple of days: we toured a tea factory, saw the 1500-year-old Angel Tree, briefly stopped by Folly Beach, took a history tour via horse-drawn carriage, wandered through the City Market and saw the famous Rainbow Row, explored some of the downtown church grounds and graveyards, and spent an afternoon at Patriot's Point.
It would be easy to focus on all of the things that we didn't get to do–tour the Old Provost and Dungeon, photograph the beautiful downtown mansions in the sunshine, tour the old city jail (only available at night), eating the world's best coconut cake (Jeremy would love this, I'm not into coconut in general)–but that would cast an unnecessarily gloomy shadow over the fun that we did get to have, and even with the hiccups, Charleston is still a beautiful and exciting place.
Jeremy's Charleston Highlight: Patriot's Point.
This museum is enormous and could easily take a full day for a military history buff. Our first stop was to explore the USS Yorktown along its 5 marked tours. We went all through the bridge, the above decks on the landing strip, and below the decks through the engine rooms and living quarters. It is amazing that this 870 foot ship, weighing 27,000 tons, and using 3000 personnel, was all to serve 100 aircraft. The huge scale of everything is simply amazing.
The whole place felt so solid. It felt like it could take a direct missile attack and not have any issues. The bulkheads were all incredibly thick, with every few paces around the ship going from one fire zone to the other. But while the ship felt big, all the space inside of her was carefully carved up to create the highest possible utilization.
While the USS Yorktown is the crown jewel of Patriot's Point, there are other exhibits to see. There is a submarine available to walk through. While you may feel claustrophobic, it is amazing to see how different it is in the cramped quarters of a submarine, designed for a crew of 80, instead of the gigantic aircraft quarters. When going through the submarine, the walkways were barely wide enough to walk fully abreast.
As our last stop at Patriots Point, we visited the third main attraction: the USS Laffey, "The Ship That Would Not Die". This ship was a destroyer, active during D-Day and throughout the South Pacific. Inside one of the main gun batteries, we watched a short video, with a quick explanation of the ship and the kamikaze attacks that were lodged against it. The film was worth watching, but after having seen the USS Yorktown, there wasn't much else to be seen on the Laffey.
(Kate's note: I asked the person we purchased tickets from how long a tour of Patriot's Point normally took. He said most people stay for 2-3 hours, but it varies dramatically. I was done after about 90 minutes, and we ended up compromising at 3.5 hours–Jeremy could have stayed even longer.)
Cost: We paid $20/pp and $5 for parking. This was just a couple of weeks ago, but their website is now saying $22/pp–so either they just had a price increase, or it costs a bit more to buy in advance. Discounts are available for active military. Audio guides are available for $6/pp.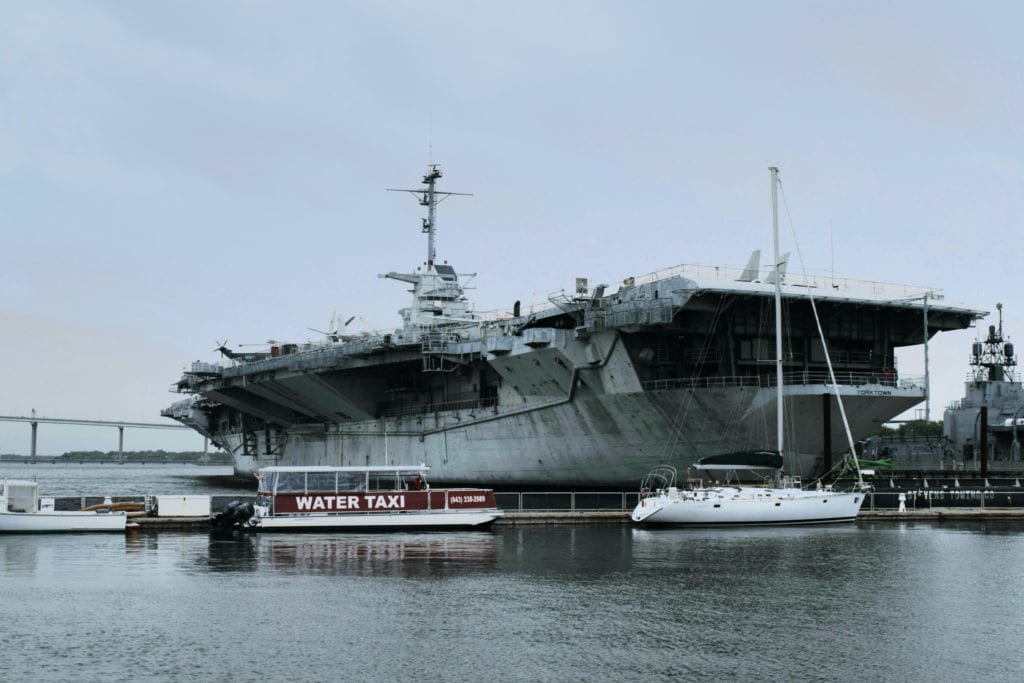 Kate's Charleston Highlight: A carriage-ride history tour.
We took our tour with Palmetto Carriage Works, which is the same company I took a ghost tour with when I visited with my mom and Grammy in 2012. Our guide was fantastic, the history captivating, and after finishing the tour I felt like I had a much firmer grasp on the city: it gave us a great jumping-off point to understanding Charleston, and with more time and better weather, we could have used the information to pick out many more places to visit. Plus, learning about the history of dueling is awesome.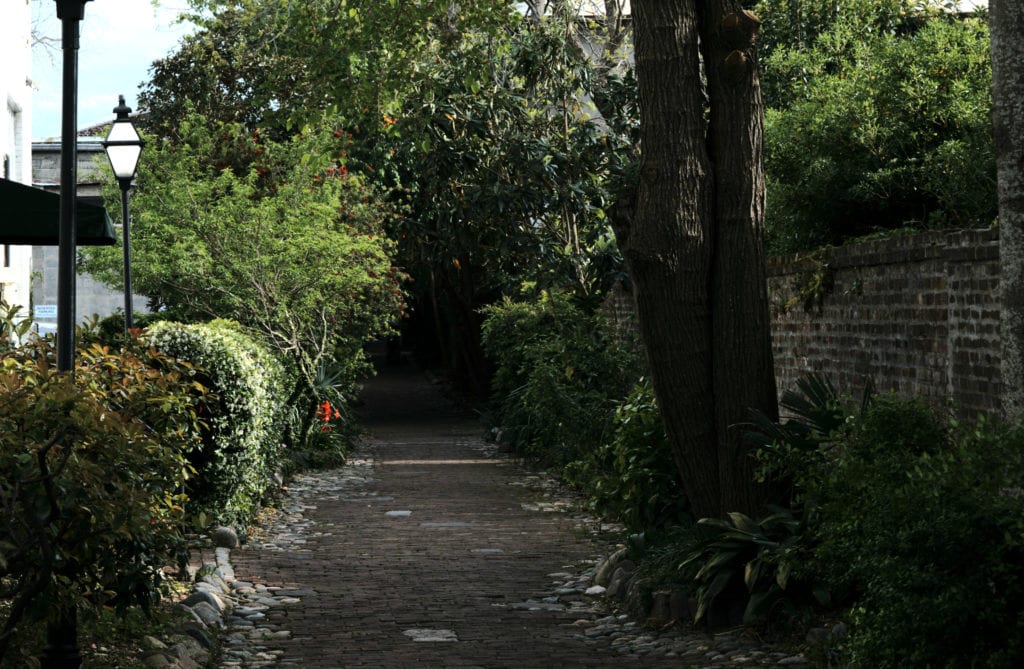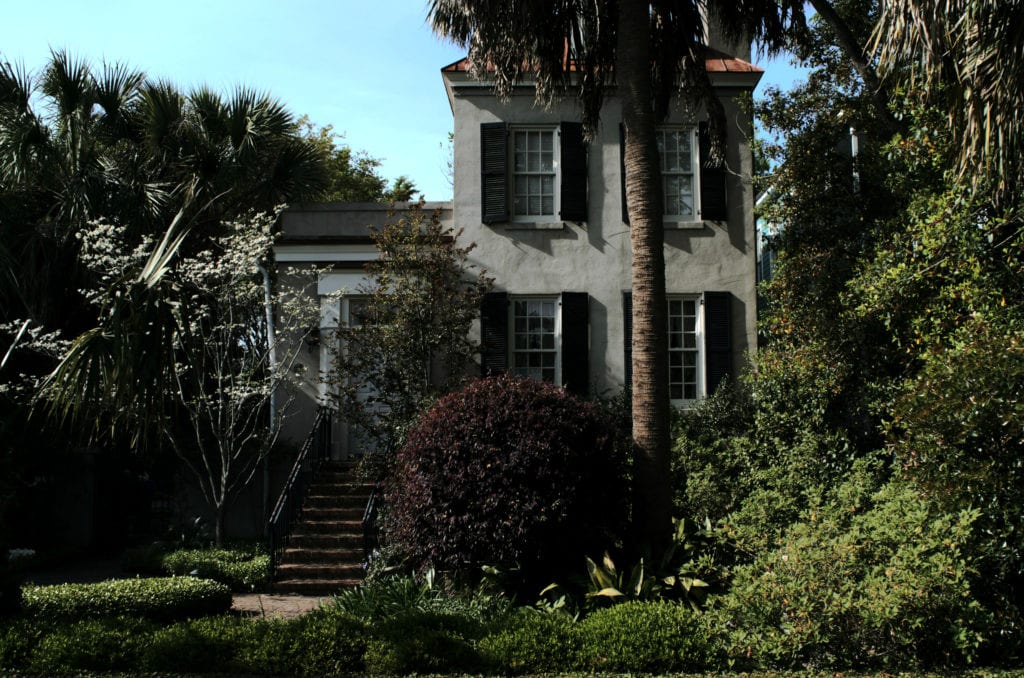 The city of Charleston strictly controls the carriage tours: only a certain number can be out at a time, and the city is divided into 3 sections. At the start of each tour, regardless of which company they work with, the guide must stop by a booth, wait their turn, and then will receive an assigned section of the city for the tour. Neither you nor the guide can control what section is received–so, the downside is you won't know exactly what tour you're getting before you start, but there's about a 0% chance of ending up somewhere boring.
Cost: $25/pp for a one-hour tour. This includes two hours of parking in Palmetto Carriage Works lot downtown, which is a bonus.
Where We Stayed in Charleston:

Best Western Patriot's Point: We chose to stay across the bridge from old town Charleston in Mt. Pleasant to save money on rates. Overall, I think it worked out well–we were only about a fifteen minute drive from Charleston's main sights. The hotel was undergoing construction while we were there in April 2016, which was slightly cumbersome but not a big deal. I imagine the hotel looks very nice now that its facelift is probably complete! This was a standard Best Western hotel, with the quality that we've come to expect from the chain.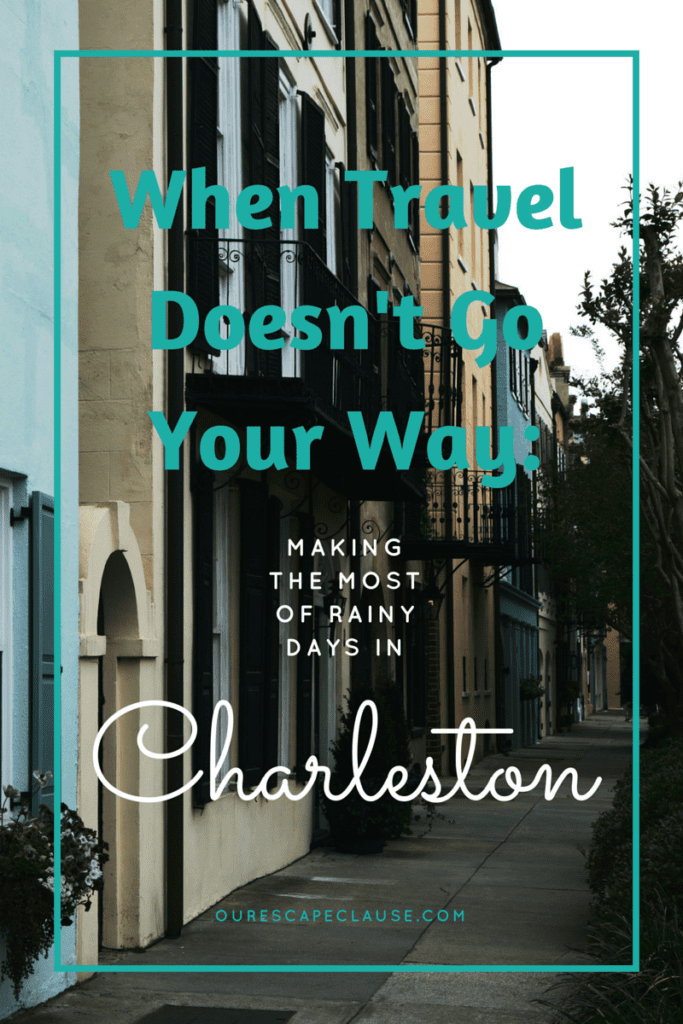 Some links in this post are affiliate links. If you click through one of these links, we may earn a small commission at no extra cost to you. We are committed to only ever recommending products and services that we personally use and like.