Confession: I find it very difficult to take day trips from Savannah, GA when I'm visiting, for the simple reason that I love the city so much that it's a challenge to pull myself away!
Assuming that you have more than a couple of days to spend in Savannah, though, these Savannah day trips are incredibly rewarding and well worth your time.
Whenever I make the effort to tear myself away from Savannah in order to visit other gorgeous spots in coastal Georgia and South Carolina, I'm virtually always glad I did.
Whether you're looking for a beautiful beach, a charming small town, or another gorgeous southern city to enjoy, the best day trips from Savannah, Georgia have you covered!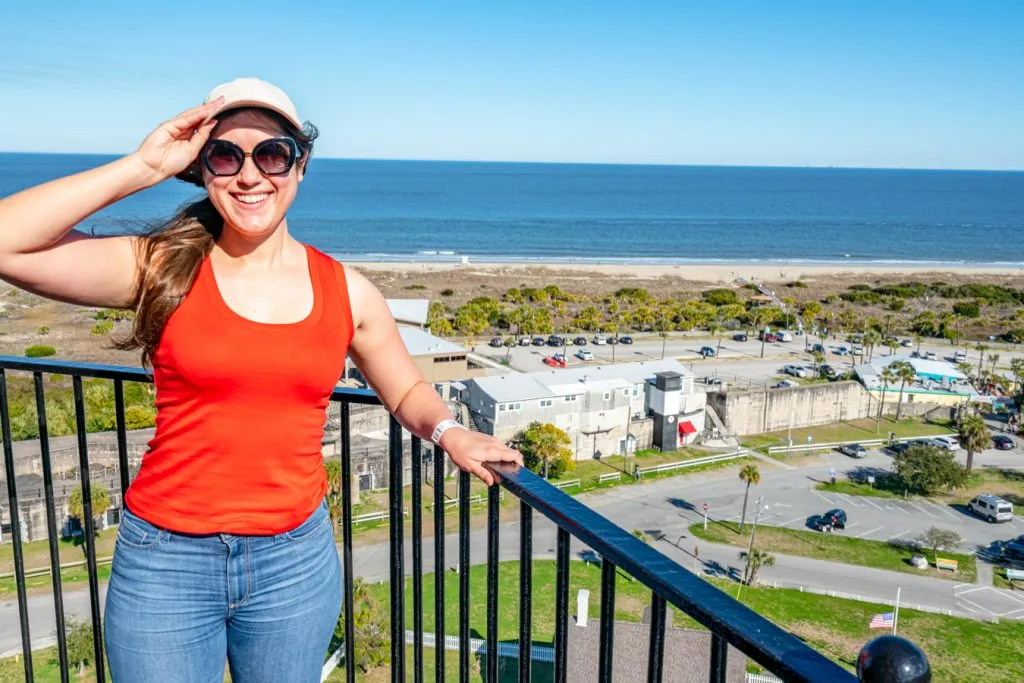 Some links in this post may be affiliate links. If you make a purchase through one of these links, we may earn a small commission at no extra cost to you. Please see our

disclosure policy

for more detail.
How to Reach These Savannah Day Trips
While Savannah's Historic District and the immediate surrounding area qualify as some of the most walkable parts of the USA, taking day trips from Savannah is a different matter entirely.
For most of these Savannah day trips, taking a road trip is your only option–so if you didn't drive to Savannah yourself, you'll need to rent one!
If you're flying into Savannah, the best company to rent from will likely vary dramatically depending on exactly when you're traveling.
Sometimes large international carriers offer the best prices, sometimes local outfits. Sometimes one company has an excellent base price, but terrible rental requirements.
The best way to find your rental car is to search through Discover Cars, which will sift through dozens of companies to find the best combination of low prices and reasonable rental terms for your road trip.
Shop rental cars for your trip to Savannah today!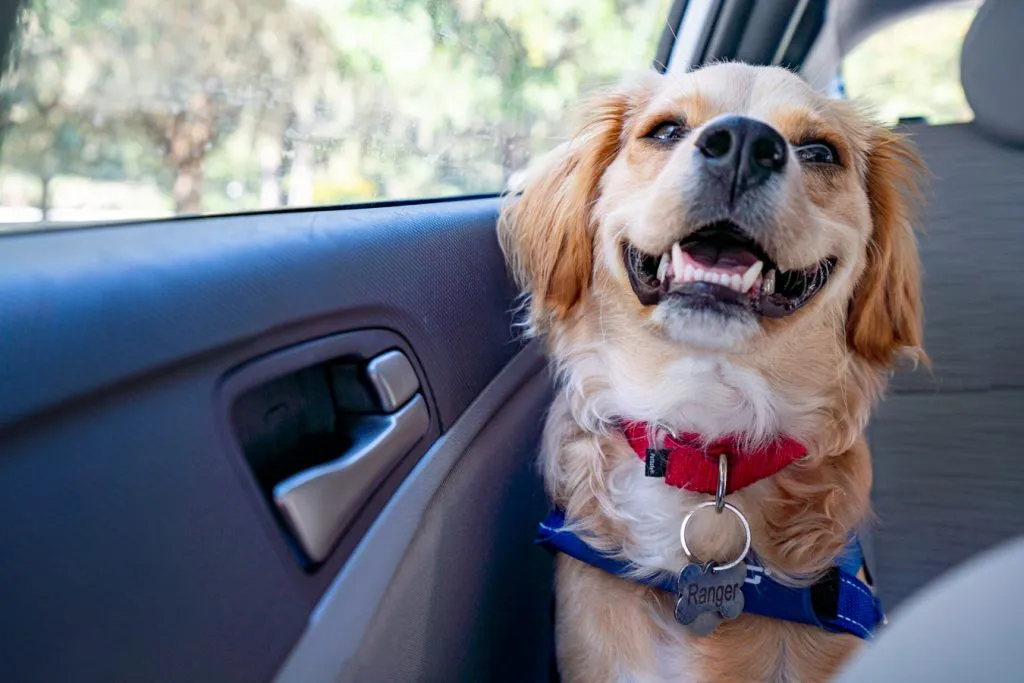 The Best Day Trips from Savannah, GA
Charleston, South Carolina
While Charleston is one of the longer day trips from Savannah included on this list, it's also one of the most popular!
Choosing whether to visit Savannah or Charleston is a big question for many first-time visitors to the Lowcountry, but while I'll always be biased toward Savannah, Charleston also has so much to offer.
A day trip to Charleston isn't long enough to visit its beaches or outlying areas, but you can easily hit up several highlights like Rainbow Row, Waterfront Park, the Battery, and City Market with a single day.
Driving Distance from Savannah
2 hours.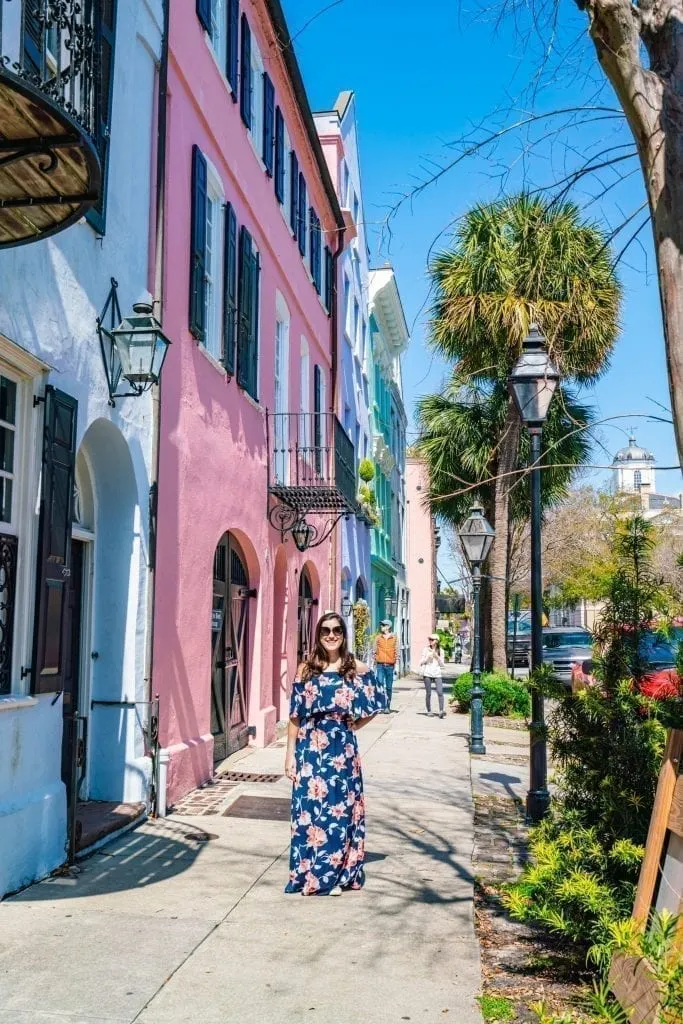 Tybee Island, Georgia
One of the easiest Savannah day trip ideas, Tybee Island is located just half an hour from the Savannah Historic District… but feels worlds away!
This classic southern beach town is dominated by long stretches of sandy beach, perfect for spending a day on the water.
Off the beach, other fun things to do in Tybee include taking a dolphin tour, going sea kayaking, and visiting the Tybee Lighthouse & Museum, where you can climb 178 steps in order to experience beautiful, sweeping views of the island and surrounding area!
If you're visiting Savannah with kids, a visit to Tybee is a great way to break up a city trip and let them spend some time getting their energy out on the sand!
You can also visit Tybee Island as a combination day trip with Fort Pulaski National Monument–more on that below.
Driving Distance from Savannah
30 minutes.
Book your dolphin watching tour on Tybee Island today!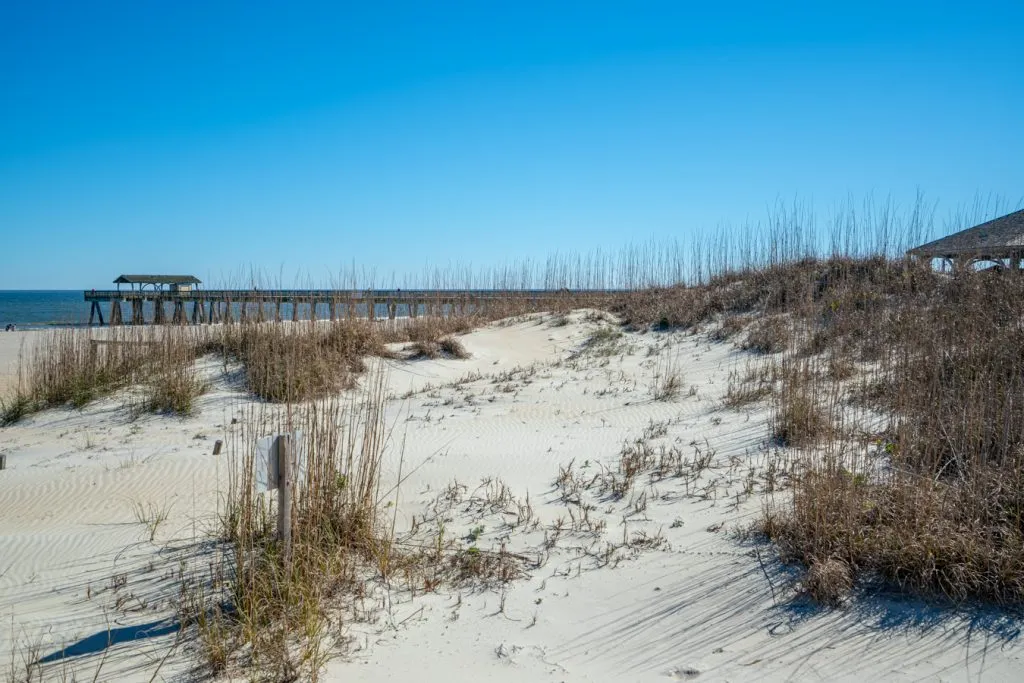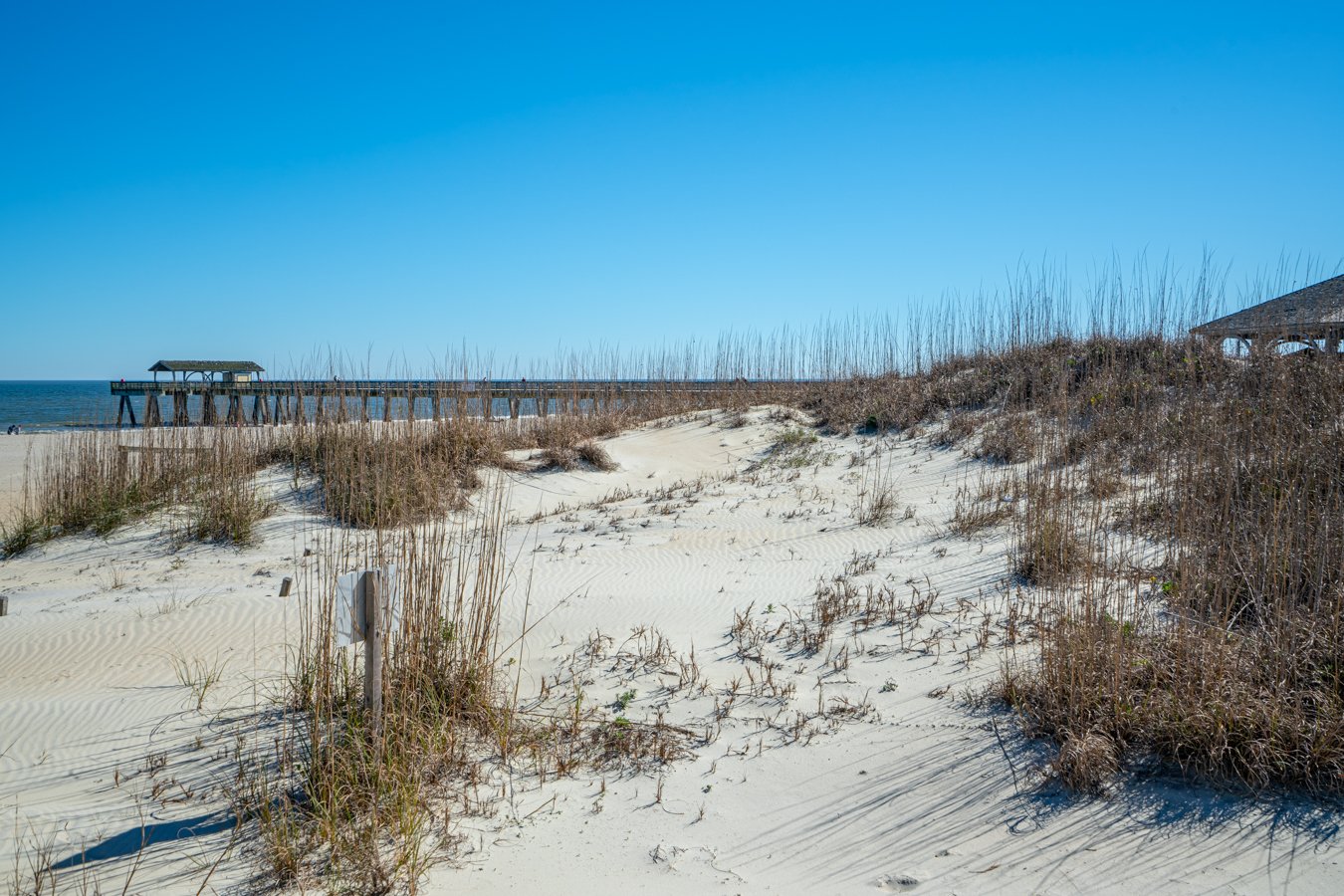 Fort Pulaski National Monument, Georgia
Built in the mid-19th century and surrounded by an impressive moat, Fort Pulaski is an imposing structure to this day, and a great place to visit near Savannah (technically, its address places it in Savannah–but for visitors who have been busy traipsing through the city's squares, it certainly feels like a world away).
Located on Cockspur Island, you'll pass the turn-off for Fort Pulaski National Monument when driving from Savannah's Historic District to Tybee Island.
Like so many forts along the Atlantic Coast, Fort Pulaski played a role in the Civil War: the only battle that took place at Fort Pulaski was between Union and Confederate troops, which ended in the Union taking control of the fort in 1862 and maintaining control of it from then on.
The fort makes a great Savannah day trip either as a standalone destination or combined with time on Tybee.
While you're there, be sure to tour the fort and associated museum, as well as sample one of the beautiful nature trails that show off the Savannah River, the surrounding marsh, Tybee Island, and more.
Driving Distance from Savannah
20 minutes.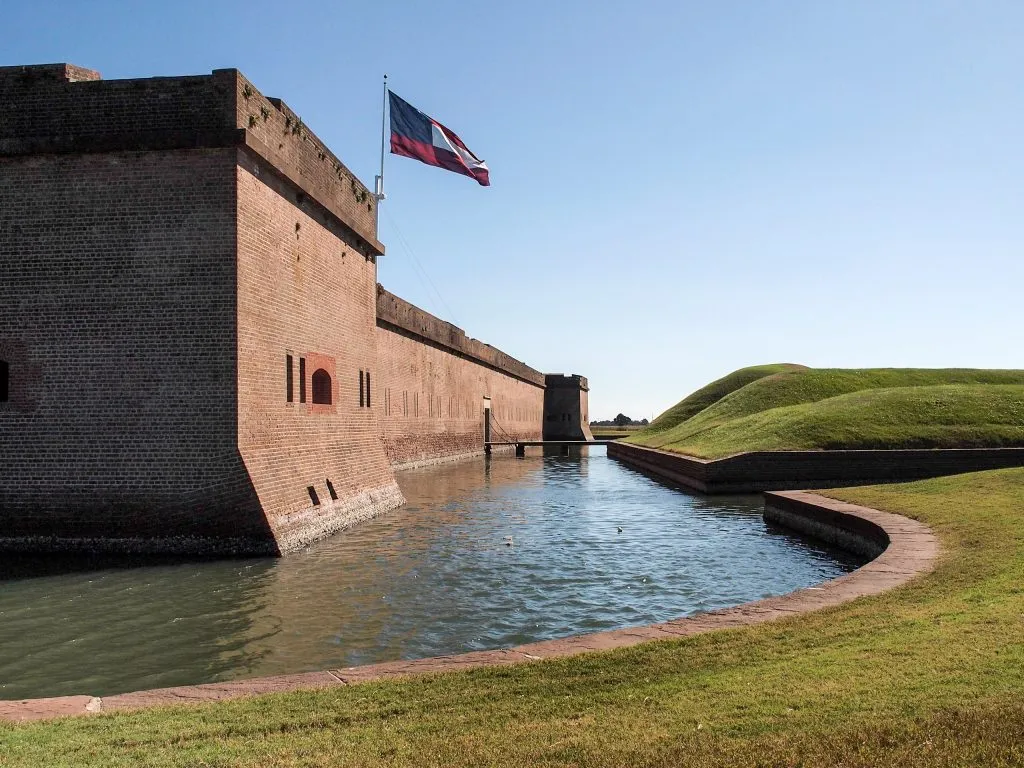 Beaufort, South Carolina
Beautiful and laid-back, Beaufort, South Carolina is a positively tranquil Savannah day trip idea, characterized by preserved antebellum architecture, gorgeous parks, and a downtown that inspires wandering.
This small southern town is considered the second-oldest US town in South Carolina, founded in 1711 (Charleston, founded in 1670, predates it).
While you're there, consider biking part of the beautiful Spanish Moss Trail, strolling through The Point, and soaking in the views at Henry C. Chambers Waterfront Park.
We also recommend paying a visit to the Gullah Geechee Visitor Center, which explores the history of the unique Gullah Geechee people that are directly descended from enslaved people forcibly brought to the USA from Africa.
Driving Distance from Savannah
1 hour.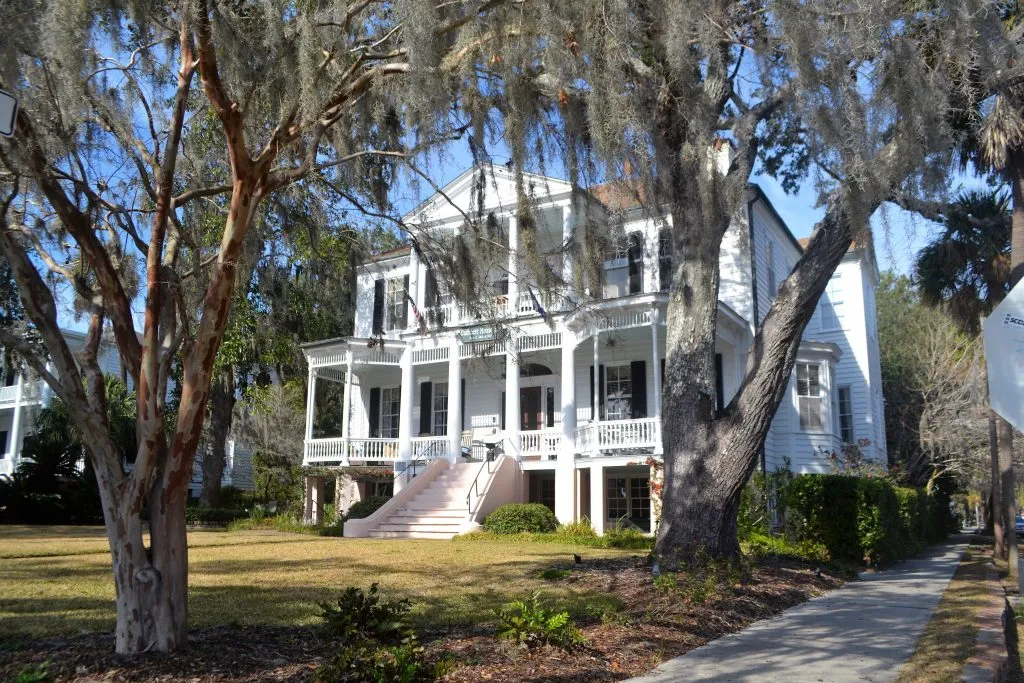 Jekyll Island, Georgia
Peaceful Jekyll Island easily ranks among the best day trips from Savannah, GA, offering a variety of natural and historic beauty to explore.
Perhaps most famously, Jekyll Island is home to a National Historic Landmark District that is home to a collection of stunning "cottages" (read: opulent mansions) dating to some of the biggest names of American capitalism in the early 20th century–think the Rockefellers and the Goulds.
In this way, Jekyll Island reminds me a bit of a southern version of Newport, Rhode Island–and like the New England town, Jekyll Island also offers beautiful coastal views.
Driftwood Beach is a must-see while on Jekyll Island, as is Glory Beach.
Another important sight on Jekyll Island is the Wanderer Memory Trail, which explores the tragic history of the people transported (illegally, though the perpetrators went mostly unpunished) on what is believed to be the last ship of enslaved people to the USA.
It's worth noting that Jekyll Island is only one of Georgia's Golden Isles.
The others, including St. Simons Island, are also stunning and worth visiting–we've highlighted Jekyll Island here simply because we love it.
Driving Distance from Savannah
1 hour, 30 minutes.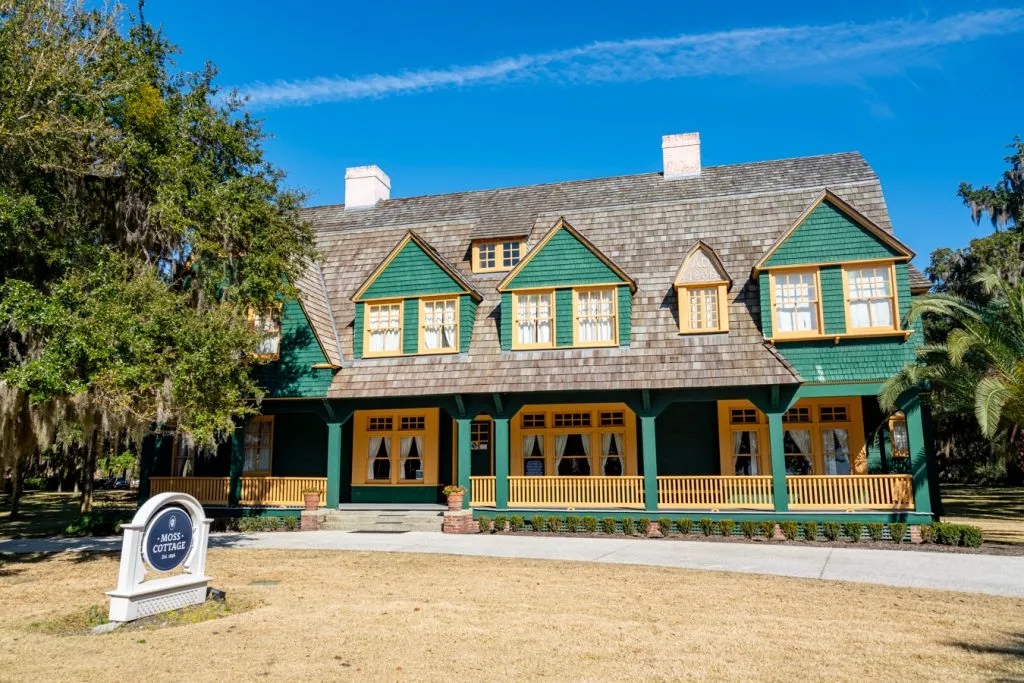 Hilton Head Island, South Carolina
One of the most popular beach getaways in South Carolina, Hilton Head Island lies just to the north of Savannah, and the drive up there makes an excellent mini southern road trip!
This charming beach town, complete with multiple beaches to stretch out on, is an excellent alternative to Tybee Island for travelers looking for a different beach near Savannah to enjoy.
Unlike Tybee, Hilton Head is known for its shopping in addition to its beaches, making it a popular family day trip destination for those looking to please multiple interests.
While you're there, be sure to check out picturesque Harbour Town–that's where you'll find the beautiful lighthouse in the picture below.
Driving Distance from Savannah
45 minutes.
Bluffton, South Carolina
In a departure from the beach towns that have filled much of this guide to day trips from Savannah, Bluffton–like Savannah itself–is dominated not by an ocean but by a river.
Bluffton's Old Town is a mere one square mile in size, making it the perfect size to explore in a day.
Standing tall on a bluff over the May River, today, Bluffton's Old Town is characterized by historic architecture, oodles of boutiques and galleries, and of course, excellent food.
The picturesque Church of the Cross, pictured below, overlooks the May River and is a must-see while in Bluffton.
If you happen to be able to schedule your trip for a Thursday, you can also treat yourself to the small town's delightful farmers market.
Driving Distance from Savannah
30 minutes.
Skidaway Island State Park, Georgia
Bordering a section of Georgia's intercoastal waterway, Skidaway Island State Park is one of the easiest day trips near Savannah and is perfect for those looking to get lost in peaceful nature for a bit.
Featuring over 6 miles of trails (many of them on boardwalks) and plenty of birding opportunities, Skidaway Island State Park offers a chance to get up close and personal with the salt marshes that are so prominent throughout the Lowcountry.
Driving Distance from Savannah
25 minutes.