Considering a trip to Pompeii or Herculaneum, but not sure which ancient city to visit?
As two of the most incredible archaeological sites in Italy, not to mention two cities that are both components of the same UNESCO World Heritage site, Pompeii and Herculaneum are both well worth visiting–but which one is right for you depends on a few factors.
Here's how to choose whether to visit Herculaneum or Pompeii, plus our thoughts on whether or not it's worth visiting both in one day!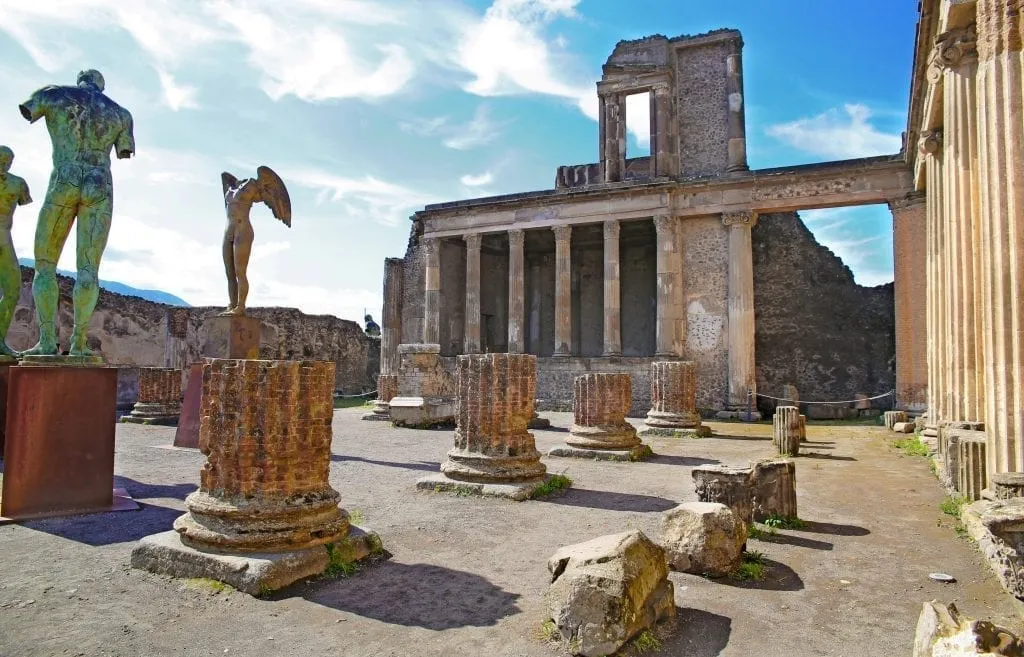 Some links in this post may be affiliate links. If you make a purchase through one of these links, we may earn a small commission at no extra cost to you. Please see our

disclosure policy

for more detail.
Visit Pompeii if…
… you want to visit the most iconic site.
Without a doubt, Pompeii is the more famous of the two cities, known across the world for its tragic fate and incredible preservation.
If you've always wanted to see iconic Pompeii, that alone may be reason enough to choose it!
… you want to explore a larger area.
Pompeii is much larger than Herculaneum–not only did ancient Pompeii have more than double Herculaneum's population before the eruption, but sizable parts of Herculaneum remain unexcavated to this day.
… you'd prefer to take a guided tour.
While both Pompeii and Herculaneum can benefit from having a guide to help add context to your visit, that's especially true in Pompeii, where the site is much larger and it's incredibly easy to miss important details, or to simply get overwhelmed.
We recommend this popular tour for visits to Pompeii.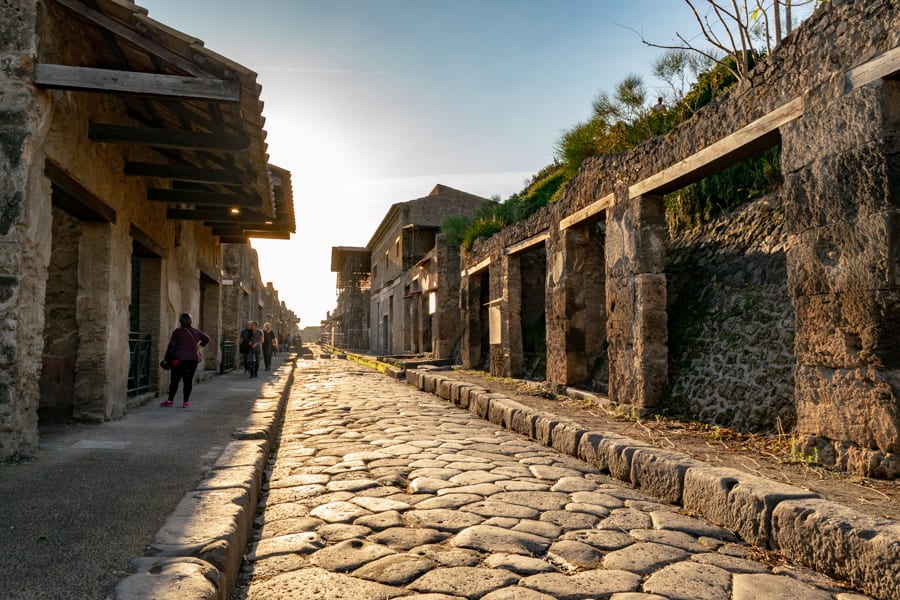 … you're curious about the plaster casts of Pompeii.
In the 19th century, Giuseppe Fiorelli found a curious way to memorialize the human victims of the 79 AD eruption: by injecting plaster into the ash where bodies had been buried and subsequently decomposed, he was able to create molds that showed people's physical positions at the time of their deaths.
The plaster casts have been famous ever since, and are a heartbreaking reminder of the human cost of the tragic eruption.
Visit Herculaneum if…
… you want to visit the better-preserved of the two cities.
Better-preserved is a bit up for debate, but Herculaneum is certainly differently preserved from Pompeii: it was buried in mud rather than ash, and details like clothing, wooden items, and even some food were preserved in roughly 50 feet of tufa rock.
In practical terms, that preservation combined with the fact that Herculaneum is smaller and denser than Pompeii means that for some visitors, it's easier to "feel" the reality of the ancient city in Herculaneum vs Pompeii.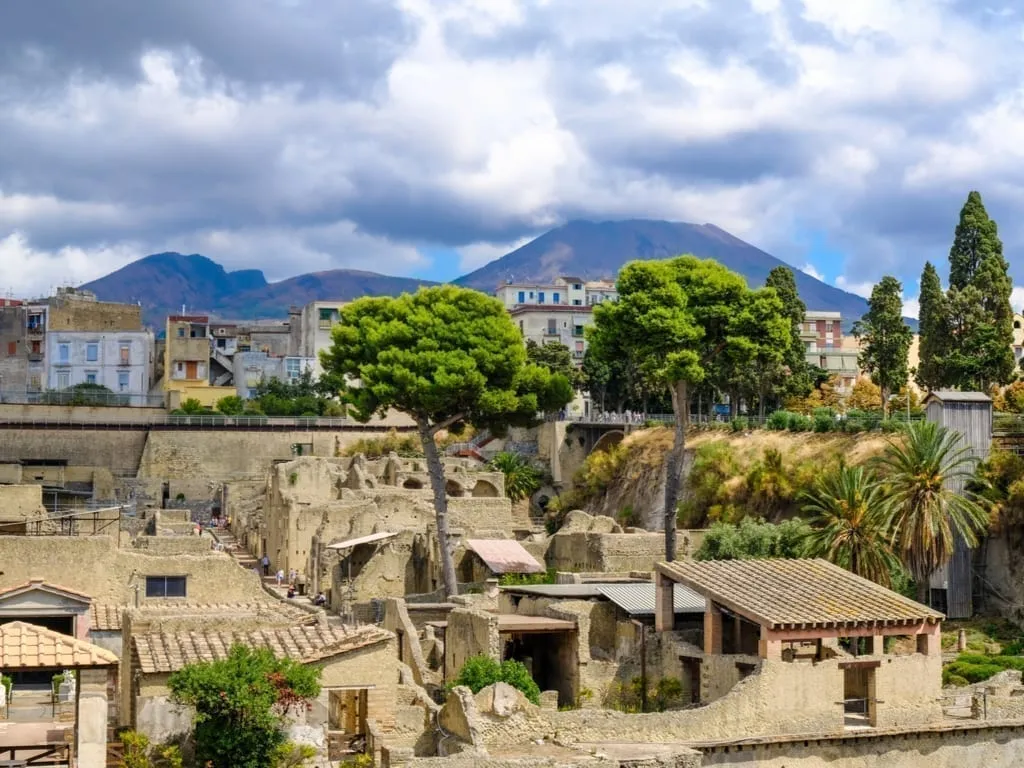 … and the wealthier of the two.
In 79 AD, Herculaneum was a wealthier city than Pompeii and was a resort town for Rome's elite rather than a commercial port city.
As a result, the Herculaneum of today is a fantastic place to see incredible (and incredibly well-preserved) frescoes and opulent homes that give a peek into the living conditions of very wealthy Romans at the time–and also to simply appreciate some incredible art.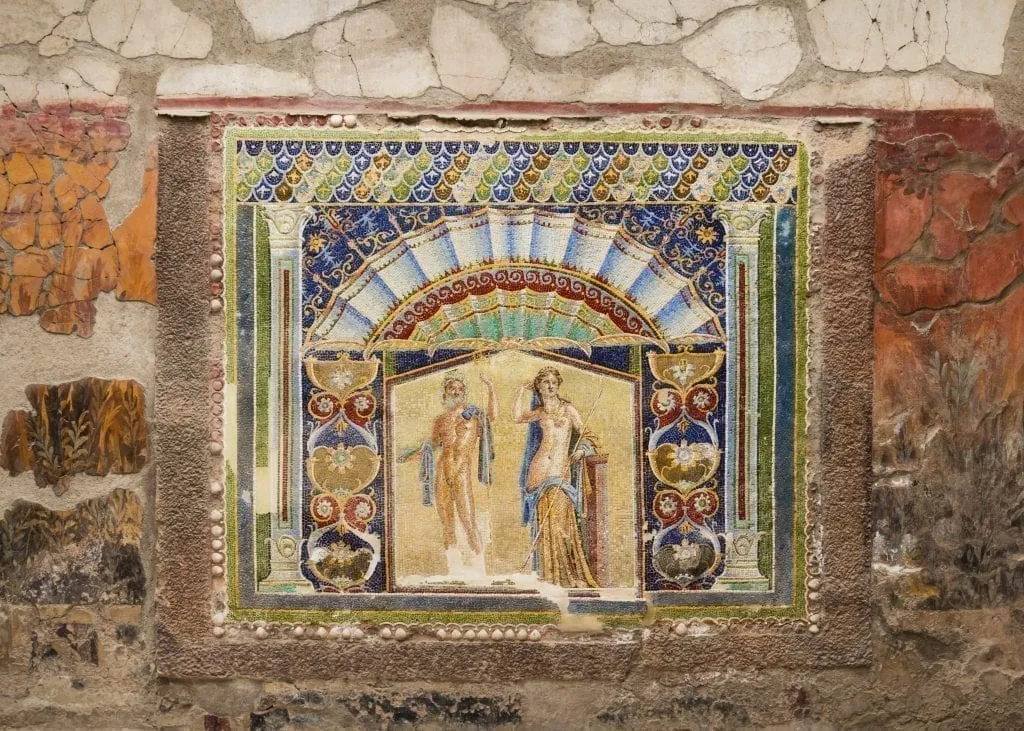 … you have limited time.
Herculaneum is a much smaller site than Pompeii, making it easier to see in a short amount of time without feeling like you're missing anything.
Even 1-2 hours is long enough to be worth the visit, though 2-3 hours is ideal.
… you're visiting on a very hot day.
Herculaneum is better for beating the heat for two reasons: first, since it's smaller, you'll generally spend less time exploring, and second, unlike Pompeii, it does get shade in some areas throughout the day.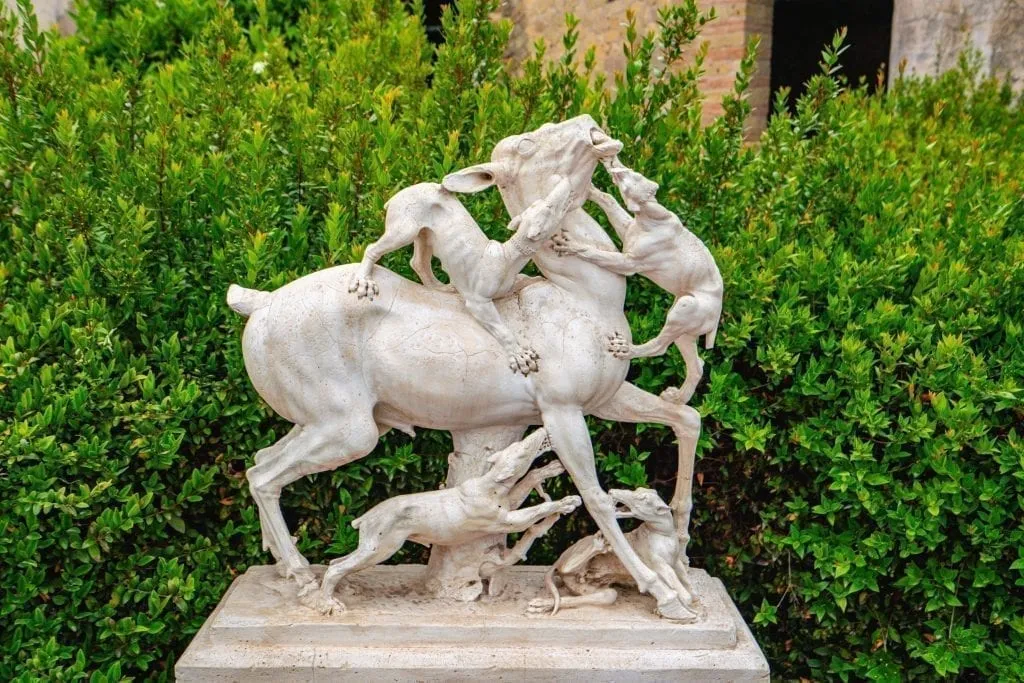 Is it worth visiting both Pompeii and Herculaneum?
For those with a strong interest in archaeology and/or Roman history, it's definitely worth visiting both Herculaneum and Pompeii during the course of your trip.
For those who are very interested in the subject, you may also want to consider adding on a visit to Villa Oplontis at Torre Annunziata (which is also part of the UNESCO World Heritage site that recognizes Pompeii and Herculaneum) and a visit to the Naples' National Archaeological Museum, which is the current home of many of the artifacts and artworks recovered from both cities.
We have visited both Pompeii and Herculaneum, though not during the same trip, and greatly enjoyed both.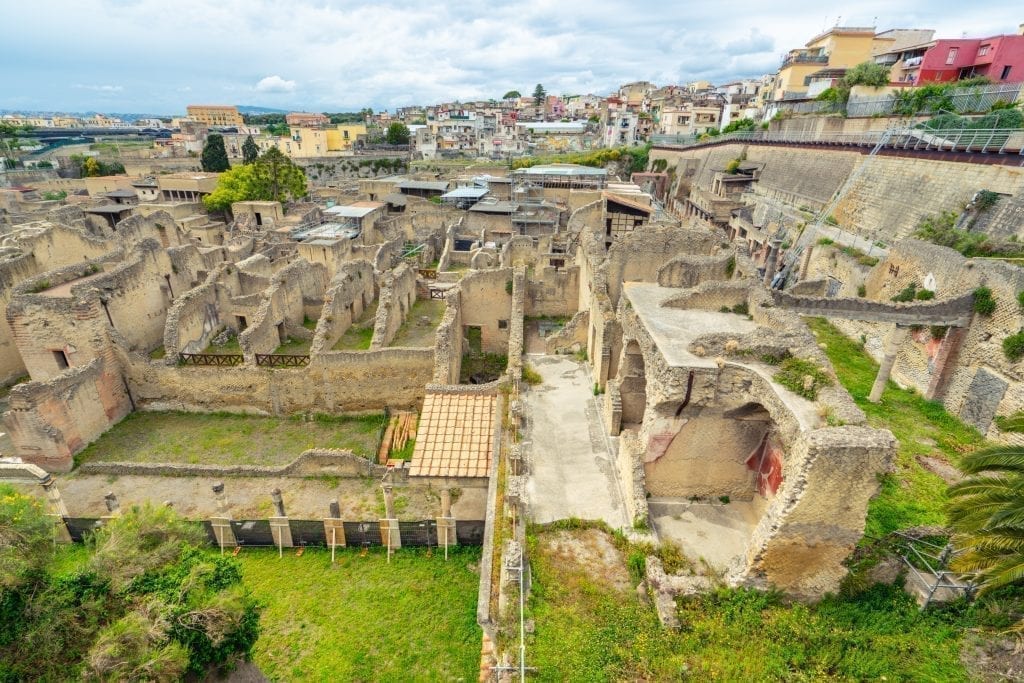 Can you visit Herculaneum and Pompeii in one day?
Yes, but it will be a long, hot day–honestly, we really only recommend it if you're either an enthusiastic archaeology buff or you have lots of time to spend in this part of Italy and therefore aren't in a rush.
Otherwise, one site is probably enough to suffice, though we definitely recommend visiting Mount Vesuvius along with either city if you can squeeze it in!
If you have your heart set on seeing both, a guided tour that ensures you see the best of both places as efficiently as possible is incredibly helpful. This popular tour leaving from Naples is a great option!
Ready to visit Pompeii or Herculaneum?
We highly recommend booking a tour to either site if you plan to take one.
If you're visiting Pompeii, you'll also want to book skip-the-line tickets in advance if you're visiting independently, as the lines can get extremely long due to the popularity of the site.
You can book skip-the-line tickets for Pompeii here, or a fantastic guided tour here!
For Herculaneum, you can book a well-reviewed guided tour here!