There's no doubt that Florence is absolutely packed with bucket-list-worthy experiences, from seeing Michelangelo's most famous statue to eating all the Tuscan food your heart can take. Deciding what to do in Florence at night, though, requires a bit of advance planning.
No matter what your travel style is, you definitely won't want to end your sightseeing as soon as the sun sets in Florence.
From people-watching in piazzas to devouring delicious Tuscan food, there's a special magic to Florence in the evening, and it remains one of our favorite times of day in the Cradle of the Renaissance.
Here are the best things to do in Florence at night!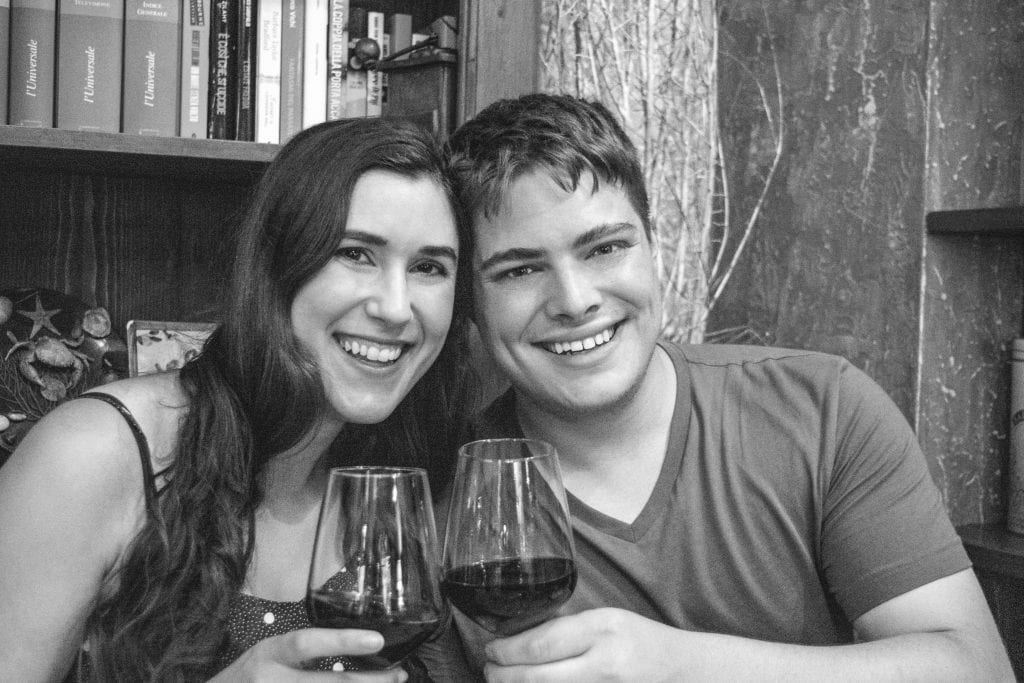 Some links in this post may be affiliate links. If you make a purchase through one of these links, we may earn a small commission at no extra cost to you. Please see our

disclosure policy

for more detail.
What to Do in Florence at Night
Watch the sunset at Piazzale Michelangelo.
Beautiful Piazzale Michelangelo is one of the most popular viewpoints in the city for good reason: the views of the Florence skyline are absolutely gorgeous!
There's a special magic in the air at sunset, and in our opinion sunset is the best time to visit Piazzale Michelangelo.
Fair warning, though: plenty of other people agree, so you'll be sharing the view with many other visitors to Florence!
We'll include a couple of less-crowded sunset options in Florence later in this post.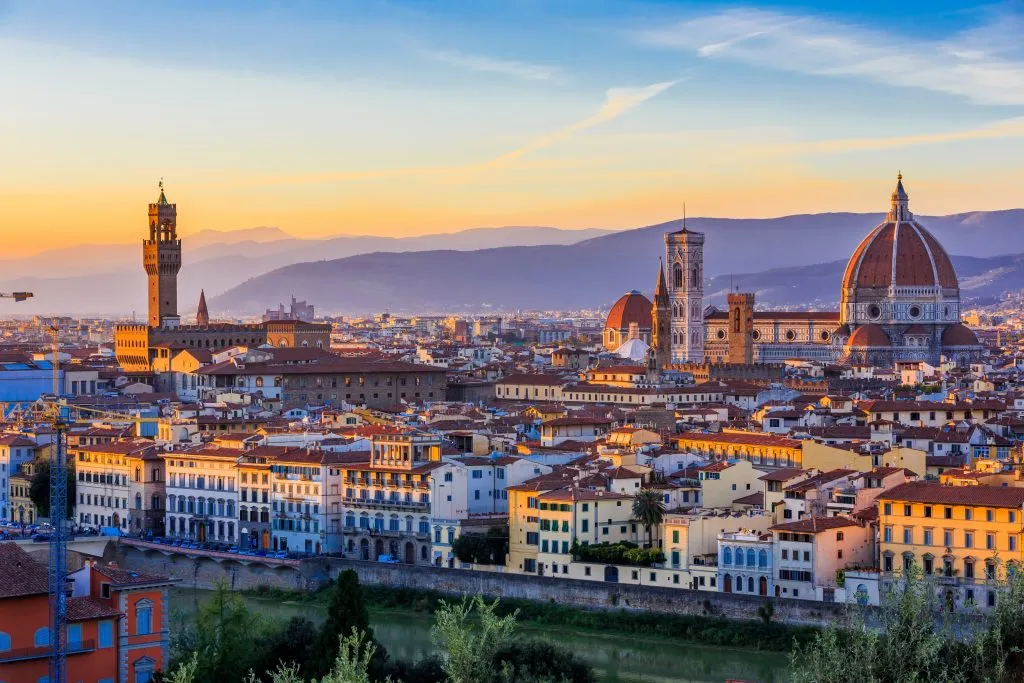 … or from the top of the Duomo.
Whether you're watching from the top of the bell tower or from the peak of the cupola itself, watching the sunset over Florence from the city's most iconic building is an unforgettable experience!
Keep in mind that in order to climb the cupola, you'll need to book tickets or a tour in advance–we have a full guide to visiting the Duomo that goes over that in detail.
The bell tower requires less planning and is where we snapped the below photo.
Either way, keep in mind that sunset happens after the attractions are closed during the summer.
When the days are shorter, though, the top of the Duomo is one of the best places to enjoy the sunset in Florence!
Stroll across the Ponte Vecchio.
Populated with sparkling jewelry shops, plenty of tourists, and often a busker or two in the evenings, Florence's most famous bridge is a must-see when visiting Florence.
In the evenings, when the crowds lessen and the lights of the city start to light up on either side of the Arno River, it's especially delightful.
While the jewelry shops close in the evening, seeing the traditional wooden doors closed up and lining the bridge is a lovely view in its own right.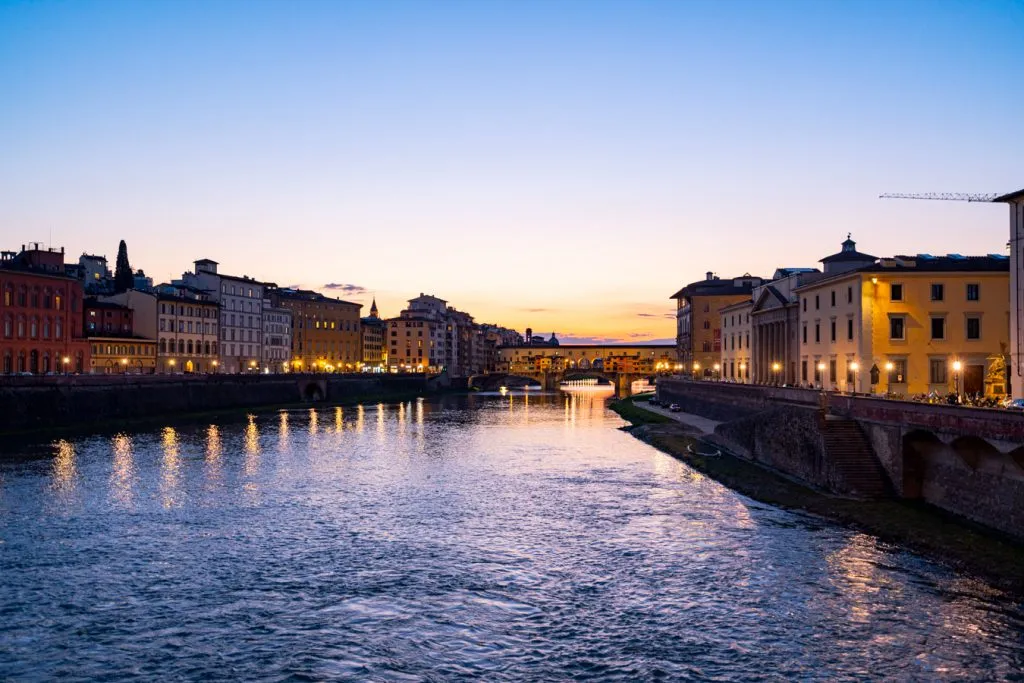 Dodge the crowds and visit David at night.
Michelangelo's most celebrated statue is housed in the Gallerie dell'Accademia, and if you'd rather not fight the crowds to see him, consider visiting at night!

With an exclusive tour like this, you can enjoy the museum at night and leave another half-day open to enjoy more of the incredible things to see in Florence.
Book your evening tour of the Gallerie dell'Accademia now!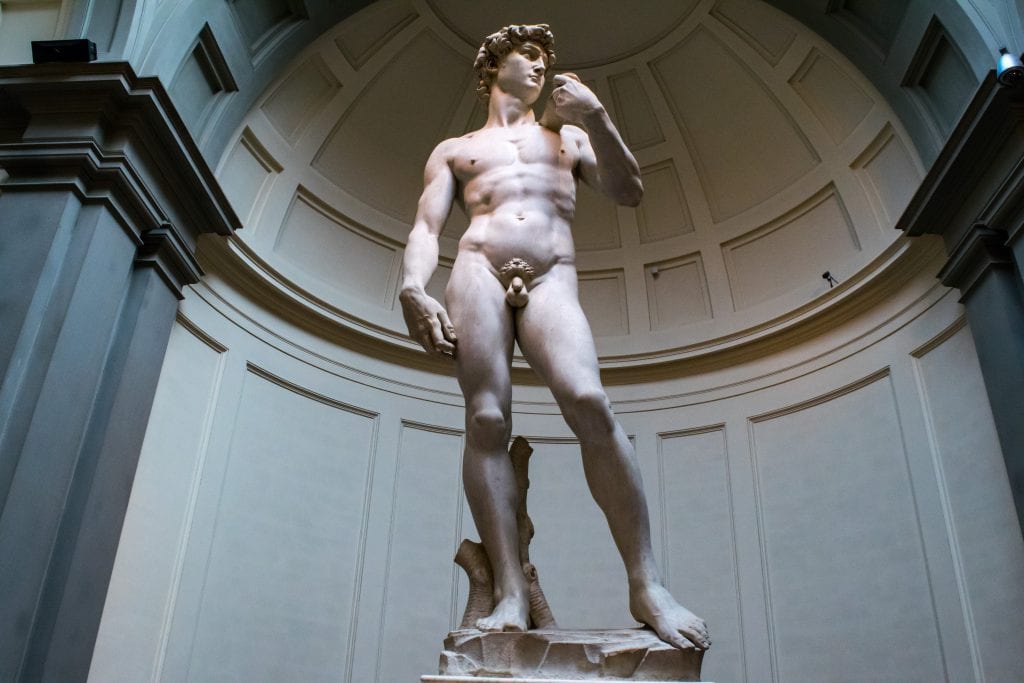 Enjoy a long, leisurely Tuscan meal.
Antipasto, primo piatto, secondo piatto, dolce, caffe, digestivo… sound like a lot of food?
It is–and I even left several courses out (like the optional contorno/side dish).
Tuscan dinners are serious business!
When deciding what to do in Florence at night, we fully recommend adding at least one full, multi-hour, gut-busting Tuscan meal to the list during your visit–it truly is an experience you'll never forget.
Writing a full list of delicious restaurants in Florence would literally be a full-time job, but a few that we've loved include Osteria dell'Enoteca (a bit more upscale), Trattoria Anita (casual and cozy), and La Stracotto (love their lasagna).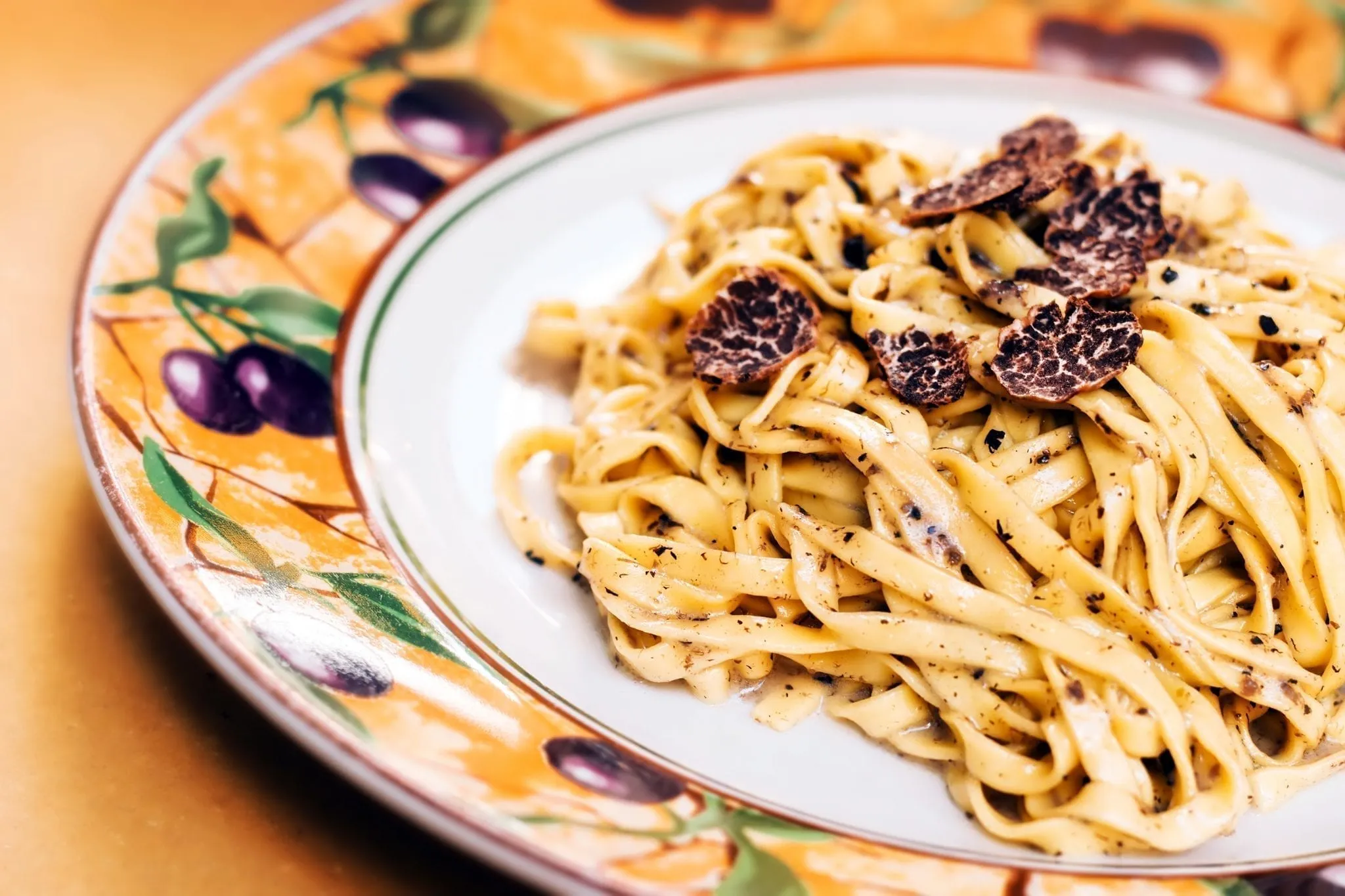 … maybe even accompanied by some opera music!
For a special evening in Florence, consider booking a dinner that is not only delicious but accompanied by an opera performance!
Book your opera-accompanied dinner in Florence today!
Explore Tuscan cuisine through a phenomenal food tour.
We absolutely love taking food tours around the world, but they are definitely time-consuming–and with limited time to enjoy Florence, you may not want to eat up precious daytime hours with a multi-hour tour.
The absolutely phenomenal Dine Around Florence tour, though, takes place at night and is one of our favorite Florence tourism experiences to date!
With unique stops in tiny enotecas and restaurants in uncrowded Florentine neighborhoods, this incredible tour is a fantastic option for foodies looking to enjoy an evening in Florence.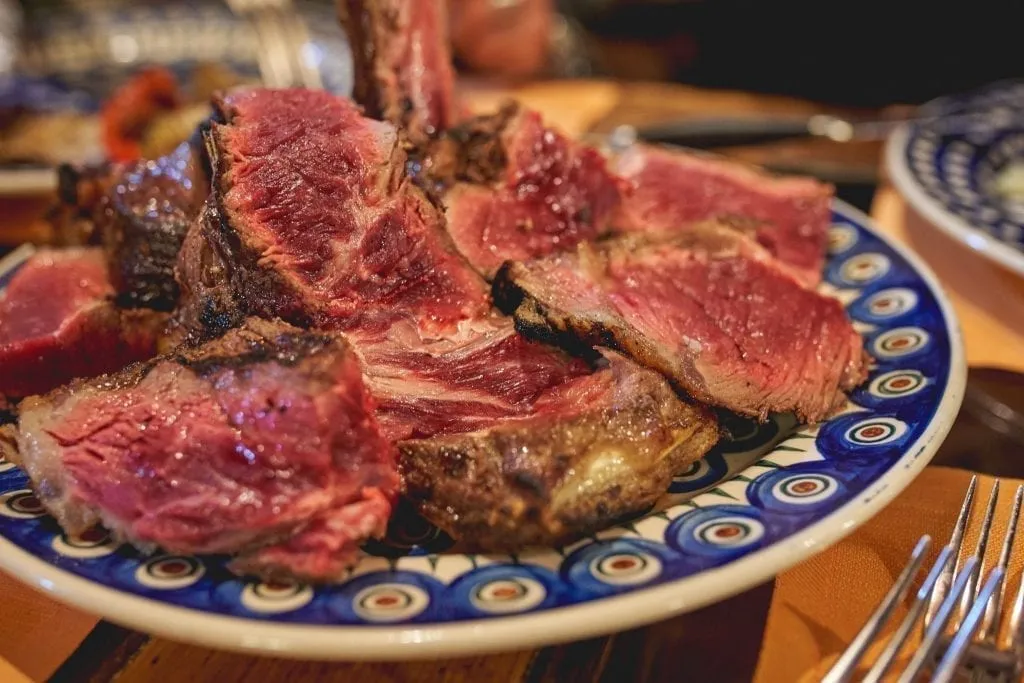 Relax at Piazza Signoria.
The Piazza Signoria, home to the Palazzo Vecchio and located right next door to the Uffizi Gallery, is one of our favorite places to simply sit and relax in Florence at night.
As evening falls in Florence, the piazza fills with people looking to check out the impressive artwork in the piazza, listen to one of the many buskers who are normally nearby, and people-watch.
The atmosphere is delightful, and makes the piazza a fantastic place to sit and enjoy a pre-or-post dinner scoop of gelato!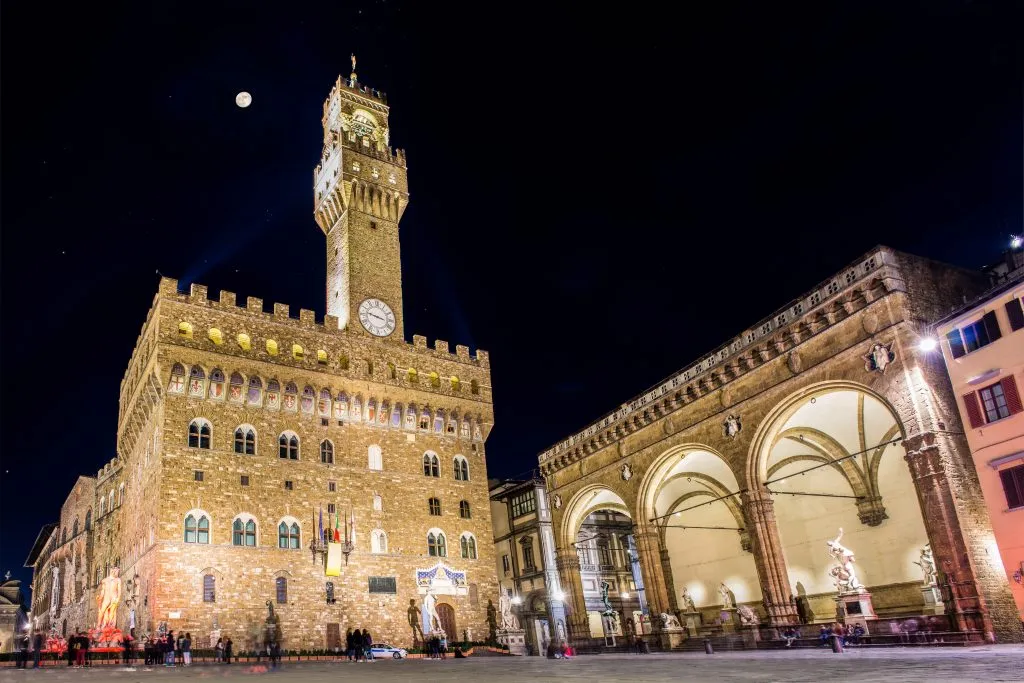 Rub the nose of the Porcellino without the crowds.
Don't leave Florence without rubbing the nose of the Porcellino to ensure your eventual return to the city!
Unfortunately, the popular statue is often extremely crowded during the day with other tourists hoping to have the same moment with the Porcellino.
By visiting during the evening in Florence, though–ideally after the Mercato Nuovo has closed for the day–you may just get to have the statue all to yourself.
Hike up to San Miniato al Monte in time for sunset.
Piazzale Michelangelo may be the most popular place to watch day melt into the night in Florence, but it's arguably not the very best.
Climb another 5 minutes or so past Piazzale Michelangelo, and you'll come to the beautiful Basilica of San Miniato al Monte, whose front garden offers absolutely stunning views of Florence.
Time your visit right and you may even get to experience the local monks taking part in Gregorian chants during vespers.
Grab end-of-day bargains at Florence's tourist markets.
If you'd like to pick up a souvenir from Florence's touristy markets (including Mercato San Lorenzo and Mercato Nuovo), swinging by just before they close in the early evening can up your odds of negotiating a good discount!
If you're planning on buying an expensive, investment piece of leather like a large bag or a jacket, you'll generally find better quality inside a boutique.
That being said, the outdoor markets can be fun places to shop, and are great for picking up smaller items like belts and wallets!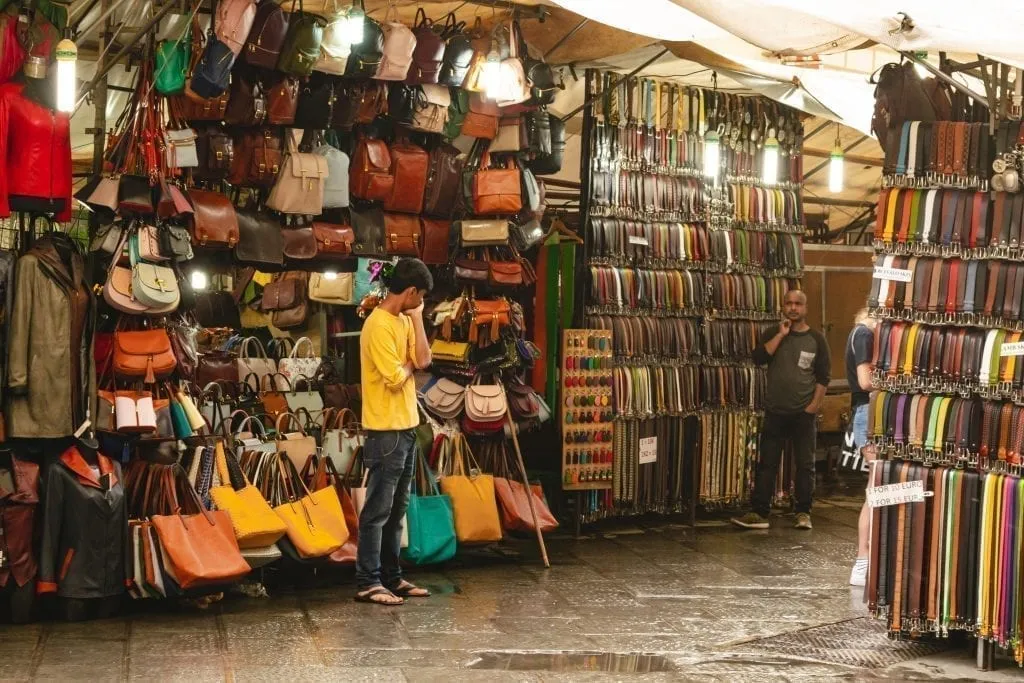 Wander the streets with a gelato in hand.
Munching on gelato and admiring gorgeous art and architecture: it's hard to imagine a more perfect combination!
Strolling the streets of Florence with a gelato in hand is definitely one of our favorite things to do in Florence at night (or anytime, honestly).
Learn about Florence's darker legends on a walking tour.
Florence's long and intense history means that every corner of the city is positively packed with stories–some of them quite juicy, and many of them never heard on more standardized tours of the city.
If you're interested in Florence's darker legends, ghost stories, and historical anecdotes, this popular legends of Florence tour should definitely be on your list when deciding what to do in Florence at night!
Book your evening tour of Florence's darker legends today!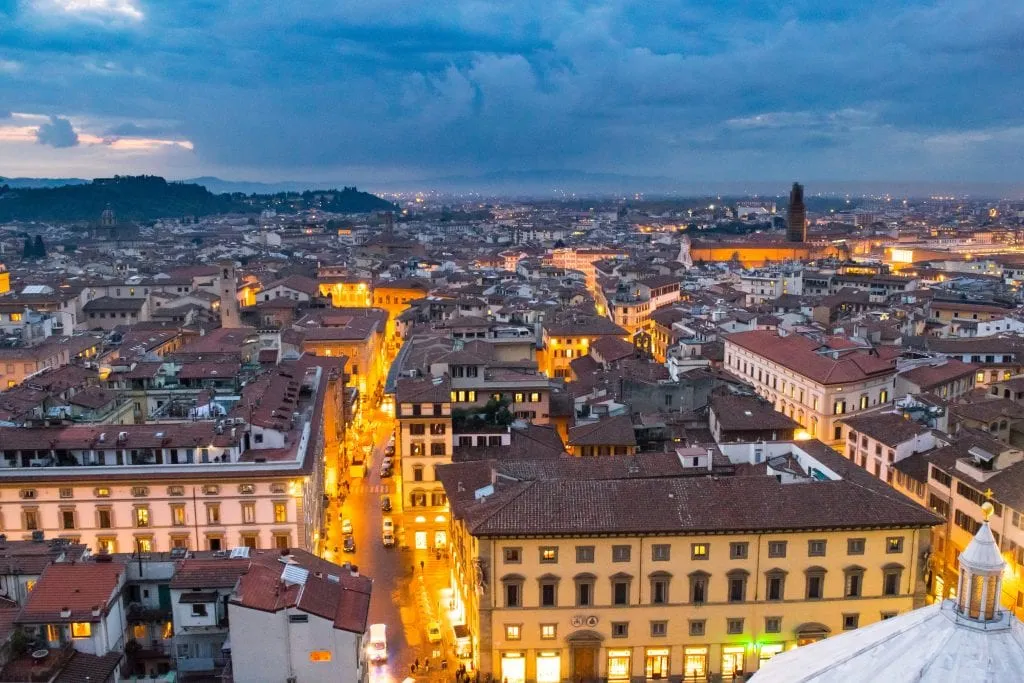 Tips for Exploring Florence at Night
Be prepared to walk back to your hotel.
Florence's small size means that this generally isn't a big deal, but be sure to keep it in mind if you're traveling alone or during imperfect weather.
Walking is the primary way to get around the city center, and that includes when exploring Florence at night.
You may have quite the walk ahead of you after a few glasses of wine if you choose, say, a dinner restaurant that's far from your hotel.
If you're out and about at night, try to swing by the Duomo.
It took 140 years of construction to build the massive cathedral that dominates the skyline of Florence.
And, if it's even possible, there just may be something even more impressive about seeing it at night than during the day.
If you're walking through Florence in the evening, we highly recommend swinging by the Piazza del Duomo to admire the beauty of the cathedral after dark.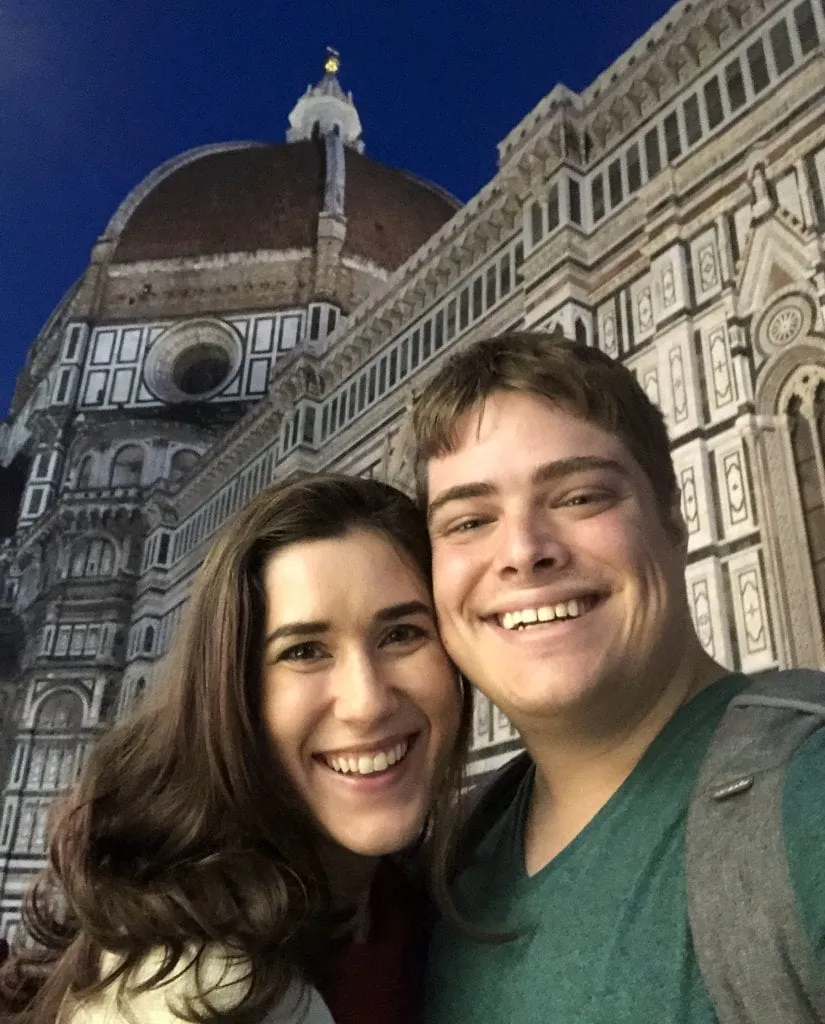 Don't shy away from making reservations.
Florence's best restaurants do fill up, and reservations are common.
Add that to late opening hours and leisurely dining times, and if you head to a popular restaurant without a plan, you're more likely to hear, "sorry, we're full, try again tomorrow" than "it's an hour wait".
If you have a particular restaurant in mind that you want to experience during a night in Florence, don't be afraid to make reservations!
Many popular spots allow you to make reservations online.
Alternatively, you can call to make a reservation (or have your hotel call for you).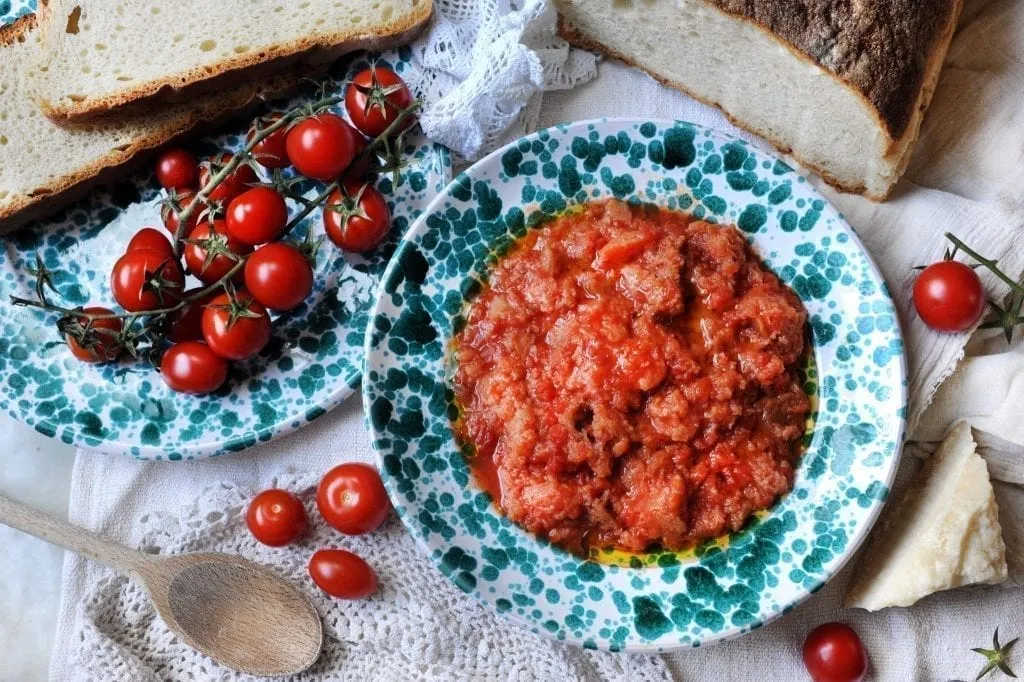 Keep in mind that many of the bars and clubs in the city center cater to students.
As a small city with an enormous student population–and perhaps more to the point, an enormous population of foreign students, as Florence is a very popular location for study abroad programs–it's a natural result that many of the bars in town cater to students.
Not all, of course, but keep an eye out if you're looking for somewhere with a bit more of an older crowd.
Don't expect to eat dinner on the early side.
Restaurants tend to open for dinner at 7:00 PM, 7:30 PM, or later, so don't plan on eating a full meal too early in the evening in Florence.
That's what aperitivio is for!