Hi, we're Jeremy & Kate!
Once upon a time, we bought two plane tickets and didn't come back.
We are full-time travel bloggers with an insatiable desire to travel the world and to help you do the same.
For the last 6 years and counting, we have been following our passions to wherever sounds funky or fun, dazzling or delicious, wild or whimsical–and we've been documenting it all here on Our Escape Clause.
The origin of Our Escape Clause is one that is common on the internet: in our years together, Jeremy and I collected a couple of degrees, logged too many hours in office jobs, bought a house, sold a house, and then decided to sell it all and become full-time globetrotters.
The globetrotting was only supposed to last for 6 months, but one thing turned into another, and we never stopped.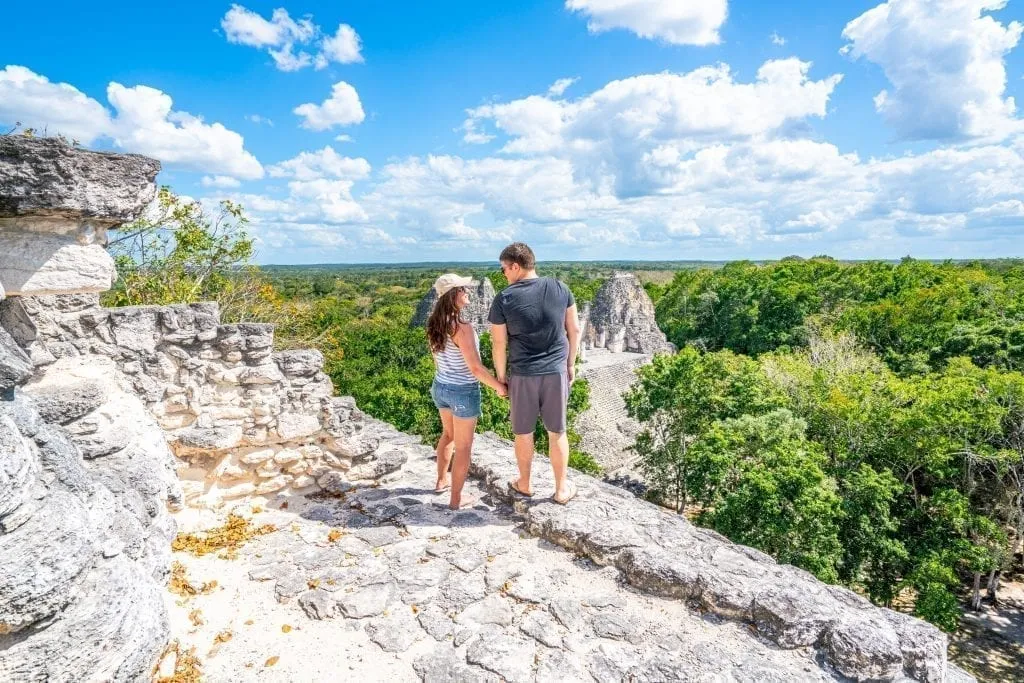 Fast forward to 2022, and we are continuing to live a life of travel that was once beyond our wildest dreams–now, often with our adorable dog, Ranger, in tow.
While we traded living out of backpacks for an apartment lease after 4 years of long-term travel, we consider our movements merely slowed down, not finished.
Today, we (try to) balance our time spent traveling with time spent enjoying life in Lisbon, Portugal!
(If you're curious about our life abroad, want to follow our travels in real-time, or are just looking for lots of Ranger photos, Instagram Stories is the best place to find us!).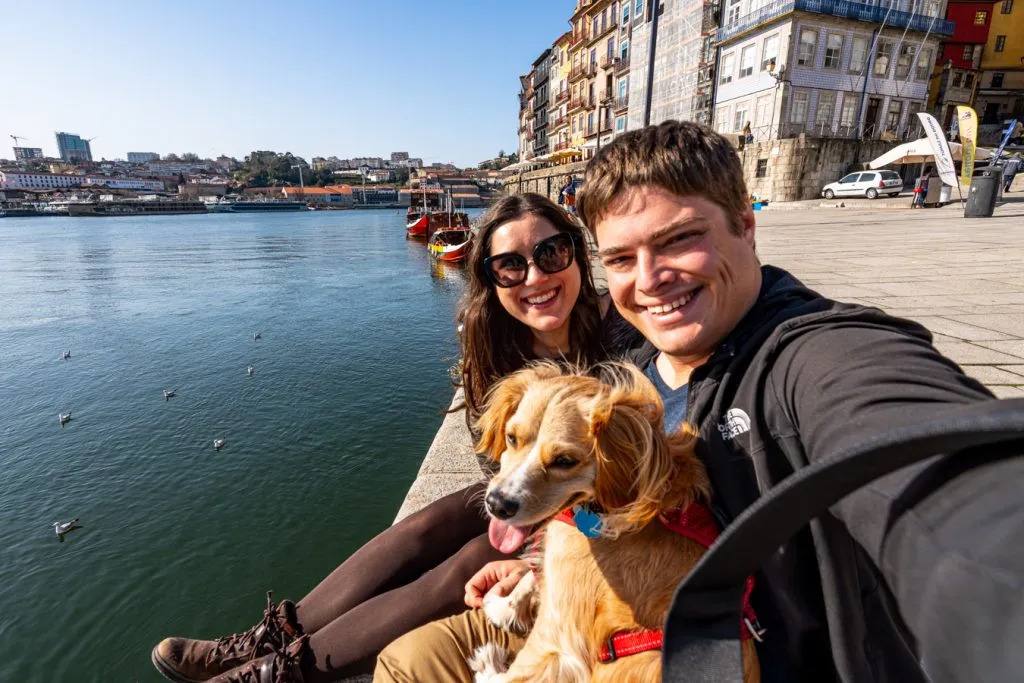 Some of our most memorable experiences from traveling the world include camping on a volcano in Guatemala, exploring the food in Rome (over the course of many trips), marveling at Europe's Christmas markets, riding camels in the Sahara, camping in the desert in Jordan, taking a hot air balloon ride in Turkey, and cenote-hopping in Mexico.
Though they tend to be quieter months, without a doubt some of our most treasured memories from our years of travel include our time spent "living" for a month or more in various cities around the globe, including in Rome, Florence, Istanbul, Boston, Cape Town, and Bologna.
We've also developed quite a love for road trips over the years, and from sampling the villages of southern Spain and Tuscany to marveling at wildlife on safari in South Africa to falling in love with Utah's national parks, we count our many road trips among our fondest travel memories.
About Our Escape Clause
While we occasionally share travel stories or personal reflections on this website, Our Escape Clause is and always will be much more about your travels than ours!
We are dedicated to using this space to share detailed, actionable advice for planning trips around the world, whether that is sharing exactly how to make the most of a week in Italy or where to find the best road trips in the USA.
Our Escape Clause tends to focus primarily on travel in the USA and Europe, with a special focus on Italy, but our love of worldwide travel draws us to create content from across the globe, and you'll find travel tips for places as diverse as Jordan, Colombia, and Mozambique here.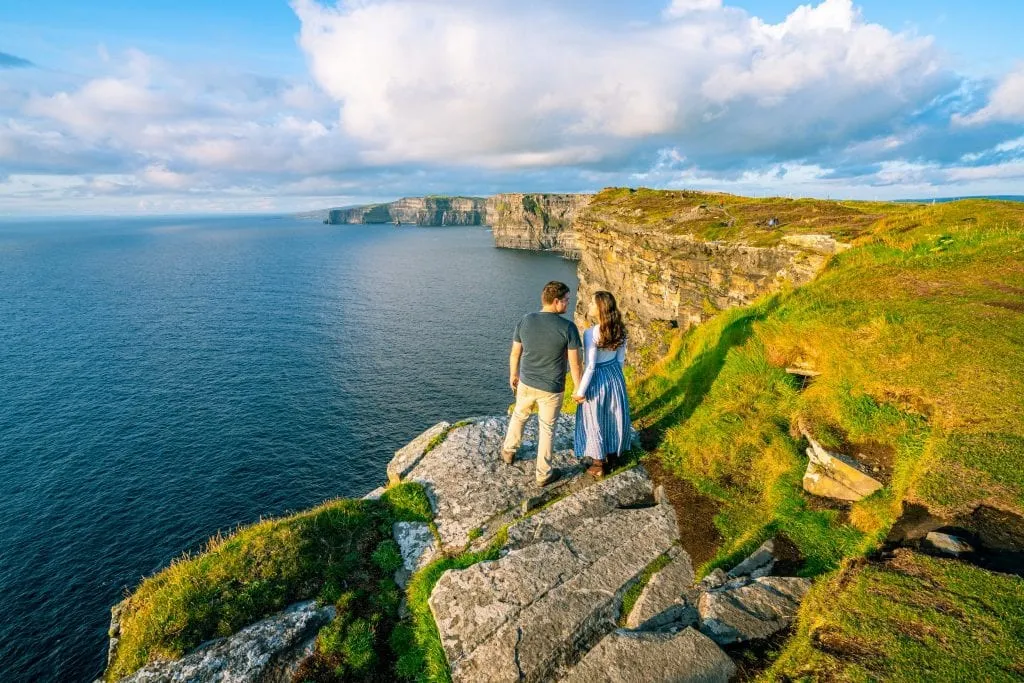 Stick around long enough, though, and you'll no doubt notice that there are some places that we have a particular affinity for visiting repeatedly, including but certainly not limited to Italy, France, Croatia, Spain, Portugal, the US South (Savannah ranks among our favorite cities in the world), Ireland, and Mexico.
I also have a love for crafting detailed travel itineraries, so you'll find suggested routes for everywhere from Rome to Paris to New York to Mexico City to Istanbul here.
If you're looking for information on a specific destination, we recommend using our destinations page or the search bar in the top right of the screen to look for content–with 400+ posts on 50+ countries, we have an enormous amount of information to share!
If you'd like to get in touch with us, leave a comment on the post you're reading, reach out via Instagram DM, or shoot us an email at hello [@] ourescapeclause.com.
We may take several days to respond if we're on the road, but we make an effort to answer every email from a reader.
Thank you so much for being here–we are thrilled to have you around!
Kate & Jeremy Storm