Recently, I've taken to adapting the old Japanese proverb "fall down seven times, stand up eight" to our own wanderlust-fueled ways–with Jeremy and me, it's all about "cross off seven destinations, add eight".
Our "to visit" list is longer now than it ever has been, and at the rate we're going, will probably never shrink.
Part of the culprit? One visit often isn't enough for a given destination–we frequently leave a dream spot already plotting how to get back!
Just like last year, we're using the upcoming end of 2017 to round up some of our favorite new destinations of the year–specifically, the ones we're already dying to go back to!
Read Next:
Here are the new destinations that knocked us out of the water in 2017!
Some links in this post may be affiliate links. If you make a purchase through one of these links, we may earn a small commission at no extra cost to you. Please see our

disclosure policy

for more detail.
Isla Holbox, Mexico
Clear, shallow water that stretches as far as the eye can see, inexpensive and delicious food, dirt roads that are begging to be explored via bike, no skyscrapers, barely any cars, more hammocks than you can count: Isla Holbox is a delightfully relaxing place.
We loved our week there, but we definitely need another one! Not only did we not get a chance to try out kitesurfing in between all of our shameless relaxing, we didn't visit during the correct time of year to swim with whale sharks or to photograph the flamingos that spend part of their year near the island!
As much as we enjoy the Riviera Maya, Isla Holbox provides a much different kind of Mexican beach experience–one that we definitely want to have again.
Read Next: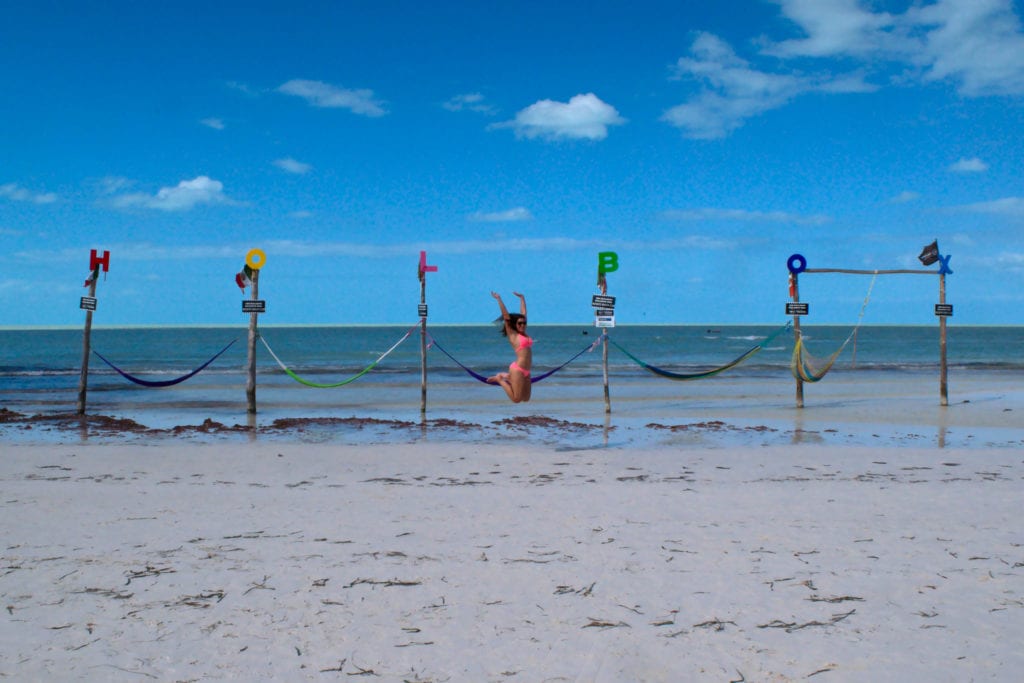 Guatemala
Oh, Guatemala, how we miss you… and especially your desayunos tipicos.
We spent about a month exploring Guatemala and had some of our most memorable moments of the year here–including climbing Volcano Acatenango, which was an amazing experience that we definitely are not in a hurry to do again, unlike most of the things on this list.
Even in all of our time there, though, we left too much undone in Guatemala: we still want to see the town of Livingston, to explore the Rio Dulce area in eastern Guatemala, to take more Spanish classes (probably in Antigua, though we went to Lake Atitlan for them in 2017), and to spend more time on Lake Atitlan and explore even more of the villages there.
Our biggest oversight? We didn't go see the ruins of Tikal, which are probably Guatemala's most popular and famous tourist destination!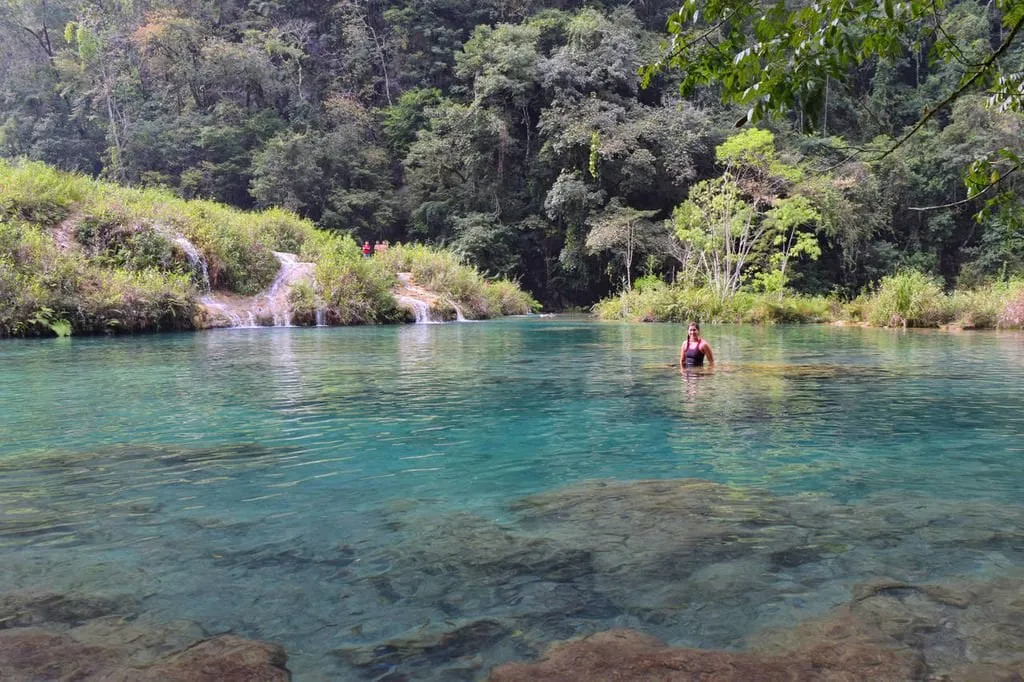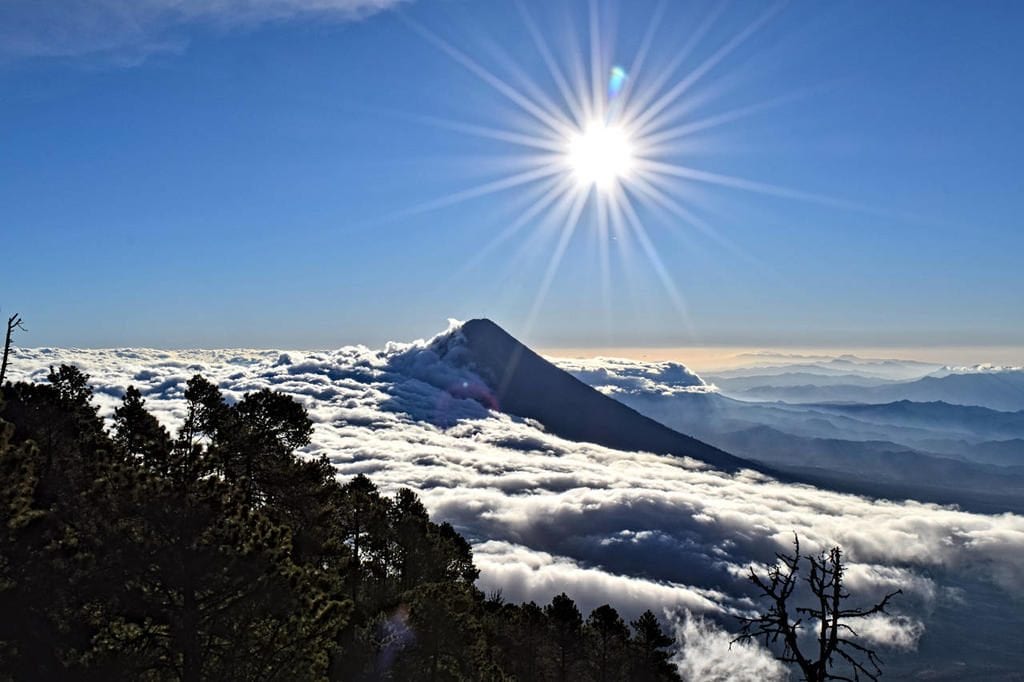 Nicaragua
We loved every minute of our time in Nicaragua: visiting the glaringly white cathedral rooftop in Leon, peering into the lava-filled crater of the Masaya Volcano near Granada, watching the sunset on Ometepe, galloping horses along the beach near San Juan del Sur, lounging around the beach town of San Juan del Sur in general… Nicaragua competes with Guatemala for being our favorite country in Central America and even comes out a tiny bit ahead.
Like Guatemala, though, we still have dozens of things to do in Nicaragua left on our list, including hiking a couple of their volcanoes, doing a visit to the island of Ometepe "right" (we stayed in an area that was way too isolated, and ended up missing a lot of the island's best sights), seeing Little Corn Island, and visiting Laguna de Apoyo are all on the list for next time.
Time and money constraints kept us from doing some of these things during our spring visit, but lack of energy also played a role. We were several months into our Central America trip when we reached Nicaragua, and were feeling a little burned out–we spent most of our time in Granada simply enjoying the nice Airbnb with a private plunge pool that we rented.
We don't regret that for a second, but we do want to see even more of Nicaragua on our next visit!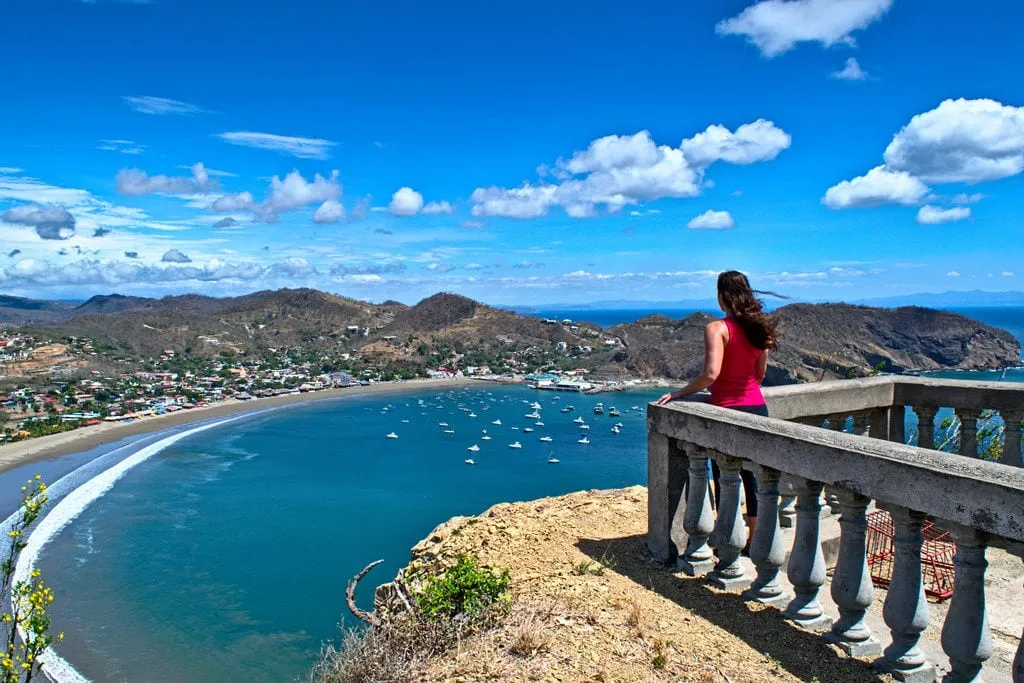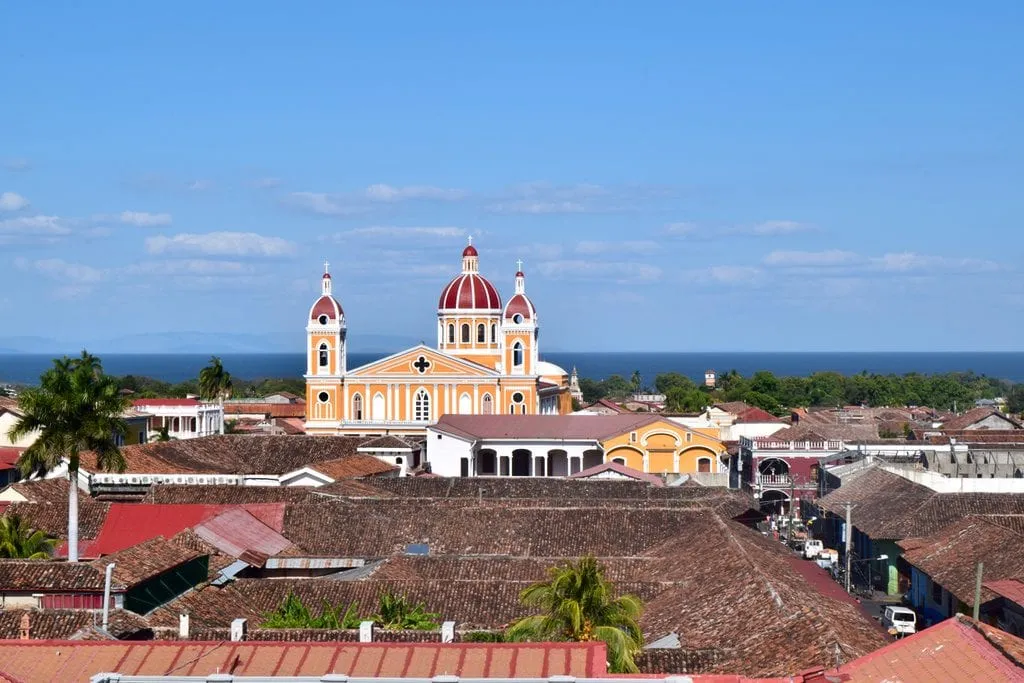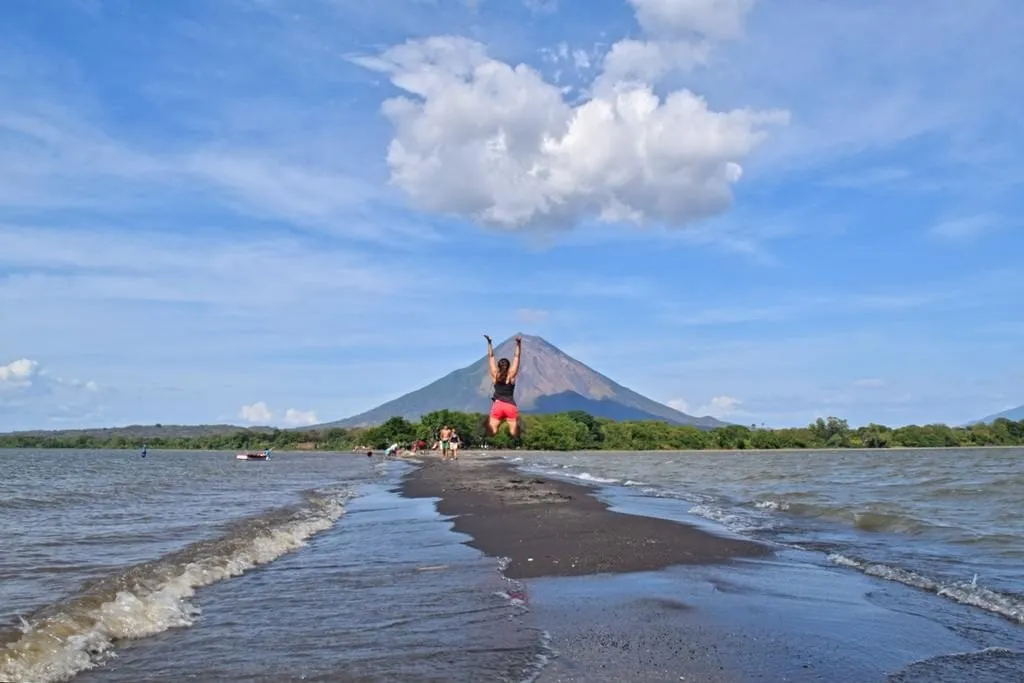 New England, USA
This summer, we fell in love with New England.
With the exception of a couple of trips to Maine that I took as a child, neither Jeremy or I had ever set foot in this charming region of our home country before May, when we moved to Boston for three months.
Initially, we weren't crazy about the idea of spending three months in Boston, but a job opportunity Jeremy was excited about required it. It all worked out for the best, though… because New England is amazing.
Boston itself was an absolute dream–walkable, historic, home to gorgeous architecture, delicious food, and all kinds of exciting things to do (just don't look at the prices). We settled into a sublet in the neighborhood/suburb of Brookline Village, just a 20-minute ride on the Green Line from Boston Common, and when August came around… we were ready to go, but we weren't quite ready to leave.
As much as we swooned over Boston, we made time for more of New England as well: Acadia National Park in Maine made for an incredible weekend trip, and infamous Salem, Massachusetts was an excellent day trip.
We definitely want to spend more time in New England, in both the summer and the fall. In particular, a fall foliage trip, a trip to the Cape and a trip to Martha's Vineyard all call our names–along with a very persistent yearning to see Boston again and again.
Read Next:

39 Incredible Things to Do in Boston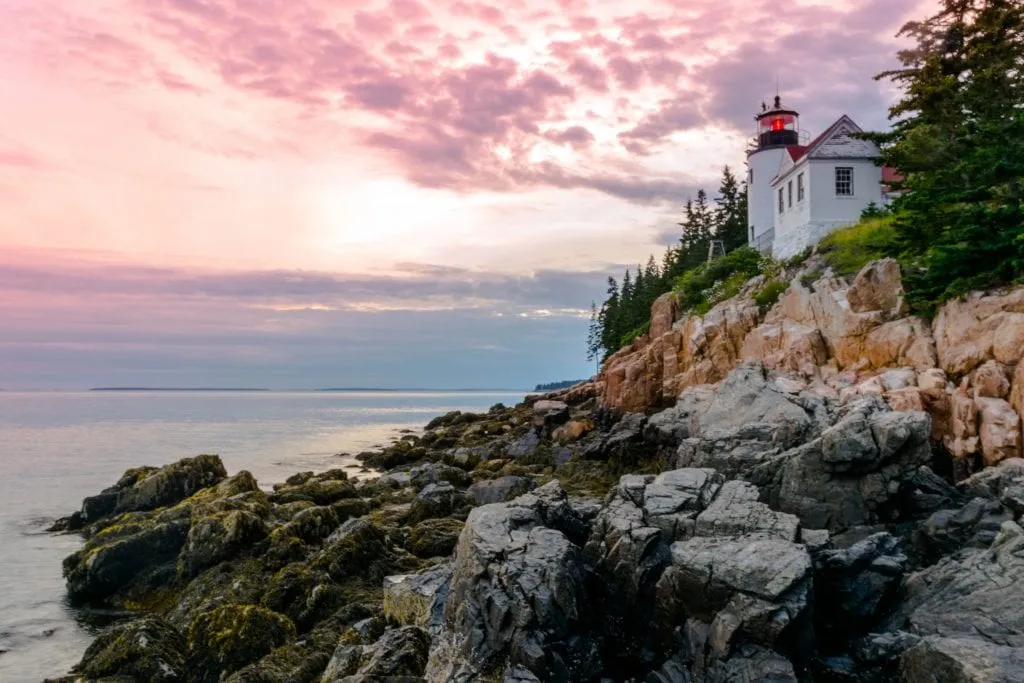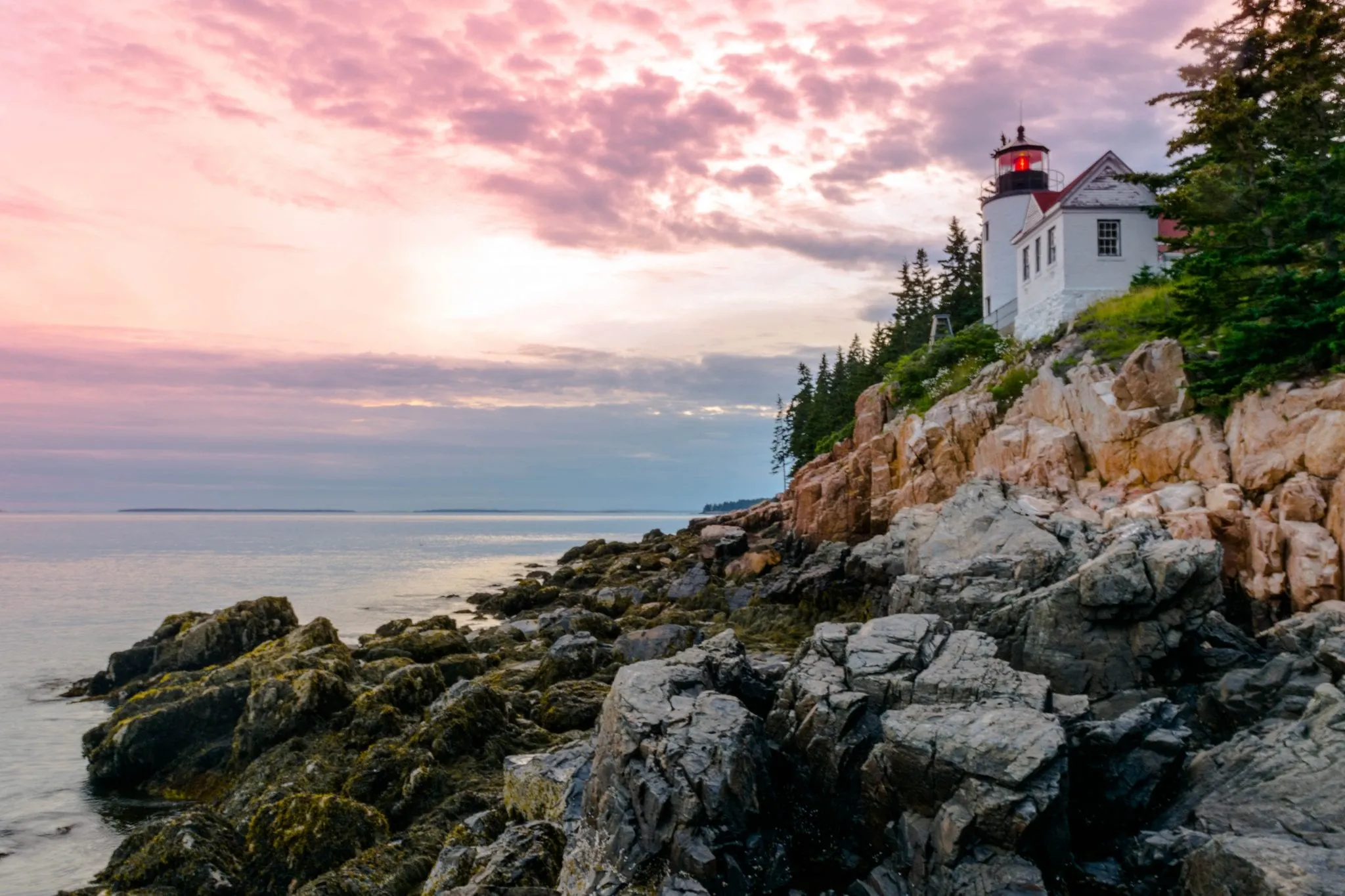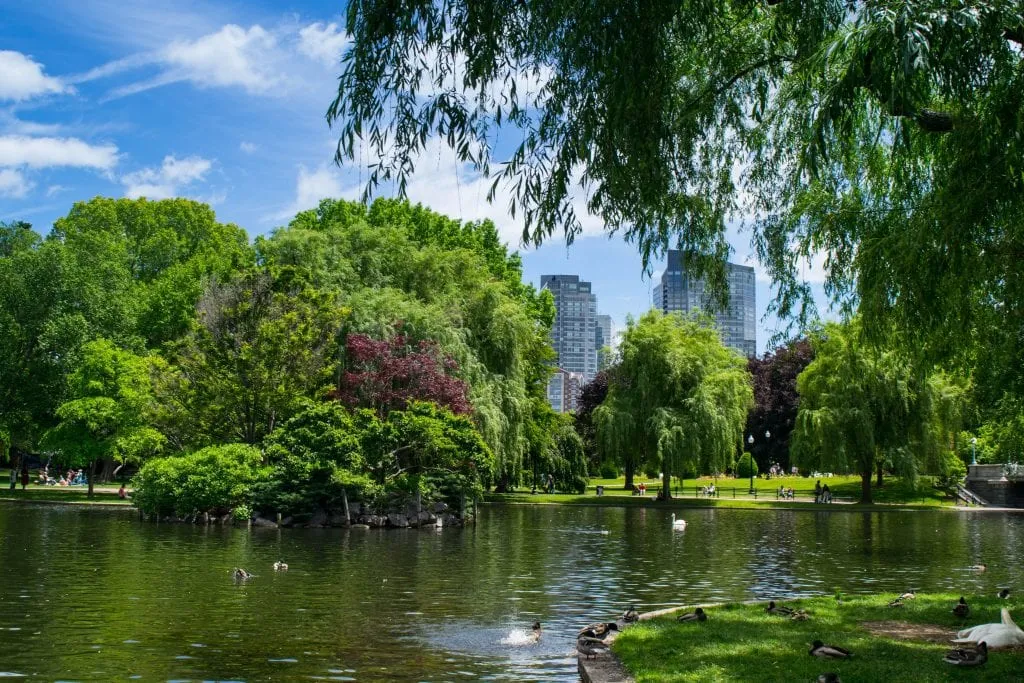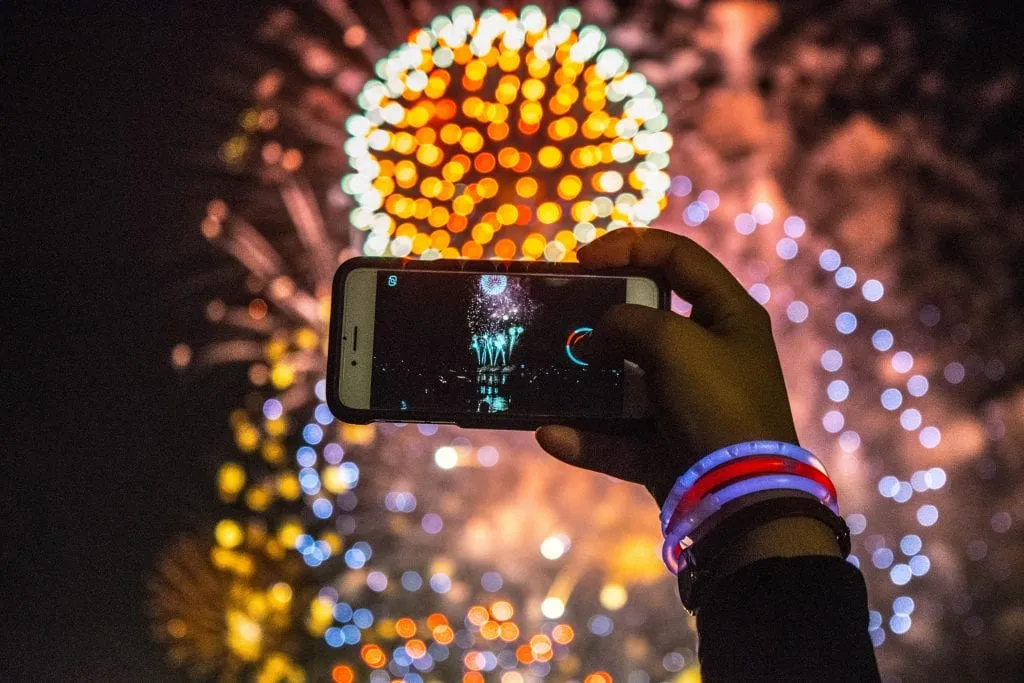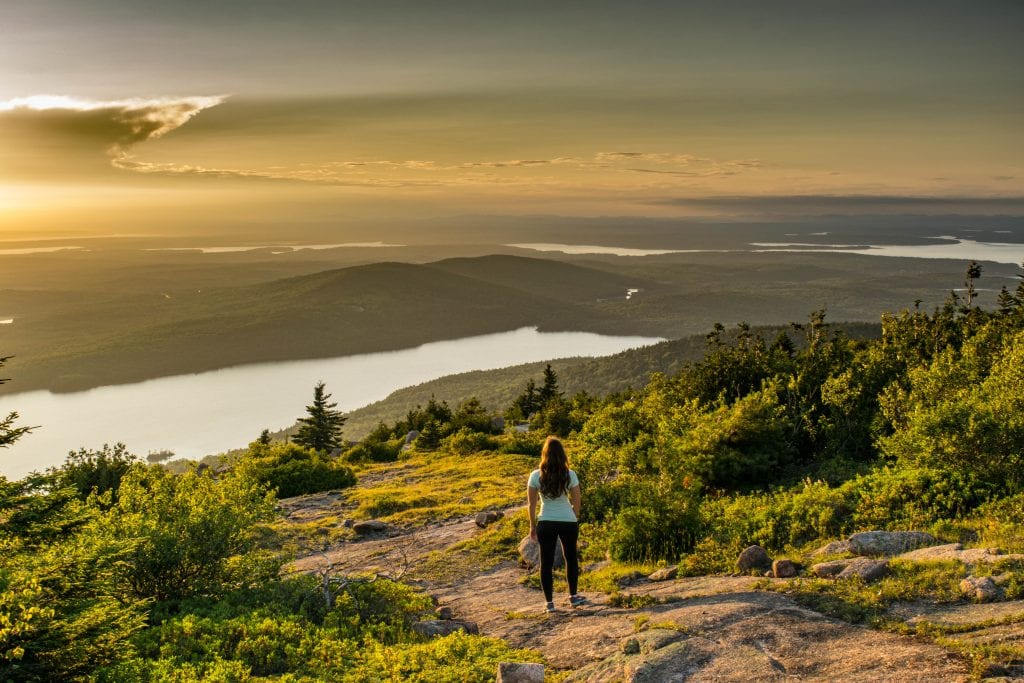 New York, New York
It's hard to believe that we visited places like Laos and Honduras before visiting the most iconic city in our home country, but somehow we managed!

We visited NYC a whopping four times this year, splitting our attention between the loved ones we have in the city and touring one of the most vibrant cities in the world.
In our four visits, we managed to: visit Top of the Rock, see a great comedy show, go to our first Broadway show, visit the Met, admire the fossils at the Natural History Museum, wander through Central Park, hit up MOMA, walk down Wall Street, try out tons of delicious restaurants, walk across the Brooklyn Bridge… and on, and on.
Suffice it to say, we fit a lot in… but there's no such thing as being "done" with New York. As many times as we go back, we'll find more to do… and we definitely intend to keep going back.
Read Next: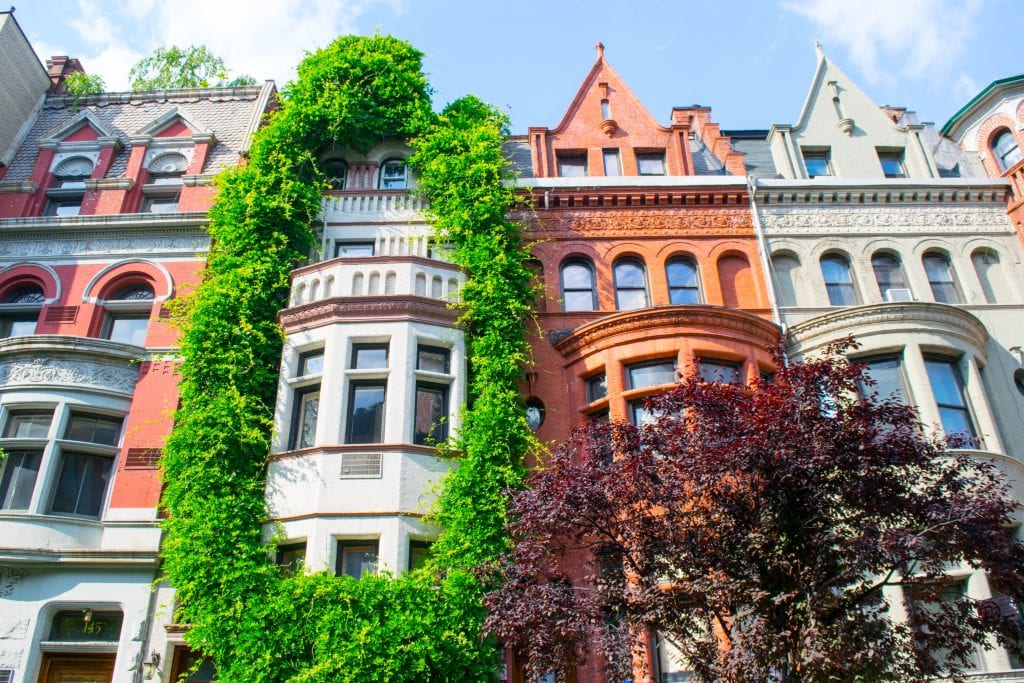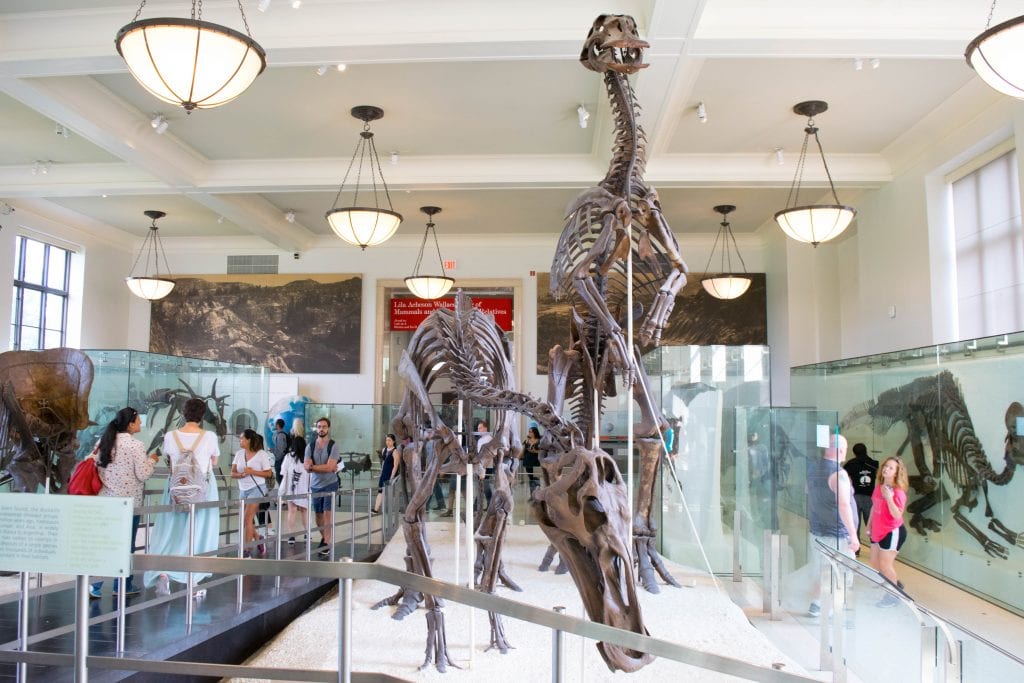 Romania
Romania was our most spontaneous addition to our fall travels: we hadn't planned on making the trip, but when we were invited to #experiencebucharest as part of a three-day press trip, we decided to pack our bags and throw one random Romanian weekend into our otherwise full month spent in Tuscany.
The trip was short, but it definitely made Romania catch our eye: the food, architecture, and compelling history were fascinating (as was meeting several online blogger friends IRL for the first time!).
At the end of our time in Bucharest, we left with a pang in our hearts, knowing that we had left things undone both in the capital city and the country as a whole–in particular, a road trip across Transylvania is definitely on our someday list.
Read Next:
Bologna, Italy
We got just the tiniest taste of Bologna during this trip to Italy: we flew in and out of Bologna for our Romania trip, and on our way "home" to Florence we spent a few hours checking out Bologna before hopping on a train.
Unsurprisingly, given how tired we were after three days of running ourselves ragged in Bucharest, we were utterly exhausted. We didn't bother hitting any tourist attractions in our state, so we settled for some of our favorite activities in Italy: wandering the streets, photographing things, and eating.
What we saw of Bologna was beautiful, and the lunch we had there was delicious–Bologna's status as Italy's foodie city had definitely piqued our interest before arriving, and spending half a day there didn't change our minds.
Our next trip to Bologna will definitely include actually sleeping there… and probably a food tour or two.
Oh, and a day trip to the micronation of San Marino, of course!
Italy is stuffed to the brim with romantic getaways and hidden delights–on a broader level, I think it's safe to say we'll continue returning to Italy for decades to come.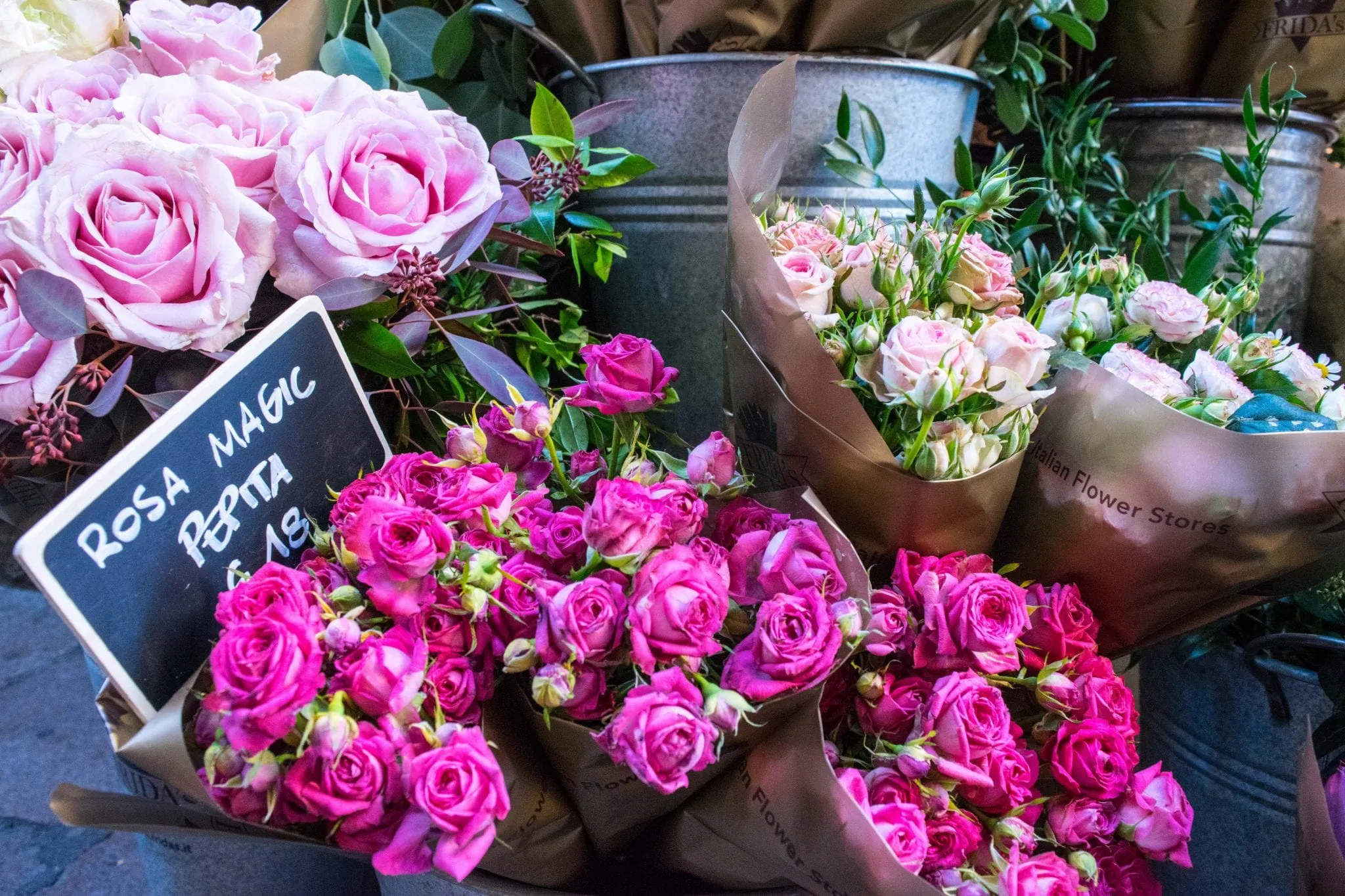 Venice, Italy
Here's the basic theme of our first visit to Venice this November: it blew us away, and we did not expect that… at all.
Truthfully, we were driven to Venice more out of curiosity than anything else. In the battle for Venice's narrative, we definitely expected to align more with the it's expensive/crowded/smelly/overrated crowd than the it's magical/perfect/romantic/amazing crowd.
And yet.
Within hours of arriving in Venice, we started using words to describe it to each other that sounded a lot like magical. And perfect. And romantic. And amazing.
We ended up spending basically the entirety of our visit swooning over the beauty of the city, and photographing it from every angle we could think of. In fact, I think we took more video footage during our three days in Venice than we did during our entire month in Florence!
On our next visit, we will cross our fingers for better weather–of all the things we skipped in Venice, a visit to Burano is the one we most want to make time for on our next trip, but that's a destination that really requires sunshine to be at its best (unlike Venice itself, which seemed perfectly suited for cloudy weather).
Read Next: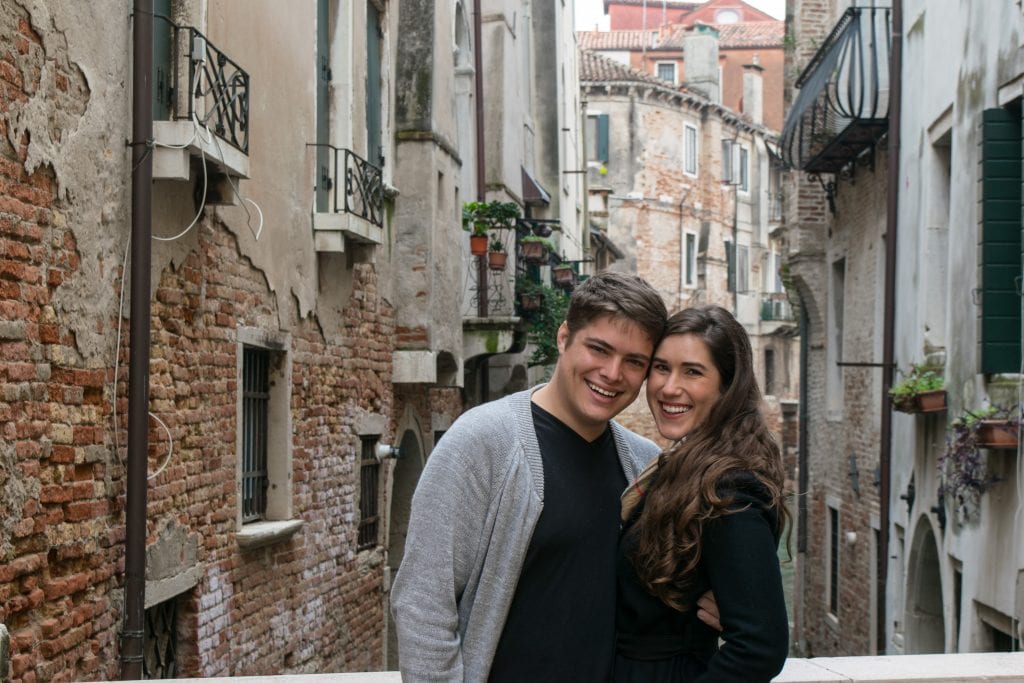 Last year, when I first sat down to make a list like this, I thought it would be hard to narrow it down… but really, both years have been quite easy.
The destinations we want to come back to are naturally at the forefront of our minds throughout the year: these are the places we find ourselves discussing, the places we end up going back over our photos of more frequently, the places we felt an ache for as soon as we left.
Since this post only covers new destinations, a couple of tried-and-true favorites aren't on here–Tuscany and Budapest, though, are still among our ultimate favorite destinations in the world.
I don't know how many of these destinations we'll make it back to in 2018, but I have no doubt that we'll find a way back to most of them eventually.
Case in point: Budapest was on our informal, pre-blogging "we have to go back" list from 2015, and though we didn't make it back last year, we did this year. And, while we visited exactly zero of our 2016 destinations this year, we already have tentative plans set in place to visit one of those destinations in 2018!