On New Year's Eve in 2013, I was lying across the bed of a Paris hotel room, fighting a losing battle with jet lag after the first transatlantic flight of my life.
As it would happen, that was the same time that a blogger went randomly, stupendously viral with a post entitled "23 Things to Do Instead of Get Engaged by 23".
The article was aimed at convincing people not to settle down young, because it will cause them to miss out on adventures–particularly travel adventures. I will never forget it, mostly because of when and where I was in my life at the time that post made its way across my Facebook newsfeed.
Not only was I in Paris for New Year's, but Jeremy and I were newlyweds–it had been 6 months since we said our vows.
I was 23 years old at the time.
Some links in this post may be affiliate links. If you make a purchase through one of these links, we may earn a small commission at no extra cost to you. Please see our

disclosure policy

for more detail.
The fact that Jeremy and I walked down the aisle at only 21 and 22 years old is not something that I discuss frequently on this blog, or have ever really opened up about publicly.
There's a simple reason for that: when writing about their decision to get married young, people are inherently inviting one of two criticisms.
If they've been married less than twenty years, it's "Well, you may be happy now, but you're so young/you don't have kids/the kids are young… just wait until insert next step here happens!". If they've been married more than twenty years, it's "Well, that may have worked for you, but times were different then."
Clearly, Jeremy and I fall into the first category, and will for many years to come.
There's simply no way to avoid criticism when talking about a life choice as deeply personal and profoundly consequential as marriage. If I waited, and published this piece in three, six, eight years–it wouldn't matter. The criticism, silent or spoken, would still be there.
While this blog is not about our marriage, our love story and our life together color every behind the scenes moment, every travel narrative, and every experience. Getting married when we did was one of the best decisions that we have made in life. I may not be talking about it, but it's always there, and I feel compelled to mention our marriage now for two reasons.
First, people on the road are ridiculously curious about it–after political topics, it's our most frequent group of questions ("You're married?! How long have you been married? You're too young to be married! Do you have children? Why not? Are you on your honeymoon?" … to name a few). It seems silly to refuse to acknowledge something that ignites so much curiosity.
Second, I have been irritated by one too many people recently insinuating that a wedding band is a barrier to travel.
I am as confused by this notion now as I was a few years ago, chuckling to myself about the irony of being told that getting engaged would keep me from living my dreams… while for Jeremy and I, after getting married was when we started to really live our travel dreams for the first time.
Debt is a barrier to travel. Necessary jobs are barriers to travel. Fear is a barrier to travel. Children can be barriers to travel (though there are plenty of nomadic families out there). Illness is a barrier to travel.
Marriage? Marriage is not a barrier to travel.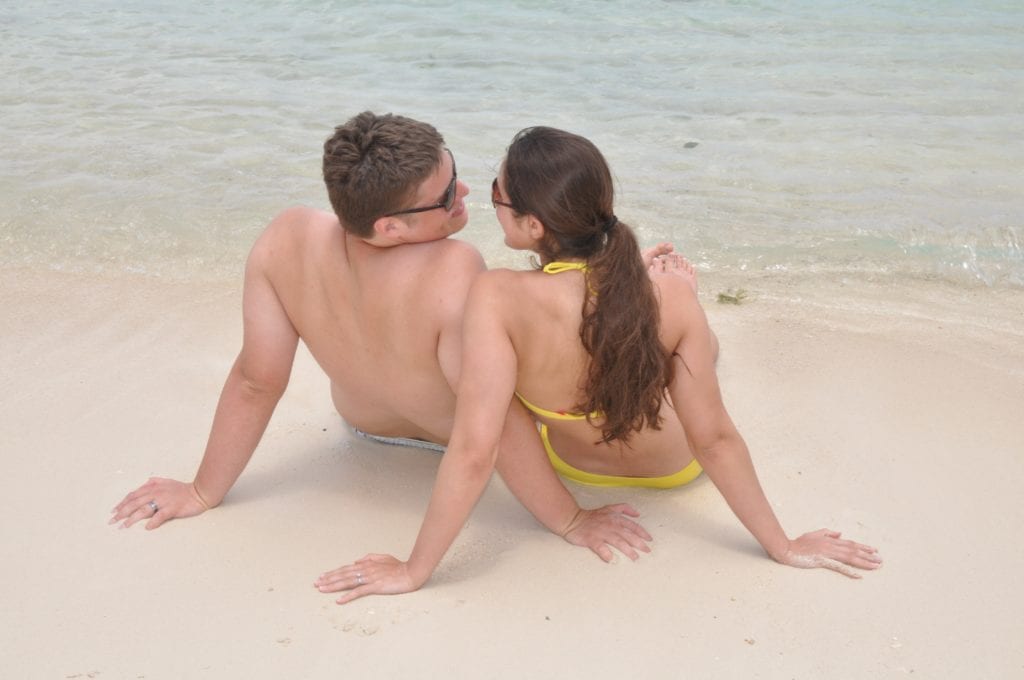 In fact, being married has opened Jeremy and I up to more adventure than we ever thought possible–and ultimately, it was the stability of our marriage that gave us the courage to take this leap into travel.
The benefits of solo travel are documented everywhere you look on the internet, and I'm not disputing them. But for us, part of the value of our travels comes from experiencing them together. We crave the chance to travel together, not just because it's "what couples do" but because it is more fun to be together.
Not everyone needs to do it like us–certainly, unmarried couples travel together all the time, as do singles/families/friends/groups of all types.
But if you are married–especially if you married young, especially if you get the same tilted head and "Why?" that we do when you mention your married status–do not let anyone tell you that you can't travel because of that.
Do not let anyone tell you that now that you're married, you "have" to "settle down". You "have" to buy a house. You "have" to start thinking about kids.
Do not let anyone tell you that getting married means that your days of adventure are behind you, or that your marriage license means that you are now past the point in your life where it's acceptable to be more interested in collecting passport stamps than home furnishings.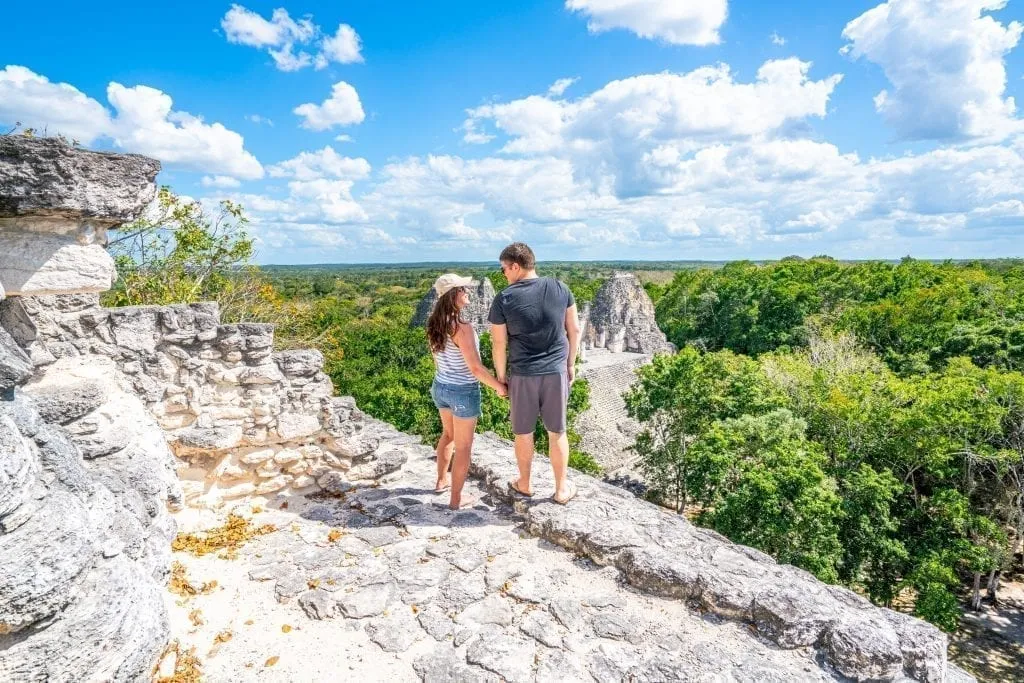 It's all bullshit, really. Those things are all wonderful for those who want them at the time, but don't make the mistake of believing that your marriage license is a contract with society to enter a new phase of life.
It isn't.
Your marriage license is, at the end of the day and stated in the most unromantic terms possible, a legal contract bestowing rights and privileges between you and your spouse. No more, no less.
The love makes the marriage, of course–but love can exist anywhere, even if that means you're 26 and married and backpacking through Central America instead of climbing the corporate ladder.
Just a couple of generations ago, it was more common to get married young in the United States. That had its own set of issues (and marrying young has its own set of risks), so this is not a harkening for a return to the "good old days", but there is no doubt that the rising age of marriage has caused our culture to re-categorize the point of it.
Once upon a fairly recent time, marriage is what you did when you wanted to start your life: you picked the person you wanted your life to be with and built it together.
Now, all too often, marriage is displayed as the final "checkmate" move on a chessboard, the keystone to an arch: it's something done at the end of your coming of age, after you've already had the adventures and done the traveling and saved up the money for the downpayment.
Jeremy and I don't think of marriage that way. You don't have to, either.
Engaged or married and still want to travel? Want to start a business, or change careers, or go back to school, or live on a beach for 6 months and become an amazing scuba diver?
Go do it. Fuck the rules.
The only real rules are between you and your spouse.