Today marks 3 years of traveling the world.
It's hard to even fathom that: when we originally left for what we were then calling a 6-month RTW trip, we were in our mid-twenties.
We had a pile of savings, a short work history, and a travel history that only included visiting 8 countries (and 2 of those were to all-inclusive resorts!).
We had very little idea what we were doing, a blog that I had started as a hobby and didn't dare to dream of making into a business, and a vague plan that we would move to our hometown after 6 months and settle back into "normal" life.
That clearly didn't happen.
Over the past 1095 days, so much has changed: we're now quickly creeping up on 30, we run two businesses from the road, we travel much more slowly, and we have settled into a thumping, if somewhat uneven, rhythm of life.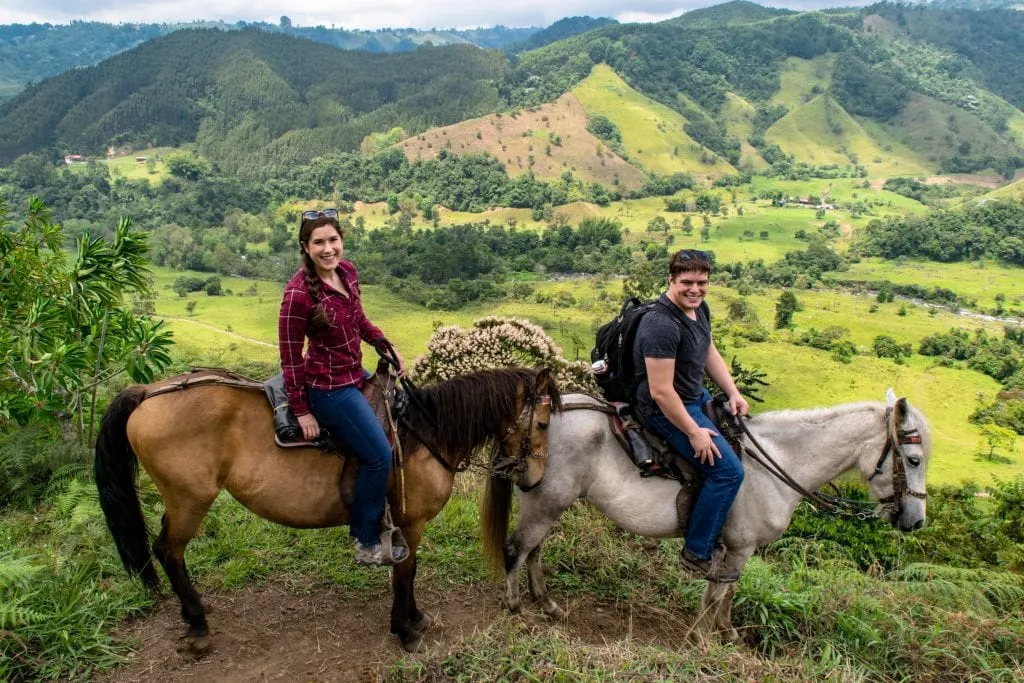 Some links in this post may be affiliate links. If you make a purchase through one of these links, we may earn a small commission at no extra cost to you. Please see our

disclosure policy

for more detail.
Our days are spent working with a side of play, rather than playing with a side of thinking about how one day we need to start working again.
Destinations are chosen with care–based on where we want to go, yes, but also based on what makes the most business sense for this little blog of ours, which now welcomes more than 150,000 visitors/month and is both my full-time job and Jeremy's part-time job.
We're no longer beginner travelers. We're no longer wide-eyed backpackers.
And while we always, always have more to learn, we now move throughout the world with a confidence we didn't have at the beginning–a confidence born partially through visiting more than 40 countries on 5 continents, and from learning more about ourselves and the world with each dish tried, person spoken with, and town visited.
We've had so much fun along the way. We've celebrated wedding anniversaries in Seville, Boston, and Milan.
We've celebrated our birthdays in destinations as varied as Koh Tao, Florence, and Istanbul.
We've ridden camels, learned to scuba dive, picked up bits and pieces of several languages, played with elephants, explored towns I didn't know existed three years ago, and now can't imagine not having seen, sipped hot cocoa in Christmas markets, and hiked on volcanoes.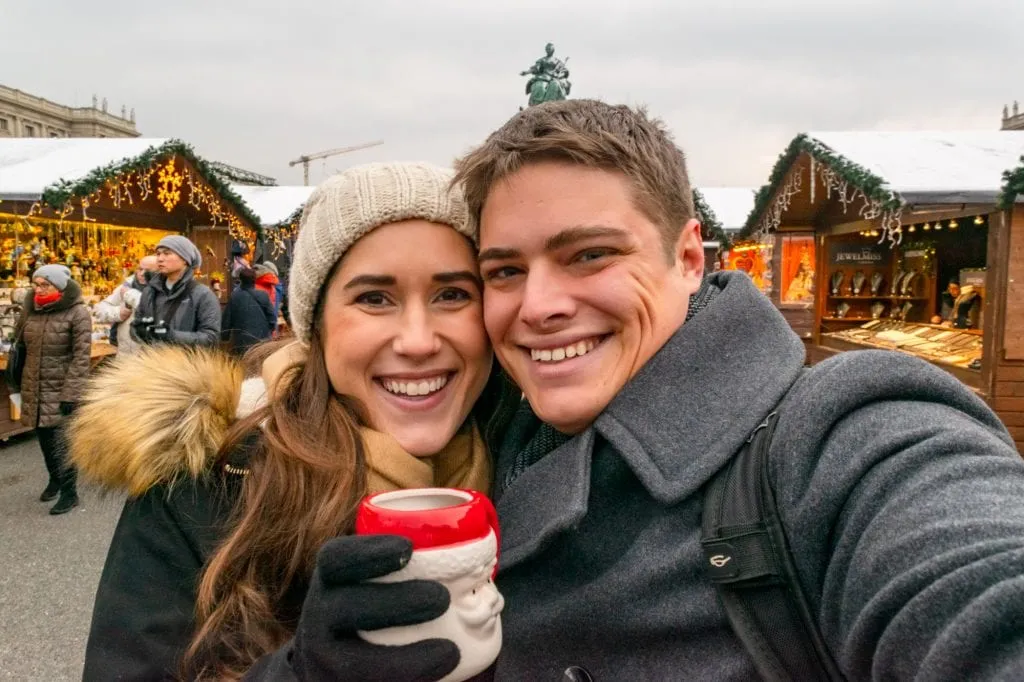 We've fallen in love with entirely new regions (hi, Balkans), found ourselves unable to stay away from our favorite spots (looking at you, Italy), and challenged ourselves by visiting offbeat countries like Mozambique.
We've road tripped in France, Italy, Bulgaria, South Africa, Costa Rica, and (briefly) Greece–some trips with better results than others.
We've also been scammed by taxi drivers and border agents, gotten into arguments while hopelessly lost, stayed in hotels and apartments with a pervasive smell of mildew in the bathrooms, and ended up ridiculously ill at highly inconvenient locations (rural Mexico, rural South Africa).
We've woken up sore from sleeping in bizarre positions on buses, trains, and planes.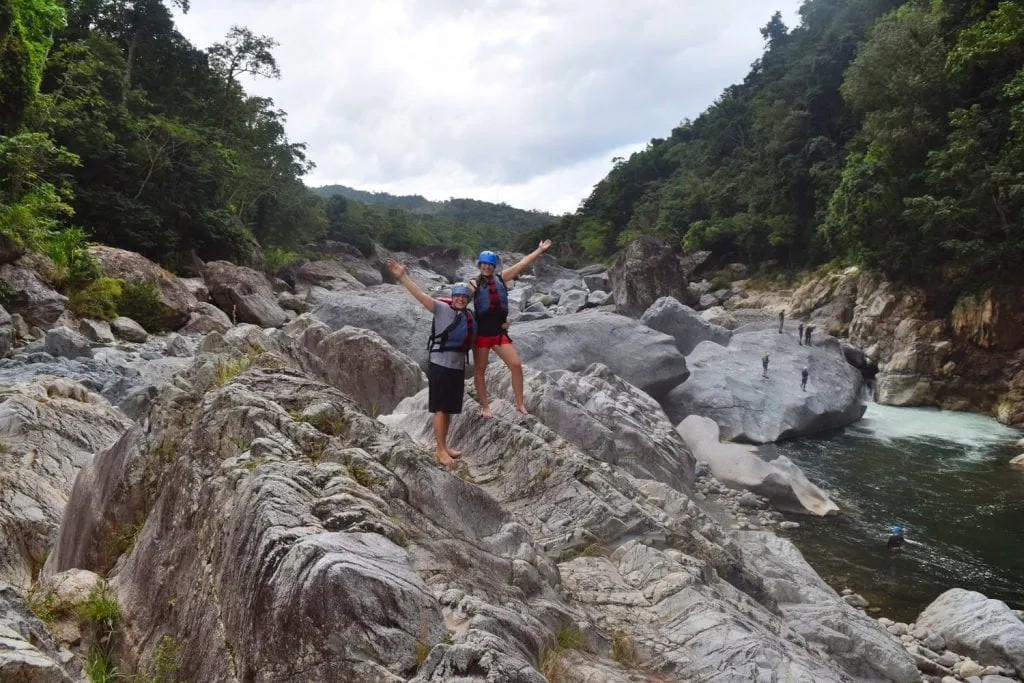 And oh my, has it been worth it.
These 3 years of traveling have been beyond our wildest dreams–truly more incredible than we ever could have imagined when we took that first one-way flight to Madrid on May 10, 2016.
We've learned a lot along the way, from enormous life lessons big enough to sound somewhat trite to random cultural quirks.
Here's just a small peek of that knowledge–33 weirdly specific (and more or less useless from a practical perspective) things we've learned in 3 years of traveling the world.
What We've Learned in 3 Years of Traveling the World
Hungarians applaud when a plane lands safely. –Budapest, Hungary
Before watching a movie in a theatre in Thailand, you stand and listen to the King's Anthem. –Bangkok, Thailand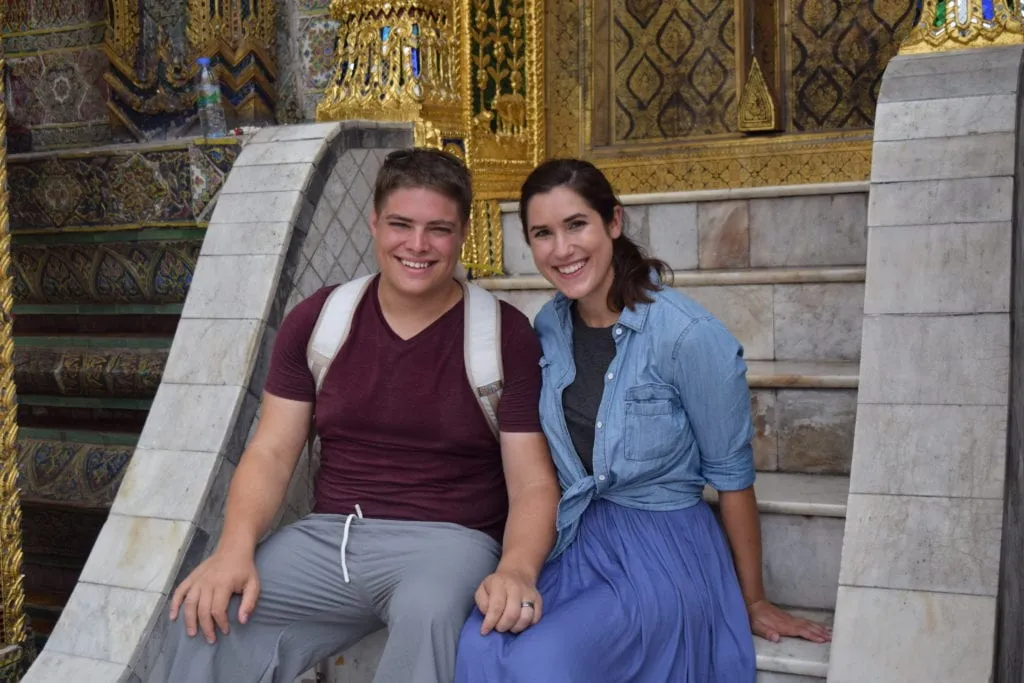 There are polygamists who live in Mexico, and one of them was shocked to find out that Jeremy only had one wife. –Yucatan Peninsula, Mexico
Squat toilets really aren't that bad. — First in Lucca, Italy, then many other places.
… And when you desperately need to go, even a shit-smeared, sweltering, barely-private wooden structure with a hole in the ground that is home to a hoard of staring cockroaches will do. — Somewhere in rural Morocco
A reliable, if not-so-healthy, way to get past the mental block of eating something "gross" and learn that you like it after all? Alcohol. — Many places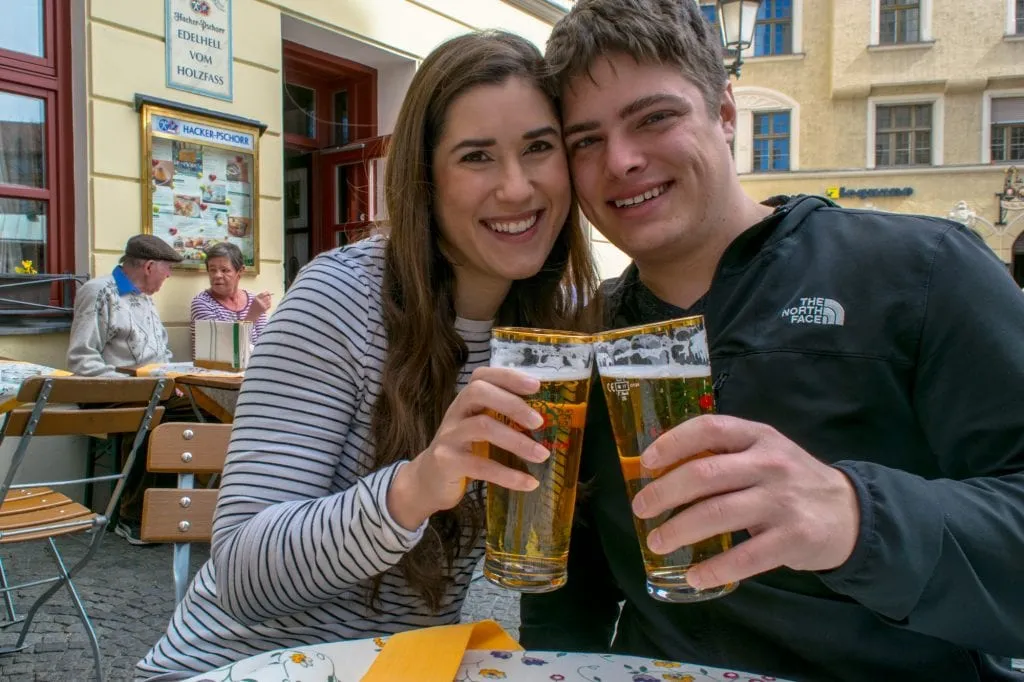 There's a great Thai food restaurant in a tiny town along the Garden Route in South Africa. It's called Royal Siam Thai and is tastier than anything we've found so far outside of Thailand, including in Manhattan! — Wilderness, South Africa

Shower stalls aren't really a thing in Bulgaria–there's just a shower head hanging in a fully tiled bathroom, and without precautions, everything (toilet, sink, toothbrush, you name it) gets wet when you shower.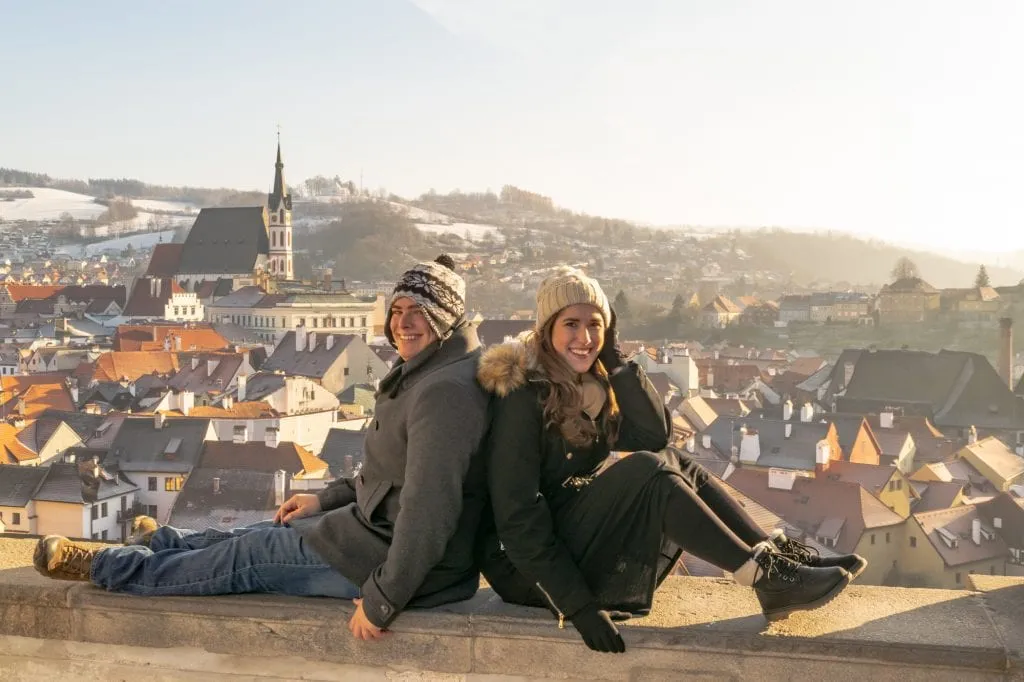 In Bangkok malls so fancy that you can special-order a Rolls Royce inside them, they still don't have air conditioning in the bathrooms.
Overland transportation is definitely one of the most dangerous aspects of traveling. — Too many places, but most notably, rural Laos and rural Oaxaca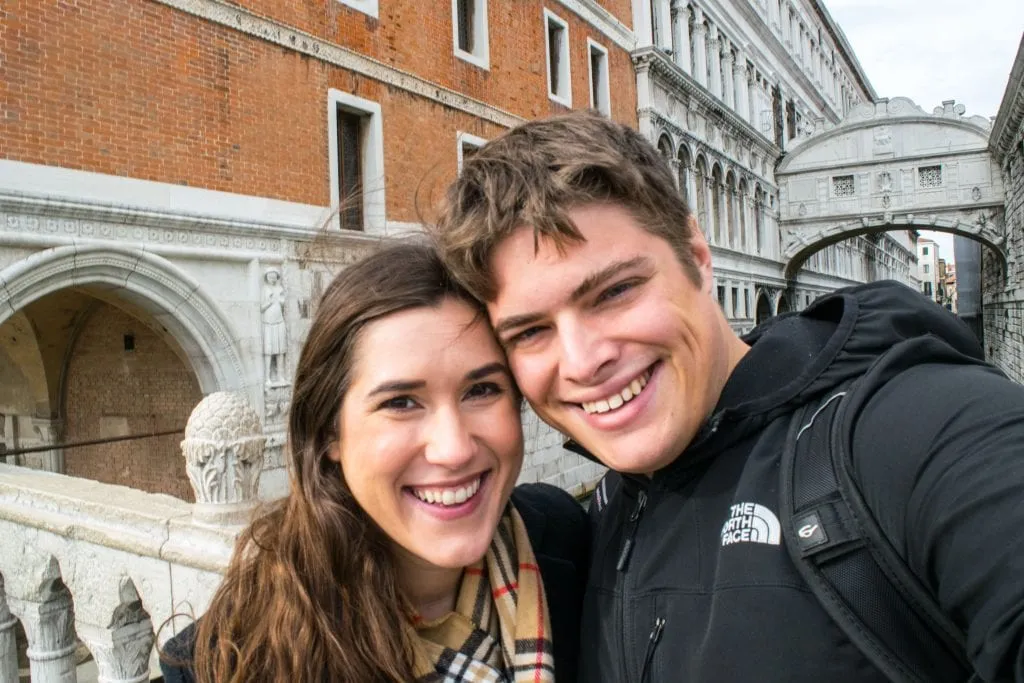 Penguins smell terrible, but they're adorable. — Boulders Beach, South Africa
There are hundreds of disturbingly well-preserved mummies in Palermo, Sicily, and yes–you can visit.
Far away from the tourist attractions in Rome is a small restaurant called Joseph Ristorante, and their 8 Euro lunch special of bread, wine, dessert (usually panna cotta for us), and a main (usually pasta carbonara for us) is damn near perfect.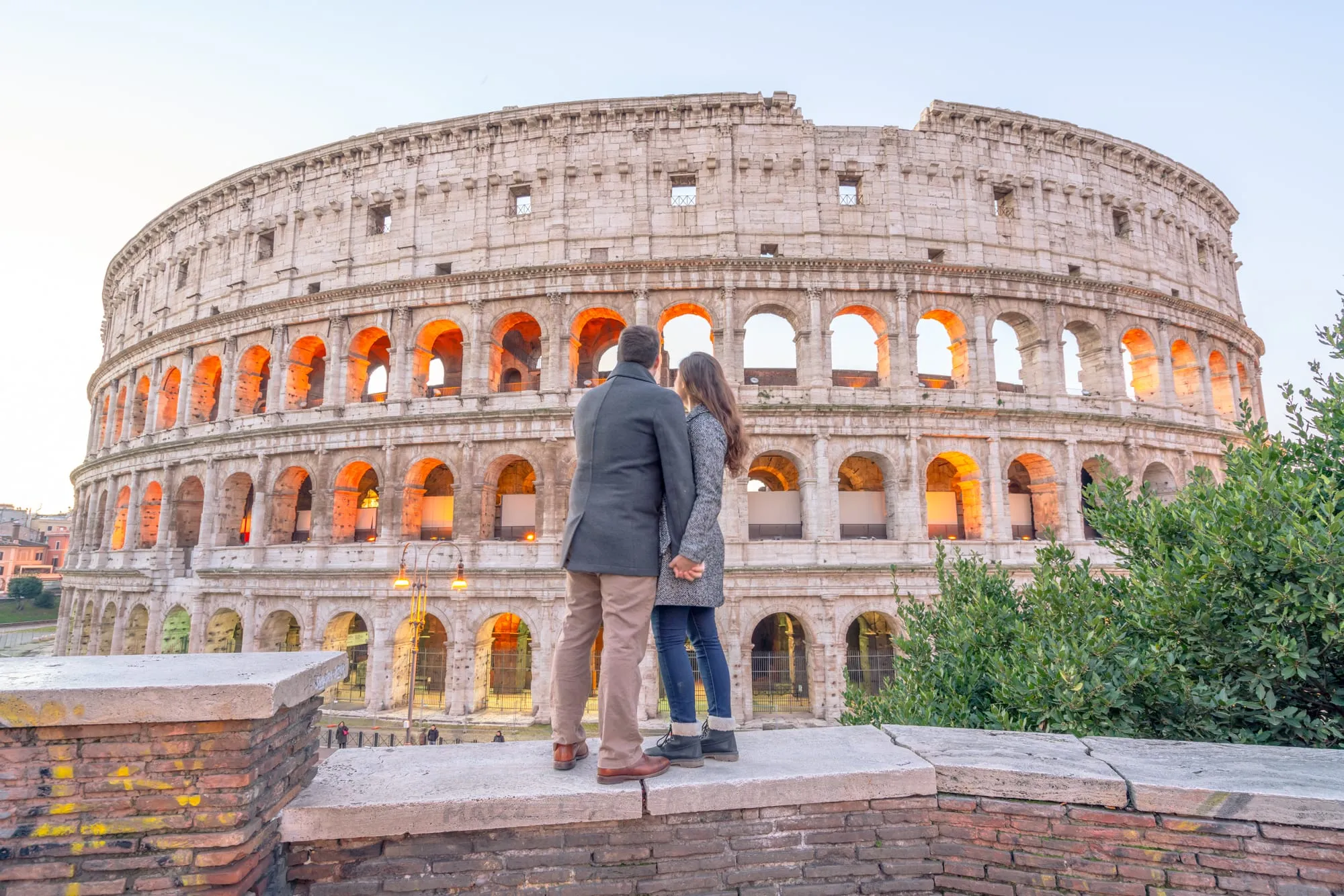 If you hold a banana out to a wild monkey from a car window, the monkey will try to jump into your car (okay, we didn't have to learn that one personally–but it sure was memorable watching someone else learn it!). — Siem Reap, Cambodia
If you travel long enough, you will get scammed by a taxi driver. — Most notably, San Jose, Costa Rica
Elephants are a little intimidating up close. — Chiang Mai, Thailand & Kruger National Park, South Africa
Guatemala and southern Mexico boast some of the best breakfasts on the planet.
… And so does Istanbul.
When you're exhausted and visiting a destination that requires a lot of energy to manage, just hire a guide. Life will be better for it. — Cairo, Egypt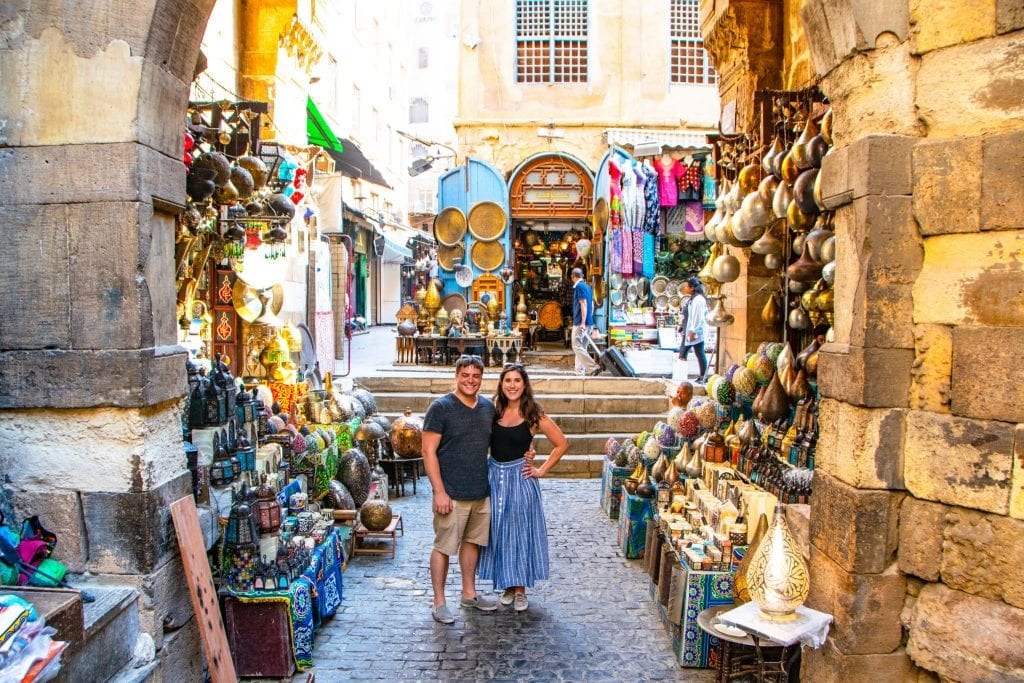 There's no such thing as a full collectivo. You can always squeeze in one more person, chicken, or doberman puppy. — Border between Belize and Guatemala
If you see a movie in a theatre in some places, there's an intermission halfway through. If you haven't seen this before and end up going to the counter to helpfully let the attendant know the movie has stopped playing, the attendant will definitely look at you like you're insane. — Istanbul, Turkey
If you're going to spend a night on top of a volcano, bring a damn headlamp. — Volcano Acatenango, Guatemala
In certain places, particularly when you lose sight of the shore, the landscape of Malta looks bizarrely like Texas.
Camels are incredibly uncomfortable to ride for more than a few minutes–very little comparison to riding a horse. — Sahara Desert, Morocco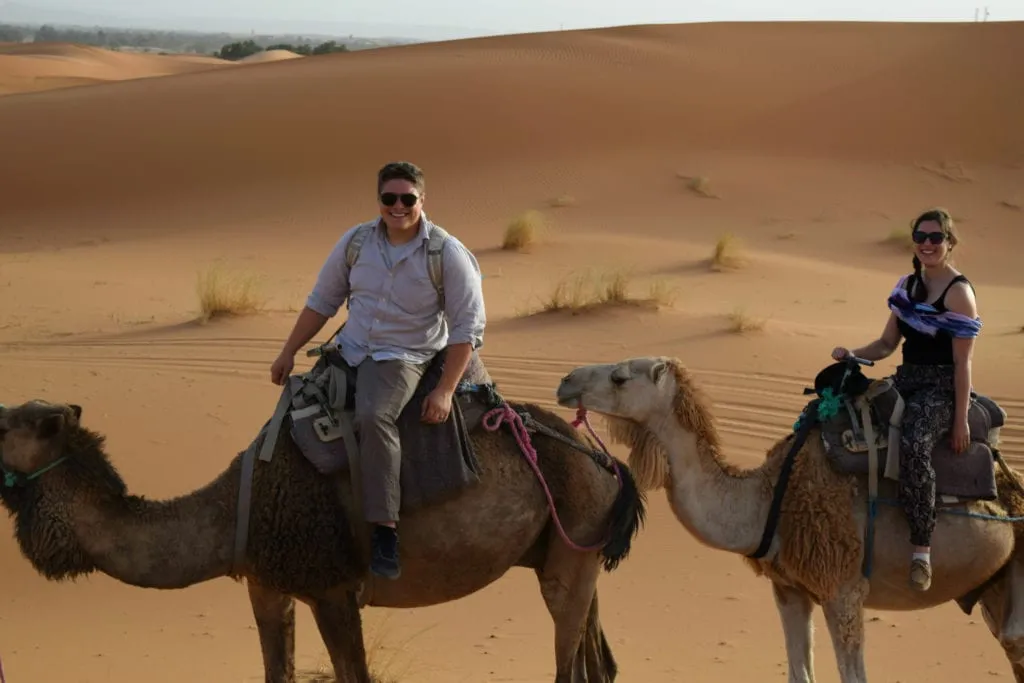 One does not simply drive into a small Tuscan town. Take public transport, or risk ending up with several tickets. — Pistoia, Italy
Some of the best pad thai we've ever had comes from the street cart in front of 7/11 in Mae Head. — Koh Tao, Thailand
Definitely check the schedule of a national park before showing up… otherwise, your trip might clash with the park's annual, month-long closing time. — Tayrona National Park, Colombia
A humpback whale and Southern Right whale migration comes to Tofo, Mozambique from June to October each year, and you can spot them from the shore.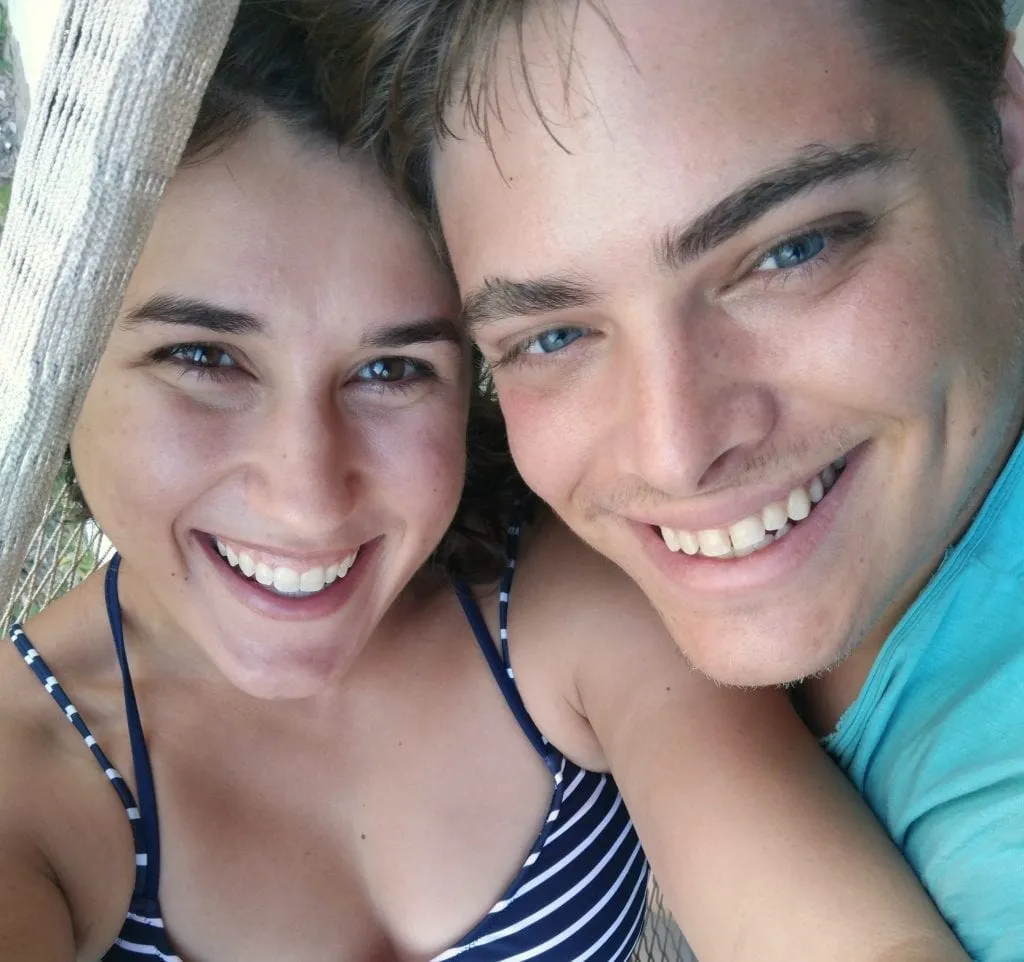 Even if you're terrified of heights like me, hot air balloons aren't so scary… at least not until a few days after your ride, you talk to a guy who knows people who died in one. — Cappadocia, Turkey
There are a lot of baguettes and croissants available in Laos–something left over from the French.
Breaking your finger when swimming through a cave full of human remains may not hurt that badly with the adrenaline of the moment, but letting it heal without treatment will leave a bump on the knuckle for all eternity. — San Ignacio, Belize
Even if no one is hurt, crashing a motorbike in the countryside and suddenly realizing you have no cell signal to call for help if you can't get the bike moving again is incredibly unnerving. –Somewhere near Guatape, Colombia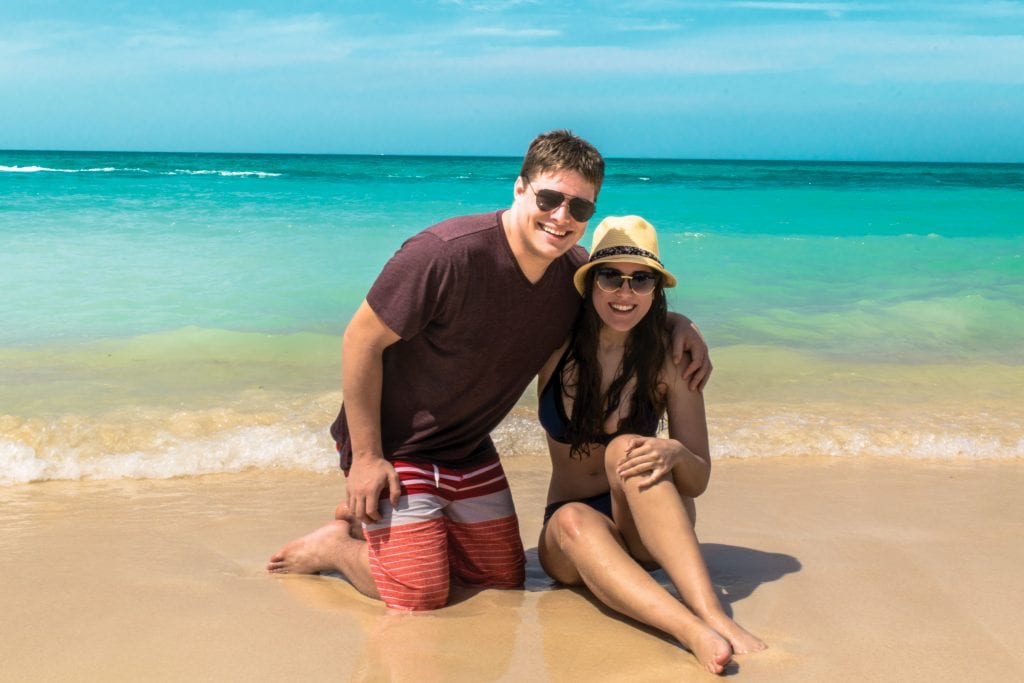 When confronted with terrifying, angry men who are trying to extort money from you, sometimes screaming at them at the top of your lungs does, indeed, get them to back off. — Marrakech, Morocco
There are villages in Italy where German is spoken just as much, if not more than, Italian. — South Tyrol, Italy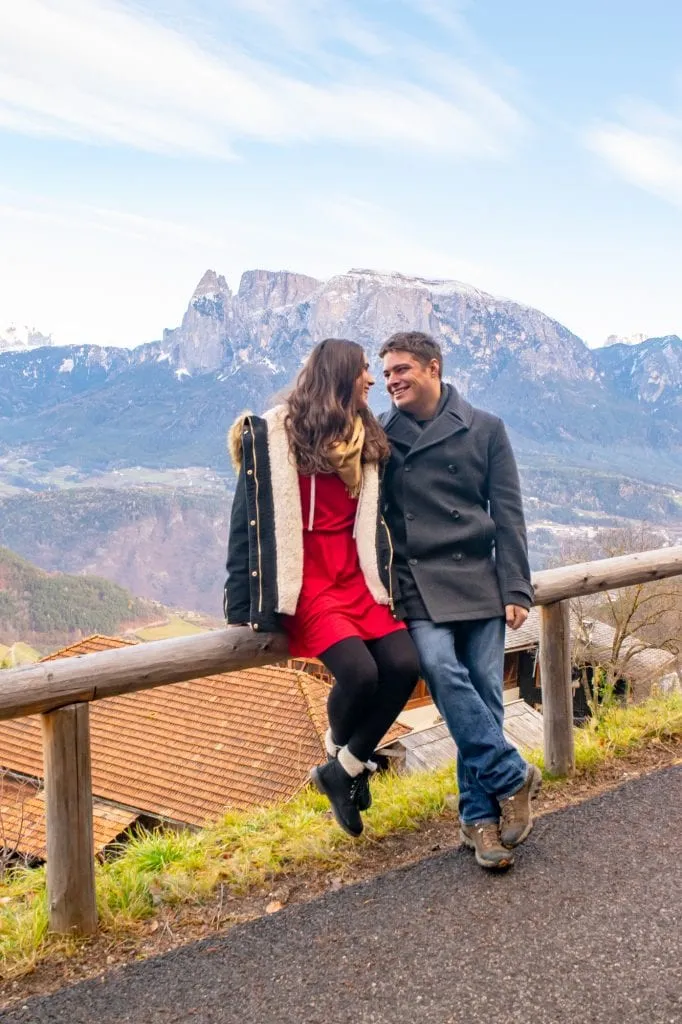 What's Next
I'm honestly not sure where our fourth year of travel will take us–in fact, I'll be surprised if there is an entire fourth year of full-time travel!
While our list of places we want to visit is longer than ever, we're also very tired, and more and more often find ourselves daydreaming about things like a kitchen stocked with all our favorite foods and an ergonomic desk to work at in between trips–not to mention finally having a place to put all the souvenirs we'd love to purchase but have been avoiding collecting due to lacking a home base.
Traveling this much is also, quite frankly, getting in the way of effectively running a travel blog, a bizarre catch-22 that nonetheless seems fairly common among our friends in the field.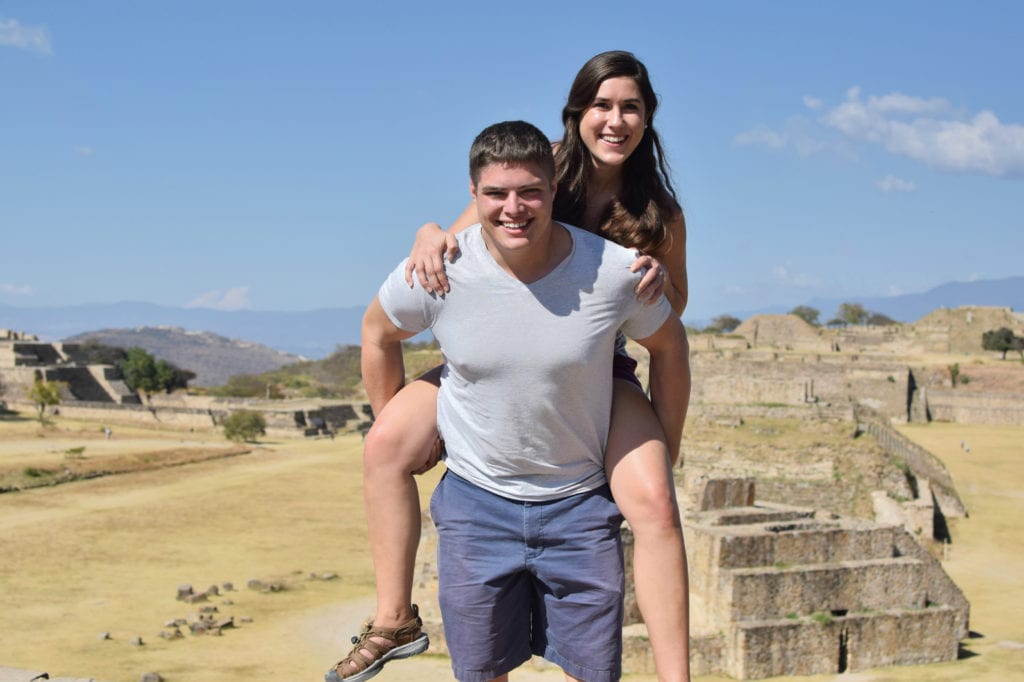 This is what I do know: these past three years have been utterly magnificent. We have several new countries, as well as many, many returns to favorite countries, sketched out for 2019. We wake up most mornings entirely excited about our lives, even if quite a large portion our days are spent behind computers.
And, perhaps most importantly, I now know more clearly than ever that selling our house, quitting our safe-but-unexciting jobs, and choosing to step off our carefully-planned life path to take a RTW trip irrevocably changed the course of our entire lives.
For that phenomenal gift, we will always be incredibly grateful to ourselves and to each other for the courage to just. leap.