We really expected to fall in love with Placencia: it's supposed to have some of the best beaches in Belize, to be a quiet and laid-back place, and was even listed on the New York Times' 52 Places to Go in 2017.
Not everywhere can live up to expectations, though, and despite our best intentions, we simply didn't click with Placencia.
Here's why:
1. Placencia was very expensive for the region.
Clocking in at about double the cost of what we spent on Isla Holbox right before arriving, Placencia had quite a bit to live up to. Our private room in a hostel outside of town came in at $54.50/night USD with no a/c and no kitchen access (excellent wifi though!), along with shared bathrooms that were in a separate building from where we were sleeping.
Food was incredibly expensive, with a cheap restaurant meal setting us back an average $7-10/person, and groceries costing about double what we are used to seeing in the USA–even more for Western brands.
Tours were very pricey as well, starting from around $70 USD for basic day trips and averaging around $140 USD for a two-tank dive.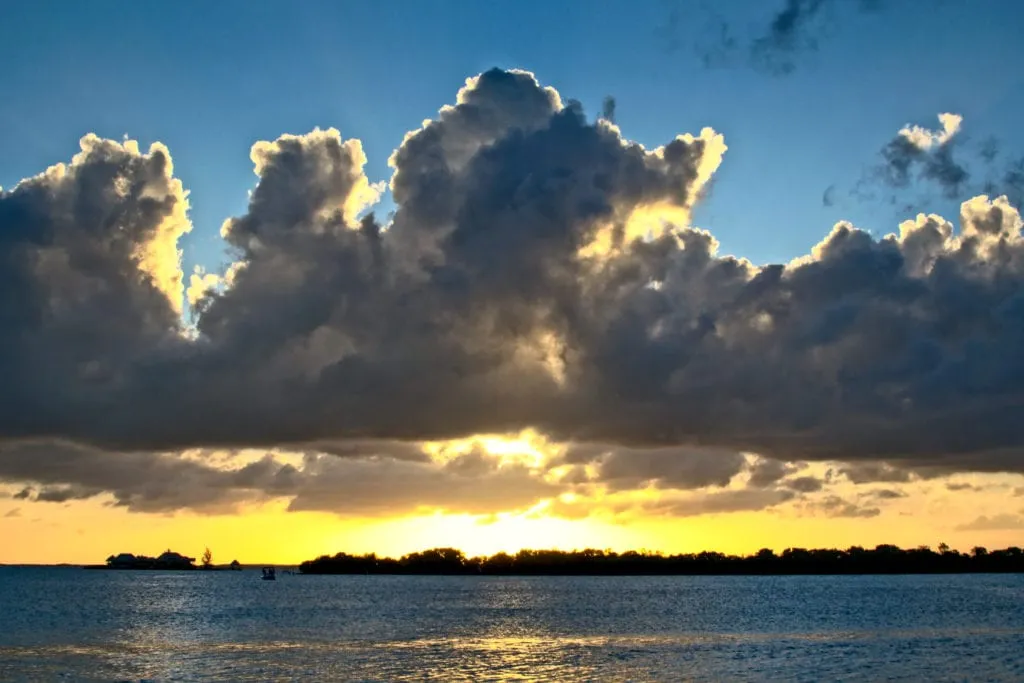 2. Placencia felt like a town designed exclusively for tourists.
We are not the type of people to complain about other tourists being around–that's what happens when congregating around stunning sights. But Placencia took it to a level that not even Siem Reap in Cambodia or Dubrovnik in Croatia did–Placencia barely even felt like a "real" town at all, even away from the main tourist drag.
The center of tourism is a sidewalk lined with cafes, tour companies, and hotels, set just a few feet off of the beach. It reminded me forcefully of the affluent town of Watercolor, Florida that we visited in 2013, or even what I've always imagined the Florida Keys to be like.
While those are beautiful places, they were not what we were looking for in Placencia.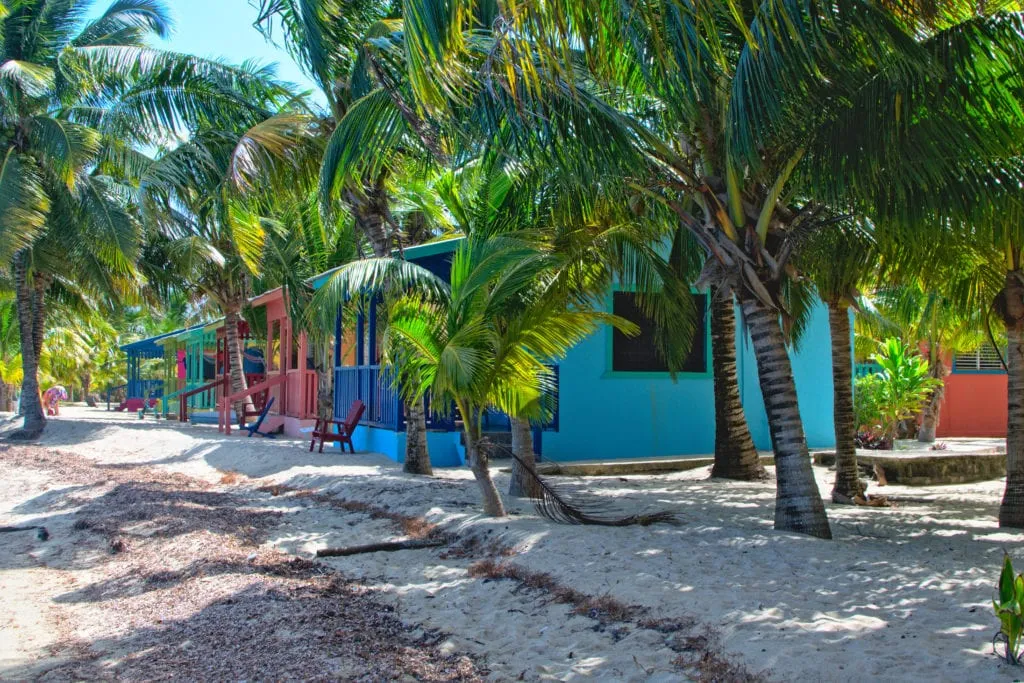 3. The beaches were good, not great.
This is probably a controversial opinion, but after visiting some truly stunning beaches in the past year, from the pebble beaches of Croatia to the white sand beaches of Koh Tao–not to mention the beautiful beaches of Puerto Escondido, Playa del Carmen, and Isla Holbox very recently–Placencia just didn't "wow".
This is certainly a bit of travel snobbiness talking–your 50th beach will never be as stunning as the first (for example, I know that I'll never be able to objectively view the beaches of Nassau after seeing the Caribbean for the first time there), but either way, we definitely didn't have our socks knocked off.
Does all of this feel a little whiny and ridiculous to type out? Yes, but I value writing honestly about the places we've been, and I can't truthfully say we were as impressed by Placencia as we were by many other destinations.
Does that mean that it's not worth visiting? No, absolutely not. There are plenty of people that Placencia is perfect for: people looking for an English speaking destination and willing to pay more for it, people traveling Belize with kids, people ready and willing to open their wallets for pricey tours, retirees looking for somewhere quiet and compact, families wanting to take the kids to an "easy" international destination.
There is absolutely nothing wrong with any of that–in fact, a few years ago when we were planning short-term trips and willing to pay more per day for them, Placencia may have made it to a higher spot on our list. As long-term travelers, though, Placencia didn't offer the value that we found in Mexico, are finding in Guatemala, or expect to find soon in El Salvador, Honduras, and Nicaragua.
The comparative value killed a lot of our desire to get out and about in Placencia: why pay $140 for a dive when a month from now in Honduras we can go out for half the price? Why take a day trip here, when there are so many other options in Central America offering equally incredible experiences for pennies on the dollar?
Truthfully, our next time in Belize probably won't be for many years–but if and when we go back, it will be during a different season in our lives when we are planning on spending a lot more per day than we are now.
Where We Stayed in Placencia
Sailfish Resort — Our opinion of the Sailfish Resort is one of extremes. The good: the property was well-kept, the staff very nice, the wifi excellent, and the resident puppy (Einstein) was adorable. The bad: No a/c, the smallest room we've ever stayed in (and that's saying something!), and shared bathrooms that required us to walk outside, down a flight of stairs and to the back of the property to access them–not a lot of fun in the middle of the night, especially if it's raining like during three of our nights there.
Our verdict? Just like Placencia, the Sailfish Resort was nice enough in some areas, but too expensive ($54.50/night USD for a private room) for what it was.