Nothing says summer like a classic trip to the beach–but before you can hit the road (or head to the airport, as the case may be), you have to decide what to bring. That's where this complete beach vacation packing list comes in!
We've rounded up all the beach vacation essentials you will need, covering everything from what to wear to the beach to what travel gear you'll definitely need.
Whether you're going to be relaxing in soft white sand in the Caribbean, strolling across the pebble beaches of Europe's many stunning rivieras, enjoying a classic beach vacation in the USA, or something else entirely, this packing list will answer all your questions about what to bring to the beach.
Some links in this post may be affiliate links. If you make a purchase through one of these links, we may earn a small commission at no extra cost to you. Please see our

disclosure policy

for more detail.
The Most Important Beach Vacation Essentials
Passport + Visa — If you're traveling internationally, your passport and any applicable visas are an absolute must: there's no point in packing for your beach trip without them!
Travel Insurance — We don't ever suggest traveling without travel insurance–anything can happen, and an epic beach vacation is definitely a case of better safe than sorry. We use and recommend Safety Wing for most beach destinations around the world.
Money — We recommend bringing two credit cards (one to use, and one to keep as a backup), and two debit cards. If you're traveling internationally, ideally bring cards with no foreign transaction fees.
We've never felt it necessary to obtain currency before arriving when traveling abroad (we just withdraw from an ATM when we get there), but you can purchase most currencies in your home country if it makes you feel more comfortable.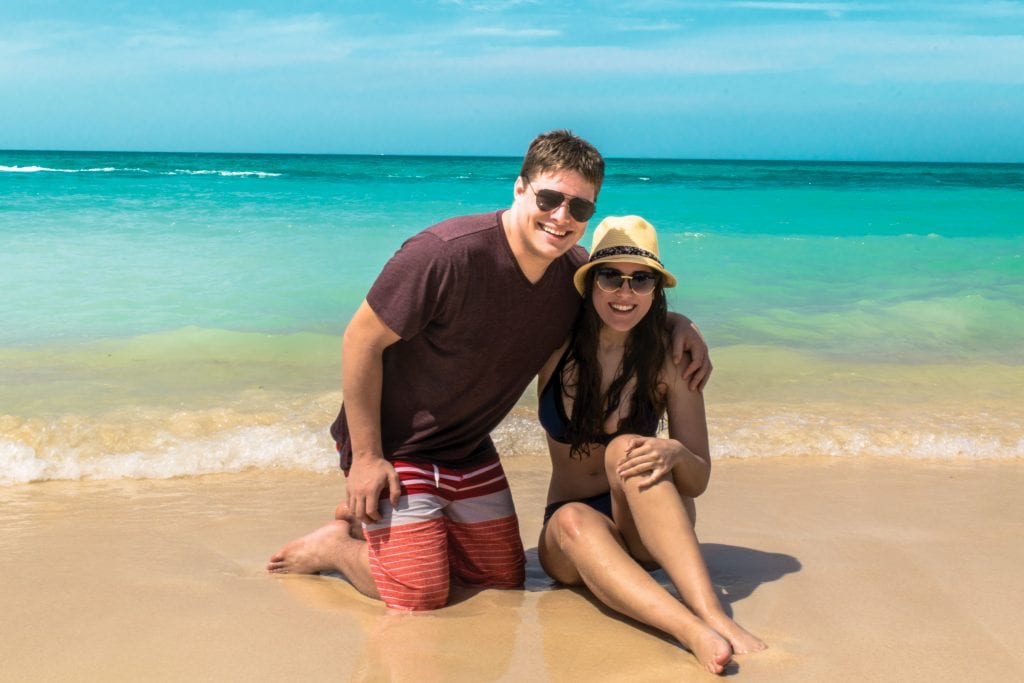 Travel Gear You Should Definitely Pack for the Beach
Sunscreen — If you're headed somewhere with coral reefs nearby, be sure that your sunscreen is reef-safe! In addition to being important for the environment, this is increasingly required by local laws.
Camera — We recently upgraded to our Sony a7R III and absolutely adore it, but whatever camera you're comfortable with works–just make sure you have something with you to preserve your memories!
Waterproof Phone Case — Want to be able to take photos when actually swimming at the beach? Bring a waterproof phone case along with you! They're inexpensive, easy to pack, and make taking photos at the beach far simpler.
Portable USB Charger
— Don't stress about your phone dying during your long days at the beach: throw a portable USB charger in your beach bag and you'll be good to go.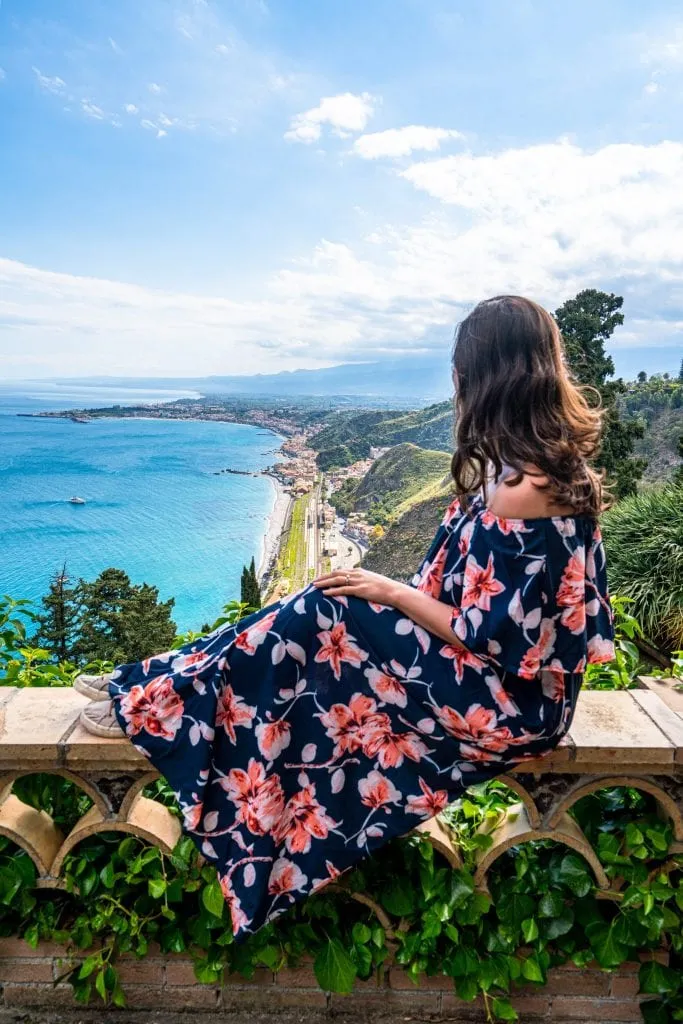 Pacsafe
— We can't recommend our Pacsafe
enough: this travel safe is affordable, sturdy, easy to pack, and will help keep your valuables safe in your hotel room (not that you should need to worry much about theft from your hotel room, but it's better to be safe than sorry!).
Nalgene
— You're definitely going to want to carry water with you as you hit the beach this summer. Cut down on plastic waste and add a reusable water bottle to your beach packing list instead!
RuMe Bag
— Incredibly light and easy to pack, a RuMe bag can serve as a grocery bag, beach bag, laundry bag, or just about anything else. We've been carrying ours for years and it never stops coming in handy.
Swiss Army Knife
— Want to slice fruit, cheese, or anything else during your beach trip? You'll be so glad you brought along a Swiss Army knife!
Comfortable Day Bag — We currently use Pacsafe's sleek anti-theft backpack and love it, but if you don't want to shell out the cash for this trip, that's totally understandable. Just aim for something comfortable to wear, not flashy, and medium-sized–we used a Northface Jester backpack for years and loved it as well.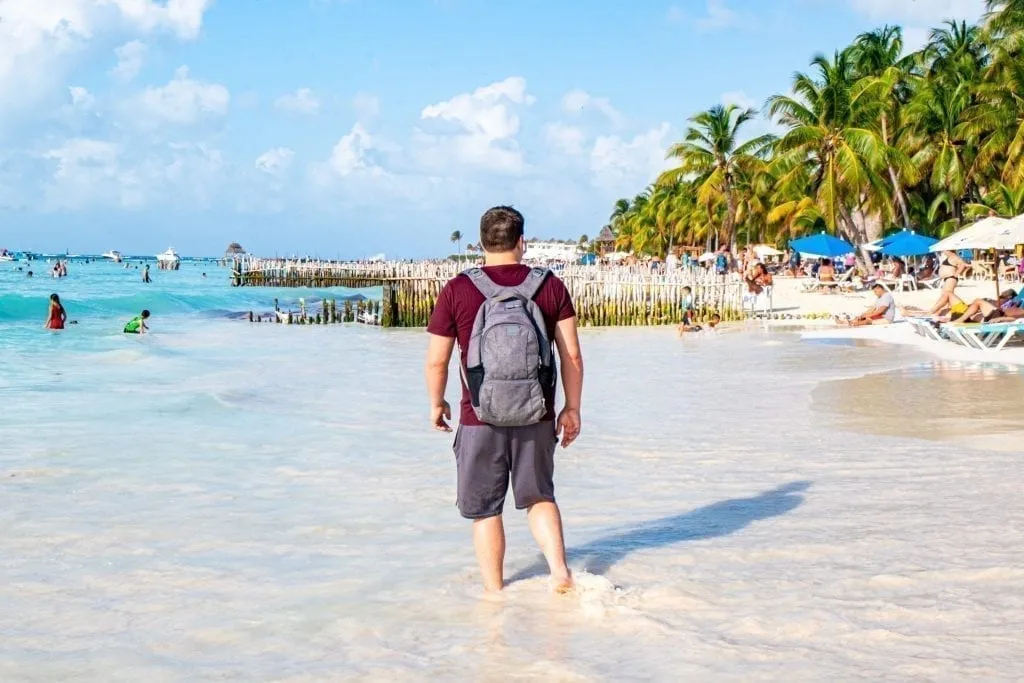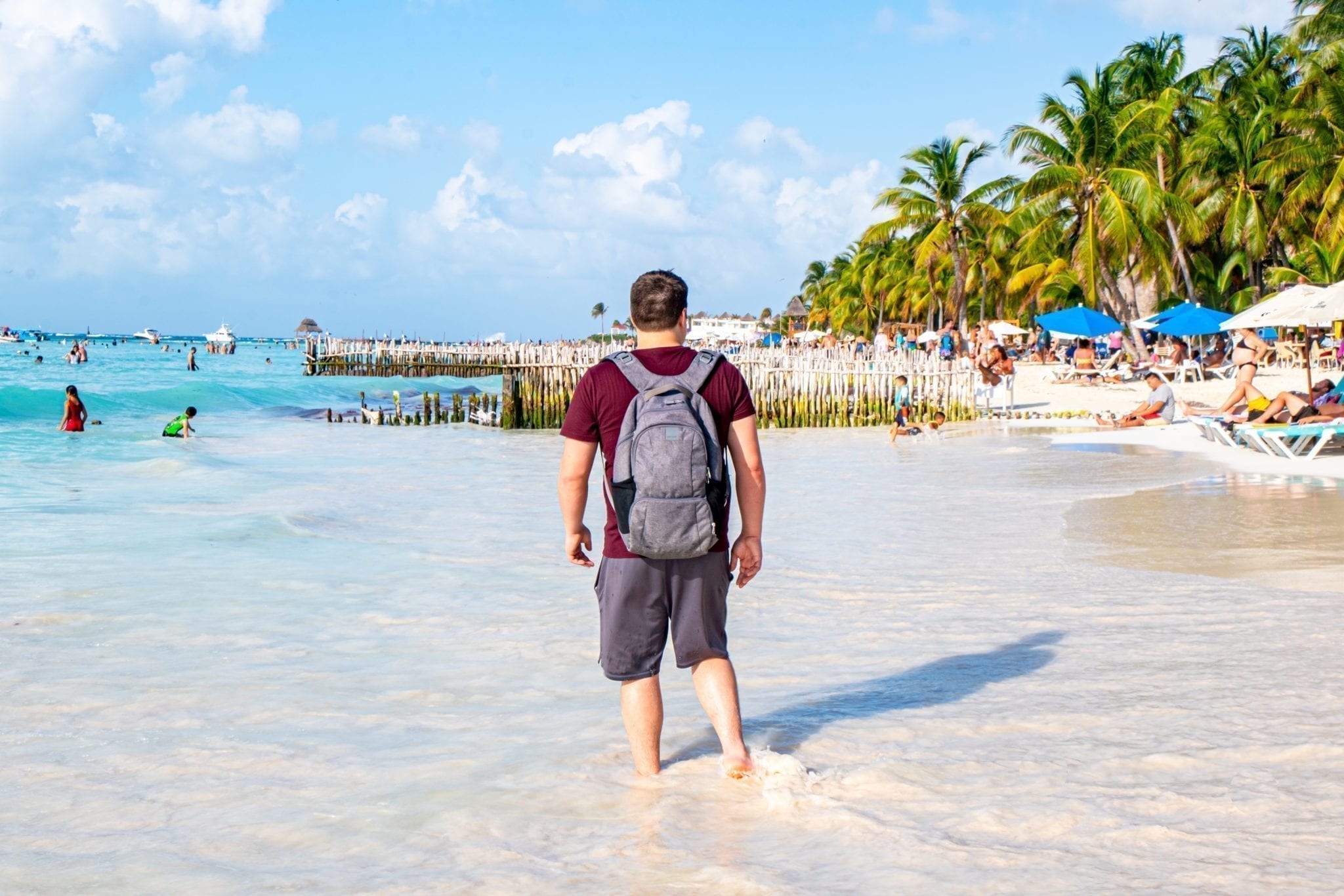 Water Shoes — If you're headed to any pebble beaches (these are especially prevalent in Europe), you'll definitely want to bring along water shoes–your feet will thank you!
Even some sandy beaches can have sharp rocks and shells, especially during those first few feet as you enter the water, so if your feet are particularly sensitive, you may appreciate adding water shoes to your beach vacation packing list regardless of where you're going.
Beach Tote Bag — Bringing along a beach tote like this that both zips and has multiple pockets will allow you to stay much more organized during your long days on the water.
Purell Hand Sanitizer
— Eating lunch or snacks on the beach after applying sunscreen, swimming, and/or playing in the sand definitely requires some sanitation first.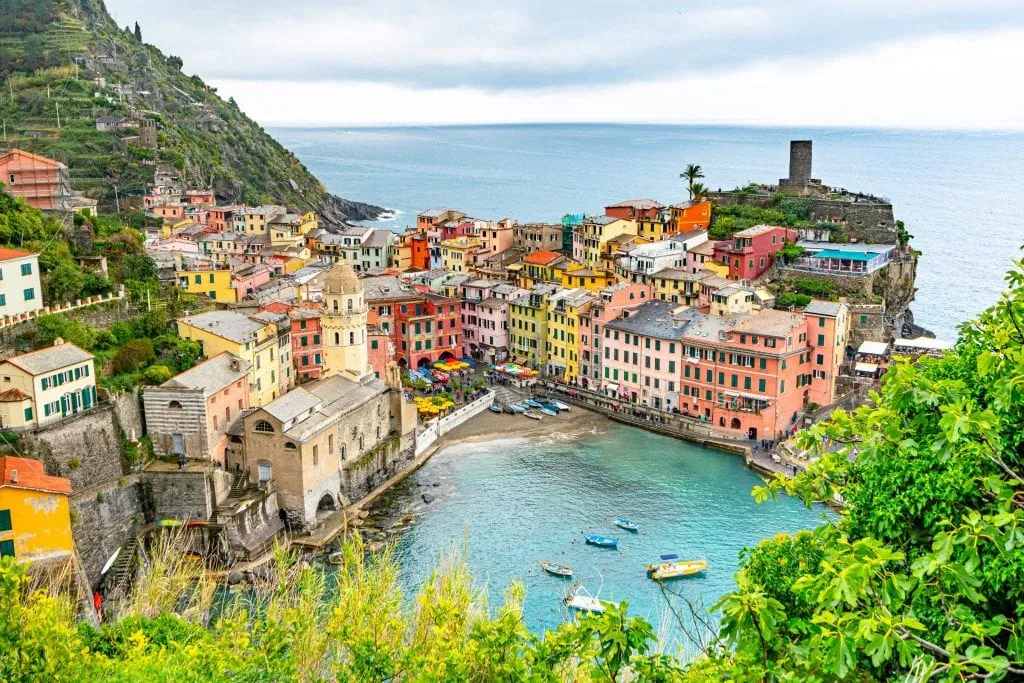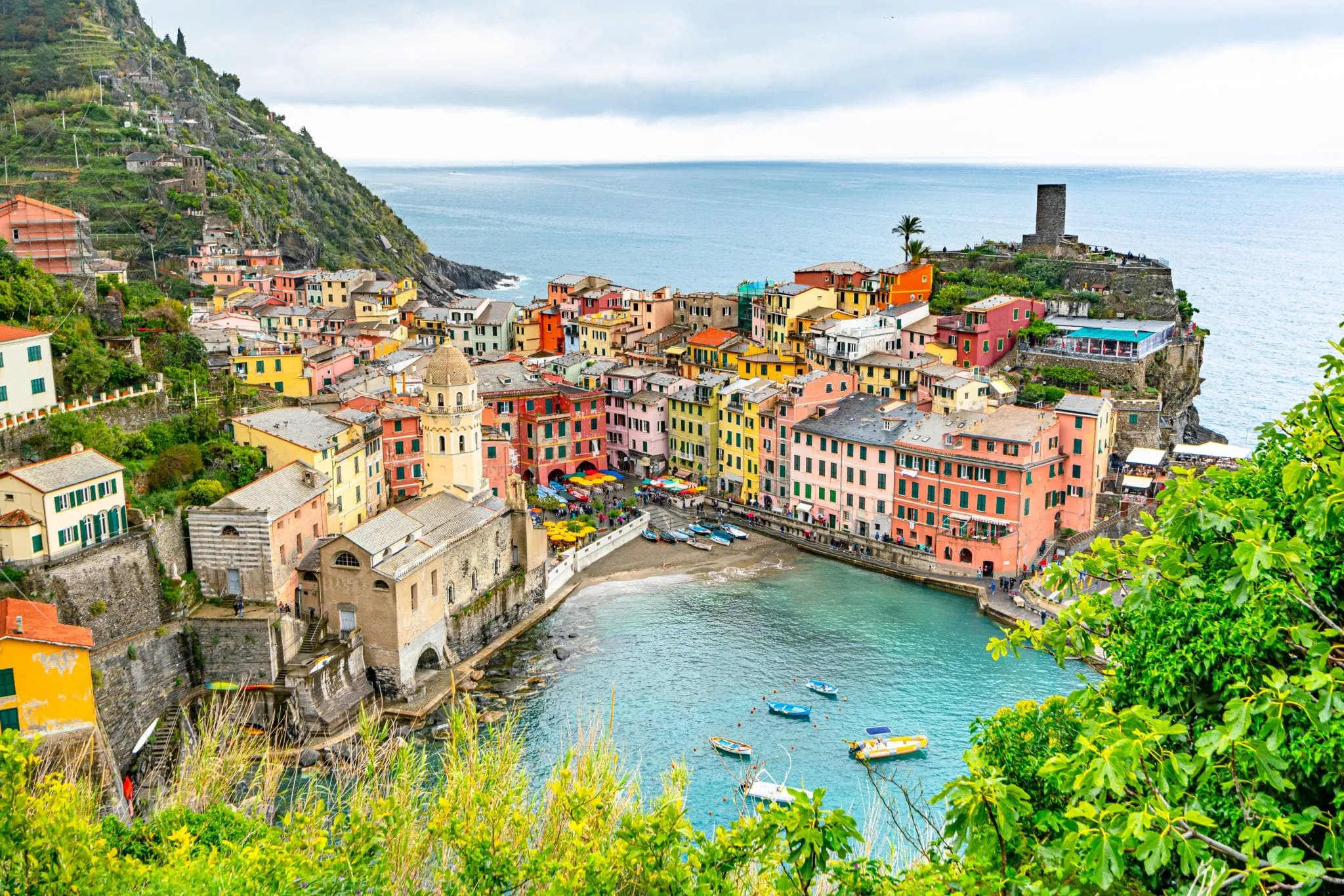 Swim Goggles
— We love bringing swim goggles on all our beach trips–they're cheap, small, easy to pack, and make swimming so much more fun!
Snorkel Set — Want to go a step up from just goggles? If you're planning on doing a lot of snorkeling during your trip to the beach, you may even end up saving money by bringing your own snorkel set instead of renting them each time you want to go.
Reading Material — As much as I adore having beautiful books lined up on shelves, let's face it–carrying around heavy, bulky books while schlepping back and forth to the beach is way too much of a hassle.
While traveling, I recommend reading on a Kindle
or via the Kindle App
on your phone to save space. I carry dozens of books around with me this way, and while I miss turning pages, the flexibility, lack of weight to carry around, and ease of downloading new books on the go make it worth it.
Jeremy frequently prefers to listen to ebooks rather than read them–for fellow ebook fans, Audible
is a fantastic option. If you've never used it before, consider picking up a free trial
before your beach vacation!
Beach Towels — Whether or not you want to add your own towels to your beach vacation packing list probably depends a lot on where you're going–they're easier to bring on a road trip than an international plane ride, for example–but having them with you can make life much easier, especially as many hotels and rentals don't allow their towels to be taken to the beach.
Conditioner — I won't cover all the details of different toiletries to bring in this beach packing list–I'm assuming you guys pretty much have yourselves covered there–but it's worth pointing out that a good conditioner is extra important when visiting the beach. There's nothing like several days straight of swimming in saltwater to leave your hair dried out and desperate for a little TLC!
Body Lotion — Just like your hair, the saltwater and sun can dry out your skin, as well. Bring your favorite body lotion along and lather up each night!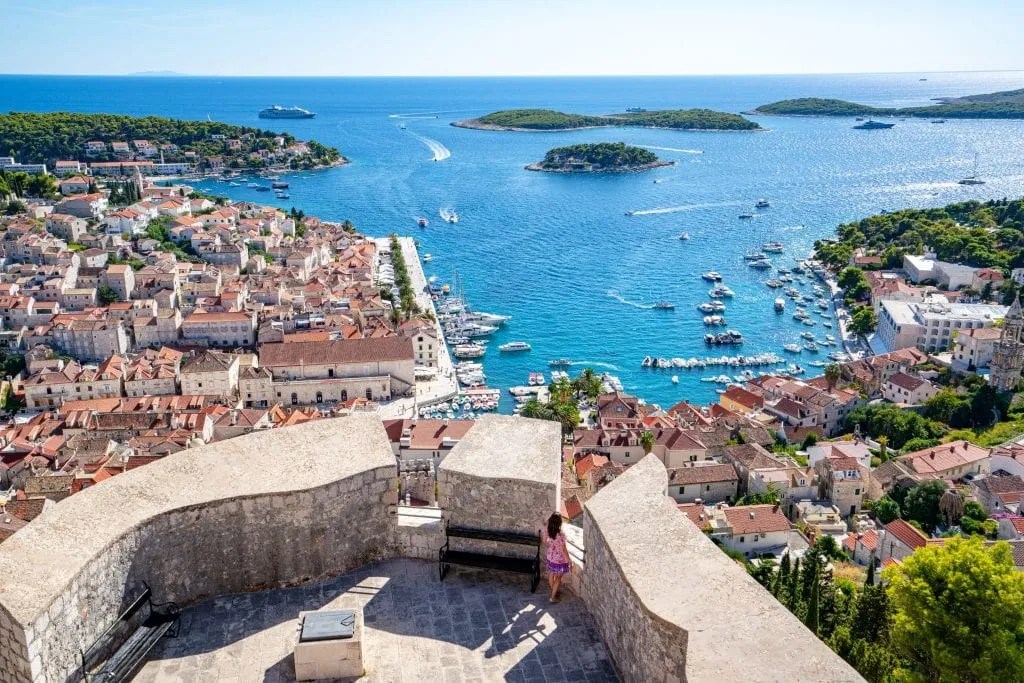 What to Wear on a Beach Vacation for Women
Trying to decide what exactly to wear to the beach can be a bit of a struggle: you'll want to balance sun protection, staying cool, and staying active, while also ensuring you have a few nicer outfits on hand–especially if you're headed to a resort or planning anything a bit dressier, like a date night.
Here's what to add to your wardrobe for your beach vacation!
Bathing Suits + Coverup
Obviously, we have to start here! I recommend bringing at least two bathing suits, and at least one that you feel comfortable being a bit more active in–so something you can wear swimming, jumping off boats, jet-skiing, etc. This is a great option, and something like this is also cute.
For sun protection, and to be able to turn your bathing suit into a DIY (super) casual outfit in a flash, we recommend also bringing a pretty coverup like this.
You can also use a casual dress to double as a coverup if you prefer: I used this maxi dress as a coverup on our last beach trip.
Dresses
When picking out dresses to wear on your beach trip, think light, flowy fabrics that will keep you cool.
Sundresses are some of my favorite things to wear on the planet, and I tend to wear them all the time at the beach.
I love this wrap dress (I'm wearing it in the photo below this section), and flowy maxi dresses like this are wonderful as well.
Rompers like this can also be a fun option if you want an all-in-one outfit that isn't quite a dress!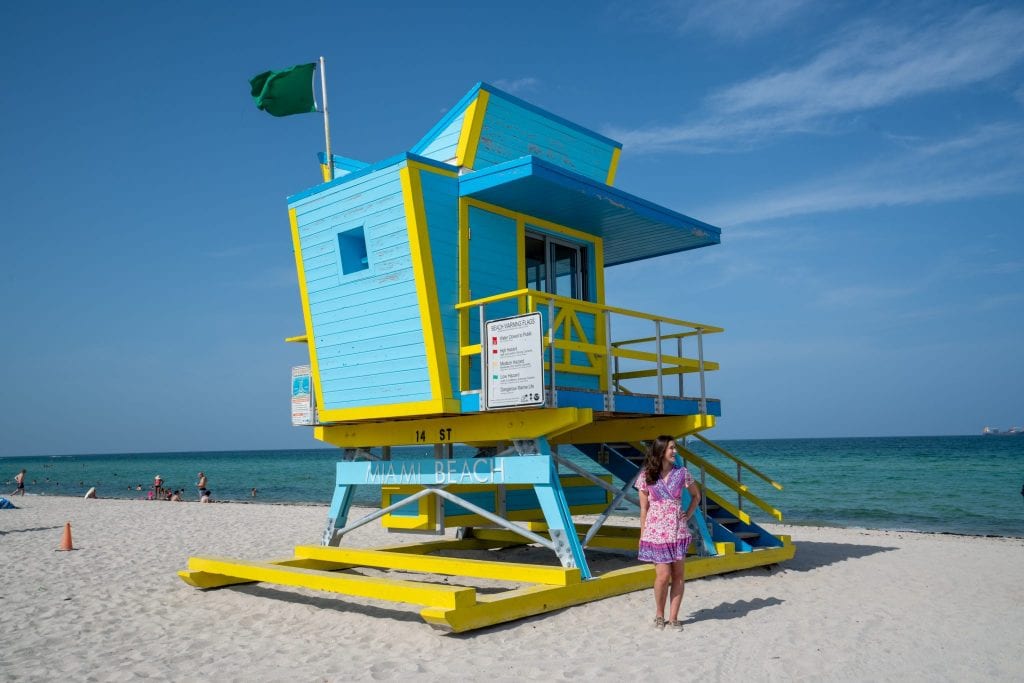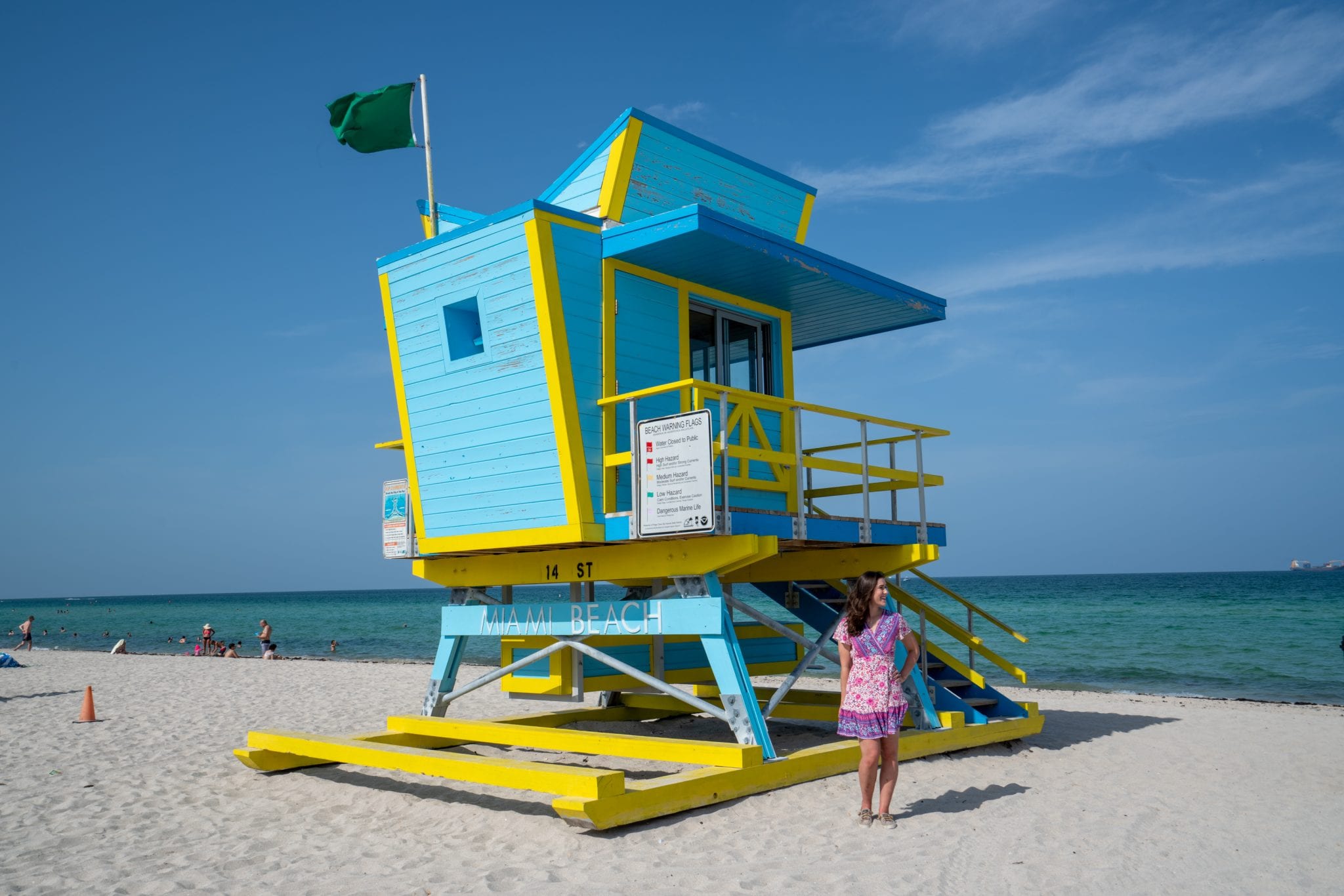 Tops
Beach vacation outfits are the perfect opportunity to pull out fun tank tops like this!
I also love casual, loose-fit shirts like this to wear with shorts on days spent in town.
Bottoms
Beach trips are the perfect opportunity to pull out casual jean shorts like these, which I tend to wear constantly when walking around beach towns!
Light, flowy skirts like this are also a great option to consider when putting together your beach trip outfits.
Shoes
When putting together a beach packing list, I generally like to bring three pairs of shoes: a comfortable pair of pretty sandals like these to wear around town, something a bit more substantial like these boat shoes for more active days, and, of course, casual flip-flops to wear down to the beach.
Accessories
When packing for your beach trip, sunglasses and a sunhat definitely belong on your list of beach vacation essentials. I personally love having a baseball cap with me as well.
Be sure to bring a purse with you to bring around town, and if you like to wear jewelry at the beach, I recommend opting for costume jewelry when swimming and playing in the sand.
What to Wear on a Beach Vacation for Men
I'll be honest–there's not nearly as much to say about what to wear on a beach vacation for men as there is for women, so this section will be a bit shorter than the women's section. That being said, here are the beach vacation essentials for men!
Bathing Suits
We recommend bringing at least two bathing suits, which will ideally mean that you always have one drying and one dry to put on. Something like this is a great option.
Tops
Casual t-shirts like these are perfect for a beach vacation, and depending on your personal style, you may want to bring some tank tops as well.
If you're headed to a resort that has a dress code at some restaurants or just have some nicer evenings out planned, light, cool button-down shirts like this are a great choice.
Bottoms
Casual shorts like these are perfect for a beach trip, and if you need a pair of pants, something light like these chinos will keep you (moderately) cool.
Shoes
A casual pair of boat shoes for around town and a comfortable pair of flip-flops for the beach will likely be the only two pairs of shoes you need for your beach vacation.
Accessories
When putting together your beach vacation packing list, be sure to include a hat and sunglasses to protect yourself from the sun!
Other Gear for Your Beach Vacation Packing List
Dry Bag
— Want to feel safe bringing your camera and cell phone out to the beach and on boat trips? Pack a dry bag to keep your electronics safe when you're not using them! With a (locked) dry bag, you can even swim from a boat to, say, a small island beach with your camera.
Sea Bands
& Non-Drowsy Dramamine
— If you're prone to motion sickness like me, I strongly recommend adding Sea Bands to your beach vacation packing list.
I use them on all boats and the occasional bus, and if things get really bad, take some Non-Drowsy Dramamine as well.
Trust me–you don't want to risk missing out on the joys of boat rides during your beach trip because of motion sickness!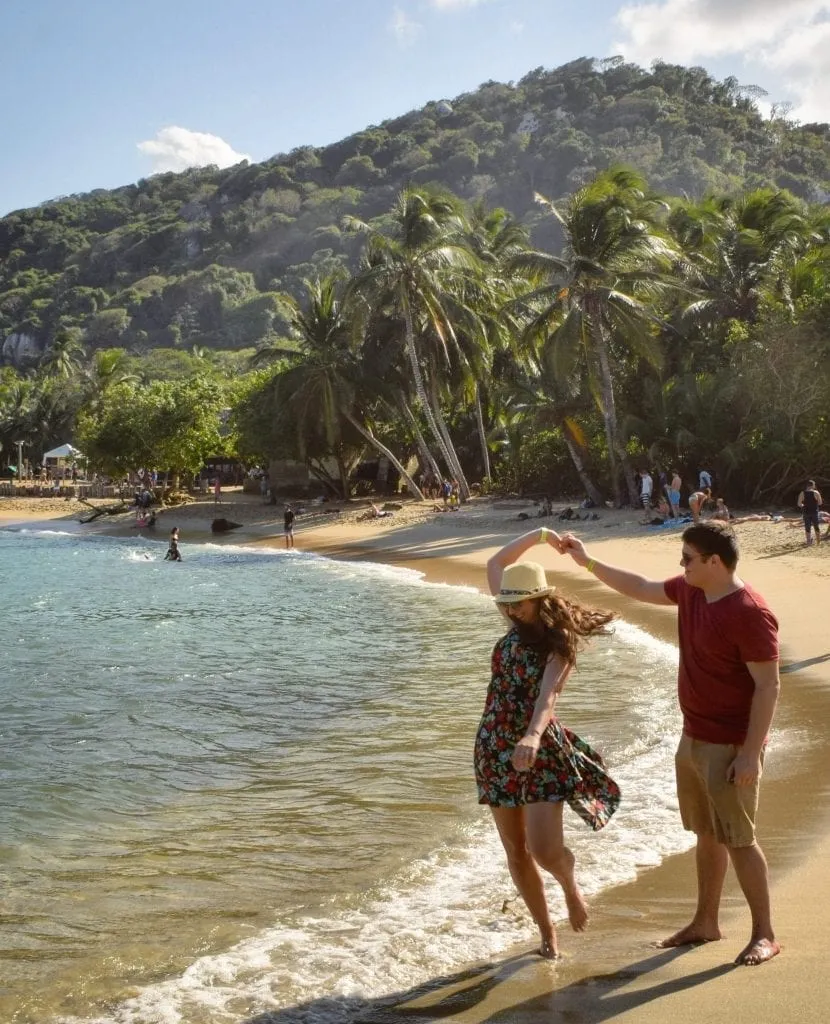 Travel Journal
— If you want to keep a travel journal during your trip to the beach but can't commit to a huge amount of writing each night, I can't recommend the One Line a Day Journal
enough–I've been using it for more than two years now and adore it!
Tripod
& Wireless Remote
— If you're traveling with a group and want to ensure that you get pictures of everyone together, a tripod and a remote will allow you to snap non-selfie photos easily! True, it's a bit of a pain to carry and not advised in busy areas, but the memories are priceless and the photos you end up with are generally so much better than the ones you get by asking a stranger to snap a photo for you.
Extra Memory Cards
— Don't stress about your camera's memory card getting full–bring extras along! They're so tiny you'll barely notice them, anyway.
Basic Medication — Some people prefer to buy medication for basic headaches, fevers, and stomach aches as needed, but who wants to deal with shopping when they're sick? We've never regretted packing our own basic meds.
Aloe Vera Gel — Obviously it's best to avoid getting a sunburn in the first place, but if you're prone to them, you may want to add some aloe vera to your beach vacation packing list–just in case.
Beach Games — Are you the kind of person who likes to stay active? When deciding what to bring to the beach, consider throwing in a frisbee, volleyball, or even a couple of buckets and small spades for kids (or kids at heart) to stay entertained throughout the day.