Boston is a city that I never meant to fall in love with and will now always count amongst my favorites–and with these fun quotes about Boston, I hope that several other people can help me explain why.
There's just something about the history, beauty, and culture of New England's largest city that is completely captivating.
Some say that Boston feels like a "big small town", which is true. 
But while cities like New York or San Francisco may be trendier, Boston has a steadiness, grit, and beauty that is impossible to ignore.
Here are some of the best Boston quotes around to sum it up.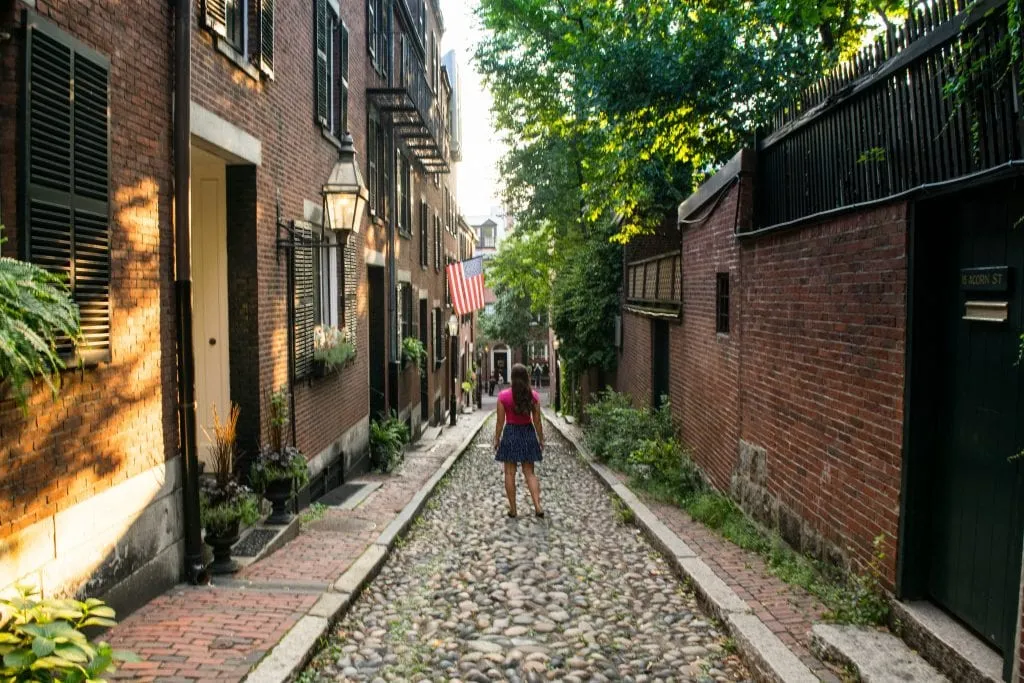 Some links in this post may be affiliate links. If you make a purchase through one of these links, we may earn a small commission at no extra cost to you. Please see our

disclosure policy

for more detail.
"Boston is the one place in American where wealth and the knowledge of how to use it are apt to coincide." — Ralph Waldo Emerson
"That's all I claim for Boston–that it is the thinking center of the continent, and therefore of the planet." — Oliver Wendell Holmes
"It's such a great city, visually. You can't get that kind of look in Canada that you can get in Boston: the old-brick historical buildings, the winding streets, the old but funky neighborhoods like Southie and Somerville. You can't get that elsewhere. It's a very unique place in that way." — Brad Anderson
"Boston is actually the capital of the world. You didn't know that? We breed smart-ass, quippy, funny people." — John Krasinski
"In Boston they ask, `How much does he know?' In New York, `How much is he worth?' In Philadelphia, `Who were his parents?'." — Mark Twain
"I call Boston home because it's where I started coming into my own." — Sasha Banks
"Boston has two seasons: August and winter." — Billy Herman
"Sometimes you just don't feel the same everyday, it doesn't matter what you do, but when you have people looking forward to seeing you perform for them, that puts you in the mood, and that's natural in Boston. That's why it's such a special place to play." — David Ortiz
"When you think about Boston, Harvard and M.I.T. are the brains of the city, and its soul might be Faneuil Hall or the State House or the Old Church. But I think the pulsing, pounding heart of Boston is Fenway Park." — John Williams
"I love Boston; it's like Paris." — Tyra Banks
"If you love this country and study history, then you will love Boston." — Marcus Luttrell
"Massachusetts has been the wheel within New England, and Boston the wheel within Massachusetts. Boston therefore is often called the `hub of the world' since it has been the source and fountain of ideas that have been reared and made America." — Reverend F.B. Zinkle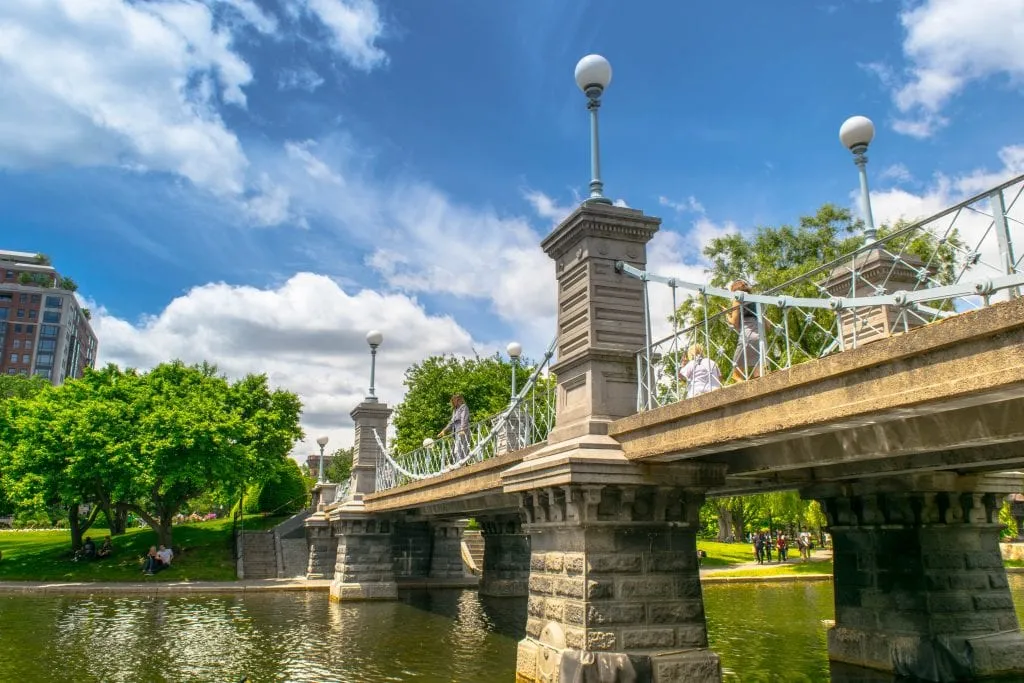 "I guess no true Bostonian would trust a place that was sunny and pleasant all the time. But a gritty, perpetually cold and gloomy neighborhood? Throw in a couple of Dunkin' Donuts locations, and I'm right at home." — Rick Riordan
"Boston is large enough to learn your independence and small enough to make your own." — Henry Winkler
"When I'm in Boston, I always feel like I'm home. I almost cry, I feel so good. — Luis Tiant
… And really, same Luis. I always feel at home in Boston.
Love these quotes about Boston and want to read more about visiting the city? Check out our Boston weekend itinerary and our gigantic list of the best things to do in Boston!