There are so many moments that get lost between the big moments.
This is my third year sharing some of our most memorable travel moments of the year, and what stuck out to me about this year's list is how few items are the type of things that normally make it into my very information-based blog posts.
They're often not the big experiences or excursions (though there are a few of those).
They're the little things–the moments that stick with us for months and years, the moments that matter more to us than to anyone else, the moments that we can look back on and, despite the relative simplicity of many of them, easily see how they weave neatly into our travel story and guide the choices that come after them.
Vilanculos, Mozambique
All I can see are sandbars and the Indian Ocean.
I'm alone in the world at this moment: sitting on a nearly-deserted island off the coast of Mozambique, perched on a sand dune that feels like velvet between my toes, and unable to hear anything but the wind kicking up sand around me.
I have never been anywhere quite like this. I have never felt further from home. Both thoughts make me grin–it has been too long since I felt this way, and I immediately resolve to feel this far-flung again soon.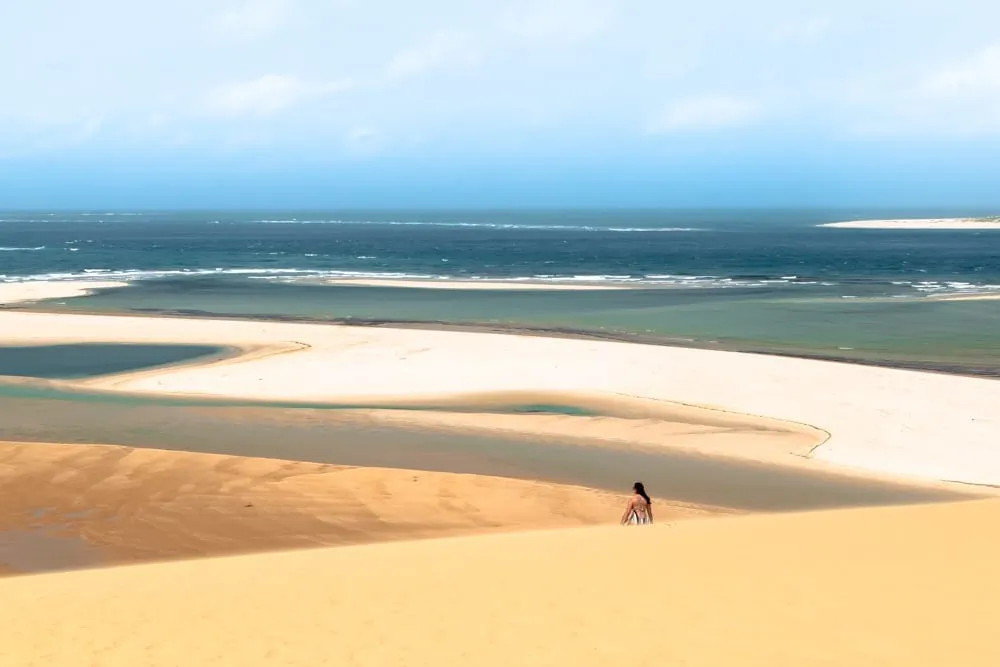 Paris, France
As soon as we arrive back in Europe and I don my old blue coat again, I feel them and smile: a few leftover metro tickets from our Paris trip over the 2014 New Year linger in the pockets of this coat, and with how infrequently I wear it, I've simply left them there as a tactile memory of our first trip to Europe.
I enjoy having them there–I think of that first trip fondly each time I feel them–so I'm a bit sad when we're strolling through Il de la Cite on our second trip to Paris, bound for Notre Dame, and they go flying into the street when I pull my glove from my pocket.
They immediately disappear under the busy Parisian traffic, and it hits me all over again for what might be the 10,000th time: we're in Paris again, and this time, we don't have to go home and back to our 9-5 jobs. We don't have to say goodbye for years at the end of this visit. We don't have to wonder when our next trip abroad will be, or stare at our long list of dream destinations and wonder which ones should take priority on an annual vacation.
Back in 2014, we never dared to dream as big as this–so I guess I can be content letting Paris have its metro tickets back.
… A few minutes later, though, I do nab a few of our metro tickets from this trip out of Jeremy's wallet and put them back in the coat pocket. As it turns out, I still like preserving travel memories in even the most unassuming of places.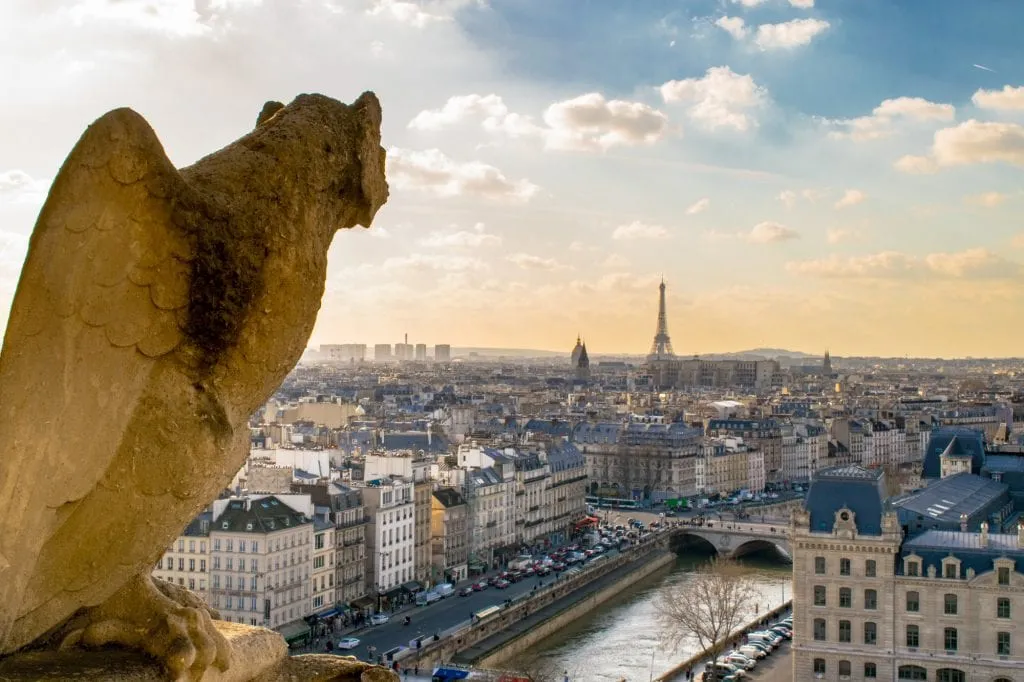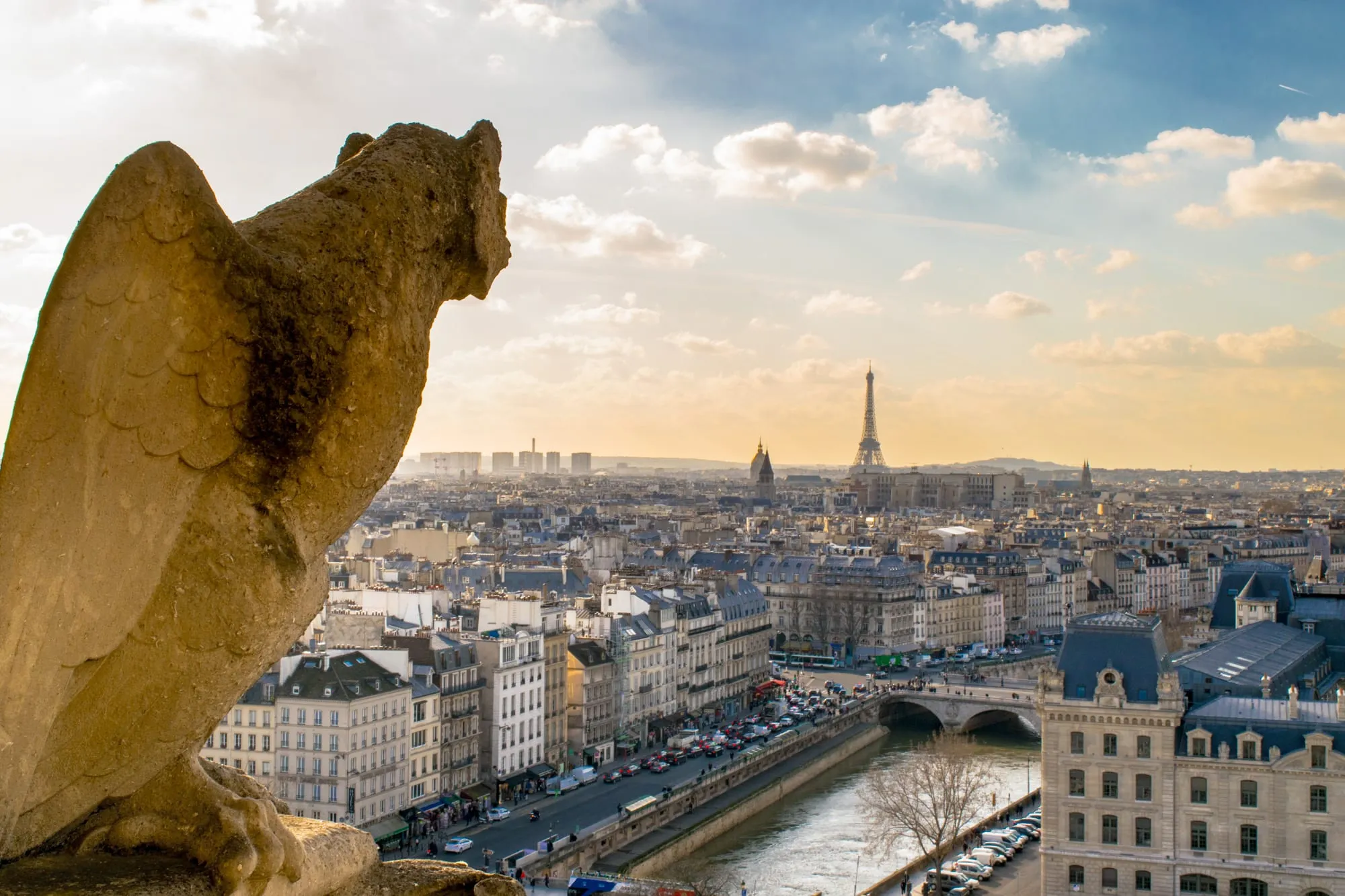 Bologna, Italy
We're sitting at our small kitchen table of the month, devouring a plate of pasta and pesto for the umpteenth time–but we're focused not on our food, but on the gigantic world map that hangs on the wall beside us.
The planned portion of our year is rapidly coming to an end, and we need to decide where to go next. Our eyes move greedily across the globe–Europe, Central Asia, the Middle East, Africa, Southeast Asia?
Eventually, after days and weeks of indecision, we trace our fingers over one region and smile at each other: southern Africa it is.
Kruger National Park, South Africa
We haven't seen any other humans in at least an hour–but we're not alone.
In our tiny car on a tiny dirt road, we are stopped in awe: three elephants are chowing down on impressive amounts of grass disconcertingly close to us.
They are so big. We're not the types to fear animals (excluding Jeremy and his fear of birds, but that's another story), but it's hard not to be a little anxious in spite of ourselves in the face of such enormous, powerful creatures.
For nearly 15 minutes we sit quietly, snapping photos and trying to pick our jaws up off the ground as the elephants amble around, never pausing long between bites. Occasionally, they look at us with what we could flatter ourselves by calling curiosity but could probably more accurately be described as the way a teenager stares blankly at inspirational posters on classroom walls while the teacher gives a lecture they find boring.
For us, this is a once-in-a-lifetime experience.
For them, it's lunch.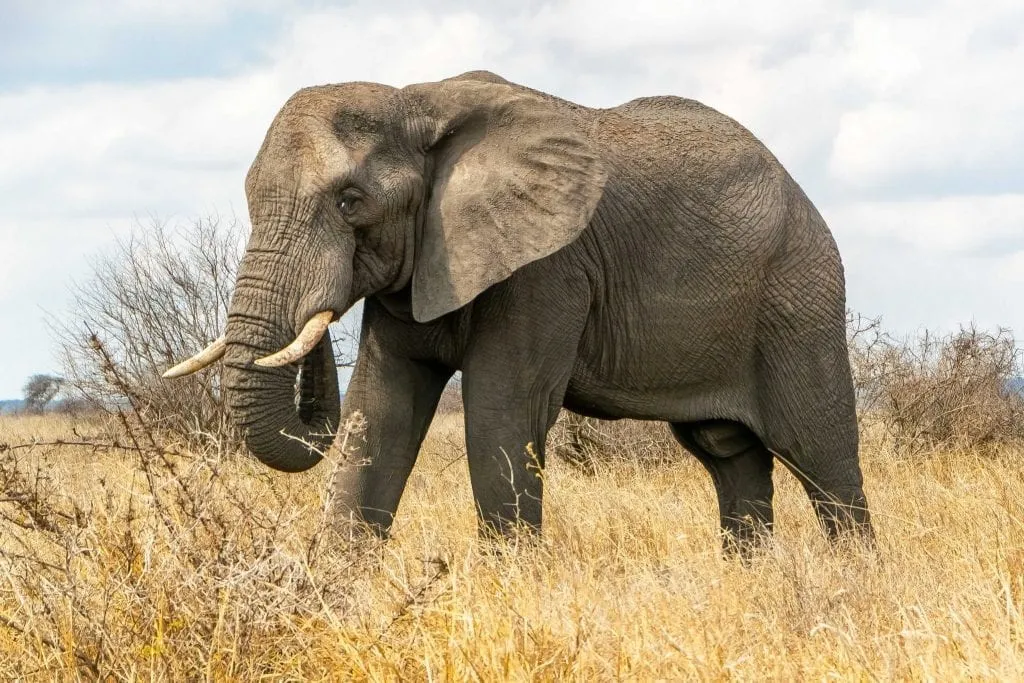 Somewhere Along the Border of Turkey
"Well," the border agent sneers, "I guess you're going back to Bulgaria, then."
Shit.
We've really done it this time: at approximately 4:30am, we've found ourselves at a border crossing completely unprepared to present proof of onward travel out of Turkey. We technically have the proof–two very expensive airline tickets with our names on them for our upcoming trip to Johannesburg–in our email accounts, but of course this tiny border crossing doesn't have wifi.
And of course we forgot to save the tickets to our phones before leaving Sofia on an overnight train bound for Istanbul.
And of course, to add insult to injury, we haven't been able to sleep on the hot train car with broken a/c, and of course I have taken out my contacts and accidentally left my glasses on the train in my exhausted fog, leaving me nearly blind and immensely frustrated.
"Look," I finally snap after several rounds of questioning, answering, begging, and pleading, my temper displaying itself in its characteristically uncharming way, "You won't let us use your computer to show your our proof of travel, we have our visas, and we clearly didn't overstay on our last visit to Turkey just a few months ago! We have no intention of doing it now."
The border agent sighs and disappears for longer than we would like. The secondary questioning room is tiny, and we look at each other in a bit of a panic–what do we do if we can't get into Turkey? It's not like there's a hotel nearby.
Finally, the grumpy border agent returns–with stamps in our passports.
"Be sure not to overstay," he says when handing them back, and we nearly run out of the room after a chorus of thank yous, lest he change his mind.
We won't be making this mistake again anytime soon.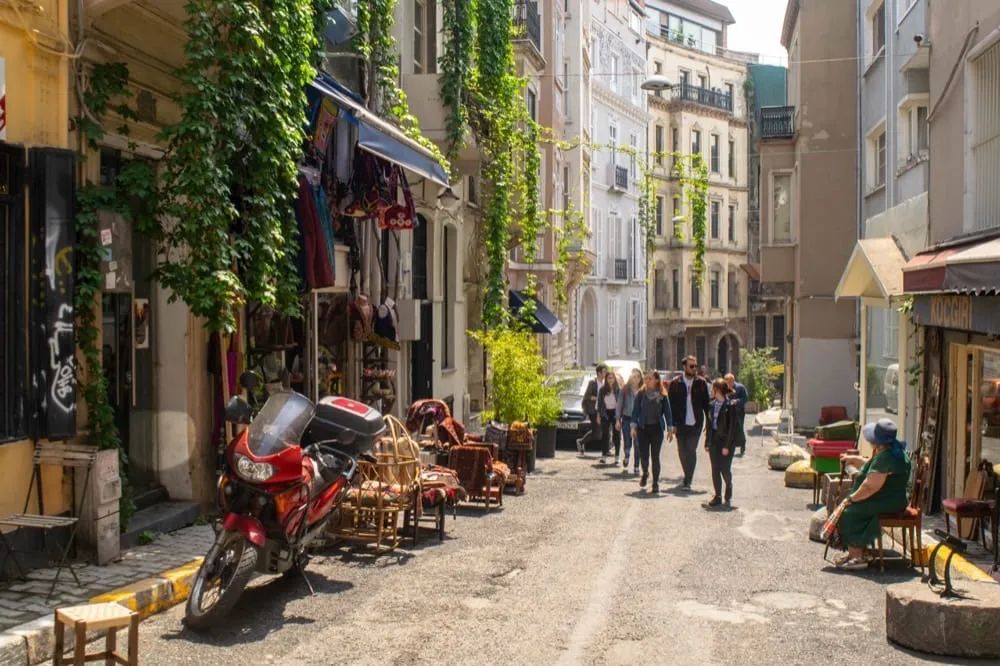 Rome, Italy
It's standing in an ossuary surrounded by human bones that form chandeliers, furniture, wall decor, and more that I finally put my finger on why Rome, a city that we merely liked in 2017, has rocketed up the list to be one of our favorites in the world in 2018: it's the layers.
Rome is a city of layers–ancient and modern and everything in between. It's a place where, on Halloween, we can wander through the bizarre and creepy Capuchin Crypt in the morning and then stroll to the famous Spanish Steps in the afternoon.
It's a city where our walk "home" for the month takes us right past another country.
A city where 2,000-year-old ruins are concealed among office buildings, where each neighborhood feels entirely unique, where we can feel confident that a lifetime of exploring wouldn't be enough to uncover all of the city's secrets.
As I stare up at a particularly disturbing chapel that has an altar formed of bones in the front, I know with absolute certainty that I will never be finished with Rome.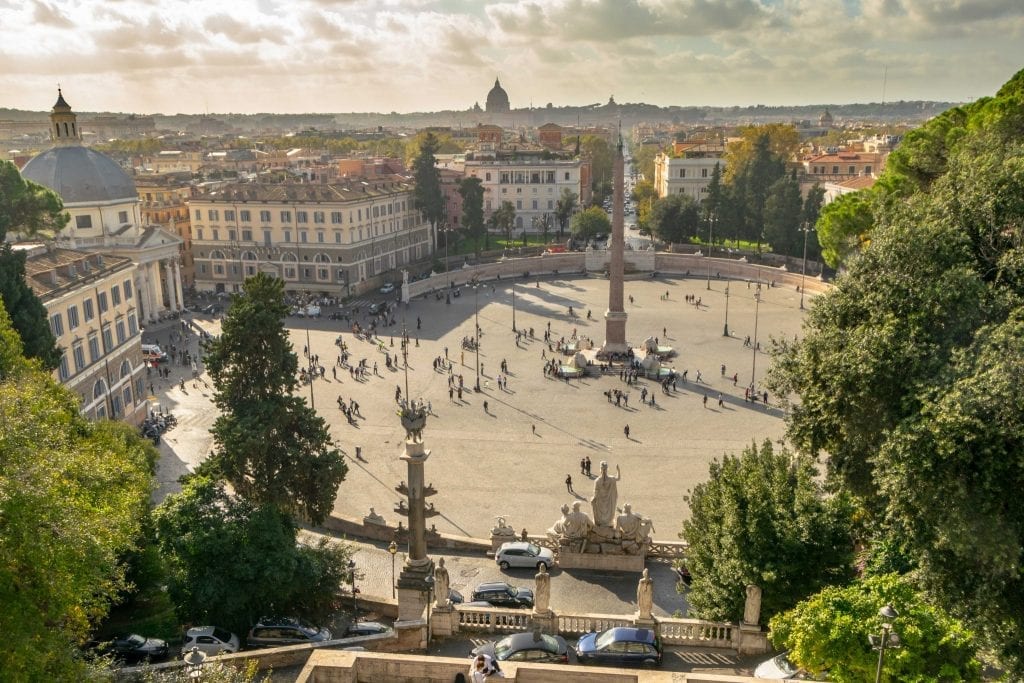 Istanbul, Turkey
I smile up at Jeremy with pride: we're about to head to the top of the Galata Tower, and my linguistics enthusiast of a husband has asked for our tickets in the local language.
"You speak Turkish?" the cashier asks in surprise, looking up from his work.
"Just a little," Jeremy says in Turkish, thrilled with the excuse to stretch his language skills.
The cashier grins and hands us back way too much change: "For you, the local price."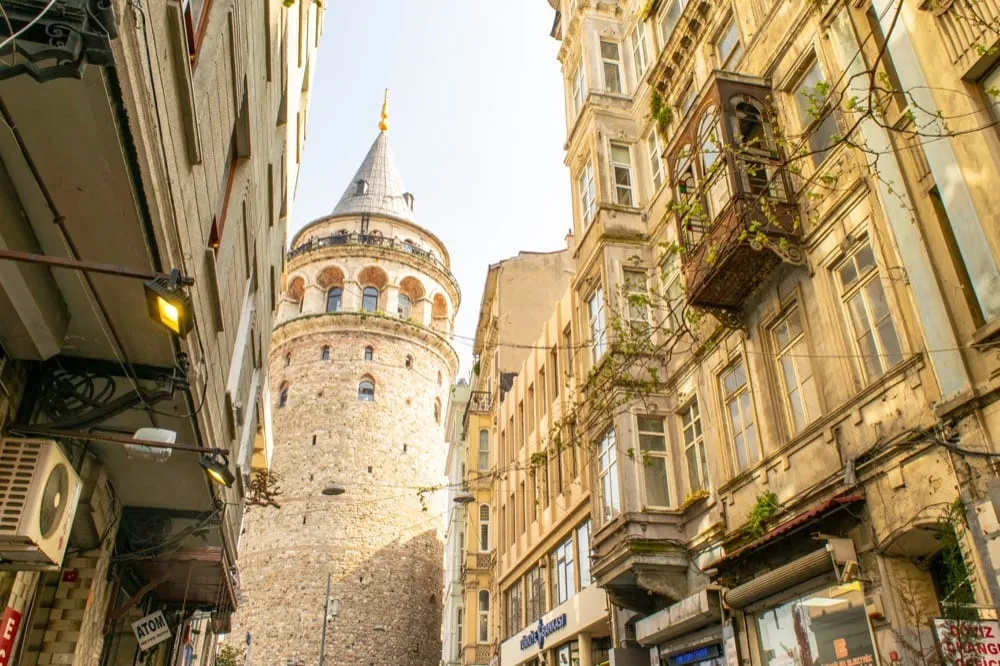 New Orleans, Louisiana
"Who would have thought," I remark to Jeremy, a full bucket of water taken from the hotel pool in each of our hands, "that the place we would go the longest without running water in a city would be in the USA!"
And yet, that is becoming the story of our time in New Orleans: a few days of no running water, of flushing the toilet in our Best Western hotel room with water from the pool, and endless jokes about how after traveling to many so-called undeveloped corners of the world, we are contending with this particular issue at home.
"Worth the hassle to get to eat beignets, though" he answers, and nothing could be more accurate.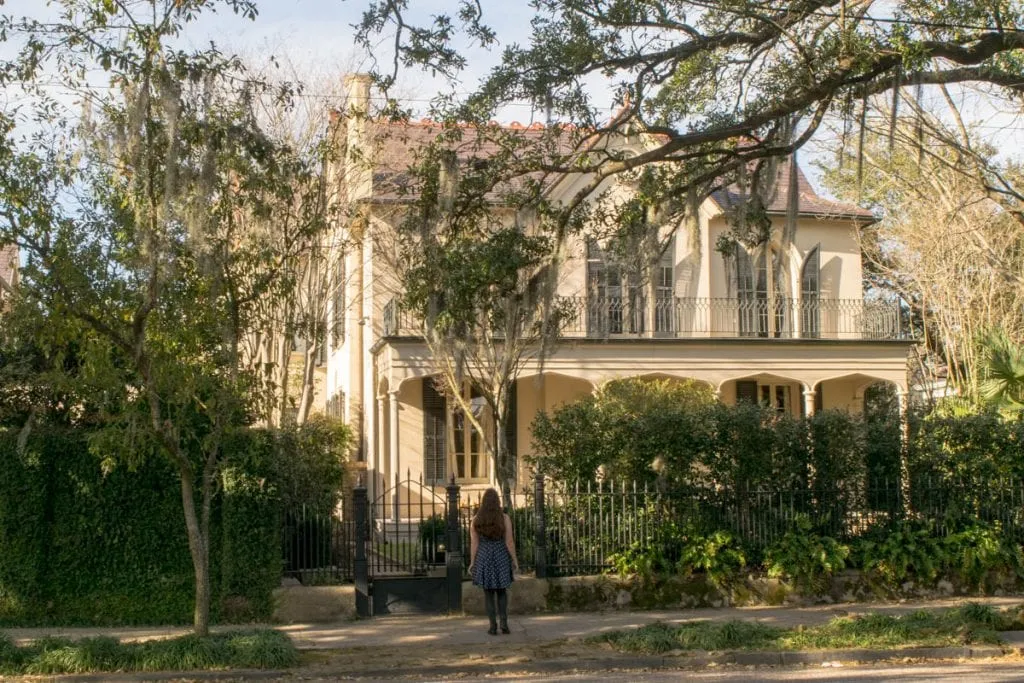 Salzburg, Austria
As we sit in a pew near the altar of the Salzburg Cathedral, we feel time pressing down on us: long, long ago, in a world that feels so very far away, Jeremy's grandfather was confirmed in this very cathedral.
Outside, our favorite Christmas market in Austria is hopping, but inside, it's nearly silent, and we can't help but be a bit awestruck by the space we are currently occupying.
History, of course, is easy to feel in opulent European cathedrals, but this one is far more personal: it is literally mind-boggling to stare up at that dome, those murals, these statues, and imagine the sheer number of things that led from a boy named Franz being confirmed in the Church in this space, to his very American grandson returning to this spot more than half a century later.
I'm sure that the Franz of then never would have predicted the exact circumstances that led us here–and I'm equally sure that we will one day marvel at the changes in the world and our lives that lead us to wherever we will be 50 years from now.
Cape Winelands, South Africa
Beneath the exhaustion, nausea, and dehydration, I dimly think to myself that I can't remember the last time that I felt this miserable.
Food poisoning has come to me fast and hard on a vineyard in South Africa, and it's difficult to believe that just a few short hours ago I was sipping wine and sharing a piece of cake with Jeremy while admiring a sunset together.
Being on a vineyard in the middle of nowhere, we have no access to supplies: no Pepto Bismol (how did we let our supply lapse?), no Sprite, nothing. It's going to be a very long wait until morning.
My only solace is that Jeremy and his iron stomach are fine and that he is an absolute master at taking care of me when I'm sick–and then, unmistakable sounds start emanating from the bathroom.
"Oh, honey," I groan, "I am so, so sorry…"
Salento, Colombia
Is this Middle Earth?
I find myself silently repeating this question to myself with nearly every step through the lush valley: the vegetation is just so green, the river so clear, and Jeremy, our guide, and I, plus our three horses, are the only living things around.
We meander slowly, less concerned with speed than the view, and eventually reach a beautiful waterfall… just in time for the rain to pour.
Despite the warm ponchos our guide breaks out for us, it's a cold and wet ride back to town, and we're more than ready for a hot drink and a pile of fleece blankets by the end of it.
Yet, despite the less-than-ideal weather, Jeremy grabs my hand and announces on the very wet walk back home, "This is the best Valentine's Day we've ever had."
… And I can't help but agree.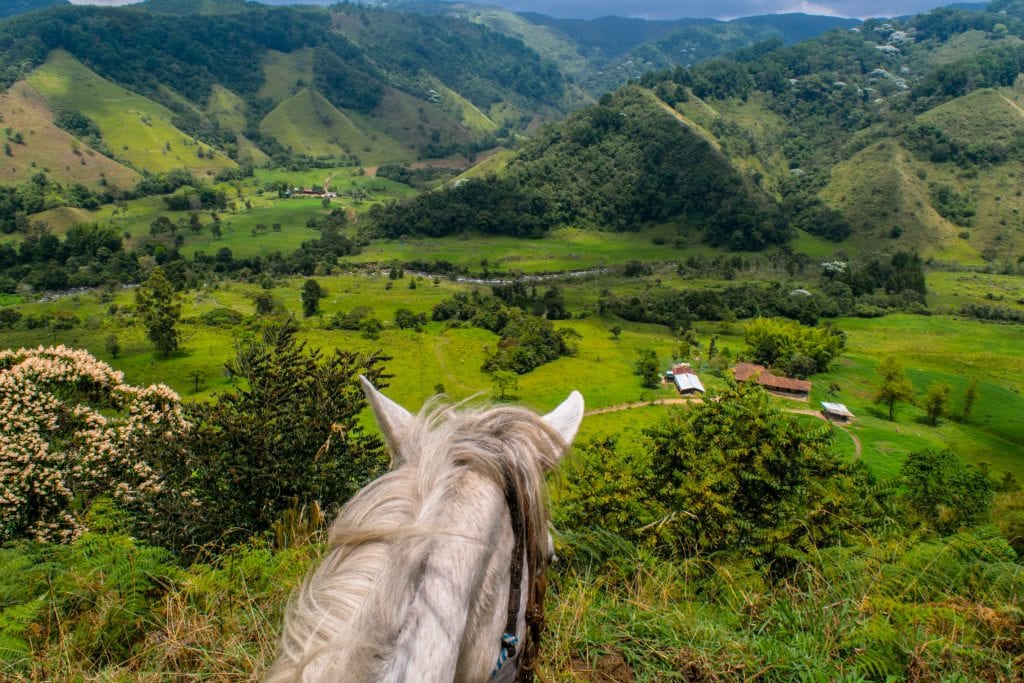 Cappadocia, Turkey
Before dragging myself out of the literal cave we were sleeping in before dawn, I was only mildly certain that riding in a hot air balloon over Cappadocia was going to send me into a panic.
As I stand in the basket at dawn, looking at what seems to be a suspiciously low barrier between "humans being held up by air" and "certain death", my conviction grows a bit stronger.
Don't be ridiculous, I tell myself firmly. This is supposed to be a magical experience. Your fear of heights is not going to ruin it.
The anxious part of my mind laughs at this statement… and yet suddenly, we're off the ground.
… And it is magical.
Slowly but surely, by fingers uncurl from their death clench on the railing and I ease toward the front of the basket, eager to soak in views of the landscape that doesn't seem to look quite like Earth–and also, let's be real, to enjoy the views of the hundreds of other colorful balloons sharing the sky with us.
Yeah, okay–this is worth it. Worth the dawn wake-up call, worth the high price tag, worth the plane ride to Cappadocia in the first place, worth ignoring my fear of heights. Totally worth every. last. bit.