We have had epic travel months, weeks, and days this year–but as always, it's the moments that truly stand out.
Last year, we shared several vignettes about our most memorable travel moments, varying from the electrifying to the embarrassing to the seemingly mundane.
This year, we are excited the continue the tradition.
After writing this post, I immediately noticed a few differences from last year's version: first, fewer negative moments stick out this year, possibly because we've internalized fewer of them and possibly because we've simply had fewer of them.
Second, our most memorable moments frequently crop up during some kind of adventure activity that has us physically engaged with the world–not surprising, considered our travel style.
And third, we really like Italy. A lot.
We (appropriately) spent time in 17 countries over 2017–here are 10 of our most memorable travel moments from those adventures.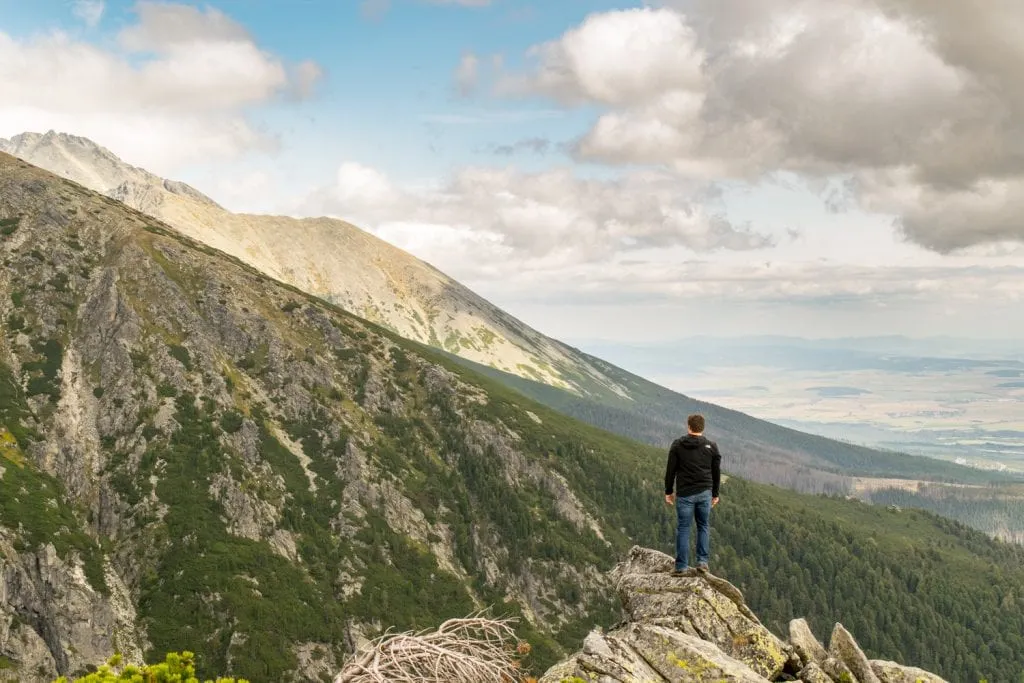 Some links in this post may be affiliate links. If you make a purchase through one of these links, we may earn a small commission at no extra cost to you. Please see our

disclosure policy

for more detail.
Rome, Italy
"Oh my God, it's right there!"
We look at each other excitedly, our casual conversation about what to eat for lunch immediately forgotten: we have just walked out of our metro stop, and the Colosseum, with all of its beauty and impressive history, is right there in front of us.
Perhaps this shouldn't be a surprise–after all, we did just exit the metro stop named "Colosseum"–but the sheer closeness of it shocks us.
So much history, so much grandiosity, all settled quite comfortably into the middle of this very busy, very modern city.
We shrug off a few hawkers and immediately head to the line: we just can't wait to go in.
[instagram url=https://www.instagram.com/p/BZwFNRThYeh/?taken-by=ourescapeclause]
Utila, Honduras
Suddenly, I am utterly alone in the pitch black ocean.
It is our first night dive, and our instructor has sent us out as a pair on a simple navigation exercise with a compass. We start out together, moving away from the other divers until they disappear into the night–and then suddenly, so do you.
I am unnerved, but I do not panic. I cover my flashlight with my hands as instructed, letting the darkness wash over me completely. It is the strangest sensation I've ever had, hanging neutrally buoyant in the warm waters of the Caribbean Sea with no light, no movement, no sound but that of my respirator.
In that moment, I don't think of sharks or of fish or of getting lost–I have a compass, after all. I am secure in my safety, and in yours. We haven't gone far from the other divers.
And yet.
I am alone–in a way, more alone than I ever have been in my life, cut off from even the most basic of sensations, like gravity and light.
It is unnerving. It is disturbing. It is relaxing. It is peaceful.
Even as I glance down at my compass and chart a brief course back to the group, I am aware that I will never forget that moment of feeling completely alone in the inky black nighttime sea.
Read Next: Koh Tao vs. Utila: Choosing a Beginner Scuba Diving Destination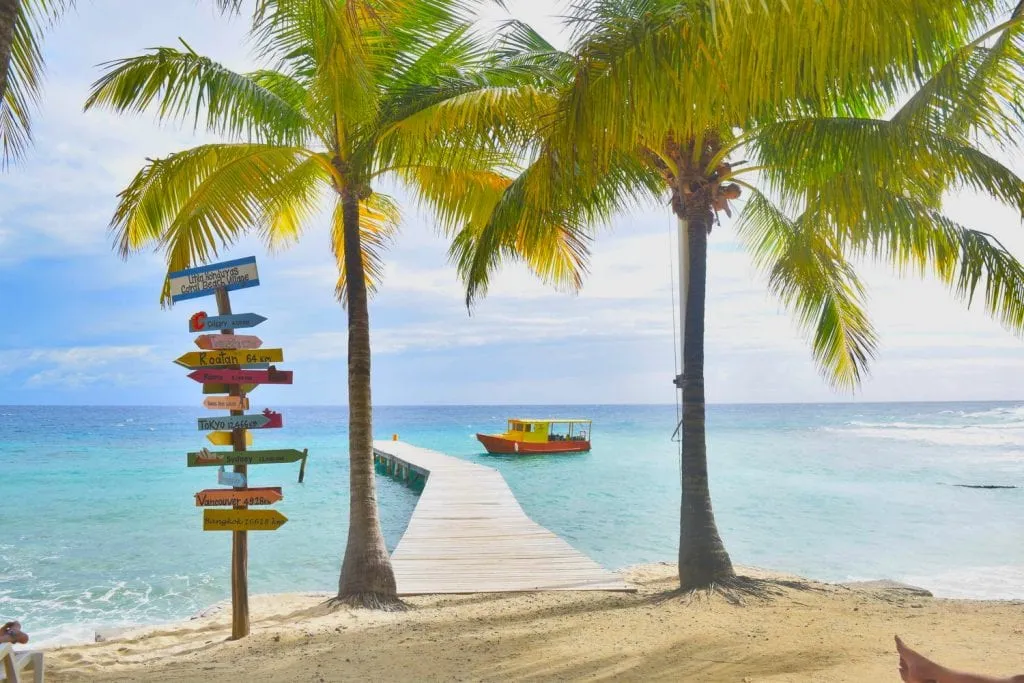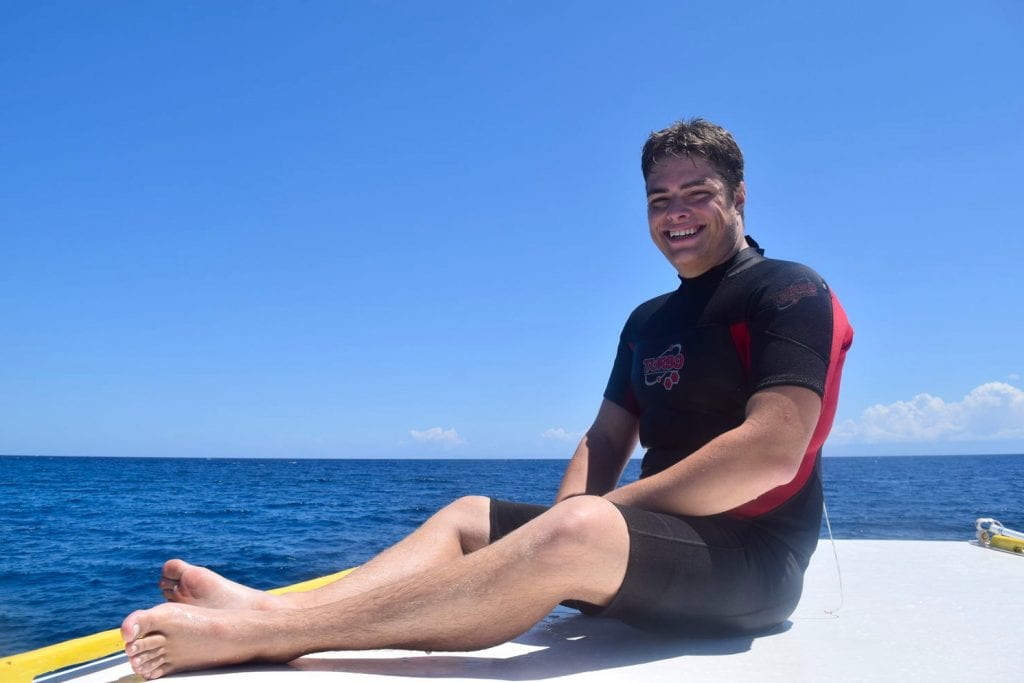 New York, New York
Suddenly, I'm laying on my back in the middle of Manhattan traffic, my arms and legs up in the air like some sort of confused, upside down turtle.
I am briefly stunned, and laugh in an almost confused way, even though I'm immediately aware of the problem: I tried to climb into a taxi while wearing my backpack, and since the backpack is taller than me, it hit the door frame and knocked me backwards into the street.
This knowledge doesn't solve the immediate problem, though: traffic is headed my way, and I'm literally laying in front of it.
It only takes me a few seconds to hop back up and successfully scurry into the taxi, but I find myself unable to stop laughing at the absurdity of it all: that's a new level of klutziness even for me, ending up flat on my back in the middle of 7th Avenue.
Read Next: Finally: Our First Weekend in New York City
Antigua, Guatemala
Boom.
"Is that…?"
Our ears perk up in wonder immediately, because even as we ask the question, we know the answer: our grueling hike up Volcano Acatenango is about to reward us in the best possible way. Nearby Volcano Fuego has decided to greet us at our campsite in the way only an active volcano can, and we are electrified with excitement.
All thought of our sore legs, backs, and shoulders immediately forgotten, we scurry forward through the last 20 minutes of our hike, feeling jolted with each sound of the nearby disturbance.
When we finally round that last corner, Fuego is there waiting for us: directly in front of our campsite for the evening, ash is pouring into the sky–just far enough away that we feel relatively safe, but close enough that we are compelled to do nothing but stare in awe of the power of the Earth literally erupting before us.
Read Next: Our Volcano Acatenango Hike: The Good, The Bad & The Ugly
Venice, Italy
Immediately upon making our way into St. Mark's Square, we see how much can change in a day.
Yesterday, we strolled across the square with ease. Today, the square is covered in water: not terribly deep, but water nonetheless.
From our vantage point on the walking platforms put up in honor of this small acqua alta, we watch tourists in brightly colored booties take selfies in the flood, hawkers sell as many pairs of the booties as they can, and a few people who clearly have no respect for either November weather or germs wade into the water barefoot.
It's a strange feeling: we are so glad we got a chance to see a small sliver of this reality, and so very sad that it is the reality at all.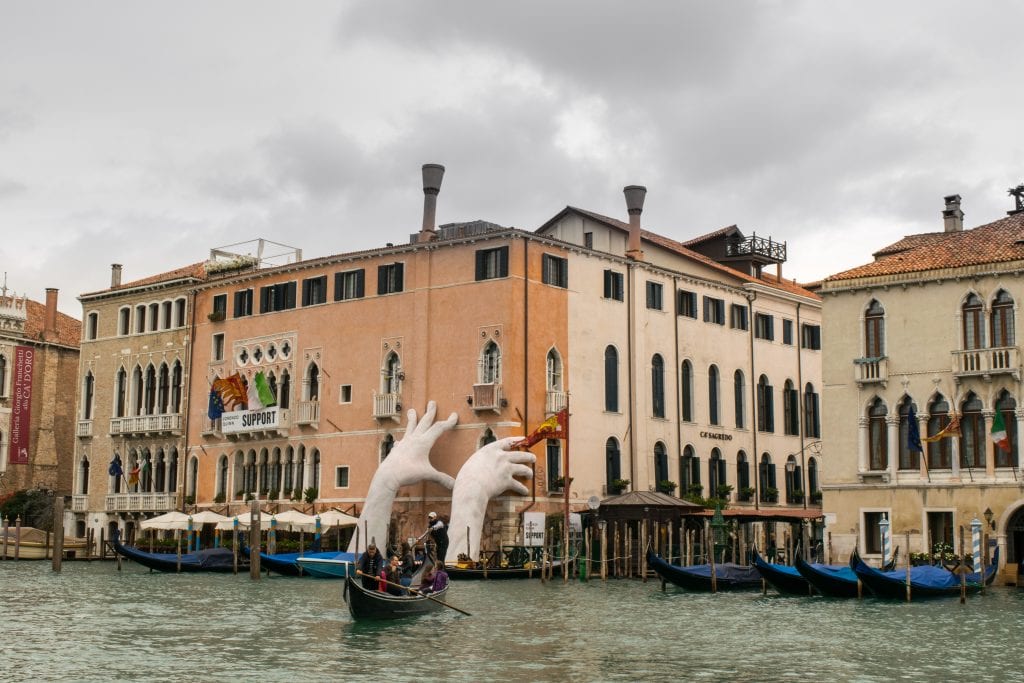 San Ignacio, Belize
A jutting piece of rock nudges against my neck as I ease myself down into a small hole within the ATM cave. I can feel the water rushing around me, and hear other members of our group above me, waiting their turn to lower themselves into oblivion.
Crack.
The pain hits immediately: the pinky finger on my right hand is angrily protesting where it snapped against the rock as I lost my balance lowering myself, and I can tell this injury won't heal immediately.
The pain doesn't bother me, though: I'm too pumped on adrenaline from our time climbing, swimming, and scurrying through rushing water, pitch black darkness, enormous caverns, and chambers holding the remains of human sacrifice victims to care much that I've probably broken my finger.
Read Next: Beaches, Caves & Chicken Buses: Our Best Experiences in Belize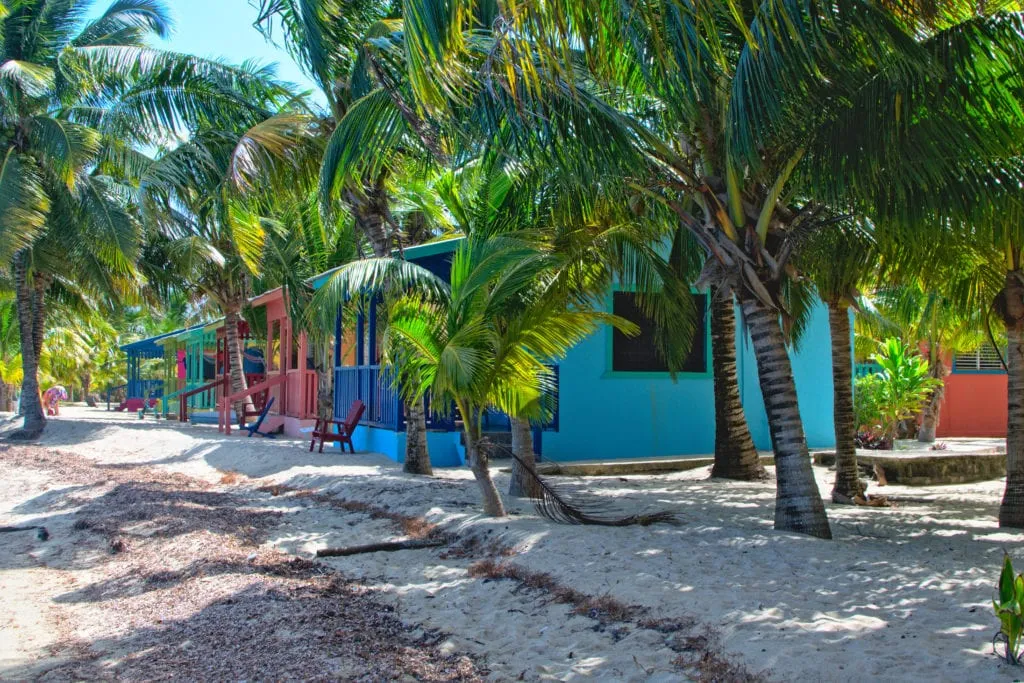 Puerto Viejo, Costa Rica
My brother and I are having one of those moments that makes me remember how much I miss him: we're a little bit drunk (his fault, partially because he's the one who was pouring the Rum & Cokes and partially because I'm the big sister and get to say things like that), laughing and chatting and walking along an empty Costa Rican beach as the sun sets before us.
A fair bit of light is still clinging to the sky, and in our inebriated and relaxed state, the difference in light within the 500 yards of jungle that stands between the beach and the house our family has rented for the week doesn't occur to us.
It occurs to someone, though: our dad suddenly tears out of the woods–we've been gone longer than we thought.
"Don't you guys realize how dark it is?!" he asks, incredulous.
We look around–"It's not dark out here!" we say, laughing–but as we made our way into the woods to follow dad home, the darkness closes in on us and the howler monkeys raise a ruckus in the way that only they can, their howls echoing all around us with the power and mystique of creatures much bigger and more powerful than themselves.
We can kind of see why he was concerned.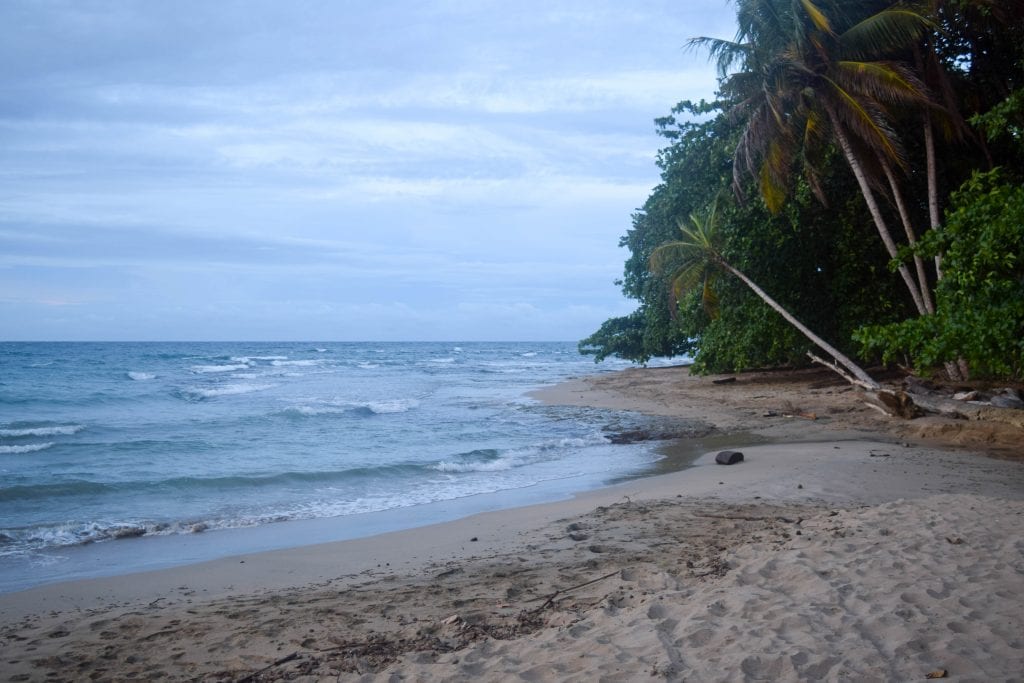 San Juan del Sur, Nicaragua
My thighs are burning with the effort to cling to the powerful horse below me: this is the fastest I've ever galloped a horse, and I am invigorated by both the adrenaline from the ride and the beauty of where we are.
The wide beach stretches out before us, completely empty except for our group–the only sounds are of horses running and of the waves of the Pacific Ocean rolling toward us, and the glow of sunset makes the view ahead that much prettier.
With every deep breath of salty air, I smile a bit wider: this is even more fun than I dreamed it would be.
Read Next: Horseback Riding in Nicaragua with Rancho Chilamate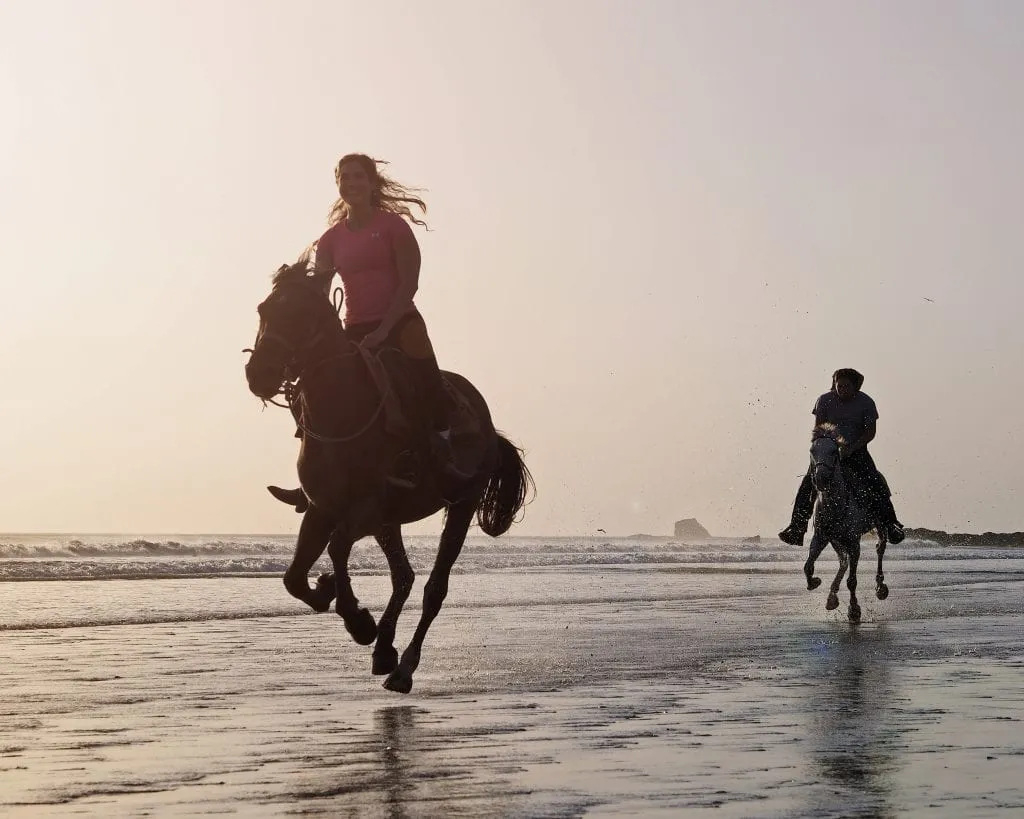 Tuscany, Italy
The wind is tugging at my hair: look this way, look that way, it begs.
My arms are wrapped around your waist, and the Tuscan countryside is flying by from where we sit on a vintage Vespa: images of farmhouses and olive trees and grapevines and laundry hanging in people's yards flicker before our eyes. The sun is shining, it's 75 degrees outside, and there's not a cloud in the sky.
In our future sits a lunch of fresh bruschetta, pasta, and Chianti Classico while overlooking the Tuscan countryside… plus almost another solid month to stay in Tuscany after that.
We smile and laugh and I hug you tighter: the sheer freedom of it all is intoxicating.
After all, it is hard to imagine a more perfect day or month or life than this.
Read Next: 8 Romantic Things to Do in Tuscany