There's no getting around it: a trip to Paris costs a pretty penny.
The City of Lights is not a cheap place to visit, and planning a Paris travel budget will likely require some sacrifice.
That being said, there's a reason that a trip to Paris, cost aside, is a bucket list trip for so many around the world.
Paris is a captivating, enthralling, endlessly interesting city, with a never-ending list of things to see and do (and some of them won't even add a penny to your Paris travel budget).
Ready to put pen to paper and plan the less-romantic aspects of your trip to Paris?
Here's how much a trip to Paris costs.
Some links in this post may be affiliate links. If you make a purchase through one of these links, we may earn a small commission at no extra cost to you. Please see our

disclosure policy

for more detail.
How to Use This Trip to Paris Cost Guide
Obviously, every traveler and every Paris travel budget is unique–but after traveling to Paris many times on many different budgets, from budget backpackers in our early twenties all the way through more comfortable price points, we've put together these estimates to help paint a clear picture of what a trip to Paris costs at several different budget levels.
All of these estimates for the price of a trip to Paris are given in USD unless otherwise stated and are for one person–if you're traveling in a group, you'll likely be able to squeeze by on numbers a bit lower than these.
The estimates also assume you're traveling during high season (summer) or shoulder season (late spring, early fall).
If you are trying to calculate your trip to Paris cost for a winter trip, you'll likely be able to travel a bit more comfortably–we'll get into that more below.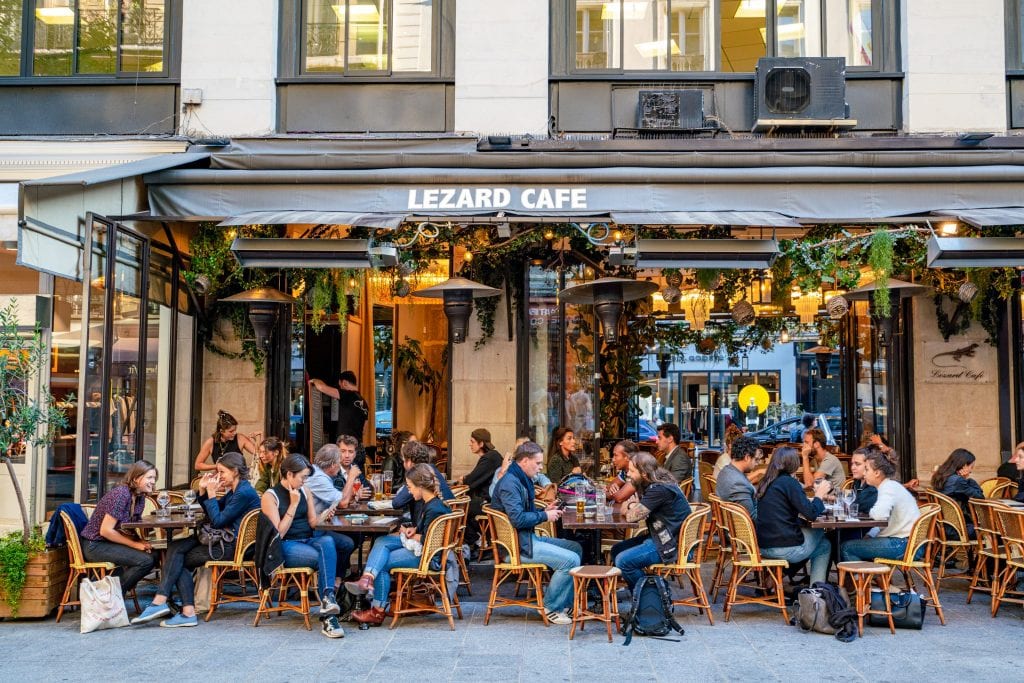 Budget Trip to Paris Cost: $50-$80/day
Planning a trip to Paris on a budget is completely doable… but it will absolutely come with some sacrifices.
This is a rough sketch of what a budget trip to Paris will cost and feel like.
Keep in mind that this is a budget trip in the sense of a traveler who is visiting Paris as a standalone destination or as part of a defined trip.
Shoestring backpackers who would like to cut costs by Couchsurfing, avoiding all paid attractions, etc, will, of course, be able to get by on less, but that is not how we would recommend seeing Paris!
Accommodation
When traveling on a strict budget, a hostel in Paris is a must. In high season, you may be able to find a hostel dorm bed for around $20/night.
However, if you'd like to be in a decent area and stay somewhere that doesn't get atrocious reviews, you'll really need to aim for around $30/night.
Accommodation is one of the biggest budget considerations in any trip, but especially for budget solo travelers in France, who will especially benefit from considering a hostel instead of a hotel.
Transportation
A carnet (or set of 10) metro tickets in Paris costs 14.9 Euro (or about $17). Other than walking, this is the best way to manage your trip to Paris' cost as far as transportation goes.
Keep in mind that RER tickets that take you beyond central Paris–like to the airport or Versailles–cost a bit more and must be bought separately.
When visiting Paris on a strict budget, taxis and Ubers should be avoided.
Food
Eating in Paris on a budget will mean lots of takeaway crepes and sandwiches, quite a few groceries (especially if you have access to a hostel kitchen), and a need to be very careful about your restaurant choices.
If you'd like to splurge on a couple of restaurant meals, we recommend eating out for lunch instead of dinner and choosing a well-reviewed and affordable spot. Bouillon Pigalle and Bouillon Chartier are two we can recommend.
Breakfast will be best picked up from a bakery–fresh French pastries are undoubtedly an excellent way to begin a day, no matter what your budget is.
Tours & Attractions
Depending on how strict of a travel budget for Paris you've put yourself on and what time of year you visit (ie, how much of your budget you're blowing on lodging), visiting paid attractions may be quite limited.
At this price point, basically all guided tours of museums and attractions will be out of the question with the exception of perhaps one bucket list spot.
You'll likely be able to work a few museums into your budget, which generally cost 10-15 Euro for major museums, while small, lesser known museums may be much less expensive or even free.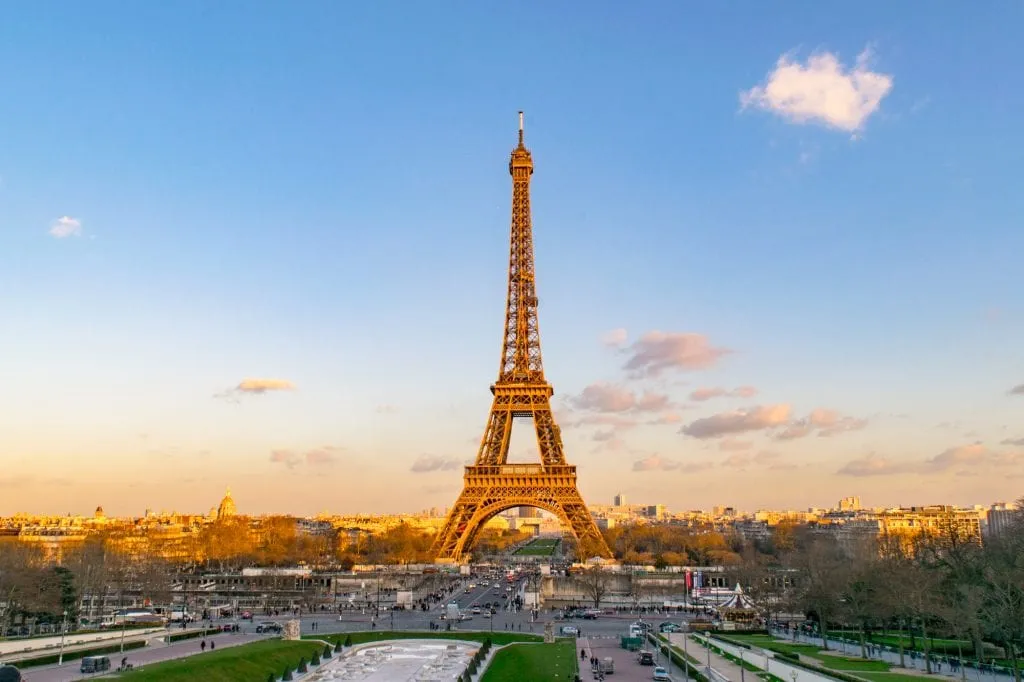 Mid-range Trip to Paris Cost: $120-$150/day
Most of our trips to Paris cost roughly this much these days, and we consider ourselves mid-range travelers there more often than not.
At this price point, you'll be able to visit most attractions you would like to see, splurge on a guided tour or two, possibly add in a food tour or day trip of some kind, and eat at restaurants more comfortably,
However, traveling on a mid-range budget in Paris still does require carefully tracking your finances and making some sacrifices when deciding where to splurge or save–without paying attention, it would be very easy to blow a mid-range Paris travel budget.
Accommodation
Depending on whether you're traveling alone or as part of a larger group, and what time of year you visit, you may struggle to find comfortable lodging on a mid-range budget in Paris.
We recommend booking at least a few weeks in advance if you can, especially during high season, as hotels in the 2-3 star, $100-200 USD range do fill up rather quickly.
While you may need to sacrifice a bit on location (we stayed out in Montmartre for one of our visits partially to save some money), staying near a metro stop will allow you to access the rest of Paris with ease.
Also: be prepared to stay in a very small room! Hotel rooms in Paris are notoriously small, and at this price point, even more so.
Transportation
A carnet (or set of 10) metro tickets in Paris costs 14.9 Euro (or about $17).
Other than walking, this is the best way to manage your trip to Paris' cost as far as transportation goes, but unlike those traveling on a stricter budget, you may want to consider taking a taxi or Uber in from the airport instead of the train if you arrive at an off time or don't want to deal with the hassle of potentially changing trains with luggage.
Keep in mind that RER tickets that take you beyond central Paris–like to the airport or Versailles–cost a bit more and must be bought separately.
Food
On a mid-range budget, you'll be able to comfortably eat at least one sit-down restaurant meal a day, and also perhaps splurge on a foodie experience if that appeals to you, whether that's a cooking class, a food tour, or a nice dinner out on the town.
Tours & Attractions
Prioritization will be a big requirement when balancing the cost of a trip to Paris with traveling on a mid-range budget.
You'll be able to visit most paid attractions that you'd like, though perhaps not every single one, and adding 2-3 guided tours will be possible if that's something you'd like to prioritize.
If you have your heart set on a particular bucket list experience in Paris, like a dinner cruise down the Seine or a meal at an upscale restaurant, you'll likely need to cut expenses elsewhere to make it work.
Luxury Trip to Paris Cost: $350/day & up
While I'm defining a trip to Paris costing $350 and up per person as a luxury trip, the sky is the limit when it comes to luxury travel in Paris.
With the right funds, you could easily spend $1000 a day, $2000 a day, or more exploring the City of Lights–especially when staying in its luxury hotels.
At $350 per person, though, you'll be comfortable enough to do just about anything you want to do in Paris (within reason, of course).
Here's what that would look like.
Accommodation
On the lower end of a luxury travel budget in Paris, a four-star hotel in a decent location is an option throughout the year and the luxuries scale from there.
Paris is littered with opulent five-star hotels and glamorous apartment buildings, and with enough of a budget, this is a way to truly splurge in Paris.
Transportation
Honestly, while you certainly can afford to take Ubers and taxis to get around Paris on a luxury budget, the ever-affordable and reliable metro is still going to be the most efficient way to get around in most cases.
For day trips, however, you'll have more options on a higher budget, such as booking faster trains at better time slots, arranging for a driver, or taking guided trips with small groups out of town.
Food
Paris is the perfect city to linger over long dinners at Michelin Star restaurants, complete intricate wine tastings, and enjoy all manner of luxury dining experiences.
A higher budget will allow for these meals at least some nights, and will undoubtedly be part of a luxury trip to Paris.
If upscale dining is important to you, bear in mind that you'll want to make reservations as early as possible at the most popular spots.
Tours & Attractions
Touring the City of Lights without worrying about how much your trip to Paris costs allows for some truly epic experiences: think private tours through some of the best museums on the planet, dining at top restaurants run by gifted chefs, and shopping at the flagship stores of world-famous designers.
Whatever your taste, Paris has something to offer.
Quick Reference Sheet: Cost of Popular Paris Attractions
As you start thinking about which Paris highlights are worth the money to you (and which aren't), here's a quick snapshot of the prices of visiting some of Paris' most popular attractions to give you an idea of what kind of investment you're looking at.
Luckily, you can buy skip-the-line attractions for many places in Paris, including the Arc de Triomphe and Sainte-Chapelle, without paying a penny extra–so we absolutely recommend taking advantage of those deals.
Visiting the Top of the Eiffel Tower: 16 Euros & up
The cost of visiting the Eiffel Tower varies wildly, with different price points depending on whether you want to use the lift or the stairs, whether you want to visit only the second floor or go all the way to the top, and whether you want to skip the line.
Honestly, we don't recommend going up–it's a crowded madhouse and doesn't have the best view of Paris (I mean, how could it possibly when the Eiffel Tower itself isn't in the shot?).
Timed Ticket to the Louvre: 17 Euros
Be sure to book these tickets in advance–if you try to book for the same day, especially during high season, there's a good chance that there won't be any more time slots available.
This price, of course, doesn't include a tour–here's the Louvre tour we loved if you'd like to take a look at that. Louvre tours are generally 50 Euros & up, though they do include entrance fees.
Book your visit to the Louvre today!

You can get timed skip-the-line tickets here, book the same amazing tour we took here, or book another well-reviewed tour of the Louvre here.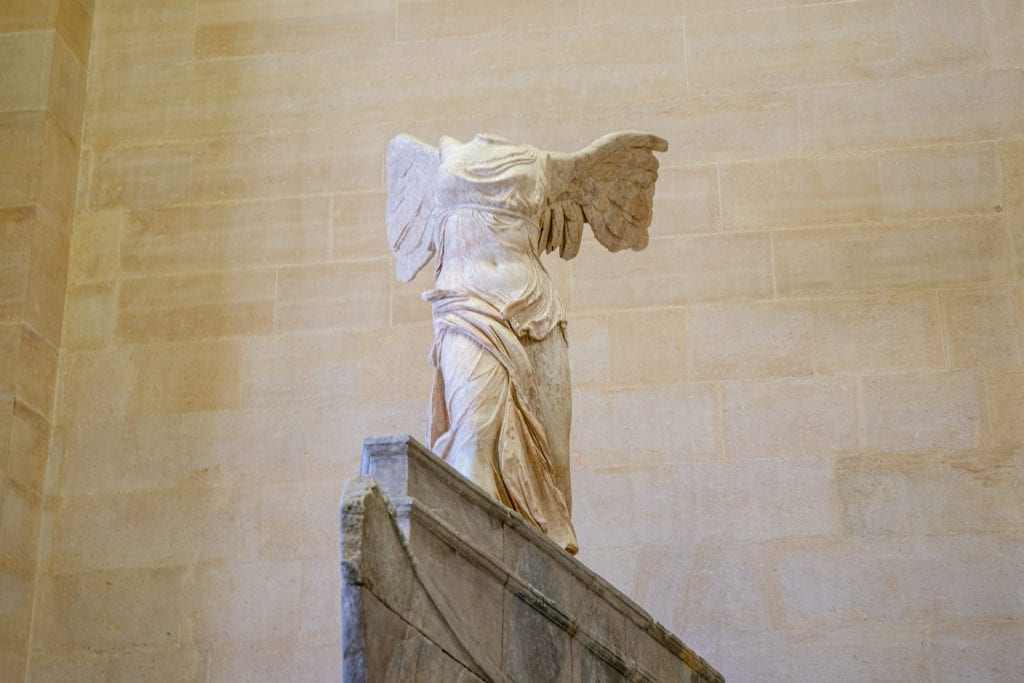 Arc de Triomphe Ticket: 12 Euros
Now that the rooftop of Notre Dame is no longer available for visits, we can confidently say the top of the Arc de Triomphe holds our favorite view of Paris–we definitely recommend going up if you can work it into your Paris travel budget!

Book your skip-the-line tickets for the Arc de Triomphe today!
Sainte-Chapelle Ticket: 10 Euros
Stunningly beautiful and one of the prettiest houses of worship in the world (in my opinion, anyway), this Gothic chapel is definitely worth seeing.
Buy your skip-the-line tickets for Sainte-Chapelle today!
Free Things to Do in Paris
Though Paris is generally an expensive city to visit, savvy (or broke) travelers can generally find plenty of ways to save money in Paris–starting with taking advantage of the many, many free things to do in Paris.
Admire the Eiffel Tower from Trocadero.
The most famous viewpoint to admire the Eiffel Tower from, the sprawling balcony of Trocadero, is completely free to visit–and snapping photos here is an incredibly easy and fun way to enjoy Paris (though don't forget to climb down eventually and search for your own angles on the tower, too!).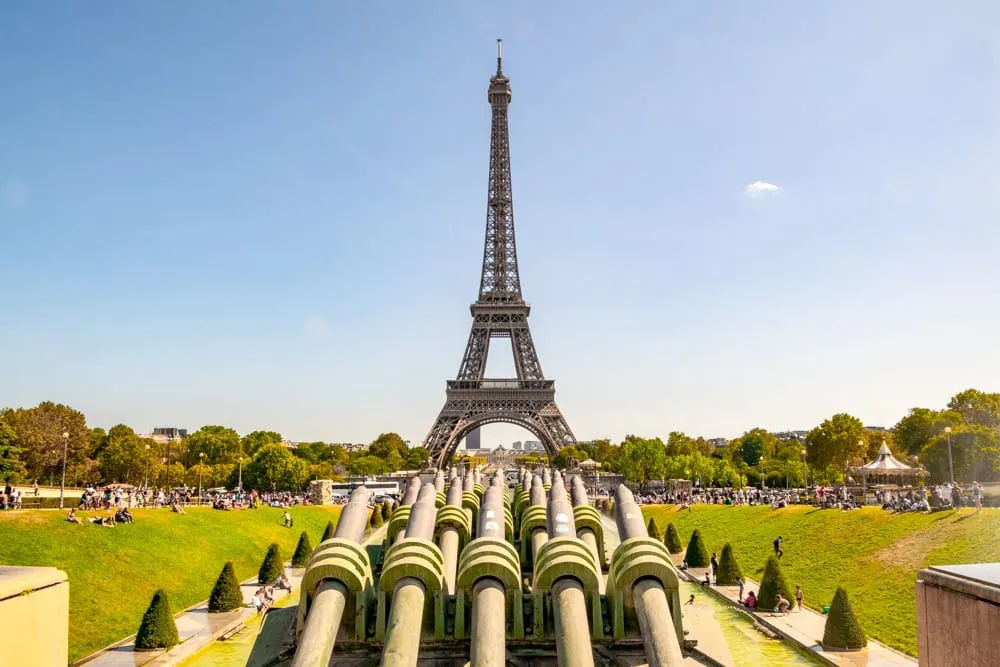 Stroll through Paris' many gardens.
Paris is full of gardens and parks just waiting to be explored, starting with the magnificent Luxembourg Gardens and Tuileries Gardens.
Wander the streets of Montmartre.
Exploring the cobblestone streets and pretty, quiet lanes of Montmartre (once you get past the crowded madness of Sacre Coeur and the Place du Tertre, that is) will allow you see some of the loveliest spots in Paris with completely no cost… minus the sacrifice your legs will make to climb up and down those steep hills, that is.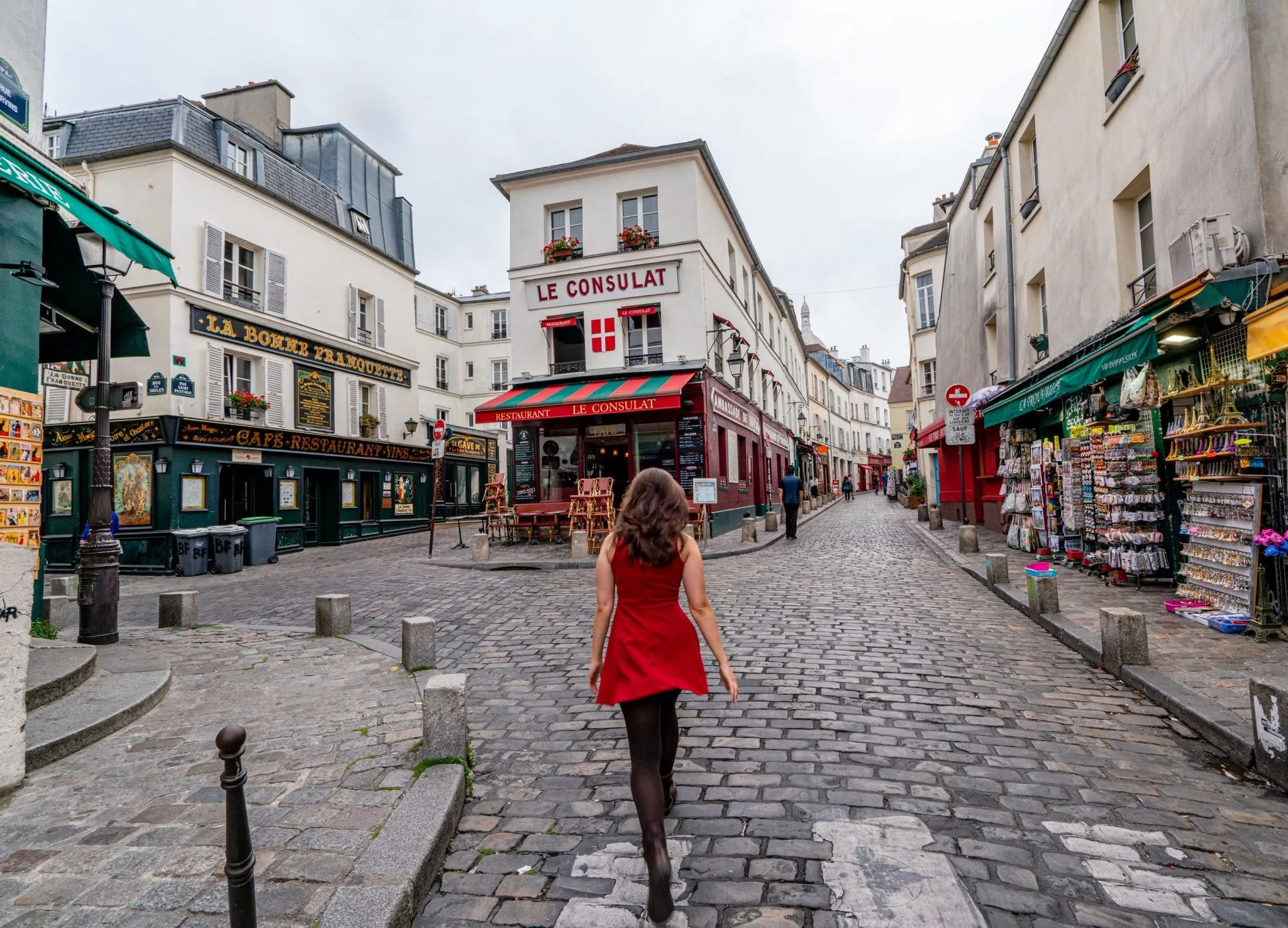 Take in an epic view of Paris from the Galeries Lafayette Rooftop.
Want to see Paris from above but can't work a tour to the top of a monument into your trip to Paris travel budget? No worries.
The 7th-floor rooftop terrace of the Galeries Lafayette department store has a fabulous view of the city, the Eiffel Tower, and the Palais Garnier–and it doesn't cost a penny to visit.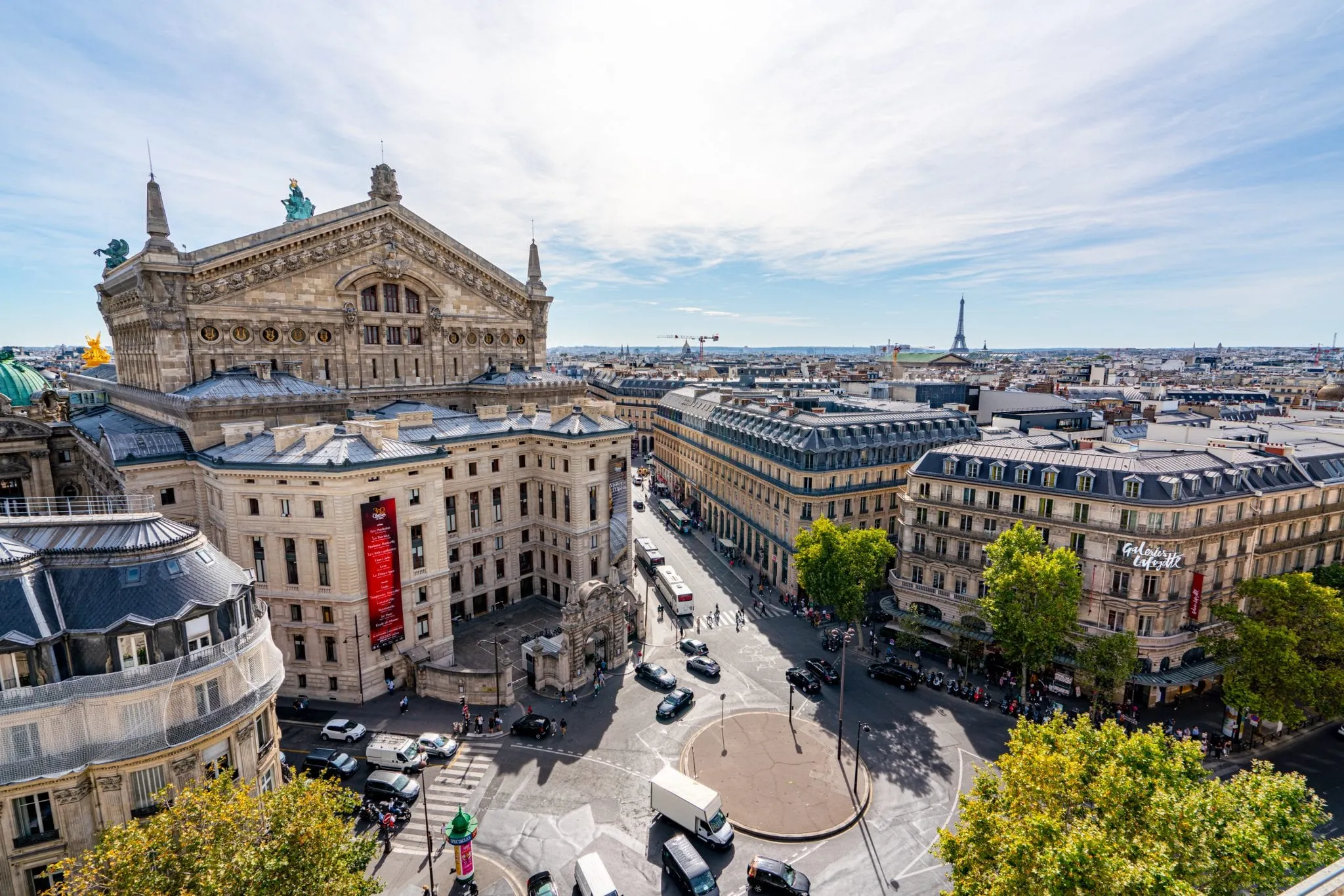 Step inside the Church of Saint Sulpice.
Notre Dame may be closed indefinitely, but the second-biggest church in Paris is still open, and it is both open and free to visit–it won't add a penny to the price of a trip to Paris.
The sweeping interior is impressive and beautiful, and it is definitely worth seeing during your trip to Paris.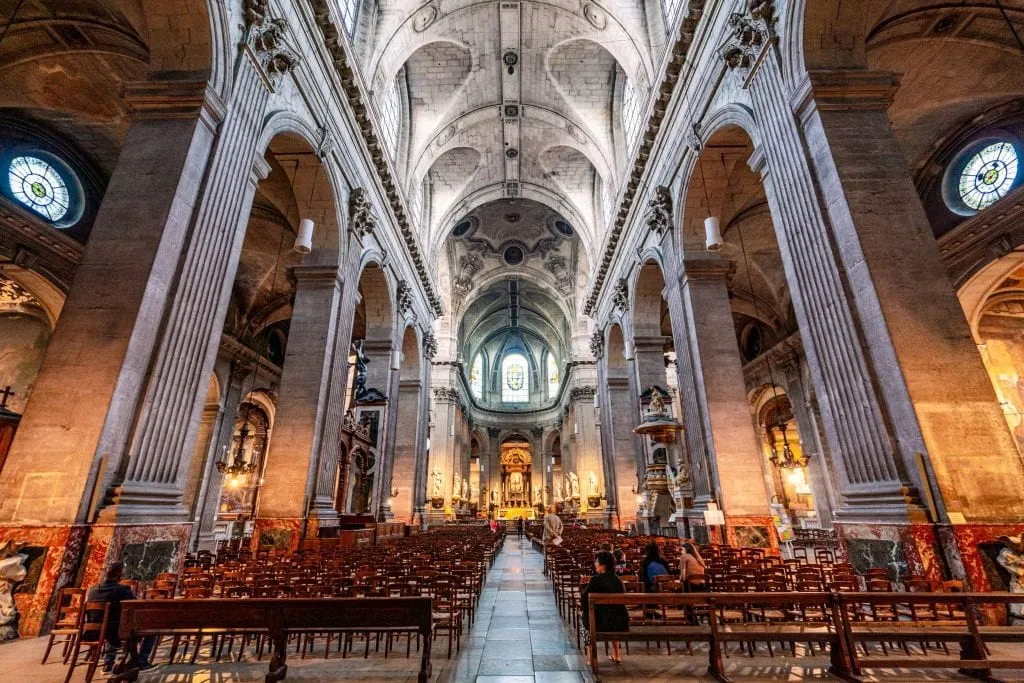 Stroll along the Seine.
We especially recommend strolling across the Pont des Arts for lovely views of Il de la Cite, across Pont Alexander III to admire the prettiest bridge in Paris, and across the river from Il de la Cite to enjoy the beautiful bouquinistes as they hawk books and other wares.
Explore Pere Lachaise Cemetery.
Paris' famous Pere Lachaise Cemetery feels like an odd combination of final resting place and lovely city park, home to ambling trails, gorgeous trees that offer shade, and some very famous graves (Oscar Wilde, Frederic Chopin, and Jim Morrison were all laid to rest there).
The cemetery is free to visit and a lovely way to spend an afternoon in Paris.
Go on a personalized scavenger hunt for hidden Parisian gems.
Did you know that Nicholas Flamel lived in Paris, and you can still see carvings on the front of his former house… which also happens to be the oldest domestic building still standing in Paris?
Or that there is a vineyard and a couple of windmills (not including the Moulin Rouge) left in Montmartre?
Or that Paris is home to a pet cemetery, or that there's an incredibly unique building on Avenue Rapp that looks like it belongs in Barcelona?
It may not be exactly the same as being in a museum, but Paris' streets are free to explore and are absolutely stuffed with incredible things to see–as long as you know what you're looking at.
Shave some money off your trip to Paris' cost by spending a day looking for little-known landmarks around Paris.
Getting to Paris On a Budget
We've intentionally left out the costs of getting to Paris from this Paris travel budget guide because the costs vary so wildly depending on where you're coming from.
However, here's the good news: whether you're coming from North America, Europe, or somewhere else, Paris is generally very affordable to get to as compared to other cities in the region–in fact, those (comparatively) low prices are a big part of the reason we ended up visiting Paris on our first trip to Europe years ago!
Charles de Gaulle Airport is a huge international hub, and Paris Orly Airport is a solid second option that receives many flights–especially budget flights from within Europe–daily.
Paris is also well-connected to many other European cities by train, so those who are already on the continent will be able to compare prices there as well.
If you are flying in and are able to be flexible with your dates, absolutely take advantage of that and arrange for the most advantageous flight you can–sometimes flying a day or two earlier or later can save hundreds per ticket.
We run all of our flights through Google Flights and take a look at the monthly calendar before booking–it's an incredibly easy way to know if you can save money on the transportation part of your Paris travel budget.
How to Save Money on Your Trip to Paris
Consider traveling in the offseason.
Above all else, this is the number one thing you can do to save money on the cost of a trip to Paris: travel in the offseason.
Paris in November, December, or January is a dramatically cheaper tourist destination than in June, July, or August–and as a bonus, you'll have far fewer crowds to contend with as well.
The biggest reason for this is the cost of a hotel. Lodging, as we discussed above, is very expensive in Paris, and you can knock a huge percentage off your overall trip to Paris cost simply by traveling when the hotels are a bit emptier (and therefore more in the mood to entice customers).
We've visited Paris during the winter twice and adored both our visits–sure, we miss the gardens and liveliness of summer in the city a bit, but it's a completely reasonable trade-off, and we'd be thrilled to return during the winter yet again.
Pay attention to free days at museums.
If you're traveling on a very strict budget in Paris, note that even the biggest of Paris' museums have limited times in which they are free to enter: for the Musee d'Orsay, it's the first Sunday of every month, and for the Louvre, it's evenings on the first Saturday of each month.
Of course, what you'll save in cash you'll pay for in increased crowds, but if you are trying to stretch your Paris travel budget as far as possible, it's worth doing some research on the exact options for any museums you're hoping to see.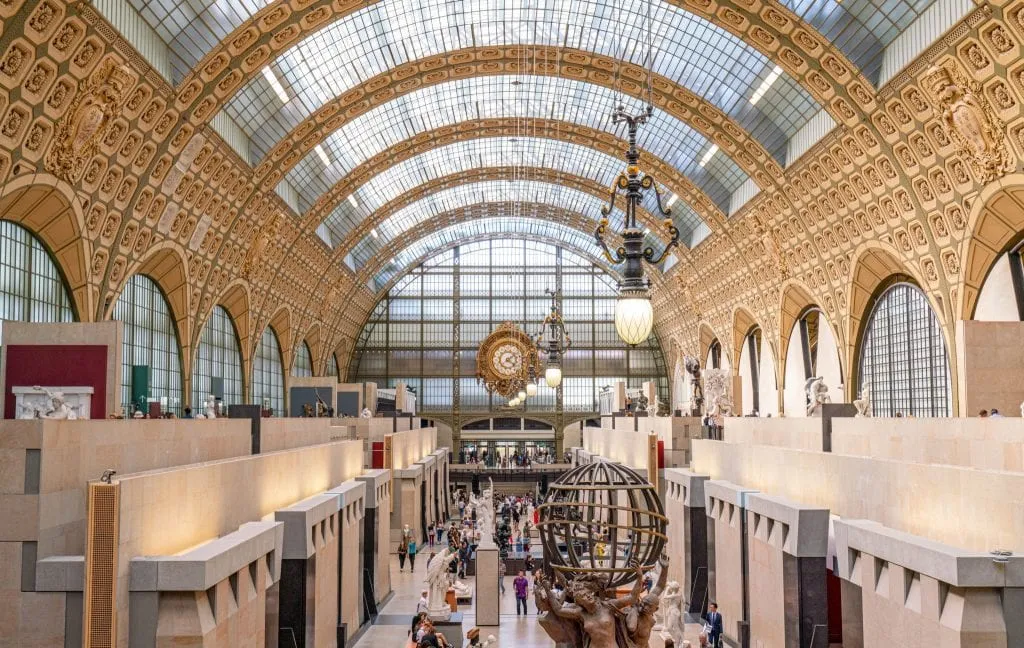 Don't go to the top of the Eiffel Tower.
You know what iconic piece of Paris' skyline is missing from the top of the Eiffel Tower?
… The Eiffel Tower.
Seriously, visiting the top of the Eiffel Tower is one of the most expensive ways to see the Paris skyline, and it comes with the very real deficiency of not being able to see the star of the show while you're up there.
If it has long been your dream to go, by all means, go and enjoy–but don't feel like it's a must-have experience in Paris, either.
For other (less expensive) views of Paris, head to the Arc de Triomphe, Sacre Coeur, Galeries Lafayette, or the Montparnasse Tower, among others.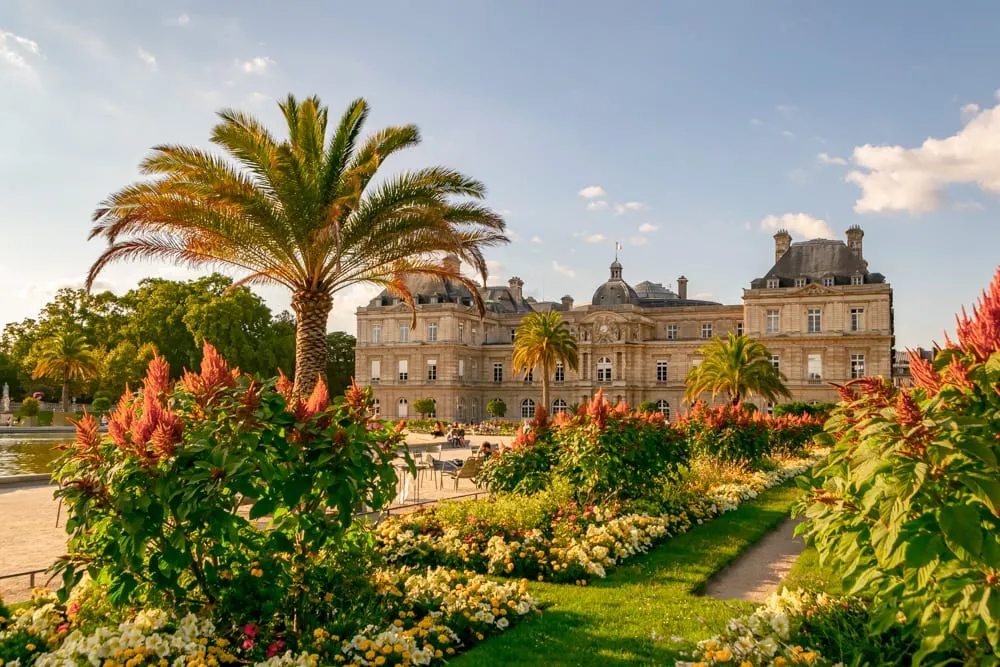 Embrace crepes & picnics.
Trying to eat on a budget in Paris?
Be sure to stop at least once (and if you're on a strict budget, definitely more than once) for a takeaway crepe–fresh, warm, cheap, and delicious, they are an absolute treat and regardless of budget, they're worth tasting in Paris.
Also, one of the most famous Parisian experiences of all–a picnic–is one of the cheapest ways to eat in the city. Grab a baguette, some cheese, some meat, possibly some wine, and whatever else your heart desires and sit down to eat with a beautiful view.
Keep in mind that there are regulations around picnicking in some parts of Paris–drinking alcohol is prohibited in the Luxembourg Gardens, for example, though word on the street is that locals do so discreetly.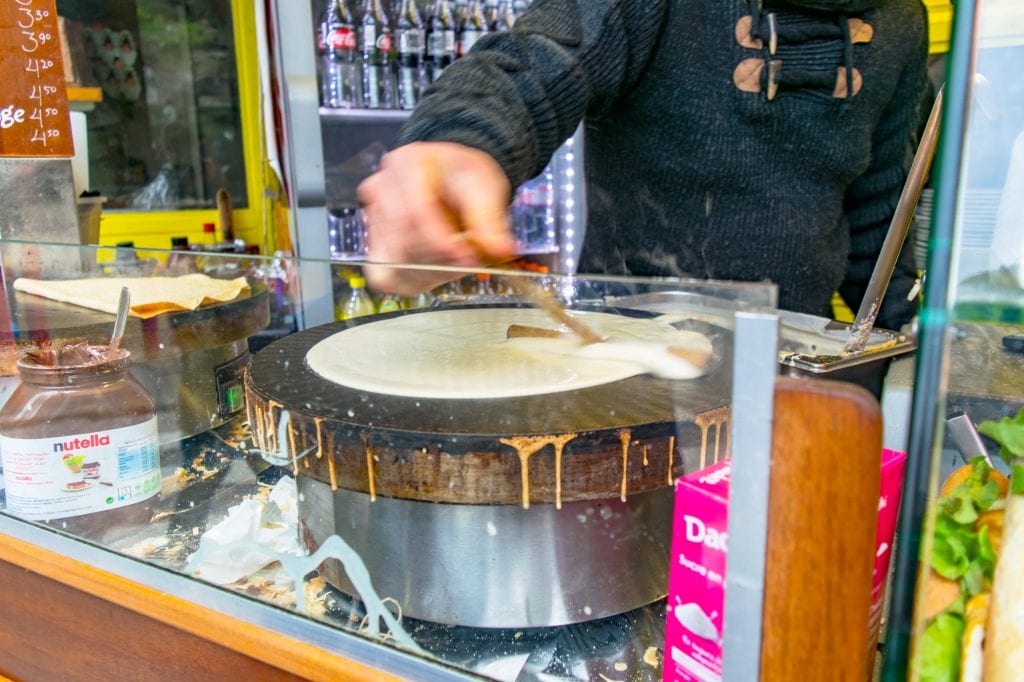 Decide what bucket list experiences you must have, and budget for them ahead of time.
When carefully calculating how much your trip to Paris will cost, be sure to plan for at least one truly bucket list experience–since Paris the trip of a lifetime for many, the sort of destination that tens of thousands of children dream about visiting, odds are you have at least one thing in mind that you absolutely must do while in the City of Lights.
Whether that's touring the Louvre or admiring the skyline from the Eiffel Tower or cruising down the Seine, your Paris travel budget will be best served by committing to the experience ahead of time and budgeting for it in a separate category from your daily expenses.
Bring your student ID.
If you're a student (or an EU resident under 26), you're entitled to free or reduced admission at many popular sights around Paris, so be sure to keep it handy!
Don't sit down at a restaurant without doing your research.
In a city as touristy as Paris, there's no shortage of restaurants that are tourist traps, whether that means mediocre food, obnoxiously high prices, or both.
Before sitting down to eat, give the restaurant a quick Google search to check reviews, and also glance at their menu.
You'll save yourself plenty of money on your Paris travel budget this way, not to mention avoid disappointing your stomach.
---