We knew that our Honduras travel budget was going to be higher than in other Central American countries due to our love of scuba diving–but I have to say that the numbers were still a little higher than we hoped for!
With seven dives, a day of whitewater rafting, and plenty of other interesting sights, though, there's no doubt that we had a fantastic time in Honduras.
The trip to Honduras costs outlined here represent our time spent backpacking Honduras on what we would consider a flashpacker budget. Basically, no to dorm rooms, yes to a/c, and no to major luxuries (other than diving).
We spend 17 full days in the country, averaging a total Honduras trip cost of $121.07/day for two people, or $60.54 per person, per day.
Our Honduras backpacking trip took us to Copan, La Ceiba (along with the nearby Cangrejal River Valley), and the island of Utila, where we completed our PADI Advanced Open Water Diver Certifications!
All prices for our travel budget for Honduras are listed in USD and, as usual for our travel budget roundups, we don't include the costs of entering or leaving the country here, as those expenses can vary so dramatically depending on your starting point.
Some links in this post may be affiliate links. If you make a purchase through one of these links, we may earn a small commission at no extra cost to you. Please see our

disclosure policy

for more detail.
Our Lodging Costs in Honduras
Total: $698.97 for 18 nights, an average of $38.83/night .
We paid a little under $40 average per night in Honduras–not bad, considering that prices on Utila were sky-high.
Our cheapest lodging by far was in Copan, which brought the average down slightly–Hotel Carnaval in La Ceiba and Chez Milady in Utila both ran around $45/night each (after counting the cost of water/electric charges in the case of the second).
Here's where we stayed in Honduras!
Copan
Hotel & Hostel Berakah — The hotel and hostel portions of this property are in different locations, so we can only speak to the hotel.
We were solidly pleased with Hotel Berakah: the rooms were huge and reasonably clean, and the location was perfect (it was less than a 3-minute walk to the main square of Copan).
The customer service was a little lacking–when our air conditioning broke we had to push them into fixing it–but we wouldn't mind going back if we passed through Copan again.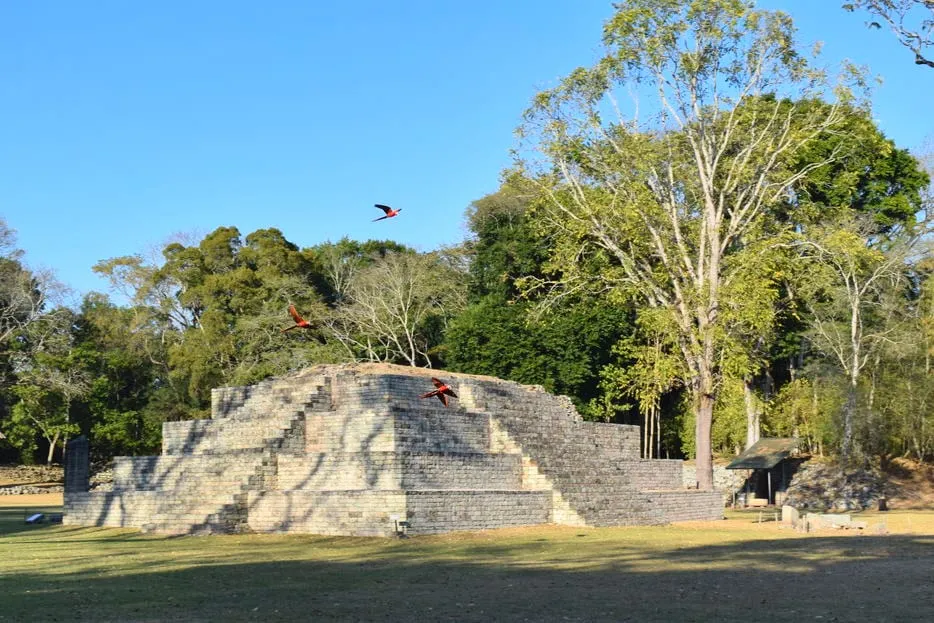 Utila
Chez Milady — Milday runs a one-woman operation at her quiet guesthouse and apartments on Utila.
We stayed in a small room with her, complete with A/C. The price, as well as Milady's kindness and generosity, can't be beat, though be prepared: electricity is not included in the price and can be expensive.
Chez Milady is set in the jungle about a 15-minute walk from town, so be prepared for the occasional critter visitor as well. We would definitely head back to Milady's if we go to Utila again.
La Ceiba
Hotel Carnaval — This hotel near La Ceiba's major malls had giant rooms, a great included breakfast, and felt very safe… until one of our taxi drivers remarked that it was one of the only hotels in the area with a "soft door" (ie, no armed guard at the door).
We didn't feel unsafe while there at all, but that comment did put us a bit on edge!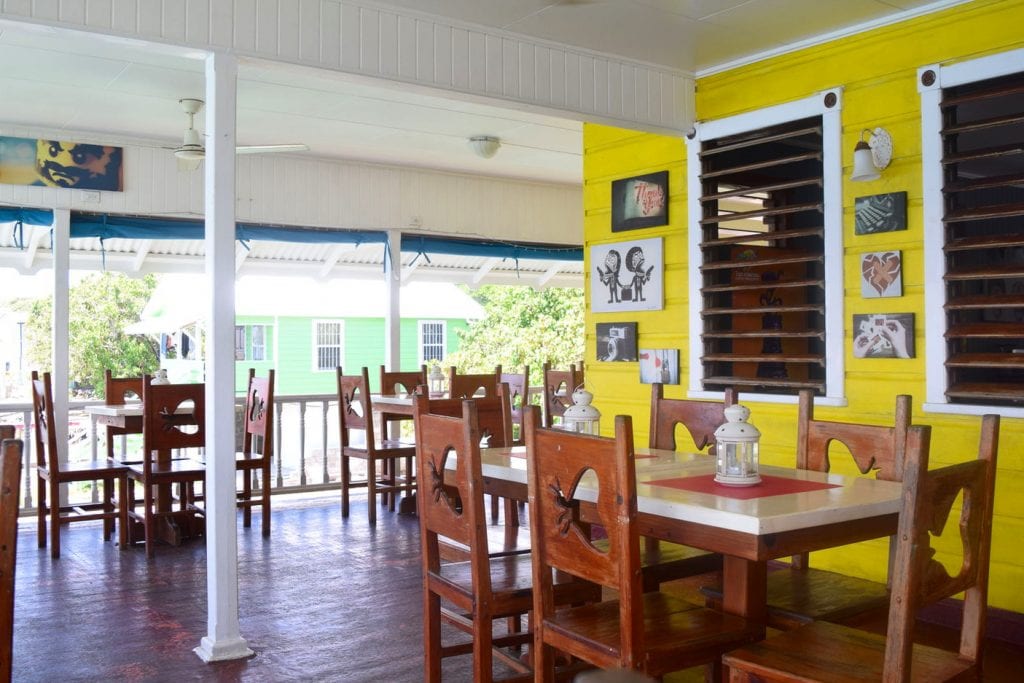 Our Transportation Costs in Honduras
Total: $211.61
Our major transportation expenses in Honduras were the bus from Copan to La Ceiba ($30/person), and the ferry from La Ceiba to Utila ($25/person one way).
Other costs included tuk-tuks, taxis, and bike rentals in La Ceiba at $3/day per bike.
Though I didn't include the numbers here (I never include entry or exit transportation costs in these budgets, as everyone enters and exits countries a different way), it is worth noting that our exit from Honduras (Utila to Leon, Nicaragua) cost about $80/person including the ferry and shuttle service.
That was the most expensive day of transportation had in the course of almost 6 months spent backpacking Latin America!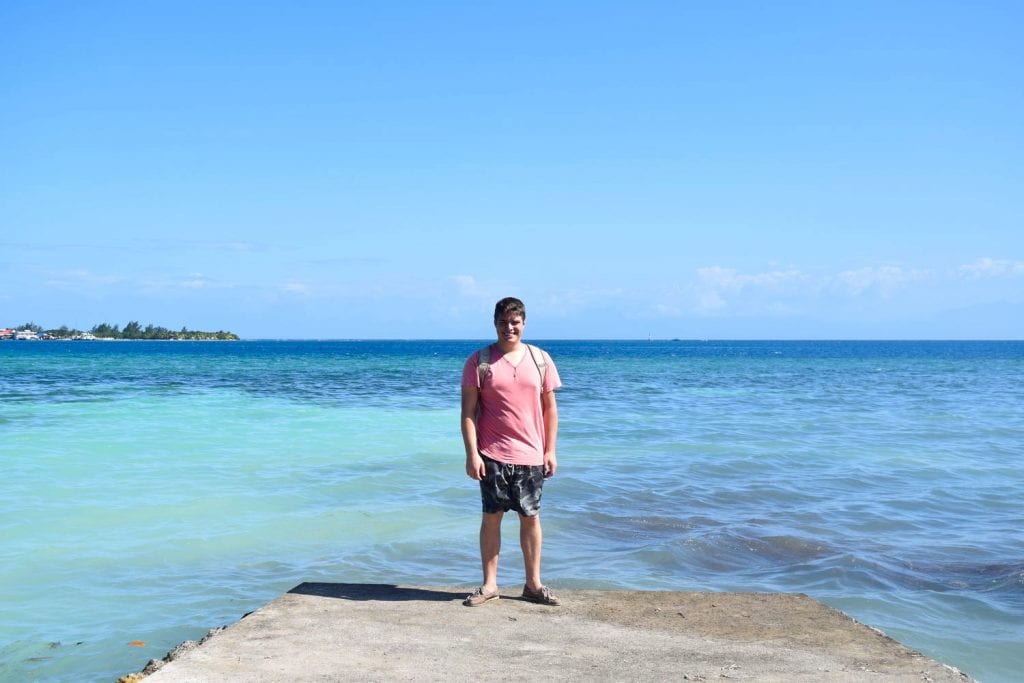 Our Restaurant Budget for Honduras
Total: $388.22
We ate a little too well in Honduras, including eating at way too many restaurants.
Indulging in American-style fast food more than was necessary in La Ceiba and eating delicious Honduran food at island prices on Utila both played a role.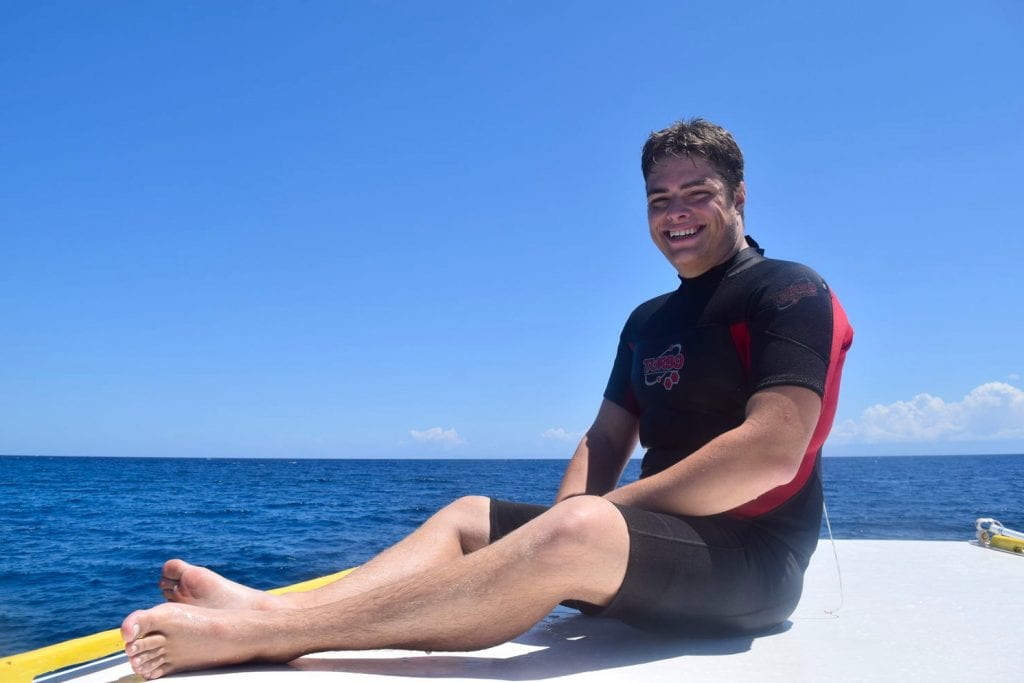 Our Grocery Costs in Honduras
Total: $88.90
We didn't have access to a kitchen anywhere in Honduras, so groceries were limited.
We did buy some sandwich materials and snacks on Utila, in an effort to control costs on the island.
Including both restaurant meals and groceries, our travel budget for Honduras includes a total of $14.03/person/day for food.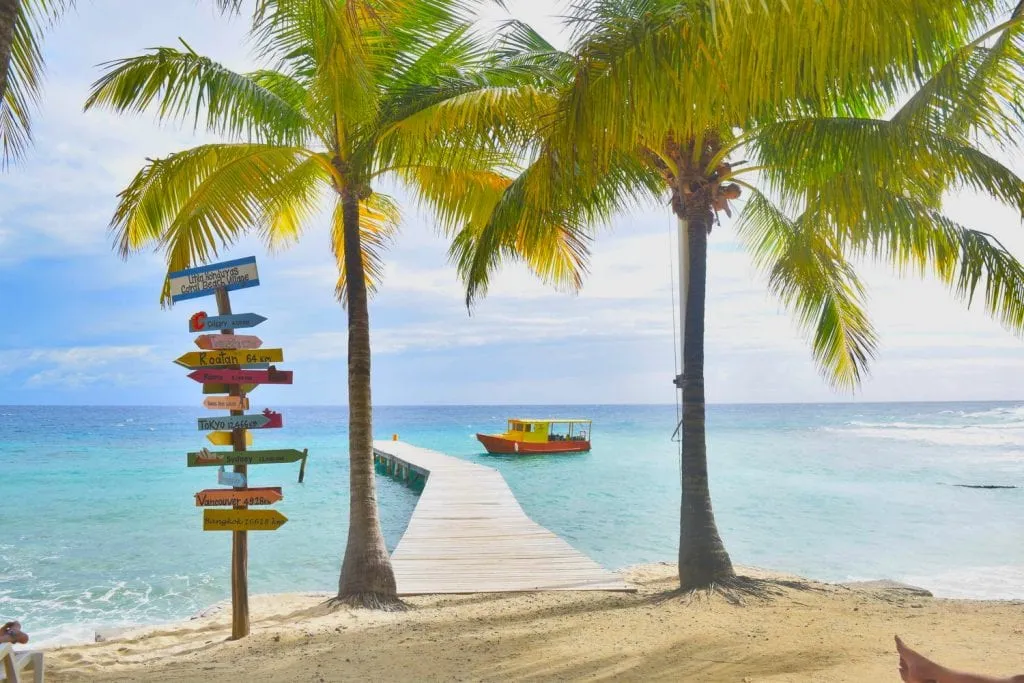 Our Tour & Excursion Expenses in Honduras
Total: $639.05
It's no surprise that this number is high: we got our Advanced Open Water diving certifications on Utila and went for seven dives each.
Our day of whitewater rafting also came in high, at a little over $40/person.
If we cut half of our scuba diving expenses from the budget (assuming we spent half the money we spent on diving and instead used it on snorkeling or other day trips), that would bring our total travel budget for Honduras down all the way to $53.18/person/day.
It was worth it, though: we wouldn't take back the diving for anything.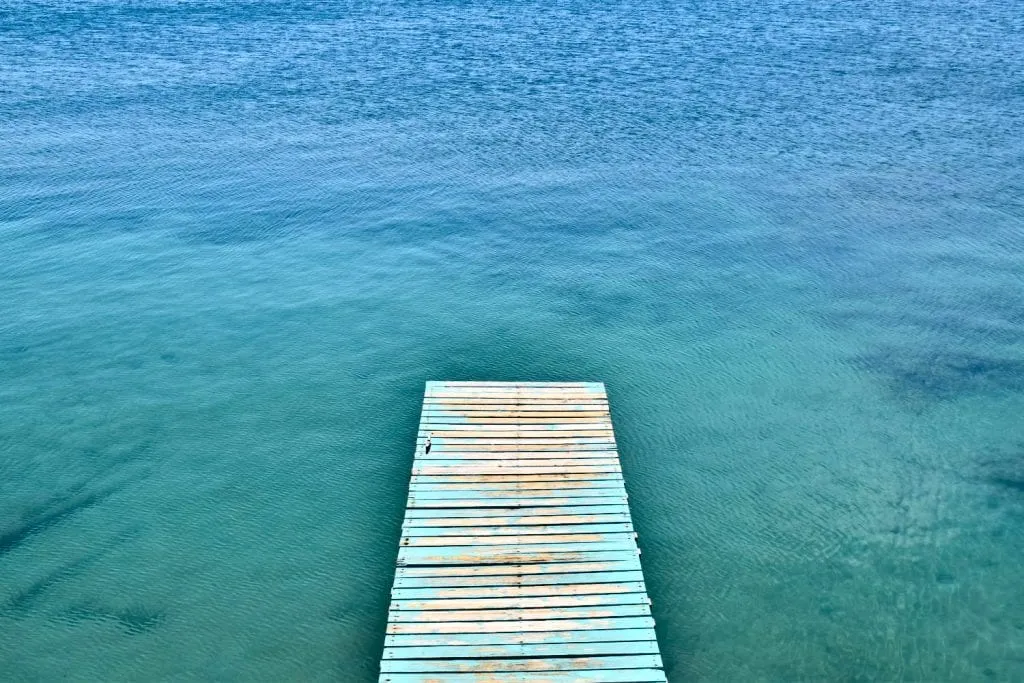 Miscellaneous Honduras Travel Budget Expenses
Total: $31.51
We had very few miscellaneous expenses in Honduras.
This number is made up of toiletries, laundry, a couple of t-shirts that Jeremy bought in a La Ceiba, and about $4/person in Honduras entrance fees.
Looking back, I wish we had spent a little less in Honduras–especially on food.
At almost double the daily price of affordable Guatemala, our travel budget for Honduras definitely put a dent into our overall backpacking budget.
Even so, we don't regret the memorable adventures we had in Honduras–we may have spent a lot, but our travel itinerary for Honduras got us away from simply seeing the islands and then leaving, and we definitely got a lot out of our trip to Honduras costs, too.