Planning a southern getaway and wondering whether Savannah or Charleston is the right city for you?
After visiting both cities several times, and after falling in love with the south over the course of a lifetime, I know that choosing whether to visit Charleston or Savannah is no easy task.
Both cities have plenty to offer visitors–starting with ample helpings of Lowcountry cooking and plenty of that classic southern hospitality–and given their similarities, especially as generally described online, it can be difficult to tease out the differences between them before you arrive.
Make no mistake, though: for two cities that sound so similar on paper, Savannah and Charleston actually feel quite different from each other on the ground.
And, most people who visit both–myself definitely included–tend to walk away with a preference for one or the other.
That being said: here's how to decide whether to visit Savannah, GA or Charleston, SC!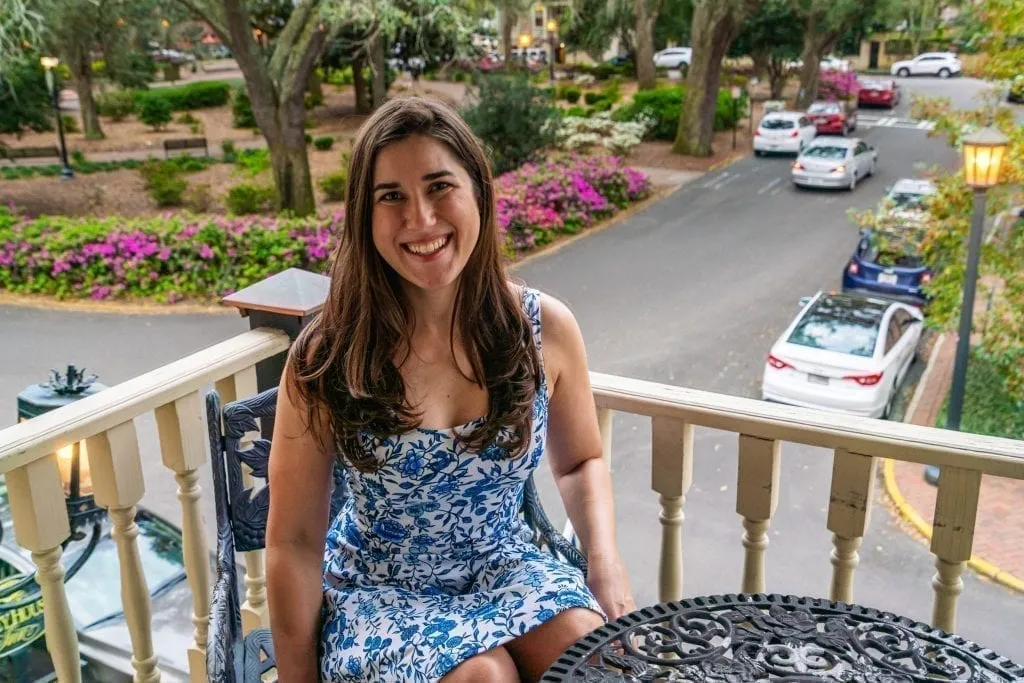 Some links in this post may be affiliate links. If you make a purchase through one of these links, we may earn a small commission at no extra cost to you. Please see our

disclosure policy

for more detail.
Once You Choose Savannah or Charleston…
Once you narrow down which city you're going to visit, we'd love to help you plan your trip in more detail!
We have plenty more to say about Charleston and Savannah here on Our Escape Clause, from tips on what to do in Charleston when it rains to the best coffee shops in Savannah.
If you're planning a weekend trip, I highly recommend starting with our extremely detailed weekend itinerary for Savannah or our weekend itinerary for Charleston, depending on which city you're visiting!
Choose Savannah if…
… you'd prefer a more walkable city.
While both Charleston and Savannah are celebrated as being walkable cities–and they absolutely are, by US standards–Charleston is simply walkable in the sense that, yes, it is safe to walk around.
Savannah is walkable in the sense that it is so lovely, and so beautifully laid out (its historic center maintains most of its 18th-century city planning, complete with 22 town squares), that walking becomes the undisputed best way to get around.
And, in Savannah, walking through the city is a tourist attraction in its own right.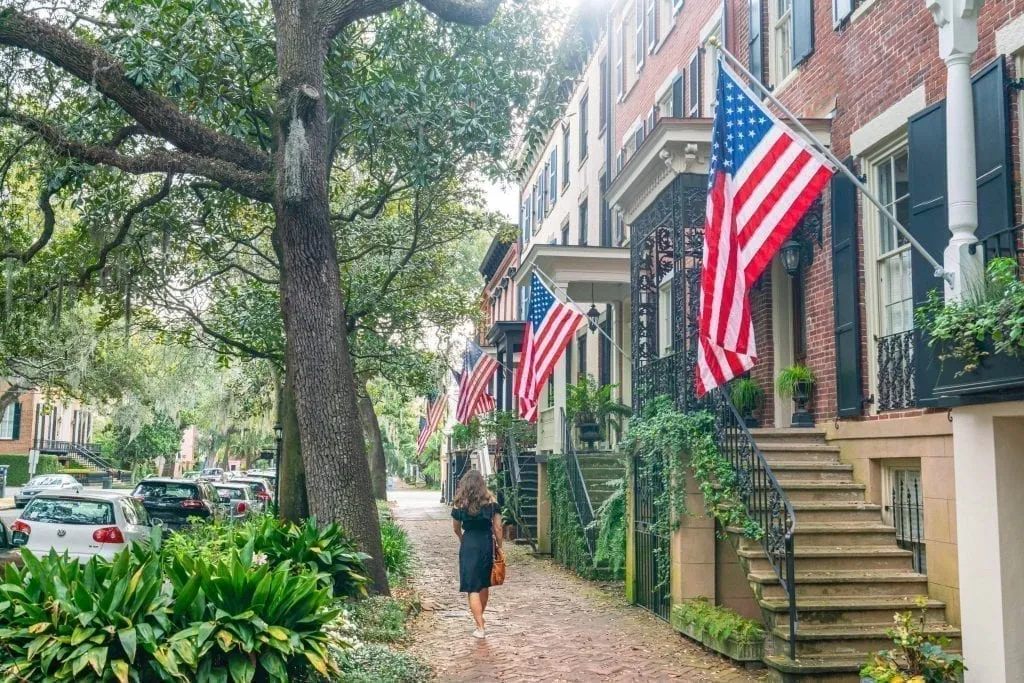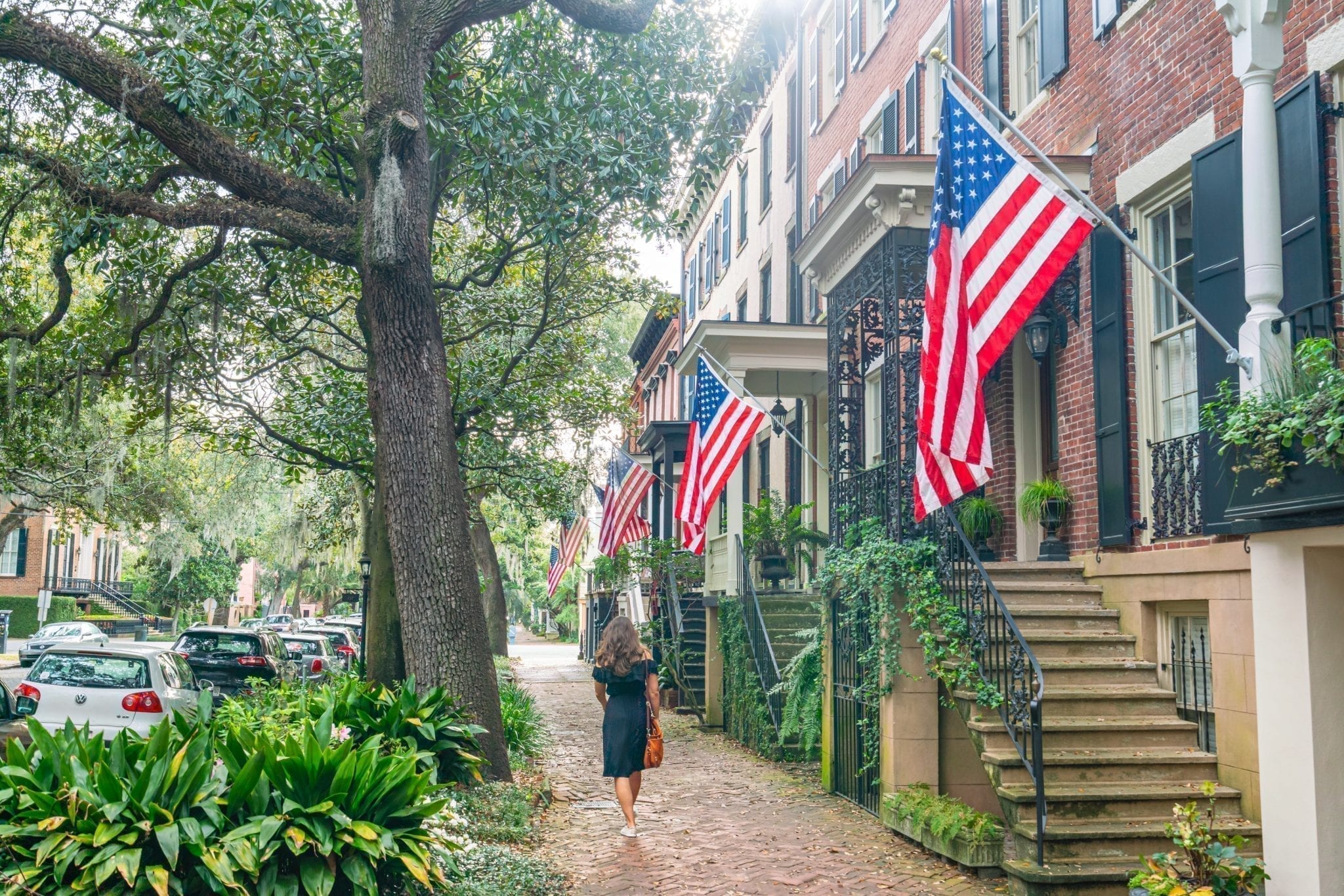 … you'd like a wider selection of house museums.
While Charleston does have some historic house museums, Savannah outshines it, boasting so many that there's one for literally every taste.
From house museums that show an unvarnished look at the city's often dark history (Owens-Thomas House & Slave Quarters), to bibliophiles (The Mercer-Williams House and Flannery O'Connor's childhood home), to those looking for interesting ghost stories (The Sorrel-Weed House), Savannah is teeming with houses that have their own stories to tell.
And, that list doesn't even scratch the surface of buildings with walls that talk (figuratively, probably) in Savannah: one of my favorite places to stay in town, the Foley House Inn, is featured on many of Savannah's ghost tours thanks to a body that was once found in a wall…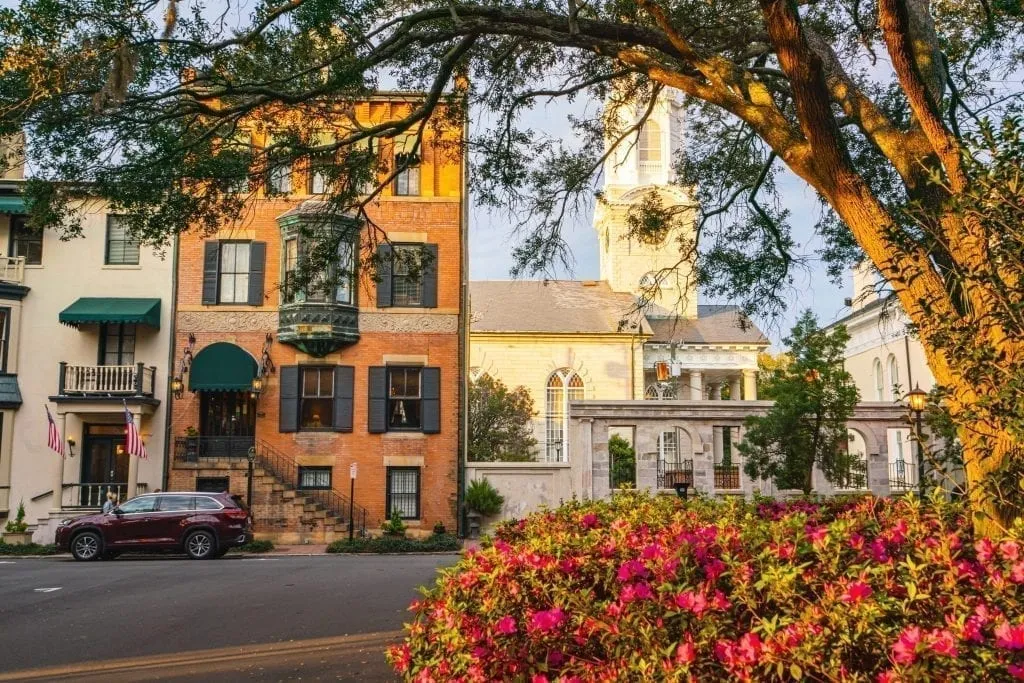 … a small-town feel is more your style.
While Savannah is definitely a city, it has a slow-paced, laid-back feel of a smaller town.
The phrase "island time" comes to mind, though Savannah is not an island (though speaking of, nearby Tybee Island is definitely worth a visit while you're there–but I'm getting ahead of myself).
Life moves slowly in Savannah, and as you get swept up in the pace of the city, it is incredibly relaxing to slow yourself down along with it.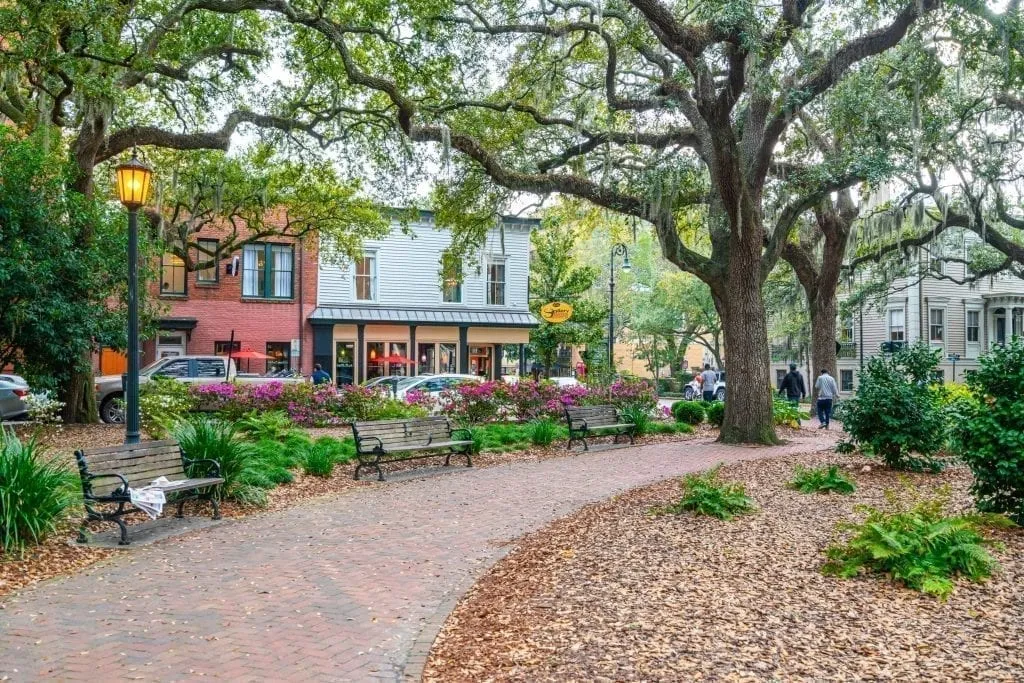 … you want to get lost in the parks.
From beautiful Forsyth Park to the 22 beautiful town squares that all act as mini-parks in their own right, Savannah is packed with beautiful green spaces to explore.
In fact, as you explore Savannah on foot, it's safe to say that you're rarely more than a 5-minute walk from a small park while in the Historic District!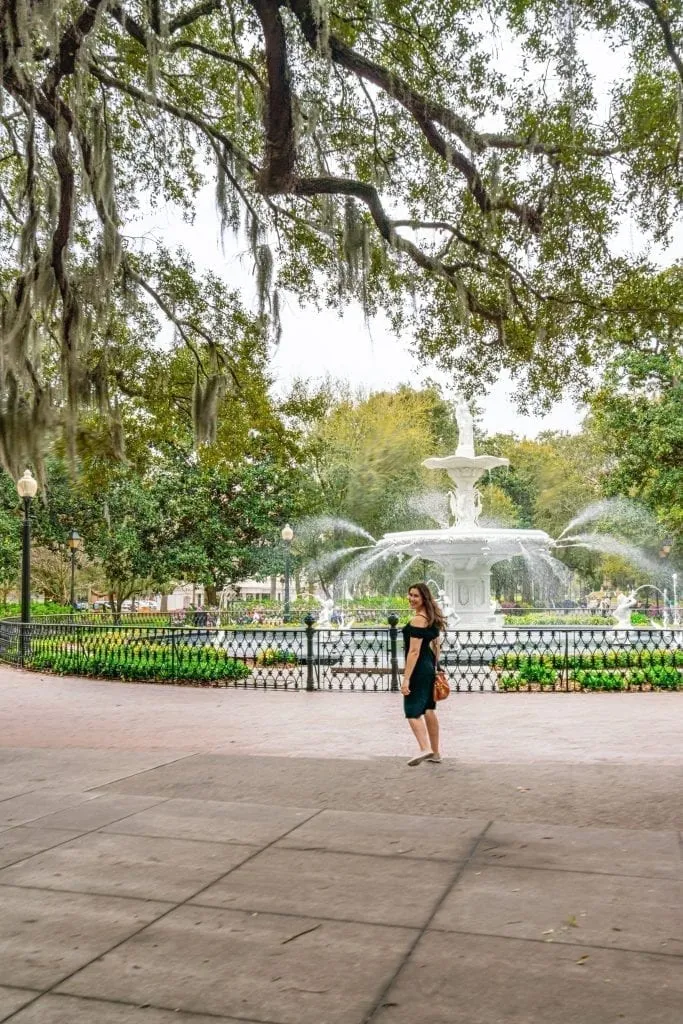 … you're after more eclectic shopping.
While both Charleston and Savannah are known for their shopping, the presence of SCAD (the Savannah College of Art and Design) lends Savannah a more artistic, eclectic vibe to its shopping than Charleston has.
If you stroll the major shopping streets of each city–Broughton Street in Savannah and King Street in Charleston–you'll notice that Savannah has a much higher concentration of independent boutiques.
While Savannah certainly has its share of international chains as well, and Charleston has some lovely boutiques, the balance weighs more heavily toward chain stores on King Street.
Choose Charleston if…
… you're hoping for more of a city vibe.
If Savannah feels like a city masquerading as a small town, Charleston feels plainly like a city, albeit a gorgeous one.
Life is more fast-paced (slightly, anyway–this is still the south, after all), the streets feel busier, and the vibe is simply much different.
… you'd like to feel like you're on the coast.
While you'll be very close to the coast whether you visit Charleston or Savannah, Charleston's many palm trees and general atmosphere feel much more coastal than Savannah's.
In Savannah, you can easily forget that you're near the beach, but in Charleston, you definitely won't!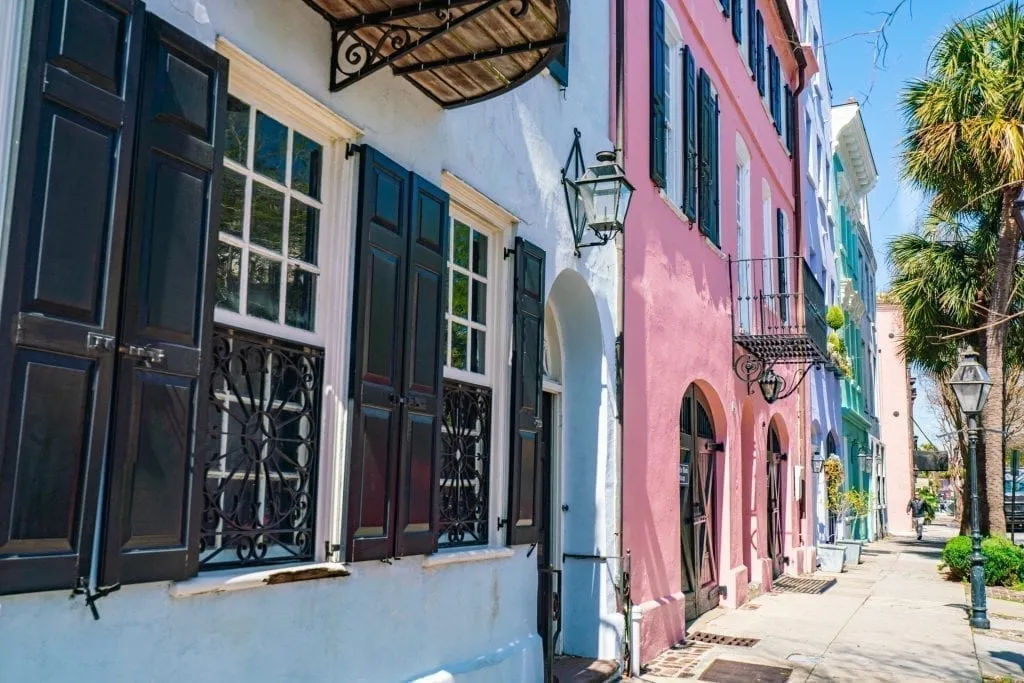 … you're intrigued by war history.
While both cities have their share of war stories to share, Charleston puts much more of an emphasis on their history in two of the USA's biggest wars than Savannah does.
As one of the colonies' most important ports during the Revolutionary War, and later the location of the first shots fired in the Civil War, Charleston's inclusion in the wars is deeply intertwined with its history.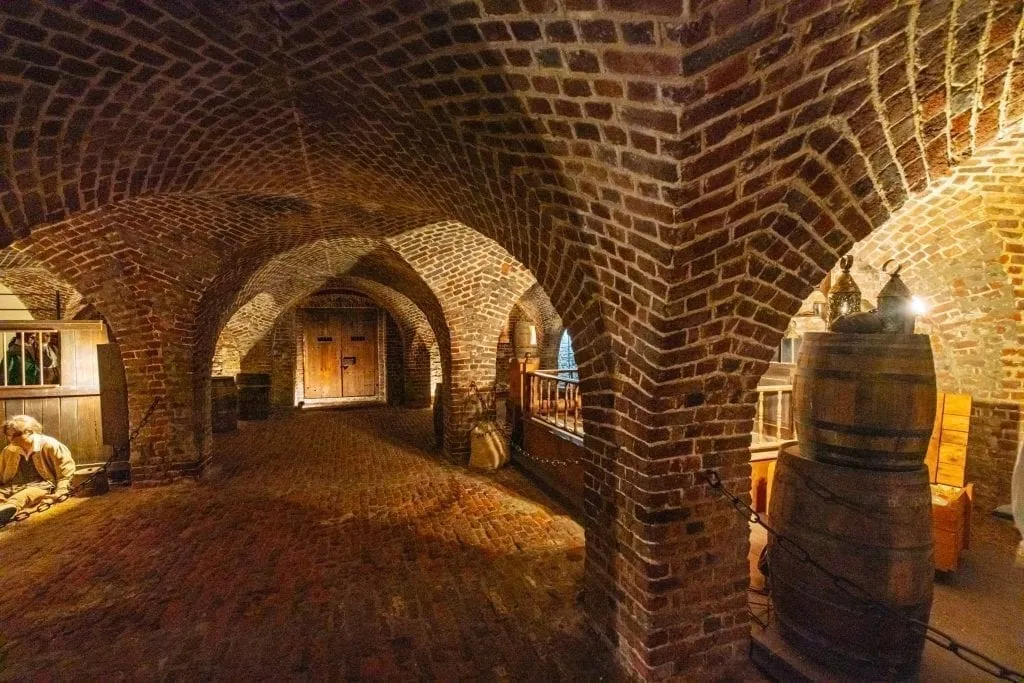 … you want to explore the craft brewery scene.
With over 30 craft breweries, it's safe to say that Charleston is known for its brews.
Craft beer lovers will find plenty of varieties to taste while in Charleston, SC!
… you want a wider variety of beach day trip choices.
While Savannah has beautiful Tybee Island for beach getaways, Charleston is within easy reach of Folly Beach, Sullivan's Island, and the Isle of Palms, providing a wider variety of beach day opportunities.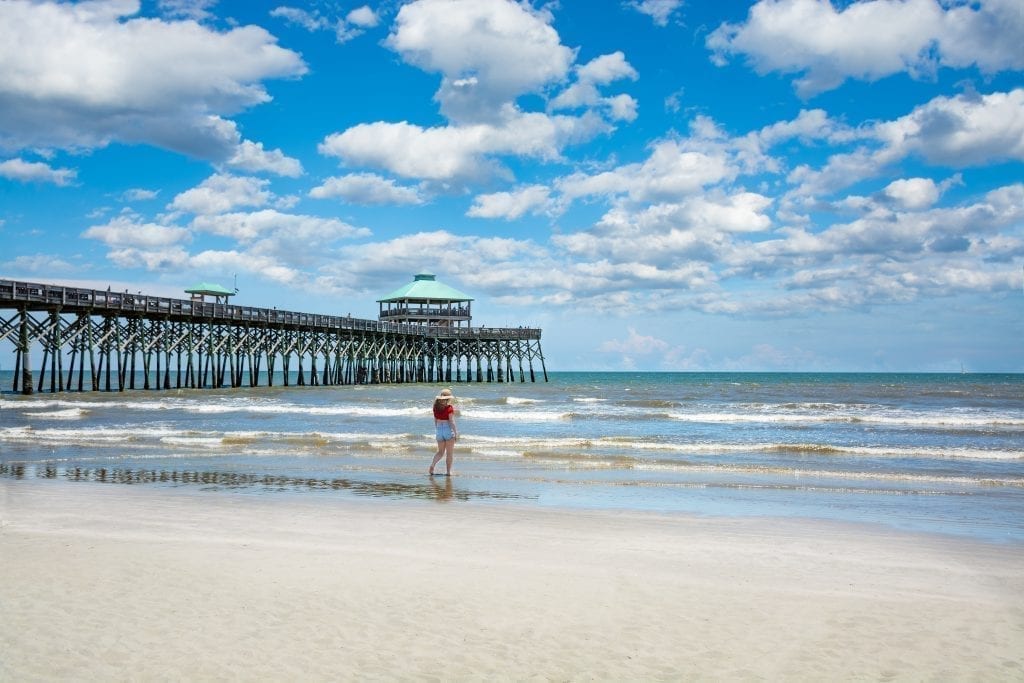 Visit Either Charleston or Savannah for…
… phenomenal Lowcountry food.
While Charleston's food scene might be a smidge more celebrated on the upper end of the spectrum (their chefs have racked up more awards), you will absolutely eat some of the best food of your life whether you visit Savannah or Charleston.
Both cities have an incredible selection of Lowcountry restaurants to choose from, across all price points, and when it comes to eating great southern food, you absolutely cannot go wrong with either place.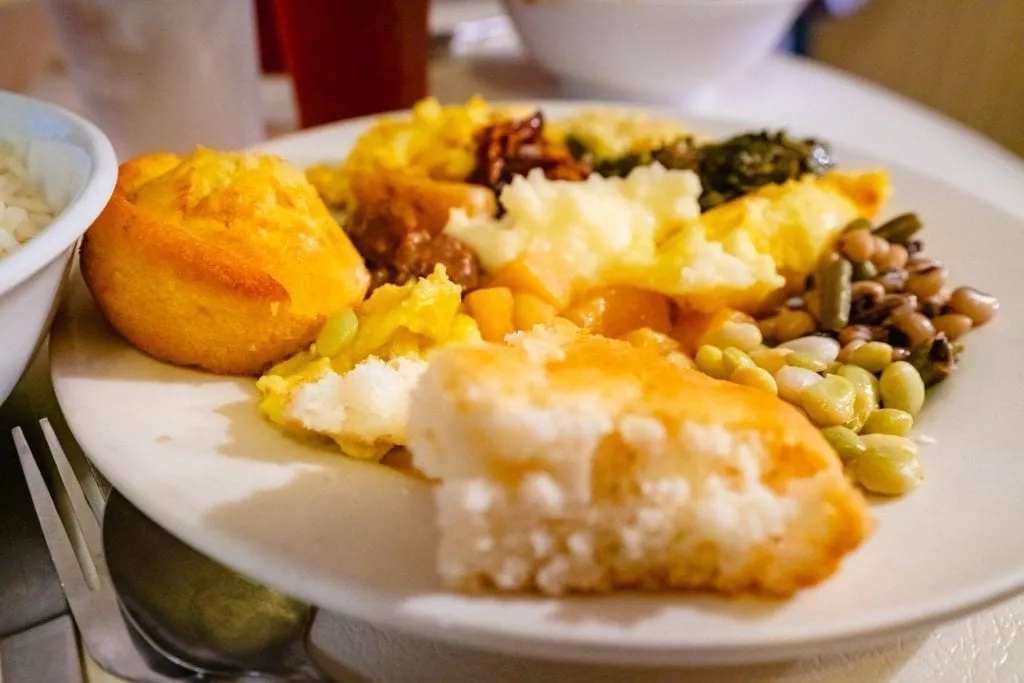 … beautiful architecture.
From mansions to churches to marketplaces to cute apartments and Airbnbs in Charleston and Savannah, there's no doubt that the historic districts of both cities are incredibly easy on the eyes.
… excellent ghost stories.
With long, fascinating histories and a culture that lends itself to legend and storytelling, Charleston and Savannah are both havens for incredible ghost stories.
And whether you believe in ghosts or not, the melding of fact, legend, and intrigue make ghost tours a fantastic way to explore either Savannah or Charleston!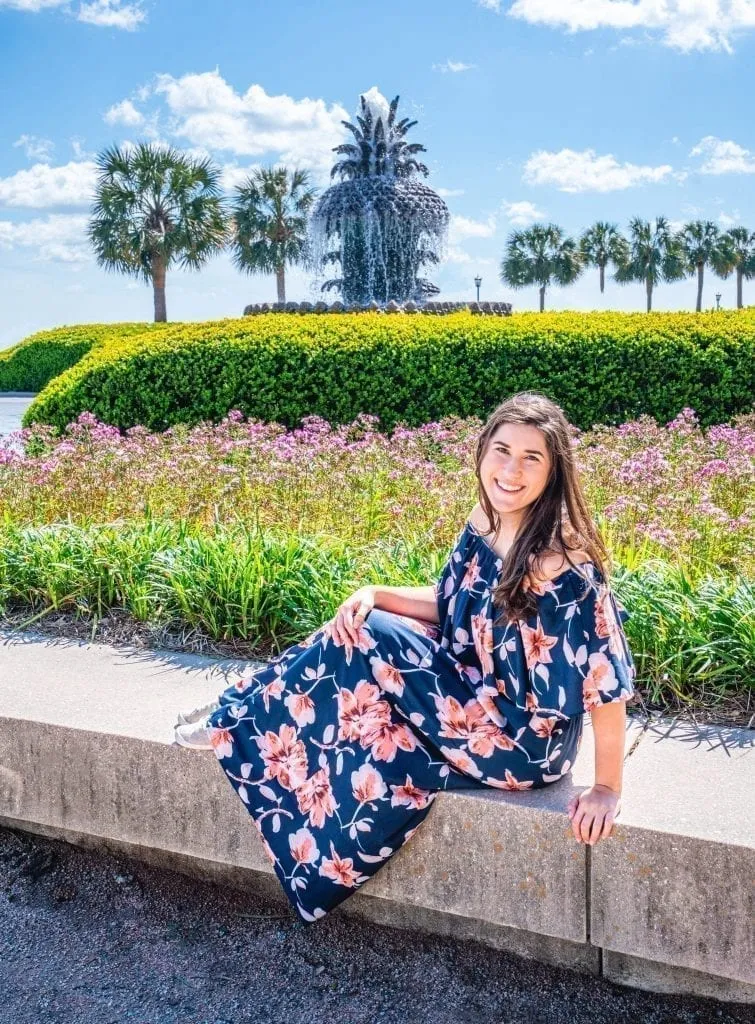 Should you visit both Charleston and Savannah?
Yes, absolutely!
Savannah and Charleston are located less than 2 hours apart by car, they're both among the best road trips from Atlanta and other regional cities, and they are incredibly easy to combine into one southern getaway.
While you can conceivably day trip to one from the other, if your schedule can swing it, an even better option would be to spend 1-2 full days in each.
A 5-day road trip from Savannah to Charleston (or vice versa) makes for an absolutely fantastic visit to the south.
With enough time, a stop in either Hilton Head, SC, or Beaufort, SC between the two can only enhance your visit!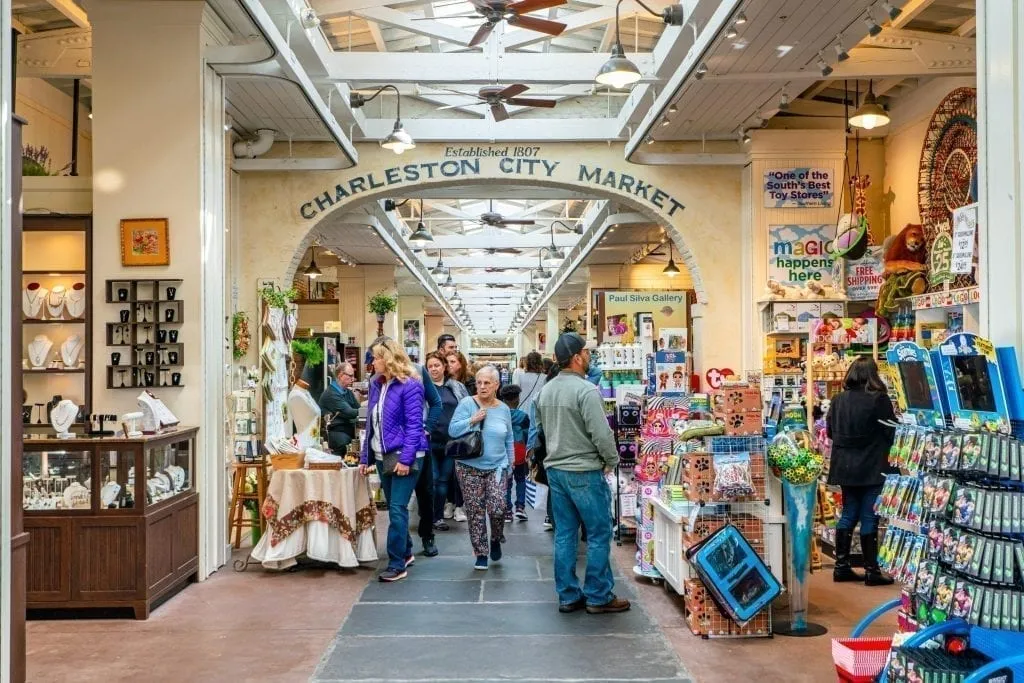 Savannah vs Charleston: The Final Decision
When researching whether to visit Charleston, SC or Savannah, GA, you'll likely notice that just about everyone who has visited both cities has a clear preference between the two… myself included.
While I love both Charleston and Savannah and plan to continue returning to both cities indefinitely, Savannah will always have a bigger piece of my heart.
My heart skips a beat every time I step into Savannah. Charleston, as lovely as it is, cannot beat the magical atmosphere and ethereal beauty of Savannah–at least to me.
There's a true uniqueness to the city of Savannah, thanks in large part to its 18th-century city planning that still dominates the historic center, that is unmatched by just about anywhere else in the USA.
That's just one opinion, though, and you'll find plenty of Charleston fans who vehemently disagree with my preference!
Ultimately, whether you choose to visit Savannah or Charleston, you're bound to have a phenomenal Lowcountry getaway.
If you have enough time to combine the two and discover which side of the debate you land on yourself, that's all the better!