Laid-back and beautiful, exploring the best things to do on Jekyll Island, Georgia makes for a wonderful southern getaway!
The southernmost of Georgia's Golden Isles, Jekyll Island is one of those destinations where you can visit for either a day trip, a weekend getaway, or a month-long retreat, and expect to simultaneously see plenty of attractions and not get bored, regardless of how long you stay.
Once the playground of the rich and famous–people with names like Vanderbilt, Pulitizer, and Rockefeller operated Jekyll Island as their own private club–the Jekyll Island of today is far more egalitarian.
Owned by the state of Georgia and operated as a state park since 1947, Jekyll Island has successfully managed to preserve its feeling of retreat from the world while welcoming visitors from around the world, and that alone is quite the accomplishment.
From gorgeous beaches to historic landmarks, here's what to do on Jekyll Island, GA!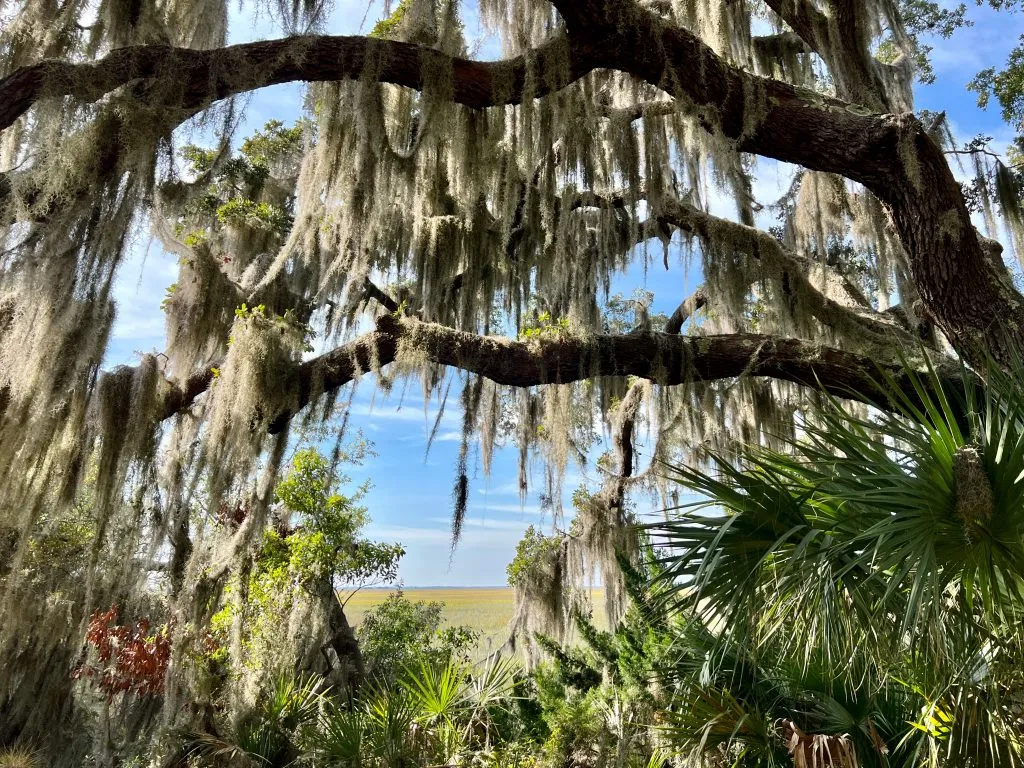 The Best Things to Do on Jekyll Island, GA
Marvel at Driftwood Beach.
Even if you'd never heard of Jekyll Island before starting to plan a vacation there, odds are pretty high that you've seen many photos of Driftwood Beach!
One of the most famous beaches in Georgia, Driftwood Beach is known for its remarkable trees of driftwood that call the beach home.
At low tide, you can walk amongst them, and at high tide, the trees partially disappear into the water, giving the beach an otherwordly air.
Without a doubt, visiting Driftwood Beach is one of the best things to do in Jekyll Island, and no trip to the island is complete without visiting at least once.
Ideally, you'll even want to visit at least twice, as visiting during high vs low tide is a vastly different experience.
Driftwood Beach is also dog-friendly, which Ranger greatly appreciated during our stay.
Explore the National Historic Landmark District.
While the Jekyll Island of today is appreciated by people from all walks of life, that was not always the case.
In 1886, the island was purchased and turned into the wildly exclusive Jekyll Island Club, a private retreat for people with names like Rockefeller, Vanderbilt, and Pulitizer.
Into the 1940s, you could think of Jekyll Island as the southern counterpart to somewhere like ritzy Newport, Rhode Island: where the who's-who of the day could escape the cold of northeastern winters while still gathering to exert their influence on the world.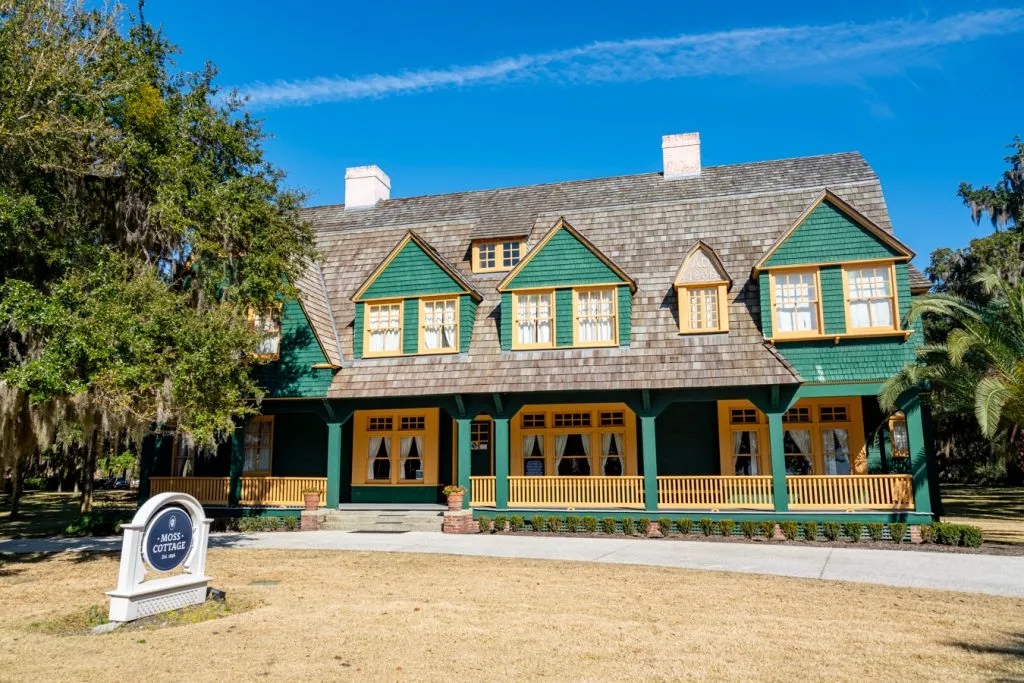 The winter inhabitants built a series of "cottages" (read: opulent mansions) surrounding their private clubhouse.
Today, the clubhouse has been transformed into the beautiful Jekyll Island Club Resort, and the cottages are primarily closed to the public (though motivated visitors willing to pre-book tours can often find one to step inside).
The 240-acre historic district includes 34 structures, and many of the best things to do in Jekyll Island can be found across the grounds.
You can check out a map of the historic district and its attractions here.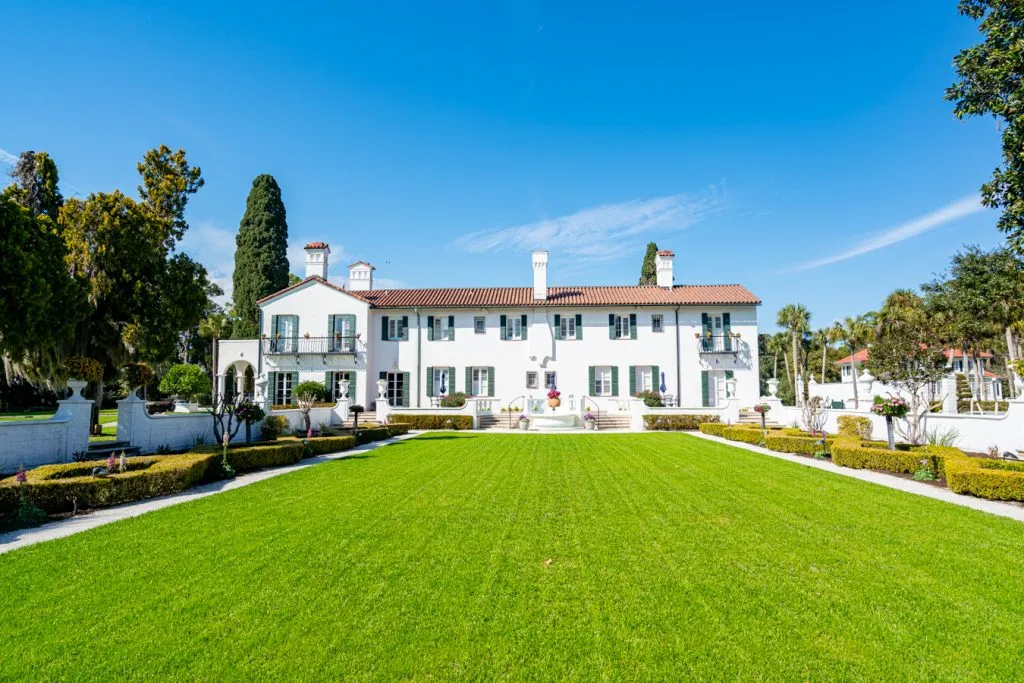 Check out (what's left of) Horton House.
Built by William Horton, the first documented European to live on Jekyll Island, the remains of Horton House that we can see today are evidence of one of the earliest tabby buildings in Georgia.
Built in 1743 and listed on the National Register of Historic Places, what's left of Horton House is free to visit, easy to access (it's just off of Riverview Drive), and one of the best places to visit on Jekyll Island.
Browse your way through the Jekyll Island Beach Village.
To this day, most of Jekyll Island feels quite rural.
It's very easy to lose yourself amongst the sand and Spanish moss on Jekyll Island, and relax amongst nature.
Sometimes, though, you want a bit of the opposite–and that's where the Jekyll Island Beach Village comes in!
This cluster of shops and restaurants, complete with a Main Street, is where to head if you're looking to add a little shopping to your list of Jekyll Island activities.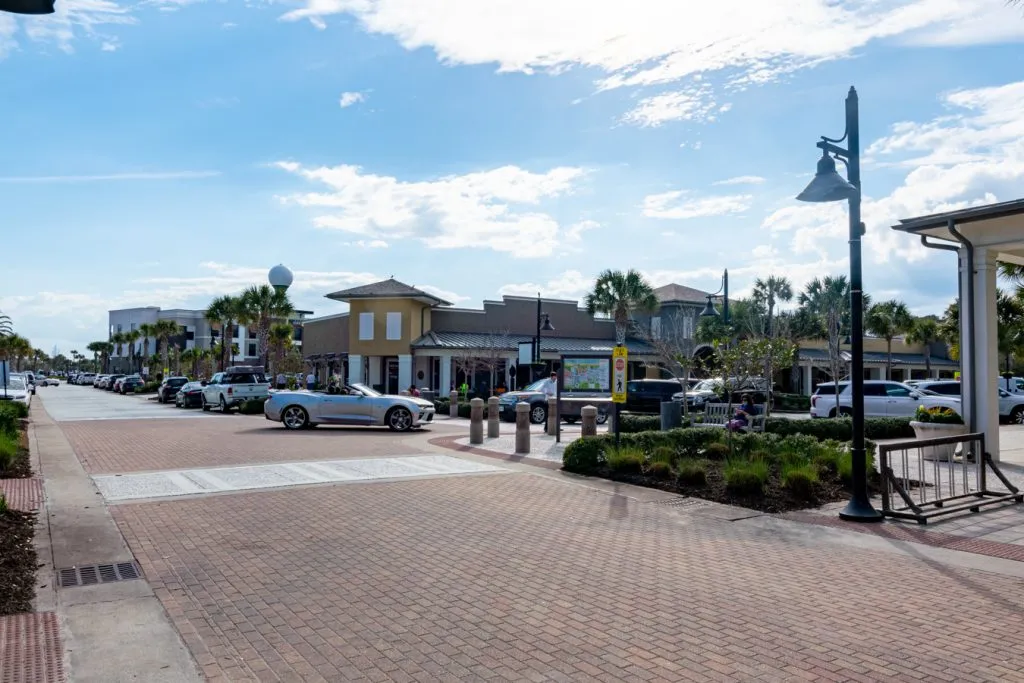 Make your way through the Wanderer Memory Trail.
Heart-wrenching and yet incredibly important to the history of the island, the Wanderer Memory Trail is a short interpretative trail that documents the history of the Wanderer Slave Ship.
On November 28, 1858, the Wanderer ran aground on Jekyll Island, along with the more than 400 enslaved African people it had onboard.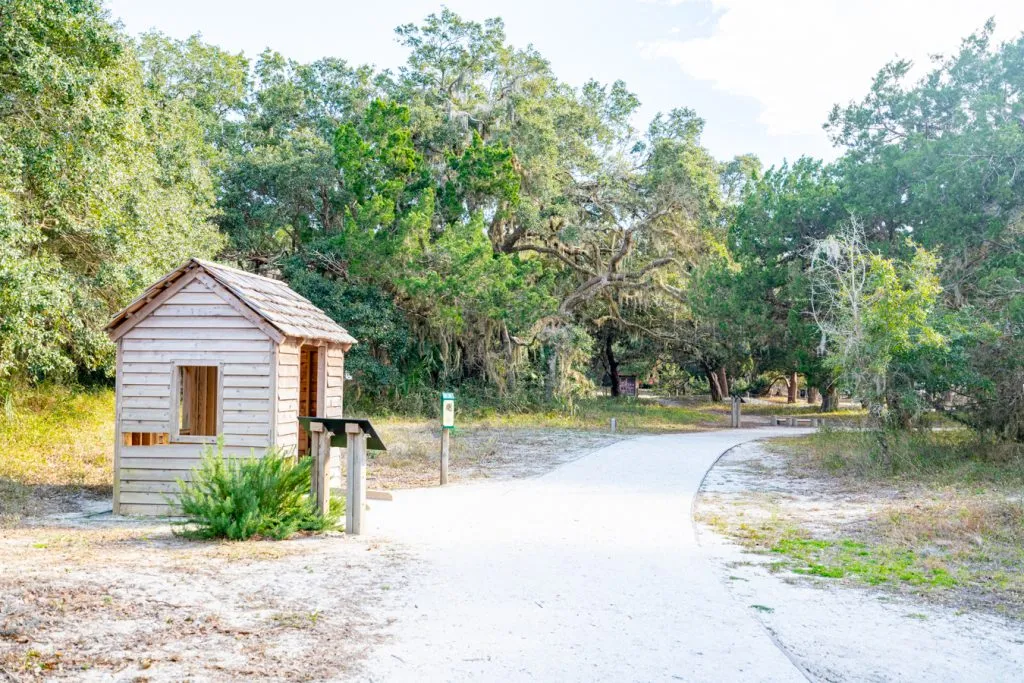 It was the second-to-last ship carrying enslaved Africans through the Middle Passage that arrived in the USA.
Today, the Wanderer Memory Trail preserves the story of the enslaved people who arrived through the story of a young boy named Umwalla who arrived on the ship.
The trail doesn't take long to walk, but is an important historical site that ranks among the most important places to visit on Jekyll Island.
You can read more about the ship, and its UNESCO designation as part of a "Site of Memory", here.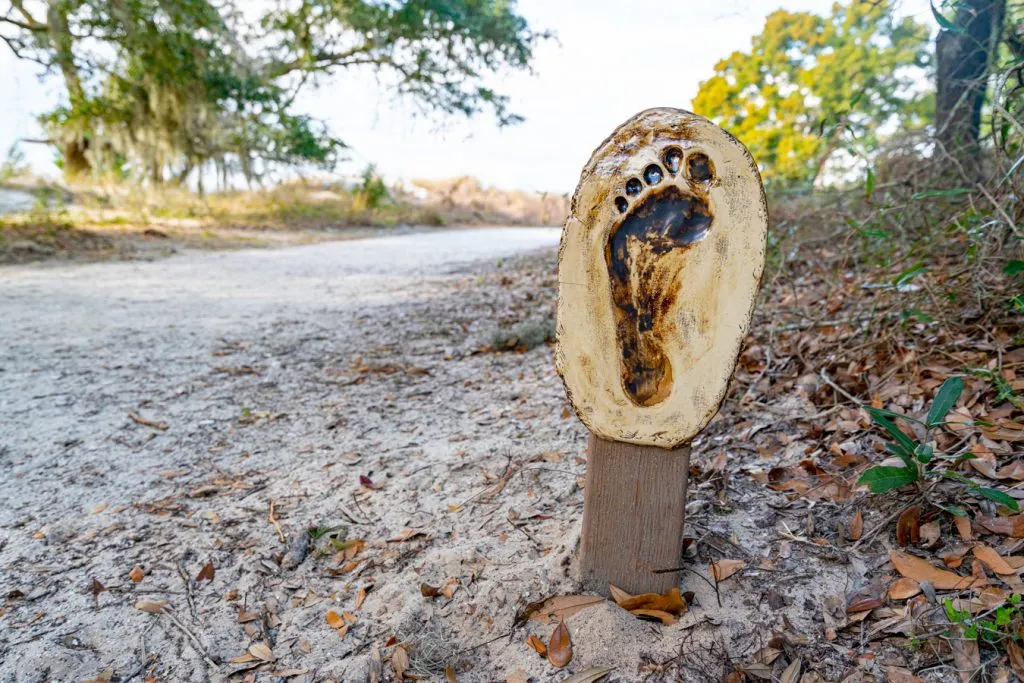 Visit the Georgia Sea Turtle Center.
Curious about the local wildlife?
If so, one of the most interesting activities on Jekyll Island is to visit the Georgia Sea Turtle Center, the state's first rescue, rehabilitation, and education center for sea turtles and other local marine life.
While the center's primary mission is to provide care for the turtles and other reptiles in their care, visitors are more than welcome!
Fees help offset the cost of caring for the turtles, and as a bonus, the Georgia Sea Turtle Center is a fun and memorable place to visit.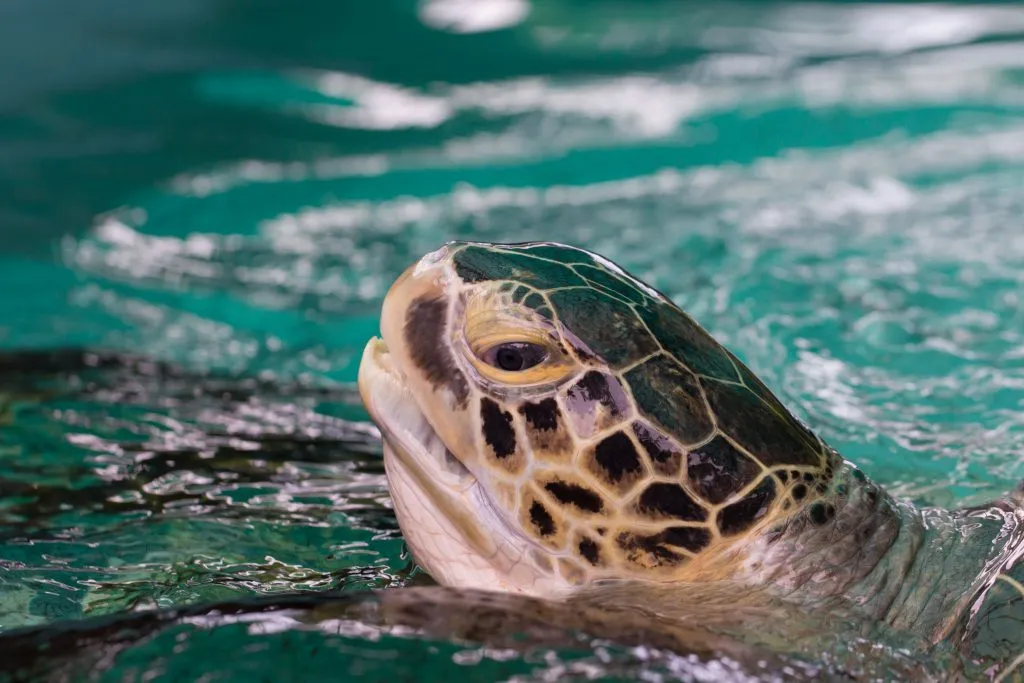 Enjoy a beach day (or several).
While Driftwood Beach may be the most famous of the beaches on Jekyll Island, it's far from the only one!
At the end of the day, while there are plenty of interesting attractions on Jekyll Island, it is a southern beach destination at heart.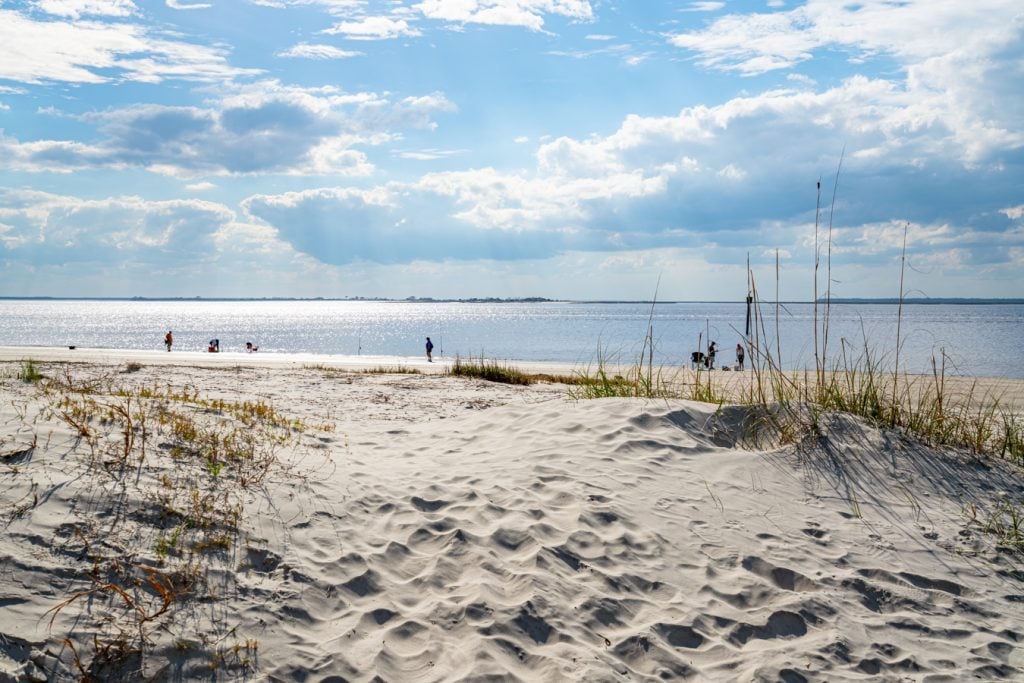 Great Dunes Beach Park is the biggest and most easily accessible (ie, closest to the mainland) Jekyll Island beach, and is a delightful place to relax.
Oceanview Beach Park and St. Andrew's Beach Park (which is right by the Wanderer Memory Trail) are also excellent options, and generally less crowded than Great Dunes.
Glory Beach (named for the movie Glory, which filmed there) and Shark Tooth Beach are a bit further off the beaten path, but also have their rewards.
No matter where you go or what style of beach you're looking for, though, it's safe to say that there's a delightful beach on Jekyll Island for you!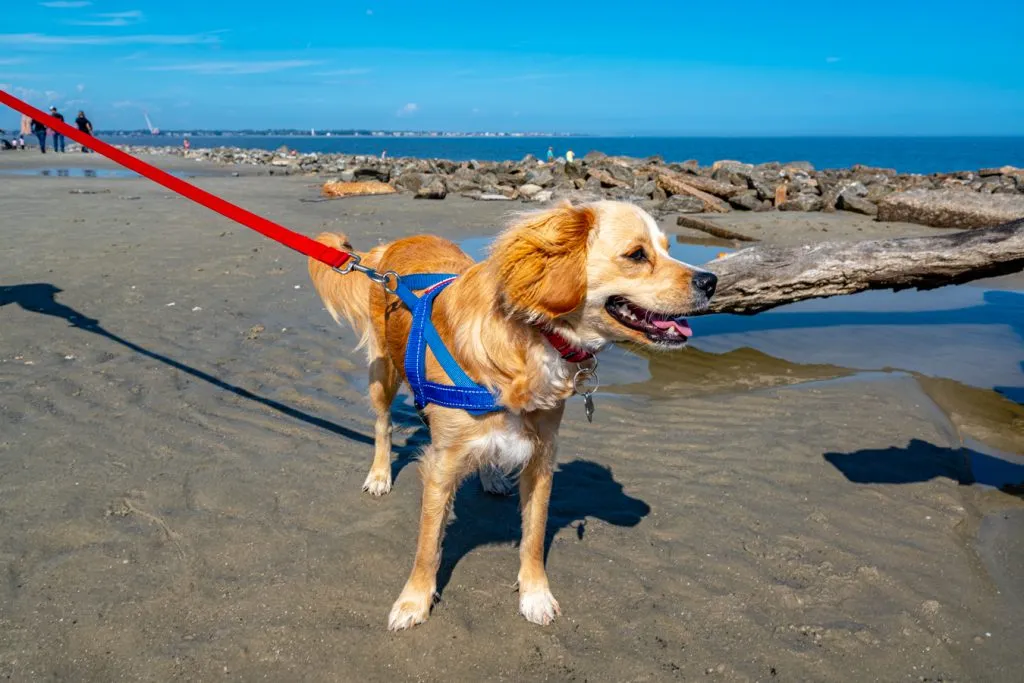 Stop by the Mosaic Jekyll Island Museum.
Housed in the historic stables building in the National Historic Landmark District, the captivating Mosaic Jekyll Island Museum is the perfect attraction for history buffs!
Sketching the barrier island's history from the Native American people who called Jekyll Island home more than 400 years ago through today, there's no doubt that most visitors will learn plenty of intriguing things about the island's story during a visit here!
The museum is open 7 days a week, from 9:00 AM to 5:00 PM.
It is closed on a handful of major holidays each year.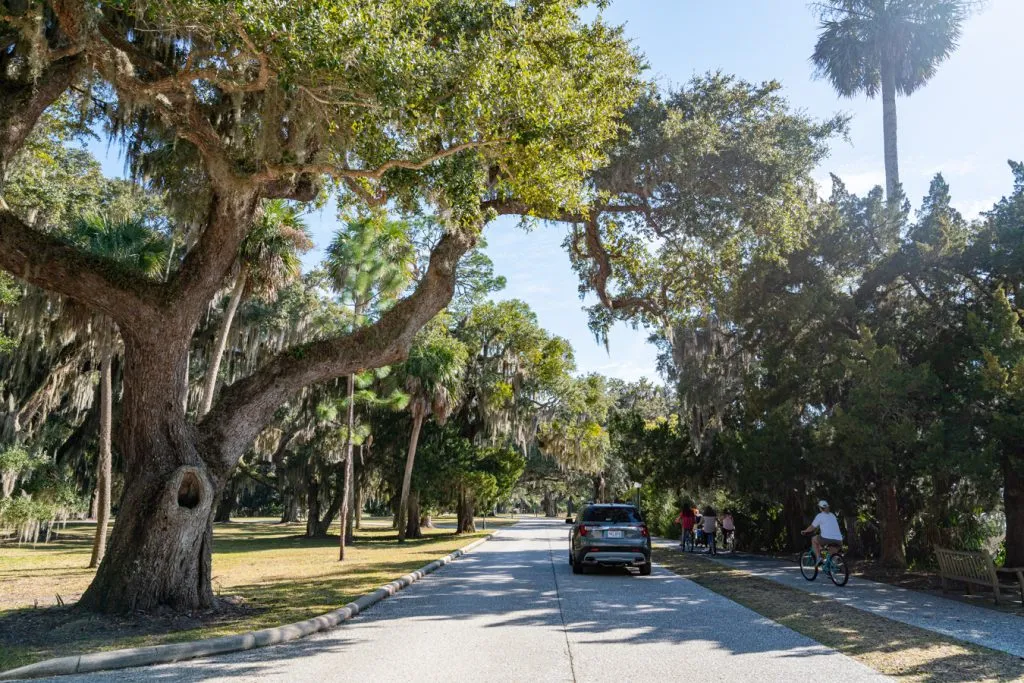 Bike along the nature trails.
While you can walk or drive between many of the major attractions on Jekyll Island, by far the most romantic and leisurely way to travel is by bike!
Jekyll Island features around 25 miles of mostly flat, paved bike trails, many of them blessedly covered by shade trees and Spanish moss.
You can rent bikes from a few locations around the island, and many hotels provide bikes, as well.
Maps of the various trails are available at the Jekyll Island Welcome Center, or you can opt to simply wander aimlessly–Jekyll Island is a wonderful place for that, after all.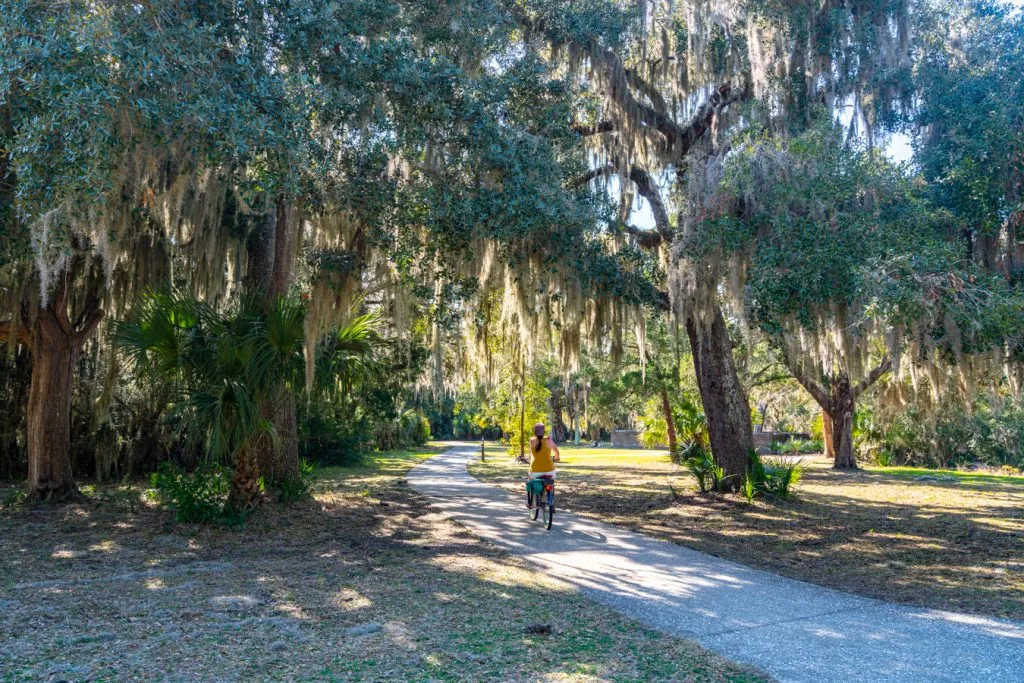 Enjoy a round of golf.
The Jekyll Island Golf Club features not one, but 4 different courses to choose from (3 18-hole courses and one 9-hole course).
If golf is your game of choice, Jekyll Island is an excellent place to indulge.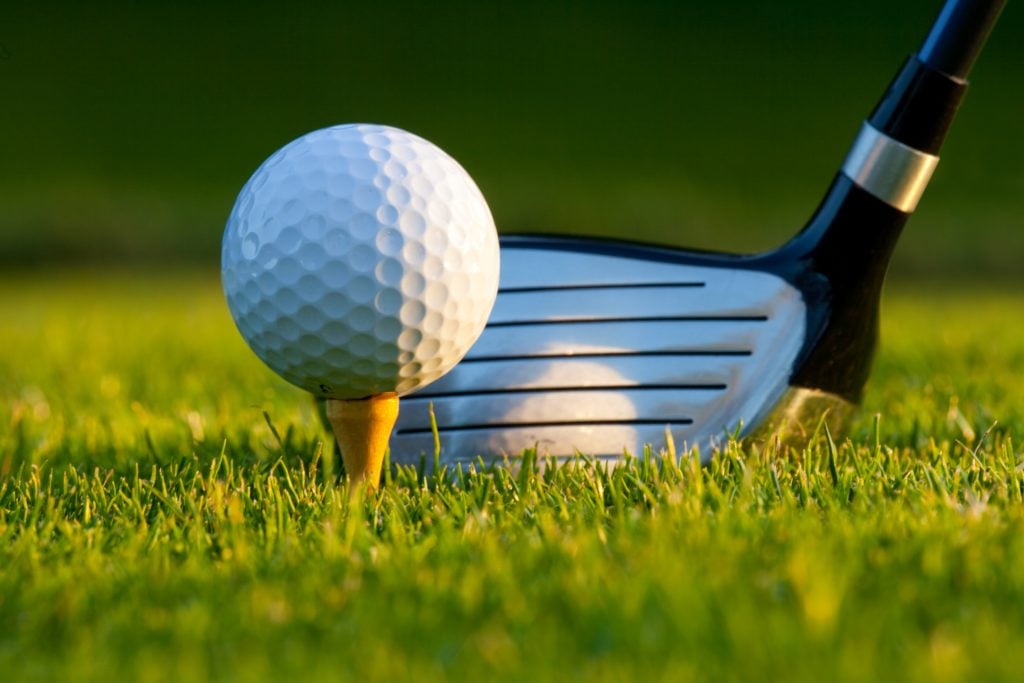 Go horseback riding on the beach.
Dreaming of riding a horse on the beach?
Jekyll Island is the perfect place to do so!
Having been lucky enough to live out my childhood dream of horseback riding on a beach in several places now, I can definitely attest that it's absolutely worth it.
Three Oaks Farm offers beautiful horseback rides on Jekyll Island, including sunset ride options.
Marvel at the beautiful Faith Chapel.
Built in 1904, the beautiful Faith Chapel was once part of the exclusive Jekyll Island Club.
Today, it is one of the few buildings from that time that you can tour daily (except when private events are happening).
The chapel features a beautiful Tiffany stained glass window that, while not original to the building, is now more than a century old.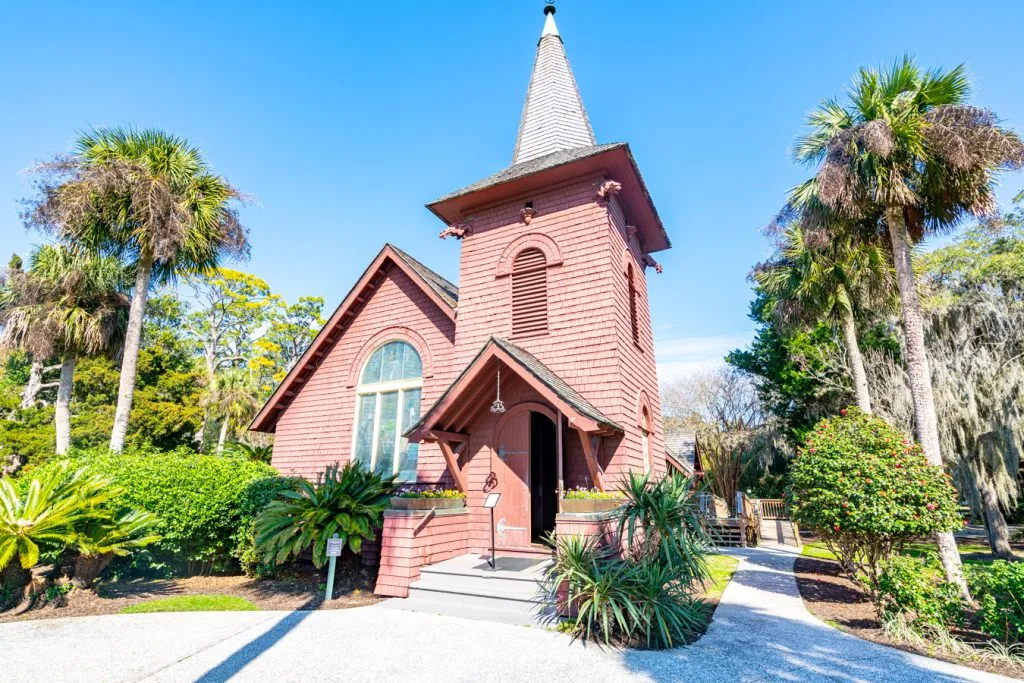 Hop over to St. Simon's Island.
Set just north of Jekyll Island, St. Simon's Island is another one of Georgia's Golden Isles, and also worth a visit!
Just a 30-minute drive from Jekyll Island (without traffic–we would recommend avoiding rush hour if possible), St. Simon's Island makes a great day trip from Jekyll Island, and the reverse is true as well.
Some of the best things to do on St. Simon's Island include visiting the St. Simon's Lighthouse, seeing the beautiful Christ Christ, seeking out the "tree spirits" (fascinating faces carved into trees around the island), and visiting the pier.
History buffs will also be interested in attractions like the Fort Frederica National Monument, World War II Homefront Museum, and Bloody Marsh Battle Site.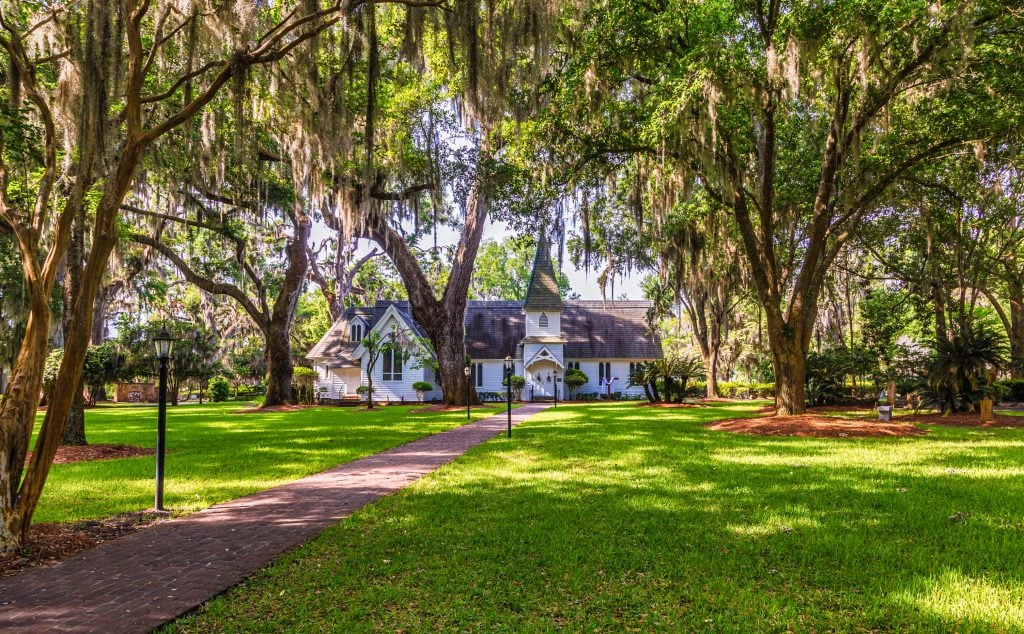 Where to Stay on Jekyll Island, Georgia
Without a doubt, the most iconic place to stay on Jekyll Island is the wildly popular Jekyll Island Club Resort.
Housed partially in the former Victorian clubhouse populated by the likes of Vanderbilts and Rockefellers, lots of history has happened within these walls.
Check in here, and you'll sleep in the place that, for example, the first-ever transcontinential phone call took place, and where a secret, shadowy meeting laid the groundwork for the existence of the Federal Reserve.
Today, the former clubhouse is a fabulous hotel with a gorgeous Grand Dining Room!
Looking for something more low-key?
There are several popular hotels on the island, most with very recognizable brand names.
The Days Inn and Suites, only a 3-minute walk from the beach, gets great reviews and is one of the more budget-friendly options on the island.
The Beachview Club Hotel, Courtyard By Marriot, and The Westin properties all get excellent reviews as well.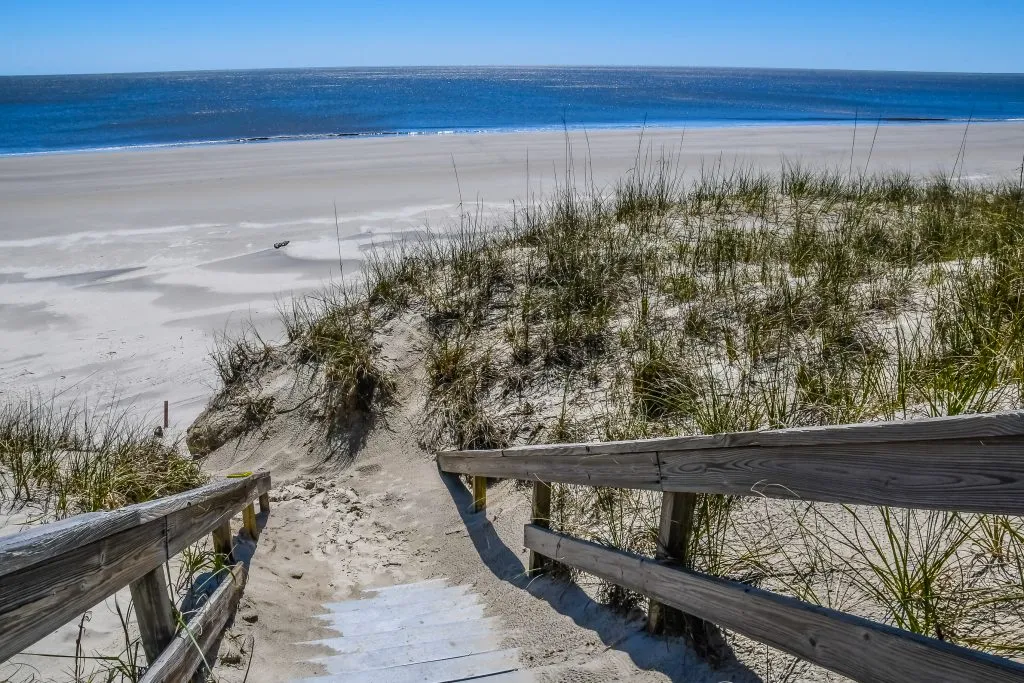 Getting To + Around Jekyll Island
The easiest way to get to Jekyll Island is simply to drive onto the island–however, it isn't free to do so!
Parking on Jekyll Island costs $8 per vehicle, per day.
There are also annual parking passes available if you're planning an extended trip–check details on parking requirements here.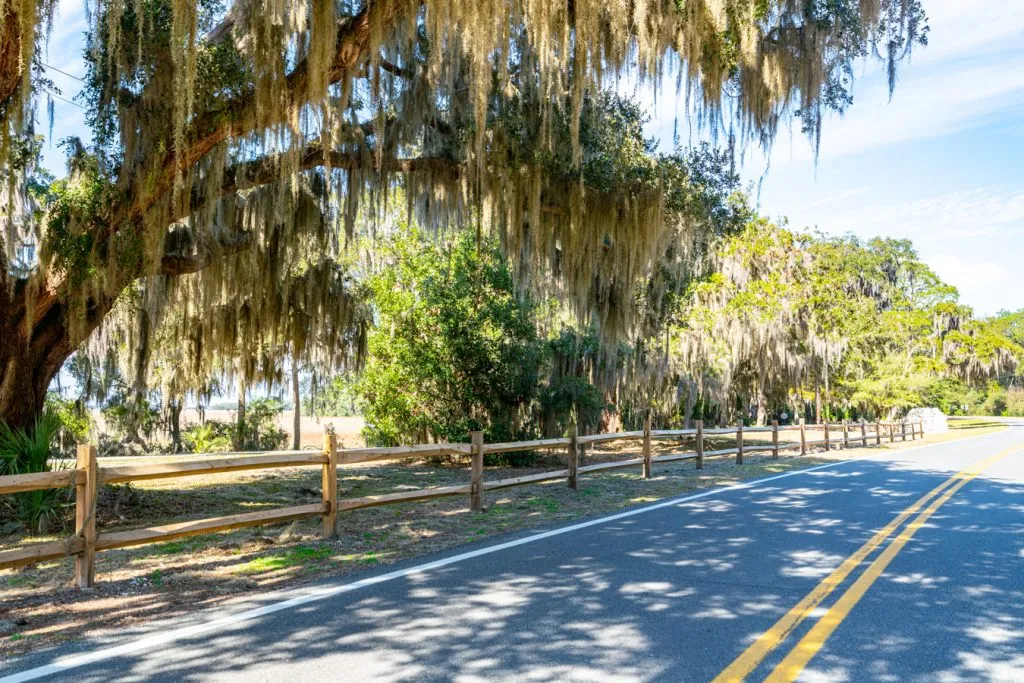 The good news is that this one-time fee takes care of your parking across the island, so moving around to the various Jekyll Island attractions fairly laid-back and simple once you've paid up.
The bad news is that during crowded times–summer weekends, for example–you can end up waiting in a line of traffic to enter Jekyll Island at all.
We ended up waiting in line for a bit when arriving, and in the future, I would plan to arrive as early in the morning as possible to avoid this.
Signs leading up to the entrance to Jekyll Island note that paying for parking by card is preferred.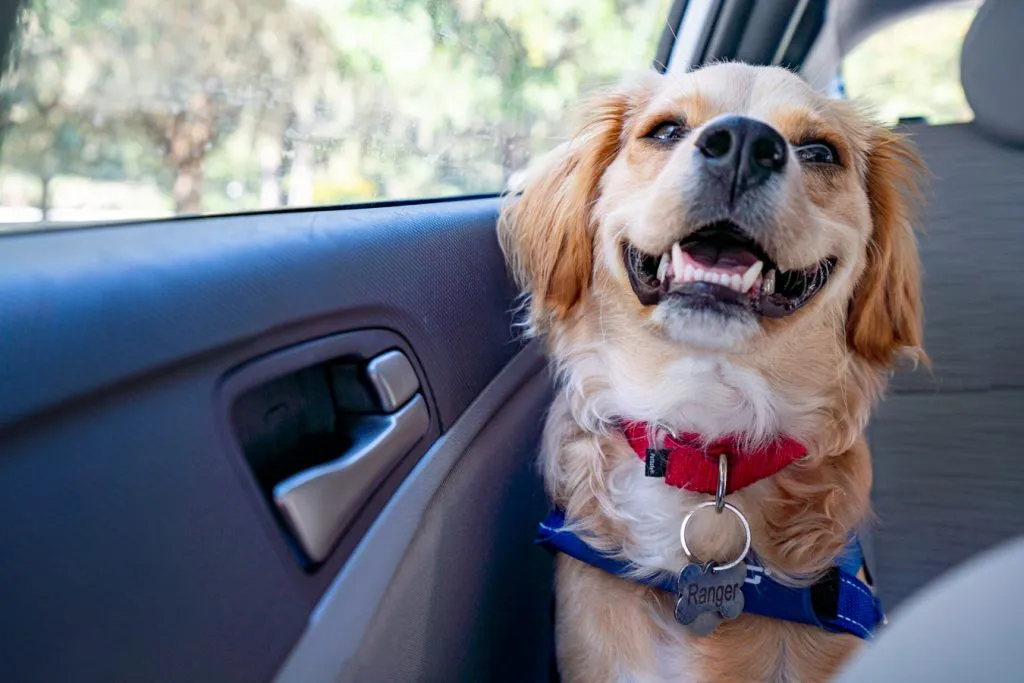 Where is Jekyll Island, GA?
Jekyll Island is a barrier island just off the coast of Georgia, and the southernmost of the Golden Isles.
It's not far from the coast–you can drive over a bridge onto it, no ferry required–but feels worlds apart from the mainland.
Jekyll Island is about 1.5 hours south of Savannah, and a bit over an hour north of Jacksonville.
Its easy-to-access location makes exploring the best things to do on Jekyll Island a great addition to a larger trip across the south!