Considering hitting the road and living out of a backpack for a year–or more?
We've been there! For 4+ years, we lived nomadically while traveling the world full-time, embracing what we considered to be a fairly mild version of minimalist traveling along the way.
And, quite honestly, we loved the experience so much that we haven't ruled out doing it again at some point in our lives.
Even now, with an apartment to unpack in, we reach for our backpacks rather than traditional suitcases when setting off to explore the world.
After more than 1500 days on the road, here are our best tips for living out of a backpack!
Some links in this post may be affiliate links. If you make a purchase through one of these links, we may earn a small commission at no extra cost to you. Please see our

disclosure policy

for more detail.
Our Setup When Embracing Minimalist Traveling
So exactly how much did we carry when our whole lives fit into a backpacker lifestyle?
There's a good chance that, depending on your expectations, it was either far more or far less than you're expecting!
I carried (still do, when we're on the road) an Osprey Ariel 55 L backpack, and Jeremy carried a Gregory Zulu 65. Generally, neither was completely full.
We also had a small carry-on backpack that was full of most of our tech gear, essential for travel bloggers. We've had a few different ones, but this bag has been our trusty carry-on for years.
Other than that, the only other bag I carried is a small purse that I used as a personal item on planes, but it doesn't hold much!
By some people's standards, this stretches the definition of minimalist travel–and to others, it seems like an impossibly small amount.
Our first tip for embracing one bag living (or two bag living, as the case may be)? Find what works for you.
We never felt the need to par our packing list down to carry-on only levels when traveling full-time, and still don't.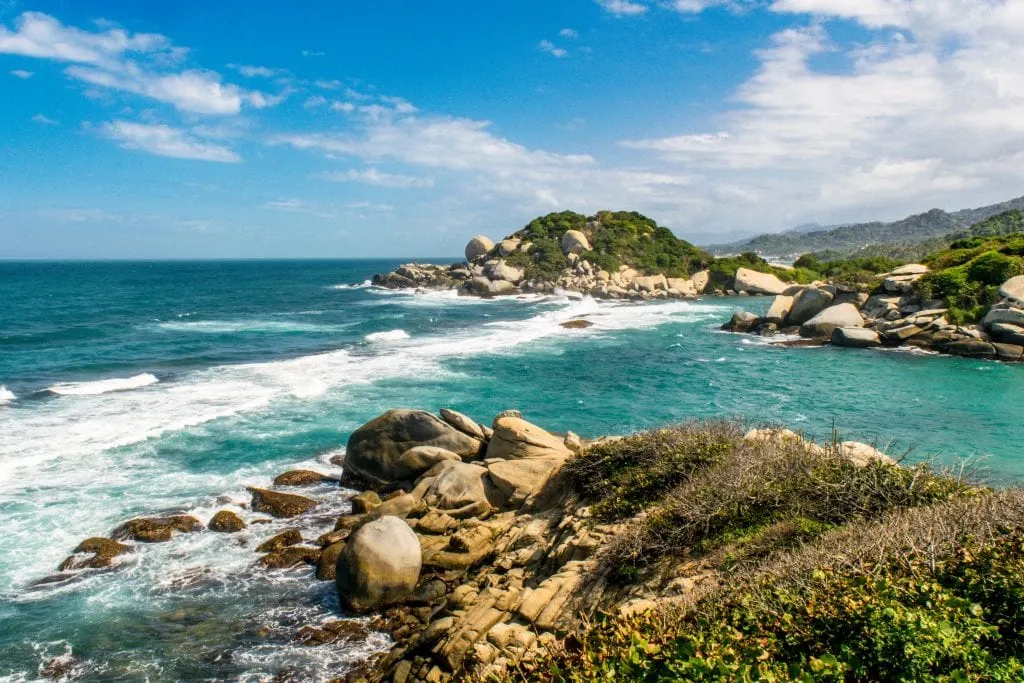 Essential Tips for Living Out of a Backpack
Choose your backpack wisely.
While we absolutely love our backpacks and will continue to use them until they fall apart (so hopefully forever), if we were to buy them knowing what we know now, we'd prioritize backpacks that can be fully unzipped and loaded from the side, like the Osprey Farpoint.
My bag functions best as a top-load, which is perfectly fine because I'm used to it, but it sure would be nice to unzip my backpack and have immediate visual access to everything in it!
We'd also buy smaller bags if we were shopping for travel backpacks again, probably 45L each or so.
Consider weight when packing.
The heavier and bulkier an item is, the less likely it is that you should bring it with you when living out of a bag.
Shoes, especially hiking boots, and heavy coats are particularly susceptible to this.
Unless you're planning to do a ton of intense hiking on your backpacking trip, it's probably best to leave the boots at home: the only time I really, really wished I had a pair when on the road was when climbing Volcano Acatenango in Guatemala.
For winter coats, consider simply buying one as you need it.
I've kept virtually all of mine that I've accrued over the years because we had a tendency to visit family around the holidays and I could leave them behind afterward, but some travelers donate them as the weather warms up.
Think twice before buying new gadgets.
Packing lists and guides to backpacking–even minimalist backpacking–tend to have suggestions for different gear to purchase before setting off.
We're no exception: our packing lists are full of tips for what to bring on the road.
Ultimately, though, think before you buy: while some things (like adaptors and travel insurance) are truly essential, other pieces of gear depend entirely on your travel style.
Our years of living out of a backpack are littered with things left behind when we realized we were never going to use them, such as the combination locks we bought for the dorm-style hostels we never ended up staying in.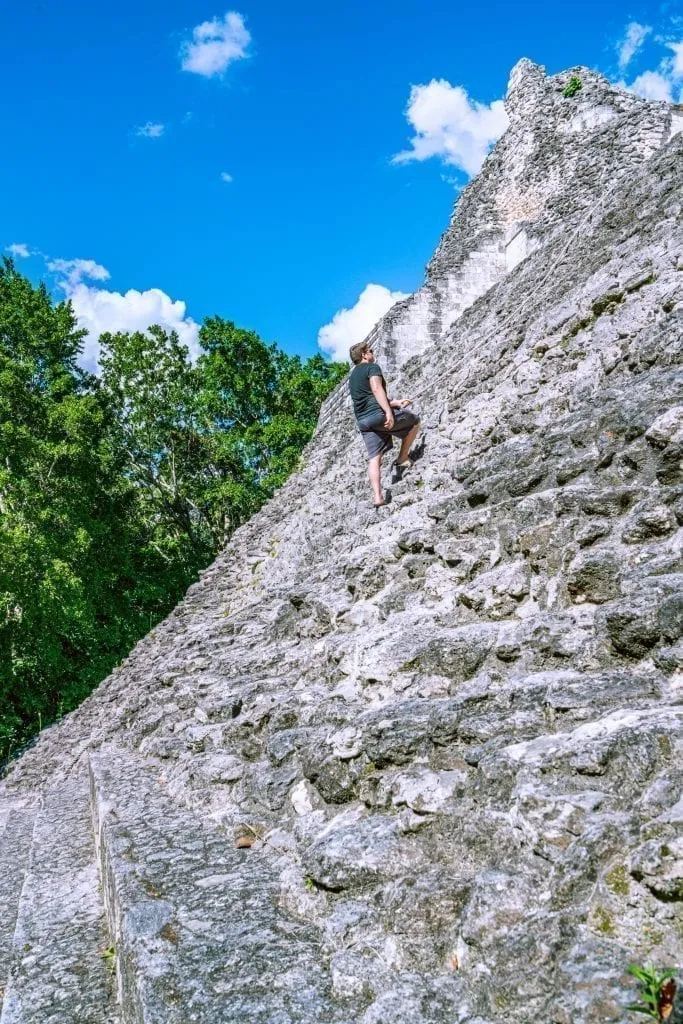 Don't overpack toiletries.
Other than shoes and coats, toiletries are another area where new backpackers have a tendency to overpack.
Rather than bring enough tubes of toohpaste or lotion to last an entire year, consider bringing only enough for your first month or two on the road and trusting you'll be able to replace them from there.
With the exception of prescriptions or extremely specific brands, most drugstore-level items can be replaced while traveling out of a backpack abroad, though you may need to look around for a bit to find them (in many places, for example, you'll want to look for toiletries in the pharmacy, not the supermarket).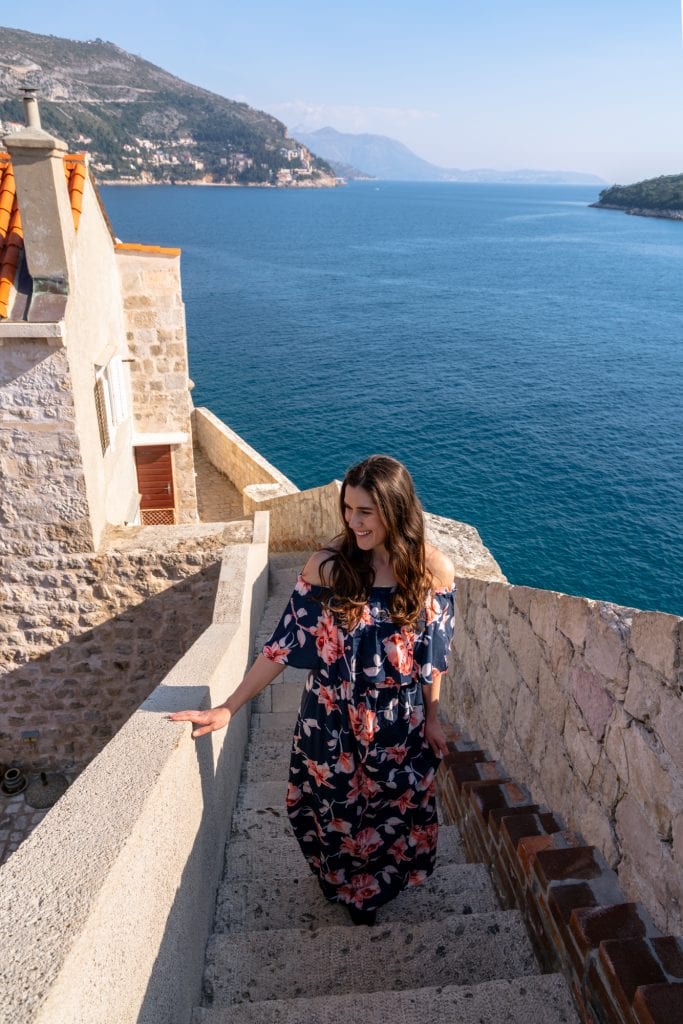 Roll your clothes.
Rolling clothes is a much more effective way to pack them into a single bag than folding!
Not only will you be able to avoid (most) wrinkles and physically fit more items into your bag, rolling is also a fantastic way to keep your bag organized.
I tend to fold my clothes in groups–shirts, dresses, etc.–and also separate them by climate.
So, for example, if we're relaxing on Isla Mujeres in Mexico but planning to road trip Ireland in a month, I'll keep a few rolls of beach clothes at the top of my bag, and a separate roll of warmer clothes for Ireland at the bottom of my bag, where I don't need to unpack them until they're needed.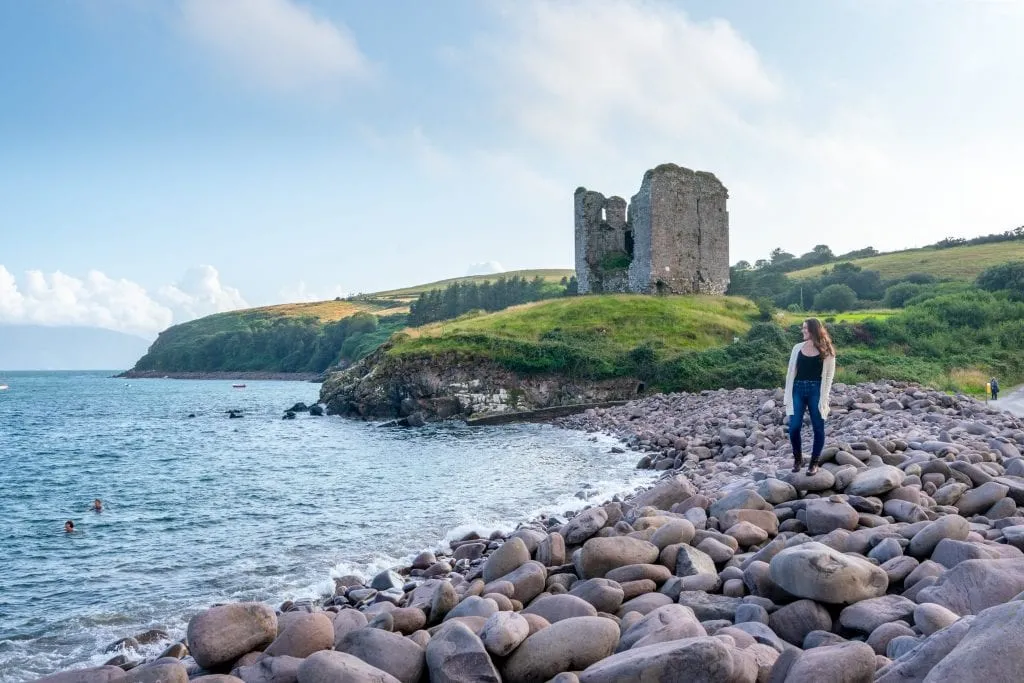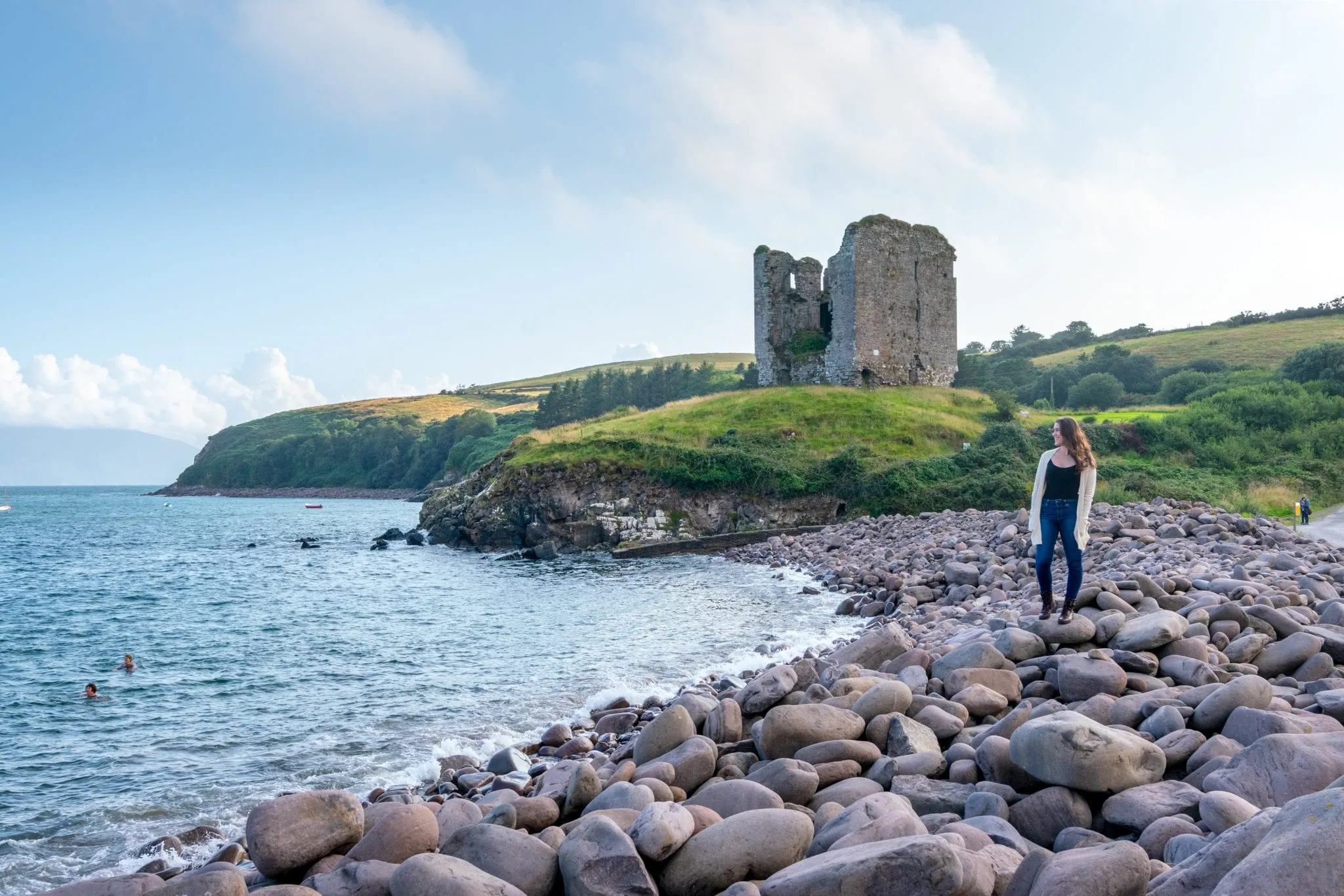 Consider (a few) packing cubes.
We don't use as many packing cubes as some, but a small set like this is perfect for tiny items that have a tendency to get messy or lost, like underwear or various chargers (especially if you travel with quite a bit of tech or camera gear like we do).
Keep your backpack organized.
It's much, much easier to keep track of everything that you're carrying in your backpack if you pack and unpack it in the same pattern each time–and trust us, you will eventually forget that you're carrying something with you (and that's when you may want to start thinking about leaving the item in question behind, assuming it's not set aside for a different climate).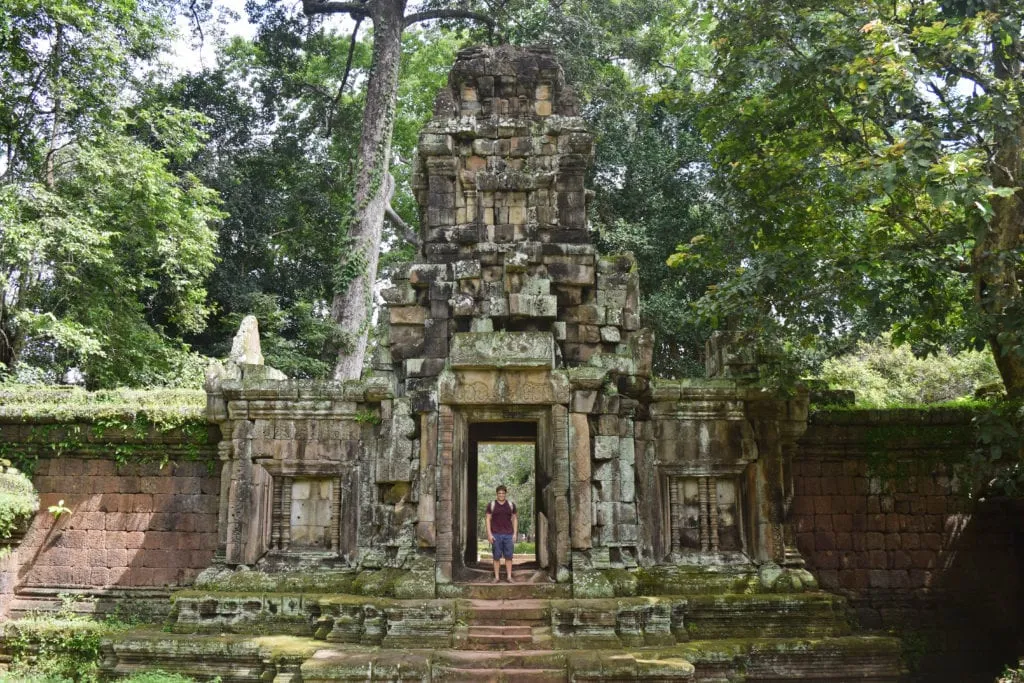 Embrace minimalist traveling ideals.
The less you pack, the less you have to unpack–and when you're embracing one bag living while traveling full-time, you'll end up packing and unpacking a lot!
The less you carry with you, the less exhausting the packing and unpacking process will become (and trust me, eventually it gets tiring–it took us about 2.5 years to get completely sick of it).
It's also much less stressful to live in repeated small spaces like hotel rooms or small apartments if you have less stuff with you.
A good rule of thumb? Bring half as much as you think you need.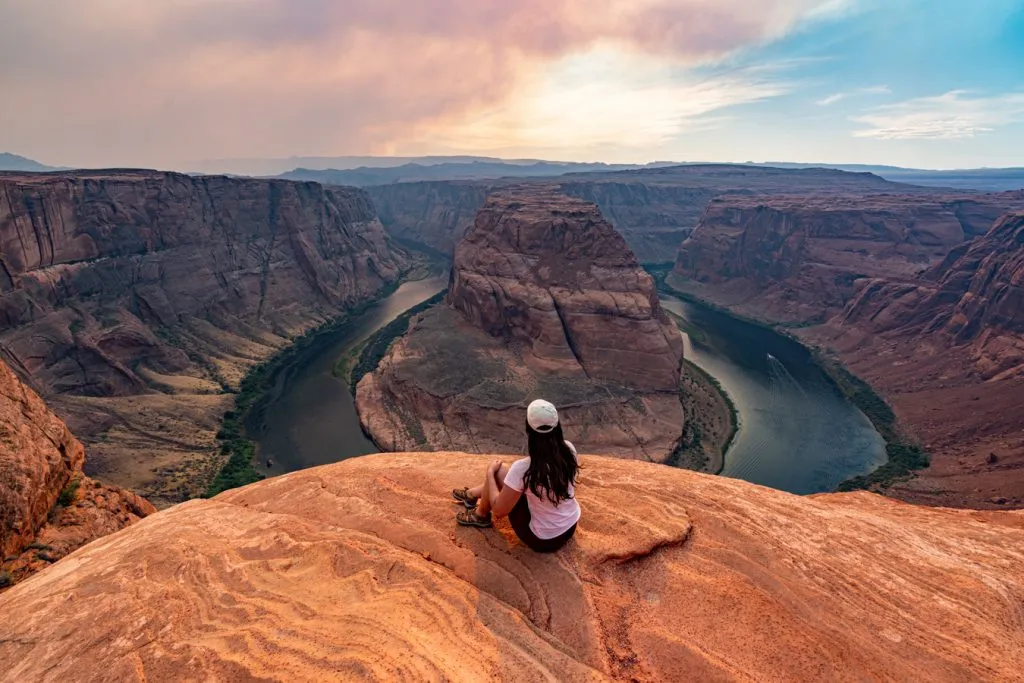 Take care of your feet.
Packing in a minimalist way that will allow you to live out of a backpack for a year means very few shoes–we'd recommend 1-2 pairs at most–and for that reason, any shoes you need to bring absolutely need to be comfortable and enable you to walk for long distances while wearing your backpack.
Sure, a backpacking trip these days isn't generally referring to a hiking trip–but one experience of sprinting up and down staircases in a German train station to make your connection (true story) or getting lost for an hour trying to find your apartment in a new city (another true story) will convince you that unsupportive footwear is absolutely not worth it.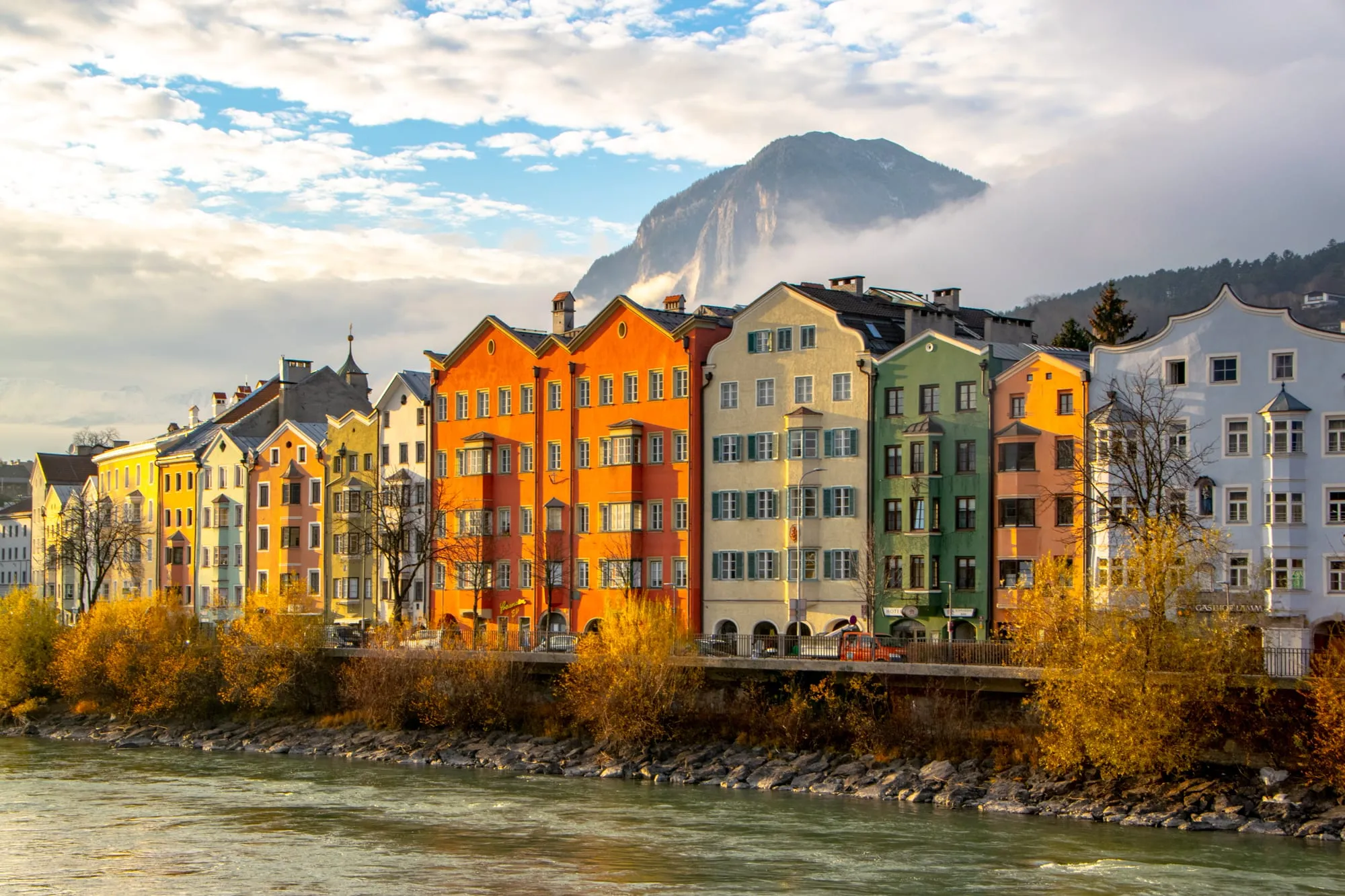 Pack clothes that are easy to take care of.
Anything marked dry-clean only that needs to be washed on a delicate cycle or wrinkles easily can be left behind: the key to living out of a backpack is to make sure that every single item you carry is incredibly useful, and that means durable, comfortable clothes that you can wear repeatedly.
Plus, doing laundry on the road either means paying someone to do it, renting an apartment with a washing machine, or handwashing in a hotel room–and none of those options lend themselves to complicated care.
Don't be afraid to let go of things in your backpack that you're not using.
Pack something and find out 3 months later that you haven't touched it?
Don't be afraid to find a donation bin and leave it behind: take advantage of minimalist traveling ideals and don't continue to carry something you don't use.
Remember, you can shop along the way!
When most of us talk about living out of a backpack these days, we mean country-hopping, not wilderness camping!
For that reason, keep in mind that you can buy just about anything you need along the way.
Forgetting things isn't a big deal when they're easily replaced on the road, and picking up essentials only when you truly need them is a great way to embrace minimalist traveling.
You might be surprised by just how little you need once you hit the road and start your experience with one bag living!