There's just something about packing for a road trip: flights and trains can certainly be exciting, but road trips signal, perhaps more than any other mode of transportation, that an adventure is coming–and it all starts with putting together the perfect road trip packing list and carefully loading the car.
Road trips are one of our favorite forms of travel: we're traversed more than half of the US states on various road trips, as well as taken road trips in over a dozen countries on three continents.
From the majesty of the American southwest to the villages of Provence and Tuscany to a safari in South Africa to the cenotes of Mexico's Yucatan Peninsula, we have never failed to fall in love with a destination when on a road trip.
We've put together this complete list of things to bring on a road trip to make sure your adventures on the open road also go off without a hitch–no matter where you're headed after loading up the car with all your road trip essentials.
Here's what to pack for a road trip!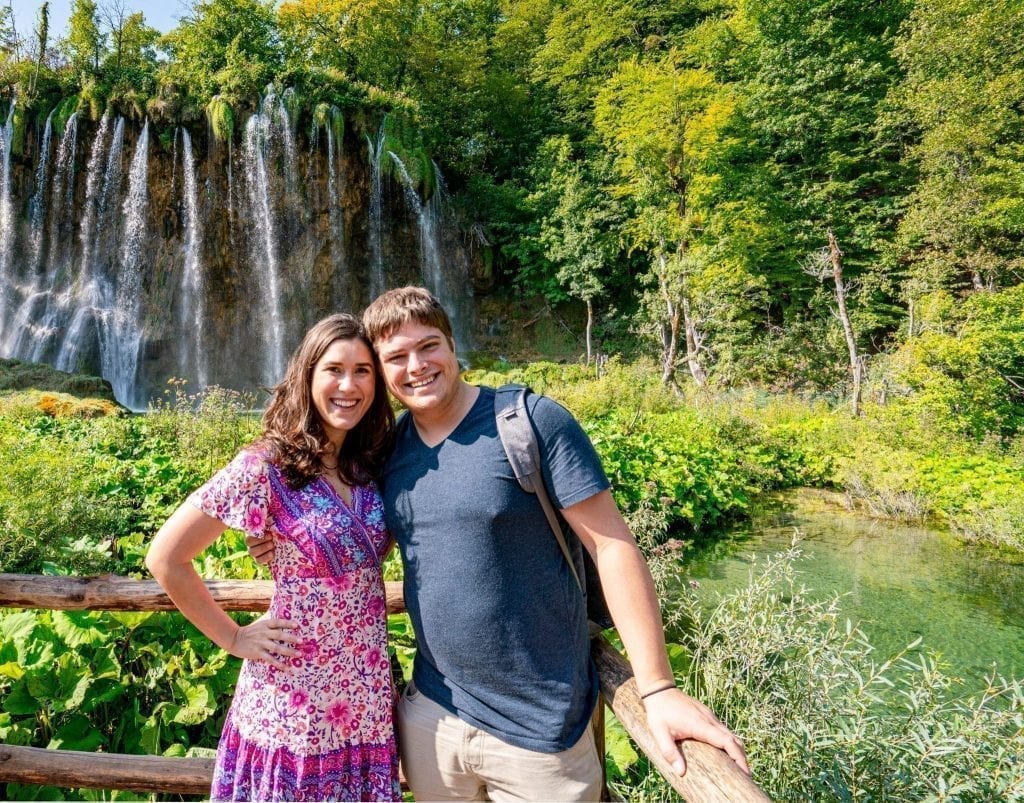 Some links in this post may be affiliate links. If you make a purchase through one of these links, we may earn a small commission at no extra cost to you. Please see our

disclosure policy

for more detail.
The Most Important Road Trip Essentials
Driver's License — Obviously, you can't pack for a road trip without your driver's license!
International Driving Permit (If Applicable) — Depending on where you're going on your road trip, you may also need an International Driving Permit (IDP) to drive in your destination. These are easy to obtain (we always get ours at Triple-A) before leaving on your vacation.
Proof of Insurance (For the Car) — If you're driving a rental car, this may or may not be covered by either your rental company, your credit card, or your travel insurance–but you'll definitely want to know exactly what the expectations are before leaving!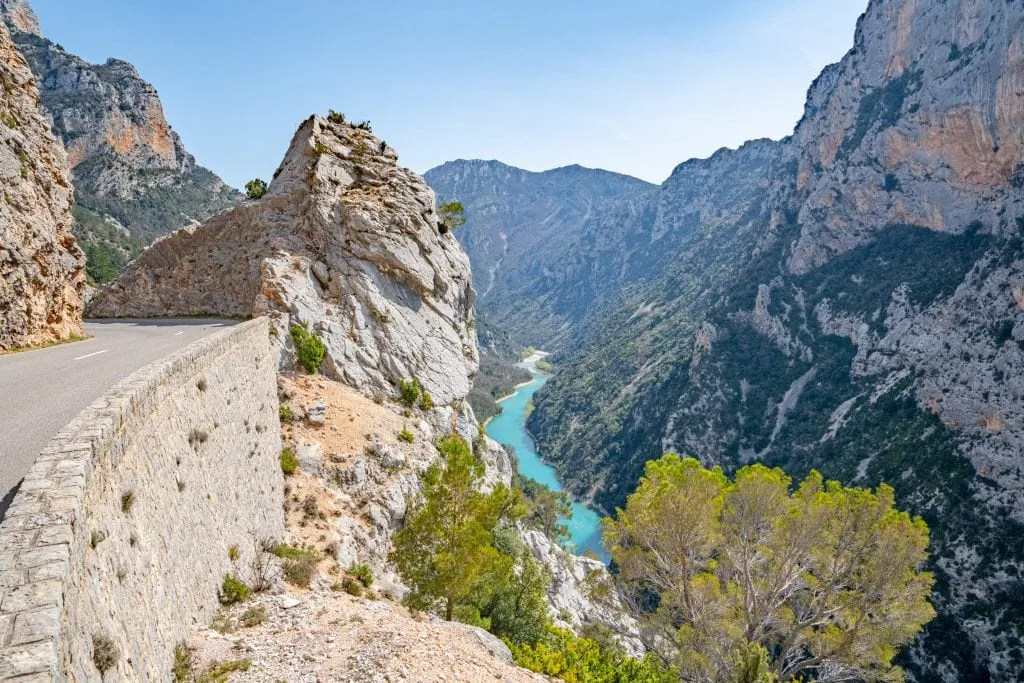 Travel Insurance (For You) — We don't ever suggest traveling without travel insurance–anything can happen, and an epic road trip is definitely a case of better safe than sorry. We use and recommend Safety Wing for most road trip destinations around the world.
Car Manual — Most rental cars will have a manual in the car by default, but if you're taking your own car on a road trip, make sure your own is in the glove compartment! It's possible you've never needed to look through it before, but it can be a lifesaver on a road trip, especially if you're traveling in rural areas.
Rental Contract (If Applicable) — If you're renting a car for your road trip, be sure to keep your rental contract handy–we generally keep ours in the glove compartment.
Roadside Emergency Kit — If you're taking your own car on your road trip, hopefully you already have one of these packed and ready to go–but if not, now is the time to buy one! Basic roadside emergency kits are extremely useful, very affordable, and a great way to stay safe on the road.
Emergency Contact Information — Whether this is the phone number for Triple-A, the location emergency assistance number, or the phone number for roadside assistance offered by your rental company, you'll definitely want to know exactly what to do in the event of a breakdown or an emergency before hitting the road.
Downloaded Maps — Online maps with real-time navigation are an enormous asset to any modern road trip–but they don't work everywhere! Make sure to download your essential maps before heading off on a road trip.
Paper Maps — Similar to downloaded maps, paper maps can be a huge benefit when on a road trip! If your phone dies or you end up lost somewhere that your downloaded maps don't cover, you'll be so glad you threw a small, easy-to-pack road trip map into your car before you left.
Cash — Cash is still king on road trips–roadside restaurants, shops, and stalls around the world are generally quite likely to be cash-only establishments. Be sure to also keep small bills and change on hand to be able to easily cover tolls!
Extra Car Key — As someone who locked her keys in her car an embarrassing number of times as a young driver, I'm a huge proponent of adding an extra car key to your road trip packing list. You never know when you might need it!
Spare Tire — Generally speaking, your spare tire is probably already packed in your car–but it's good to double-check it's there and in good working order before setting off on a road trip. We once had a tire blow out on a road trip in Costa Rica, and that would definitely have been a huge interruption to our trip if the spare tire wasn't there!
Travel Gear That You Definitely Need on Your Road Trip Packing List
Sunglasses — Protect your eyes: comfortable sunglasses are definitely important road trip essentials!
Travel Pillow — We've never been on a road trip where the passenger(s) didn't want to curl up and take a nap at some point!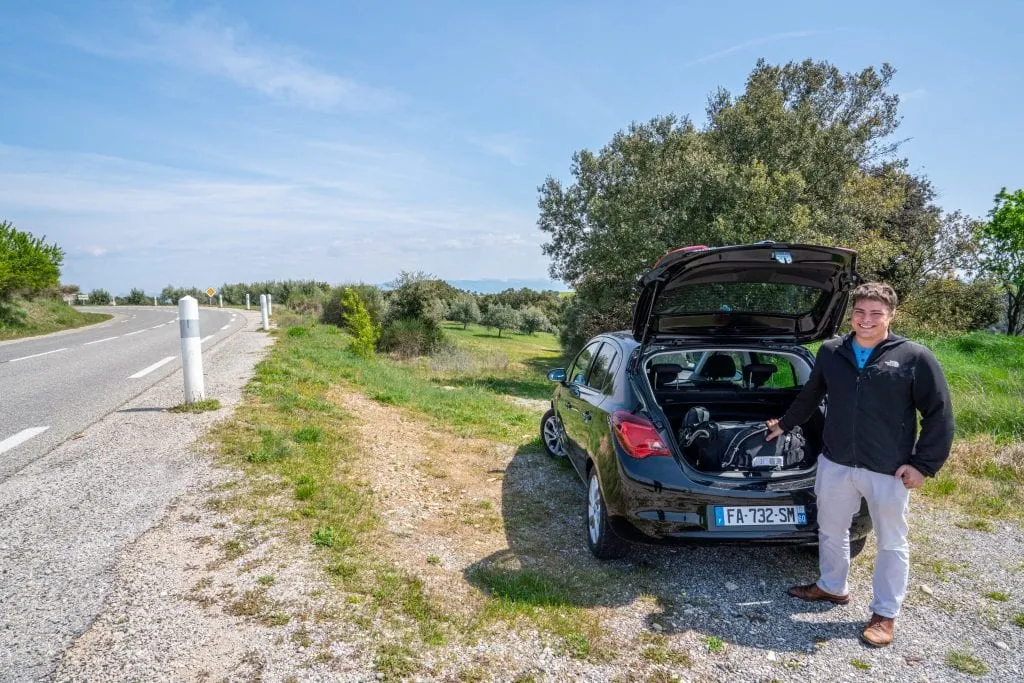 Blanket — Similar to a travel pillow, a blanket can keep everyone much cozier on a road trip (especially if people disagree about the ideal temperature for the car). As a bonus, it can double as a picnic blanket if need be!
Camera — We absolutely adore our our Sony a7R III, but whatever camera you're comfortable with works–just make sure you have something with you to preserve your memories!
Portable USB Charger
— Limit stress about your phone dying during your long days on the road: add a portable USB charger to your road trip packing list and you'll be good to go.
Extra USB Cables and/or Phone Charging Cables — Whether it's to charge your phone, your camera, or even your portable USB charger, odds are that you'll be glad to have a few extra cables lying around.
Windshield Shade — Growing up with summer temperatures that regularly topped 100 F, these handy things were daily driving essentials–and while it probably wouldn't be practical to pack one for an international trip, if you're traveling your own vehicle during the summer, we absolutely consider these handy things road trip essentials.
Reusable Water Bottle(s) — Cut down on plastic waste, save money, and make sure you don't have to stop for water constantly: a reusable water bottle has lots of benefits on a road trip. We personally love and use these.
Water Jug — In addition to reusable water bottles, throwing a multi-gallon water jug in the back of your car when packing for a road trip can also save money, plastic waster, and time.
Travel Mug — Want to keep coffee, tea, or even soup warm on a road trip? An insulated travel mug can help!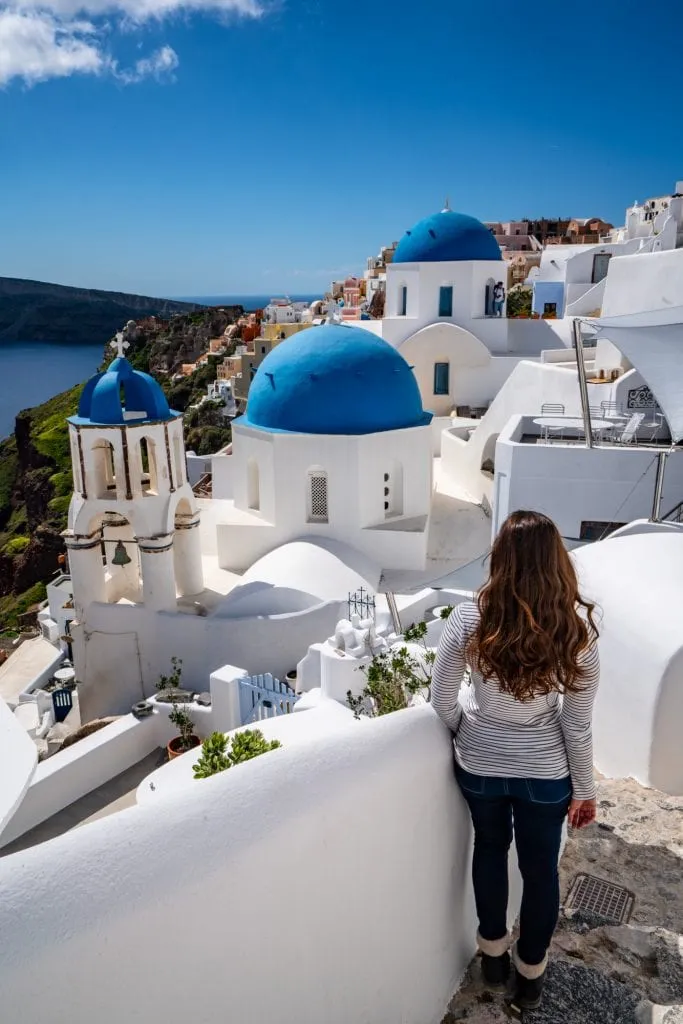 RuMe Bag
— Incredibly light and easy to pack, a RuMe bag can serve as a grocery bag, beach bag, laundry bag, or just about anything else. We've been carrying ours for years and it never stops coming in handy.
Travel Cooler — We love having a cooler with us on road trips and try to bring one with us whenever we can. We've eaten everything from chicken tacos to sandwiches to chili our of ours, and love being able to bring a variety of homecooked and (occasionally) healthy snacks with us on longer trips!
Toilet Paper — We've lost count of how many roadside restrooms we've found that aren't stocked with toilet paper–and yes, that includes at home in the United States! Odds are good that at some point, you'll be immensely glad you added toilet paper to your list of things to pack for a road trip.
Swiss Army Knife
— Want to slice fruit, cheese, or anything else on your road trip? You'll be so glad you brought along a Swiss Army knife!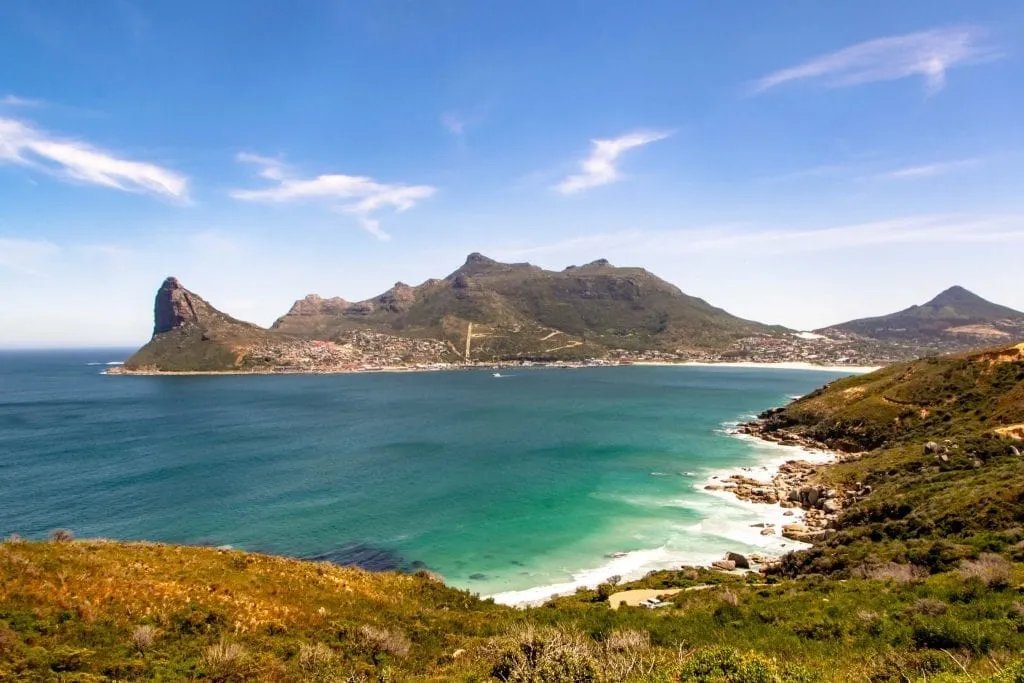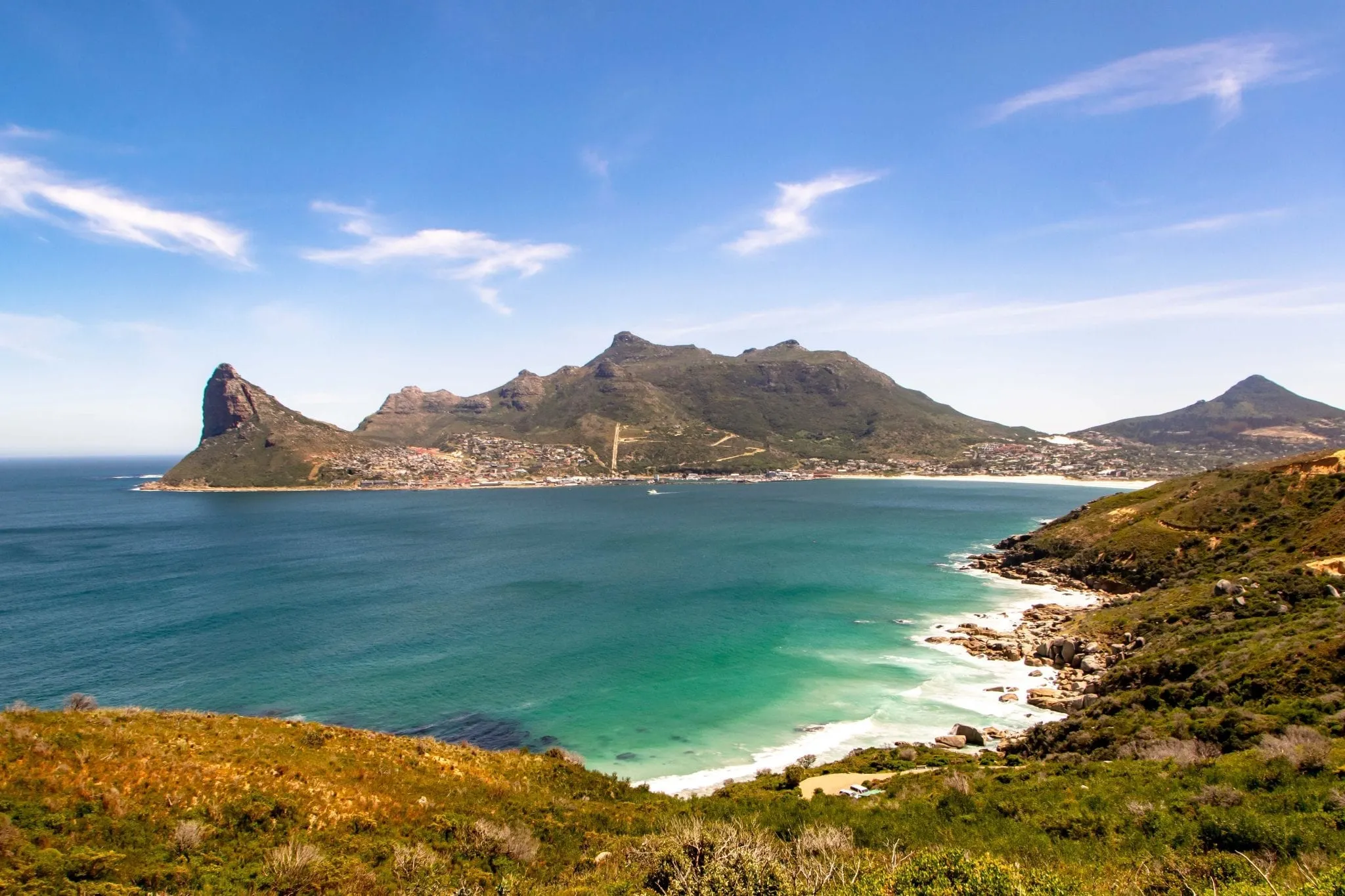 Comfortable Day Bag — We currently use Pacsafe's sleek anti-theft backpack and love it, but if you don't want to shell out the cash for this trip, that's totally understandable. Just aim for something comfortable to wear, not flashy, and medium-sized–we used a Northface Jester backpack for years and loved it as well.
Hand Sanitizer
— Sanitary hands are extremely important on a road trip, especially if you're eating in your car, but you may not always have access to hot water and soap–make sure to add some hand sanitizer to your road trip packing list!
Disinfectant Wipes — Whether to clean up spills, prevent illness, or both, adding disinfectant wipes to your list of road trip essentials is definitely a good idea.
Sunscreen — Keep your skin safe from sun exposure both in and out of the car by adding sunscreen to your road trip packing list!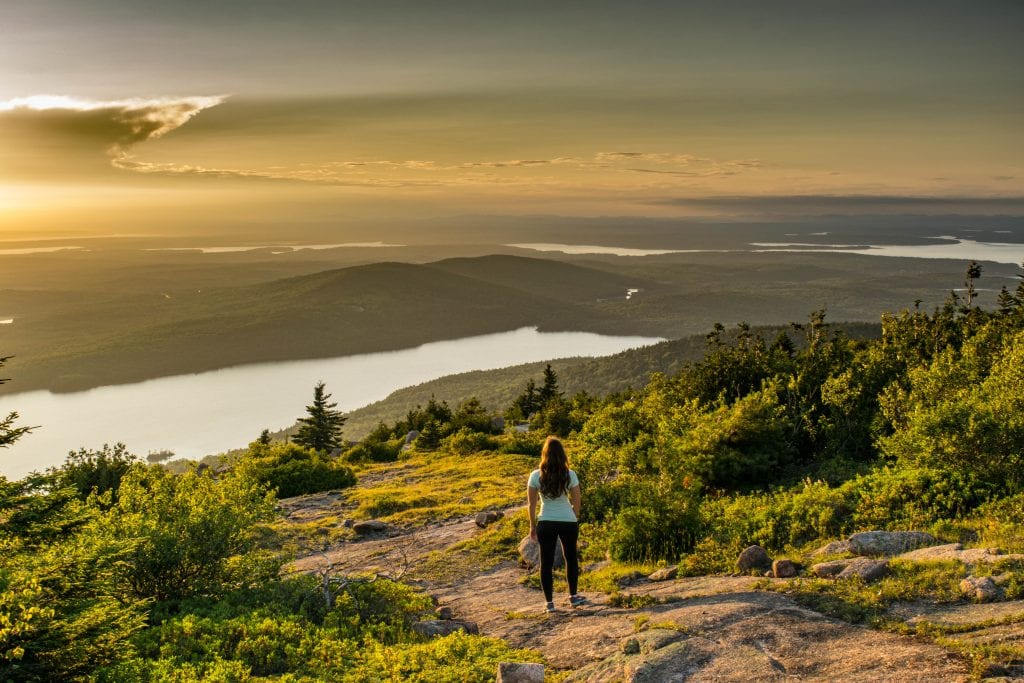 Bug Spray
— Heading to any humid and/or tropical areas known for bugs during your road trip? You'll be glad you remembered to pack bug spray!
Towel — From rainstorms to impromptu swimming opportunities, there are plenty of chances for a towel to come in handy on a road trip.
First Aid Kit — Even a small first aid kit will greatly improve your ability to handle small injuries and illnesses on the road, especially if you're headed to rural areas. Be sure to add a first aid kit to your road trip packing list!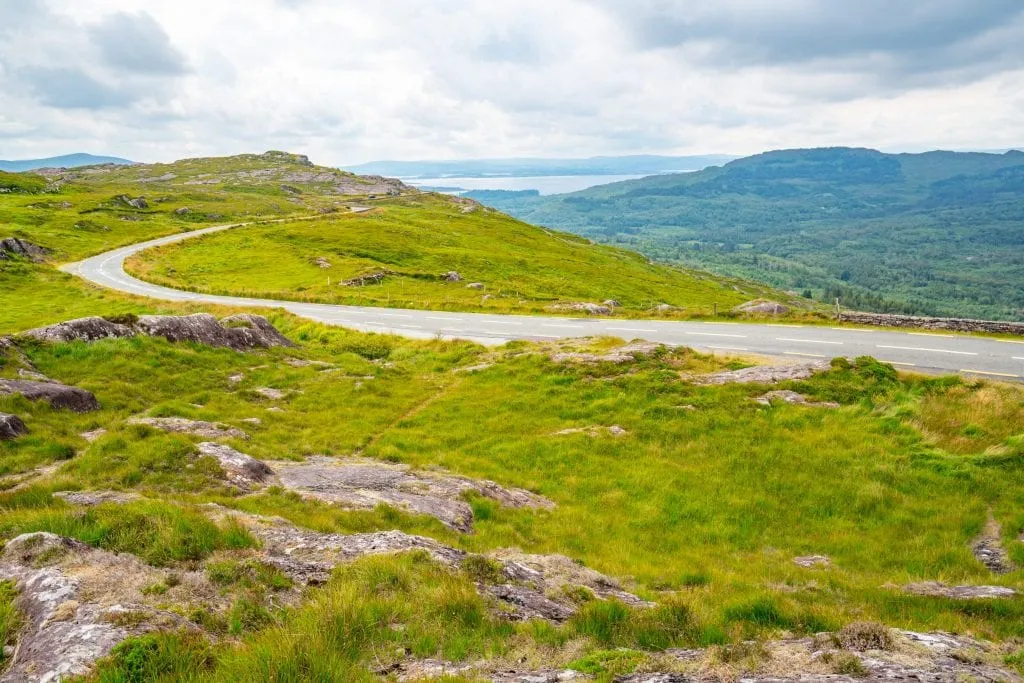 Reading Material — As much as I adore having beautiful books lined up on shelves, let's face it–carrying around heavy, bulky books while packing and unpacking during a road trip is way too much of a hassle.
While traveling, I recommend reading on a Kindle
or via the Kindle App
on your phone to save space. I carry dozens of books around with me this way, and while I miss turning pages, the flexibility, lack of weight to carry around, and ease of downloading new books on the go make it worth it.
Jeremy frequently prefers to listen to ebooks rather than read them–for fellow ebook fans or just those who get motion sick when reading in the car, Audible
is a fantastic option. If you've never used it before, consider picking up a free trial
before you start your road trip!
Hands-Free Phone Mount — This is especially important if you don't have a reliable co-pilot: the last thing you want to do is be fumbling with the GPS on your phone during your road trip. Pack a cell phone holder to attach to the car and you'll be able to drive much more safely!
Trash Bag — Even if you're making a conscious effort to reduce waste, trash still has a way of piling up in the car during a road trip. Keep things organized from the start by adding a trash bag to your list of what to bring on a road trip!
Napkins/Paper Towels — This might be as simple as checking to make sure the stash of fast-food napkins in your glovebox is sufficiently stocked or it may include buying a roll of paper towels–but either way, make sure you have something to clean up (somewhat inevitable) messes as you pack for a road trip!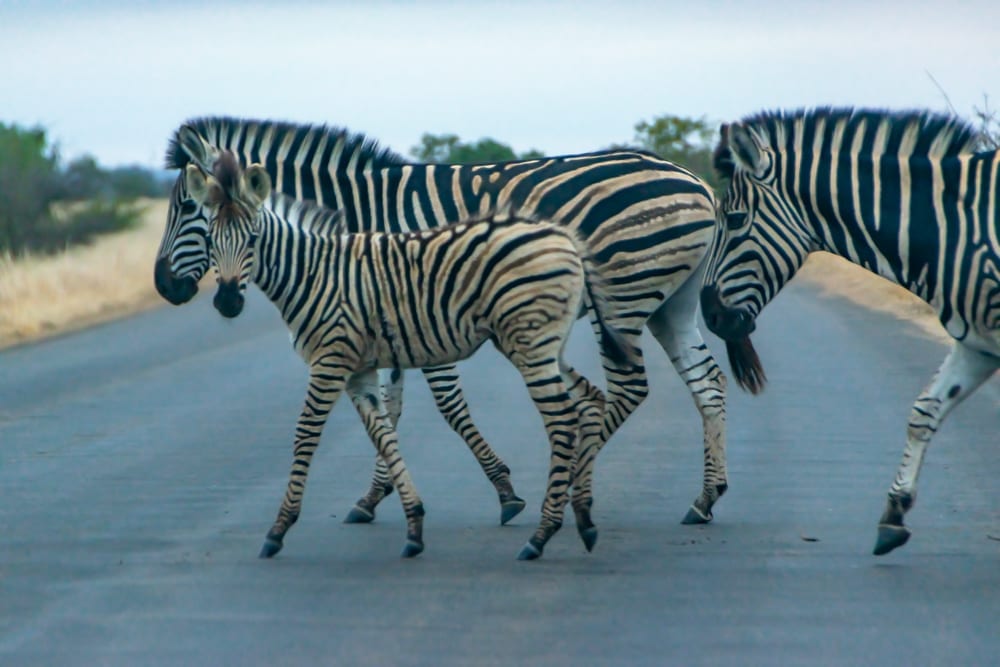 Other Things to Bring on a Road Trip
Road Trip Playlist — Obviously, any road trip packing list requires a long playlist! Be sure to download some music to play offline–if you end up somewhere without signal, odds are the radio station choices will be very limited too.
Sea Bands
& Non-Drowsy Dramamine
— If you're prone to motion sickness like me, I strongly recommend adding Sea Bands to your road trip packing list.
I use them regularly, and if things get really bad, take some Non-Drowsy Dramamine as well.
Slip-On Shoes — Tying and retying shoelaces gets annoying really fast when on a road trip, especially if you prefer bare feet during long car rides. Make things simple and wear comfortable shoes that are easy to take on and off during your road trip!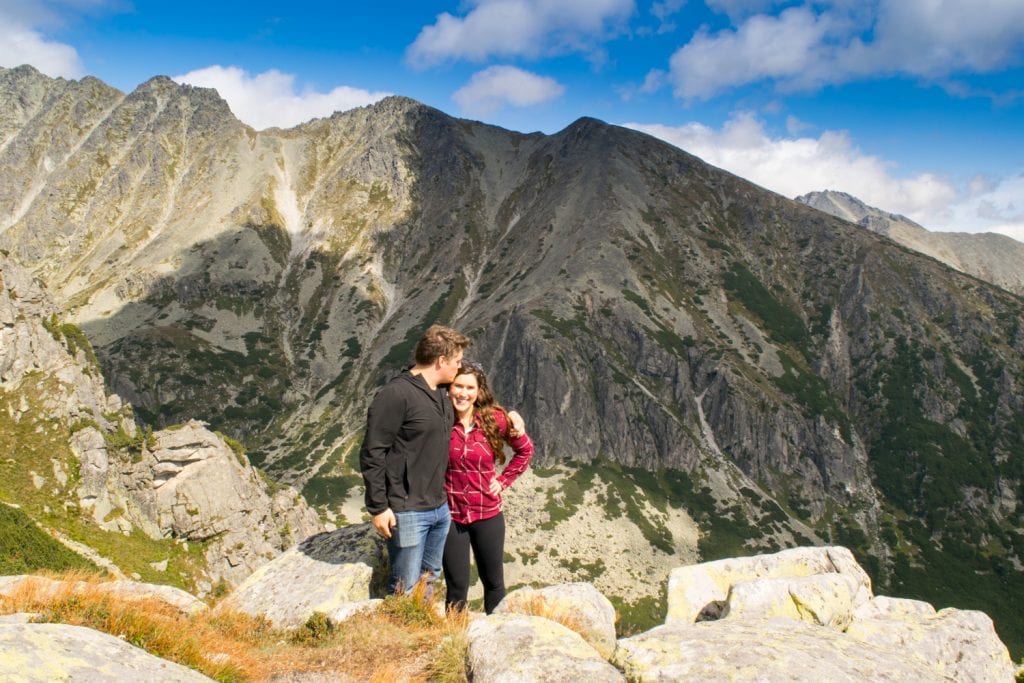 Flashlight — A flashlight is one of the most useful road trip safety items out there, and they're very affordable and easy to pack!
Travel Journal
— If you want to keep a travel journal during your road trip but can't commit to a huge amount of writing each night, I can't recommend the One Line a Day Journal
enough–I've been using it for almost three years now and adore it!
Tripod
& Wireless Remote
— If you're traveling with a group and want to ensure that you get pictures of everyone together, a tripod and a remote will allow you to snap non-selfie photos easily! True, it's a bit of a pain to carry and not advised in busy areas, but the memories are priceless and the photos you end up with are generally so much better than the ones you get by asking a stranger to snap a photo for you.
Extra Memory Cards
— Don't stress about your camera's memory card getting full–bring extras along! They're so tiny you'll barely notice them, anyway.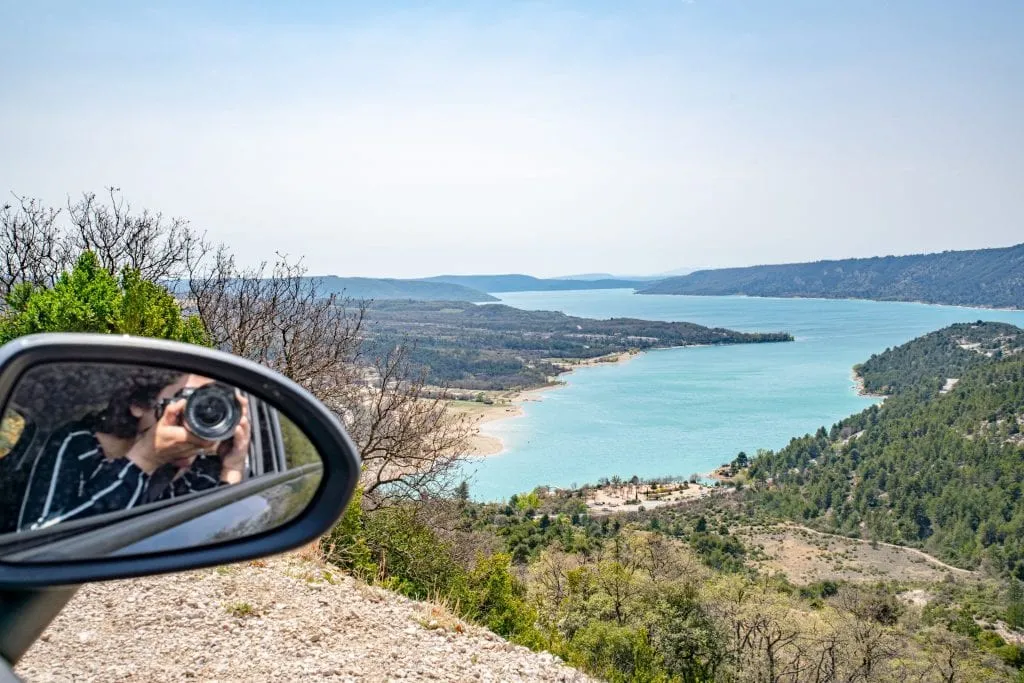 Basic Medication — Some people prefer to buy medication for basic headaches, fevers, and stomach aches as needed, but who wants to deal with shopping when they're sick? We've never regretted packing our own basic meds.
Snacks — We mentioned bringing a cooler earlier on this road trip packing list–but don't forget to also stock it with your favorite road trip food!
Umbrella — Option A: Plan on buying an umbrella when it starts pouring down rain. Option B: Plan ahead and buy a (probably much sturdier) umbrella before leaving. Option C: Hope you get lucky with the weather. In our opinion, Option B is definitely the best!
Road Trip Games — Perfect road trip activities for kids… or just adults who want to entertain themselves.
After all, friends' or couples' road trip activities should include plenty of games, too!
Laundry Bag — In addition to making it easy to separate your dirty clothes from your clean one, adding a laundry bag to your list of things to bring on a road trip can also make loading and unloading the car much easier if you're frequently changing hotels–no need to bring dirty clothes up to the room each night if you can just leave them in the trunk of your car!
Winter Safety Gear — A list of road trip essentials for winter weather really requires a whole separate post–but if you're headed into freezing (or potentially freezing) conditions, don't forget to pack an ice scraper at the very least. Tire chains may also be necessary, depending on where exactly you're going.
What to Wear on a Road Trip
When it comes to what to wear on a road trip, comfort is king!
I usually opt for leggings, a comfortable t-shirt, and a light jacket in case I get cold in the car (which is often). In very hot climates I might wear a comfortable dress like this.
Jeremy usually opts for shorts and a t-shirt.