Looking for the best travel journal ideas to help you remember your next trip–plus some prompts to help you think of what to write?
You've come to the right place!
As a lifelong lover of both journaling and travel, I have experimented with all kinds of travel journals over the years, ranging from the time-consuming to the simple, from the unique to the very basic.
I absolutely love the travel journaling system that I use now (more on that below), but depending on your habits and writing style, there is no limit to the number of ways to preserve your travel memories on the written page.
This guide to travel journal ideas and prompts covers everything from the physical kind of travel diary to use, to tips on journaling effectively, to travel journaling prompts to help you get your writing started.
Remember, though, that the #1 rule of travel journaling is that there are no rules!
Anything that helps you preserve the intense memories of your travel experiences counts.
That being said: here are some of the best travel journal ideas out there!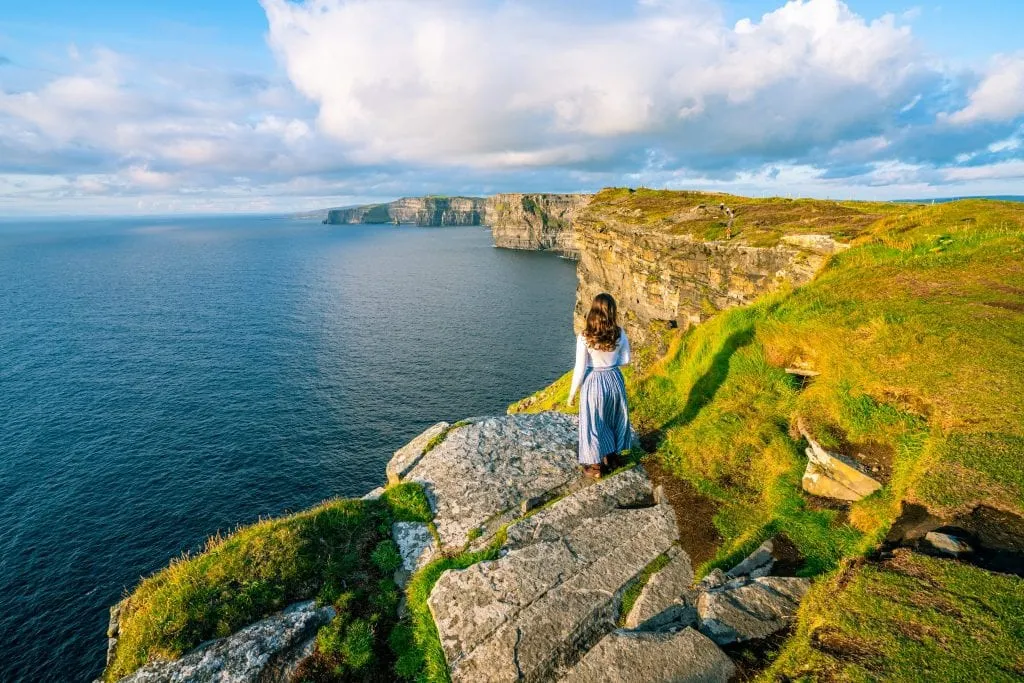 Terrific Travel Journal Ideas
While there are plenty of beautiful travel journals on the market, don't feel like you need one to keep a memorable travel diary!
I've kept travel journals in everything from a $0.99 composition notebook to elaborate leather-bound notebooks to the Notes app in my phone, and I can confidently say that the best travel journals come from the heart–the physical place you put them is the least important function.
That being said, if you are looking for beautiful travel journal examples, I highly recommend these!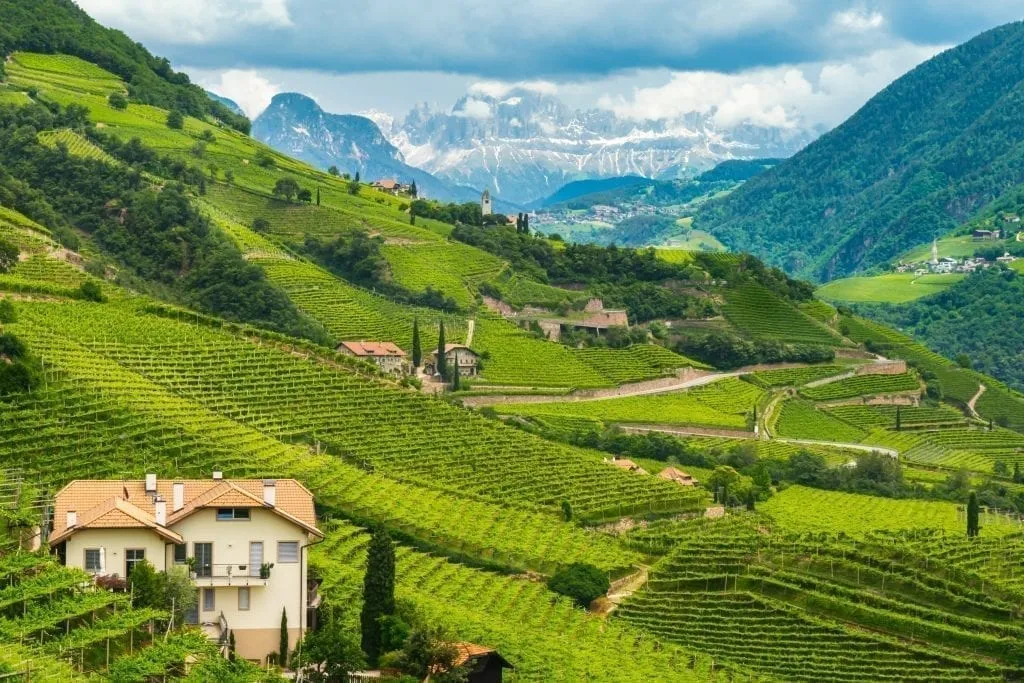 This is my current favorite travel journaling system, and I've been using it for nearly 5 years now!
Here's the format: each page in this diary has a date at the top (say, August 17), and 5 small sections to write 1-2 sentences below it.
For 5 years, keep a daily journal of a memorable moment, and at the end, you'll be able to look back and, on a single page, see what you did on all your August 17ths.
While this isn't specifically a travel journal, I absolutely adore using it as one: the tracking of time through both days and years simultaneously is incredible, and the short time commitment is perfect for my lifestyle that already includes lots of writing.
I do still try to keep a long-form travel journal once a week or so, too, but I love my One Line a Day Journal so much that I recently bought two more, just to ensure I have the next decade covered if they stop making them!
Looking for something formatted for you, but with more of a travel theme and more of a long-form approach?
The Page A Day Travel Journal is perfect for that!
In addition to space to write about your day, there are spaces to note your destination and event the weather.
What reading-and-writing nerd among us hasn't dreamed of owning a leather-bound journal to track their travels in?
I have always enjoyed this journal style and have owned a few in my life!
There are tons of similar ones on the market these days, given how popular they are, but I love the compass detail and great reviews on this one.
Postcards To Yourself
Looking for more unique travel journal ideas?
Consider sending postcards to yourself from the road!
In many destinations, you can mail yourself (or someone else) a postcard right from the souvenir shop where you purchase it–so bring a pen along, write some quick thoughts about your day, and drop it in the mail.
By the time you get home, you'll have a collection of memories delivered right to your front door that you can save forever.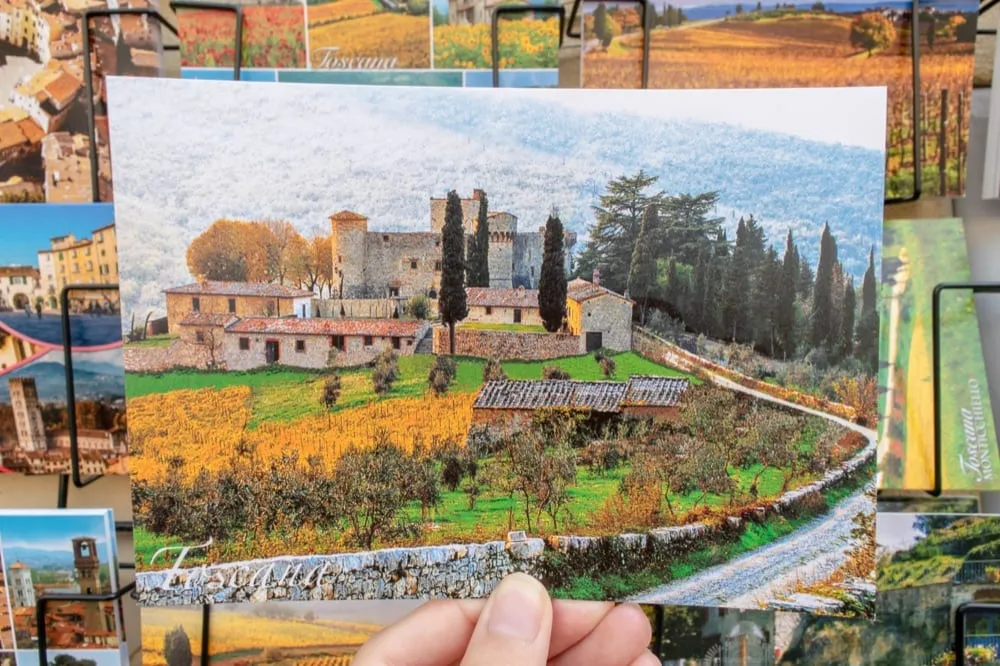 If you're the kind of traveler who wants to make sure they don't forget a thing, the Travel Checklist Journal is the perfect choice!
With daily prompts covering everything from the restaurants you ate at that day to your most memorable moment of the day, it's an in-depth log of your adventures.
I'll be honest: I could never keep up with this much travel journaling on a daily basis.
But, some people absolutely can!
If you find yourself not sure what to put in some sections, though, don't worry about it–better to skip a prompt than make your journal feel like work instead of fun.
A classic bullet journal like this makes a fantastic travel journal idea!
In addition to writing, consider including drawings, hand-drawn maps, charts, and more.
Standard Notebook
You don't need anything fancy to keep a beautiful, memorable travel journal!
Anything from a simple composition notebook to the back of a receipt will do in a pinch, and I would never recommend putting off writing because you don't have the "perfect" vessel to store your memories in.
If you're looking for a fairly standard, lined notebook that is durable without including much formatting to get in the way of your creativity, though, I love these notebooks.
I've owned them in various colors and designs for years, going out of my way to replace my old ones with the same brand when they get full.
Buy one on the road!
While I definitely recommend keeping a travel journal from hour one (airports and train stations are great places to write!), there's also something special about buying a diary on the road.
If you find a journal you love while you're traveling, consider picking it up and journaling there from then on.
On Your Computer or Phone
I'll admit, I'm very biased toward analog travel diary ideas–it's just my style!
But if you prefer typing to writing, or you just don't want the hassle of carrying a physical journal on the road, you can easily keep a detailed travel journal on your phone or laptop!
Evernote is a fantastic app for journaling on your phone, though a basic Notes app works fine too.
A Word document or Google Doc can work as well.
Alternatively, you can type and send emails to yourself and store them in a certain folder in your inbox!
Travel Journaling Tips
There is no wrong way to keep a travel journal–whatever works for you, is more than fine.
That being said, based on my personal experience of keeping travel journals over the years, here's my best advice for preserving your memories!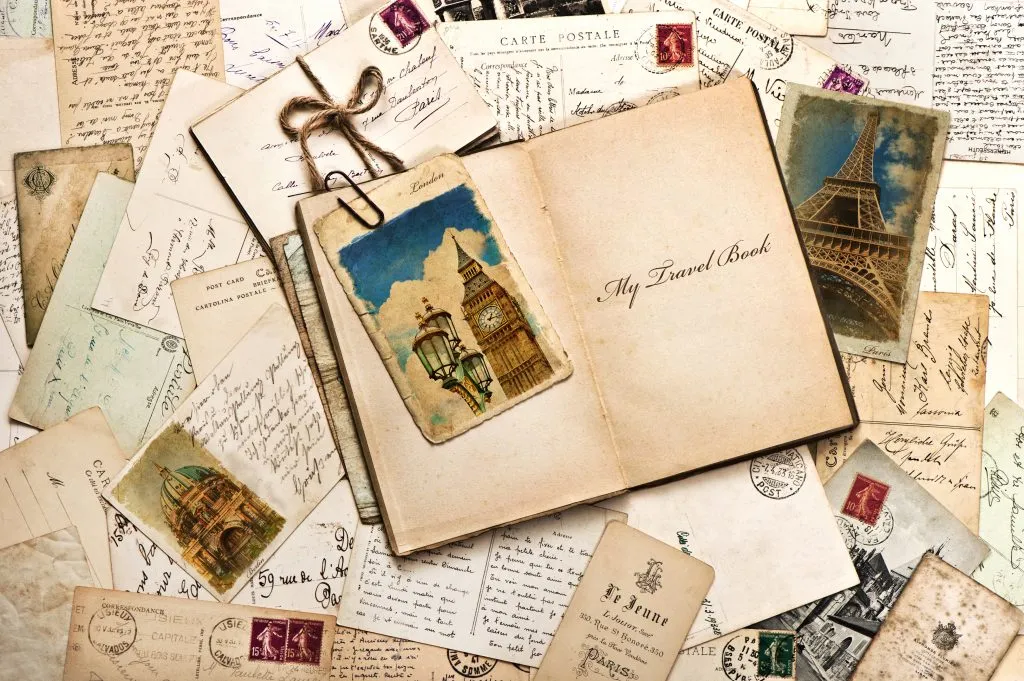 Try to write as often as possible.
Here's the sad truth: you will forget much of your vacation.
Even if you remember the basics such as where you went, what you did, and who you were with, the passing years will steal the sensory details from your memory, jumble the order of events, and soften the edges of your stories, making it hard to recapture the emotions of your travel experience.
While some of that is the inevitable result of living a full, exciting life packed with beautiful memories, a travel journal can absolutely help preserve those experiences for you for decades to come.
The period of time that I was worst at keeping a travel journal–the first year of our full-time travels–is also the one where memories have faded the most.
It's my #1 travel regret that I didn't keep a detailed travel journal that year!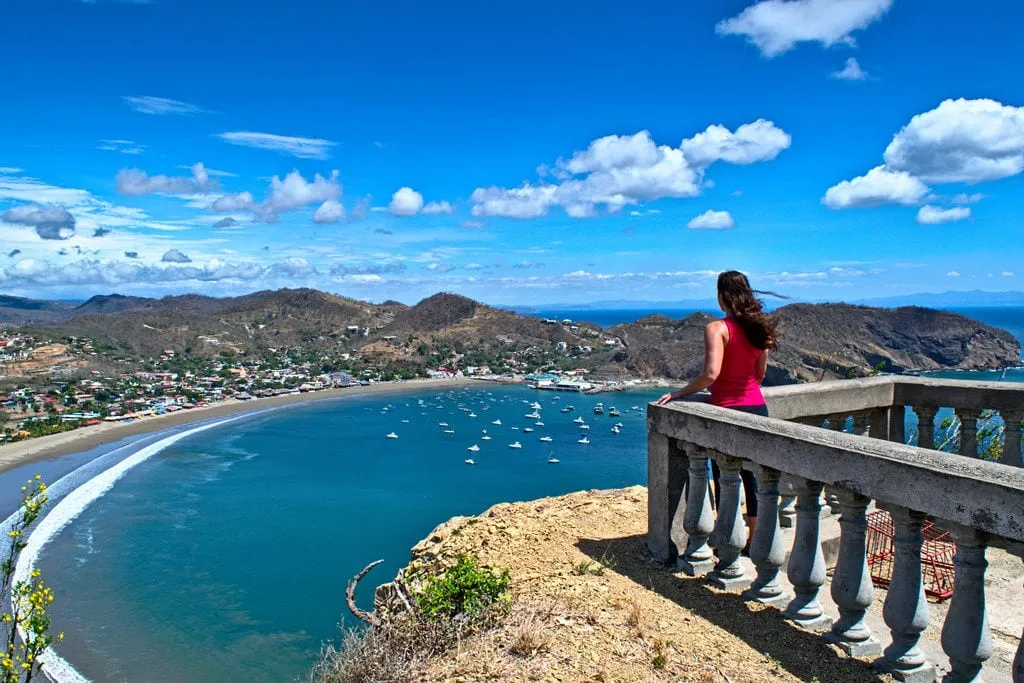 Imperfection is better than procrastination.
Don't have time to write pages and pages?
Can't find the right words to capture exactly how you felt seeing the Eiffel Tower for the first time?
Don't worry about it: a couple of sentences jotted down that afternoon while waiting for your coffee to arrive will capture your emotions far better than waiting weeks to find the right words.
Write what you can't see.
Photographs and videos can do a lot to preserve visual and even auditory memory–but they can't capture scents, or the feeling of the humidity lingering in the air, or how soft the dog you stopped to pet was, or the expression on the waiter's face as you managed to order lunch in a language that you barely speak.
These kinds of recollections, paired with photos and videos, are invaluable for helping place you back in that moment of travel, even years after it has passed.
You don't have to be a "good" writer.
Forget the English essays of your youth: whether you consider yourself a skilled writer or not, you can absolutely keep the world's most perfect travel journal for yourself.
Why?
Because travel journaling is nothing but a conversation with your memory, and you know exactly how to talk to yourself!
It doesn't matter if you wouldn't want to publish it as a memoir or that other people wouldn't understand what you're trying to say, because you're the only audience!
Trust me, as a professional writer of sorts, the things that I write publicly–even in more personal blog posts like this–are not nearly as unguarded as the conversations I have with myself when preserving my own travel memories.
Don't edit yourself.
This goes somewhat with what I wrote about being a "good" writer, but it's a solid tip for travel journaling even if you're a very confident one.
Each of us sees the world in a completely unique way and will use entirely different experiences and criteria to jog our memories.
If none of the travel journal prompts in this blog post speak to you, ignore them.
Write about literally anything you like–anything that speaks to how you experienced your day.
The uniqueness of how we each see the world is never more obvious to me than when I compare the things that Jeremy writes in his travel journal to what I write in mine–many times, we each remember things that the other person didn't even notice!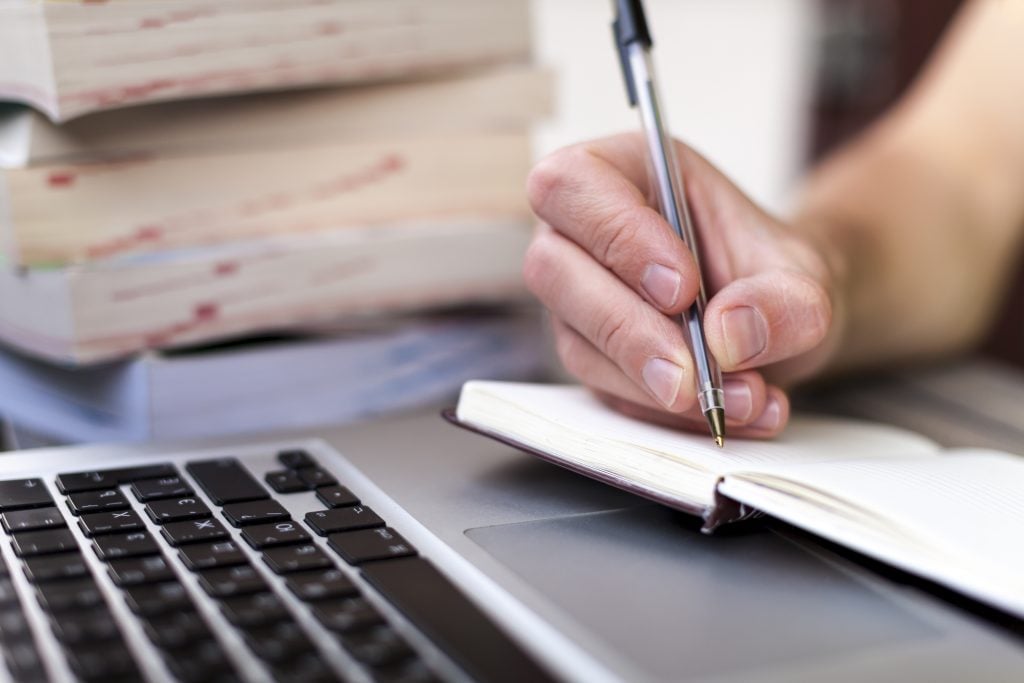 Save more than words.
Ticket stubs, brochures, boarding passes, postcards, even foreign currency–anything small and tactile that you can tuck into your travel journal is a fantastic addition.
If you print out any photos along the way or purchase any of the cheesy-but-fun souvenir photos for sale around the world, those can be great components of a travel diary, too.
Full maps are often too big to save in a traditional travel journal, but you can save them separately–or cut out your favorite section(s) and place them in your journal!
Sadly, the ink on receipts tends to fade within a couple of years, but you can try storing a few memorable ones for a while as well.
Depending on your travel journaling style and how much you collect, you may want to tape these extra items to individual pages or keep them tucked into a separate pouch (cheap and fun cloth zip pouches can be found at souvenir markets across the world–maybe you can buy one along the way!).
For something more fun than basic tape, buy a few souvenir stickers along the way and use those to secure your mementos to the page!
Avoid spiral notebooks.
If you want a very inexpensive place to save your memories, opt for a composition notebook over a spiral one–trust me.
Between the spirals being pulled out of place from being moved around so much during your adventures to the fact that they'll scratch up anything they're stored near (like your laptop, for example), they're just not worth the trouble.
I learned this lesson the hard way and will never use a spiral notebook (without a cover, that is) for anything while traveling again!
Always keep your travel journal in your carry-on.
I'll admit, I've broken this rule before, but it's terrifying checking your travel journal–especially when, like my current one, it contains years worth of irreplaceable memories.
Much better to keep careful watch over it in your carry-on/hand luggage!
Inspiring Travel Journal Prompts
Wondering what exactly to write down in your travel diary?
These travel journal writing prompts will get you started!
Choose any of these travel journal topic examples from below and expand upon it in detail, and before you know it, you'll find yourself jotting down details of memories that would otherwise be lost to time.
As always, the point of travel writing prompts like this isn't to limit what you write–it's to provide a jumping-off point.
If you find yourself veering off in a different direction after a few sentences, just roll with it!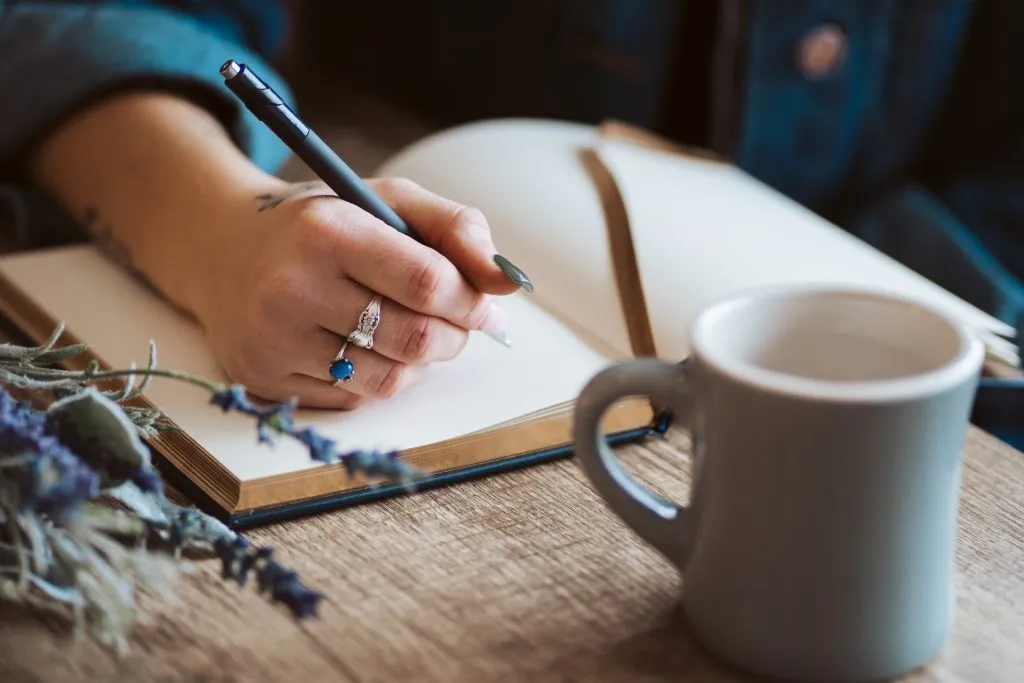 What did you do today that you've never done before?
Make a list of everything you bought today, from food items to metro tickets.
Describe the most memorable person you interacted with today.
What was your favorite thing you ate today?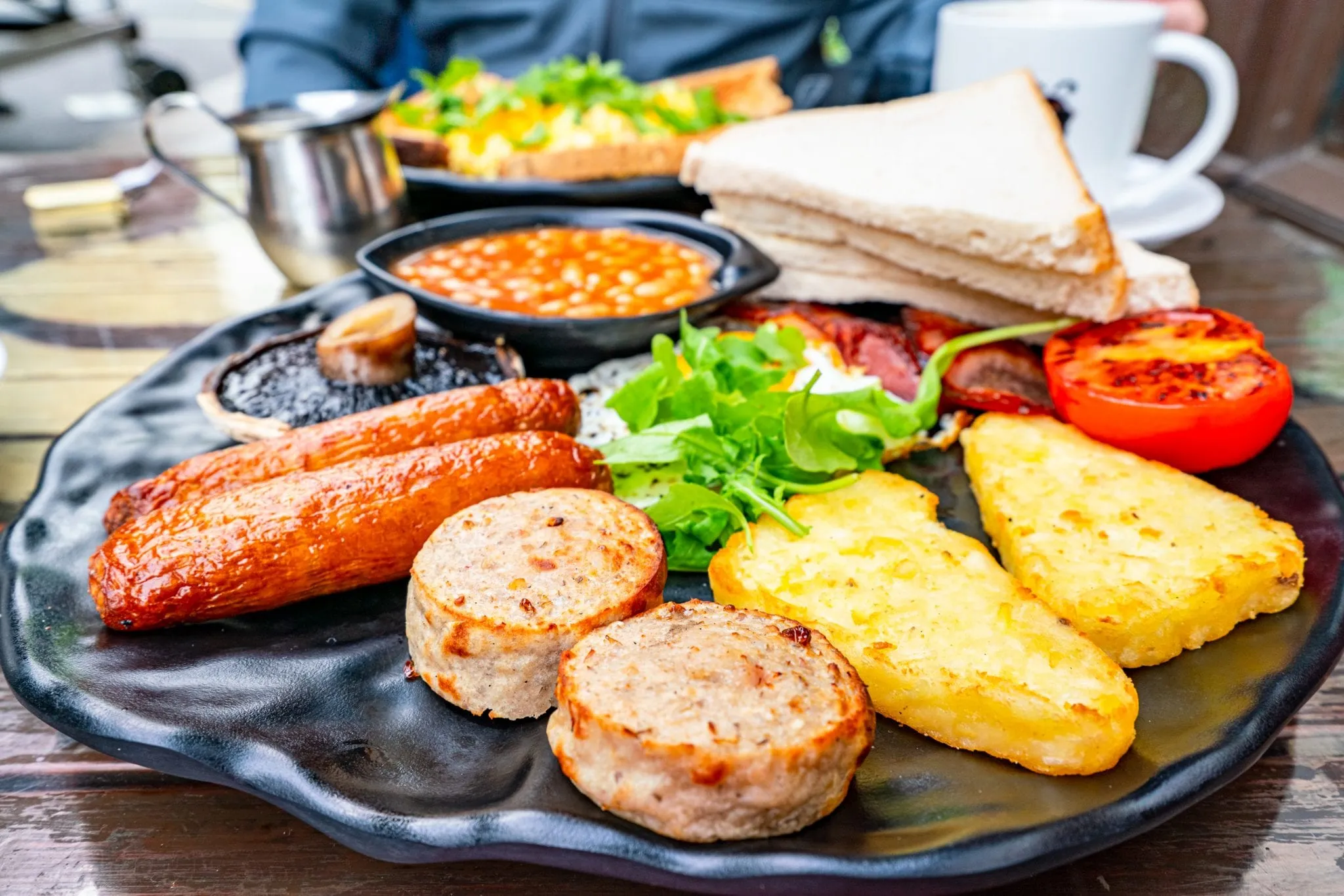 What new thing did you learn today? How did you learn it?
Describe your morning routine in detail: what was different from home?
What was your most memorable form of transport today?
What animals did you see or interact with today?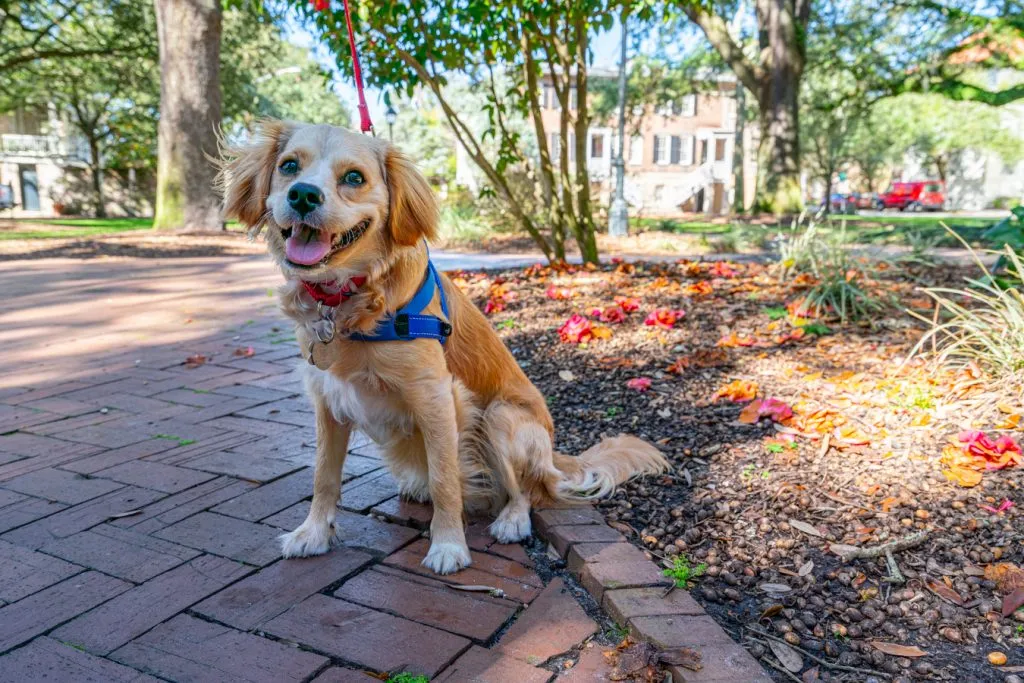 What was the weather like? How did it impact your day?
What were you wearing today? How did it impact your day?
Did you use any words in a language you don't speak today? What were they?
What's the big news where you are right now? Is it the same as at home?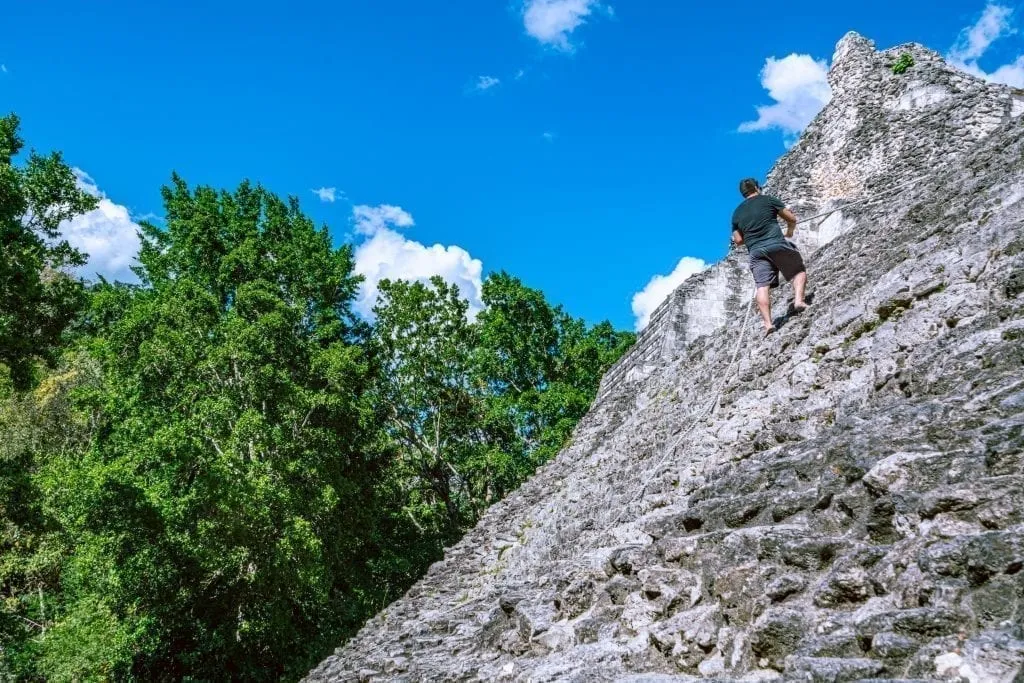 What's the funniest thing that happened today?
What's the most memorable thing that you physically touched today?
What did you eat for breakfast?
Look up, and describe everything that you see in detail.
If you took a tour: describe your tour guide, including their name!
What did you do today that you didn't expect to do before your trip?
What's an interesting story or legend from your destination?
Describe your route from where you're staying to your first destination of the day.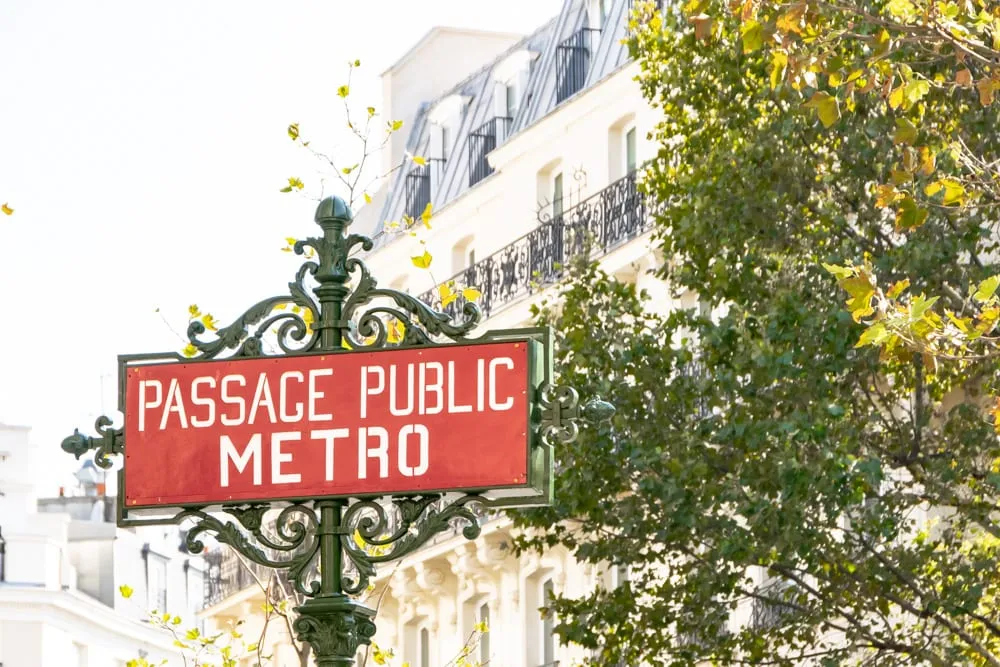 What's your favorite word to say in the language of your destination?
What was your least favorite moment of the day?
What was the most surprising thing you saw today?
What interesting conversation did you overhear today?
None of these travel journal ideas or prompts speak to you?
Have something different in mind?
Go for it!
There's no wrong way to keep a travel diary–whatever feels right when you're on the road, that's the best travel journal for you.